10 Quirky Things to Do in St Petersburg
Unusual Attractions in Russia's Cultural Centre
Best known for its breathtakingly beautiful palaces and churches, grand squares and rich history, St Petersburg also has plenty of unusual and offbeat places to discover. Find Soviet-era throwbacks like the Pyshechnaya doughnut shop and a bizarre body parts-filled museum for hygiene amid the glitzy shopping centres, stately opera houses and chic cafes.
Scratch below St Petersburg's regal surface to find avant-garde art splashed across old industrial sites, haunted places of royal intrigue and murder, even a museum dedicated to Freudian dreams. And vodka. Lots of vodkas. For those hoping to explore St Petersburg's more daring and eccentric sights, here are a few ideas.
Museum of Russian Vodka
Go for a tipsy tasting tour
If you've ever wondered how to drink vodka like a Russian, this is the place to find out. Guided tours (about 450 rubles) at this small museum near St. Isaac's Square offer an inside look into traditional vodka making and the role of this strong spirit in Russian culture through the centuries.
Exhibitions include a display of hooch invented by the monk Isidor in the 16th century and the world's largest collection of Russian vodkas, some 260 in total. Pay a bit more to enjoy a tasting of three types of vodka at the end of the tour.
Location: 4 Konnogvardeyskiy Boulevard, St Petersburg 190000, Russia
Open: Daily from midday to 7pm
Phone: +7 812 570 64 22
photo by GAlexandrova (CC BY-SA 4.0) modified
Pyshechnaya doughnut café
Step into a Soviet time-warp utilitarian café
Found within a 10-minute walk from Palace Square, this café serving up tasty fried doughnuts sprinkled with powdered sugar is the perfect stop to fuel up for a day of exploration.
The stark and simple decor has hardly changed from Soviet times when local workers lined up for a cheap snack. And, happily for budget-minded travellers, nor have the prices. Peek behind the counter to watch the fresh dough being rolled by hand. It's best to go during the week to avoid the long queues.
Location: 25, Bolshaya Konnushennaya, St Petersburg 191186, Russia
Open: Daily from 9am to 8pm
Phone: +7 812 314 08 68
photo by Florstein (CC BY-SA 4.0) modified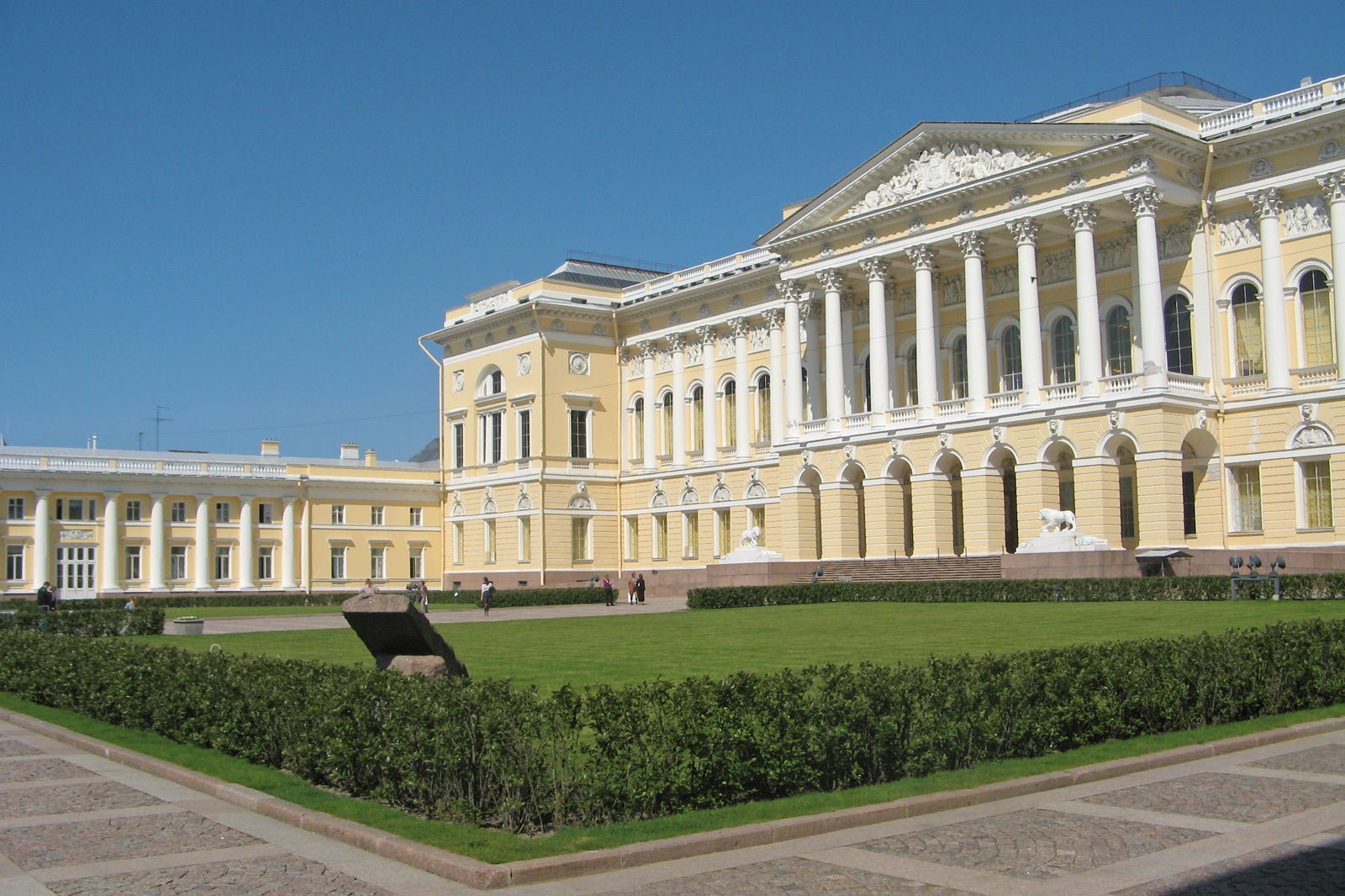 Freud Museum of Dreams
A surreal trip through the subconscious
Muzey Snovideniy Zigmunda Freyda (Freud Museum of Dreams) delves into the work of Sigmund Freud, the father of psychiatry. You can find the museum inside the Eastern European Institute of Psychoanalysis. Every surface of the museum is designed as a fully immersive experience – a place for daydreams and reflections.
The first hall lets you explore Freud's theories on the stages of personality development in 12 displays. Things get more surreal in the second hall with Freudian images, texts and audio materials that take you inside the subconscious and, as the museum says, "plunge your mind's eye into Freud's dreams". Entry costs about 200 rubles with discounts for children.
Location: 18a, Bolshoy Prospekt (Petrograd Side), St Petersburg, Russia
Open: Tuesdays, Saturdays and Sundays from midday to 5pm
Phone: +7 812 456 22 90
photo by Екатерина Борисова (CC BY-SA 4.0) modified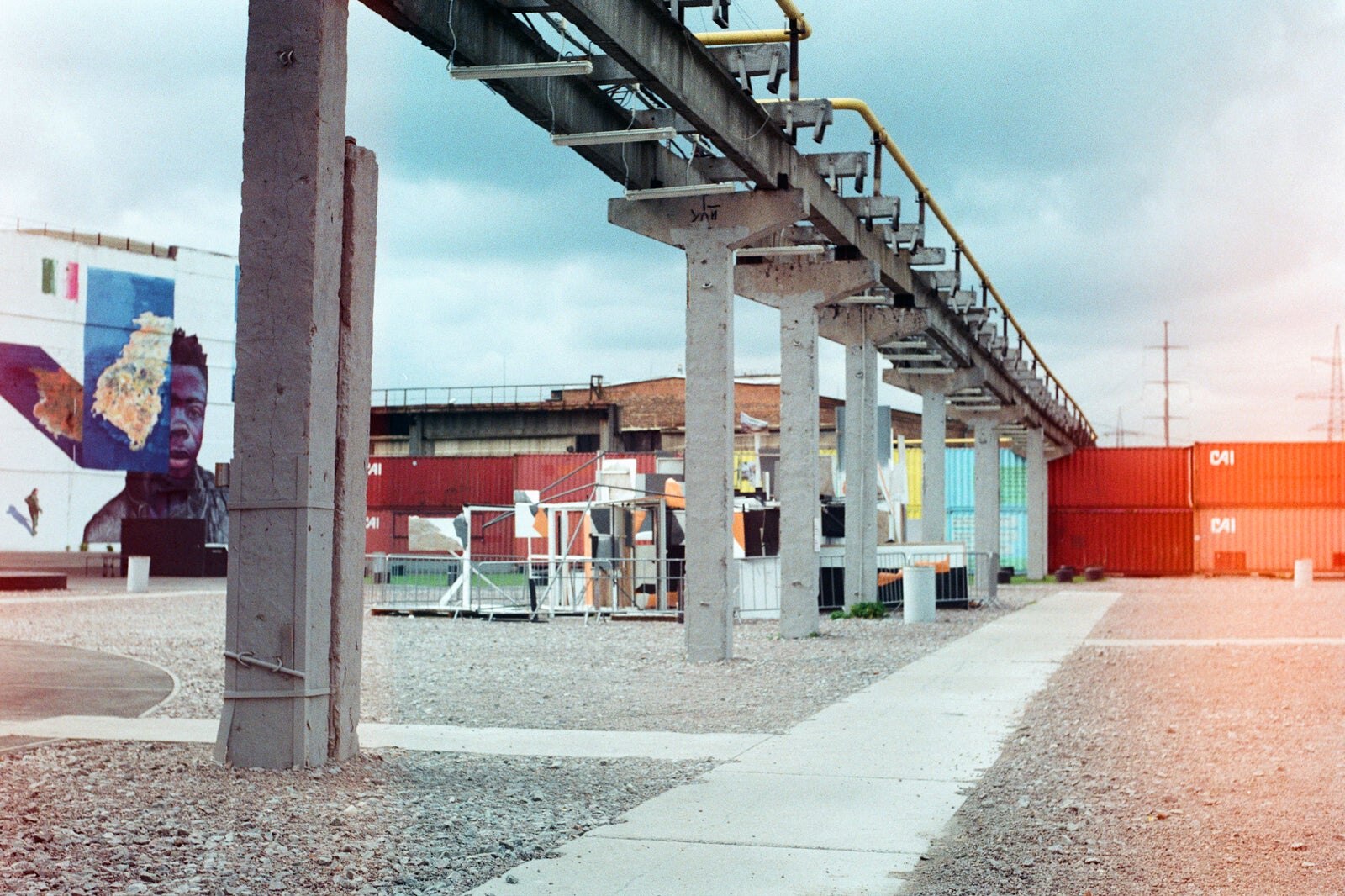 Street Art Museum
See cutting-edge Russian art inside a converted factory
The Street Art Museum is a contemporary art museum in St Petersburg that gives artists a unique canvas on which to play. The museum is set in a sprawling 10-hectare industrial complex on the outskirts of the city. Former dreary factory spaces have been transformed into exhibition areas, pathways and cafes. Exterior brick walls have been splashed with huge murals, while old boiler houses are now home to colourful mixed-media installations. You'll even find artworks at the still-active laminated plastics factory in the complex.
In addition to hosting regular concerts and workshops, this vibrant art space has permanent exhibits by local artists as well as temporary themed exhibits featuring artists from around the world to explore.
Location: Shosse Revolutsii, St Petersburg, Russia
Open: Monday–Friday from 10am to 7pm
Phone: +7 812 244 14 94
photo by Farhad Sadykov (CC BY 2.0) modified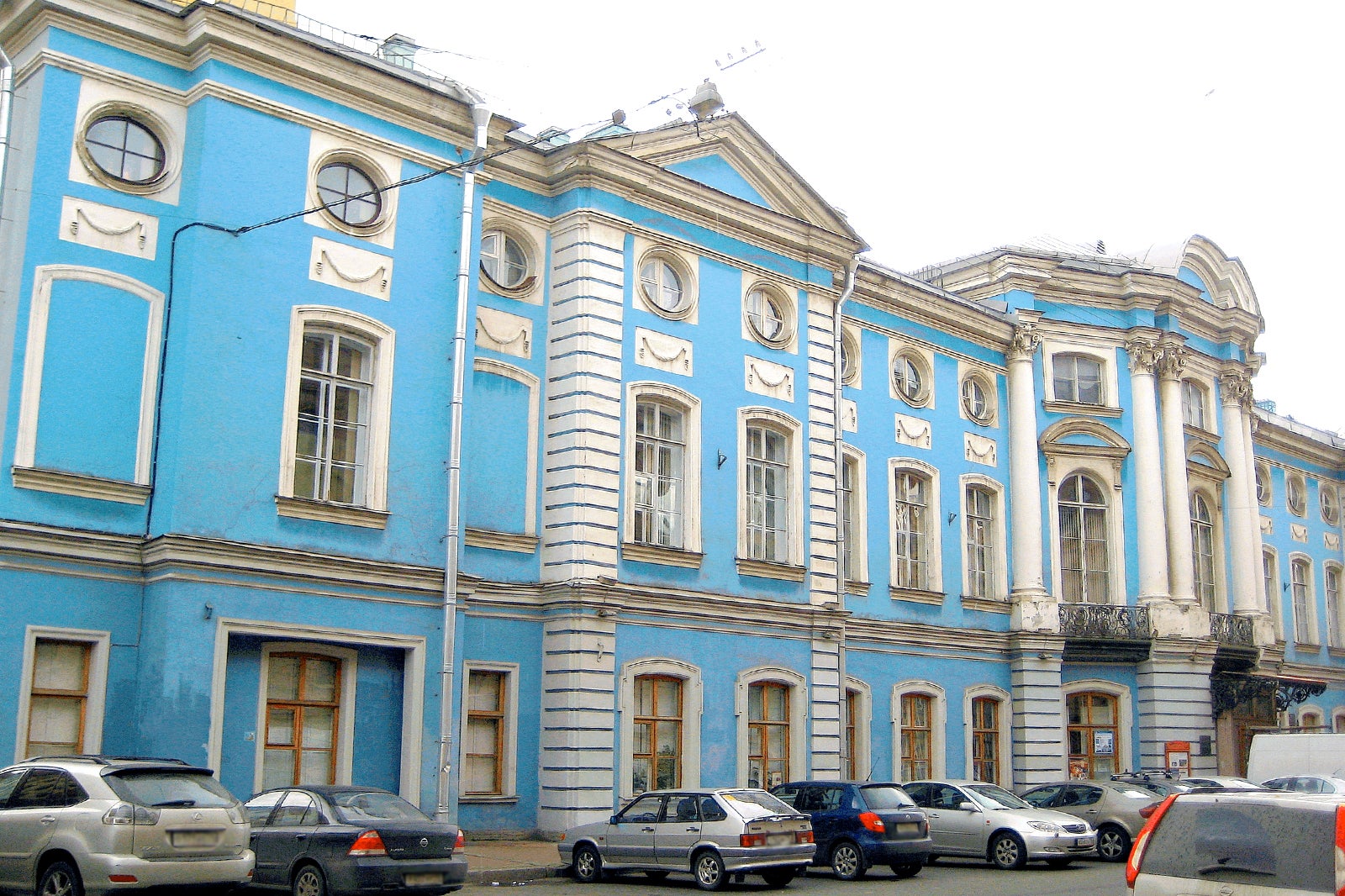 Museum of Hygiene
Human organs and stuffed Pavlov's dog
After a visit to this museum, you'll be motivated to shake off any bad habits as the ravaging effects of smoking, drinking and sexually transmitted diseases on the body are on full and graphic view here.
Lungs blackened by cigarette tar and a bloated liver are among the preserved body parts to see, leftover relics of the Soviet-era museum of public health that were displayed to warn citizens about the importance of keeping good hygienic habits. One of Pavlov's dogs (now stuffed) is here, famous for salivating at the sound of a bell in the scientist's experiments on classical conditioning.
Location: Ital'yanskaya Street, 25, St Petersburg 191023, Russia
Open: Monday–Friday from 10am to 6.30pm, Saturdays from 11am to 6.30pm
Phone: +7 812 571 42 27
photo by Museum of Hygiene (CC BY-SA 4.0) modified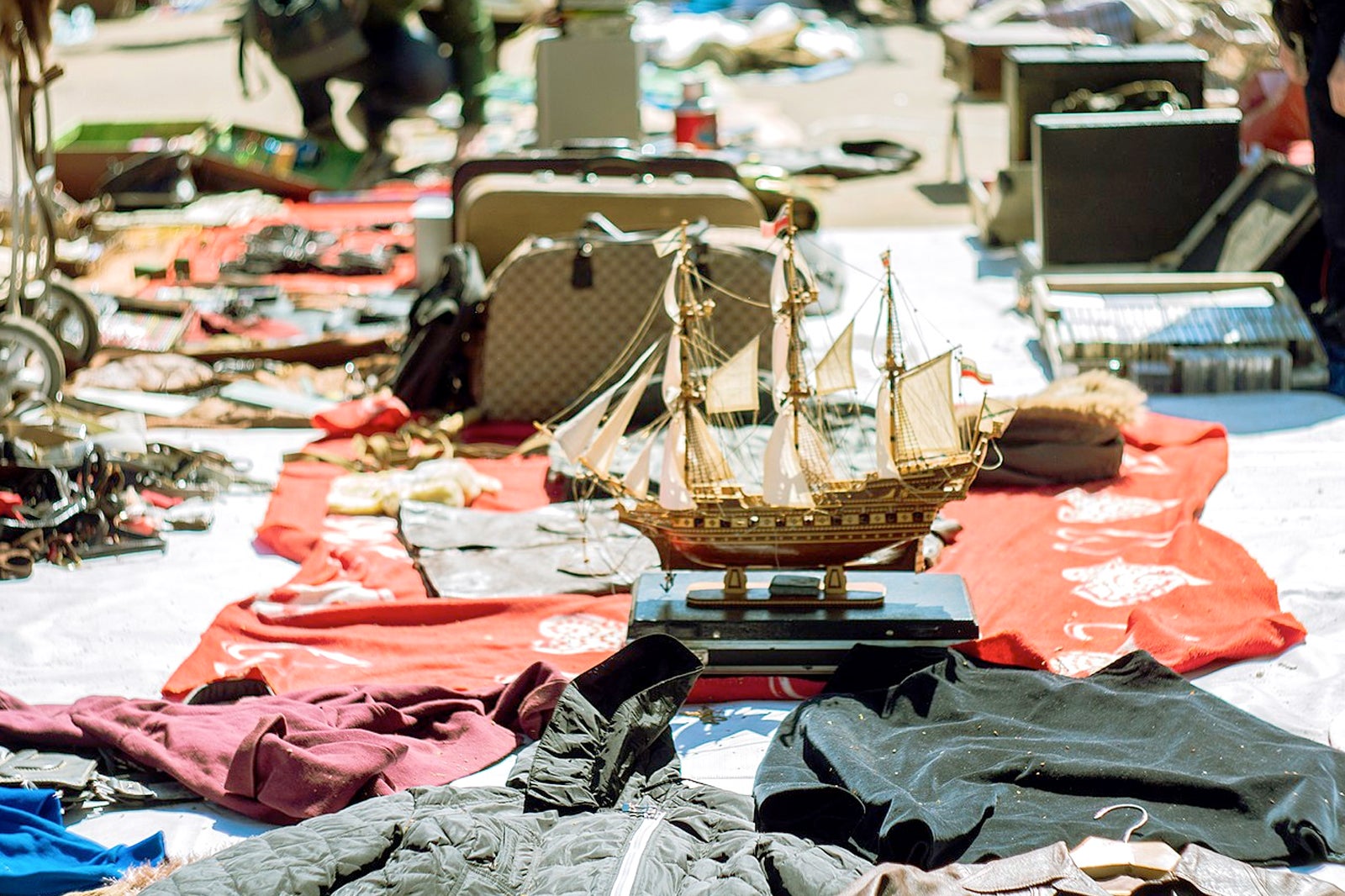 Udelnaya Flea Market
Uncover some unusual Russian memorabilia
This busy flea market at the northern fringe of St Petersburg is an ideal spot for bargain shoppers and treasure hunters alike. Fur hats, battered suitcases, Soviet military uniforms, vintage pocket watches, electronics and framed photographs of Lenin -- just a few of the wide variety of items for sale at Udelnaya.
The market's packed with small shed-like stalls and vendors who display their goods on mats on the ground. Patient browsers willing to sort through the piles of goods could be rewarded with a rare Russian antique or handicraft. It's open daily but most vendors set up only on the weekend.
Location: Udelnaya Subway Station, St Petersburg 197341, Russia
photo by Варвара Клесс-Каминская (CC BY-SA 4.0) modified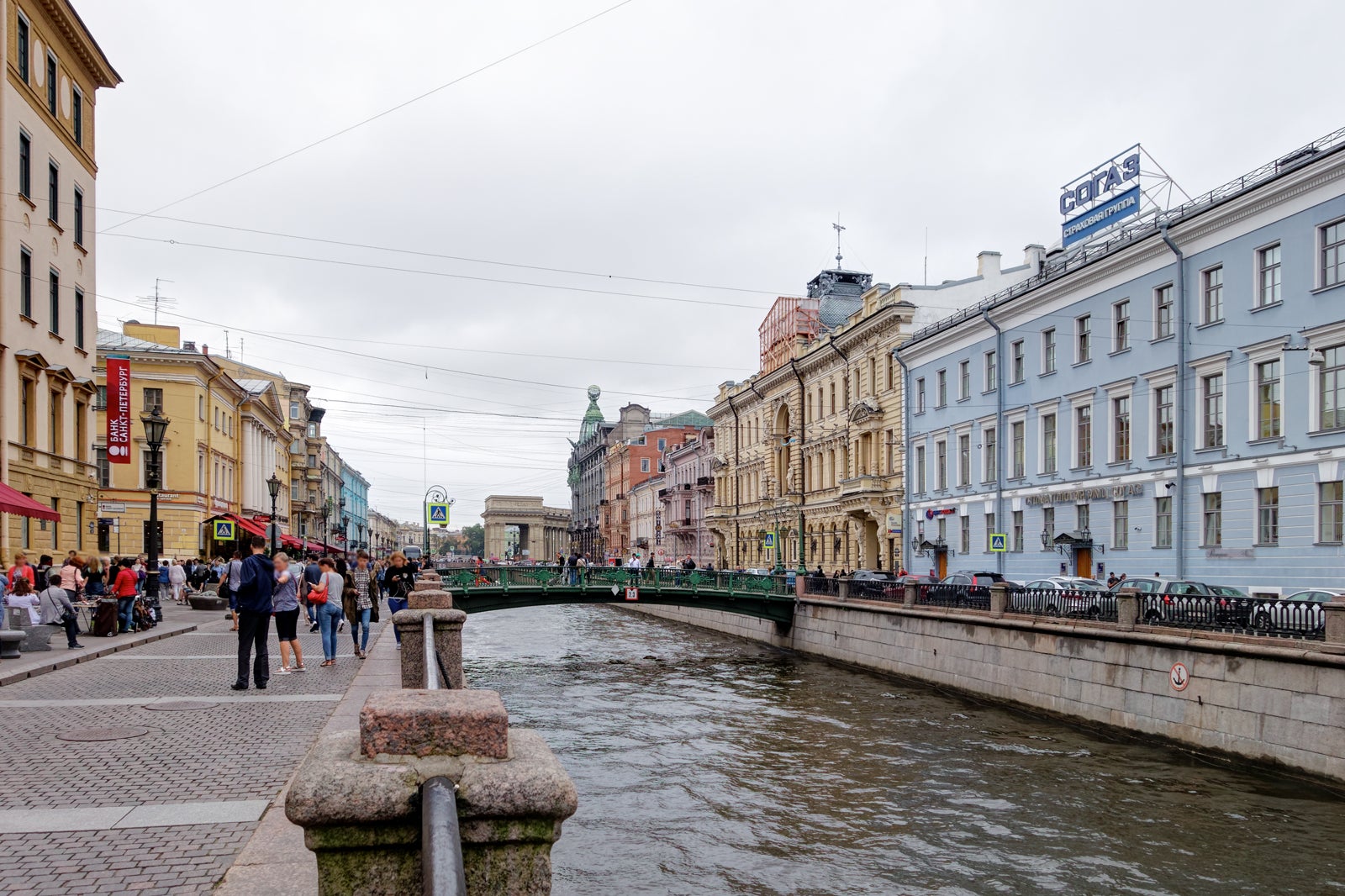 Griboyedov Canal
Haunted by the spirit of Sophia Perovskaya
If you see a mysterious-looking young lady on a misty night along the Griboyedov Canal, keep your eyes averted and carry on. Sophia Perovskaya was an aristocrat-turned-revolutionary who plotted the killing of Tsar Alexander II near the canal in 1881. She and four men were found guilty of the crime and sentenced to death by hanging, a public execution watched by a huge, cheering crowd.
Sophia's spirit is said to linger near the canal, waving a white handkerchief the same way she did to signal the approach of the Tsar's carriage to her fellow assassins-in-waiting. If you meet her ghost it's believed that bad luck will follow.
photo by Alexxx1979 (CC BY-SA 4.0) modified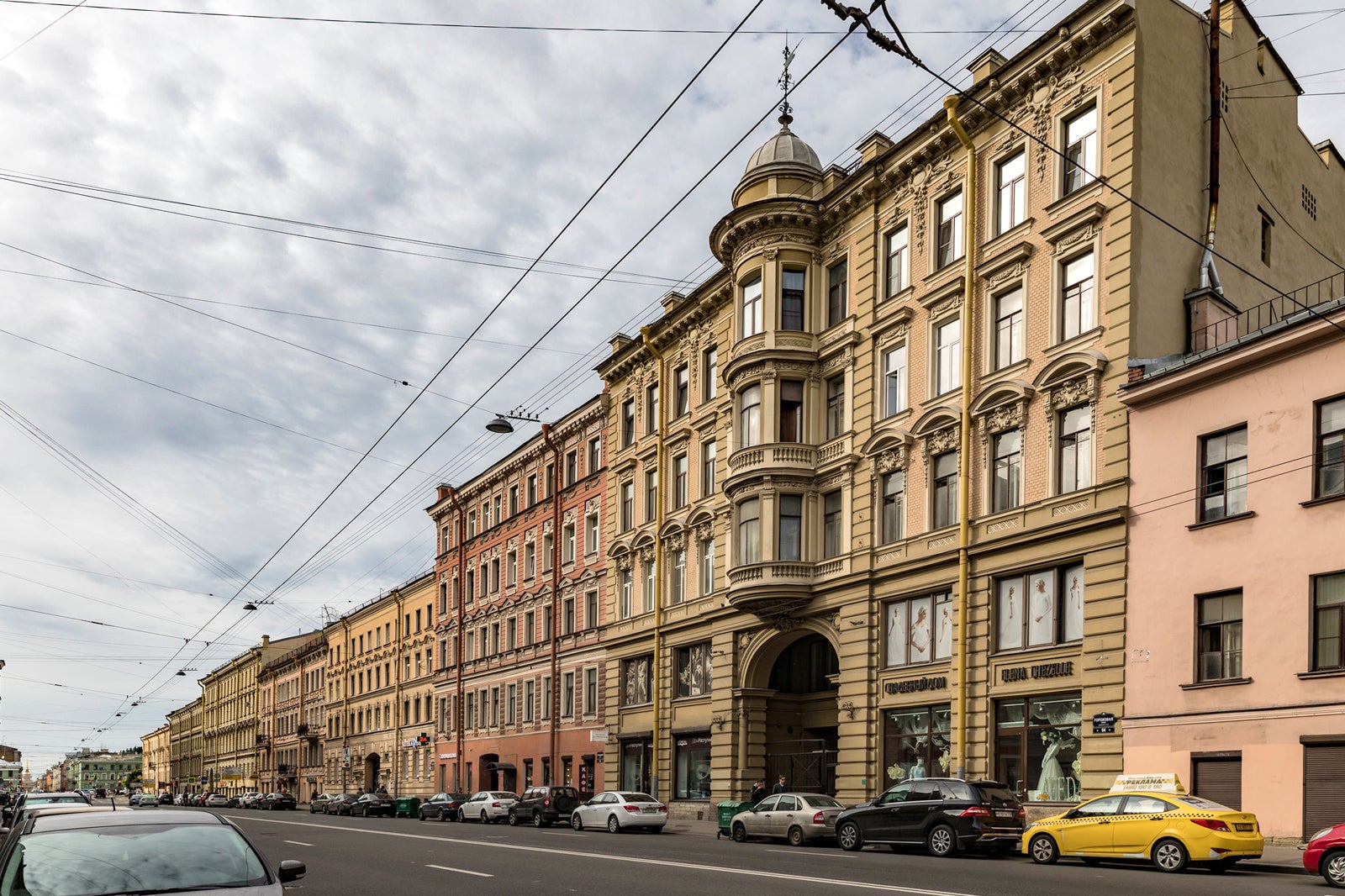 Rasputin's house
The last residence of Russia's infamous mystic
On 30 December 1916, the mystic Grigori Rasputin stepped out of his apartment on 64 Gorokhovaya Street and never returned. He was murdered by a group of nobles who were scandalised by the eccentric Siberian's close relationship with Tsarina Alexandra and Tsar Nicholas II after he helped to heal their haemophiliac son.
Rasputin's apartment is now privately owned but it's possible to book a tour of the place to learn more about his life and the political turmoil of the time. There's also a Rasputin museum inside Yusupov Palace, the site of his notoriously long-drawn-out murder.
Location: Gorokhovaya St., 64, St Petersburg 191180, Russia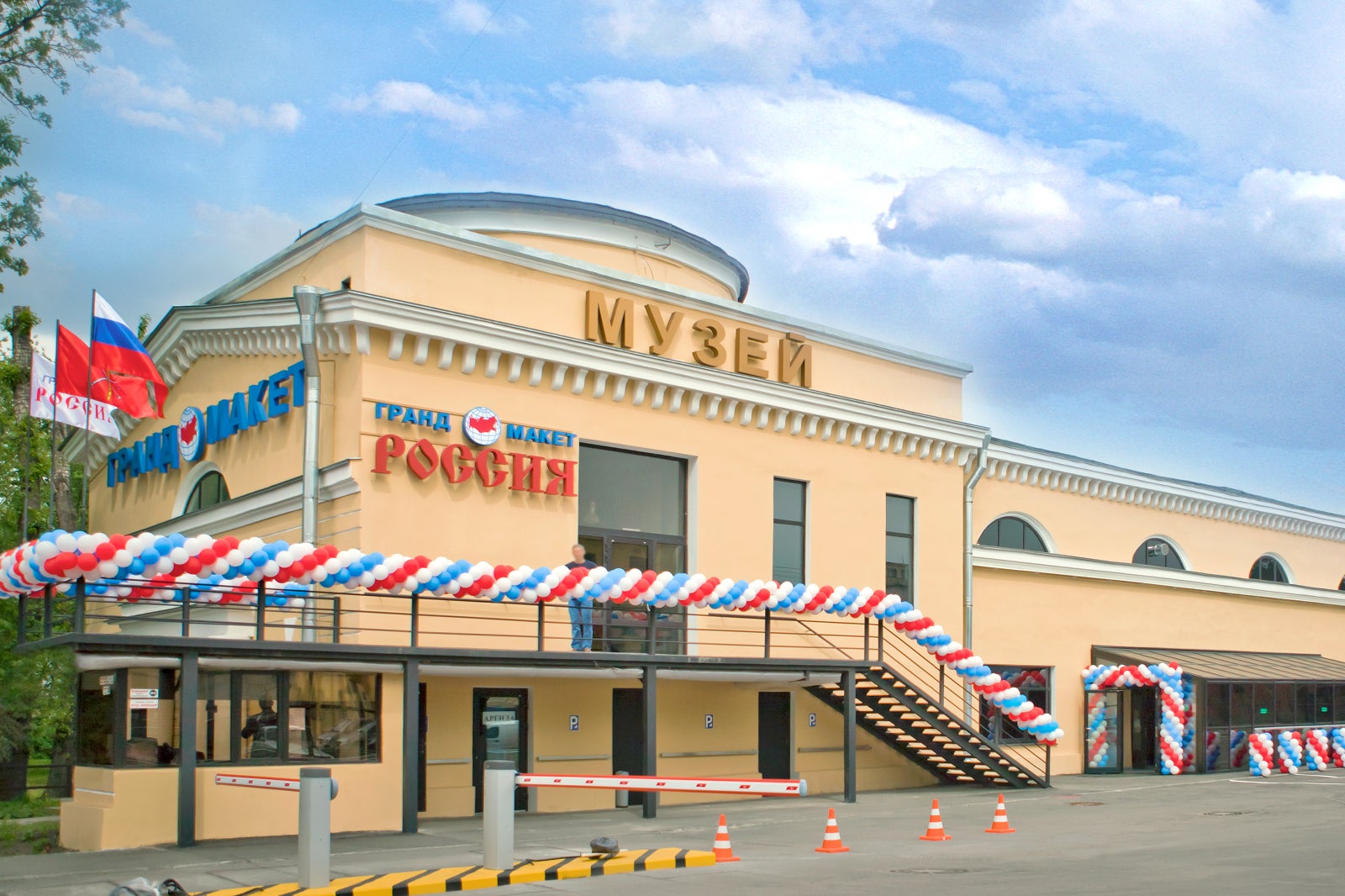 Grand Maket Russia Interactive Museum
Landscapes of Russia in miniature
Explore the huge expanse of Russia in just a few hours at this fun and interactive model museum. Spread across 800 sq m, the model offers a peek into the workdays, leisure time and travels of Russians in scaled-down scenes of cities and regions across the country.
Hundreds of trains, trams and cars move across the scenes, with light and sound effects that visitors can control by the press of a button. It's a great place to bring the kids, especially on days when the weather's not ideal for outside activities. Audio tours are available and there's a cafe on site.
Location: Tsvetochnaya Street, 16, St Petersburg 196084, Russia
Open: Daily from 10am to 8pm
Phone: +7 812 495 54 65
photo by Grandmaket (CC BY-SA 3.0) modified
The Shadow Museum
Next-level shadow art
Muzey Teney (The Shadow Museum) is a family-friendly museum that tells stories of St Petersburg in an unusual way – through the creative use of light and shadows. Step inside a room and get ready to be surprised by the shadowy shapes that appear on the wall when the lights are switched on behind an assortment of modern objects.
Visitors get the chance to make their own shadow art in the creative kitchen. Entry is with a guided tour only, with excursions in English and Russian starting every 30 minutes.
Location: Bolshaya Konyushennaya St, 5A, St Petersburg 191186, Russia
Open: Daily from 11am to 11pm
Phone: +7 981 149 54 09