13 Great UNESCO World Heritage Sites in Spain
Discover Spain's Most Significant Historical Sites
These UNESCO World Heritage Sites in Spain include some of the Iberian Peninsula's most antique villages and old towns. Some of these sites have cobblestoned Romanesque streets and breath-taking architecture, while others are historical centres within larger modern cities. You can discover most of these heritage sites on common travel itineraries.
Other Spanish heritage sites are a little offbeat. These include Altamira with its cave paintings that go way back to the Palaeolithic age. And, did you know, the seabed off the world-famous party hub of Ibiza is a marine protected area of endemic oceanic seagrass? This shortlist helps you discover more of Spain's treasured places of outstanding importance.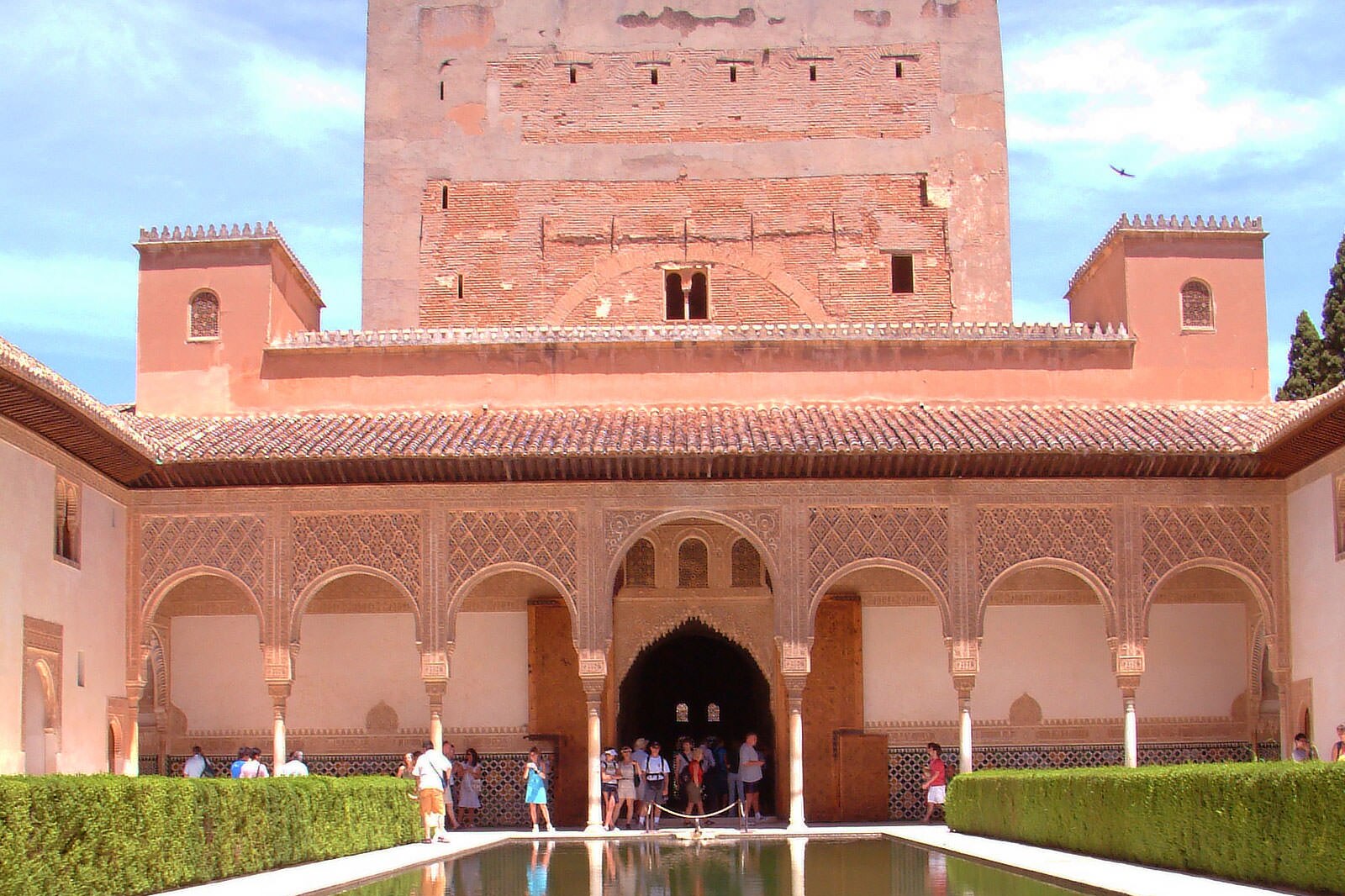 Alhambra and Albaicín in Granada
Reflections of a rich Moorish past
The stunning Moorish-Christian palace of Alhambra and its rose-coloured fortress walls are set on a hilltop overlooking the cityscape of Granada. Just a short stroll north outside the palace walls is the splendid ornamental water gardens of Generalife.
For the most dramatic views of Alhambra, you can head north, to the adjacent hilltop district of Albaicín. The town itself features narrow medieval streets lined with traditional houses.
Location: Calle Real de la Alhambra, 18009 Granada, Spain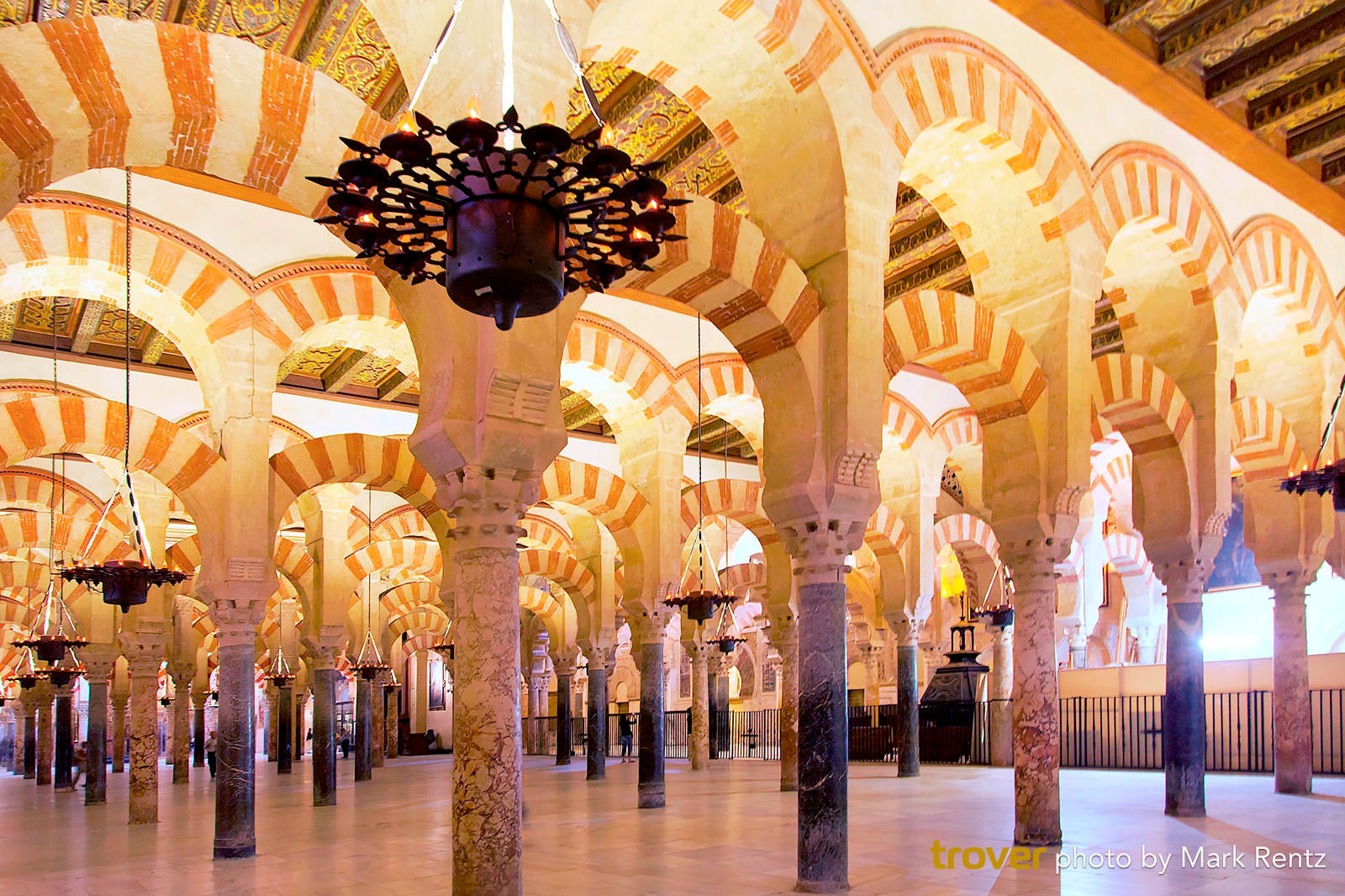 Córdoba historical hub
Historical walks through winding alleys
You can enjoy pleasant walks down interconnecting narrow alleys through the Old Town of Córdoba and discover the stunning Mezquita Cathedral at its centre. This landmark is considered the pinnacle of Moorish architecture, uniquely referred to as a mosque-cathedral, featuring Roman columns and an intricately gilded mihrab inside.
A Catholic Basilica is said to have stood on the site, with a grand mosque built over it by Muslim rulers. It was then converted back to Roman Catholic in the 16th century.
Location: Calle Cardenal Herrero, 1, 14003 Córdoba, Spain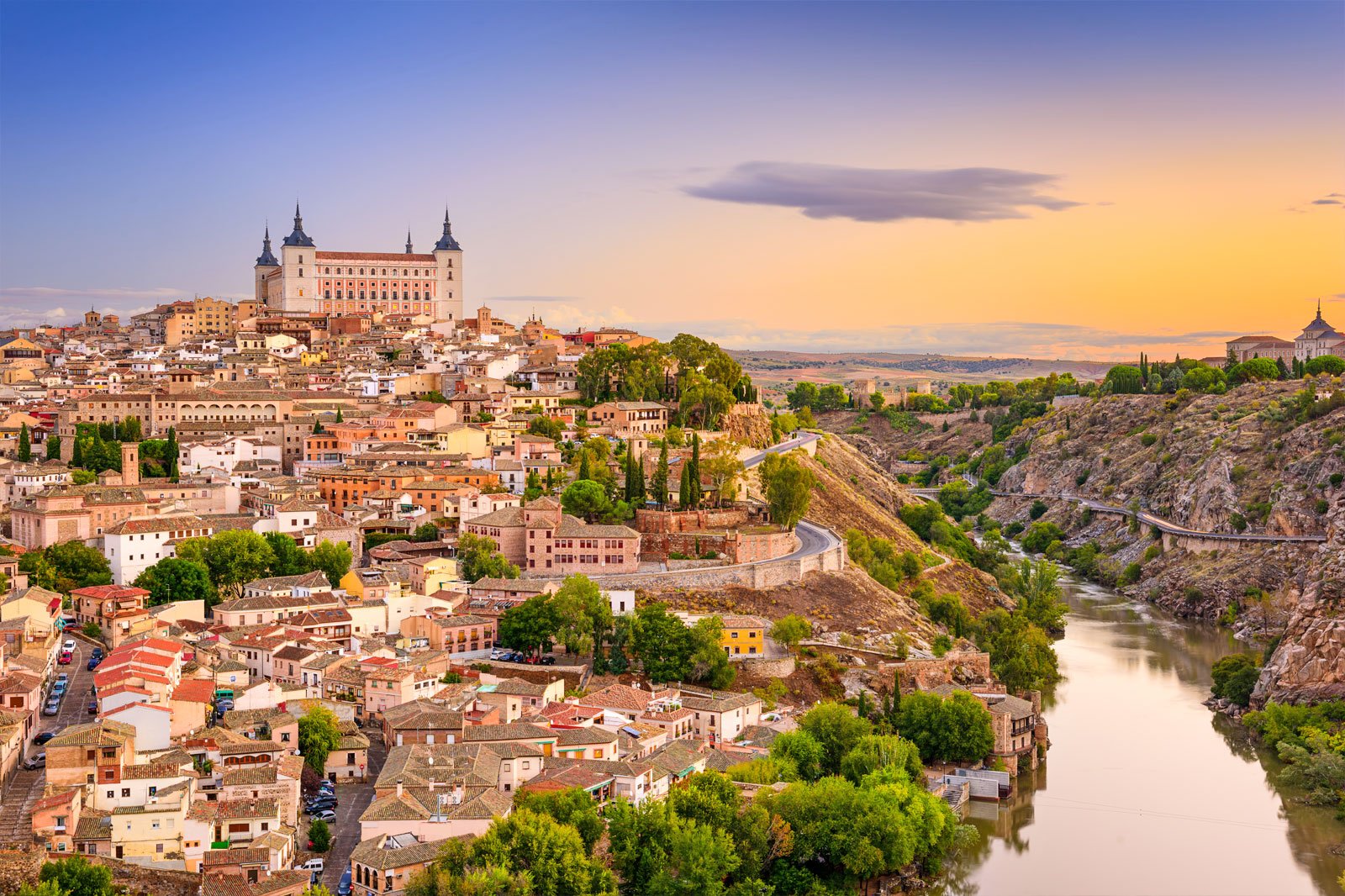 Toledo Old Town
The Spanish Empire's old capital
Before Madrid, there was Toledo. As Spain's old capital, this former Roman municipality is rich in history and offers so much to see – well-deserving of its inclusion among the UNESCO World Heritage Sites in Spain.
Impressive landmarks in the city include the gothic Chapel of San Bartolomé and the military museum of Alcázar that's housed in an actual grand fortress, as well as ancient medieval stone bridges like the Puerta de Alfonso. Much of the city's historical treasures blend different religious architectural styles: Judaism, Christianity, and Islam.
Location: Calle de la Union, 45001 Toledo, Spain
Santiago de Compostela Old Town
A major Catholic pilgrimage site
This Catholic pilgrimage site harks back to Spain's tumultuous past, during the Moorish invasion of Spain. It was conquered by Muslim rulers at the end of the 10th century, but rebuilt in a style that blends Romanesque, Gothic and Baroque architectural styles.
You'll find most of the grand monuments around the Cathedral of St. James, with its heavily-sculpted Romanesque main gate known as the "portico of glory".
Location: Praza do Obradoiro, 15704 Santiago de Compostela, A Coruña, Spain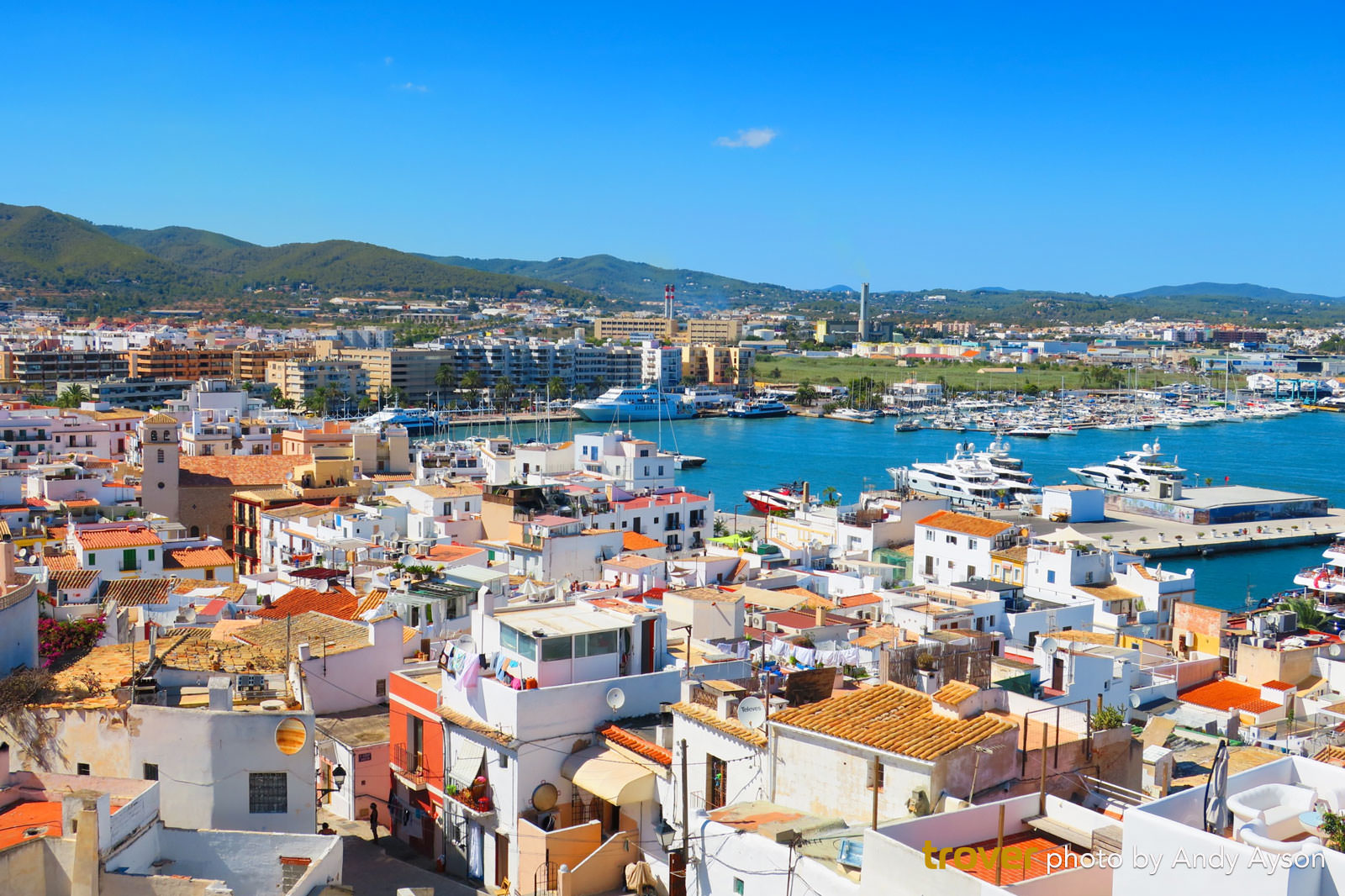 Ibiza Dalt Vila and the Posidonia prairies
Panoramic views, natural wonders, and historical treasures
Ibiza may have a reputation for its rave beach parties and having one of the world's best clubbing scenes. But there's more to discover beyond the modern glitz. Ibiza Town is fortified with sandstone walls and dotted with 16th-century Phoenician ruins, including the necropolis of Puig des Molins.
Below the blue waves, there's a marine ecosystem that's notable for its dense Posidonia (an endemic species of seagrass), and natural habitat for hundreds of marine species, including the endangered monk seal.
Location: Via Romana, 31, 07800 Ibiza, Balearic Islands, Spain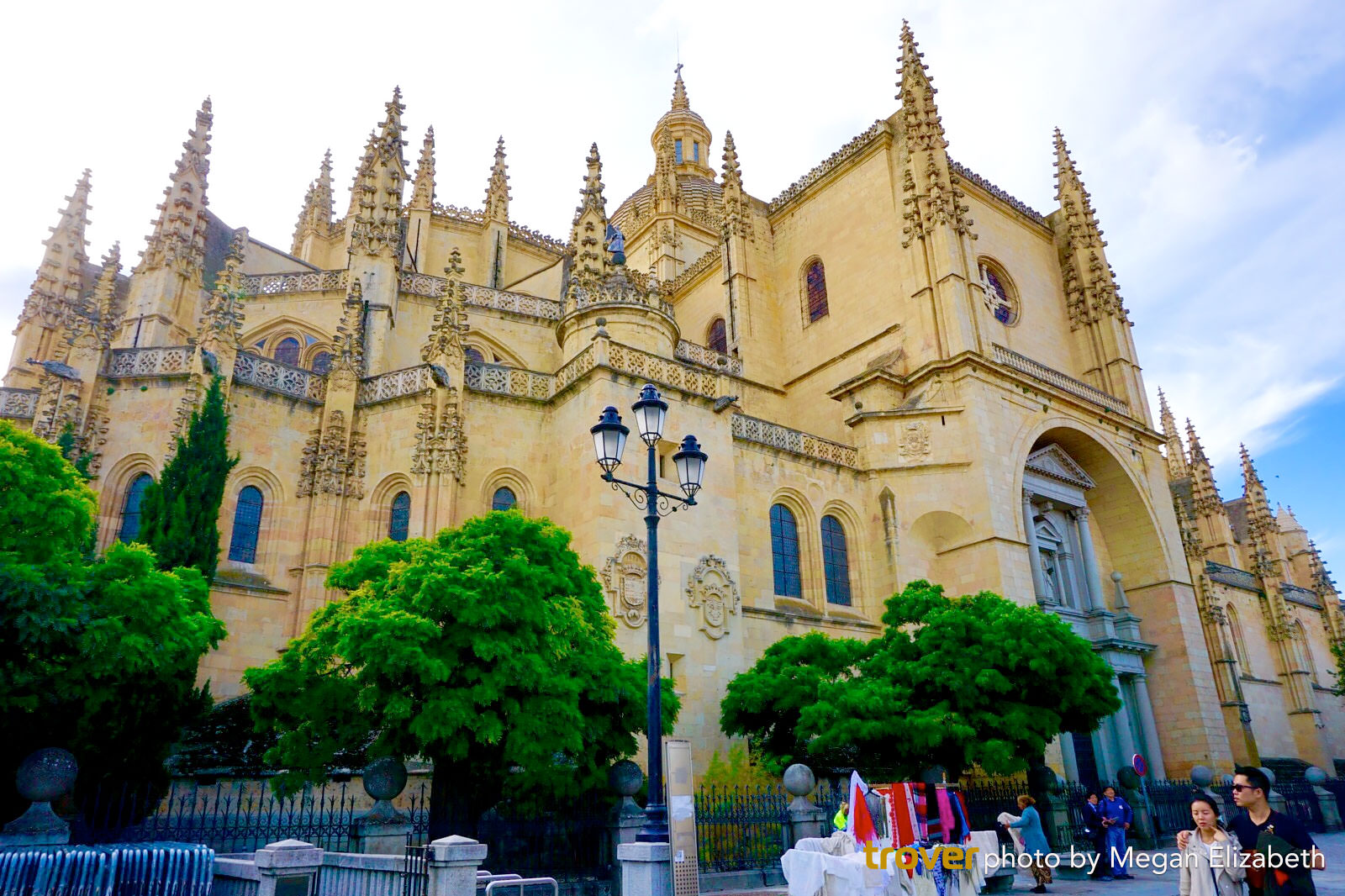 Segovia Old Town and Aqueduct
Witness magnificent Ancient Roman engineering
The Old Town of Segovia is home to a cathedral that is said to have inspired Walt Disney's own castle icon. However, the most notable feature of Segovia is its immense ancient Roman aqueduct, which resembles a giant colonnade stretching over a part of the town with over a hundred arches. In the past, the aqueduct channelled water from the Rio Frío, some 15 km uphill. You can take in the panoramic view of the aqueduct from the town's spacious Plaza Oriental.
Location: Plaza del Azoguejo, 1, 40001 Segovia, Spain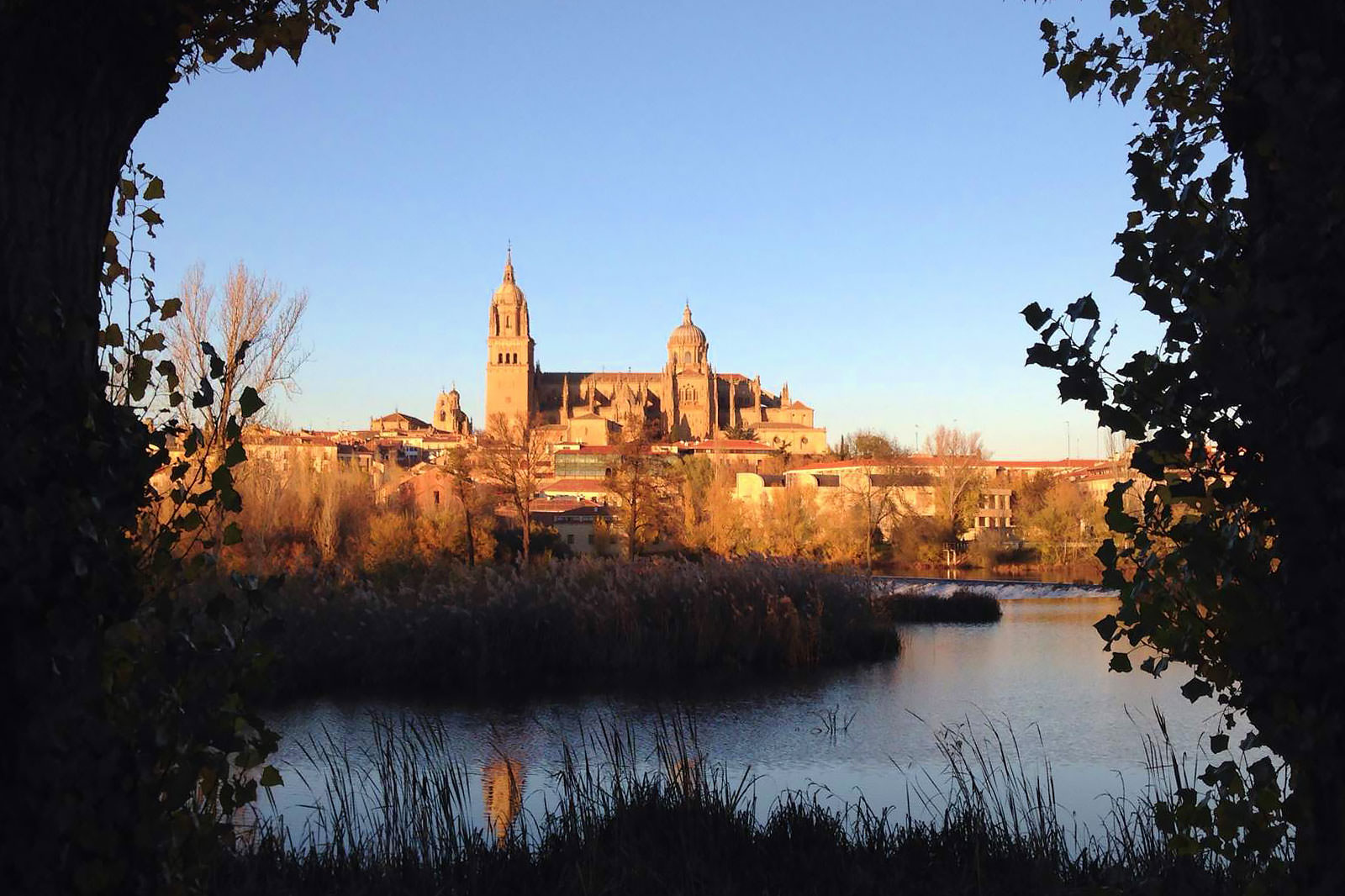 Salamanca Old Town
Religious architecture of different styles
This historical city north of Madrid is spread over several hills by the River Tormes. The Salamanca Cathedral serves as its focal point, surrounded by historical buildings in Romanesque, Gothic, Moorish, Renaissance and Baroque architecture.
You can enjoy a pleasant stroll through the galleries and arcades of Plaza Mayor, and head south towards the cathedral with plenty of the towering old buildings along the way.
Location: Plaza Juan XXIII, 37008 Salamanca, Spain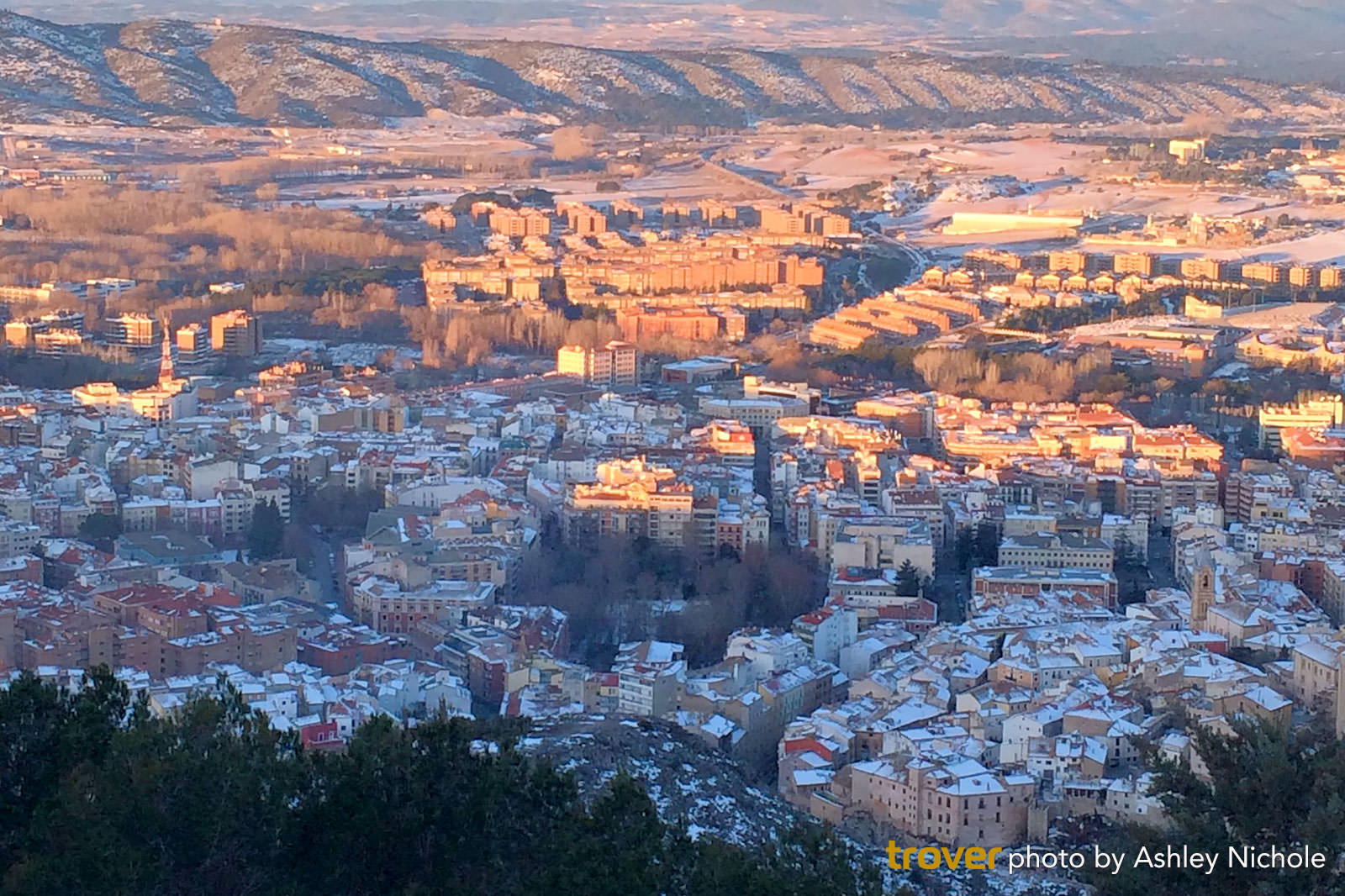 Cuenca walled town
Fortified city overlooking a beautiful countryside
This fortified town is cradled by the Serranía de Cuenca mountain range and overlooks the Huécar River. You can walk down the town's cobblestoned streets to a series of Moorish castle ruins and significant landmarks. These include the towering Catedral de Santa María y San Julián de Cuenca, which is also considered Spain's first Gothic cathedral.
The most striking sights are perhaps of the casas colgadas (hanging houses), literally built on cliff edges over the Huécar.
Location: Plaza Mayor, 16001 Cuenca, Spain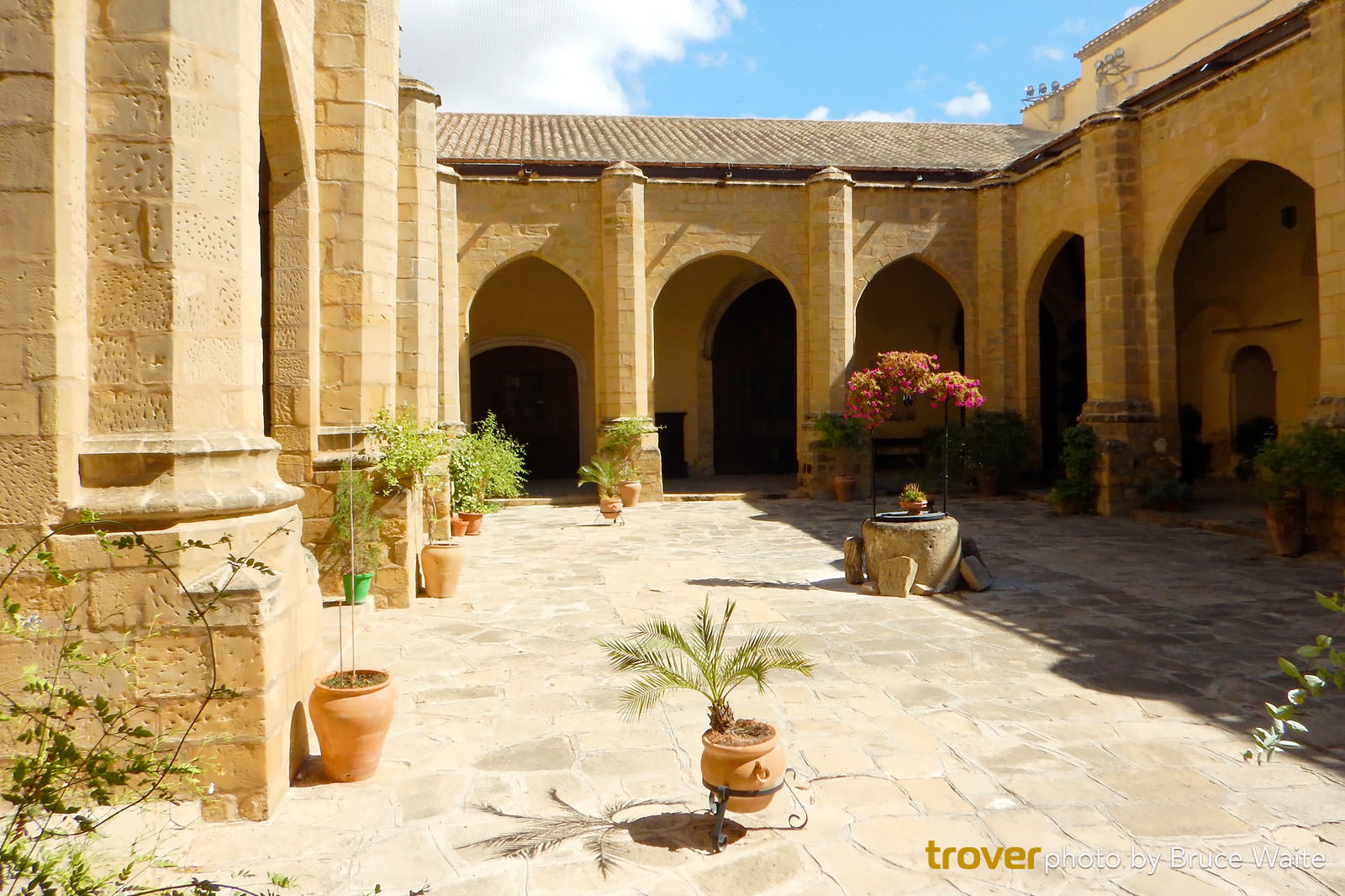 Úbeda and Baeza
Monumental treasures of the Renaissance
Only 15 minutes' drive apart, the small Moorish towns of Úbeda and Baeza in southern Spain are recognized for its noble Italian Renaissance architecture, which is believed to have later greatly influenced the architecture of Latin America.
Start at Plaza Vázquez de Molina in Úbeda, surrounded by 16th-century buildings such as the Vázquez de Molina Palace. However, the town has strong Moorish roots, which you can find in its stone works.
Location: Plaza Vázquez de Molina, 23400 Úbeda, Jaén, Spain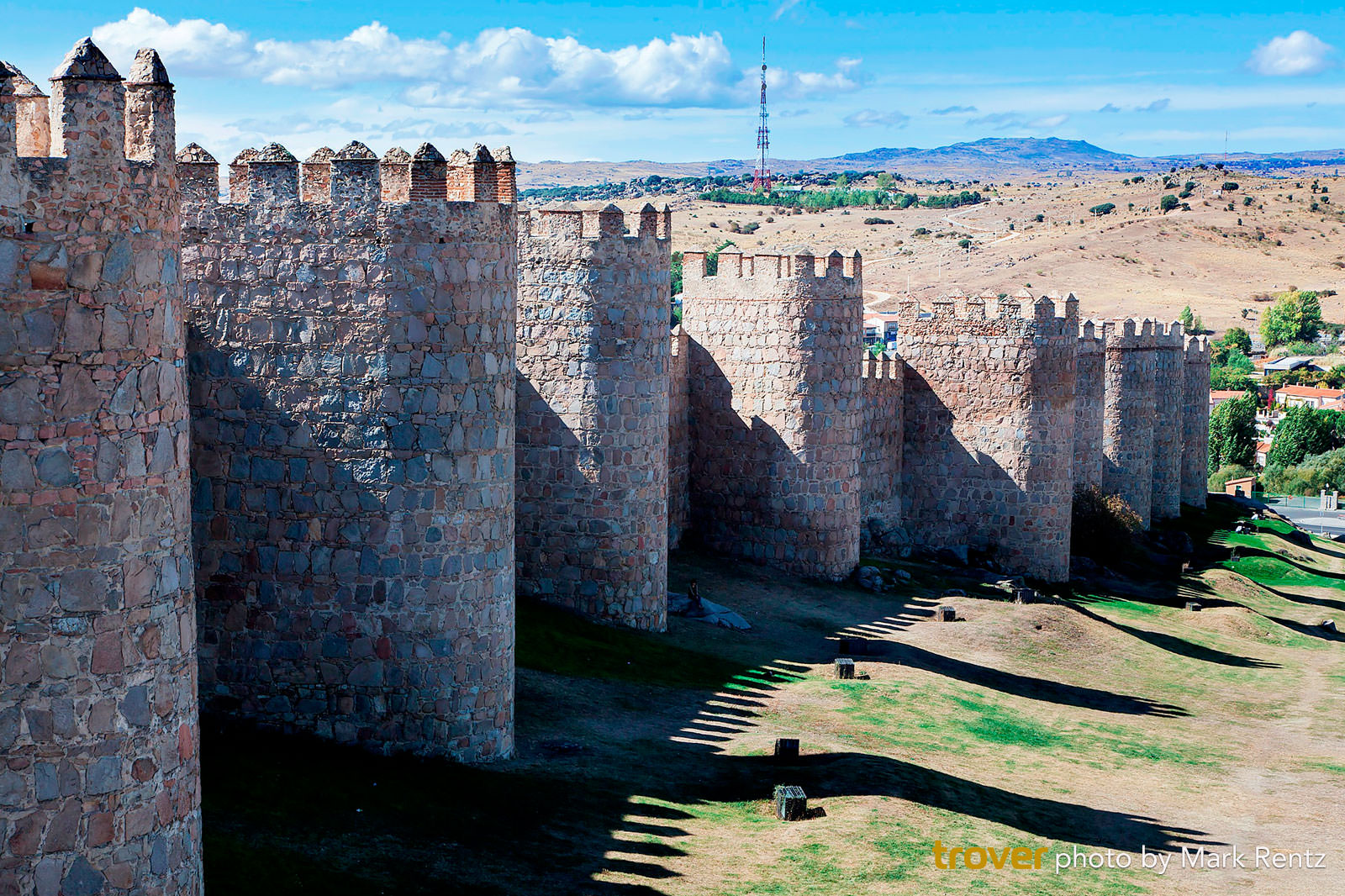 Ávila Old Town
A string of Romanesque churches
This 11th-century city in the hilly countryside northwest of Madrid features well-preserved medieval city walls. These were built to defend the city from invaders and feature semi-circular stone fortress towers with 9 gates into the city.
On the eastern side, you can find the arched El Alcázar gate that's flanked by twin towers. The walls are lit after dark, providing a memorable sight, and you can even walk along some sections on top of the walls.
Location: Plaza Granada, 1, 05003 Ávila, Spain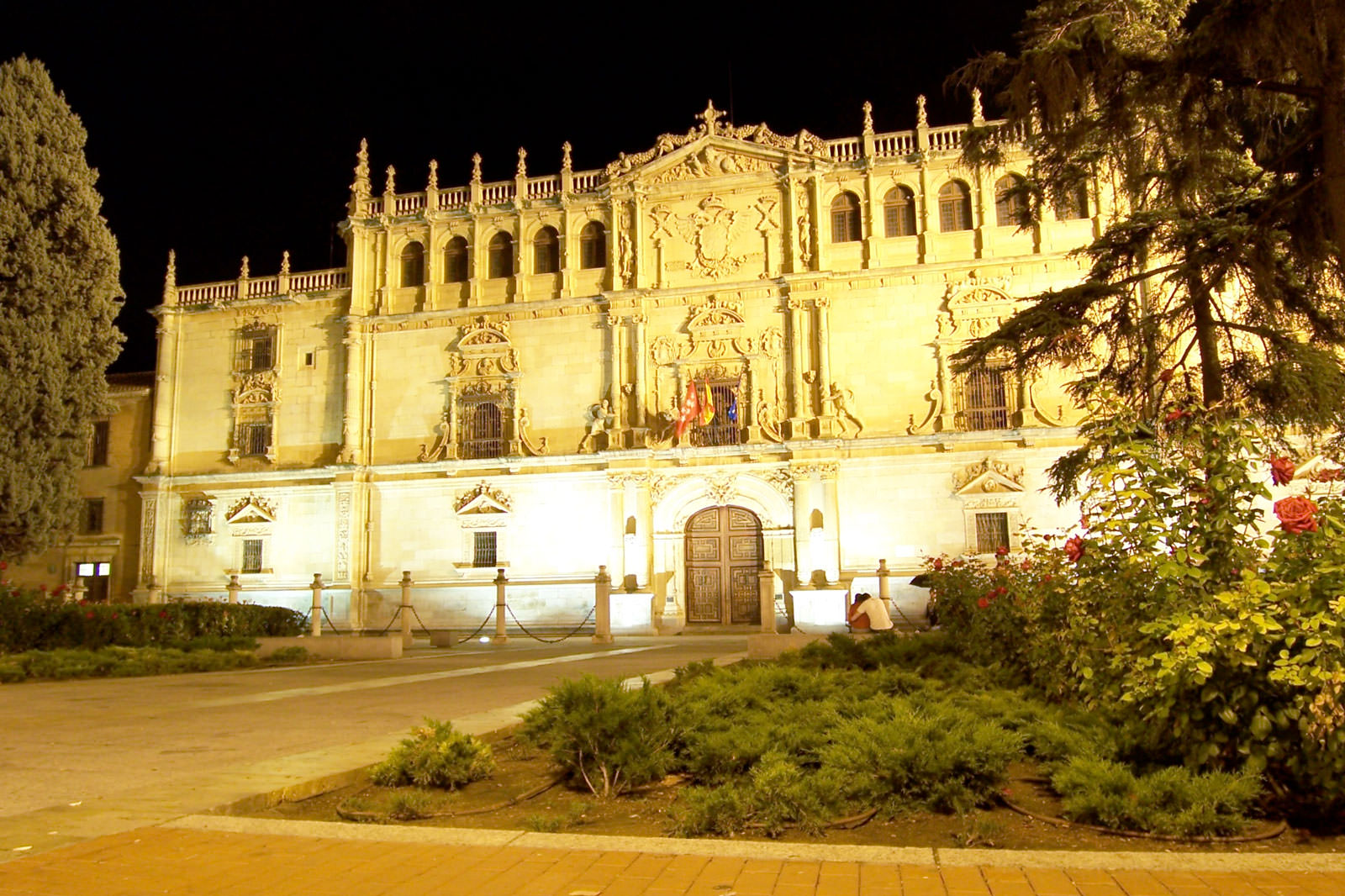 Alcalá de Henares university city
Birthplace of Cervantes - author of Don Quixote
The University of Alcalá de Henares in Madrid is the focal landmark of this historical precinct of the same name. The university is housed in a 16th-century building. It's considered the world's first planned university city.
Start your walk at the university and traverse the historical old town. You'll then easily walk through the Paraninfo hall with its intricately impressive Mudéjar (elaborate Moorish style patterns) ceilings. You can also drop by the Cervantes Birthplace Museum, home of the author of the famous classical Spanish novel, Don Quixote.
Location: Plaza de San Diego, 28801 Alcalá de Henares, Madrid, Spain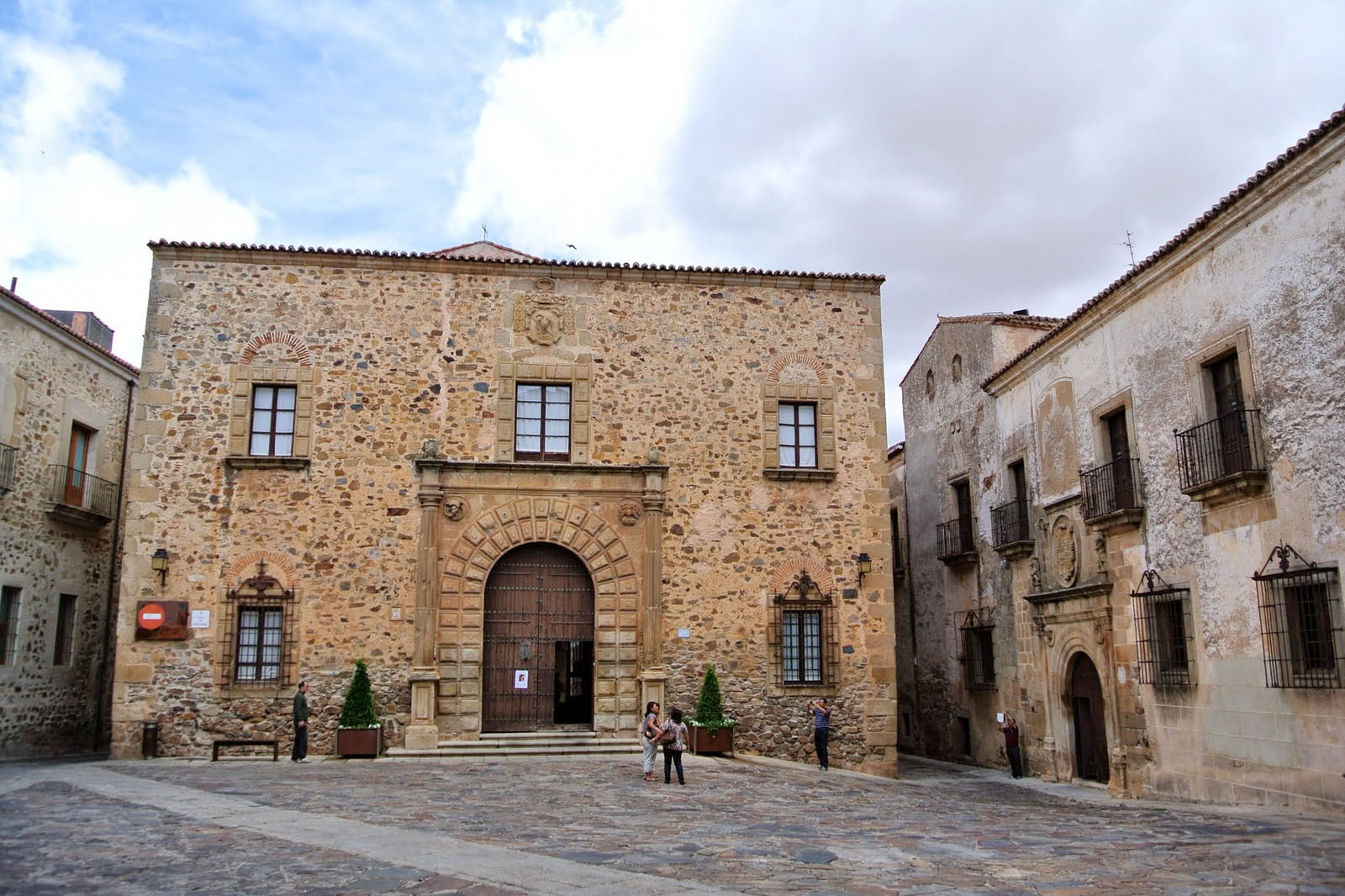 Cáceres Old Town
Fortified city blending different architectural styles
This town brims with historical architecture that blends Roman, Islamic, Gothic and Italian Renaissance styles. The combination reflects the influences between the Moors and Christians, which successively ruled the region throughout different points in history.
Cobblestoned medieval streets lead you to one palace or fortified structure to another. Check out the impressive stone tower of Torre del Bujaco in Plaza Mayor, which is one of the most famous among its many other towers (the town has around 30 in total).
Location: Plaza Mayor, 10003 Cáceres, Spain
photo by Ben Bender (CC BY-SA 3.0) modified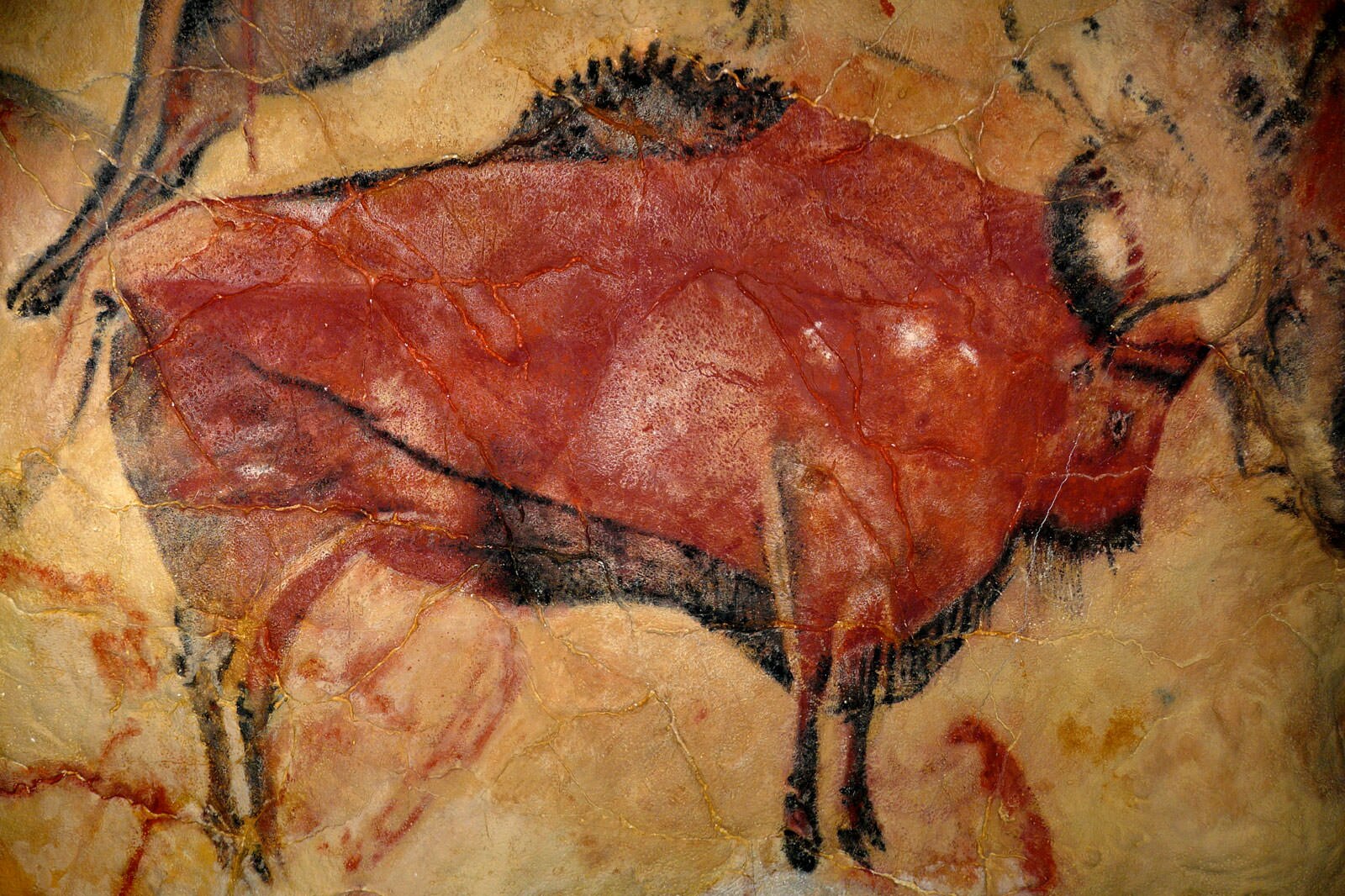 Caves of Altamira
A deep gallery of Palaeolithic art
The famous caves of Altamira span around 3km, filled with rich Palaeolithic paintings that are believed to date tens of thousands of years. Consider yourself lucky if you get to visit the original caves, as only a small number of visitors are permitted into the site each month.
In any case, you can visit the replication museum on Avenida Mercelino Sanz de Sautola, which includes a collection of informative historical exhibits. Another cave site, El Castillo, half an hour's drive southeast, similarly features impressive rock art and is more accessible to visitors.
Location: Avenida Marcelino Sanz de Sautuola, 39330, Cantabria, Spain