10 Best Things to Do in Fuengirola
What is Fuengirola Most Famous For?
Fuengirola is one of Costa del Sol's most well-developed seaside towns, great if you're visiting as a family with kids. Besides being blessed with a string of wide and sandy beaches along its 7km coastline, there's a zoo, a waterpark and a mini amusement park around town for sharing some fun times with the little ones.
The beaches of Fuengirola, as well as some of its imposing landmarks like Sohail Castle, are conveniently connected by Paseo Maritimo, a scenic ocean-view promenade. Some popular sections of the beach get crowded in the summer, but here are some ideas on things to do in Fuengirola in a day or two, to help you escape them.
What are the best things to do in Fuengirola?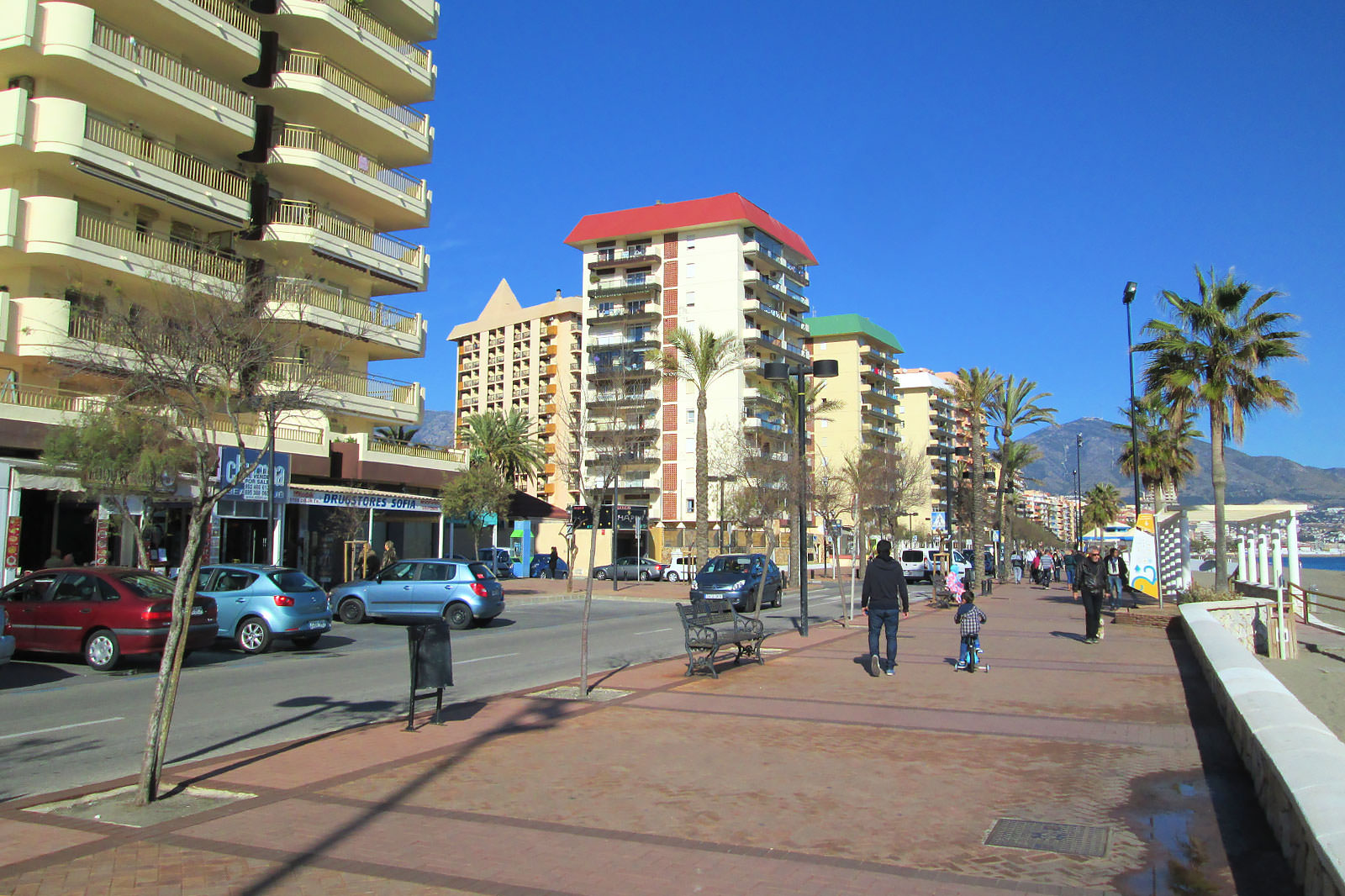 Start the Day on the Paseo Maritimo
Fuengirola's beautiful beachfront promenade
This usually uncrowded beach promenade separates Fuengirola's sandy coast and the seaside town's main beach road. The brick-tiled Paseo Maritimo is one of the longest promenades in Spain. It spans 7km along most of the town's coastline, with the Mediterranean seascapes constantly in view. Lined with shady palms and with a dedicated cycling lane in the middle, you can easily get to any section of beach, beach club, bar or restaurant along the strip.
Location: Fuengirola, Málaga, Spain
Open: 24 hours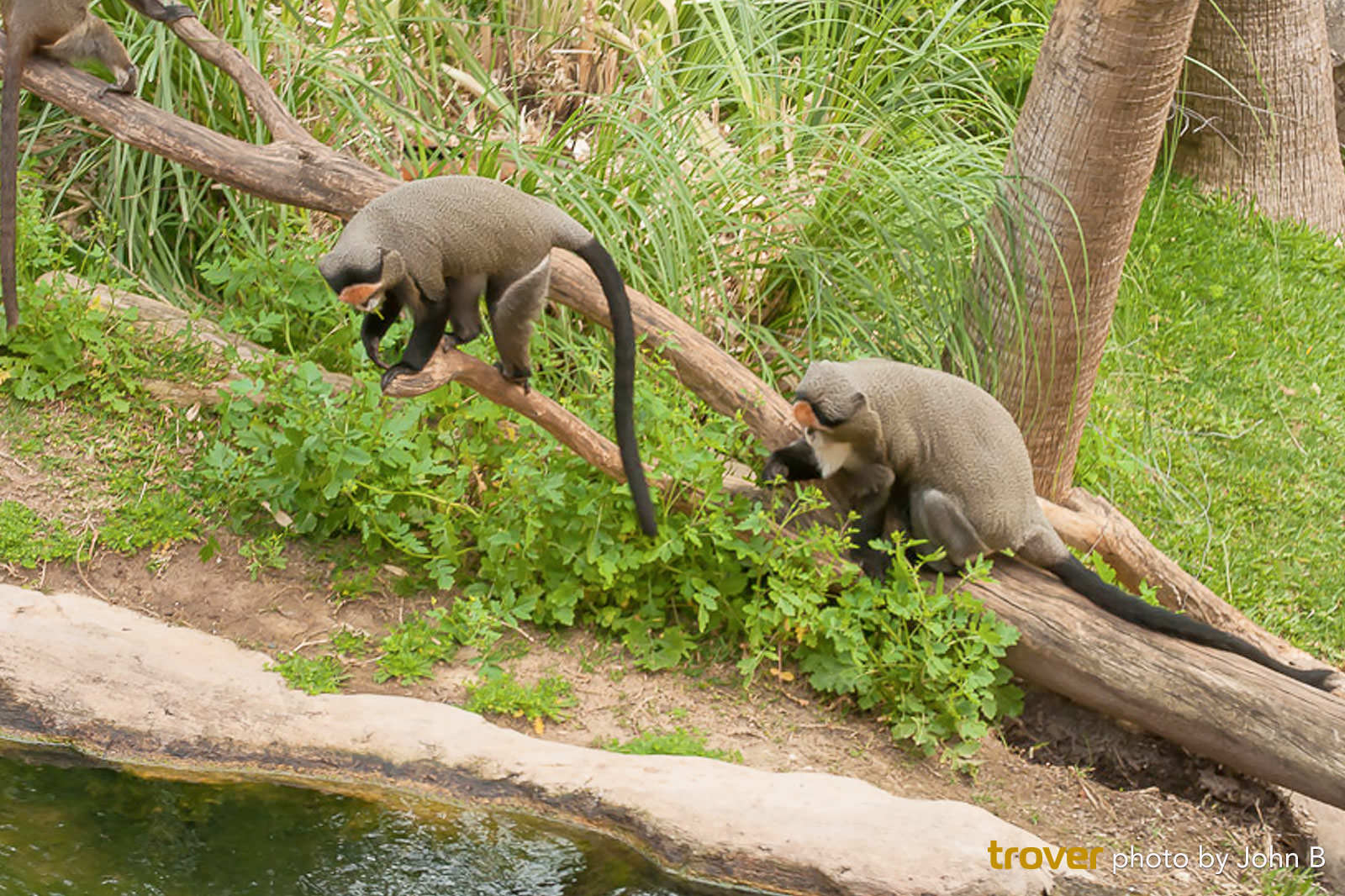 See the Wildlife at Bioparc Fuengirola
Biodiversity from across the globe
For an inspiring and educational time out, Bioparc Fuengirola (Fuengirola Zoo) can be a good choice. It has zones that each represent different habitats from around the globe. There's the Africa zone with its recreated wetlands and a gorilla enclosure called the "valley of Congo". Stripe-tailed lemurs play around the thickets of the Madagascar zone, and you can enjoy soothing tropical birdsongs from bulbuls and starlings in their Southeast Asian enclosures. The Indo Pacific zone features Komodo dragon exhibits with Khmer temple-inspired backdrops. Tickets are around €20 for adults.
Location: Calle Camilo José Cela, Fuengirola, Málaga, Spain
Open: Monday – Friday from 10am to 6pm, Saturday - Sunday from 10am to 8pm (until 11pm in the summer)
Phone: +34 (0)952 6663 01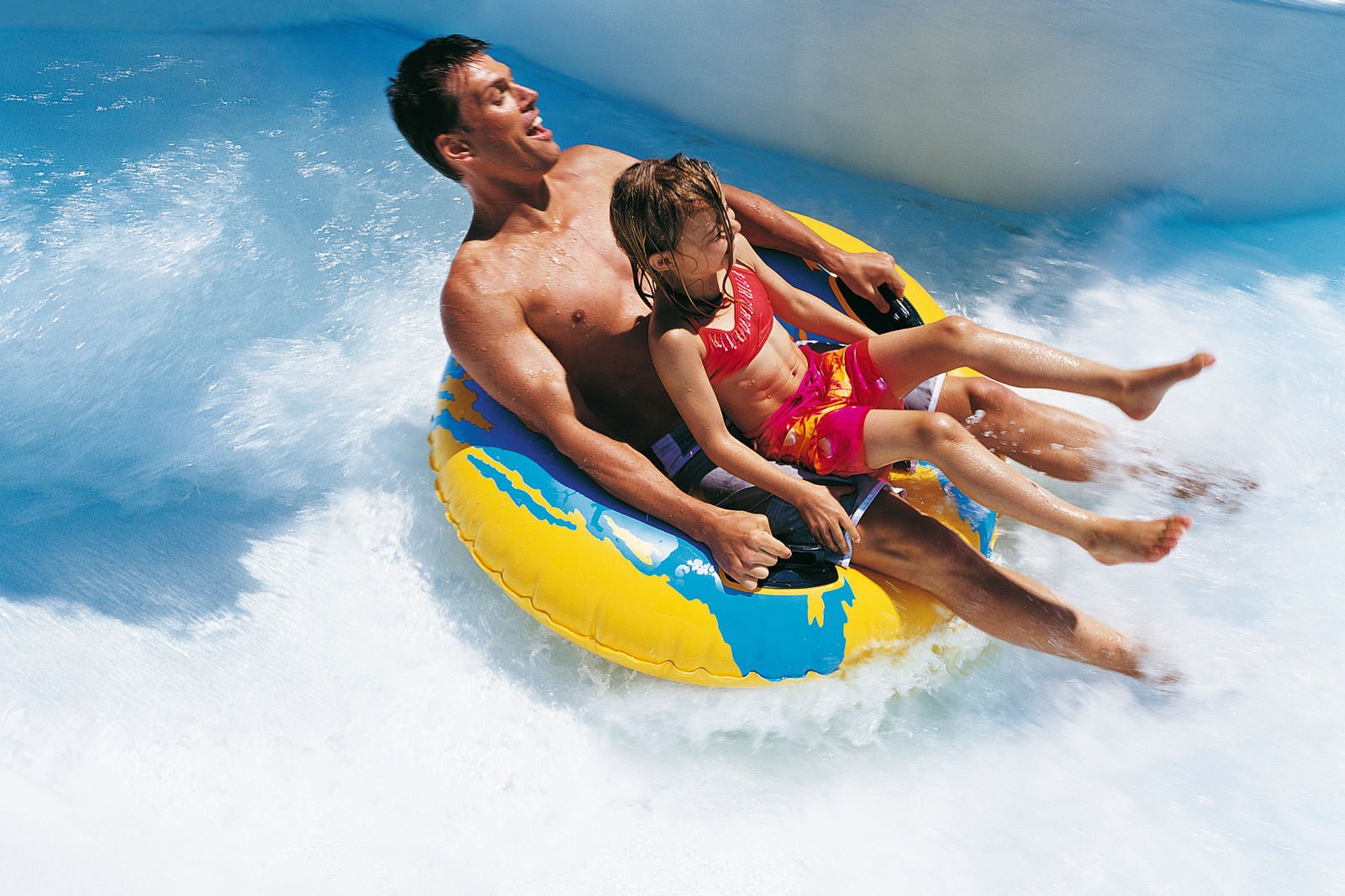 Ride Waterslides at Aquamijas Water Park
Compact but full of family fun
Although this might not be the biggest waterpark you'll find in Spain's Costa del Sol region, it's good if you're a family looking to spend some time away from the beach. Most of its pools are surrounded by plenty of free sun loungers from where you can watch over the kids. The few slides on offer include the Crazy Loop and the labyrinthine Laberinto de Toboganes which winds through many curves before you splash into the pool. The Río Bravo lazy river is good for all. Tickets are around €30 for adults.
Location: Autovía del Mediterráneo, Km. 208, Las Lagunas de Mijas, Málaga, Spain
Open: (April – September) Daily from 10.30am to 5.30pm
Phone: +34 (0)952 4604 04
Must-See: Castillo Sohail
Imposing hilltop castle by the sea
You can enjoy multiple attractions in your single visit to this 10th-century castle. There's the castle itself (free entry), with its majestic striking walls and towers from where you can take in the Mediterranean seascape. Then there's beach below that's basically named after it, as well as an adjoining multipurpose venue where open-air concerts are regularly held. Between this hilltop castle and the beach, there's a riverside recreational area with swan duck pedal boats before the scenic suspended bridge that connects the promenades between Playa de Castillo and Santa Amalia.
Location: Calle Tartesos, Fuengirola, Málaga, Spain
Open: Tuesday – Friday from 10am to 2pm, Saturday and Sunday from 10am to 2pm and from 3.30pm to 6pm
Phone: +34 (0)952 4674 57
photo by José Luis Filpo Cabana (CC BY 3.0) modified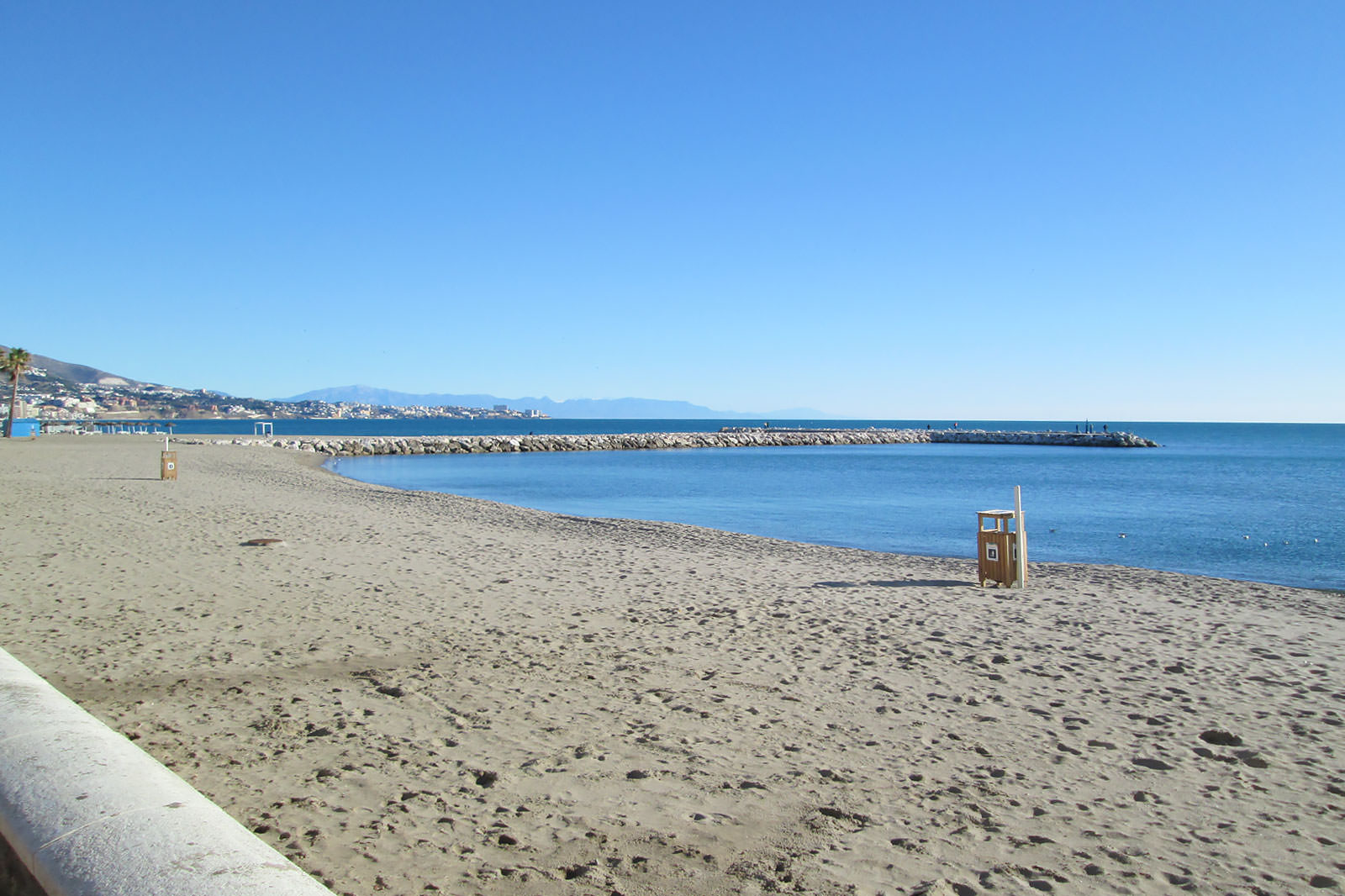 Sunbathe on Playa San Francisco
Or any other beach along Fuengirola's coast
Fuengirola is blessed with several sections of wide and sandy beaches. Each provides ample spots where you can sunbathe under the Andalusian sun and swim in the Mediterranean waves. Right in front of the Castillo Sohail, there's the namesake beach that's often not too crowded. Follow along the Paseo Maritimo promenade and you'll eventually reach the beaches of Santa Amalia, the highly popular San Francisco, Los Boliches and Torreblanca – each offering recreational water sports and parasol-shaded sun loungers, as well as beach bars on the sand.
Location: Paseo Marítimo Rey de España, 58, Fuengirola, Málaga, Spain
Open: 24 hours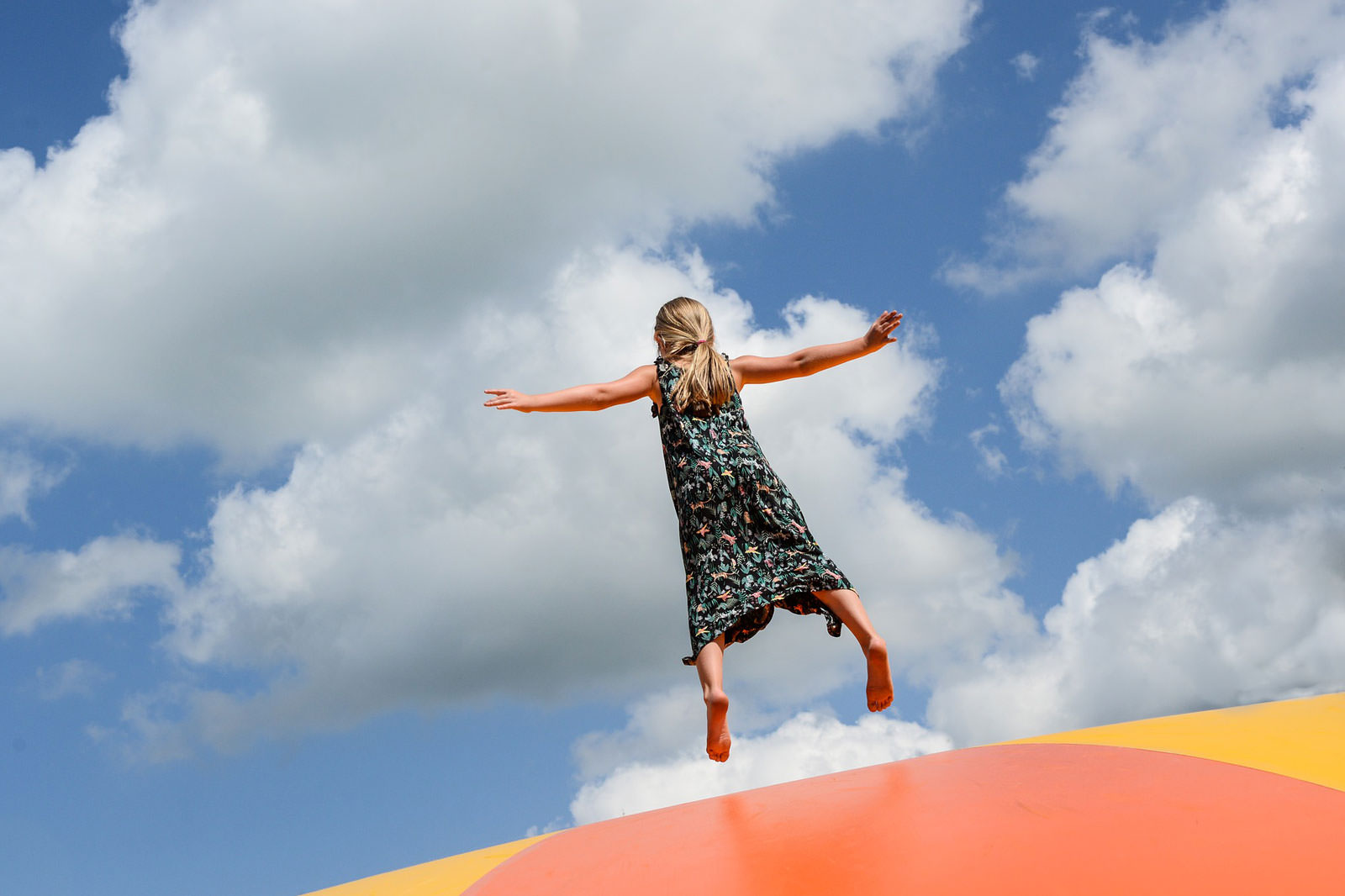 Take the (Little) Kids to Sould Park Fuengirola
A fun and cheerful playground
This mini amusement park offers rides and games that will keep younger kids happily busy for hours. They use a stored-value card system that you can top-up anytime (from €10, with each ride worth a €1). There are standard and bungee trampolines, arcade games, merry-go-rounds, and even bumper cars. Some of the arcade games let you win tokens that you can exchange for prizes. They open well into the evening, and can be a great way to spend the night with kids, before heading back to the hotel.
Location: Paseo Marítimo Rey de España, 2, Fuengirola, Málaga, Spain
Open: Wednesday – Friday from 11.30am to 10pm, Saturday – Sunday from 11.30am to 10.30pm, Monday – Tuesday from 5pm to 9pm
Phone: +34 (0)900 373 189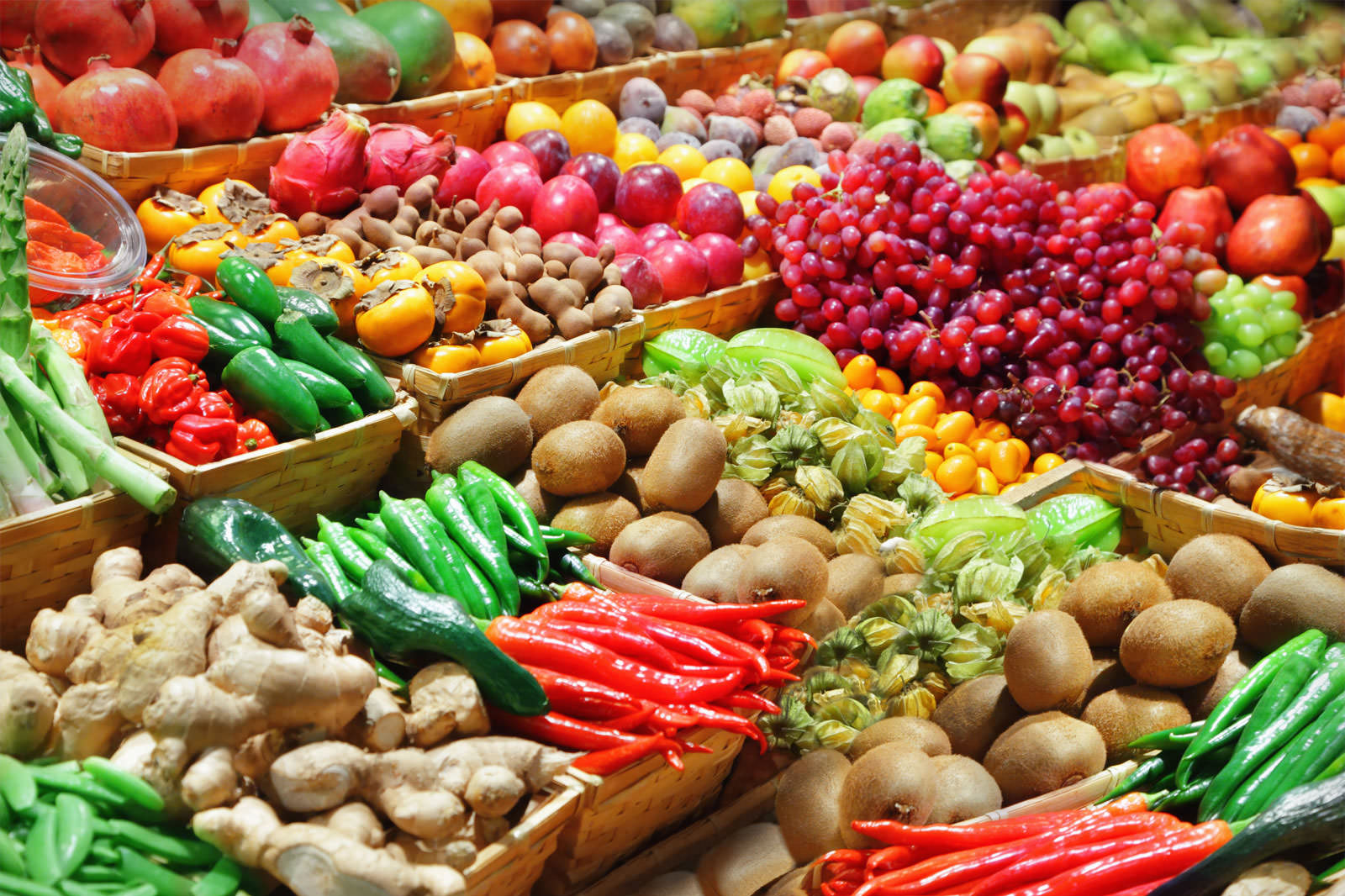 Bargain Hunt at Fuengirola Street Market
Varied items to choose from
To enjoy a visit to a Spanish flea market, head down to Calle Méndez Núñez on a Tuesday or Sunday morning. It's like any other typical Spanish town market, but with plenty for visitors to see and sample. Various stall owners set up their tents in a neat row, showcasing a good variety: clothing, woven basketries, colourful fruits (from around €2 for a kilogram of strawberries) and plenty of souvenir items. As an open-air market that's literally set up in the middle of the street and parking lot, it can get quite balmy in the summer.
Location: Calle Méndez Núñez, 9, Fuengirola, Málaga, Spain
Open: Tuesday and Sunday from 8am to 2pm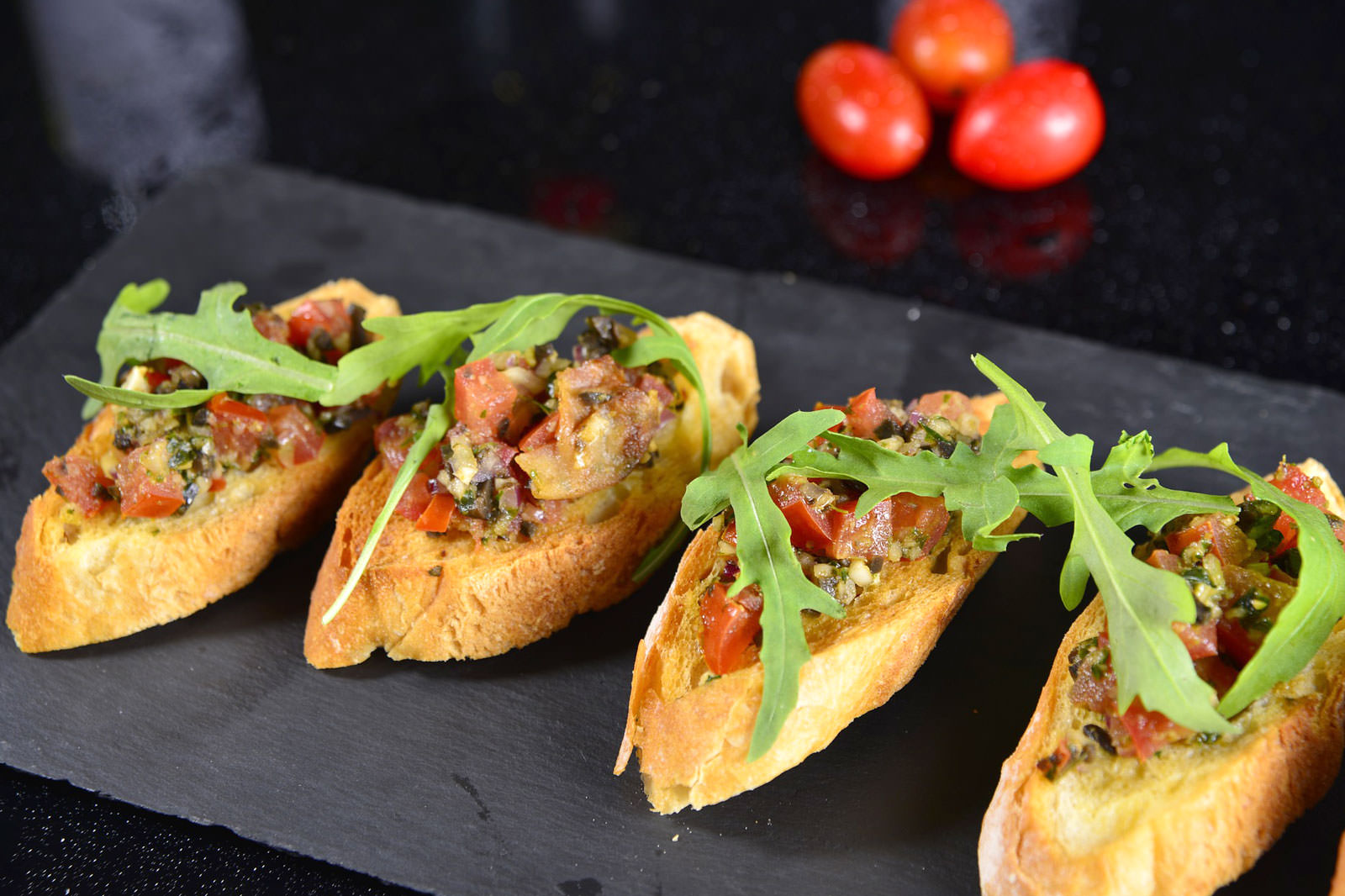 Enjoy Tapas at Restaurante El Río
A warm and friendly Spanish diner
Take a short stroll away from the beach of Los Boliches, towards the tucked-away Restaurante El Río on the small Calle Francisco Cano avenue. It straddles two sides of the avenue, with outdoor table setups around it, while you can also opt for a spot in its homey indoor dining room. House specialties include steak tartare (prepared at your table) and duck breast with orange (average prices for mains are €18). You can also ask for a daily special, and the friendly chef will try to surprise you with a dish.
Location: Calle Franscisco Cano, 58, Fuengirola, Málaga, Spain
Open: Tuesday – Saturday from 12pm to 4pm and from 7pm to 12am
Phone: +34 (0)952 6643 11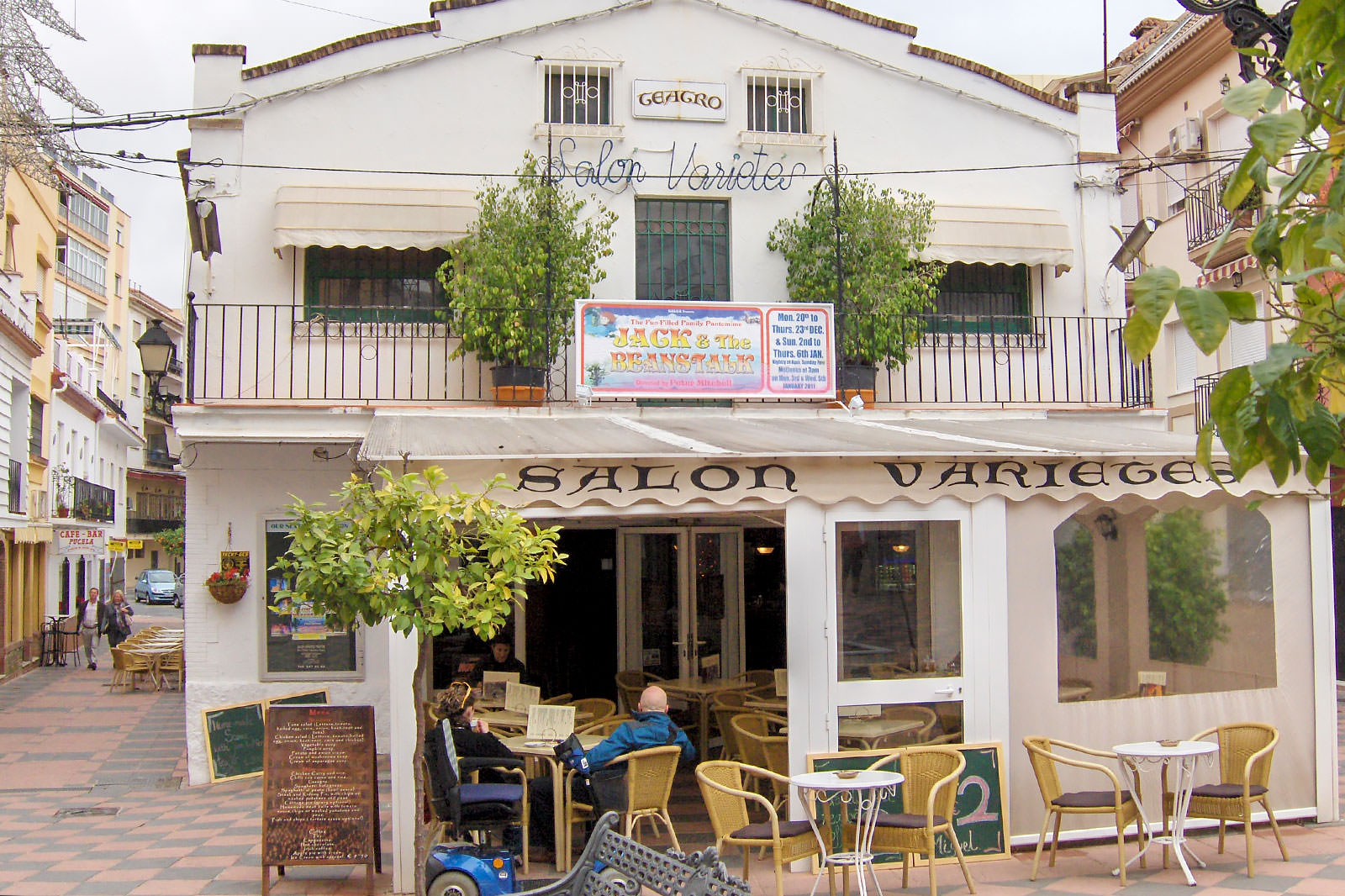 Watch a play at Salon Varietés Theatre
From the works of Monty Python to Garry Marshall
As Fuengirola's English theatre, the Salon Varietés has been showing various comedies and plays for decades. You can relive a variety of classic small screen comedy sketches and dramas, brought live onto the stage by a professional team of performers who dance and sing beautifully. Plays range from Monty Python's Spamalot to Gary Marshall's Wrong Turn at Lungfish. Usually, they don't have any show schedules in the summer months (June – August), but they normally keep their theatre bar open.
Location: Calle Emancipación, 30, Fuengirola, Málaga, Spain
Open: Daily from 10.30am to 11pm
Phone: +34 (0)952 4745 42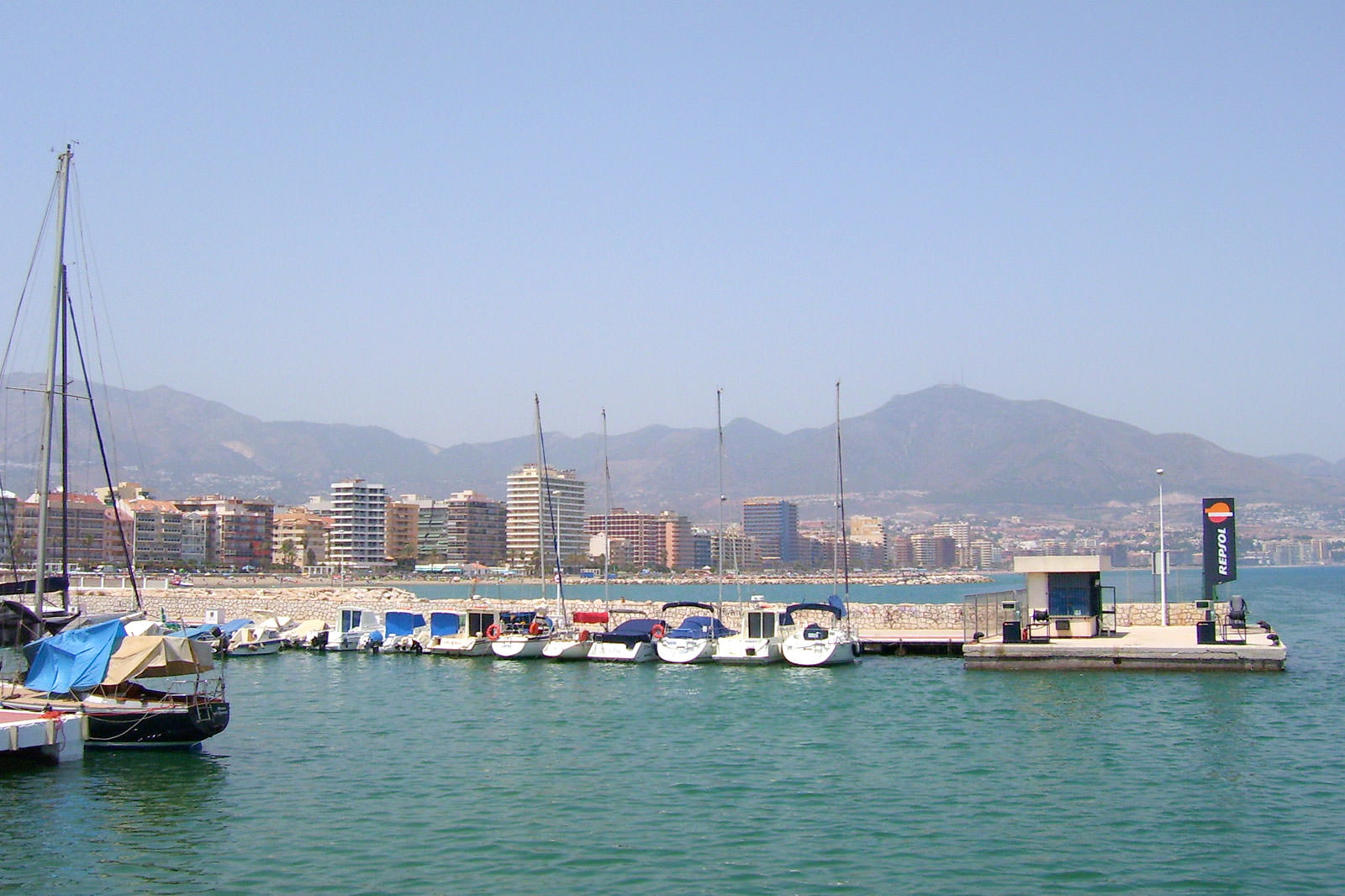 End the Day Chilling at The Marina
Ice-cold beer with harbour views
The marina of Puerto Deportivo Fuengirola is a great spot to chillout with plenty of bars to choose from. There's the Waterfont Bar & Grill and Coco's at The Marina on the southern end near the docked yachts, and around the marina's mini piazza with its four towers, there are the White Rose and Shaggy's. If you come on weekend afternoon during the summer months, you'll usually see a few street musicians performing in the square. White Rose has a large terrace out front where you can sit back with a cold lager (from around €3 a pint).
Location: Puerto Deportivo Fuengirola, Fuengirola, Málaga, Spain
Open: Most bars open daily from 2pm