10 Best Things to Do in Granada
What is Granada Most Famous For?
Granada is a cosmopolitan city that has many fascinating remnants of Spain's Moorish past waiting to be discovered. This city was the centre of the Nasrid Dynasty that ruled parts of the Iberian Peninsula between the 13th and 15th centuries.
With its diverse community of Arabs, Berbers, Christians and Jews, Granada is teeming with unique traditions, markets, and celebrations throughout the year. Despite its hilly setting, the city is relatively easy to explore on foot, especially within the Moorish and old Jewish quarters. If you're visiting for the first time, check out our guide on things to do in Granada in a day or two.
What are the best things to do in Granada?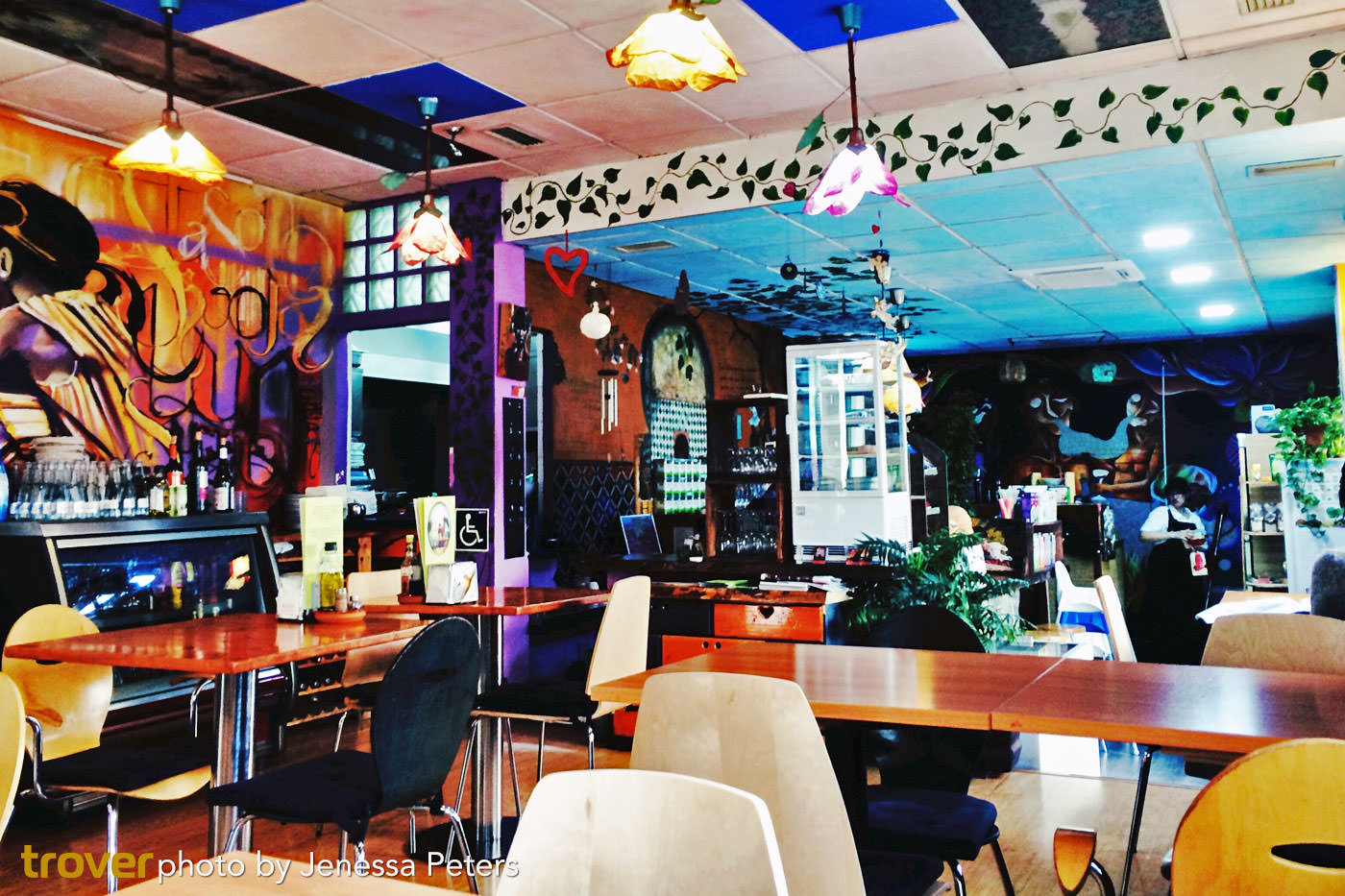 Start the day at Plaza Campo del Principe
Check out colourful street art by artist El Niño at this vibrant square
Plaza del Principe is a large square within the old Jewish quarter of Granada. It's where you can find an array of dining options in the form of tapas bars, cafes, bistros, and tablaos (flamenco bars). The streets are relatively flat, which makes it easy to explore on foot or bicycle. Some of the city's most important landmarks include the 16th-century Casa de los Tiros fortress, Iglesia de Santo Domingo church, and Iglesia De San Cecilio church.
Location: Campo del Príncipe, Realejo, 18009 Granada, Spain
Must-See: The Alhambra
Learn about the history of this Moorish palace with a 3-hour guided tour
The Alhambra is a well-preserved Moorish palace with a fascinating history dating back to the Nasrid Dynasty. Glimpses of Granada's Moorish past can still be seen here, especially in the intricately decorated Comares Palace and Mexuar (reception hall). Nearby is the Generalife Gardens, comprising several landscapes with beautiful flowers, fountains, and pools, as well as a Water Staircase, which has water flowing through its parapets. Admission starts from €9 and guided tours are available at additional costs.
Location: Alhambra, Calle Real de la Alhambra, 18009 Granada, Spain
Open: Daily from 8.30am to 8pm (hours vary by season)
Phone: +34 (0)958 918 029
Couples
Families
History
Photo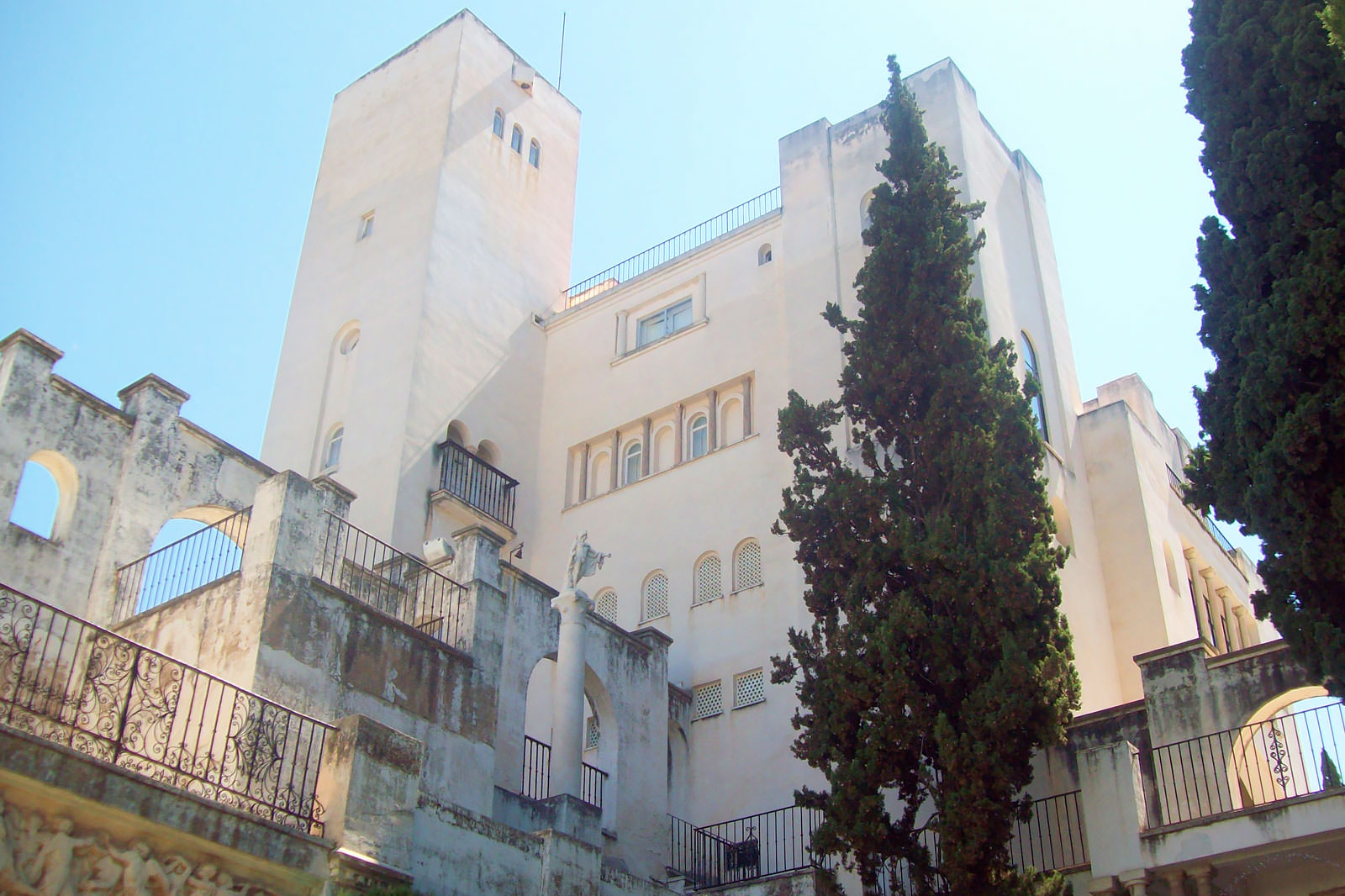 See classical artwork at the Rodríguez-Acosta Foundation
Join the hour-long tour of the museum's courtyards and underground galleries
The Rodríguez-Acosta Foundation is a museum dedicated to 19th-century painter José María Rodríguez-Acosta. Founded in 1941, the museum occupies a large Art Deco building surrounded with beautiful gardens, courtyards, ponds, and sculptures. You can only visit Rodríguez-Acosta Foundation through a guided tour, which costs about €5. A local guide takes you through its many courtyards and terraces, 5 floors of exhibition halls, and underground galleries, one of which houses the private collection of historian Manuel Gomez-Moreno Martinez.
Location: Callejón Niño del Royo, 8, 18009 Granada, Spain
Open: Daily from 10am to 4.30pm
Phone: +34 958 227 497
photo by Maria-photos (CC BY-SA 3.0) modified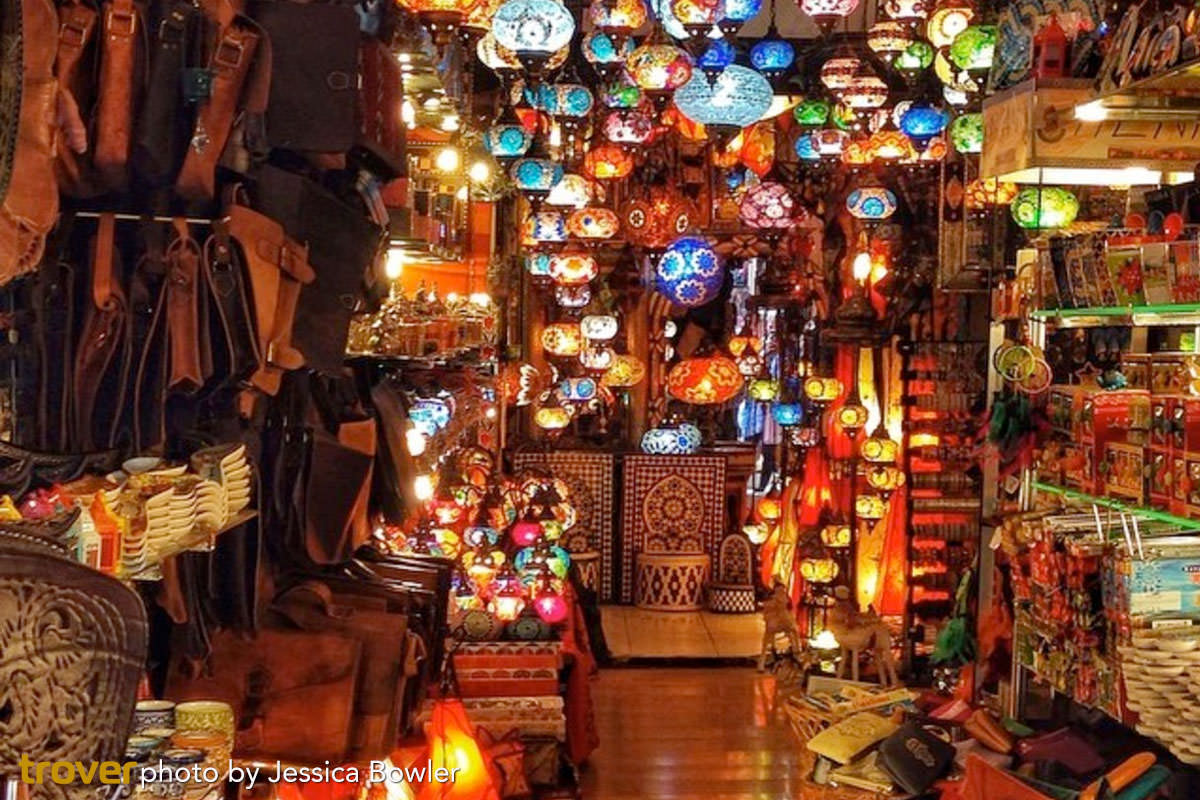 Shop for souvenirs at the Alcaicería Market
Buy ethnic clothing and craftworks at this historical marketplace
The Alcaicería Market runs along the pedestrian-friendly streets starting from Plaza Bib-Rambla to the Granada Cathedral. Once a renowned silk market in Granada, this open-air marketplace is filled with colourful stalls selling mostly Arabic textiles, clothing, handicrafts, and accessories. Here, you can find a variety of ethnic clothes, textiles and leather bags. You may catch a whiff of herbal teas and Moroccan spices, especially when you're browsing stalls near Plaza Bib-Rambla.
Location: Alcaiceria, Calle Alcaiceria, 1, 18001 Granada, Spain
Open: Monday – Saturday from 11am to 8pm (closed on Sundays)
Phone: +34 958 229 045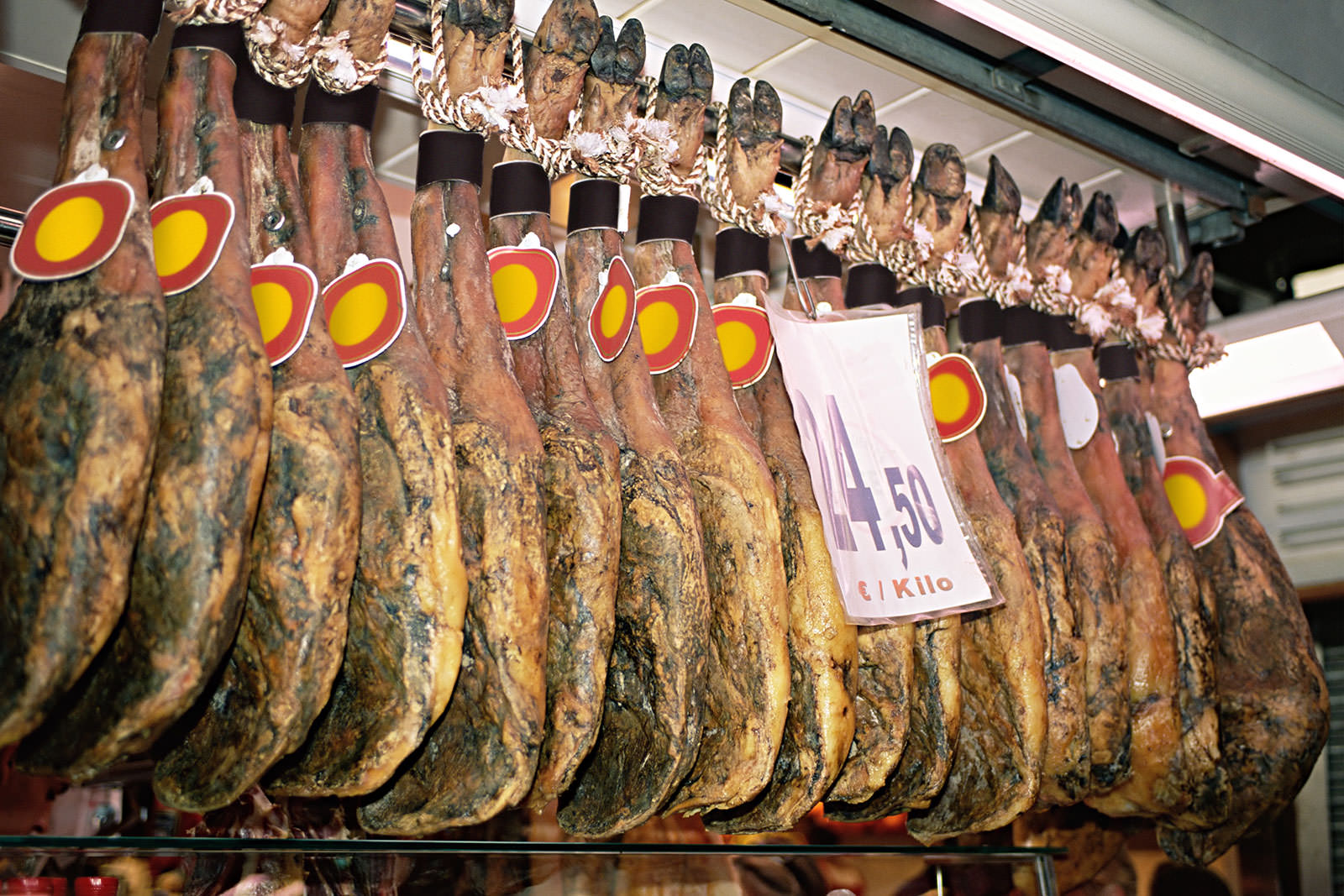 Snack on jamón de trevélez
Enjoy this Spanish ham and various tapas at Jardines de Zoraya
Jamón de trevélez is one of the many cured meats you can find at most tapas bars and marketplaces in Granada. This regional dish originates from the mountain village of Trevélez, located 90 km south of Granada City. The process of making Jamón de trevélez involves salting and air-drying an entire pork leg for a period that lasts between 14 and 20 months. It's typically eaten with fried broad beans, so look out for Habas Fritas con Jamon on the menu when ordering at a restaurant. A good spot for a variety of Spanish wines, cured meats and cheese is Jardines de Zoraya, which is located in the Albaicin district of Granada.
Location: Jardines de Zoraya, Calle Panaderos, 32, 18010 Granada, Spain
Open: Monday – Friday from 11am to 11pm, Saturday – Sunday from 11am to midnight
Phone: +34 958 206 266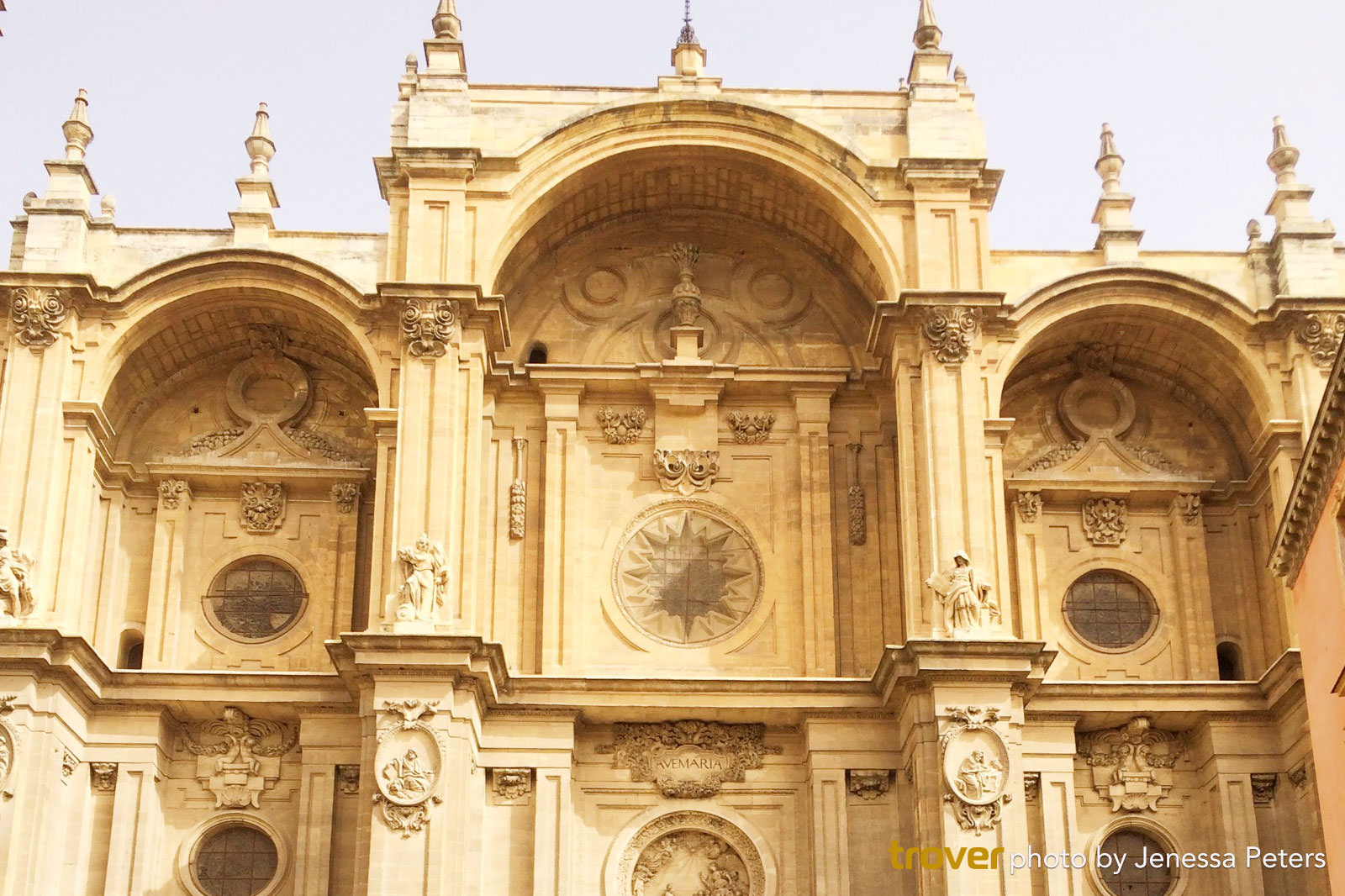 Must-See: Granada Cathedral
See Spanish Renaissance architecture at this 16th-century landmark
Granada Cathedral is a Spanish Renaissance church in the centre of town. Built in 1523, it's one of the largest cathedrals in the world. One of its most picturesque features is the main altar, which has a large dome fitted with sculptures and paintings of religious figures, and towering Baroque columns painted in white and gold. The royal chapel houses the remains of Spanish royalty, including Queen Isabella I of Castile and King Ferdinand II of Aragon. The Sacristy Museum is also located in the chapel, where you can check out exhibits of Queen Isabella's library, royal artefacts, and classical paintings.
Location: Catedral de Granada, Calle Gran Vía de Colón, 5, 18001 Granada, Spain
Open: Monday – Saturday from 10am to 6.30pm, Sunday from 3pm to 6pm
Phone: +34 958 222 959
Couples
Families
History
Photo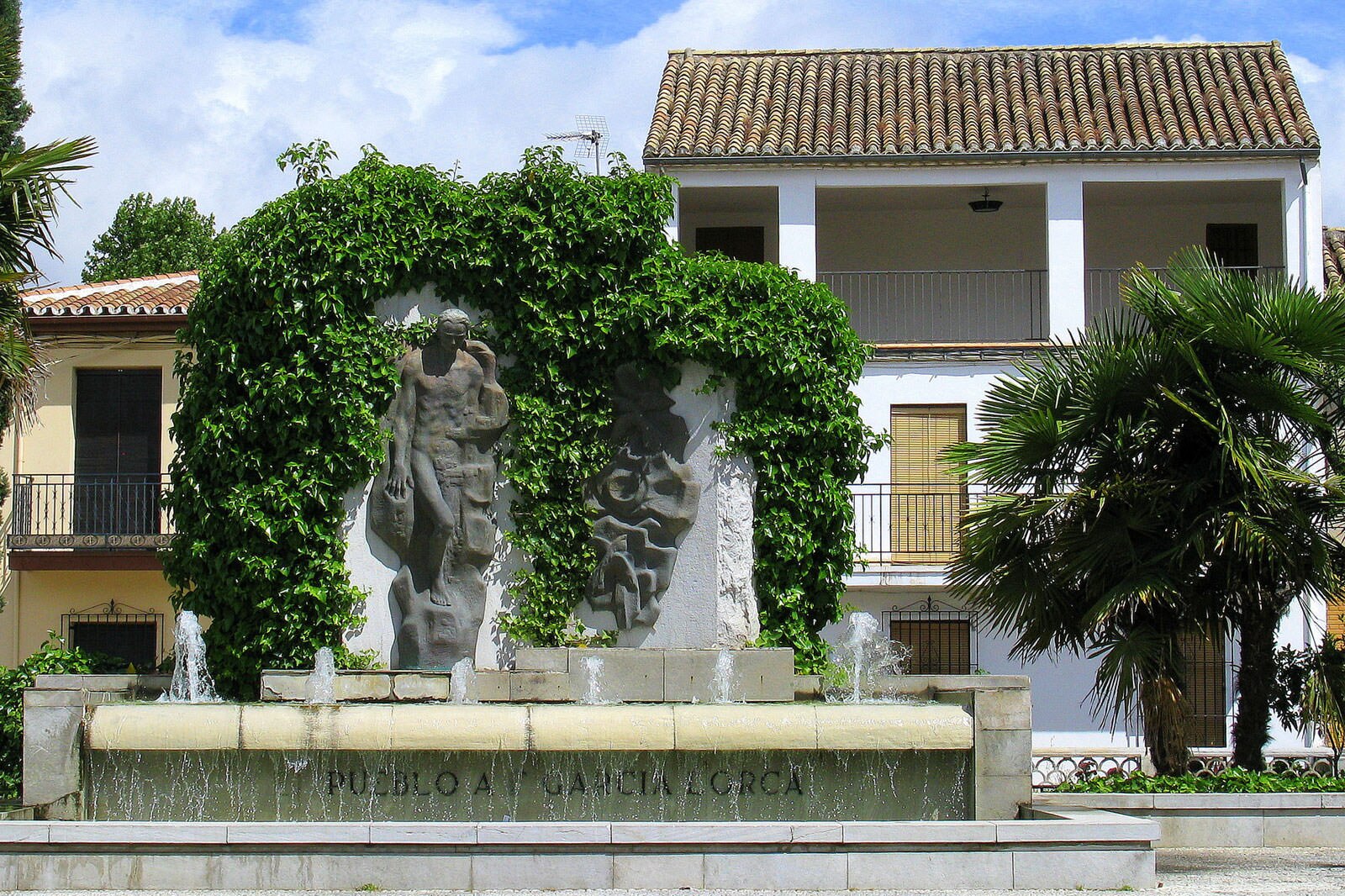 Visit the summer home of Federico García Lorca
Join the guided tour of this 20th-century building
Huerta de San Vicente, located 1.5 km southwest of Plaza del Principe, was the summer residence of renowned poet Federico García Lorca. Today, it's a museum displaying many of his personal belongings, photographs, drawings, manuscripts, and a few paintings by Salvador Dali. You should save some time to stroll through the gardens surrounding the museum. The winding walkways and beautiful flowers are a great place to relax. Admission costs about €3, which includes a 45-minute tour of Huerta de San Vicente.
Location: Casa-Museo Federico García Lorca, Virgen Blanca, 18004 Granada, Spain
Open: 1st June - 15th September: Daily from 9am to 2pm, 16th September - 31st May: Daily from 9.30am to 5pm
Phone: +34 958 258 466
photo by Spencer Means (CC BY-SA 2.0) modified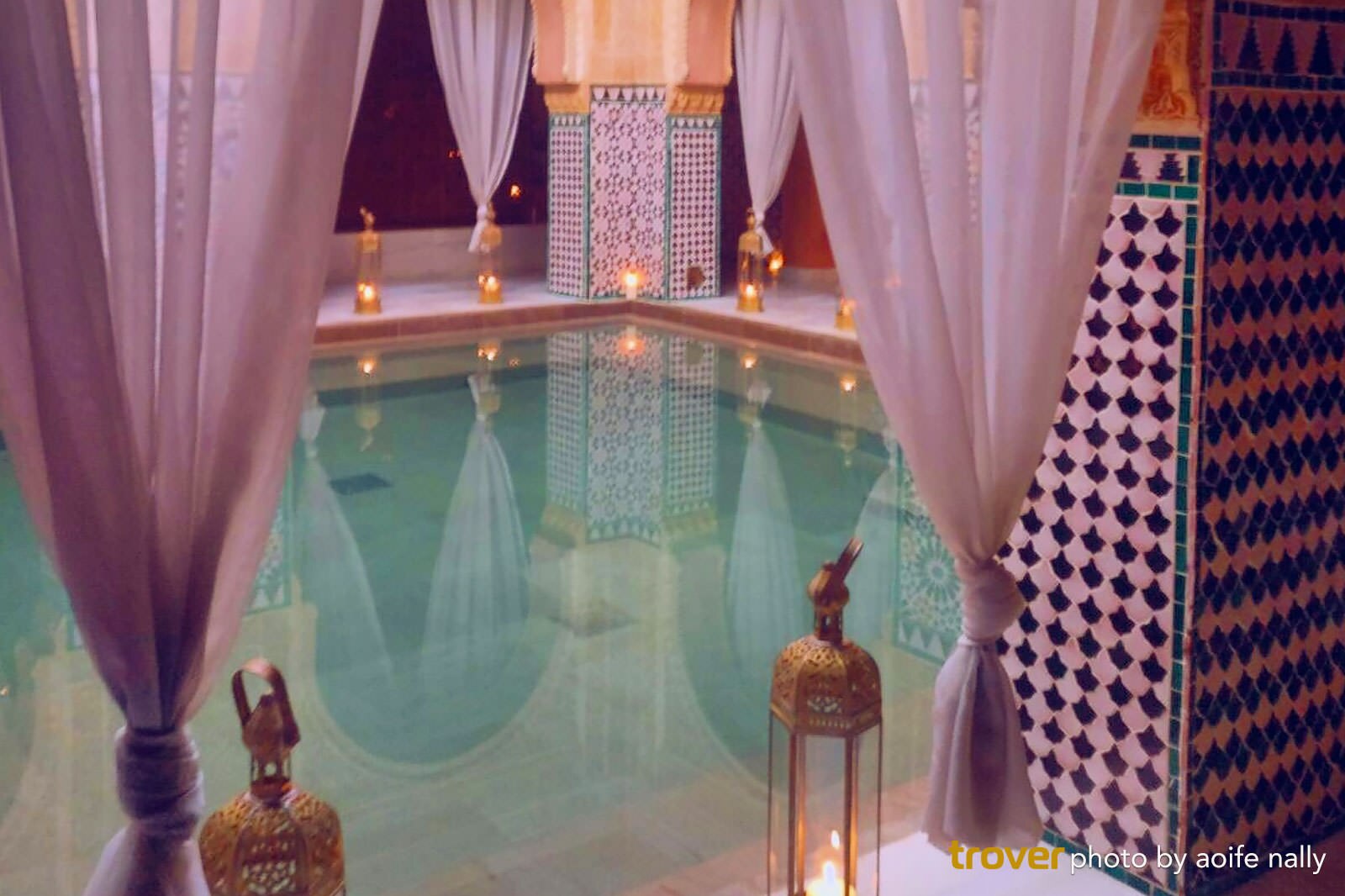 Relax at a Turkish bathhouse
Enjoy a steam bath at Hammam Al Andalus
Hammams are traditional spas where you can relax with a steam bath and massage after a day of sightseeing in Granada. Also known as Turkish bathhouses, treatments typically involve bathing in pools of varying temperatures, followed with a full- body massage using aromatherapy oils. One of the best hammams in the city is Hammam Al Andalus, which is a 10-minute walk from The Alhambra. It's set within a 13th-century Moroccan bathhouse and has 7 bathing pools decked out in Arabic mosaics, arched doorway, and motifs. Book ahead if you're planning a visit on weekends.
Location: Calle Santa Ana, 16, 18009 Granada, Spain
Open: Daily from 9.30am to midnight
Phone: +34 958 229 978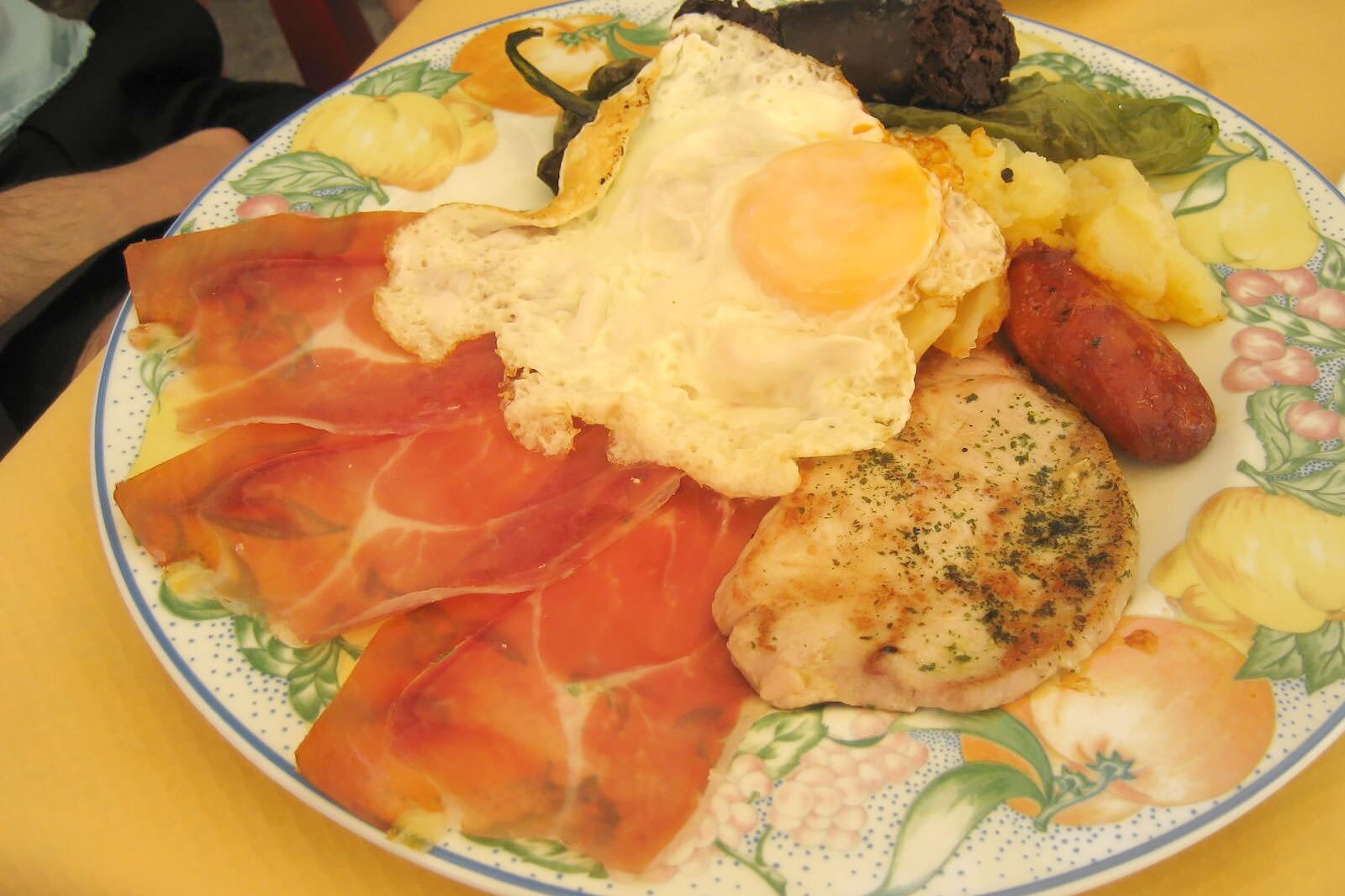 Try the plato alpujarreño
Enjoy this traditional dish at a restaurant in the Moorish quarter
Plato alpujarreño originates from the mountain villages of Las Alpujarras. Similar to a British fry-up, this traditional meal consists of fried potatoes, onions, eggs, ham, sweet green peppers, chorizo, and morcilla (blood sausage). There are plenty of restaurants and bars serving this hearty dish in Granada's Albaicín district. Choose a restaurant that has terrace views of The Alhambra for an iconic Andalusian meal.
Location: Albaicín, Granada, Spain
photo by Boca Dorada (CC BY-SA 2.0) modified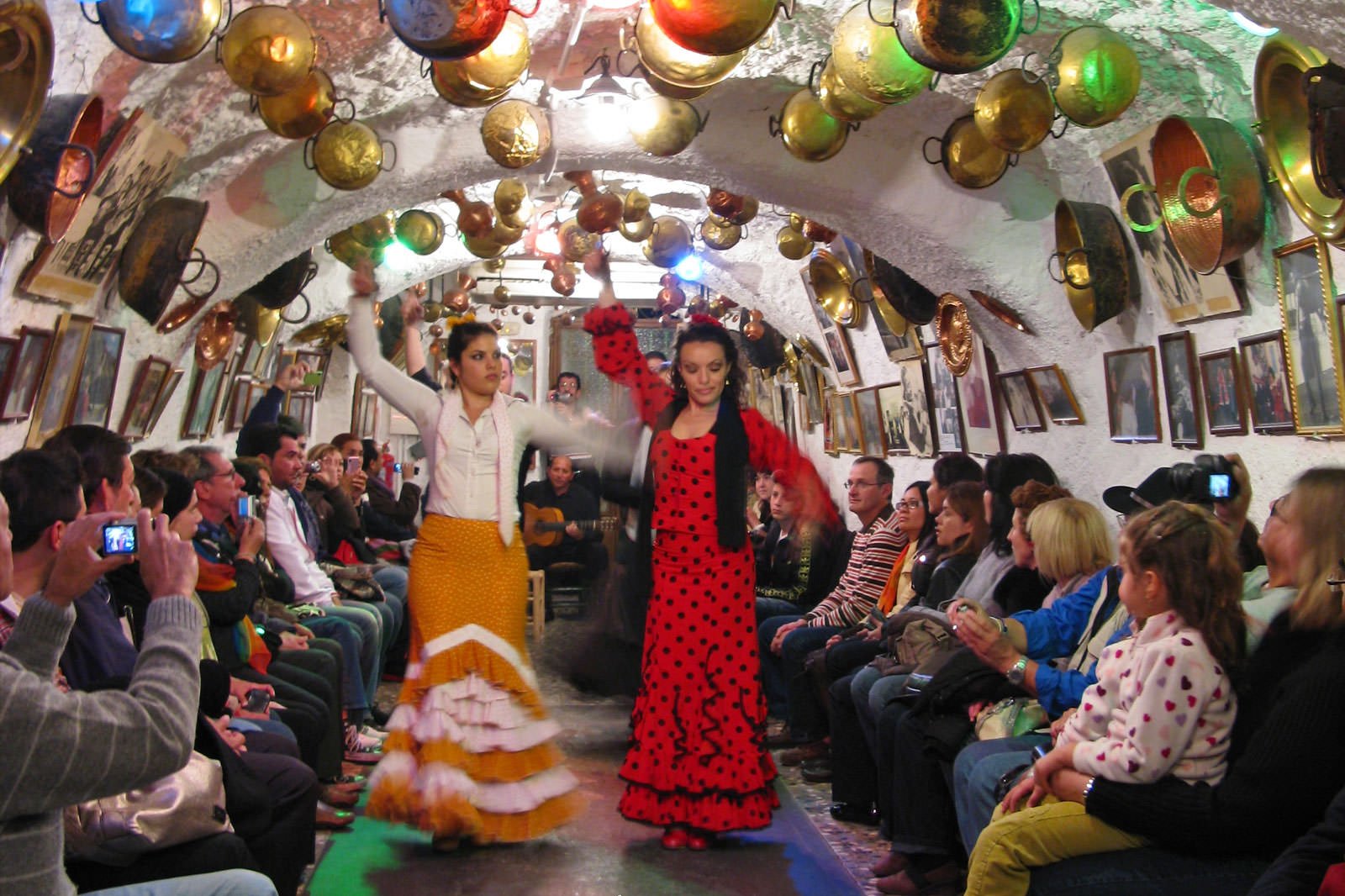 End the day with a flamenco show
Check out flamenco bars along Camino de Sacromonte
Granada, with its thriving gypsy community, is one of the best cities in Spain to watch traditional flamenco dances. Many bars and restaurants in Granada's touristy spots host flamenco shows, but for an authentic experience, many locals recommend visiting the cave tablaos (flamenco bars) within the Sacromonte district. A 2-hour-long show typically costs €25, but expect to pay more for meals and drinks. The neighbourhood also offers plenty of sightseeing spots, thanks to its many cave homes and hillside walkways overlooking The Alhambra, River Darro, and Valparaiso Valley.
Location: Camino del Sacromonte, 18010 Granada, Spain
Open: Daily from 8pm to midnight (hours may vary)
photo by Yair Haklai (CC BY-SA 3.0) modified