10 Things to Do in Toledo in a Day
What is Toledo Most Famous For?
Toledo is the old capital of the Spanish Empire. Naturally, it's rich in historical treasures, and is home to a good variety of majestic landmarks that hark back to Roman and Moorish antiquity. You can find a unique blend of Judaism, Christianity and Islam throughout this city. Gothic cathedrals, medieval stone bridges, and the imposing fortress of Alcázar are a few of the sights not to be missed.
Hop on the dedicated red visitors' train for a quick but fun overview of Toledo. It even includes stops to the Mirador del Valle, a famous viewpoint where you can take in sweeping panoramas over the city, its old buildings and the hills beyond. Don't forget to taste the marzipan, Toledo's favourite confectionary, or settle down for cocktails at a tapas bar. For all your senses, here's a roundup of things to do in Toledo in a day or two.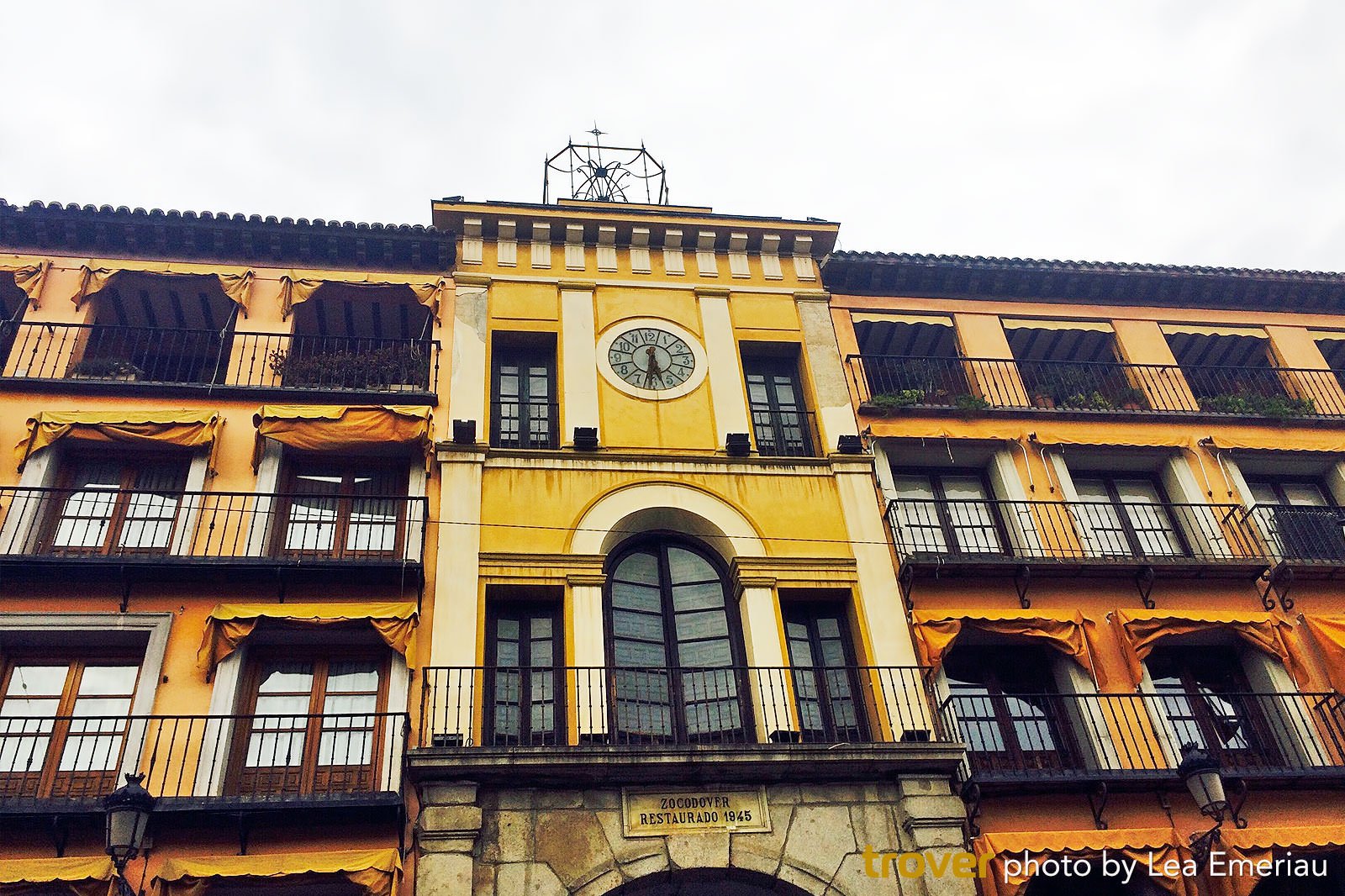 Start the day at Plaza Zocodover
Meeting spot and Toledo's medieval heart
As the historical heart of Toledo, Plaza Zocodover still serves as the main starting point for tours in the city. You can easily figure out how it used to serve as a marketplace during medieval times, with the old buildings and rows of colonnades. The square's centre is shaded by large trees, and the perimeter has ample benches, making it a convenient meeting spot. It's a cool spot for peoplewatching as it's usually bustling with locals and visitors.
Location: Plaza Zocodover, 45001 Toledo, Spain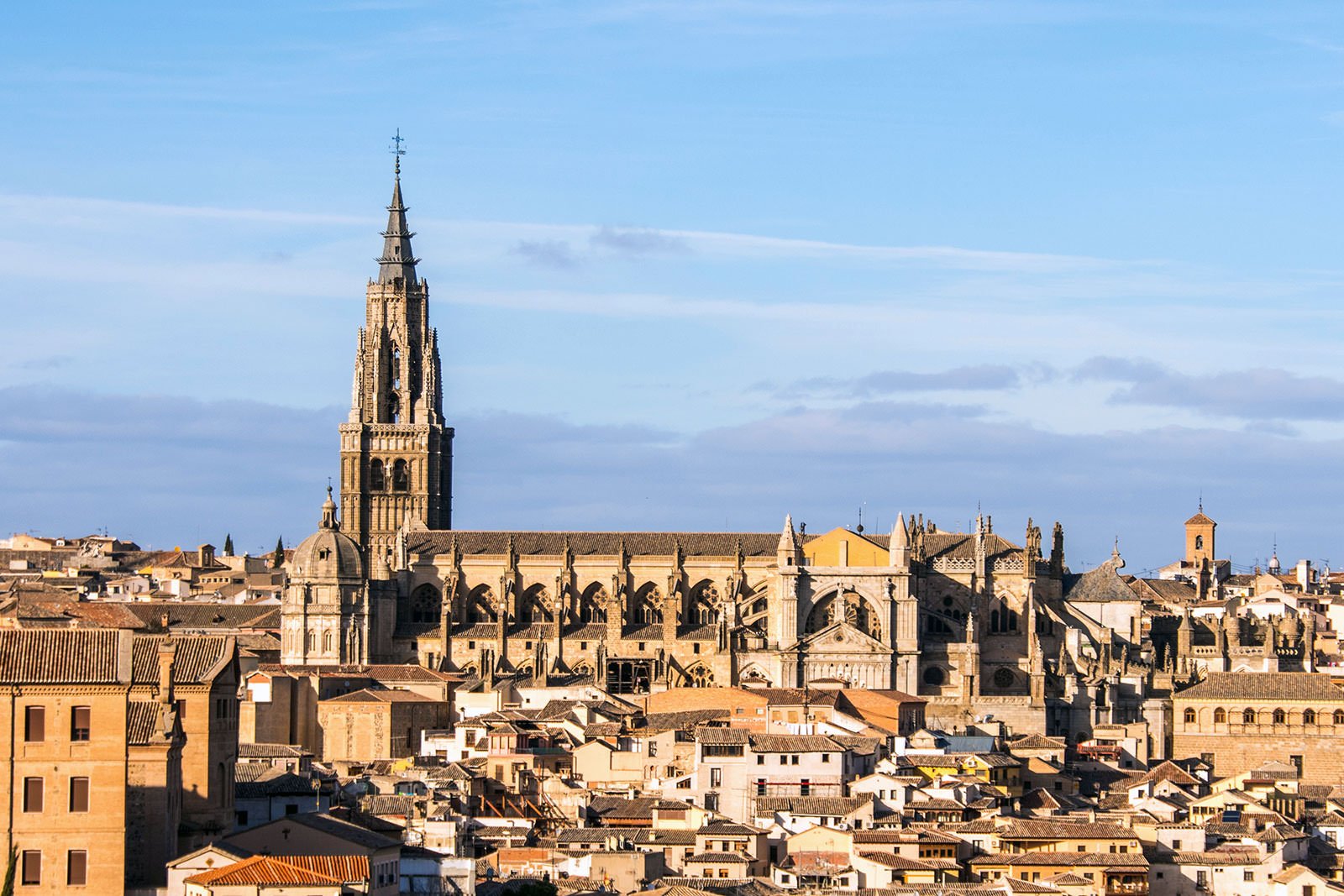 Must-See: Toledo Cathedral
A 13th-century Gothic masterpiece
The Primate Cathedral of Saint Mary of Toledo – known simply as Toledo Cathedral – is considered one of Spain's most important cathedrals. This 13th-century Gothic landmark was built over the foundations of a former church, which was used as a mosque but which was eventually torn down. You can observe some characteristic Moorish Mudéjar styles incorporated into its cloisters and gallery. Admission is from €10, which usually includes an audio guide that can help you learn more about the details of the cathedral and exhibits. It also entitles you to a free visit to the Collegio de Infantes, a nearby museum that houses beautiful tapestries.
Location: Calle Cardenal Cisneros, 1, 45002 Toledo, Spain
Open: Monday – Saturday from 10am to 6.30pm, Sundays from 2pm to 6.30pm
Phone: +34 925 222 241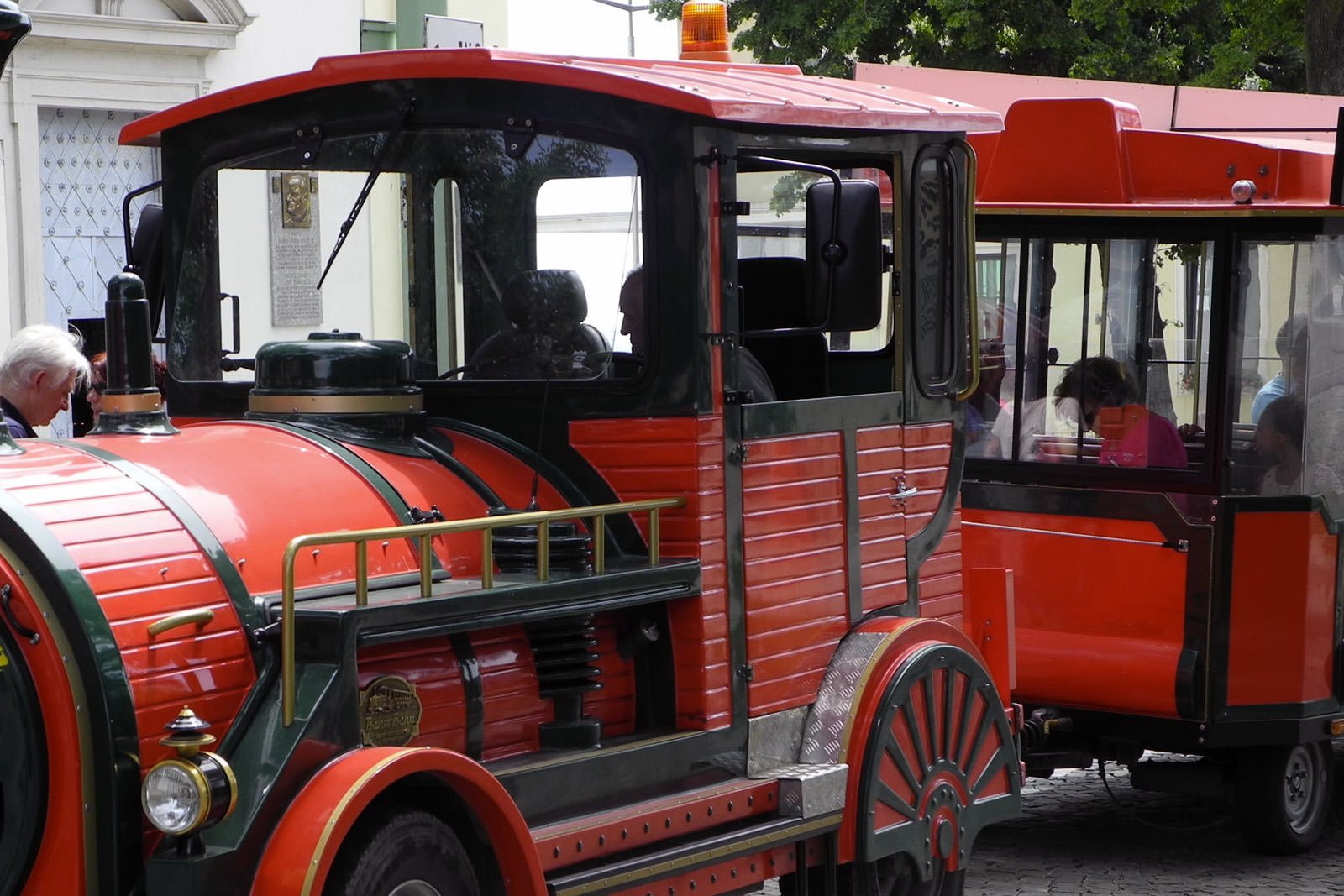 Hop on the Toledo Train Vision
For a fun sightseeing tour around town
Head down to the northern side of Plaza Zocodover and spot the red train that's usually parked nearby. The Toledo Train Vision Zocotren takes you on an audio-guided sightseeing tour of downtown Toledo for around €6.50 per person. It's a cool option for a fun and quick overview of the city. It's not a real locomotive though, but a modified truck that looks like a train, with 2 enclosed passenger wagons. Be sure to crank up the volume on your headset as the ride over some cobblestoned paths can range between bumpy to loud.
Location: Plaza Zocodover, 15, 45001 Toledo, Spain
Open: Sunday – Thursday from 10am to 6.30pm, Friday – Saturday from 10am to 8pm
Phone: +34 625 301 890
Must-See: Alcázar Fortress
Toledo's old fortress, now a military museum
Looming over Toledo on its highest hill, this fortified 16th-century palace is one of Toledo's most impressive landmarks. The Moorish stone fortress now houses the Museo del Ejercito (Military Museum) with various exhibits that showcase the Spanish army's rich history. Alcázar Fortress is quite huge and there's much to see inside. Check out the medieval and Roman ruins in some parts of the castle, as well as some rooms from the city's historical siege with intact bullet holes in its walls. Admission is from €5 per person, but it's free on Sundays.
Location: Calle de la Union, 45001 Toledo, Spain
Open: Tuesday–Sunday from 10am to 5pm (closed on Mondays)
Phone: +34 925 238 800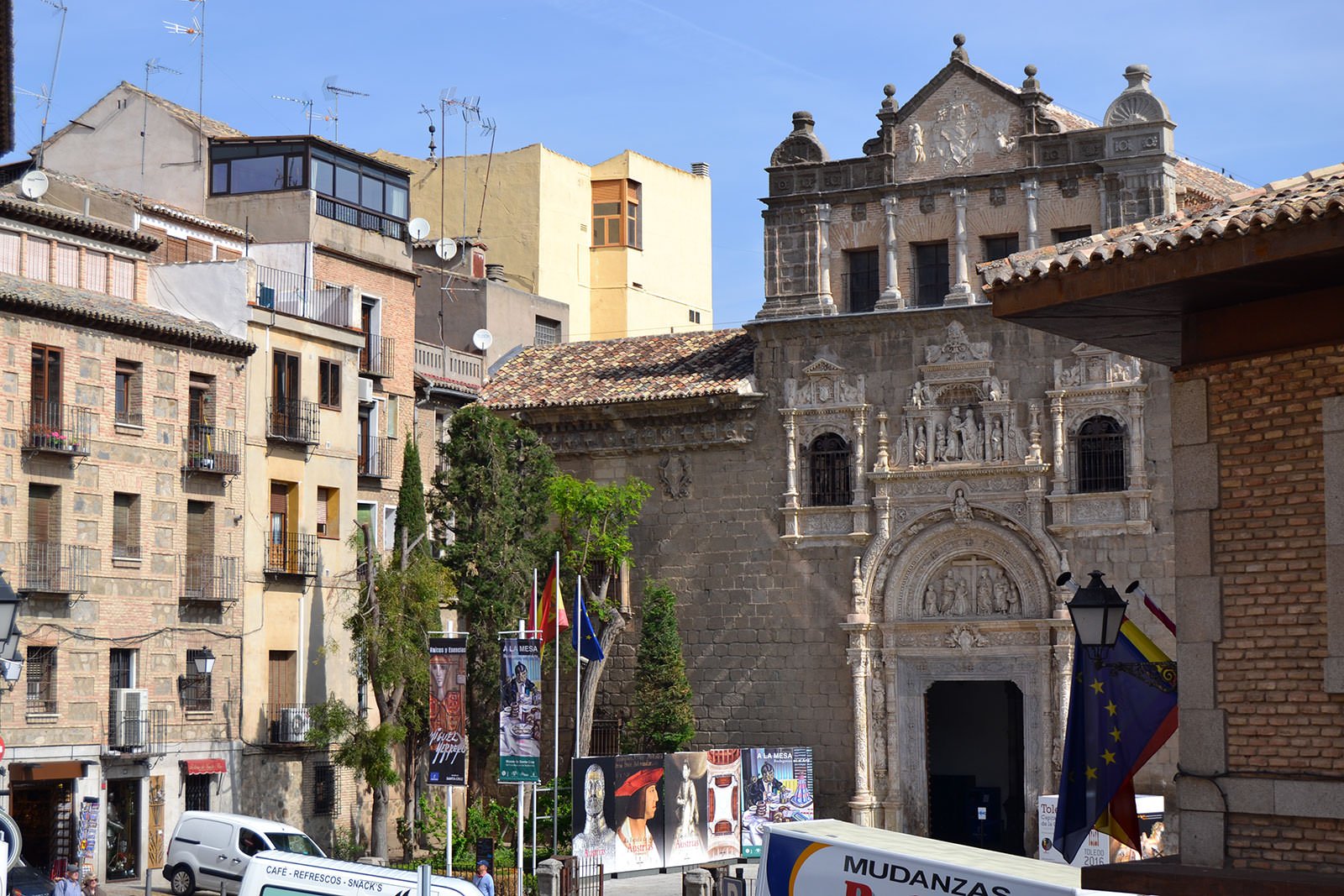 Admire art at Museum of Santa Cruz
A former hospital, now brimming with art
You can find this majestic 16th-century building right behind Plaza Zocodover. Museo de Santa Cruz (The Museum of Santa Cruz) was a former hospital. Before entering (tickets are around €4 per person), you can stop and take in the beautiful façade, which offers a splendid example of Spanish Plateresque styling, with high windows and floral motifs on its ornamental walls. Inside, the collection is not very extensive, however the Roman period and Visigothic artefacts, as well as masterpieces by renowned Spanish architect and painter El Greco, are worth checking out.
Location: Miguel de Cervantes, 3, 45001 Toledo, Spain
Open: Monday – Saturday from 9.30am to 6.30pm, Sundays from 10am to 2pm
Phone: +34 925 221 402
photo by Emilio (CC BY-SA 2.0) modified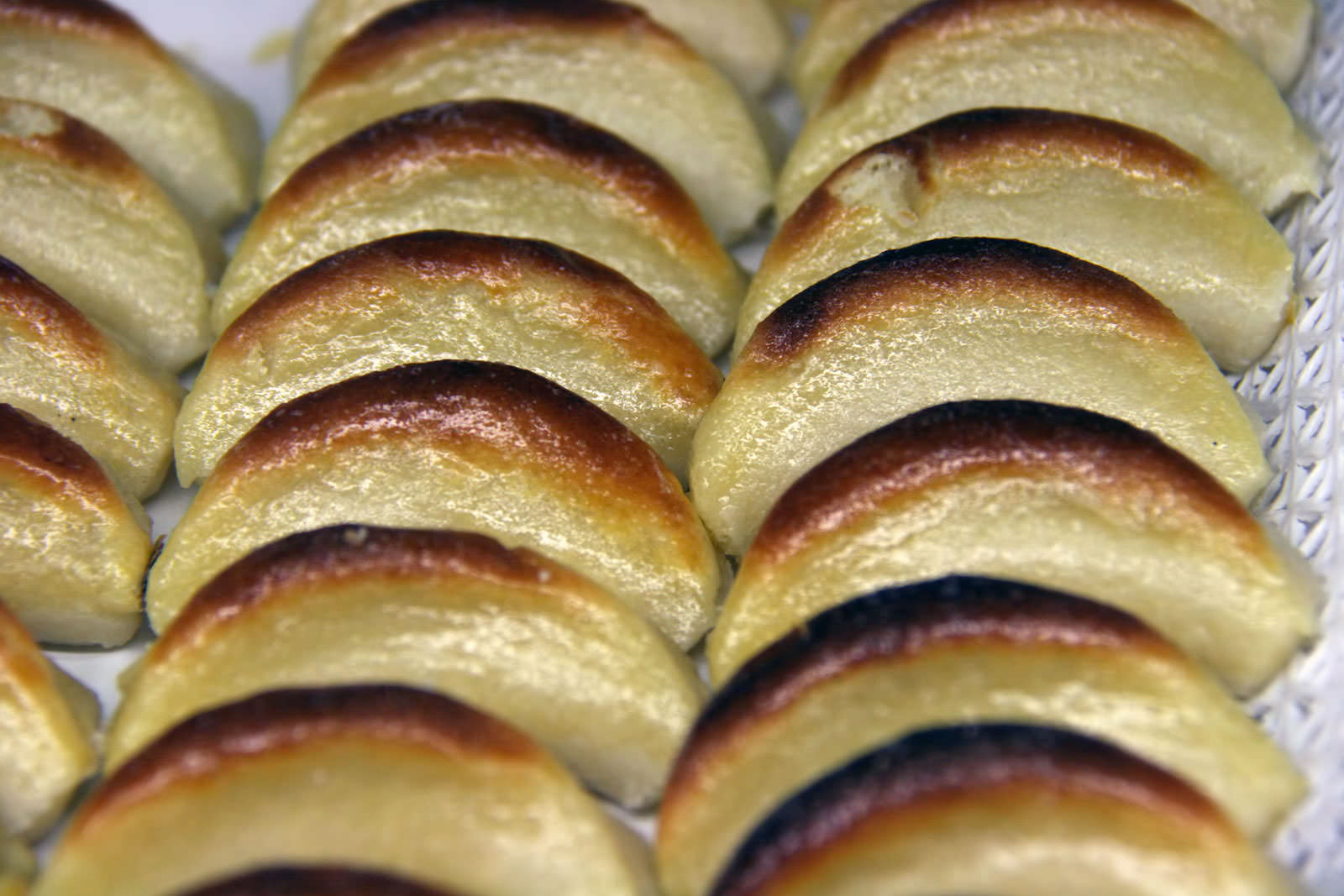 Eat mazapán
The sweet treat of Toledo
Consider a trip to Toledo incomplete without trying out this confectionary. Spanish marzipan, mazapán in the local tongue, typically uses almonds and no artificial flavours or preservatives. You'll find an endless number of pastry shops offering their signature marzipan, especially along the Calle de Santa Fe and around Plaza Zocodover. There's Pastelería Santo Tomé right across the plaza, and some of their offerings are intricately made and artfully packaged. Prices are from €1. Another shop to check out is Jacinta and Maria Chocolates on Santa Fe. You can ask for tasting samples before buying.
Location: Plaza Zocodover, 7, 45001 Toledo, Spain
Open: Daily from 9am to 10pm
Phone: +34 925 221 168
photo by Tamorlan (CC BY-SA 3.0) modified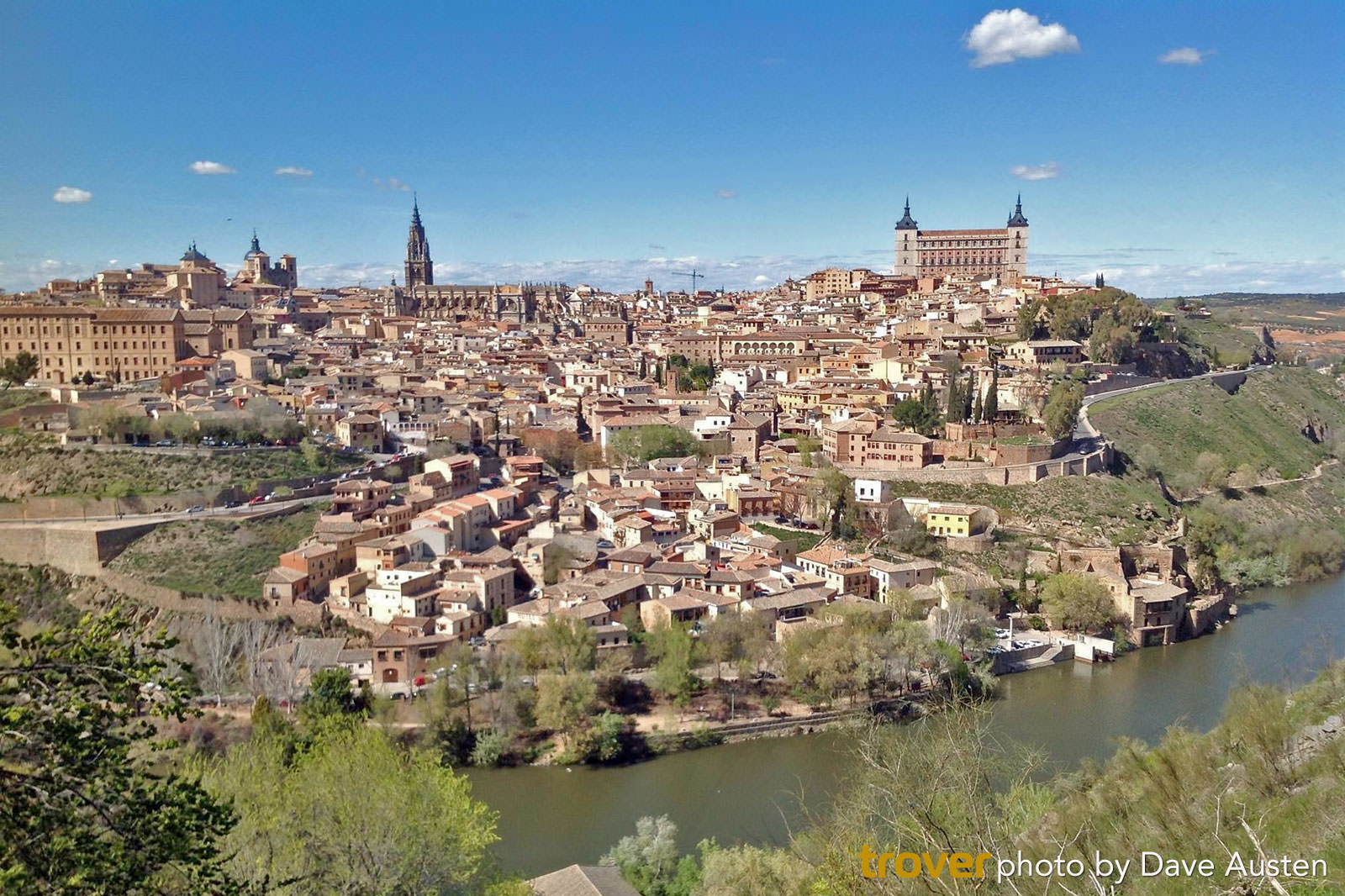 Take in the panorama from Mirador del Valle
The best vantagepoint over Toledo
Prepare your camera for the most scenic overview of Toledo. Mirador del Valle offers sweeping views at any time of the day, and it can also be magical during sunsets. To get here from downtown, you can take a taxi or hop on the Toledo Train Vision from Plaza Zocodover, which does a roundtrip to the viewpoint and back. The cityscape of Toledo features high-rise medieval landmarks, and you can also count the hills from here. There are plenty of dining spots and a market along the way. For a different angle of Toledo, you can also try the medieval bridge of Puente de San Martin.
Location: Ctra. Circunvalación, 45004 Toledo, Spain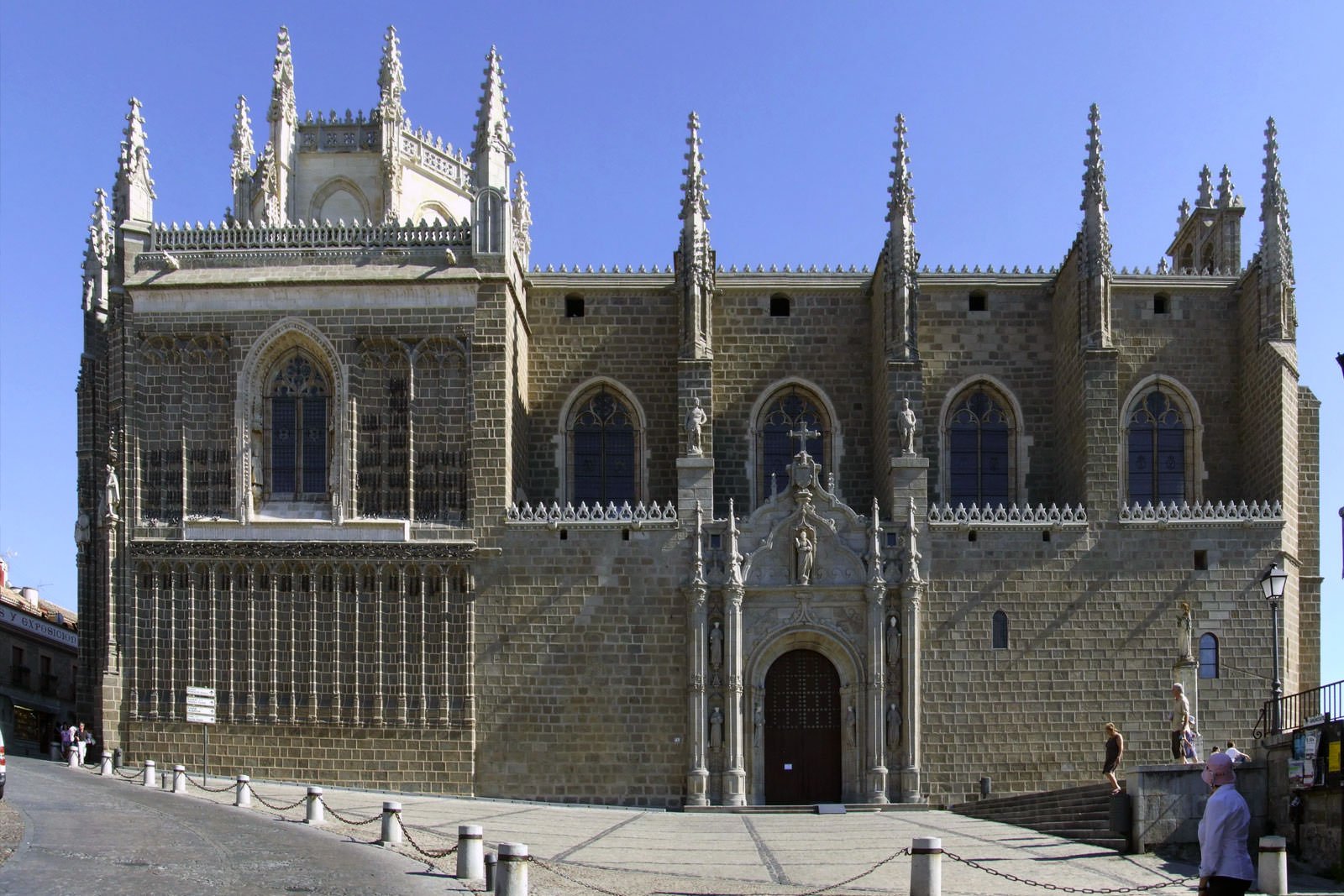 Must-See: San Juan de los Reyes Monastery
A grand Isabelline Gothic landmark
The 15th-century Gothic-Flemish Monastery of San Juan de los Reyes is one of the best examples of the syncretistic Isabelline Gothic architecture style, which features a combination of Romanesque and Iberian elements, with heavily ornate walls and pointed spires. Inside, you'll find 2 galleries. One features passageway under high windows, and the other has a vivid Mudéjar ceiling that harks back to its Moorish past. Check out the convent's lush inner courtyard filled with rose bushes and orange trees. Tickets are around €2.50 per person.
Location: Calle de los Reyes Católicos, 17, 45002 Toledo, Spain
Open: Daily from 10am to 6pm
Phone: +34 925 223 802
photo by Querubin Saldaña Sanchez (CC BY-SA 3.0) modified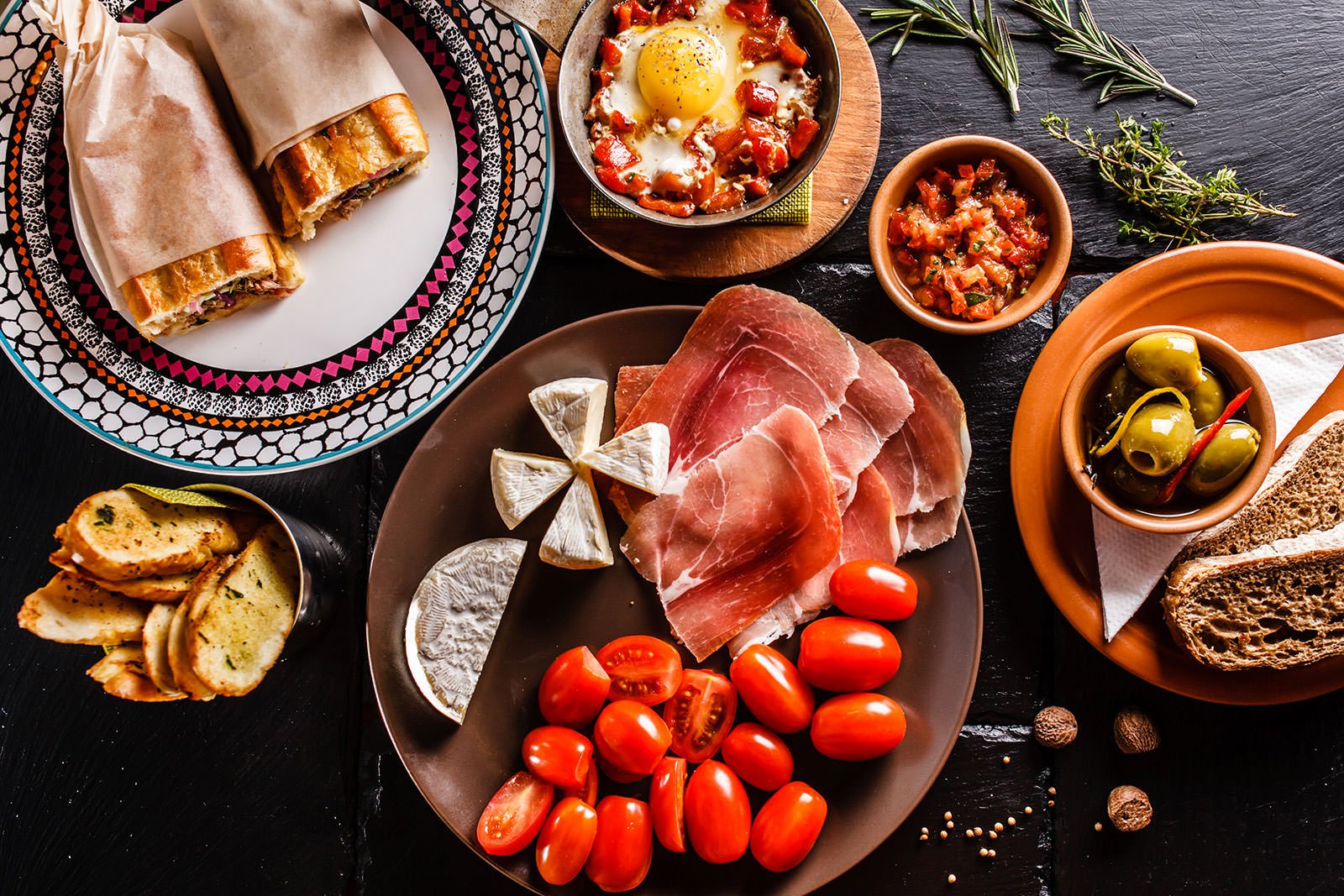 Enjoy cocktails and tapas at El Trébol
Spanish delights in the heart of Toledo
Toledo has a great collection of bars where you can chill while enjoying cocktails and Spanish tapas. Cerveceria El Trebol for instance, is a lovely spot that's right off the northern side of Plaza Zocodover, and has long been a favourite evening spot for light dinners. There's seating over 2 floors. It can get quite packed, especially on its top floor where tables are closely set up. However, it's great if a warm and friendly Spanish dining atmosphere is what you're looking for. Tasty tapas calientes (hot tapas) selections include the traditional Toledo carcamusa stew with pork and seasonal vegetables.
Location: Calle de Santa Fe, 1, 45001 Toledo, Spain
Open: Monday–Friday from 9am to 12am, Saturday–Sunday from 11am to 1am
Phone: +34 925 281 297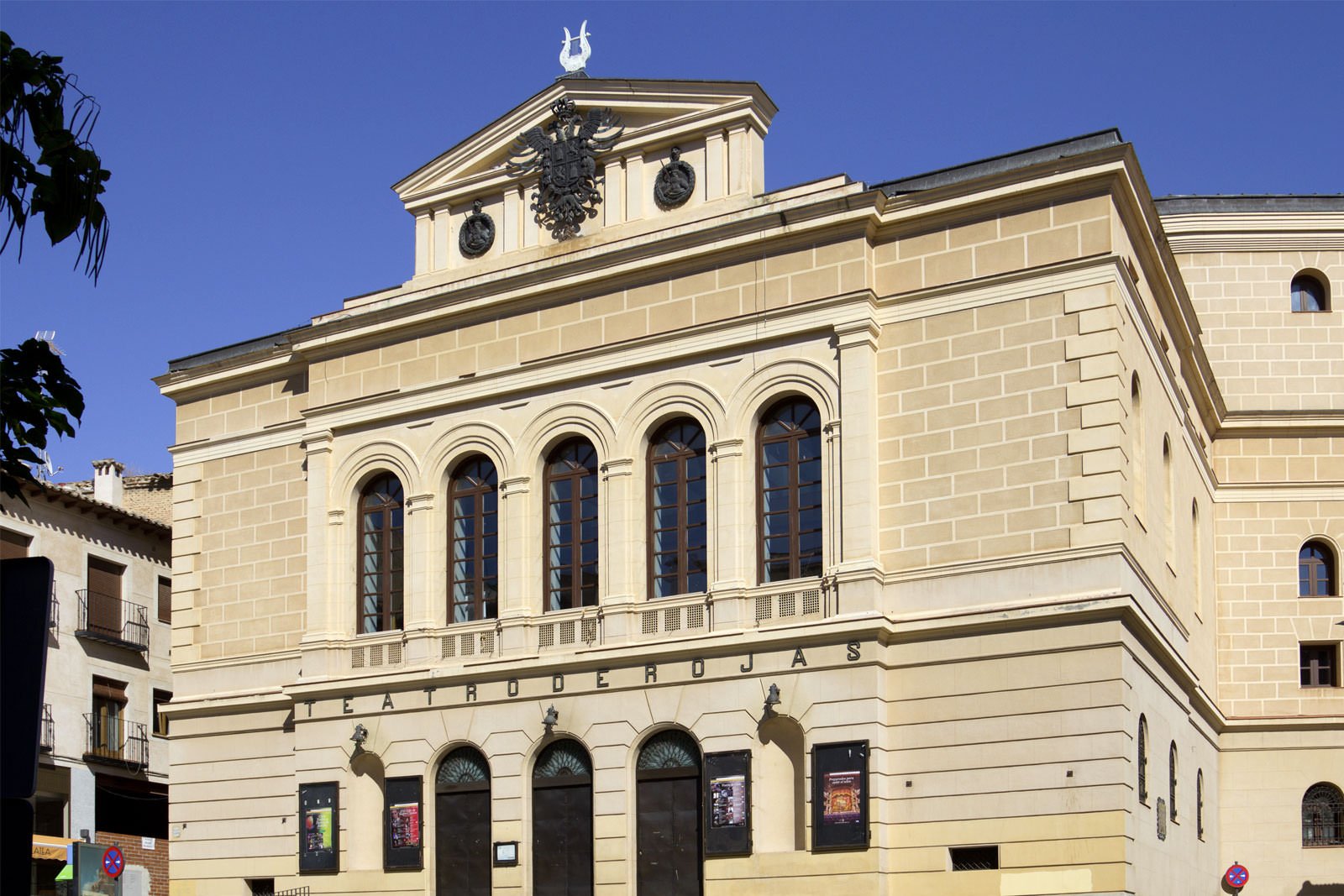 End the day watching a show at Teatro de Rojas
Toledo's main performing arts theatre
For musical concerts, dance performances, movie screenings, and even magic shows in Toledo, Teatro de Rojas is the place to go. This theatre on Plaza Mayor has a yearly schedule, which is usually crammed for the summer months (June – September). One to look out for is its September classical theatre circuit, with guest theatre companies such as the Teatro del Temple. It also plays host to Toledo's magic festival, with Spanish and international guest magicians presenting their best illusions on stage.
Location: Plaza Mayor, 45001 Toledo, Spain
Open: Most shows start at 8pm
Phone: +34 925 215 708
photo by Carlos Delgado (CC BY-SA 3.0) modified