Ala Moana Center, or just plain 'Ala Moana' to those in the know, is Hawaii's premier retail destination. Spanning 4 stories and over 2 million sq ft, it ranks high among the world's biggest open-air malls. You'll find over 340 retail outlets here, from speciality boutiques to big-name department stores. And once you've worked up an appetite, some 70 eateries serve up a variety of tasty cuisine from Hawaii and around the globe.
The Ala Moana Center was inaugurated way back in 1959 and was the largest shopping mall in the United States at the time. Although it's since been dethroned, Ala Moana remains the biggest mall in Hawaii and a must-visit attraction for any shopaholic in the Aloha State. We'll cover the essential details so you can make the most of your next trip to this sprawling shopping mecca in central Honolulu.
Ala Moana Center - one of the highlights of 10 Best Things to Do in Oahu When it Rains and 10 Best Places to Go Shopping in Honolulu (Read all about Honolulu here)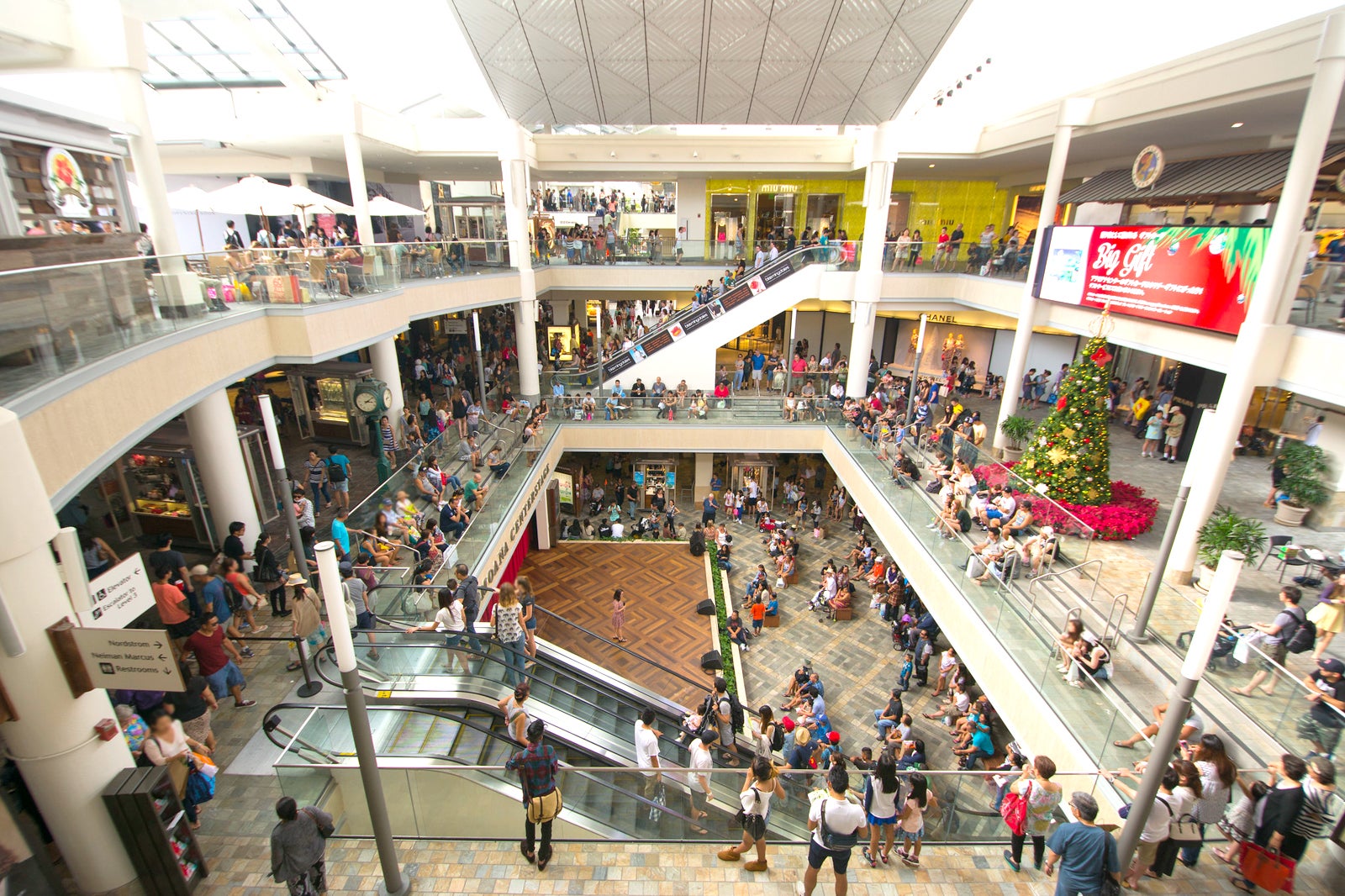 What are the highlights and features of Ala Moana Center?
Even if you're not planning to shop, it's worth paying Ala Moana a visit for its intriguing design and its lively performance stage.
Several large-scale renovation projects have seen the centre expand over the years, the most recent being the enormous Ewa Wing in 2015. The current complex features Hawaiian architectural principles, characterised by symbolism representing the archipelago's natural beauty. You'll also see oriental influences peppered throughout, including Pacific Rim motifs and tranquil koi ponds – a homage to Hawaii's prevalent Asian population.
While you're wandering between boutiques, be sure to stop by the Ala Moana Centerstage to catch a live act. Hula dancers, the Royal Hawaiian Band (the oldest municipal ensemble in the US), and travelling school groups regularly perform on stage. It's the state's busiest open-air amphitheatre. If you're lucky, you may even stumble upon the filming of the hit local TV show Hawaii Stars.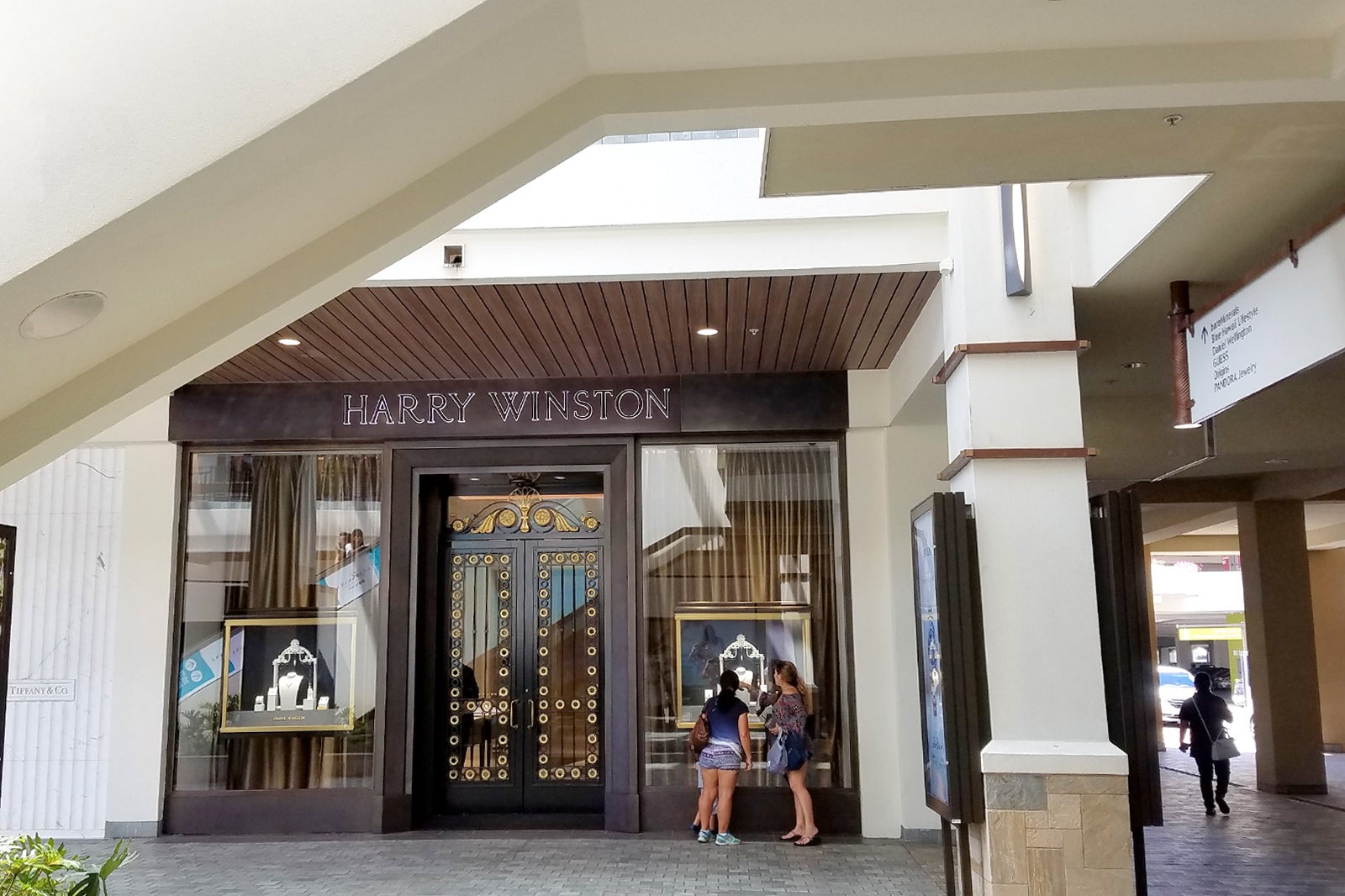 What to shop and eat at Ala Moana Center?
Of course, most travellers visit Ala Moana to indulge in a quick retail fix – and there's no shortage of tempting outlets to choose from.
Big-name department stores like Bloomingdale's, Neiman Marcus, Macy's, and Nordstrom sell pretty much everything under the sun. If you fancy a splurge, you'll find upmarket designer stores like Versace, Chanel, Ralph Lauren, and Armani, to name a few. Loads of local boutiques sell handcrafted Polynesian knick-knacks so the tourists can bring home a souvenir.
All that retail therapy is bound to see you work up an appetite, and Ala Moana has a restaurant to placate a wide range of tastes. At last count, 90 eateries we're whipping up tantalising meals for the famished throngs, with cuisine ranging from fine dining to fast food.
If it's hot out, now would be a good time to sample some shaved ice, a refreshing Hawaiian delicacy similar to a snow cone. Better yet, live music and frothy pints draw punters to the rooftop Mai Tai Bar, a heaving local institution.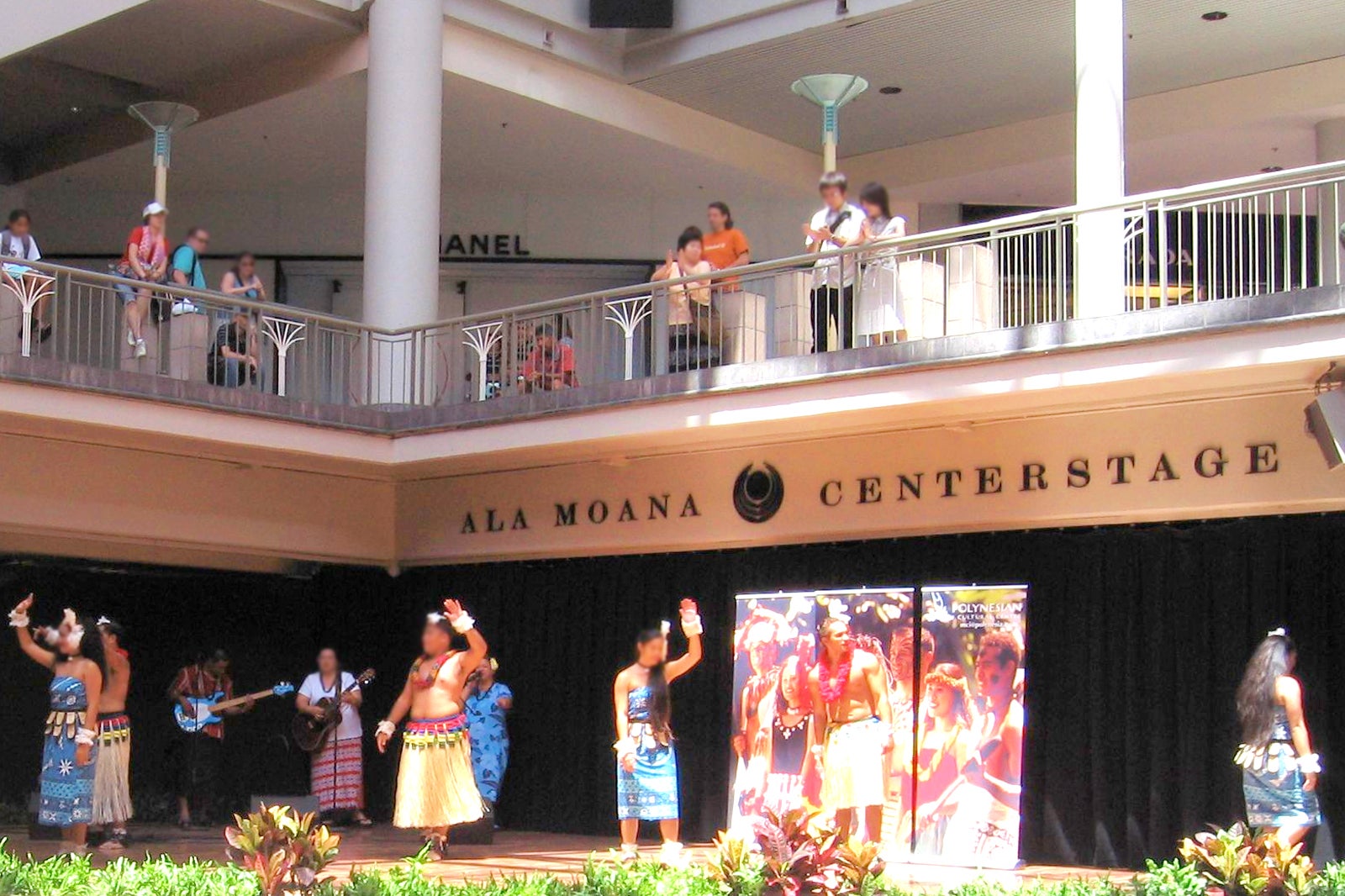 Good to know about Ala Moana Center
The Ala Moana Center is a quick 6-minute taxi ride from Waikiki Beach, and many big hotels are within walking distance. If you're on a budget, TheBus (Route 42) will drop you right out front, or hop on the charming Pink Line Trolley instead. Free parking is available across various multi-story car parks, and there's always enough room to snag a space.
Avid shopaholics could spend all day wading through Ala Moana Center's countless stores. If you want a quick look, allow at least 30 minutes to cover sprawling space. Although it's an open-air mall, most Ala Moana stores are undercover, so you can shop to your heart's content even when it rains. Indeed, the shopping mall is one of the most popular things to do in Honolulu on a rainy day.
Opposite the mall lies the leafy Ala Moana Park, a gorgeous oceanfront expanse complete with sports facilities and pristine beaches.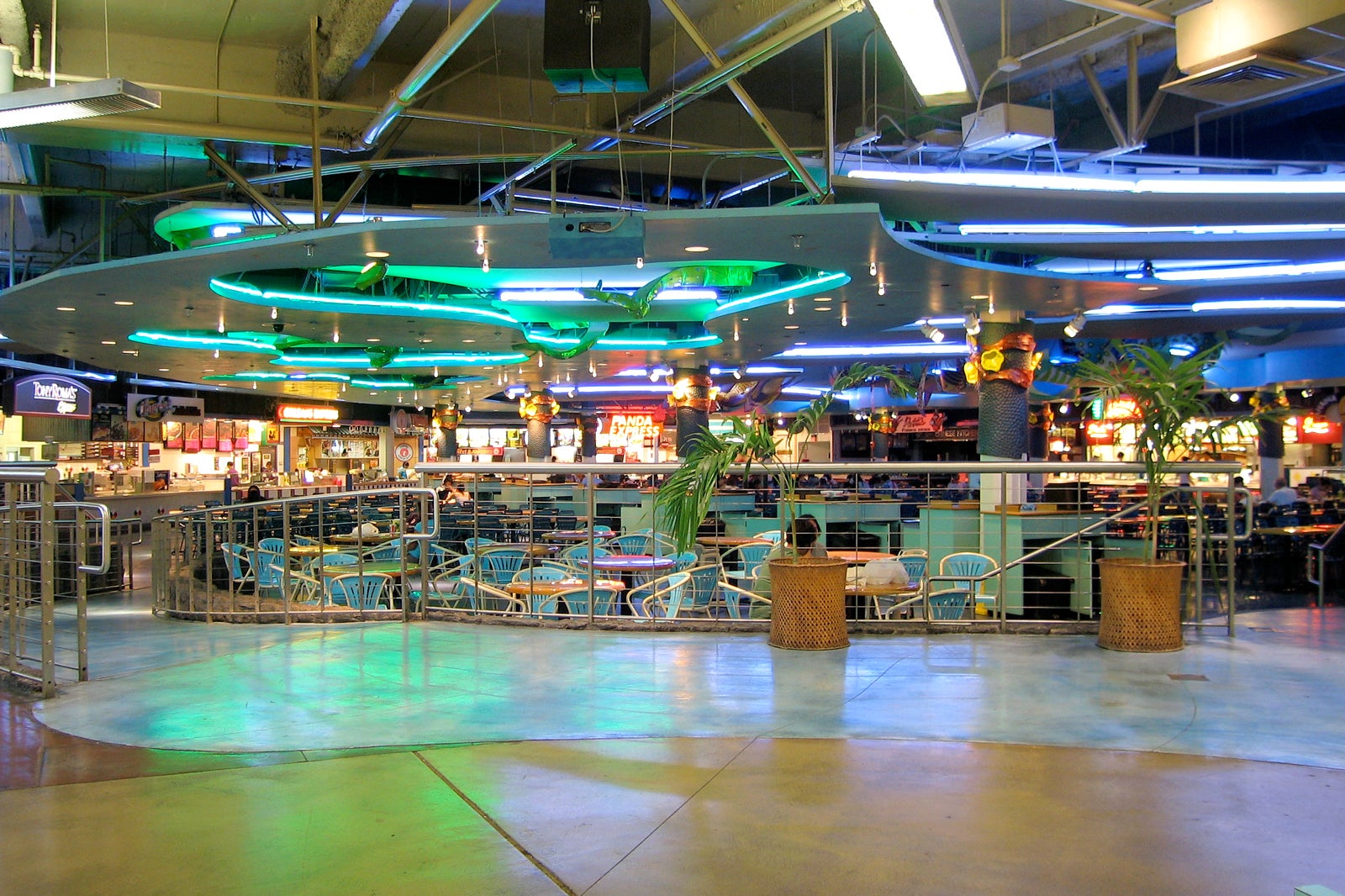 Ala Moana Center
Location: 1450 Ala Moana Blvd, Honolulu, HI 96814, USA
Open: Monday–Thursday from 11 am to 7 pm, Friday–Saturday from 11 am to 8 pm, Sunday from noon to 6 pm
Phone: +1 808-955-9517
Back to top