Alamo Square Park is a tranquil residential park with vibrant green, grassy fields nestled by the iconic Painted Ladies set of houses. Within this park, you'll find several walking paths along with towering trees that can offer some much-needed shade on those sunny days.
Anyone looking for a place to relax will find everything they need at this park. It's common for people to simply venture out onto the grass and sit down to enjoy the day. Most people spend about an hour or 2 here, but you can spend even longer if you like.
Alamo Square Park in San Francisco - one of the highlights of 8 Best Viewpoints in San Francisco and 10 Movie Locations in San Francisco (Read all about San Francisco here)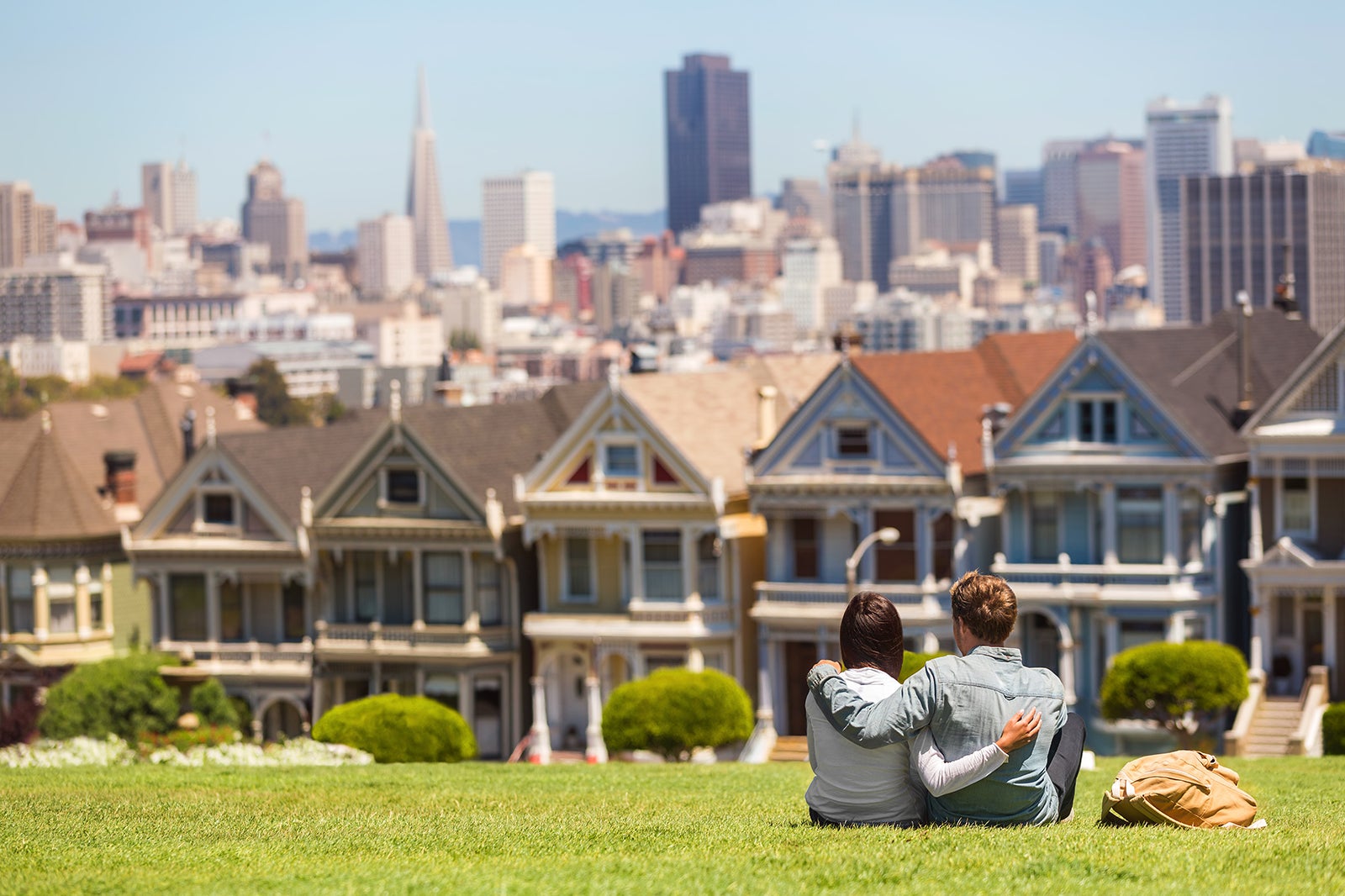 Alamo Square Park highlights
One of the most iconic aspects of this park is the row of Painted Ladies, which is a set of Victorian mansions from the 19th century. They earned their name decades after they were built when they were repainted to highlight their unique design elements. They're most commonly recognised as the terrace houses depicted in the backdrop of the old sitcom "Full House."
Additionally, you'll find everything you need in the park for a relaxing day out. The park has a playground for the kids and several benches and picnic tables. The lighting is quite generous, so don't worry if you find yourself staying after dark.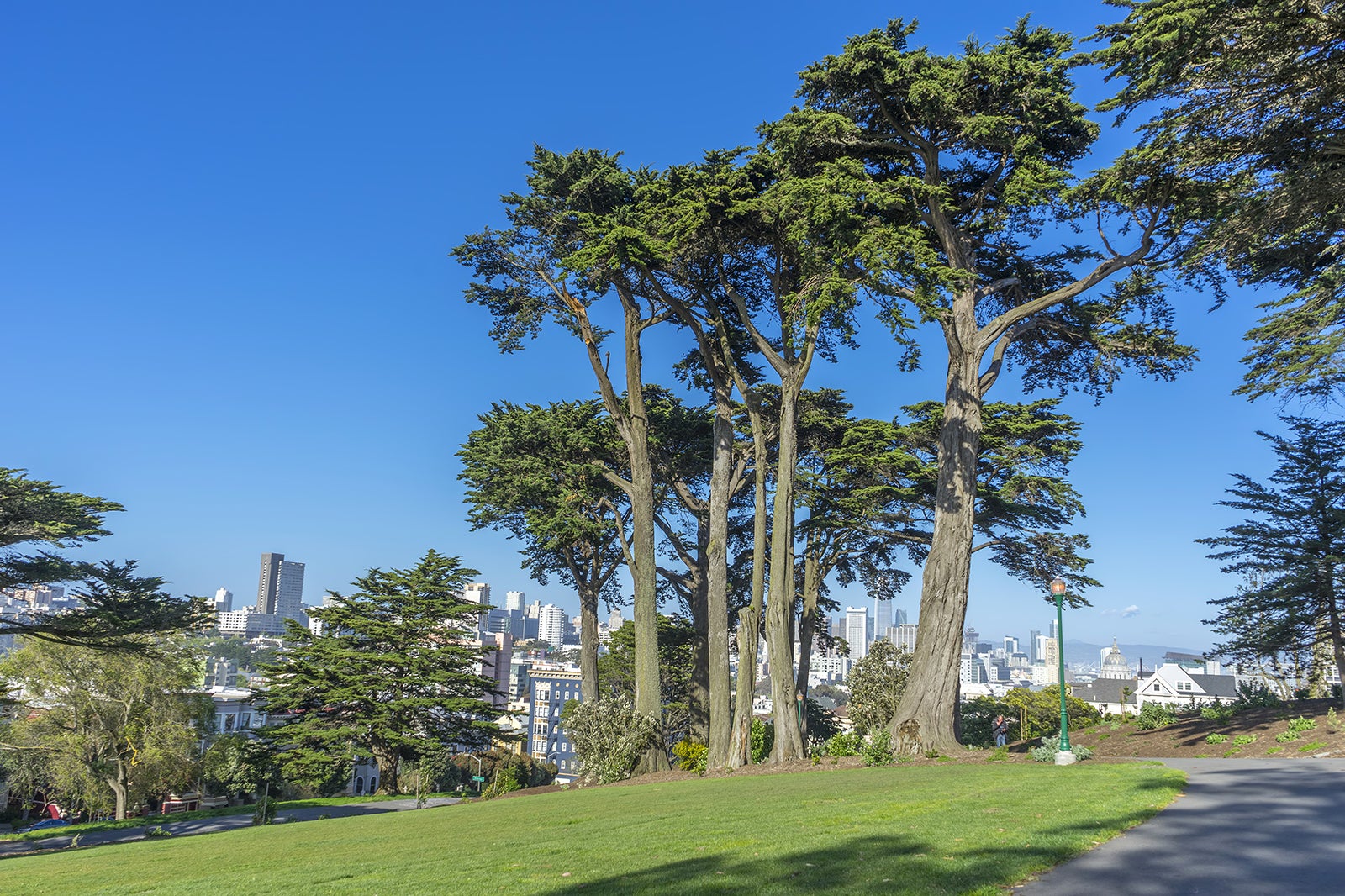 Good to know when visiting Alamo Square Park
The first thing you need to know when visiting this park is that it's part of a residential area. Because of this, it's important to be respectful to the residents and not disrupt their peace or privacy.
Additionally, visiting Alamo Square Park will put you close to quite a few other attractions in town. You'll find the Palace of Fine Arts just 2 miles or so to the north, along with the Presidio Golf Course. You can also visit the massive Golden Gate Park, which is about a mile to the west.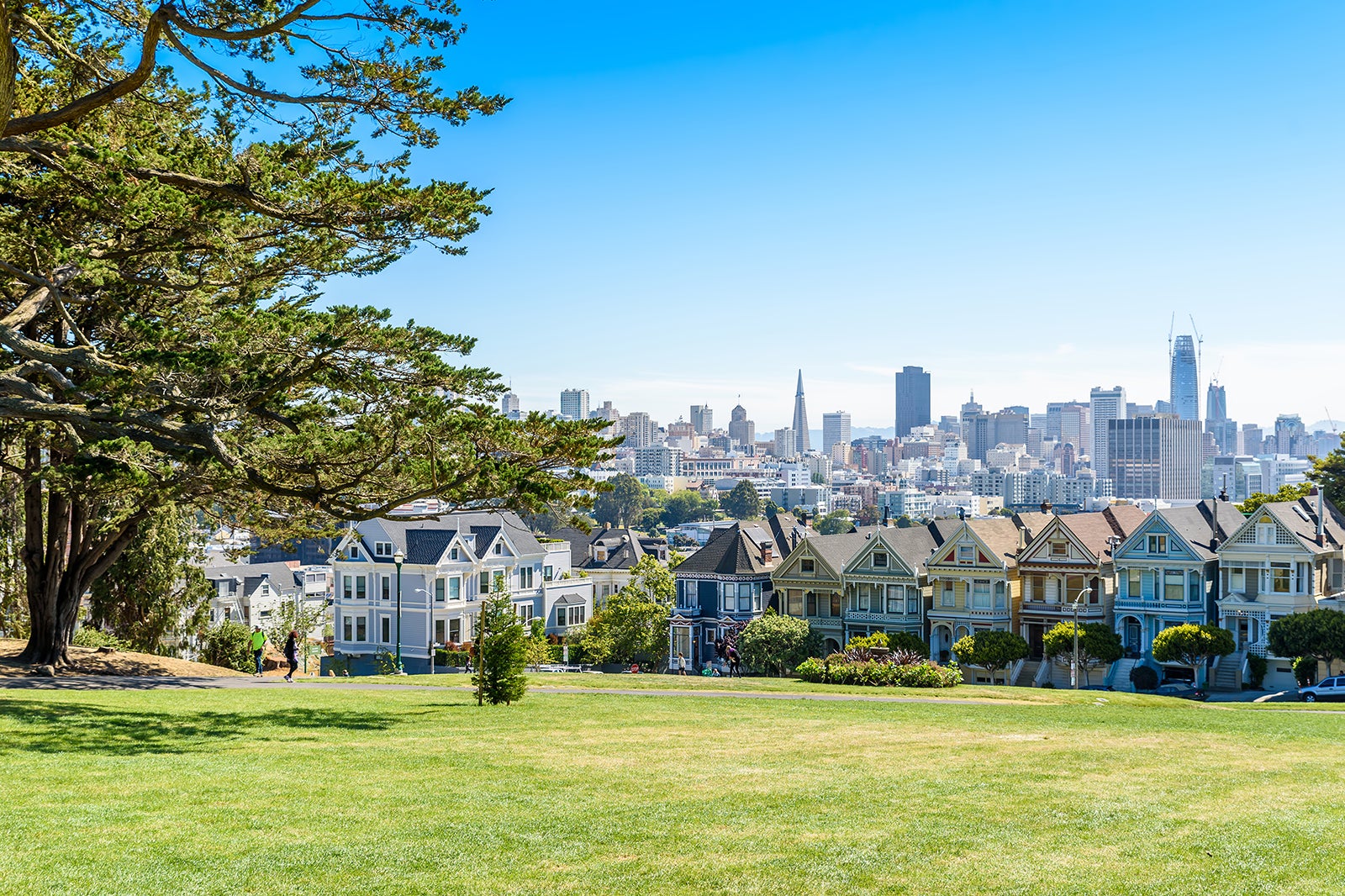 Alamo Square Park in San Francisco
Location: Steiner St & Hayes Street, San Francisco, CA 94117, USA
Open: Daily from 5 am to midnight
Phone: +1 415-218-0259
Why book with Hotels.com?