Balboa Park is a huge outdoor destination and cultural centre in the middle of San Diego. Located just north of the city's Downtown area, the 1,200-acre complex is one of the most iconic urban parks in the US. It has a long history, having been declared a reserve in 1868. It also contains a couple of significant Exposition buildings that are listed on the National Register of Historic Places.
The huge landscape is home to 17 museums, several theatres, and the world-famous San Diego Zoo. Among all the buildings are plenty of open spaces, walking paths and beautiful gardens, where you can escape the hustle of downtown San Diego. Being home to some of the city's main attractions, Balboa Park is widely considered a must-visit for locals and visitors alike.
Balboa Park in San Diego - one of the highlights of 10 Things to Do With Your Family in San Diego and 9 Best Things to Do in San Diego (Read all about San Diego here)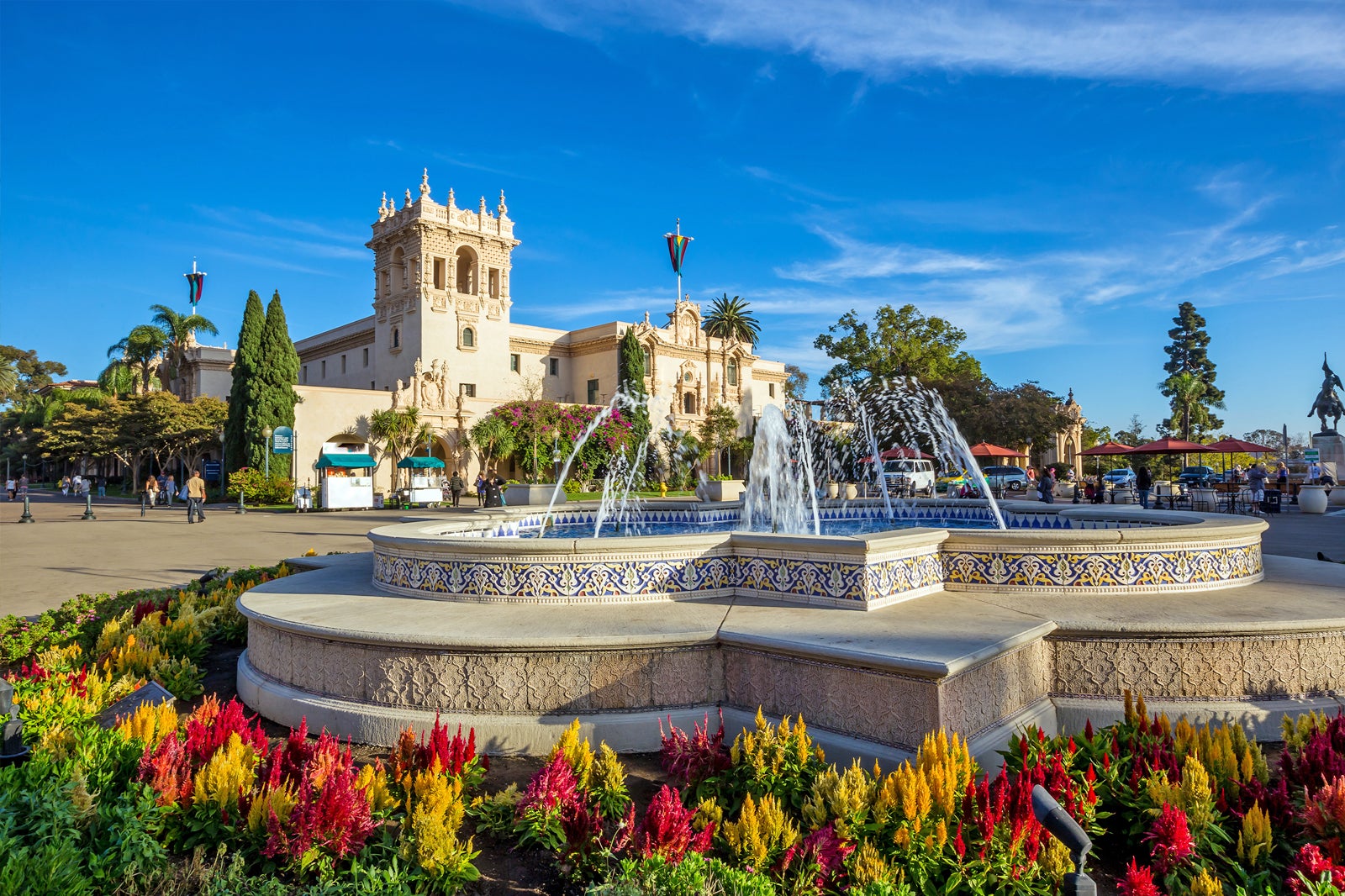 What are the highlights of Balboa Park?
Balboa Park contains a huge array of attractions, including museums, gardens, theatres, shops, restaurants, and recreational activities. Its most popular attraction is certainly the San Diego Zoo. This world-famous conservation and safari park is home to a range of exotic animals and birds. The park also has 17 world-class museums, including the San Diego Museum of Art, San Diego Natural History Museum, San Diego Air and Space Museum, and San Diego Automotive Museum.
You can also find some of California's finest performing arts theatres inside Balboa Park, showcasing classic plays, ballet, puppet shows and symphony performances. If you prefer to spend your time outdoors, there are plenty of open spaces to enjoy walking, cycling, and running. A wide range of gardens can be found as well, from cactus gardens to the popular Japanese Friendship Garden.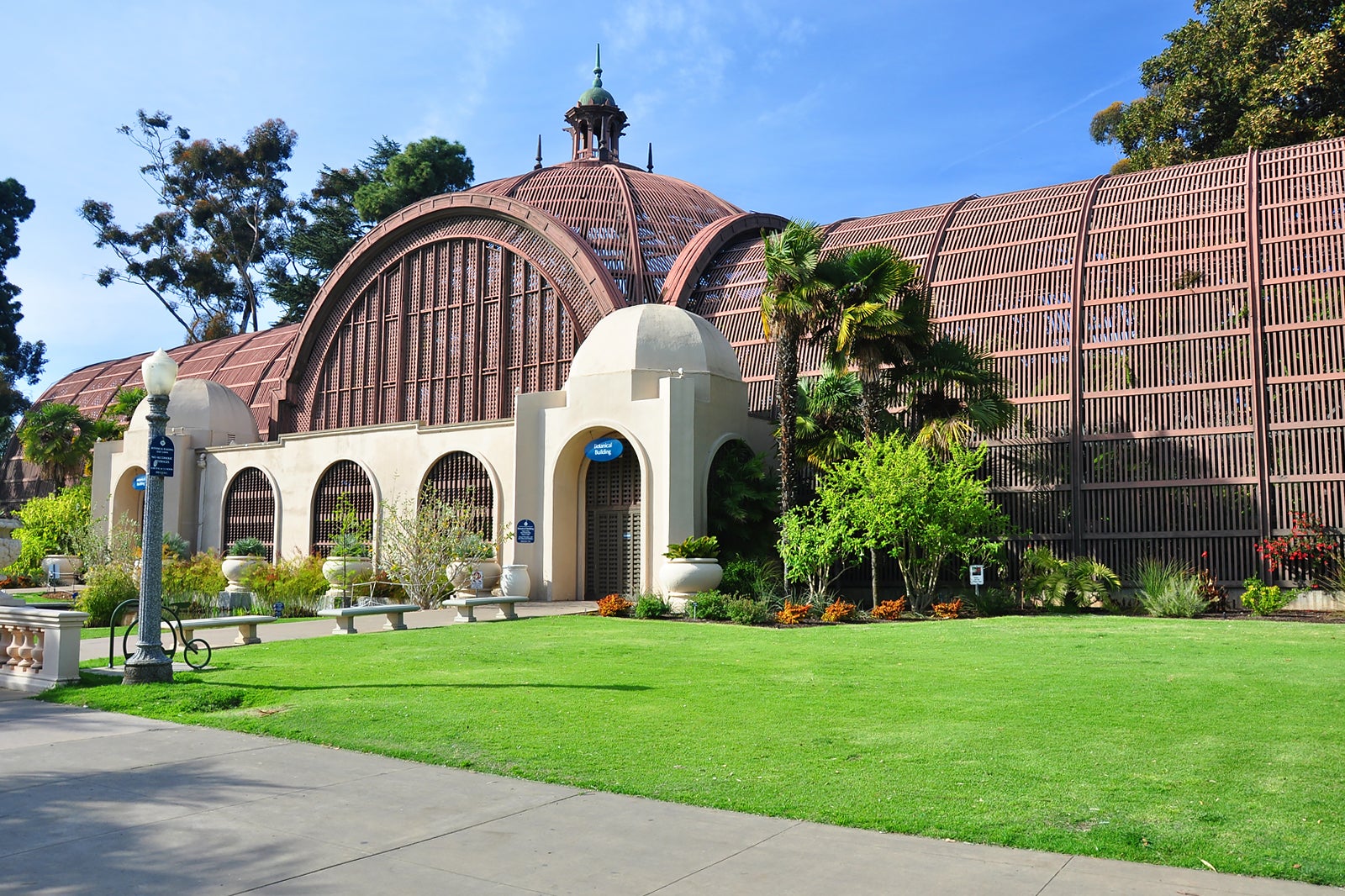 A brief history of Balboa Park
Balboa Park has played a central role in the history of San Diego. In 1868, civic leaders set aside 1,400 acres overlooking what is present-day downtown San Diego as a 'City Park'. It was the second city in the country, after New York, to dedicate a large urban park area. The park saw little development for many years until 1892, when local botanist Kate Sessions leased a small part for a public nursey. She became known as the mother of Balboa Park, thanks to her dedication to the beautification of the park and the introduction of many native and exotic plants.
Notable historic buildings were built for both the 1915 Panama-California Exposition and the 1935 California Pacific International Exposition. Built in the Spanish Colonial Revival style, these buildings included the Cabrillo Bridge, Botanical Building and Old Globe Pavilion, which are still in use today. In 1977, the buildings and park were declared National Historic Landmarks.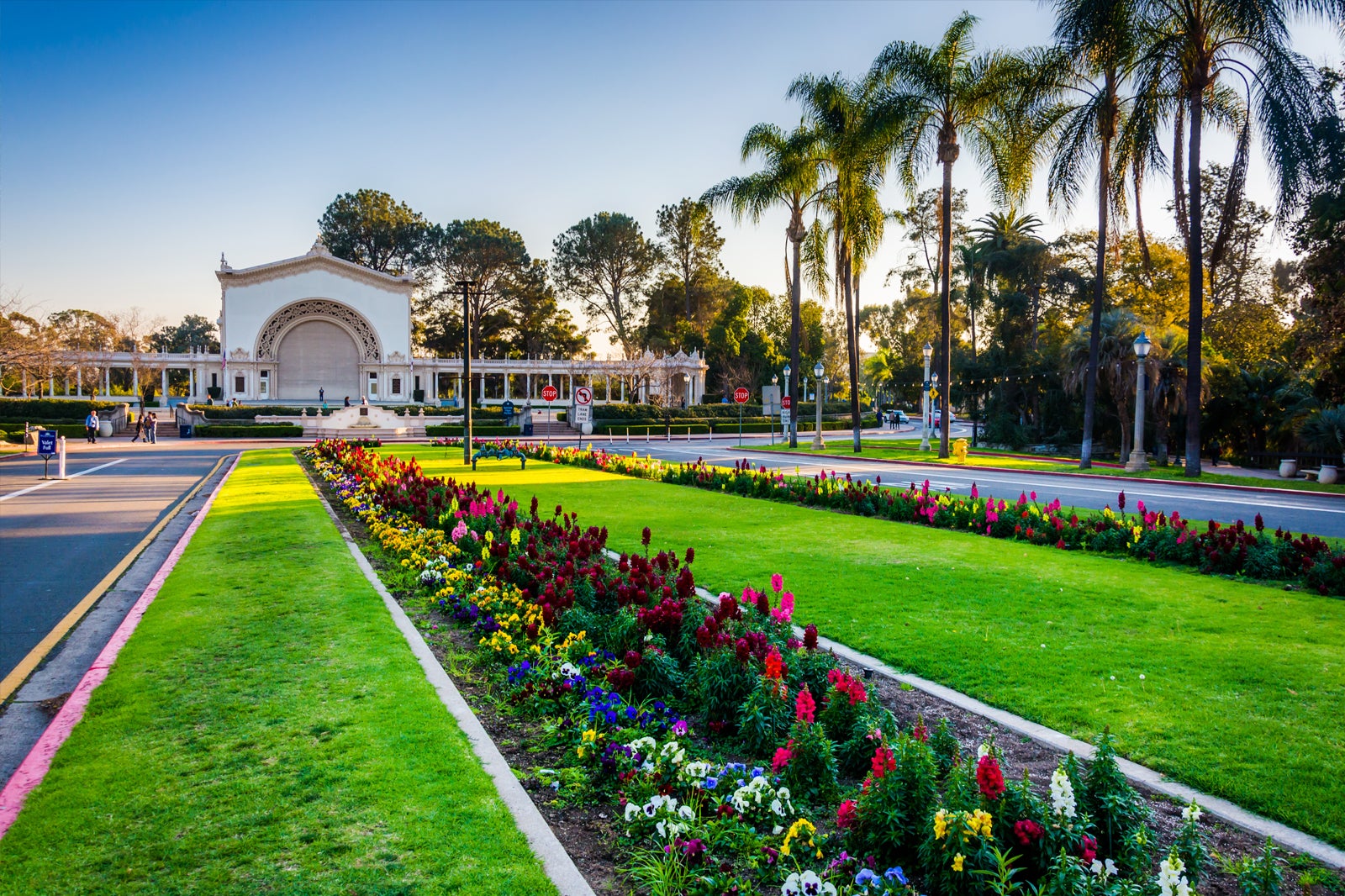 Good to know about Balboa Park
Balboa Park is a public space, with entry and parking free of charge. The playgrounds, fountains, trails, gardens and public artwork require no entrance fee. However, each museum, performance venue, tour and special event is independently run, with its own admission and ticketing systems. If you plan on visiting sights and attractions that require tickets, there is an Explorer Pass that covers entry to 16 museums, with an option to add the San Diego Zoo.
Balboa Park has plenty of amenities, including an ATM, public restrooms, free public Wi-Fi, and a visitors' centre. If you want to get around the park easily, there is a free tram that stops at major parking lots and many of the park's popular attractions. It runs every 10 minutes or so throughout the day.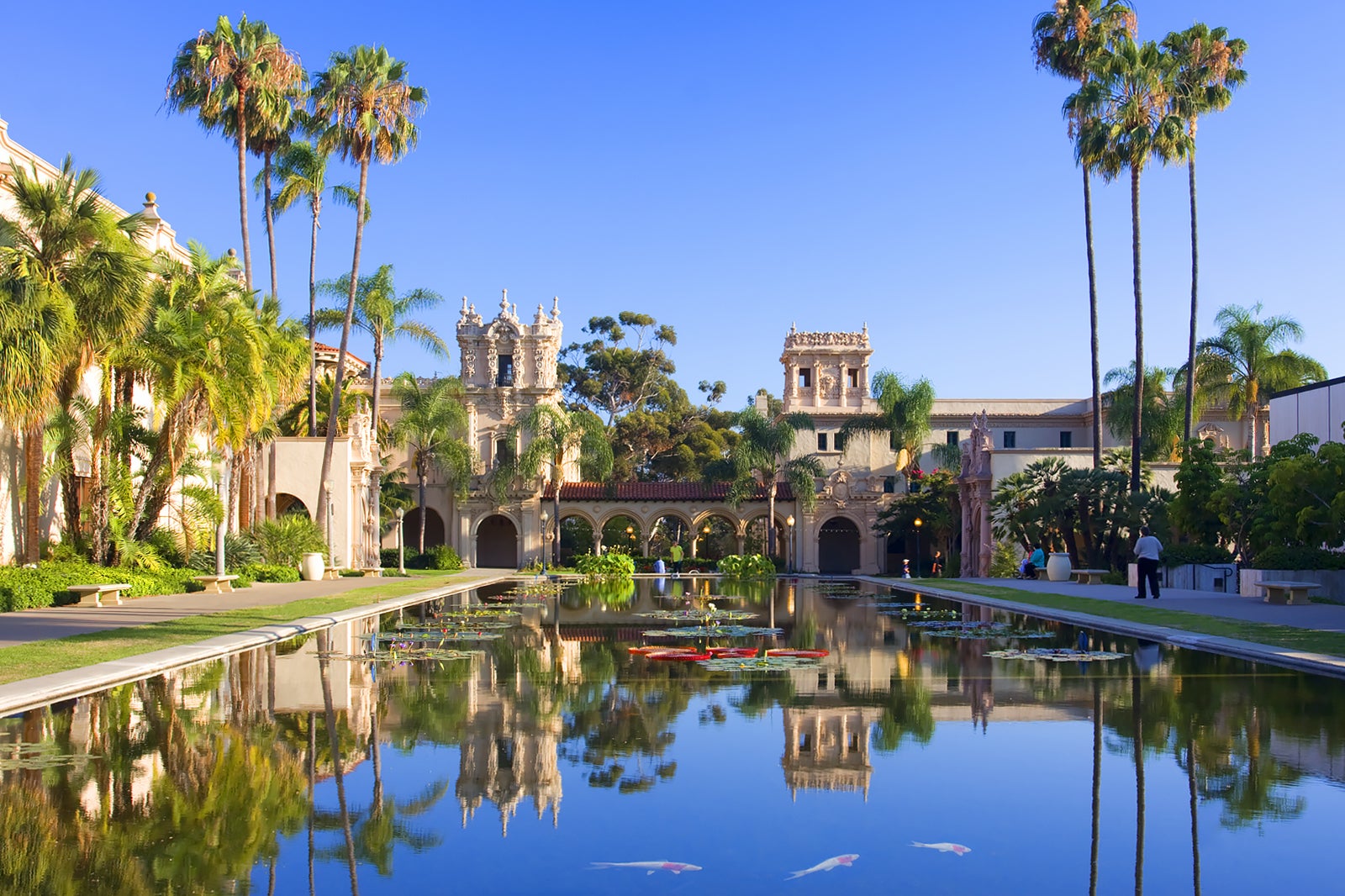 Balboa Park in San Diego
Location: San Diego, CA, USA
Phone: +1 619-239-0512
Back to top