Bernal Heights Park is right in the middle of the city and is known primarily for its hiking trails and sweeping city views, thanks to its elevated positioning. From the highest point in this park, you can enjoy panoramic views of the Golden Gate Bridge, city centre, and San Bruno Mountain.
The hiking trails are well maintained and easy to traverse, so beginners can find their way through. People travelling with their pets will particularly enjoy this park, as it's dog friendly and accessible all year long. Most people spend about an hour or 2 here.
Bernal Heights Park in San Francisco - one of the highlights of 8 Best Viewpoints in San Francisco (Read all about San Francisco here)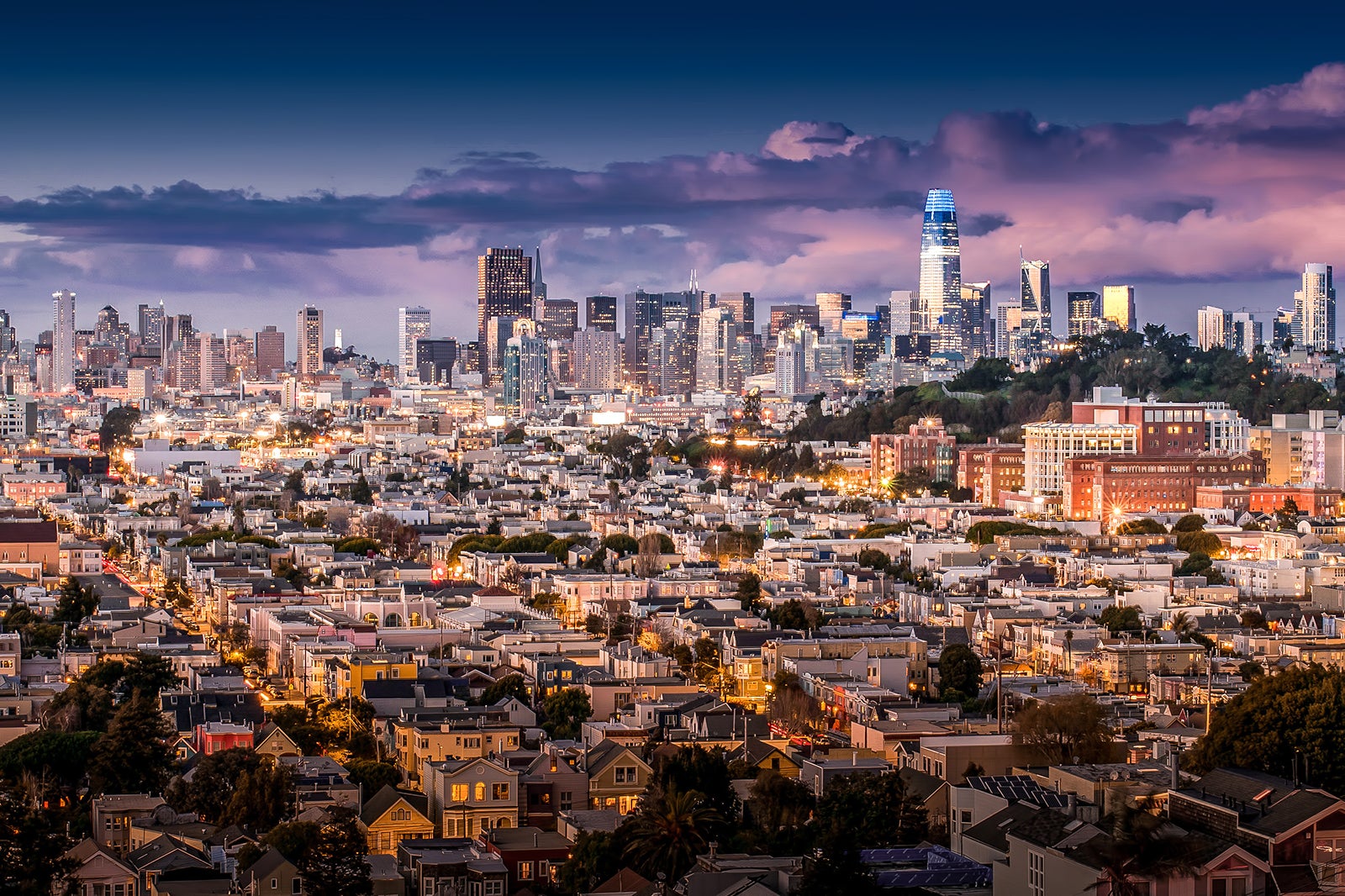 Bernal Heights Park highlights
One of the most popular parts of this park is the painted rock. This massive rock is always painted with some unique design, but the design itself changes over time. You may find it covered in Christmas trees during the winter holidays, or it could just be a solid colour. Once, it was even painted to look like the swirling poop emoji.
Bird-watching is a popular pastime at this park, as numerous wild birds make their home here. You'll see western meadowlarks and dark-eyed juncos, but you may also get to spot raptors like red-tailed hawks and American kestrels.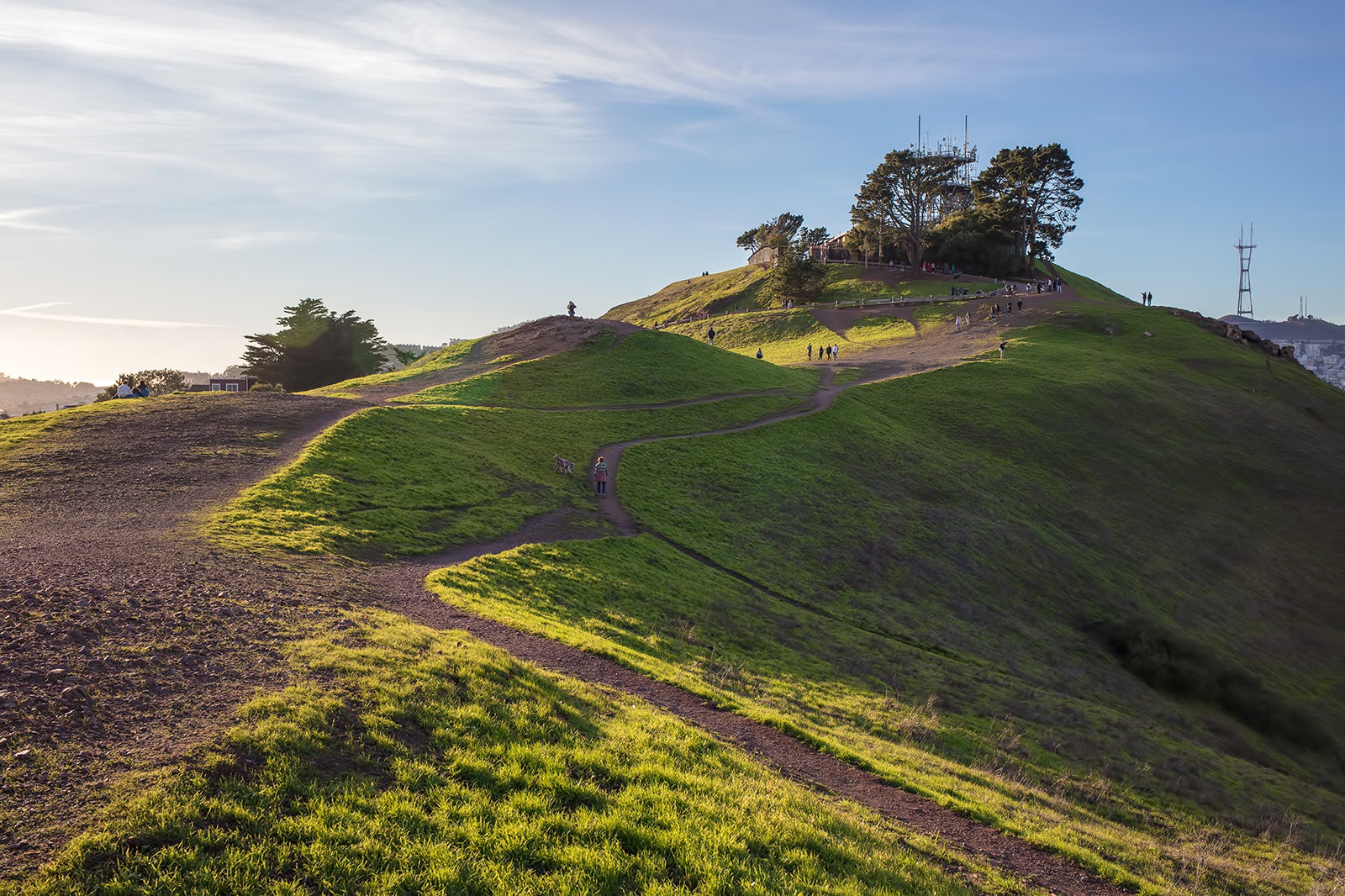 Good to know when visiting Bernal Heights Park
While the trails are easy to traverse for beginner-level hikers, the top isn't wheelchair- or stroller friendly. It is paved near the park entrance but becomes quite rocky. Additionally, you'll find a few staircases throughout the park in parts of the trail that would be too steep to easily climb otherwise.
Since you're in the Bernal Heights area, you may also want to stop by the Esmeralda Street Slides. These slides extend a full 40 feet and are steeper than you might think. Just keep in mind that wearing shorts down these slides could result in some skin scrapes.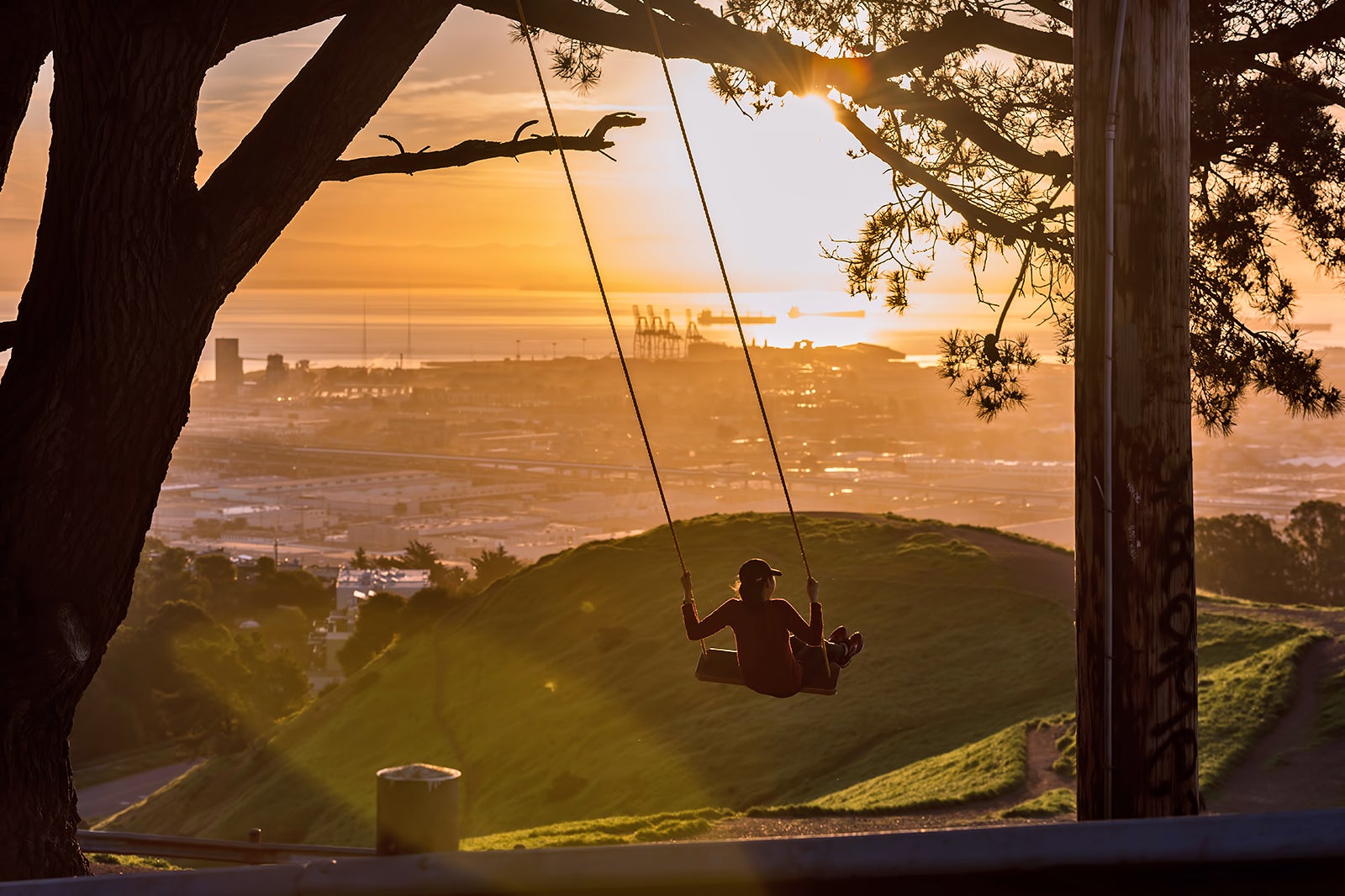 Bernal Heights Park in San Francisco
Location: 3400-3416 Folsom St, San Francisco, CA 94110, USA
Open: Daily from 5 am to midnight
Phone: +1 415-831-5500
Why book with Hotels.com?