10 Best Nightlife Experiences in Fort Lauderdale
Where to Go at Night in Fort Lauderdale
The party basically happens around the clock in Fort Lauderdale, a boisterous nightlife destination featuring hopping clubs, high-end casinos and cosmopolitan speakeasies. Much of the city's nightlife centres around the gorgeous beaches, which means you can step from your sun lounger straight into the bars for tropical drinks, tasty seafood, and stunning ocean views from the patios and balconies.
Head away from the coast and you'll find charming riverside bars, floating dinner cruises and high-rise rooftop bars. Whether you're looking for a relaxing meal with a view or want to party until dawn, we've got the best places to go at night in Fort Lauderdale.
1
Beach bars
Breezy balconies and panoramic ocean views
With 23 miles of white sand beaches, swaying palm trees and balmy weather, it's no surprise that beach bars are a staple of Fort Lauderdale's nightlife. Enjoy a cocktail to the gentle sound of waves lapping at the shore, or soak up the sun on a beachside patio.
The Wreck Bar is one of the oldest in Fort Lauderdale – expect a kitsch venue decorated like a sunken ship, with mermaids dancing outside the portholes. Looking for somewhere with a bit more style? Casablanca Cafe is housed in an elegant former residence built in the 1920s. Things are a bit more relaxed at Lulu's Bait Shack, a Cajun-Creole bar whose gigantic cocktails are served in fishbowls.
2
Nightclubs
Dance all night at the city's hottest nightspots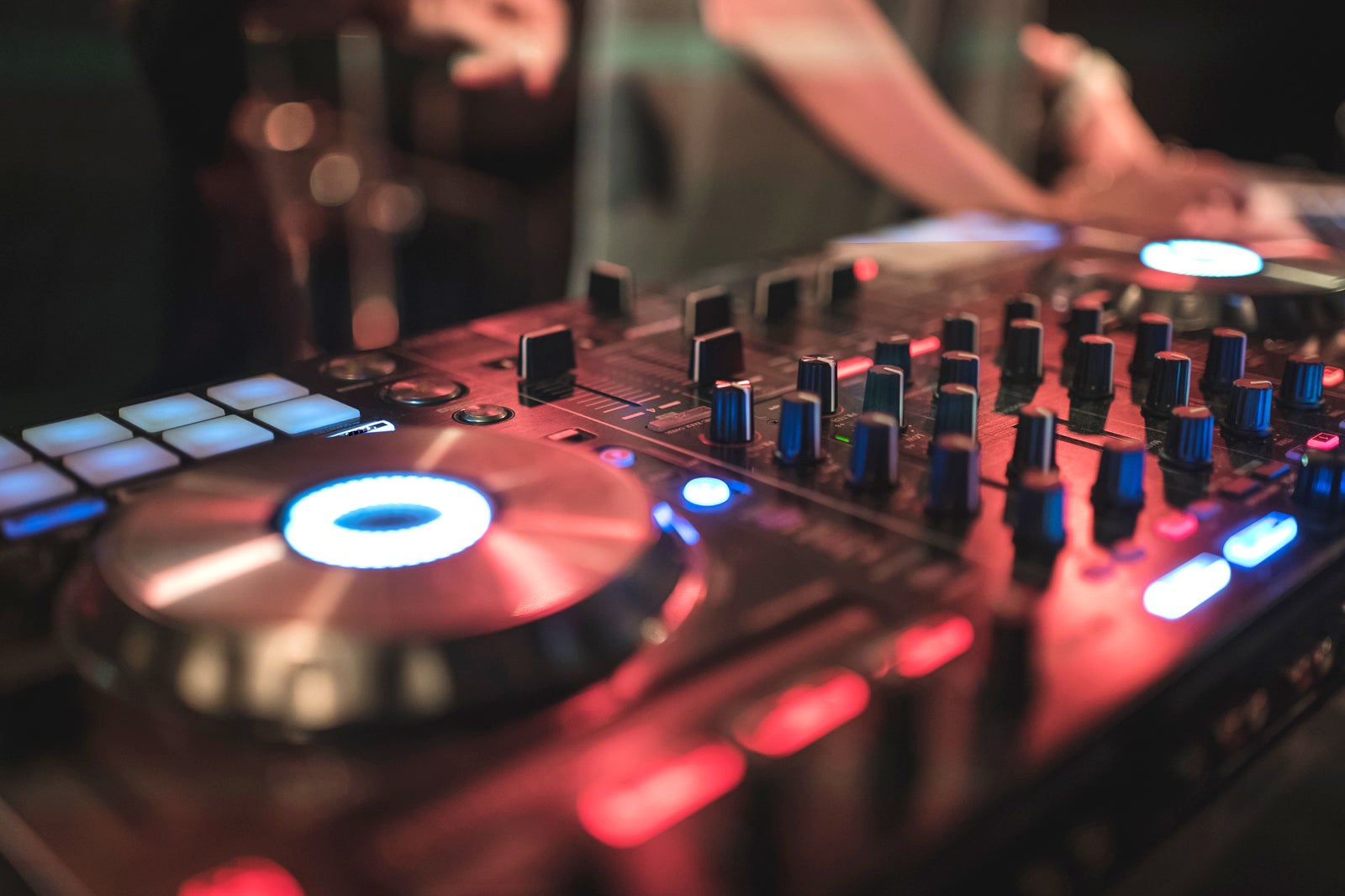 Glamorous, hip, and dynamic, Fort Lauderdale's nightclubs are always hopping. When the sun goes down, join the floods of partygoers pouring into the clubs for thumping beats, live music, creative cocktails and enticing happy hour specials.
The Manor Complex is the centre of the city's gay scene, a high-octane dance club that also features drag and burlesque acts. Other lively party spots are Escape Lounge and Club Euro, where DJs spin the latest hits until the early hours, and Blue Martini, which plays Latin and reggae in between dance hits.
3
Speakeasies
Explore the secret side of the city's nightlife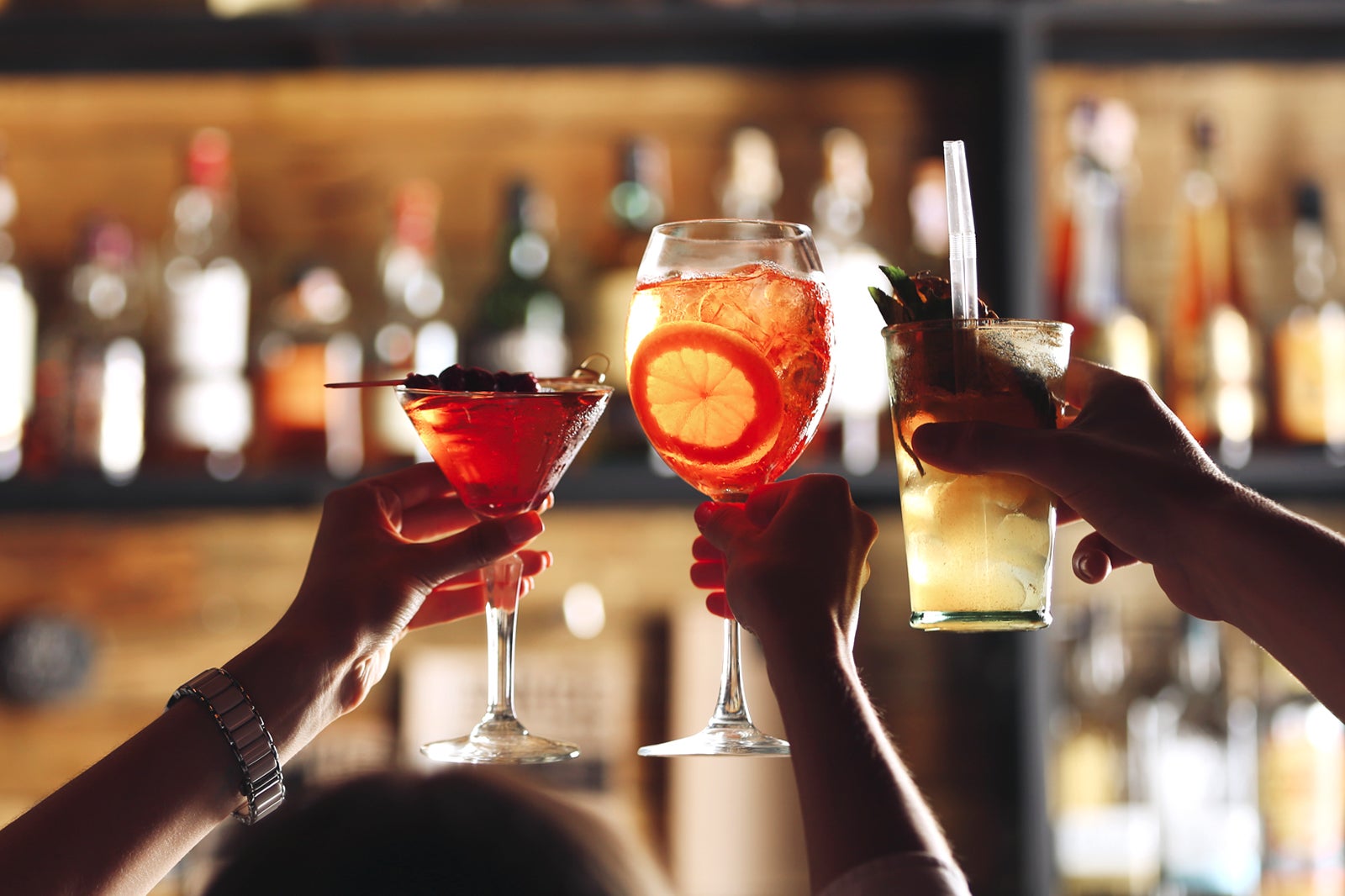 Speakeasies in Fort Lauderdale prove that not every bar in town is obvious from the outside. If you know which doors to knock on, you can find a world of hidden bars and stylish lounges. Unit B is the pick of the bunch – this dimly lit bar feels like a secret spy's hangout. Stache has an equally cosy and nostalgic feel, with the addition of live bands and cabaret shows.
If you're looking for skillfully crafted cocktails made with innovative ingredients, head over to Gatsby's Joint or The Wilder and try a Bloom (gin with jasmine honey and rosé) or Come Hither (tequila, honey, lime and jalapeño). Apothecary 330 does an equally eclectic range of drinks, including some great craft beers.
4
Live music
Hop between relaxed lounges and buzzing bars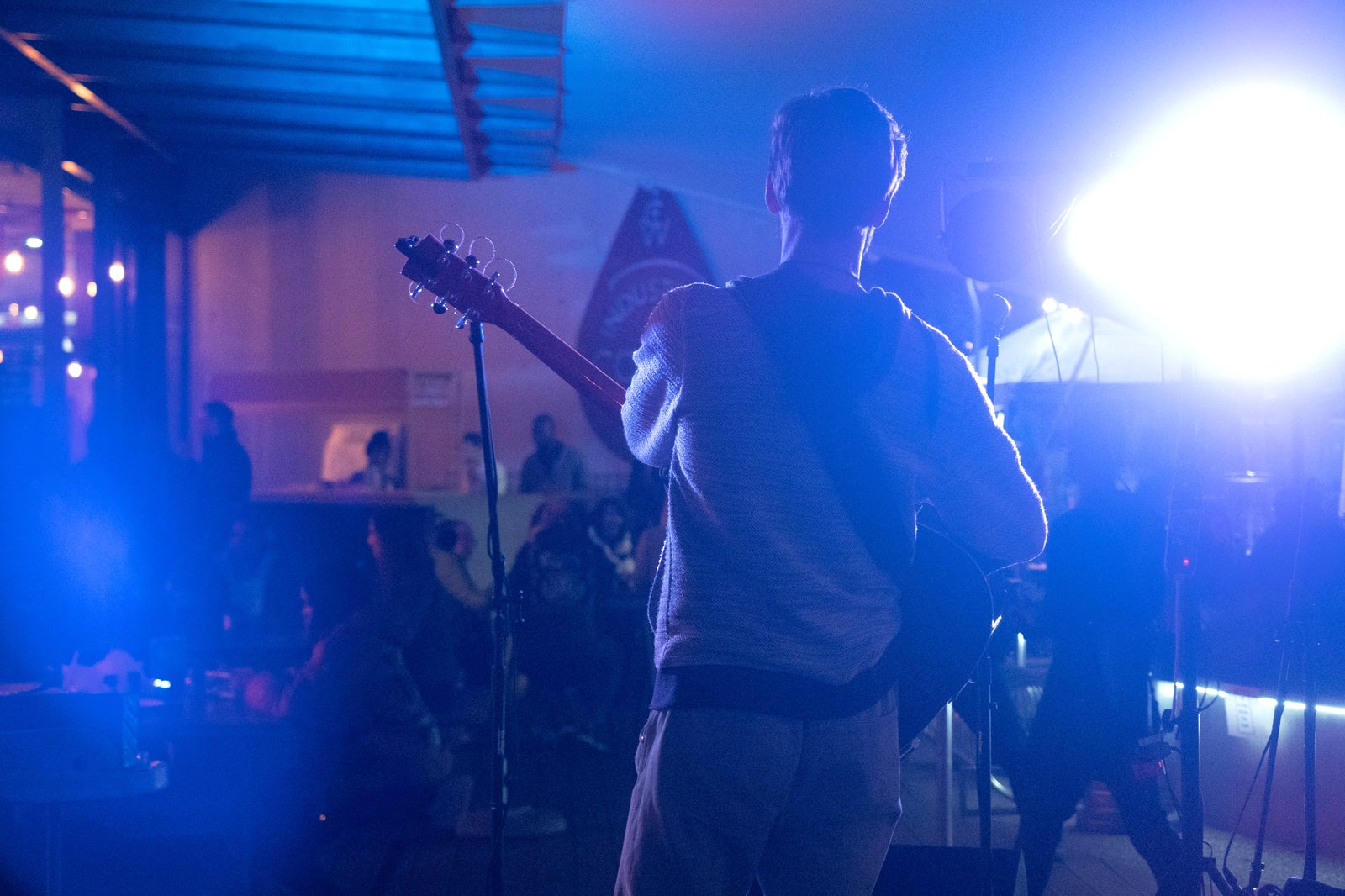 When it comes to music, Fort Lauderdale embraces everything from hip-hop to classical. Grab one of the snug booths at Blue Jean Blues for nightly live jazz and blues, enjoy smooth blues sounds at New Orleans-inspired Qbar Blues & Burgers, or listen to everything from swing to Latin jazz at NYSW Jazz Lounge.
At Round Up Country Western Bar the enthusiastic staff will gladly teach you to line dance, while at the Culture Room it's all about rock and heavy metal played by local bands. Numerous live music venues take the party outdoors in the summer, including the Hollywood Beach Theatre and America's Backyard.
5
Brewery taprooms
Enjoy cold beers on a hot day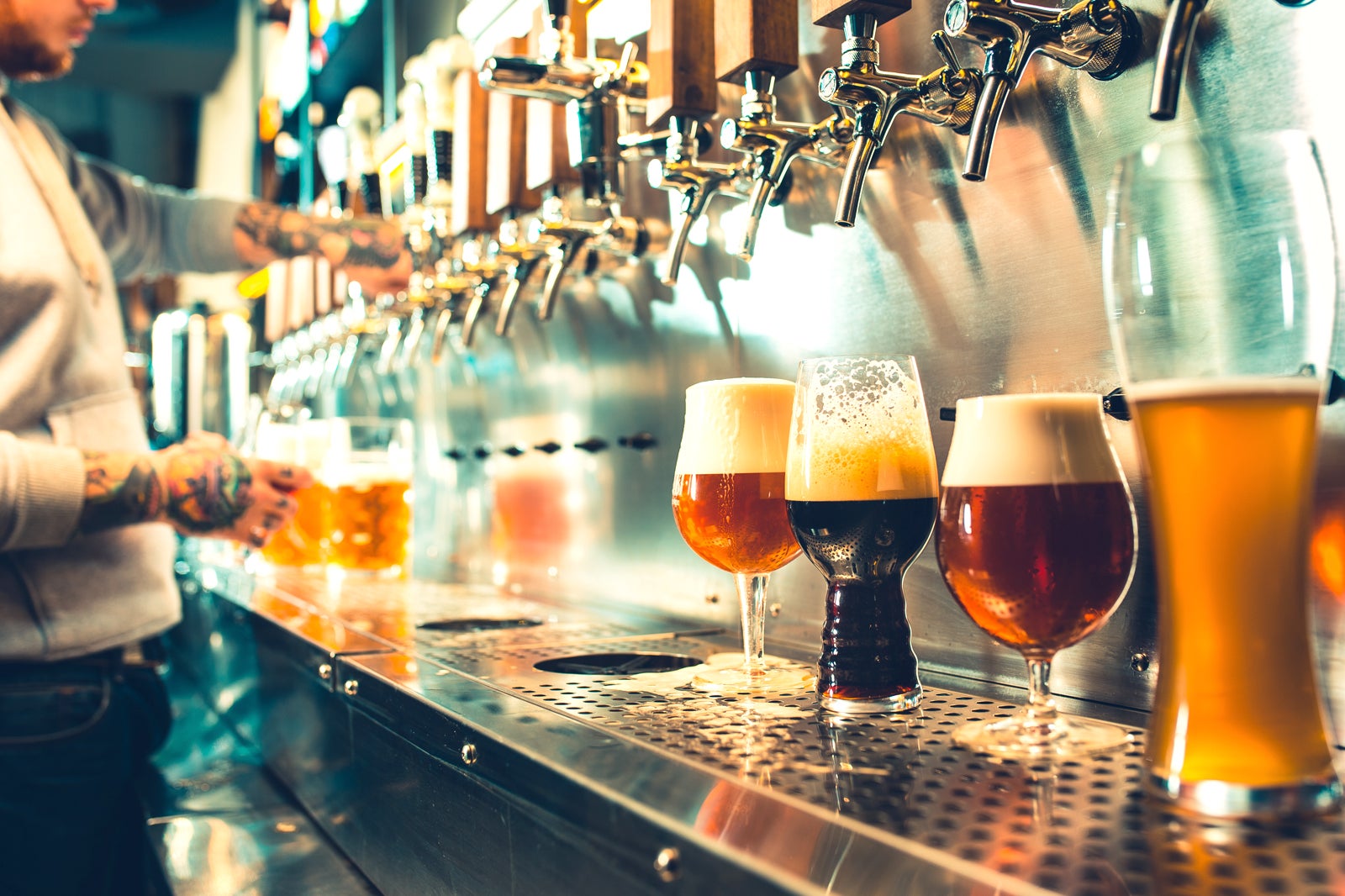 The craft beer craze is alive and well in Fort Lauderdale, with a flood of microbreweries dotting the coastal city. Take a guided tour behind the scenes, orders a cross-section of different brews, or let the bartender recommend a local ale to go with the menu of fresh seasonal dishes.
The Brass Tap offers beers made using local ingredients like the Lime Pie Sour, while the American Icon Brewery specialises in Radler, which is blended with local Natalie's orange and grapefruit juices. Tarpon River Brewing is housed in a 1920s warehouse that brings some historic style to their taproom, while the gleaming modern taproom at American Social has an extensive wine list in addition to great craft brews and a self-serve beer station.
6
Wine bars
Relax in some of Fort Lauderdale's most sophisticated spots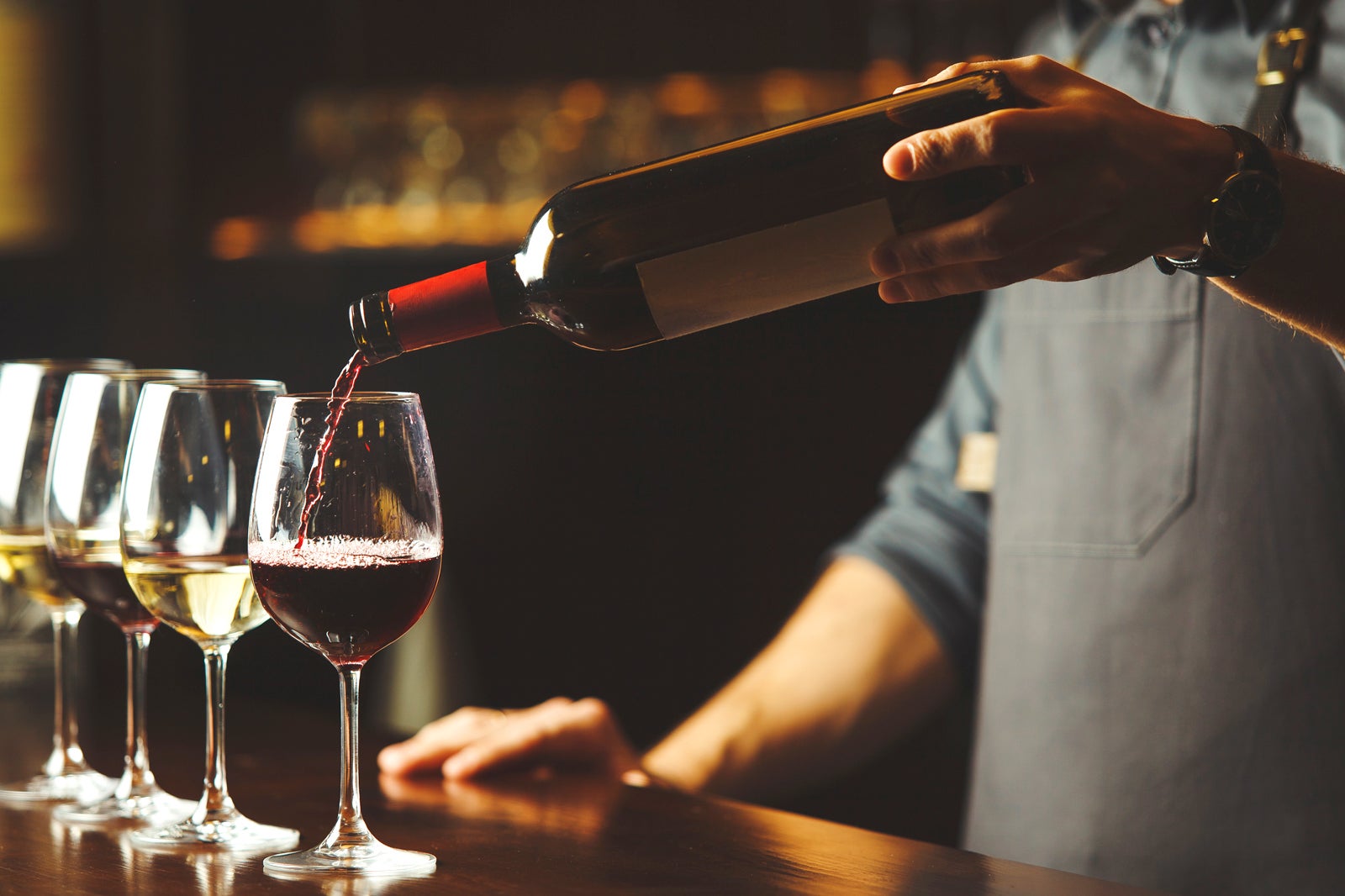 If you're looking for some lowkey evening entertainment, try one of Fort Lauderdale's completely chilled out wine bars. Here you can try a new Chardonnay or pinot noir, share a bottle and a plate of tapas with friends, or learn more about the art of winemaking.
Choose from more than 150 international wines at 33rd Street Wine Bar, which also serves cheeseboards and antipasto nibbles. If you want to pair your wine with an equally delicious meal, both Sapido and Via Vai Wine Bar have a full-service restaurant attached to the bar. For more serious wine connoisseurs, try the wine tastings and classes at Cooper's Hawk Winery and Modern Sixties Wine Lounge.
7
Casinos
Try your luck at cards or roulette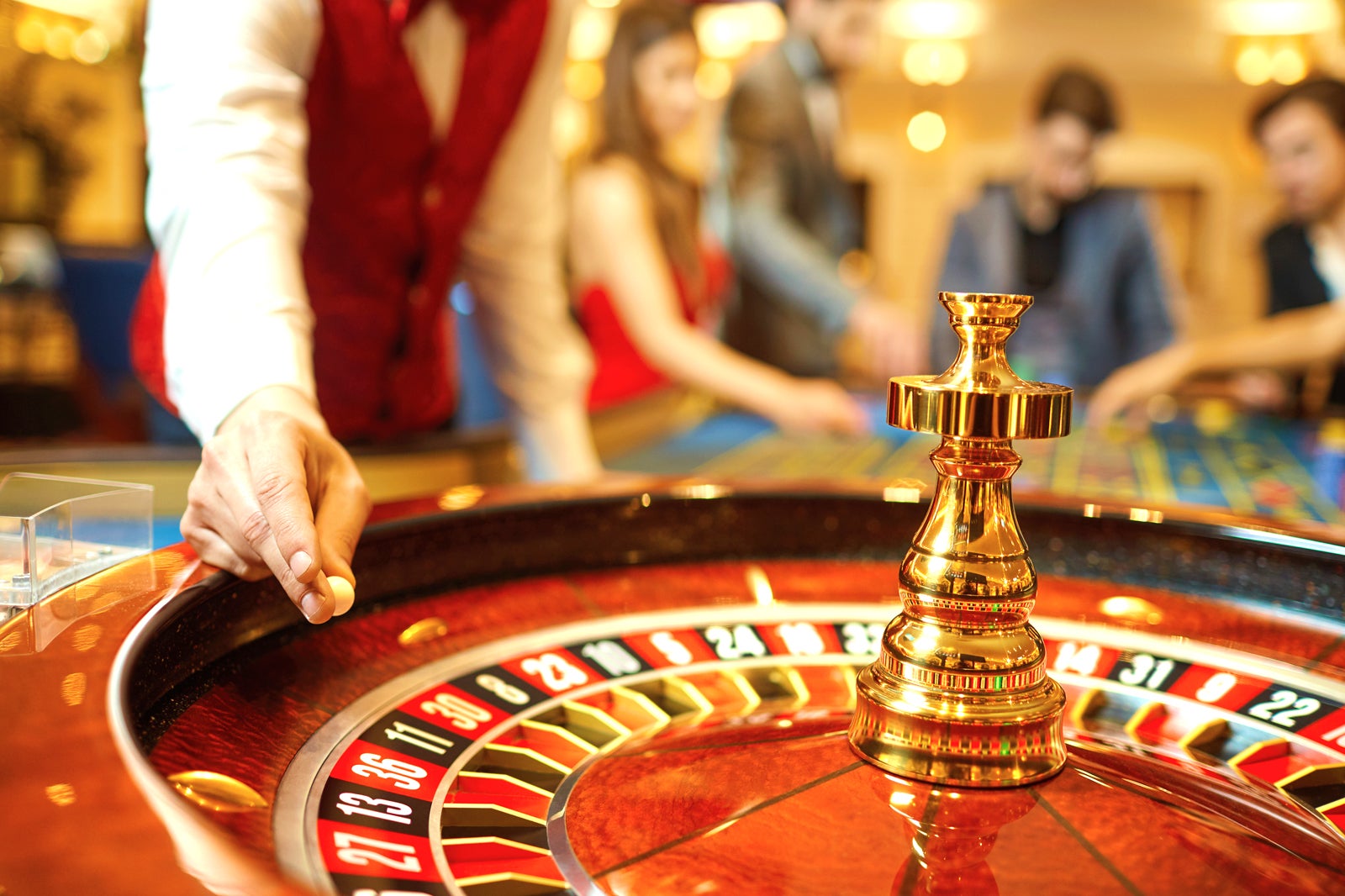 Join Fort Lauderdale's high rollers for blackjack, baccarat and poker, along with thousands of slot machines. First-class gambling is combined with top-notch restaurants, multi-storey bars, live racing, comedy nights and live music to give you a night to remember.
Highlights include the 45-table poker room at Seminole Hard Rock Hotel & Casino and the Vegas-style slot machines at The Big Easy. For live sport betting it's worth visiting Isle Casino Racing and Gulfstream Park Casino, which feature horse racing and harness racing on their tracks, or head to The Casino @ Dania Beach to bet on the high-speed sport Jai Alai.
8
Comedy clubs
Discover a roster of side-splitting acts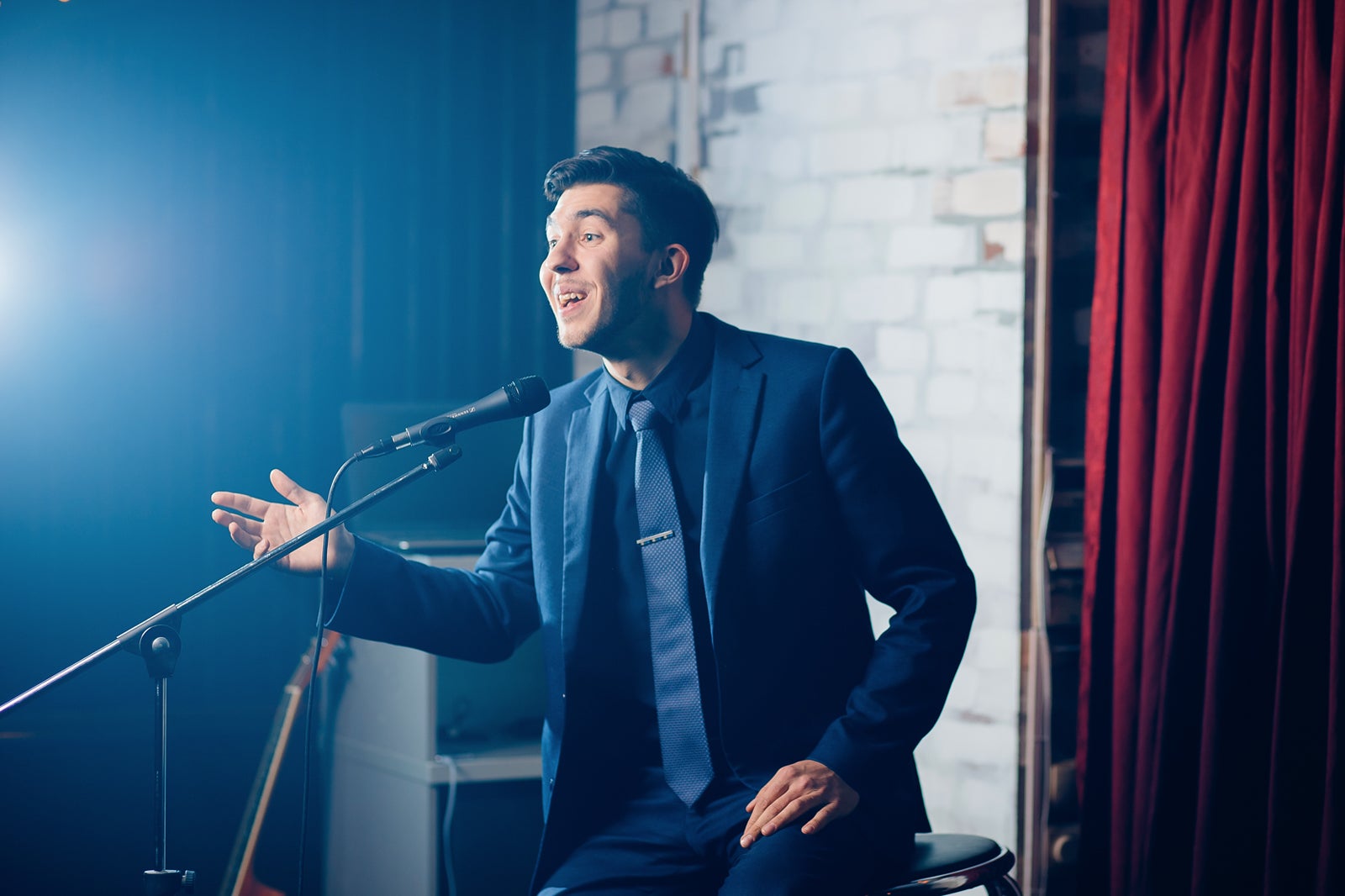 In addition to a handful of dedicated comedy clubs, Fort Lauderdale's bars and clubs host a variety of local and international acts. Treat yourself to a night of fun and laughter with agile improv, blunt political comedy and open mic nights.
The Comedy Club at Seminole Hotel hosts a series of top-name comedians, as well as displaying all sorts of memorabilia from comedy legends. Comedy variety nights are part of the regular schedule at Parker Playhouse. Bars and breweries often double as performance venues, like the mixed music and comedy show at Tarpon River Brewing or the comedy nights at 33rd Street Wine Bar.
9
Rooftop bars
End the day with panoramic views of the city and the coast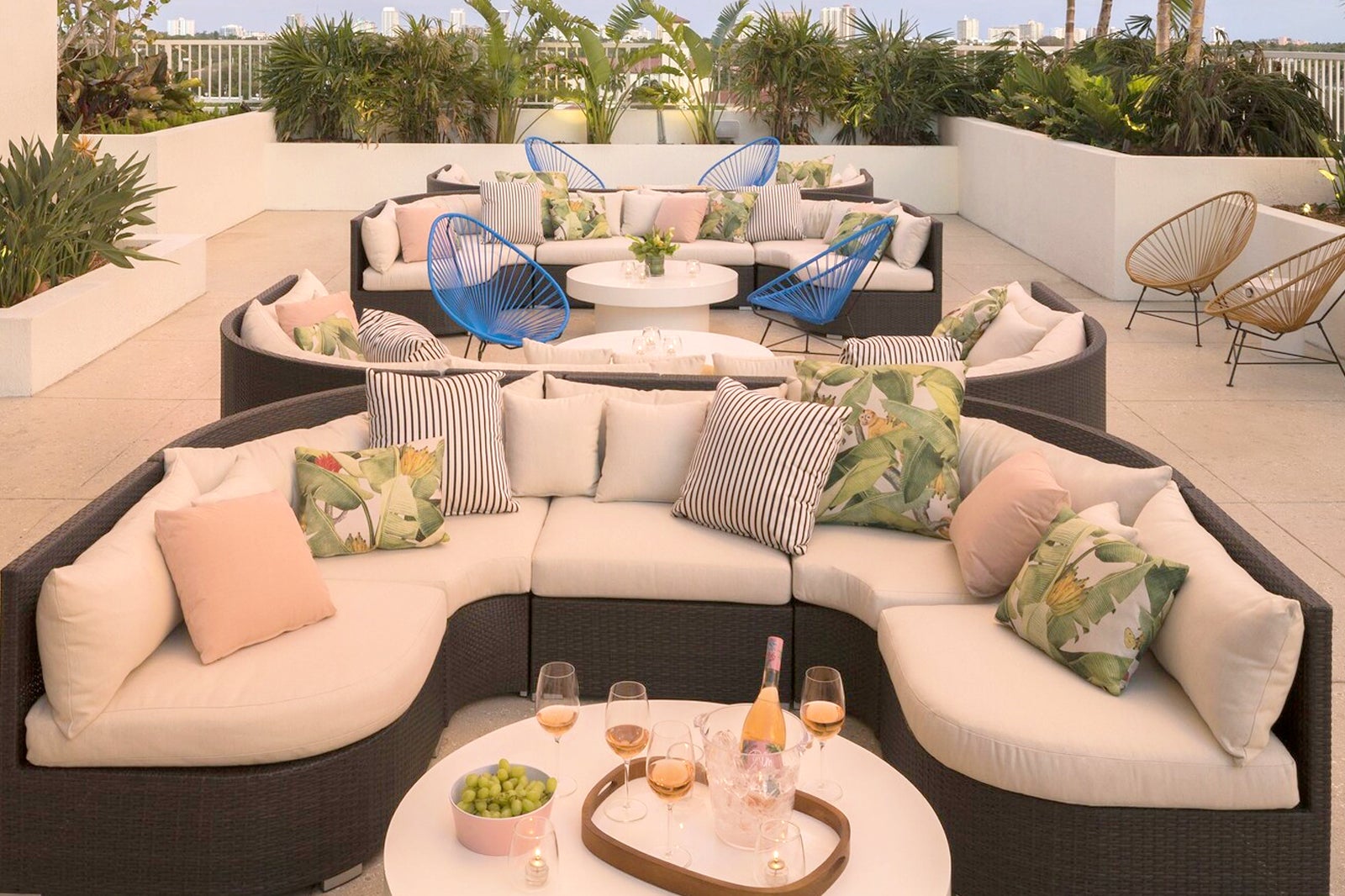 With sparkling blue seas, meandering rivers, and a gleaming downtown skyline, there's plenty to admire from above Fort Lauderdale. Sparrow at Dalmar Hotel has views across downtown to the ocean, so you can take in the whole city from the bar. The sights from Rooftop @1WLO are equally spectacular, but make sure to get here early so you can grab a coveted table with a firepit.
Visit High Tide for Florida-inspired cocktails on a patio covered in greenery, or SKY Bar for the best ocean views from the swanky teak terrace. WET Deck in the Marriott has plush sun loungers and a swimming pool, though you'll need a day pass for access if you're not a hotel guest.
10
Dinner cruises
Drift along the waterways at sunset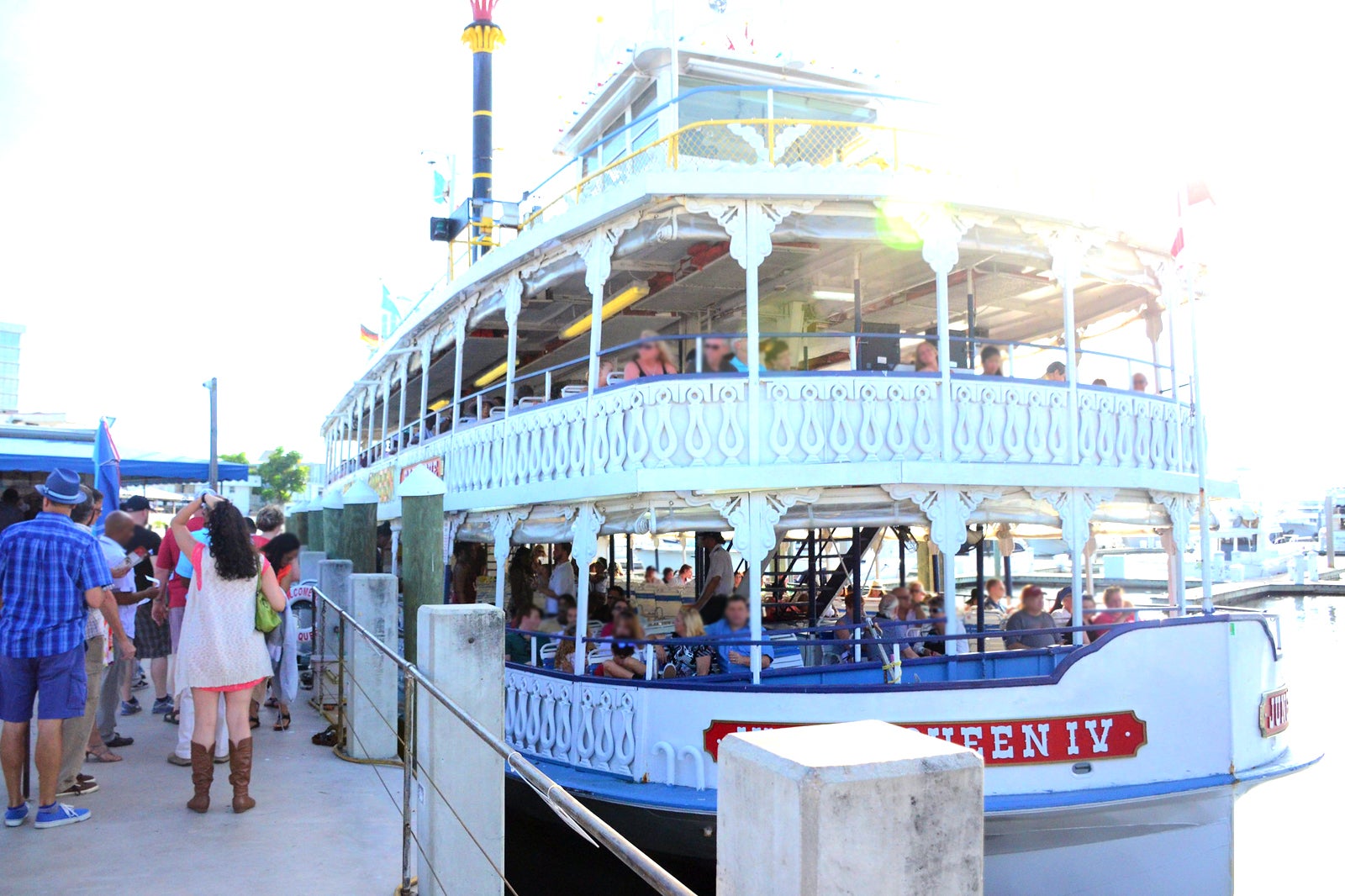 Fort Lauderdale has been nicknamed the 'Venice of America' thanks to its hundreds of miles of winding inland canals. Take a dinner cruise to spend your evening drifting past the mansions of Millionaire's Row, learning about the history of the area, and spotting alligators and other local wildlife.
Popular cruises include the panoramic open-air dining room on Riverfront Cruises and romantic dinners by Tikki Queen Cruise. You can enjoy the all-you-can-eat barbeque and variety show on the Jungle Queen, as well as the choice of stopping at a tropical isle to see monkeys and exotic birds before your cruise returns to Fort Lauderdale.
Back to top