14 Best Nightlife Experiences in Tampa
Where to Go at Night in Tampa
Tampa comes to life after the sun goes down, offering fantastic hangouts for any type of atmosphere. Dance the night away at raging nightclubs, watch the big game at sports bars, or attend an exhilarating concert. International artists frequently tour Tampa to play at legendary concert halls that have gained national recognition. There's live music every night of the week and you'll easily find a place to get your groove on.
The city also caters to night owls searching for a slower pace with relaxing boat rides and low-key wine and cocktail bars. You can start planning your evening with our list of the best nightlife in Tampa.
1
Club Prana
5 floors of pulsating music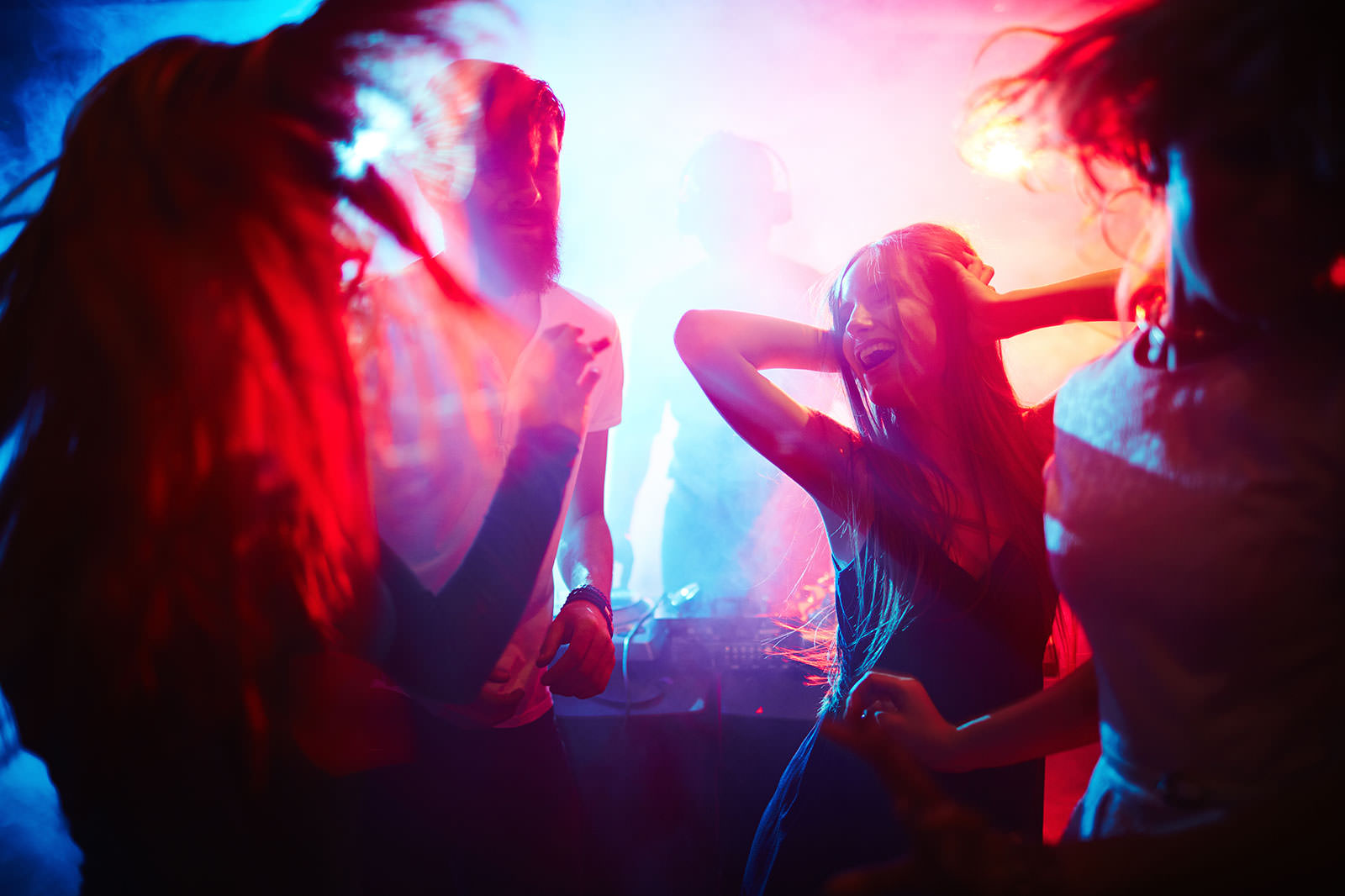 Club Prana is where locals and visitors head to in Ybor City whenever their night requires a bit of shaking up. Here, you can dance to the thumping beats of reggae, house, and hip-hop on 5 separate levels – each with a different theme.
The 5 venues within this premier nightclub are The Lounge, where you can get down on the hardwood dancefloor or unwind on velvet couches; The Mezzanine with its special VIP area and exclusive bottle services; The Sanctuary which is pretty much 'VVIP'; The Night Club, and The Sky Bar on the rooftop with its 2 bartending stations.
Location: 1619 E 7th Ave, Tampa, FL 33605, USA
Open: Monday from noon to 4 pm, Thursday–Saturday from 9 pm to 3 am (closed on Tuesdays, Wednesdays and Sundays)
Phone: +1 813-241-4139
2
Gaspar's Grotto
Pirate-themed parties with live music and DJs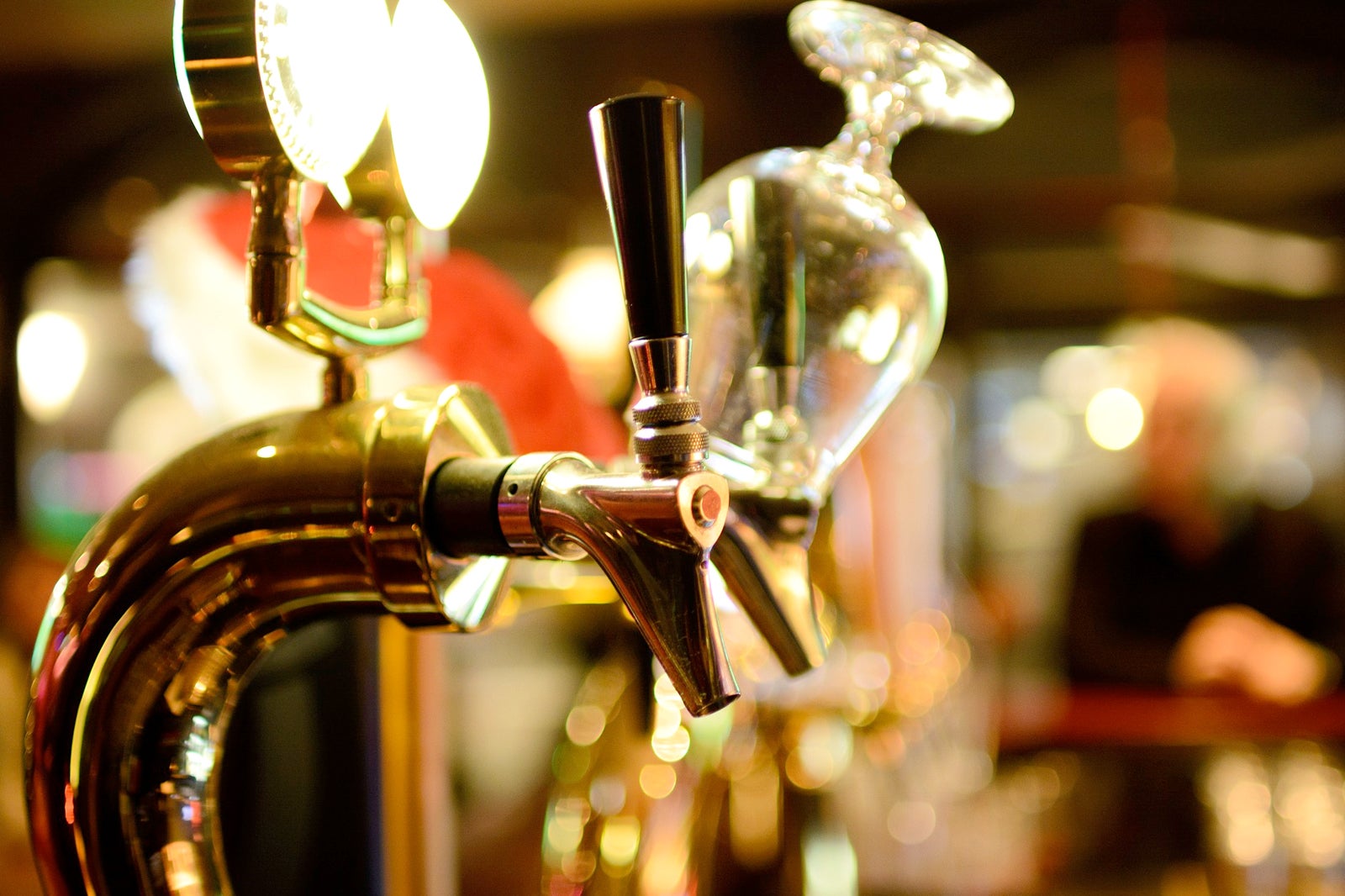 Gaspar's Grotto brings the pirate spirit to life and patrons can let loose into the early hours of the morning in Tampa. Situated in the historic Ybor City District, the famous venue combines savoury Cuban dishes with 3 spacious bar areas. There's nonstop entertainment and you'll always find fun-filled events that create a festive atmosphere.
Local bands and DJs hit the stage every night and you'll have plenty of space to bust a move. The bars are always packed but the friendly staff is efficient and attentive to everyone's needs. With nightly drink specials, karaoke and trivia nights, there's never a dull moment at this pirate shindig.
Location: 1805 E 7th Ave, Tampa, FL 33605, USA
Open: Monday–Saturday from 7 am to 3 am, Sunday from 10.30 am to 3 am
Phone: +1 813-248-5900
3
The Ritz Ybor
Attend Tampa's hottest special events in this flashy venue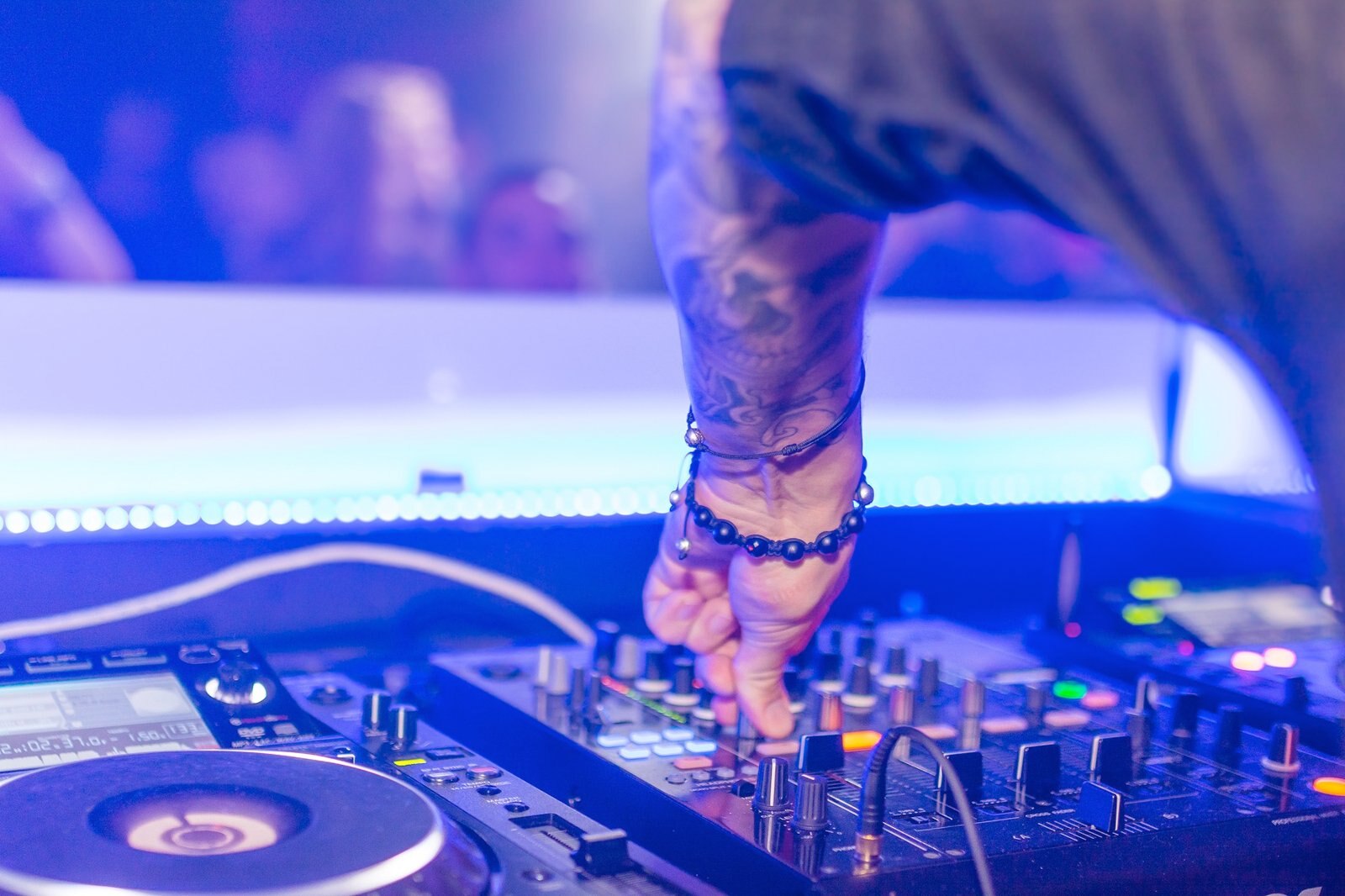 The Ritz Ybor is Tampa's premier venue for live music events and hosts some of the world's biggest artists. World-renowned musicians such as Lady Gaga, Foo Fighters, Twenty One Pilots, and Kesha have all performed at the concert hall. The facility underwent a massive renovation project and now includes 3 opulent rooms, full-service bars, and a superb lighting system.
There's no seating inside the amphitheatre, so prepare to be on your feet most of the night. The front row places you right beside the stage for a spectacular show in an intimate setting. Private events such as bridal showers and birthday parties are also hosted at The Ritz Ybor.
Location: 1503 E 7th Ave, Tampa, FL 33605, USA
Phone: +1 813-248-4050
4
Crowbar
Live music, dance parties, and a beer garden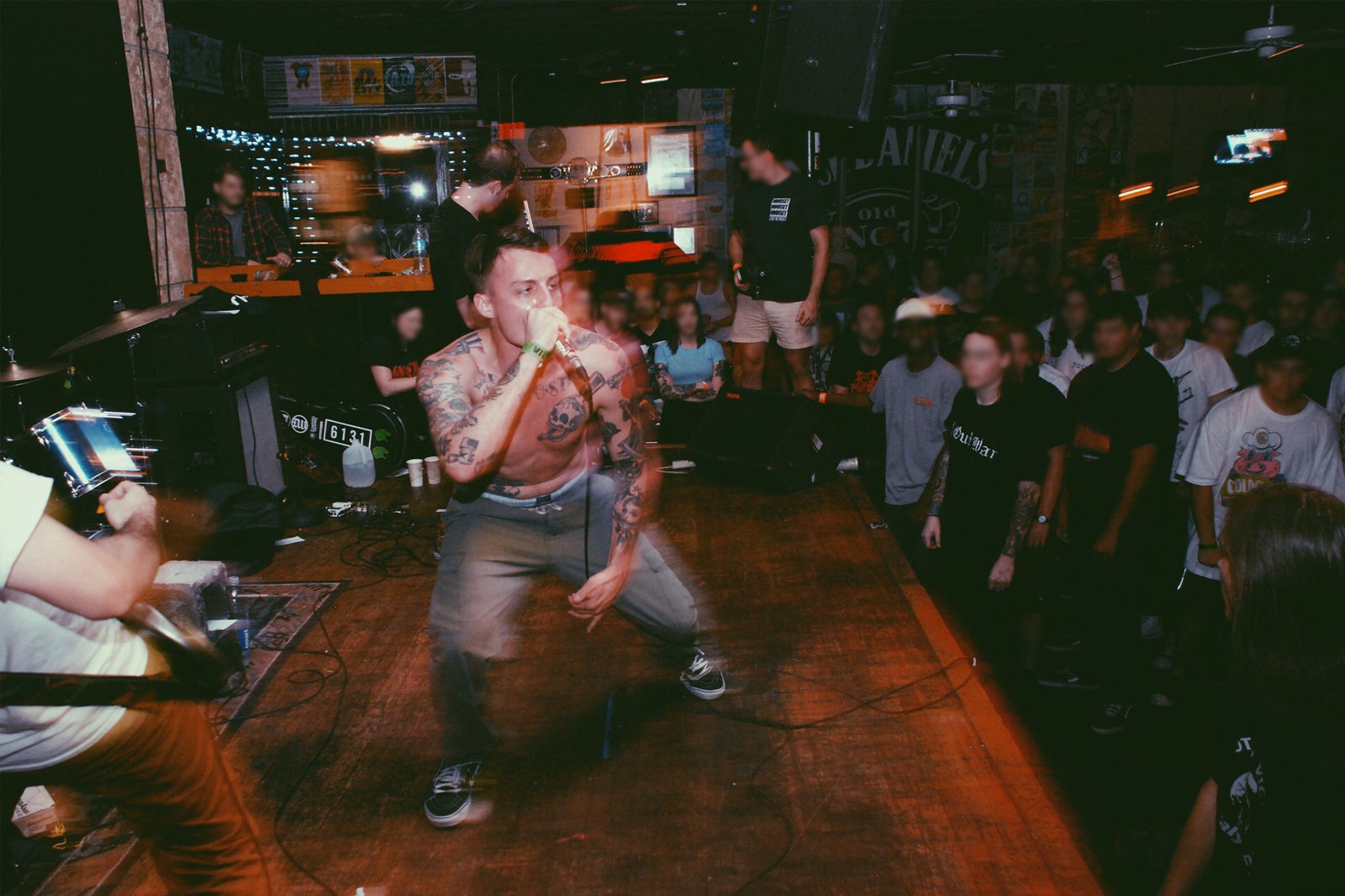 Crowbar is one of Tampa's most intimate live music venues, offering performances of every genre imaginable. Hear an eclectic mix of musical styles like rock, hip-hop, dubstep, and metal. The tight-knit setting lets you get up close and personal with the artists for an unforgettable night of music. Whether it's a band or DJ, you can expect music 7 days a week at this beloved Ybor City venue.
The Crow's Nest Beer Garden hosts all sorts of special events such as DaCypher Wednesdays and Bike Night. You can relax on the outdoor patio with a refreshing drink or show off your vocal skills at an open-mic night.
Location: 1812 N 17th St, Ybor City, FL 33605, USA
Phone: +1 813-241-8600
photo by Meline Gharibyan (CC BY 2.0) modified
5
CW's Gin Joint
Party in style with smooth jazz and fine spirits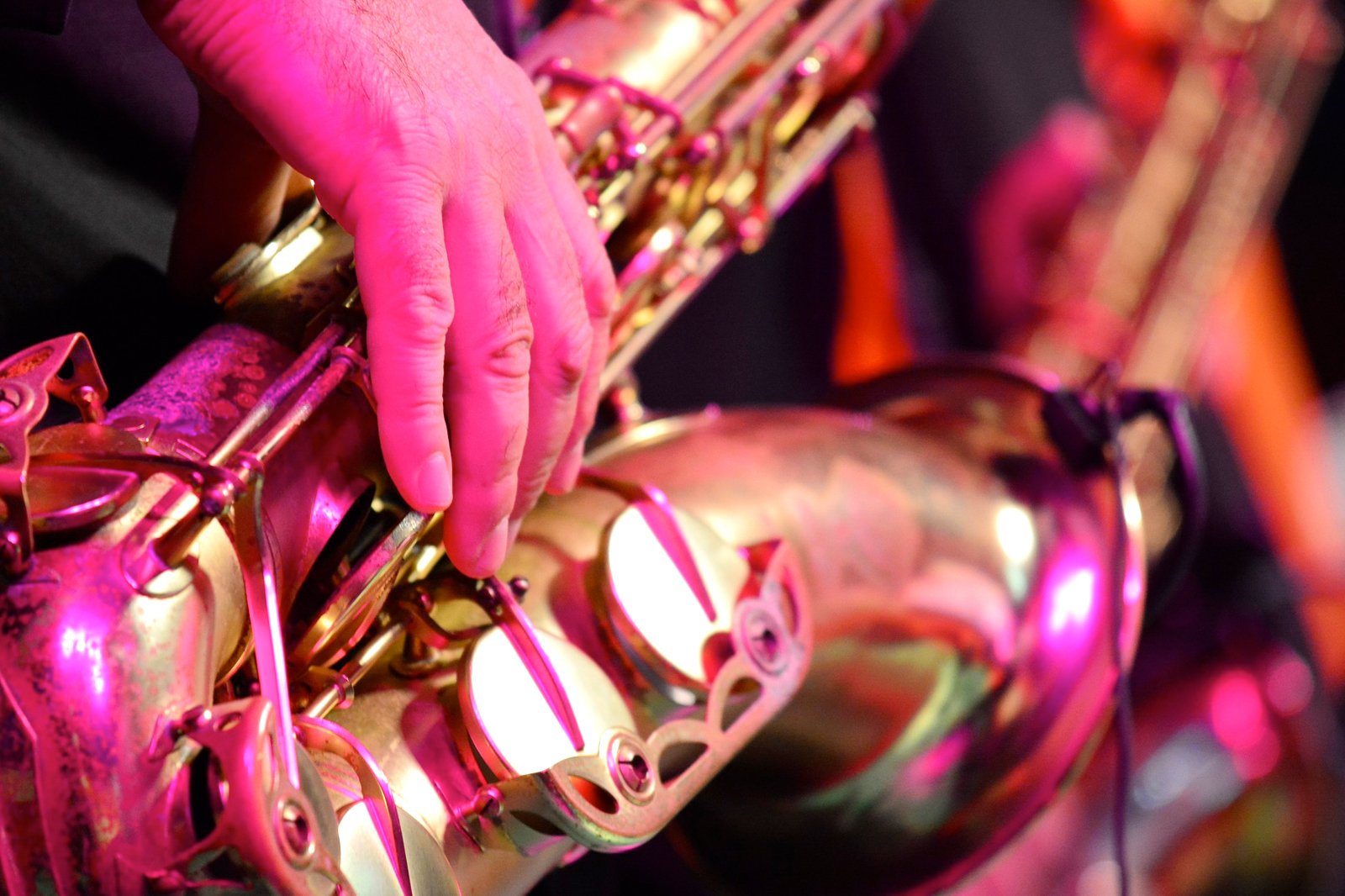 CW's Gin Joint presents its speciality of classy evenings with soul, smooth jazz, and top-shelf drinks. The downtown Tampa establishment draws images of the Roaring Twenties when speakeasies were the norm in the USA. Stylish décor heightens the ambience as you sip one of its signature gin cocktails. Light music fills the airwaves and is just the right volume to converse with others at your table.
The polite staff includes gin connoisseurs who know how to make the proper recommendation based on your preferences. Pair your cocktail with a choice of appetisers, seafood, sandwiches, and scrumptious desserts. The grilled octopus has built quite the buzz and is worth the try for adventurous eaters.
Location: 633 N Franklin St, Tampa, FL 33602, USA
Open: Daily from 5 pm to 2 am
Phone: +1 813-816-1446
6
Cru Cellars
Enjoy a laidback vibe at Tampa's premier wine bar
Cru Cellars has been voted as Tampa's premier wine bar for 3 consecutive years. The staff's wine obsession is obvious the moment you step inside, where there are over 45 selections to soothe your palate. Taste handmade and organic wines, wine flights, and craft beers and take your favourites to the private wine garden. Bring your friends and enjoy the laidback vibe while savouring your selection.
The food menu consists of delicious cheese, meat, and bread platters to pair with your drink. Try one of the Farmer's Platters where you can include all your favourite cheeses and meats. Before you leave for the evening, stop by the onsite retail shop to take home a small-production wine.
Location: 2506 S MacDill Ave, Tampa, FL 33629, USA
Open: Monday from noon to 9 pm, Tuesday–Thursday from noon to 10 pm, Friday–Saturday from 12 pm to 11 pm (closed on Sundays)
Phone: +1 813-831-1117
7
GameTime Tampa
Watch live sports on big-screen TVs and play arcade games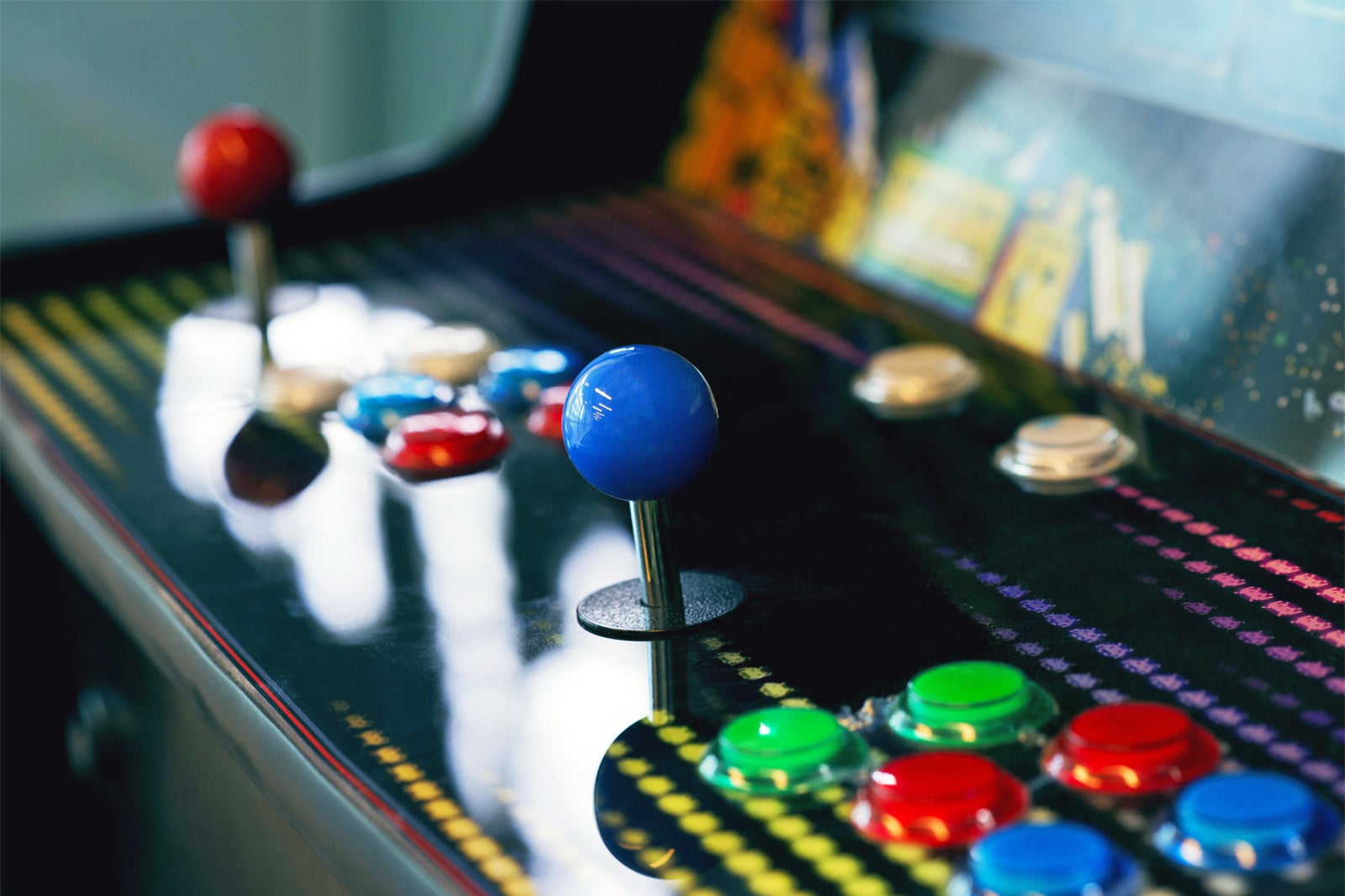 GameTime Tampa is the place to be in Ybor City for unlimited sports, exciting arcade games, and mouthwatering bites. Tampa has 3 professional sports teams and you can catch all the action on GameTime's flat-screen TVs. Pick a spot inside the restaurant if you're with a large party or have your drink at the bar and chat with its friendly staff.
The menu includes a wide range of entrees and finger foods, including wings, ribs, pizzas, and burgers. Wander the massive 24,000-sq-ft Entertainment Centre to find dozens of addictive arcade games. Ask the management for any food and game combos, which give you full access to all of your favourite games.
Location: 1600 E 8th Ave, Tampa, FL 33605, USA
Open: Monday–Wednesday from 11 am to 11 pm, Thursday from 11 am to midnight, Friday from 11 am to 2 am, Saturday from 10 am to 2 am, Sunday from 10 am to 11 pm
Phone: +1 813-241-9675
8
Centro Ybor
Non-stop entertainment with plenty of dining choices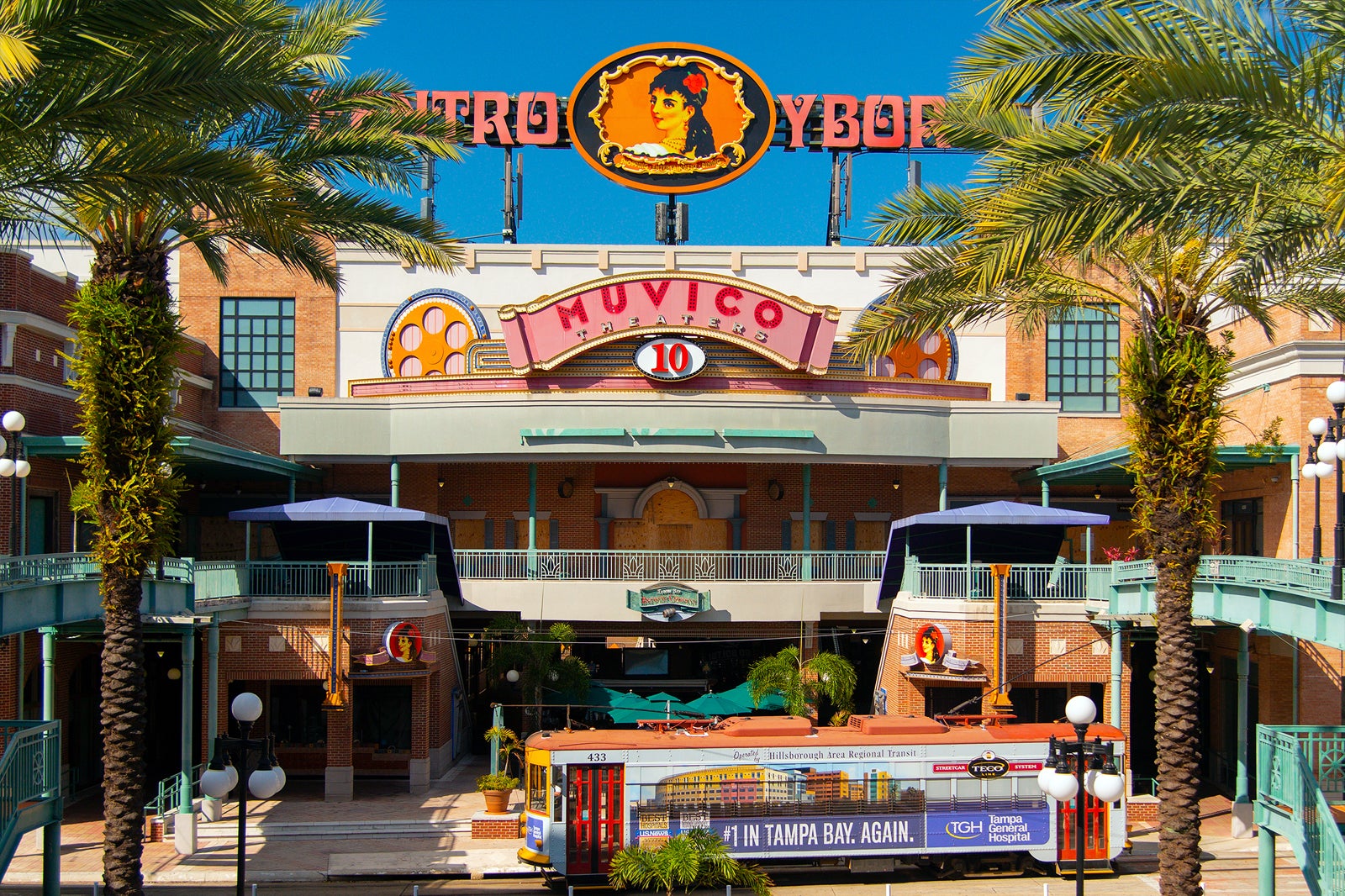 Families
Shoppers
Nightlife
Food
Centro Ybor is a hub of nightly entertainment in Ybor City that has something incredible for all ages. The 2-floor shopping outlet has boutique shops and a versatile selection of restaurants and cafés. You can enjoy a meal outside to watch free-range chickens crossing the road. Hitch a ride on the trolley to rest your feet and enjoy a comfy ride to downtown Tampa.
Grab a bucket of popcorn and watch a Hollywood flick at the movie theatre, or head to the comedy club for some laughs. You can also pick out vintage clothing at the apparel shops or hit the main drag for excellent bars and cigar shops.
Location: 1600 E 8th Ave, Tampa, FL 33605, USA
Open: Monday–Wednesday from 10 am to 8 pm, Thursday–Saturday from 10 am to 10 pm, Sunday from 11 am to 7 pm
Phone: +1 813-242-4660
photo by Peter K Burian (CC BY-SA 4.0) modified
9
The Honey Pot
Tampa's colourful and friendly club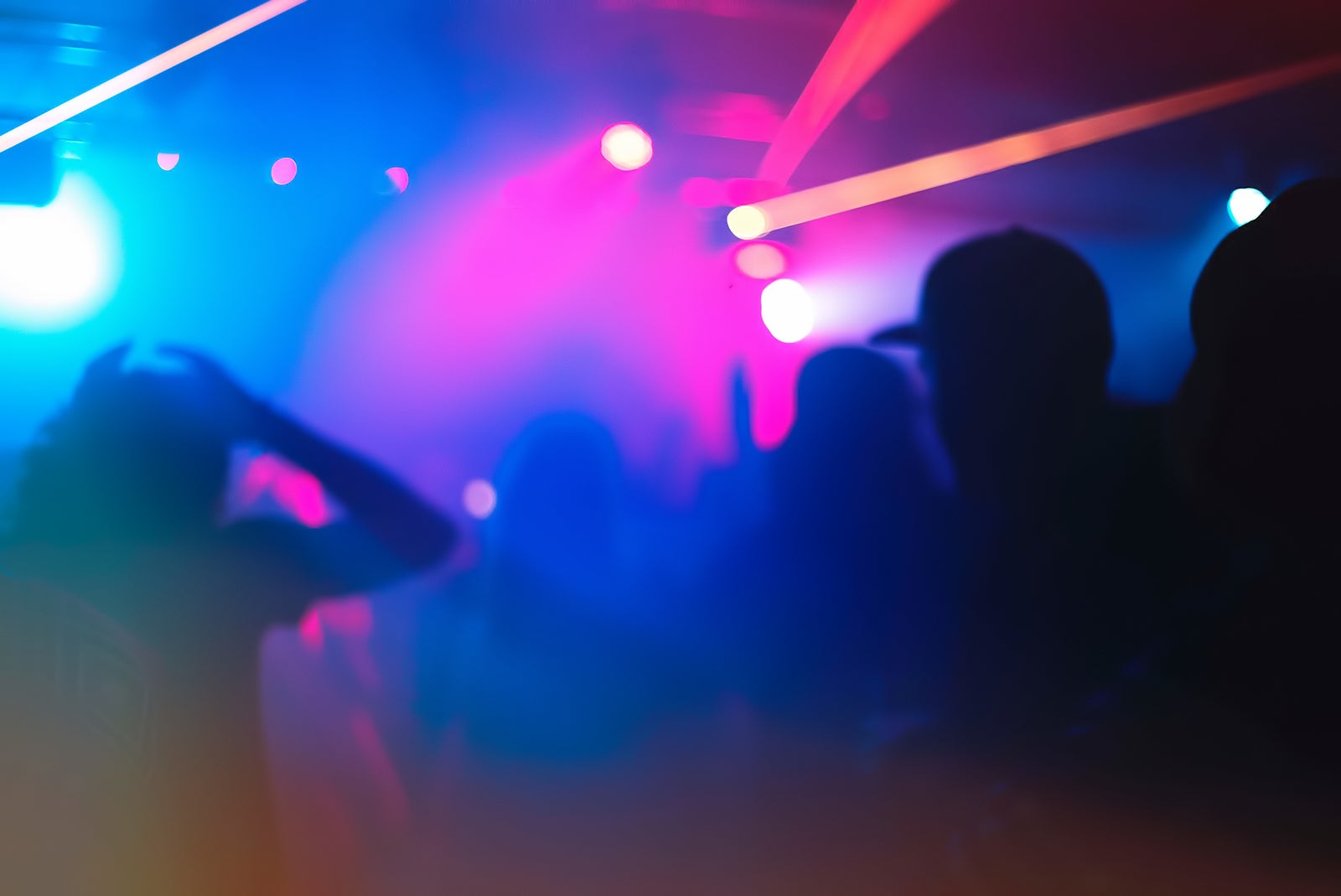 The Honey Pot is an LGBTQ club where locals head to if they're looking for a night of dancing and chatting with friendly bartenders. It's one of the hotspots in Ybor City where you'll find a vibrant rainbow of scenes in the historic district.
The upscale nightclub sits right in the heart of 'GaYbor'. It plays the best in top 40s dance music with high energy sound and lighting systems – all topped off with Vegas-style burlesque dancing. Its fabulous drag show with stunning queens is not to be missed, too.
Location: 1507 E 7th Ave, Tampa, FL 33605, USA
Open: Friday–Saturday from 10 pm to 3 am (closed from Sundays to Thursdays)
Phone: +1 813-247-4663
10
Relax at King Corona Cigar Café
Lunch and a smoke while discovering the cool history of Ybor City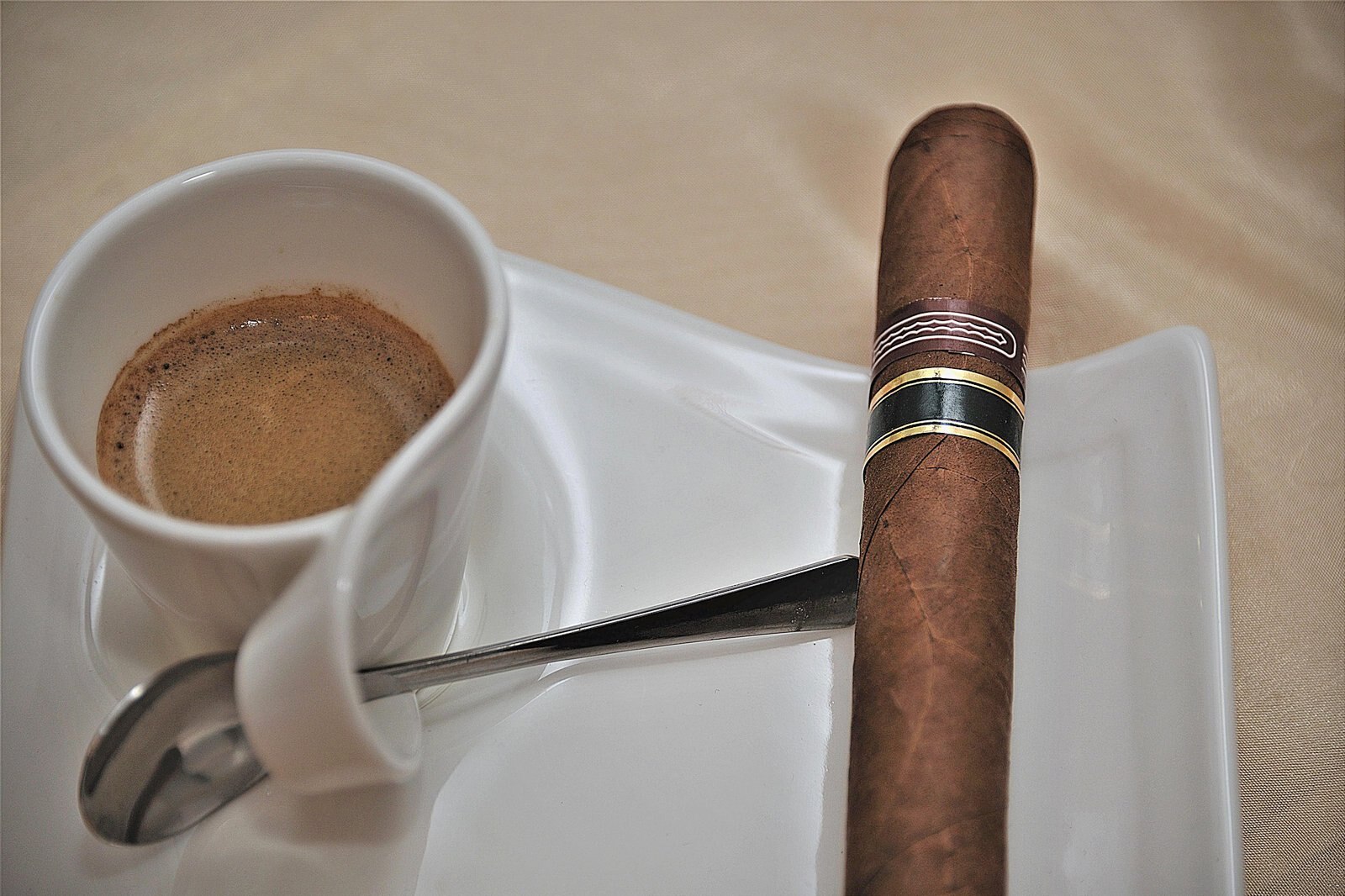 King Corona Cigar Café has a coffee bar with its own local signature drinks such as the Coco-Corona, a hot cocoa with a kick of spice and caramel sauce. It also has a great food menu, beer, wine, and of course, a huge selection of local and imported cigars.
Opened in the 1930s, this café is owned by a family that used to make cigars for Spanish businessman Vicente Martinez Ybor. About a century ago, Mr. Ybor introduced cigars to the area in the 1880s, and Tampa quickly became the cigar production capital of the world. As a result, the factories in Ybor City later attracted Cuban, Spanish, and Italian migrant workers to this city.
Location: 1523 E 7th Ave, Tampa, FL 33605
Phone: +1 813-241-9109
11
The Castle
Bring your costume and party with the alternative crowd
The Castle has been a staple in Tampa's nightclub scene for decades. You can choose from 5 areas of the club – the Saloon, Main Hall, Tower, Courtyard, and Dungeon – each offers a unique party experience in Ybor City. Themes are constantly evolving, and you never know what to expect until after entering the building.
Don't forget to wear an outrageous costume to suit the type of event scheduled for the night. All crowds are welcomed into the venue and this friendly environment has made it a favourite for Tampa's alternative scene. Every Friday, the Castle's Midnight Mass party has DJs pumping up the crowd with EDM, industrial, synthpop, and electro music.
Location: 2004 N 16th St, Tampa, FL 33605, USA
Open: Friday–Saturday from 10.30 pm to 3 am (closed from Sundays to Thursdays)
Phone: +1 813-247-7547
12
Skipper's Smokehouse
Southern grub and live music by renowned artists
Skipper's Smokehouse hosts home-grown musicians and international artists in one of Tampa's most innovative concert venues. The open-air stage, known as the Skipperdome, features soulful blues, reggae, folk, rock, and jazz performances 6 nights a week. The concert area has a beach, tiki deck and sits underneath enormous live oaks. Passionate locals have attended concerts at this legendary hangout for years.
The restaurant whips up its famous "Floribbean" cuisine, which meshes Florida, Louisiana, and Caribbean flavours. Iconic dishes like the blackened grouper Reuben sandwich and smoked gator ribs have been featured on many TV shows, while the flaming hot wings will have you gulping down your iced water.
Location: 910 Skipper Rd, Tampa, FL 33613, USA
Open: Tuesday–Friday from 11 am to 10 pm, Saturday from noon to 10 pm, Sunday from 1 pm to 9 pm (closed on Mondays)
Phone: +1 813-971-0666
13
The Sail Tampa
Drinks and views on the Tampa Riverwalk
The Sail is where many locals stroll down Tampa Riverwalk after work for cocktails and snacks. This bar and restaurant is a great place to watch for dolphins or to listen to live music by local artists on weekend evenings.
If you're looking to unwind after a long day of sightseeing, the waterfront is the place to go. Once the workday ends, the bustling Tampa Riverwalk turns into a soothing retreat with spectacular sunset views. At The Sail, you can kick back with a cold mug of beer, and relax as the city lights dance on the river's surface.
Location: 333 S Franklin St, Tampa, FL 33602, USA
Open: Daily from 11 am to 10 pm
Phone: +1 813-274-7778
14
Tampa Sunset Cruise
Hangout on the deck while coasting along the bay
A Tampa sunset cruise is a picturesque way to begin an exciting evening. Whether your cruise is a romantic occasion or party with friends, watching the sun dip below the horizon is an unbelievable sight when cruising the bay. Gaze at the swirl of colours filling the sky while the fading sunlight reflects on the water's surface.
Bring a cooler of refreshing drinks to split with friends, or a bottle of wine if it's for a date. Some cruise operators offer dinner packages and you can enjoy an exquisite meal while watching the sunset. Capture incredible views of the Tampa skyline beneath the twilight and watch for dolphins swimming alongside your vessel.
Back to top