Bob Baker Marionette Theatre in Los Angeles
See One of the Most Unique and Charming Theatre Shows in Los Angeles
The Bob Baker Marionette Theatre has been whimsically entertaining children and adults for over 50 years. Considered to be the oldest children's theatre in Los Angeles, Bob Baker Marionette Theatre has been designated as a historic monument, and the fun continues to this day.
It's not every day that you have the chance to visit a marionette puppet theatre. The unique performances of marionette puppets give viewers a magical experience that brings the stringed wooden creations to life. The vision of Bob Baker was always to provide family entertainment and preserve the appreciation of the arts.
Highlights of Bob Baker Marionette Theater
Bob Baker Marionette Theatre is a charming artistic experience, but it's also a historic journey into the world of marionette puppets. The theatre is just as much a museum dedicated to puppeteering as it is an artistic centre for performances. You can walk through the history of the most famous puppet, "Bobo," and see how each one-of-a-kind character was made.
Bob Baker Marionette Theatre is playfully educational as well, hoping to instil wonder in the hearts of children. To adapt to a changing environment, in addition to the standard puppet shows, Bob Baker Marionette Theatre offers a walk-through peek-a-boo experience.
Good to know when visiting Bob Baker Marionette Theater
You can rent out the theatre for private events or host Bobo's travelling company for birthday parties and other remote functions. Visitors will notice a gift shop that is just as much of a museum where you can own a piece of the history of this iconic theatre.
Bob Baker Marionette Theatre is located north of city centre LA between Highland Park and Glendale. Street parking is limited, so it's advised to arrive early. Right across the street from the theatre is York Park, which is a nice pavilion area to relax and enjoy sunny Southern California.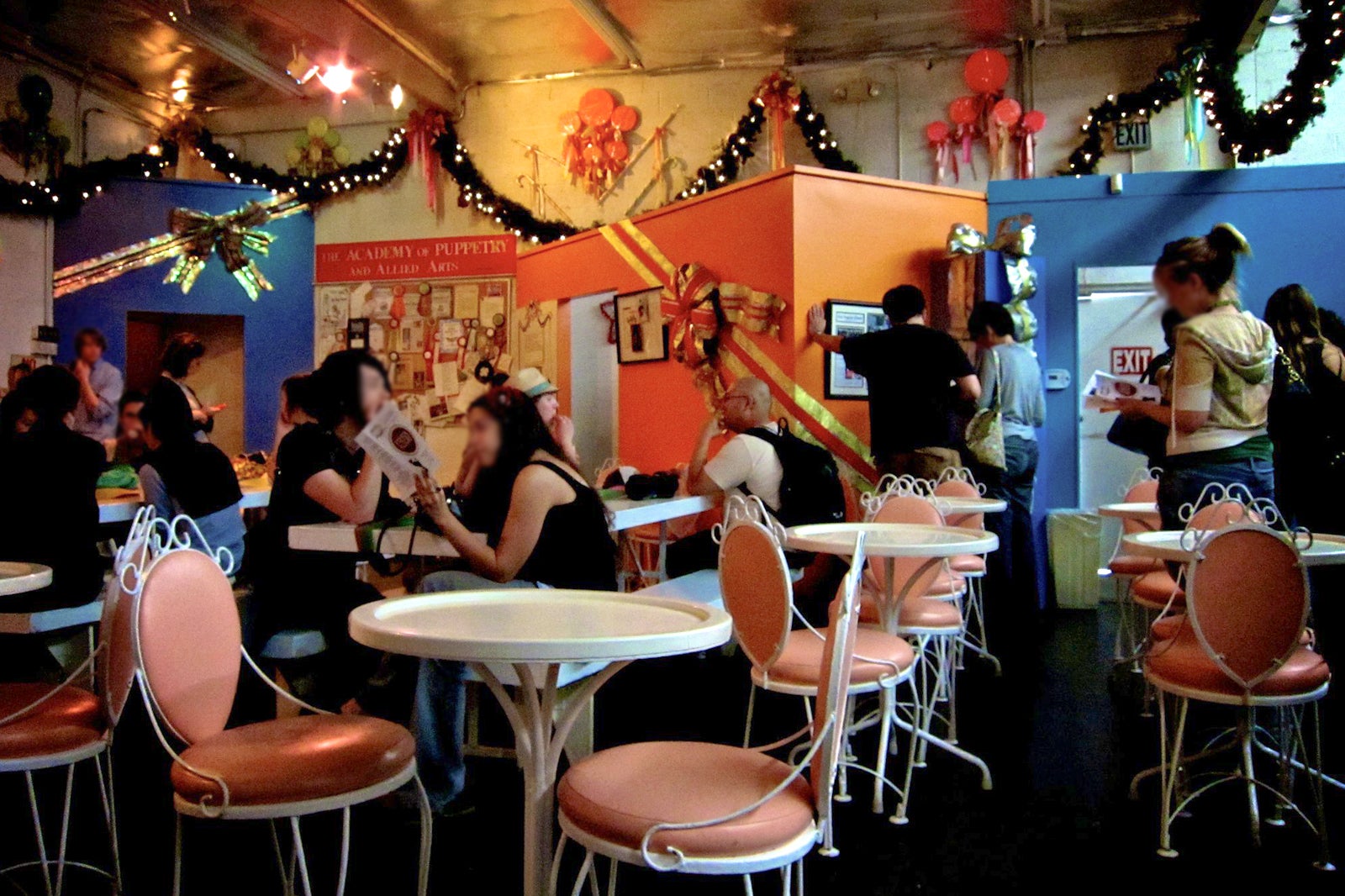 Bob Baker Marionette Theatre in Los Angeles
Location: 4949 York Blvd, Los Angeles, CA 90042, USA
Phone: +1 213-250-9995
Why book with Hotels.com?