Buena Vista Park in San Francisco
Visit a Historic Park for a Scenic View of San Francisco
Buena Vista Park is San Francisco's oldest park and easily the city's most famous for its inspiring nature and iconic views of the city. The grassy slopes of Buena Vista Park have been a place of activity, natural recreation, and relaxation since it was established in 1867.
The centralised location of Buena Vista Park lends to the beautiful vista of San Francisco from atop the elevated green space. The many wooded areas within the 37-acre park provide shade and amusement where you can enjoy an atmosphere of untamed wilderness in the midst of a thriving metropolis.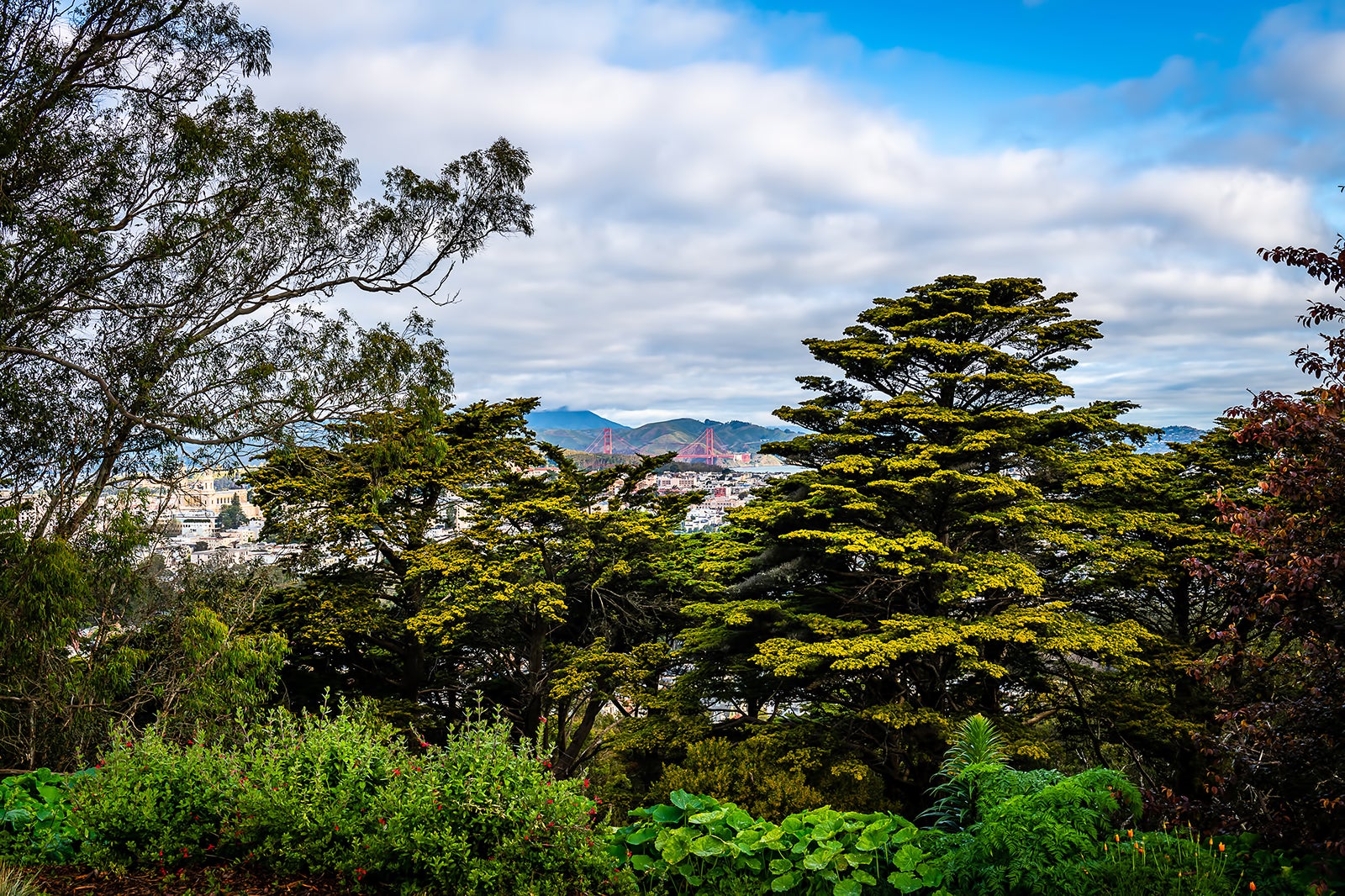 Highlights of the Buena Vista Park
Buena Vista Park is a great destination for people of all ages, whether with family, a special someone, or a furry friend. For children, there is the Buena Vista Playground with slides, climbing rings, and shaded seating areas. Dog walkers will love the many winding trails and wooded paths, and anyone looking for leisurely recreation can visit the public tennis courts.
The iconic views of San Francisco are just one of the highlights of a visit to Buena Vista Park. Many paths are steep, but the effort is rewarded by a gorgeous overview of the region while immersed in the feeling of wild, unspoiled nature.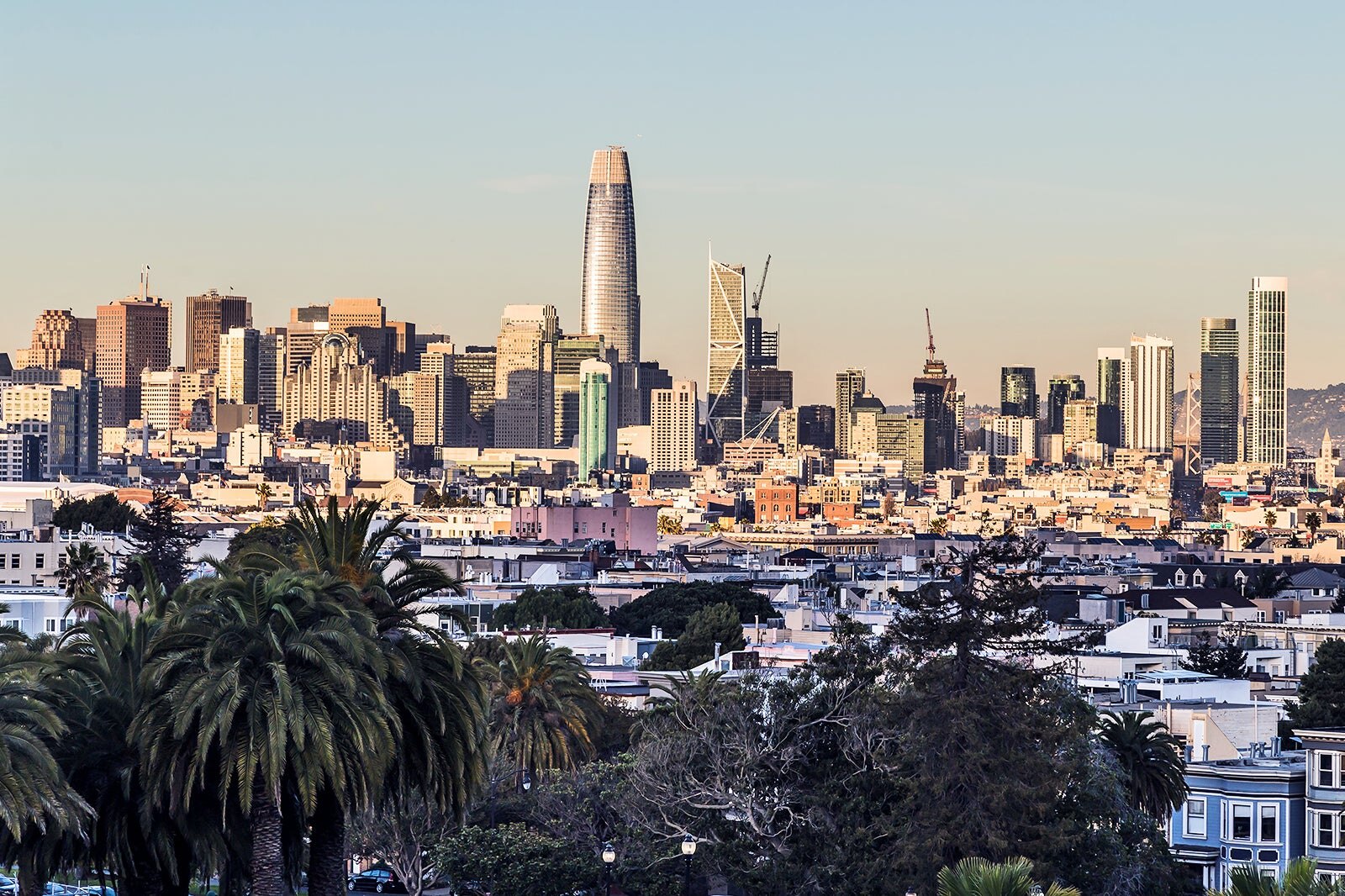 Good to know about the Buena Vista Park
You can spot Buena Vista Park fairly easily, as it is centrally located and one of the highest points in the city. Before you visit, you may want to check the event schedule because of the many cultural and eco-conscious events frequently taking place. One unique aspect is that some paths on the park's western side display repurposed Victorian headstones.
Buena Vista Park is located near some of San Francisco's most famous areas, and within walking distance, you'll find the well-known Haight Street to experience street markets and indie shops. Moderate street parking is available, and there are public transport options.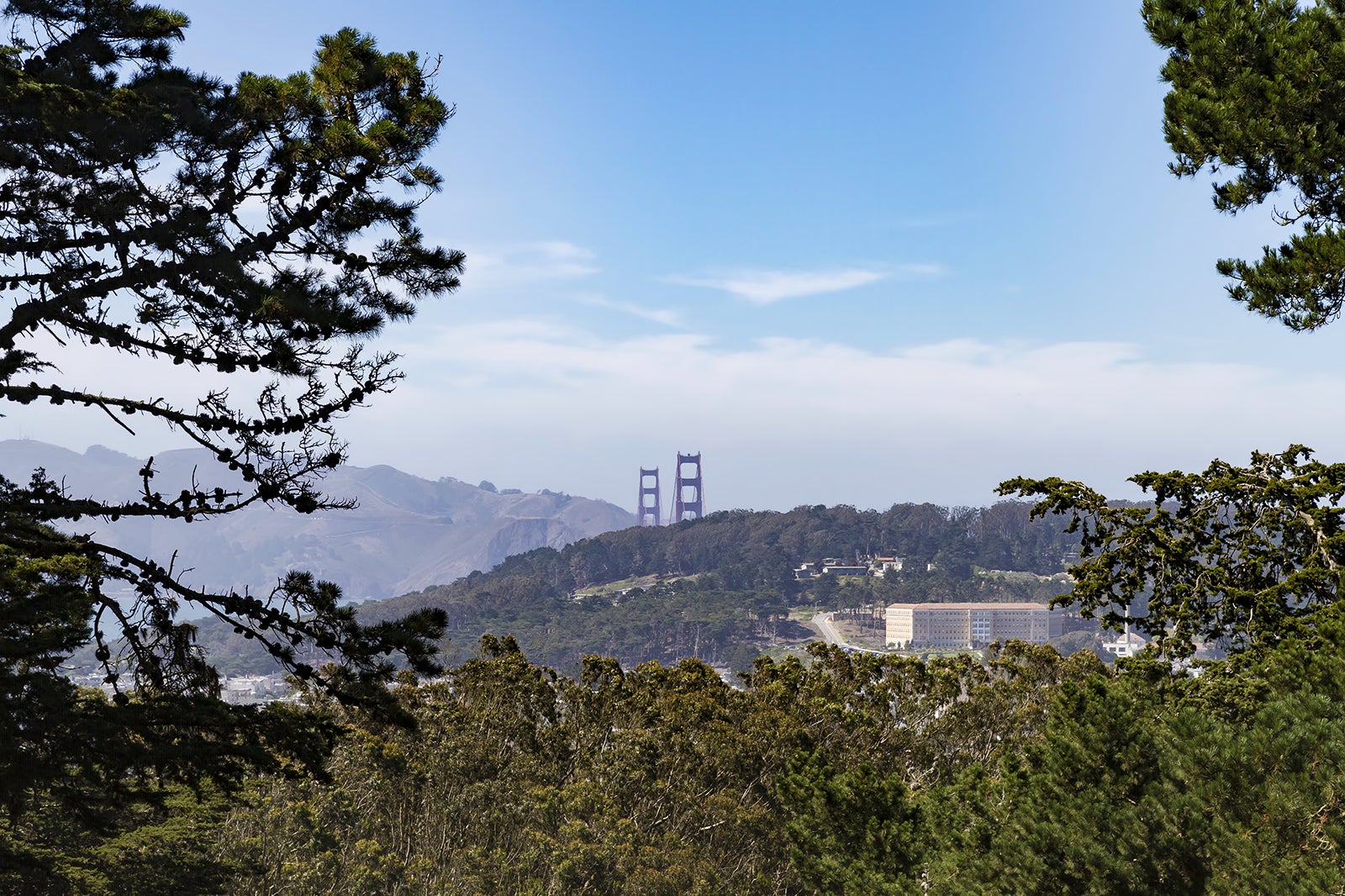 Buena Vista Park in San Francisco
Location: Buena Vista & Haight Street, San Francisco, CA 94117, USA
Open: Daily from 5 am to midnight
Phone: +1 415-831-5500
Back to top