California Academy of Sciences in San Francisco
Discover One of the World's Largest Natural History Museums
The California Academy of Sciences is a natural history museum that's home to more than 46 million specimens showcasing nature's power on land, in the water, and in space. When you visit, you can dive into the prehistoric world, be wowed by dazzling geological minerals, and discover achievements in the stars.
Just about anyone can enjoy this museum whether learning about the natural world or just gazing at the impressive displays. It'll take about 3 to 4 hours to see everything this museum has to offer, but you could spend even more time if you want to absorb everything on display.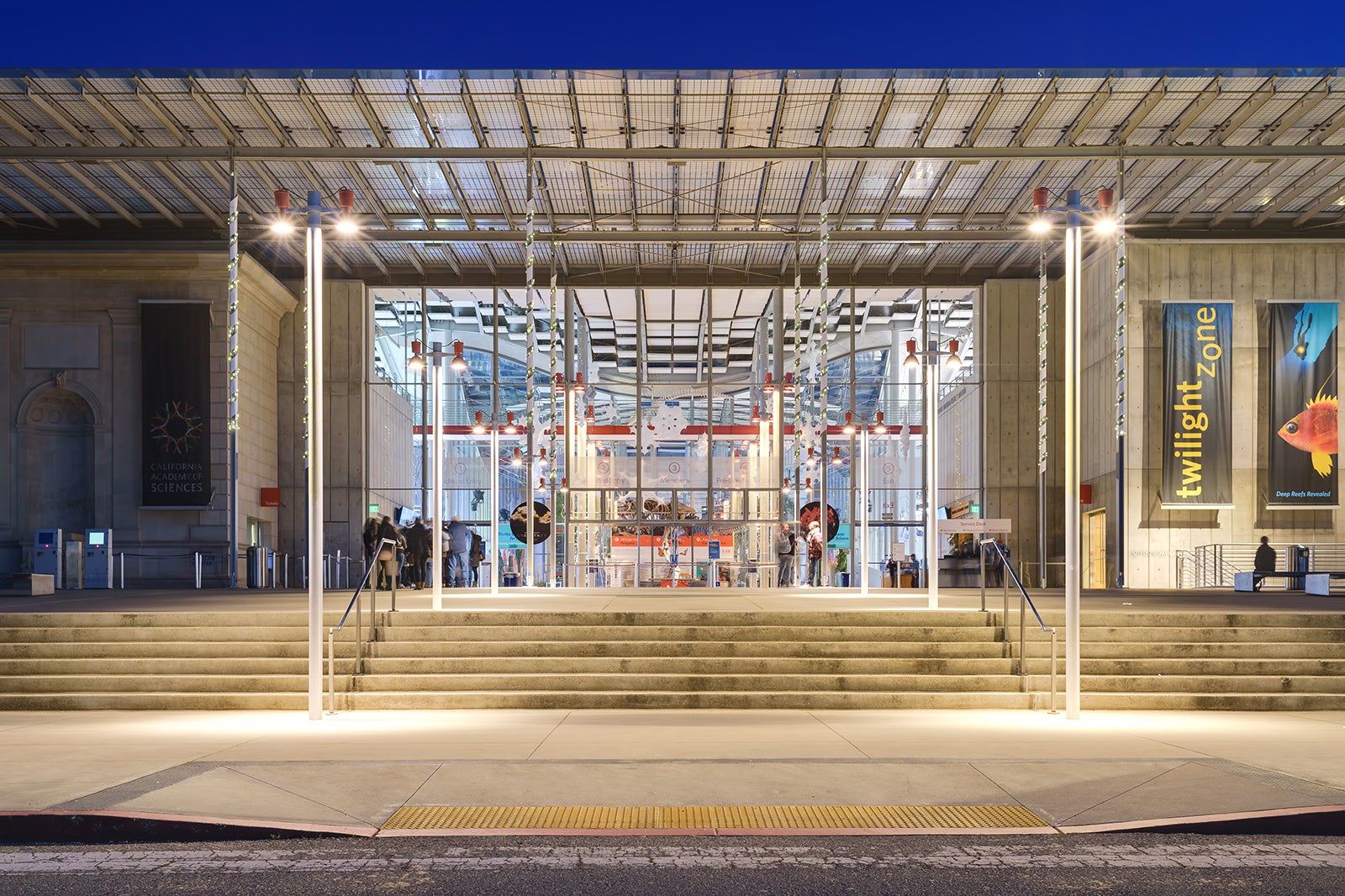 California Academy of Sciences highlights
When you visit this museum, you can explore natural history with 4 primary attractions. First, the Kimball Natural History Museum showcases a variety of fascinating exhibits, including one that specifically studies the influence that colour has on animal behaviour. Another popular exhibit focuses on the giants of nature, from ancient redwoods to whales.
In addition to the natural history museum, you can also visit the Morrison Planetarium, which is completely digital with a 75-foot screen. The Steinhart Aquarium is home to several African penguins, and the rainforest exhibit will make you feel like you're actually there with native plants all around.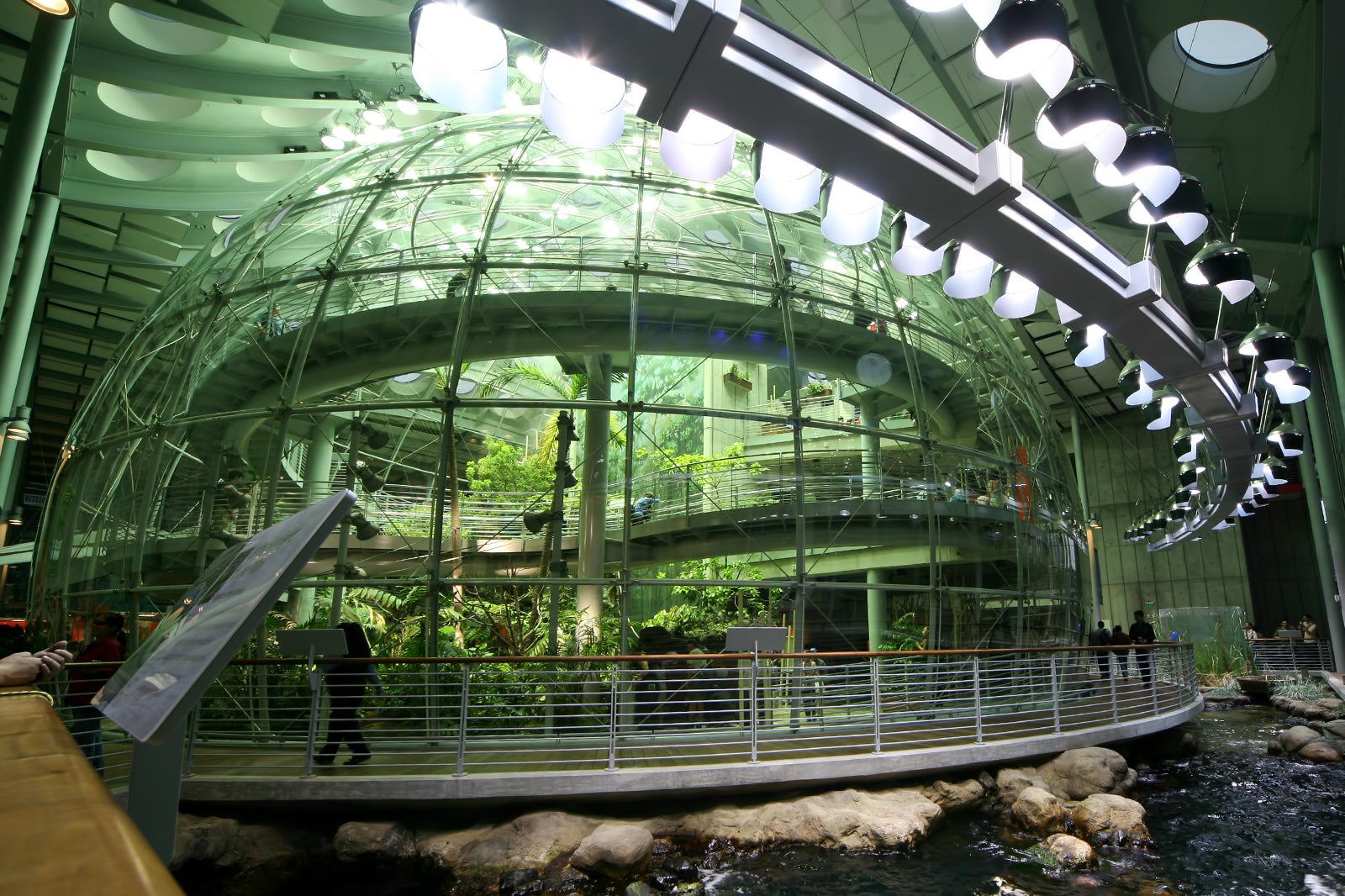 Good to know when visiting the California Academy of Sciences
While the center's exhibits are split into 4 different sections, the natural history museum makes up the bulk of the space, and it's where you'll spend most of your time. Be sure to plan your visit accordingly if you want to explore everything the museum has to offer.
If you're looking for a more adult-oriented kind of experience, the museum is open late nearly every Thursday night and offers live DJ music and cocktails in a science-themed 21+ party. Numerous exhibits will still be available during these late-night events, including the planetarium.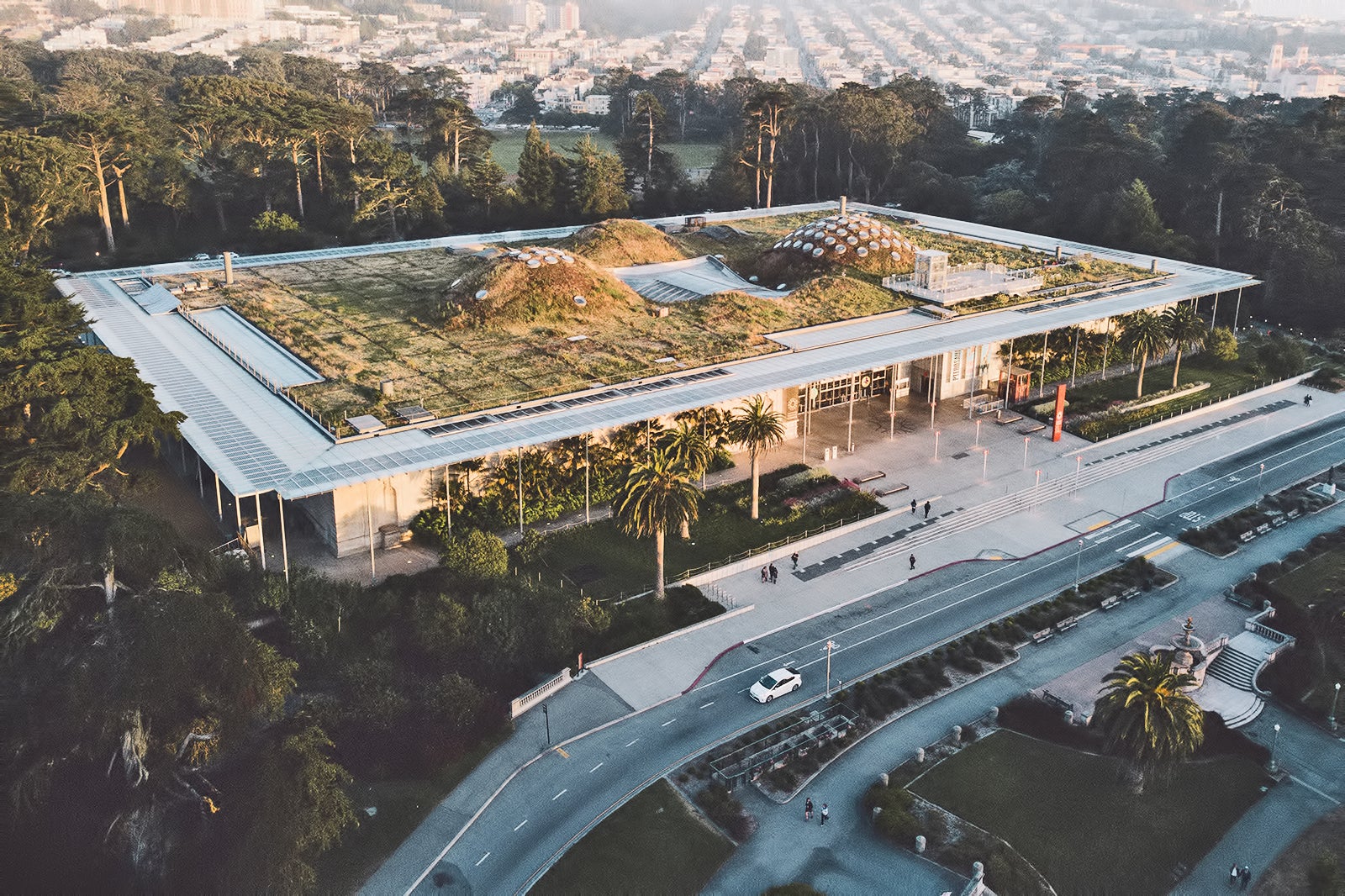 California Academy of Sciences in San Francisco
Location: 55 Music Concourse Dr, San Francisco, CA 94118, USA
Phone: +1 415-379-8000
Why book with Hotels.com?