Chinatown in Las Vegas
Explore a Culinary and Cultural Jewel Just 2 Miles From the Strip
Chinatown is a hidden gem of Las Vegas, located just 2 miles from the Strip and offering a wide range of Asian restaurants, shops, and culture. This modest area offers a world of mystique with its simple buildings flanked by the glittering towers of hotels and casinos on the horizon. The area is a foodie's dream but also offers a range of other fun activities all within minutes of Chinatown.
From shooting ranges to workout facilities named for famous athletes, karaoke bars, tattoo parlours, and even parks where you can just smash things for fun, there are plenty of options for indulging your more adventurous side here. Still, the restaurants are the biggest attraction, and here you can find more than 150 of them, most of which are fusion or Asian themed. If you're looking for a food destination on your Vegas holiday, Chinatown should absolutely be on your list of places to visit.
Chinatown in Las Vegas - one of the highlights of Las Vegas for People Who Hate Casinos and 10 Most Popular Neighbourhoods in Las Vegas (Read all about Las Vegas here)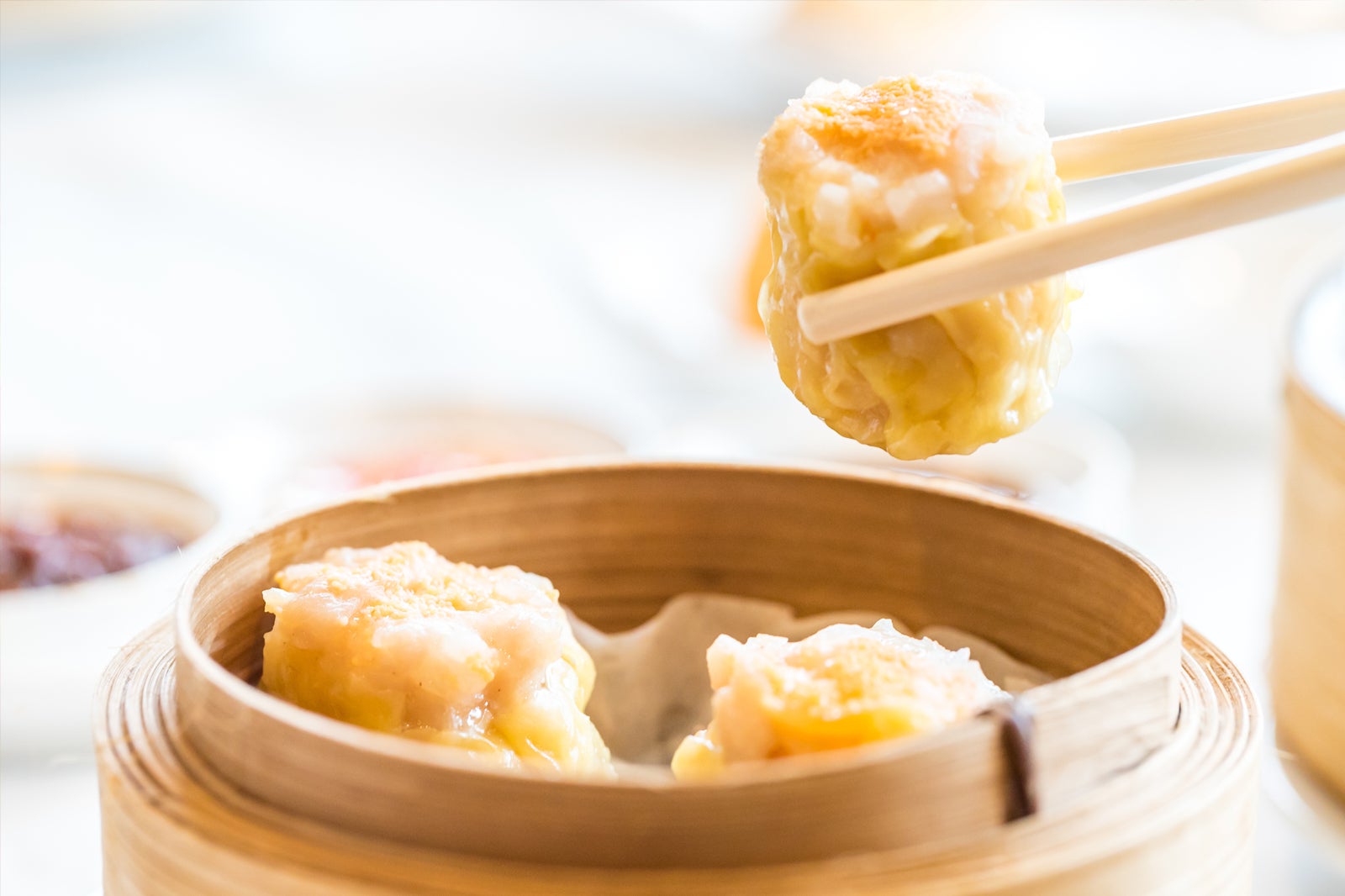 Highlights of Chinatown
The main reason people journey to Chinatown in Las Vegas is undoubtedly for the food. There are all types of restaurants to experience, each with its own approach to Chinese, Pan-Asian, or fusion cuisine. In fact, this focus on food is what sets Vegas Chinatown apart from the Chinatown areas in many other cities. Chinese culture thrives and shines here through the food.
You can visit a wide range of eateries, each with its own unique take on the food they offer. You can try restaurants that specialise in spicy crawfish, shrimp, oysters, crab, lobster, and more. You can visit a Thai restaurant that serves dishes from northern Thailand that you won't find in most Thai establishments. You can visit a classic Kurume-style ramen bar, or head for a late-night sushi joint offering fried rice, yellowtail tartare, and other fusion dishes.
History of Chinatown
Las Vegas Chinatown began with Chinatown Plaza, which today remains a destination shopping centre featuring architecture reminiscent of the Tang dynasty. This architecture has become emblematic of Chinese culture in the eyes of the West, and the largest concentration of Asian businesses in Vegas can be found here.
Since then, Chinatown has grown to become a full area in its own right. It's home to a wide range of quirky and eclectic attractions, not all of which are strictly Chinese. The Wreck Room attraction, for example, allows you to grab a crowbar or baseball bat and simply smash things just for fun. From printers to television sets and beyond, you can beat things up to take out your aggressions. You'll also find famed tattoo artists who create photorealistic portraits on skin. Chinatown also features annual events like Chinese New Year that bring culture to the masses.
Good to know about Chinatown
Chinatown is generally a safe place to visit on your Las Vegas holiday. The majority of places here are quite family-friendly and easy to navigate. Like in any big city, it's best to stay in groups and populated areas if you are unfamiliar with the geography. Wear comfortable shoes because you'll be doing a lot of walking as you bounce between culture shops and restaurants.
This area is mostly flat, so it's largely disability accessible, and people in wheelchairs or with mobility issues shouldn't have too much trouble getting around. There are hundreds of businesses here, however, so it's good to contact individual businesses to find out about the accommodation they offer. Similarly, there won't be any problem with walking your dog on a leash while you're in the outdoor areas or on the streets, but many of the businesses, particularly restaurants, won't be entirely pet-friendly, except for service animals.
Chinatown in Las Vegas
Back to top