Hollyhock House is a Frank Lloyd Wright architectural masterpiece that has been officially designated on the UNESCO World Heritage List and is open for tours. The house sports a unique architectural style known as California Romanza, and it was a trendsetter when built in the early 20th century.
Whether you're interested in architecture, history, or just interesting homes, you'll find satisfaction when touring this one-of-a-kind property. It generally takes about an hour to see everything this house has to offer, but the tour is self-guided, so you can take as long as you like.
Hollyhock House highlights
The most striking aspect of this house is a hotly debated topic, but there are quite a few features that stand out. The living room with its majestic relief over the fireplace is a common favourite, but recent visitors have been noting that the library is their favourite portion of the house.
While the rooms can certainly be alluring, don't forget to look up during your visit. The ceiling moldings are particularly impressive, as they transition seamlessly from flat parts to the angled pieces. Ultimately, visiting this house with its period-appropriate furniture is like stepping back in time.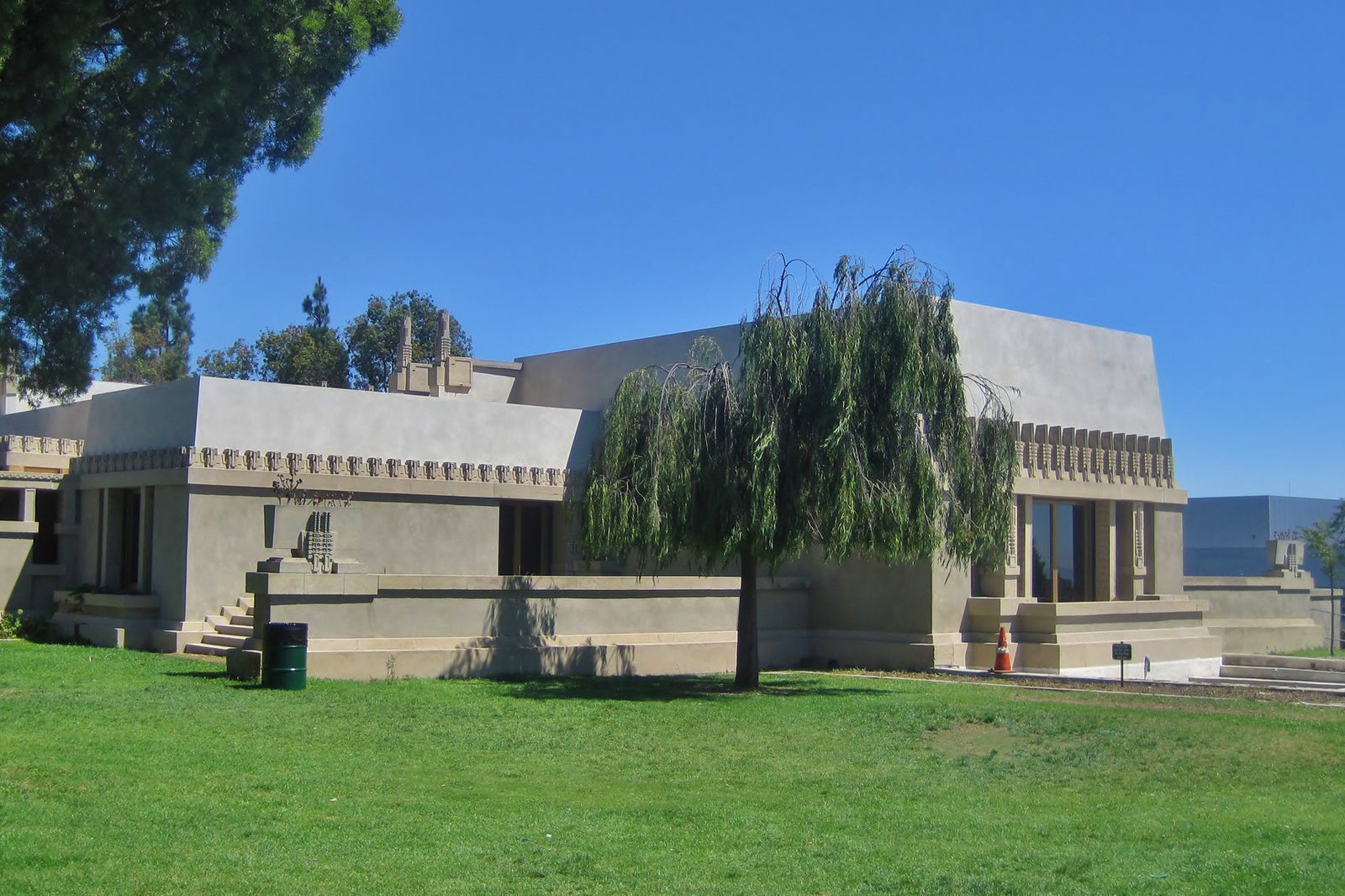 Good to know when visiting Hollyhock House
You'll find 2 ways to visit this iconic landmark. First, you can opt for a self-guided tour inside the house. Second, you can take a docent-led exterior tour, which is 20 minutes long. Of course, you can always purchase both tours.
If you're looking to learn as much as you can about the property, you can take the longer speciality tour that's only offered on Tuesdays and Wednesdays. This tour is 45 minutes long, and it takes you around the exterior and through the interior, and it's the same price as the exterior tour alone on other days.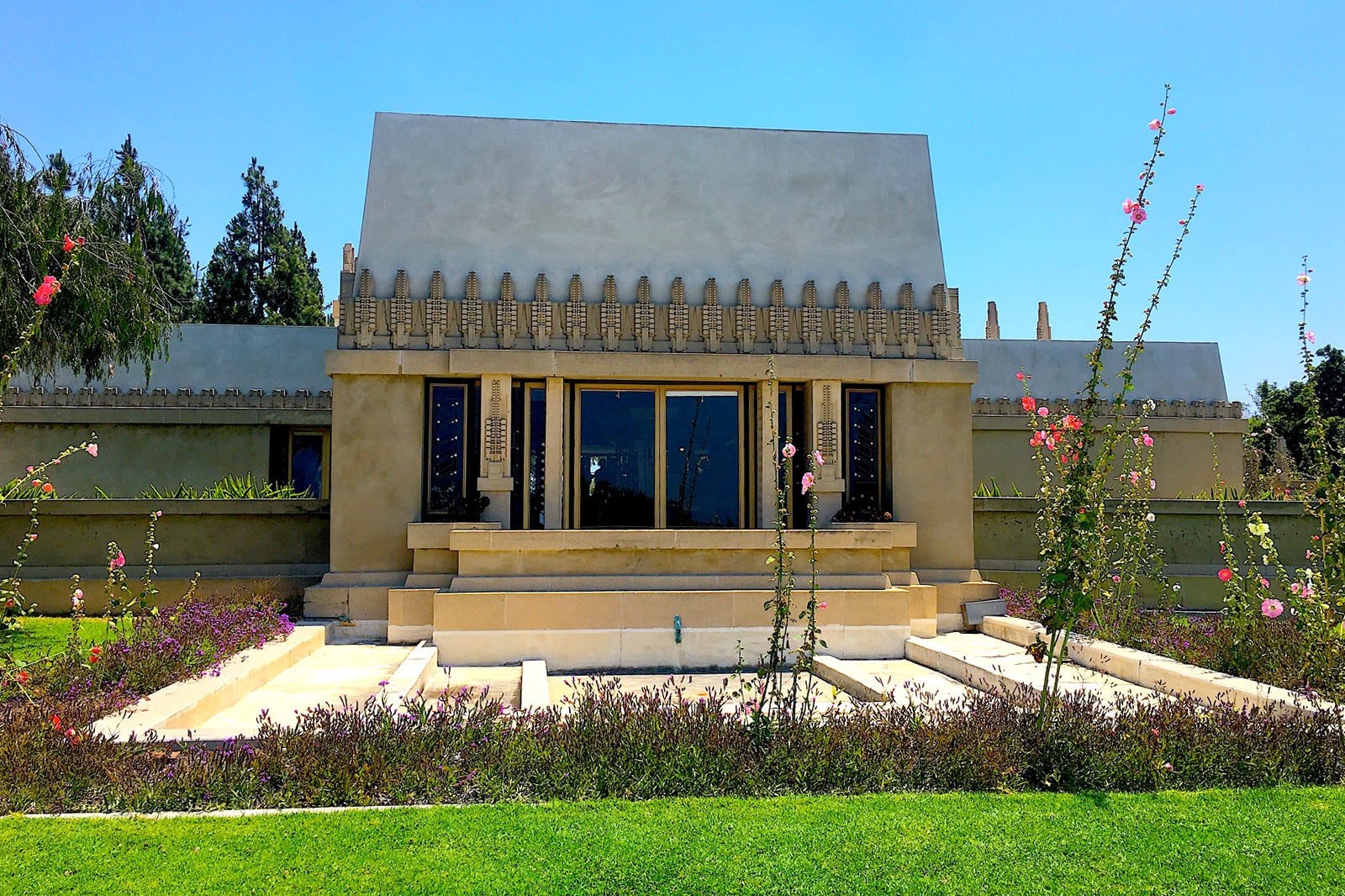 Hollyhock House in Los Angeles
Location: 4800 Hollywood Blvd, Los Angeles, CA 90027, USA
Phone: +1 323-913-4030
Back to top