Hollywood Rip Ride Rockit™ is one of Universal Orlando Resort's tallest rides. On it, you can enjoy hit songs on every twist and turn as you travel at a top speed of 65 mph and reach heights of 167 feet. For fans of thrilling and high-speed rollercoasters, this is one you must try.
The 97-second ride at Universal Studios Florida™ is one of the most thrilling and fun rides in the park (and all of Orlando, in fact), as you get to choose a song to listen to on the way round and travel at incredible speeds. As the music starts pumping, you go up 7 storeys, high above Universal Studios, before the adrenaline-pumping ride begins.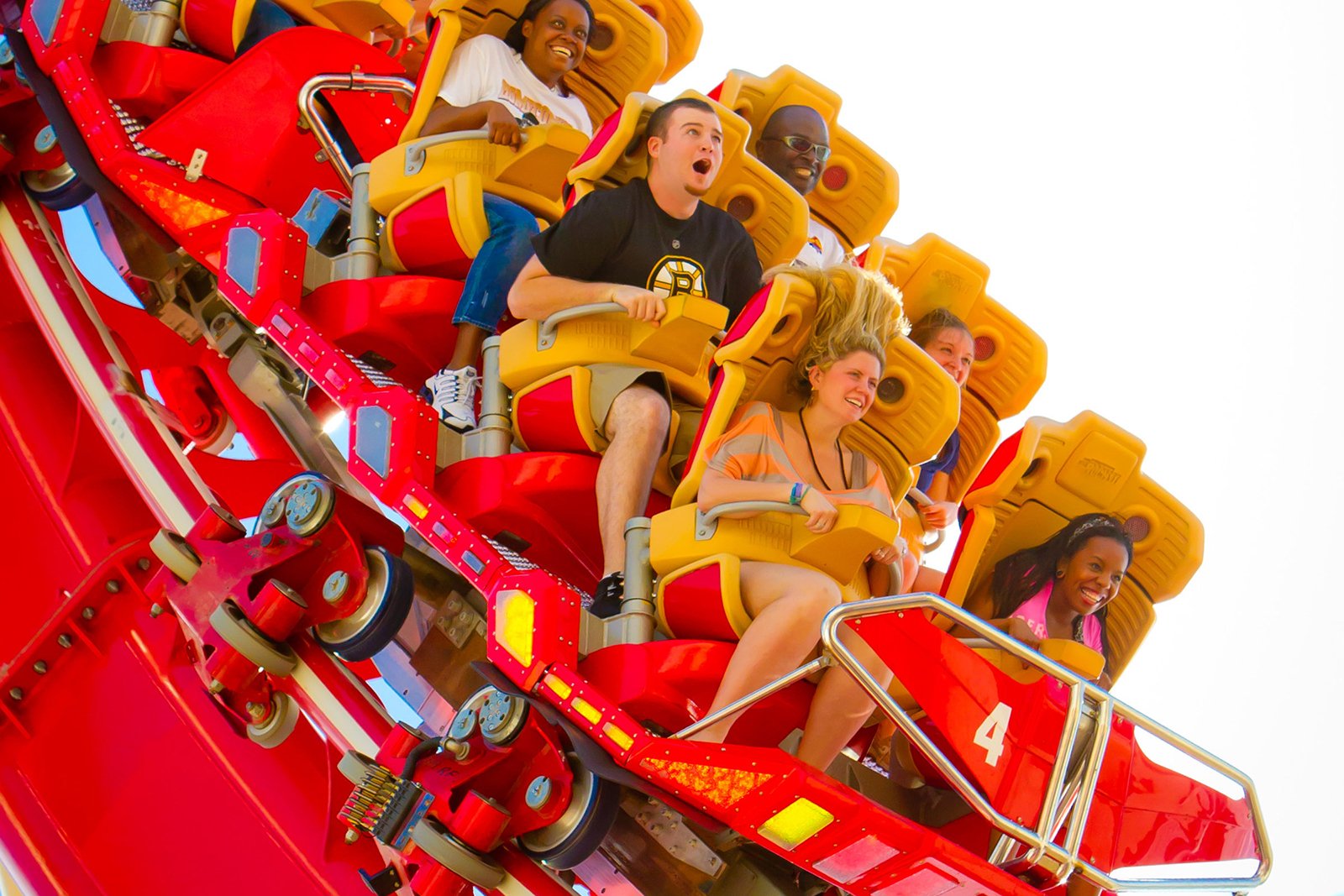 This incredible rollercoaster takes you on the world's first non-inverting loop and through several audio and visual effects as you speed through another 5 near-miss moments of excitement. At the end of your ride, you get to watch the entire experience back on video and even take it home or send it to your family and friends.
Admission to the Hollywood Rip Ride Rockit™ rollercoaster is included in your ticket to Universal Orlando Resort, Universal Park-to-Park Pass, or Annual Pass.
Hollywood Rip Ride Rockit Rollercoaster
Location: Universal Orlando Resort, 6000 Universal Blvd, Orlando, FL 32819, USA
Phone: +1 407-363-8000
Why book with Hotels.com?