Honolulu Zoo is part of Kapiolani Park in Waikiki and has 42 acres of animal habitats that are divided up into 3 distinct sections. These include Pacific Islands, which includes creatures like the Galapagos tortoise and many different bird species; African Savannah with giraffes, zebras, crocodiles, rhinos, and hippos; and Tropical Forest with Komodo dragons, orangutans, monkeys, and elephants. There are also playgrounds, food and drink for purchase, and plenty of space for picnics with coolers allowed.
When in Honolulu, you probably envision yourself soaking up the sun and the sand, snorkelling, surfing, or otherwise enjoying the Pacific during your Hawaiian getaway, but you'll also want to make time for some other attractions, particularly the Honolulu Zoo. it's popular among kids and adults alike.
It's small enough that you can see everything within a half-day, with early morning the best time to come and then perhaps spend the afternoon relaxing at the beach.
Honolulu Zoo - one of the highlights of 11 Best Things to Do in Honolulu and 10 Things to Do with Your Family in Honolulu (Read all about Honolulu here)
What are the highlights and features of Honolulu Zoo?
Honolulu Zoo houses over 900 mammals, birds, and reptiles, most of which are seen at a distance, but there's also a 'zoo within a zoo' for the kids. The Keiki Zoo is the place where little ones can cuddle up to goats, feel the wool of a llama and look a miniature horse in the eye. There is an outdoor eatery and all sorts of hands-on activities where they can work off pent-up energy. They'll have fun crawling inside tunnels to see guinea pigs, turning a water wheel, and climbing the 2 jungle gyms at the playground.
If you want to marvel at some of Hawaii's magnificent flora, be sure and walk through the botanical gardens which featured endemic and indigenous Hawaiian plants. The gorgeous blooming flowers make for outstanding photo-ops, while providing an educational experience at the same time.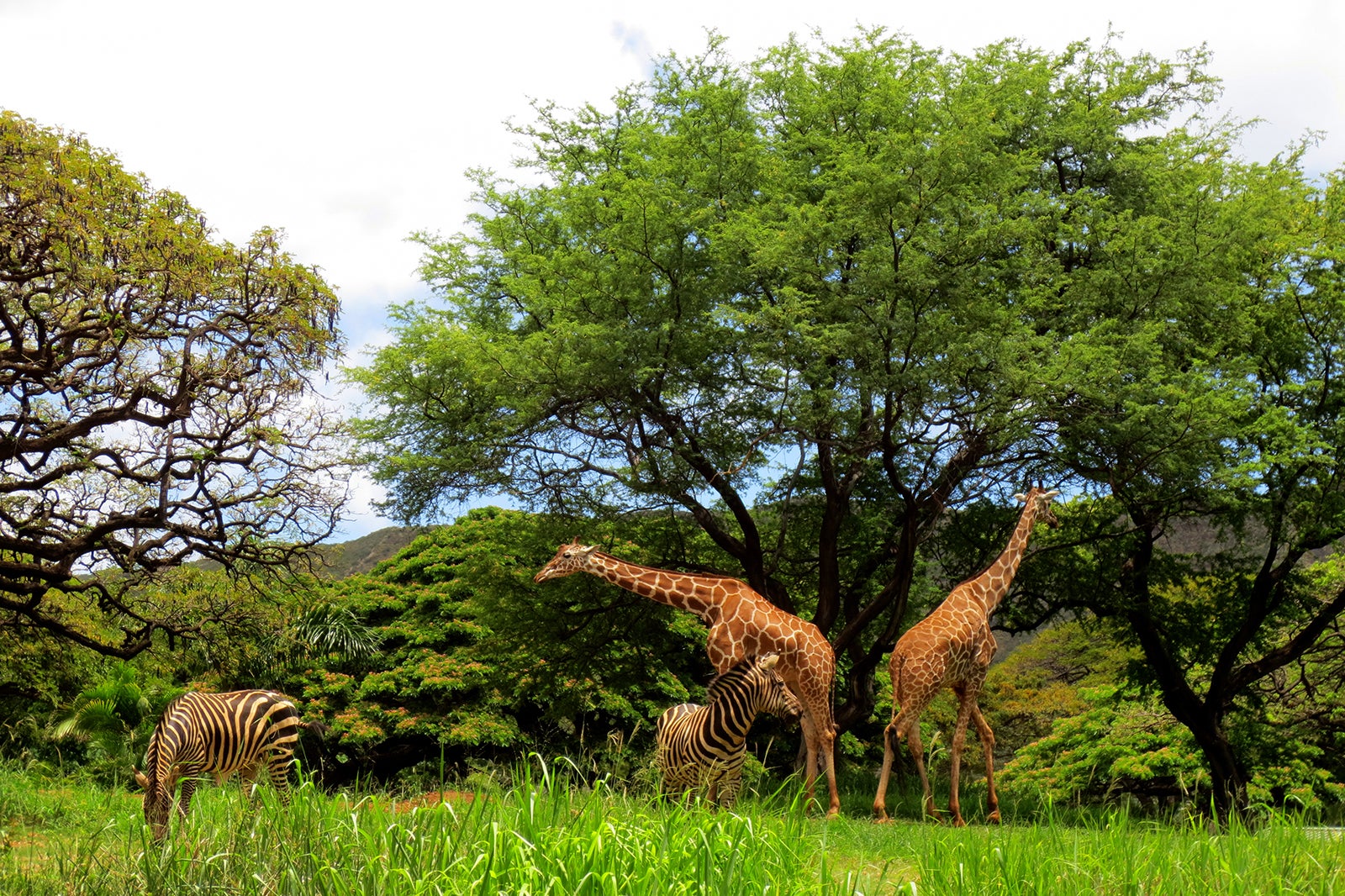 What else can you do at Honolulu Zoo?
Instead of visiting Honolulu Zoo early in the morning, you can take an after-hours guided tour on Friday and Saturday evenings. The 2-hour walking excursion provides a glimpse at what the zoo is like once its many visitors are gone and the gates are closed. It's led by expert educators who will fill you in on the animals' behaviours and how the zoo is helping in the conservation efforts of endangered species.
Whether you explore the zoo during the day or on the evening tour, keep an eye out for the colourful peacocks that roam the grounds. You might be surprised to learn that the birds don't belong to the zoo. The land that it sits on was once owned by Princess Kaiulani who had a passion for peacocks and kept them as pets.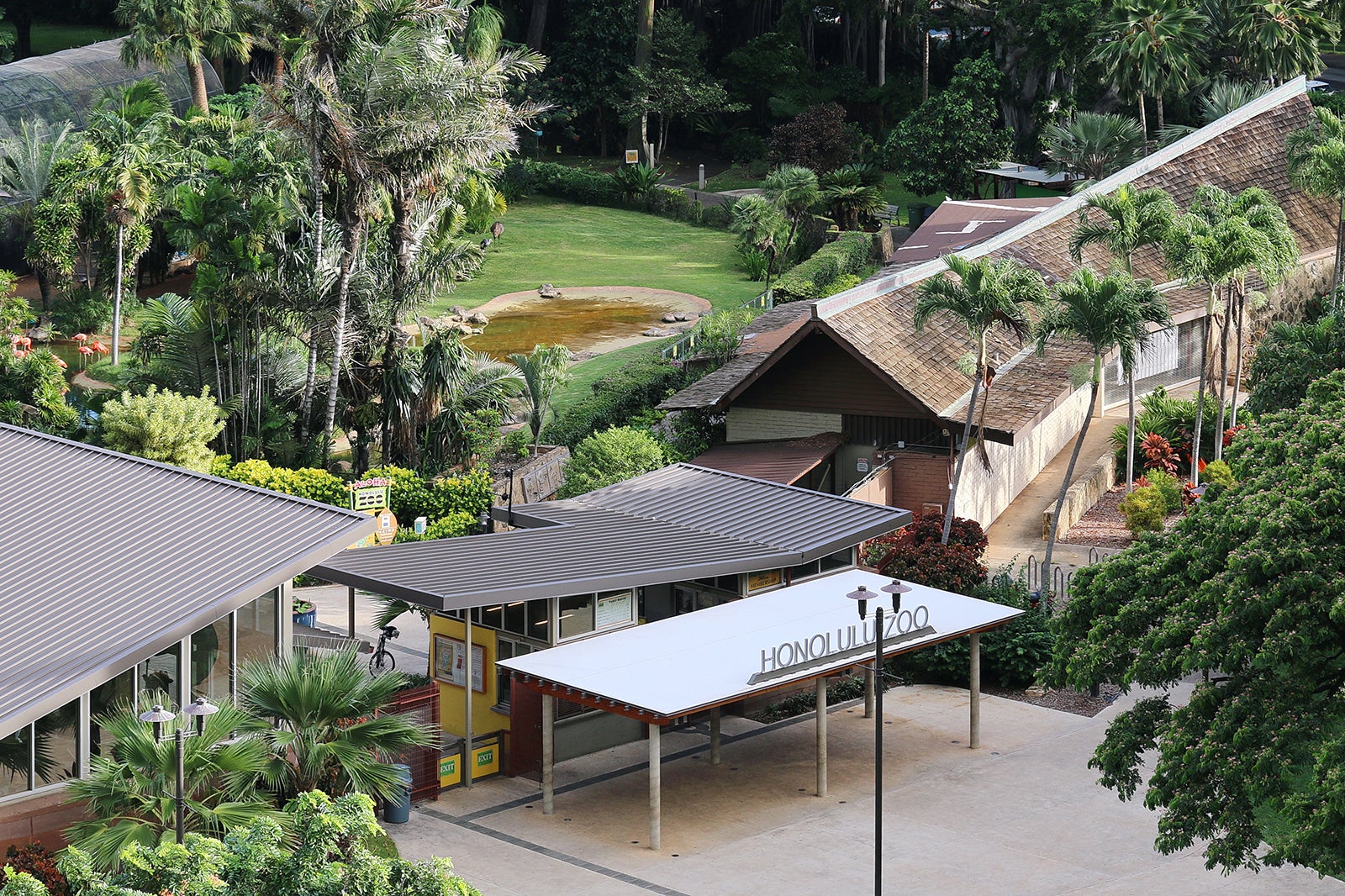 Good to know about Honolulu Zoo
When visiting Honolulu Zoo, weekday mornings tend to be the least crowded, ideal for those who don't relish dodging countless others to get a better view of the penguins, warthogs, chimpanzees, and other creatures. This is when you'll want to come to capture photos, although the after-hours evening tours are often even better as the animals are far more active and you won't have anyone to interrupt that perfect shot. It will be more pleasant walking around thanks to the cooler temperatures too.
If you do plan to visit the zoo on the weekend, be aware that its metered lot is also used by beachgoers due to its close proximity to the sand so it can be very difficult to find a parking spot. Your best bet is to walk, take a taxi, Uber or Lyft.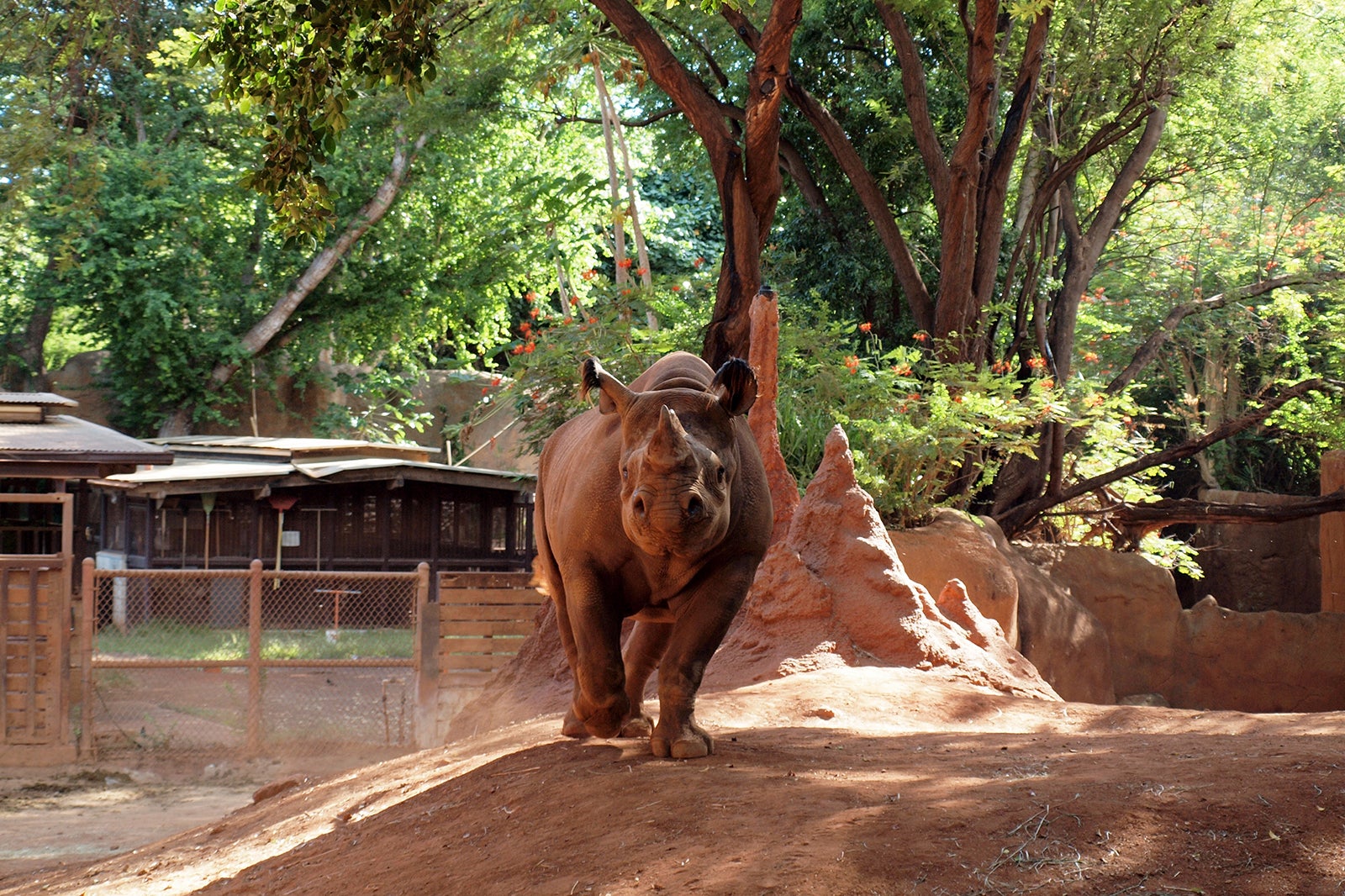 Honolulu Zoo
Location: 151 Kapahulu Ave, Honolulu, HI 96815, USA
Open: Daily from 10 am to 3 pm
Phone: +1 808-926-3191
Why book with Hotels.com?