Kirby Cove is a small bayside park with trails and a campground where you can absorb incredible views of San Francisco from across the Golden Gate. Whenever you see a friend post one of those iconic pictures of the Golden Gate Bridge with the water crashing onto the shore, chances are they snapped it at Kirby Cove.
The vistas of the bridge and city skyline draw thousands of visitors to Kirby Cove each year, but that's only one aspect of the park. You can also experience a sandy beach, over a mile of trails across the forested hillside, accommodating campsites, and an unforgettable experience in nature.
Highlights of Kirby Cove
The beauty of a hike through Kirby Cove is often inexpressible as you walk past towering groves of eucalyptus, pine, and cypress trees that surround most of the sloping, winding paths. You will frequently get a peek through the dense tree cover at the majestic Golden Gate Bridge and green hillside below.
One fun secret of Kirby Cove that not many talk about is the various abandoned bunkers that you can walk up to for a unique photo op. The hike down to the beach is well worth your time, and you will be rewarded with the famous views of the Golden Gate Bridge.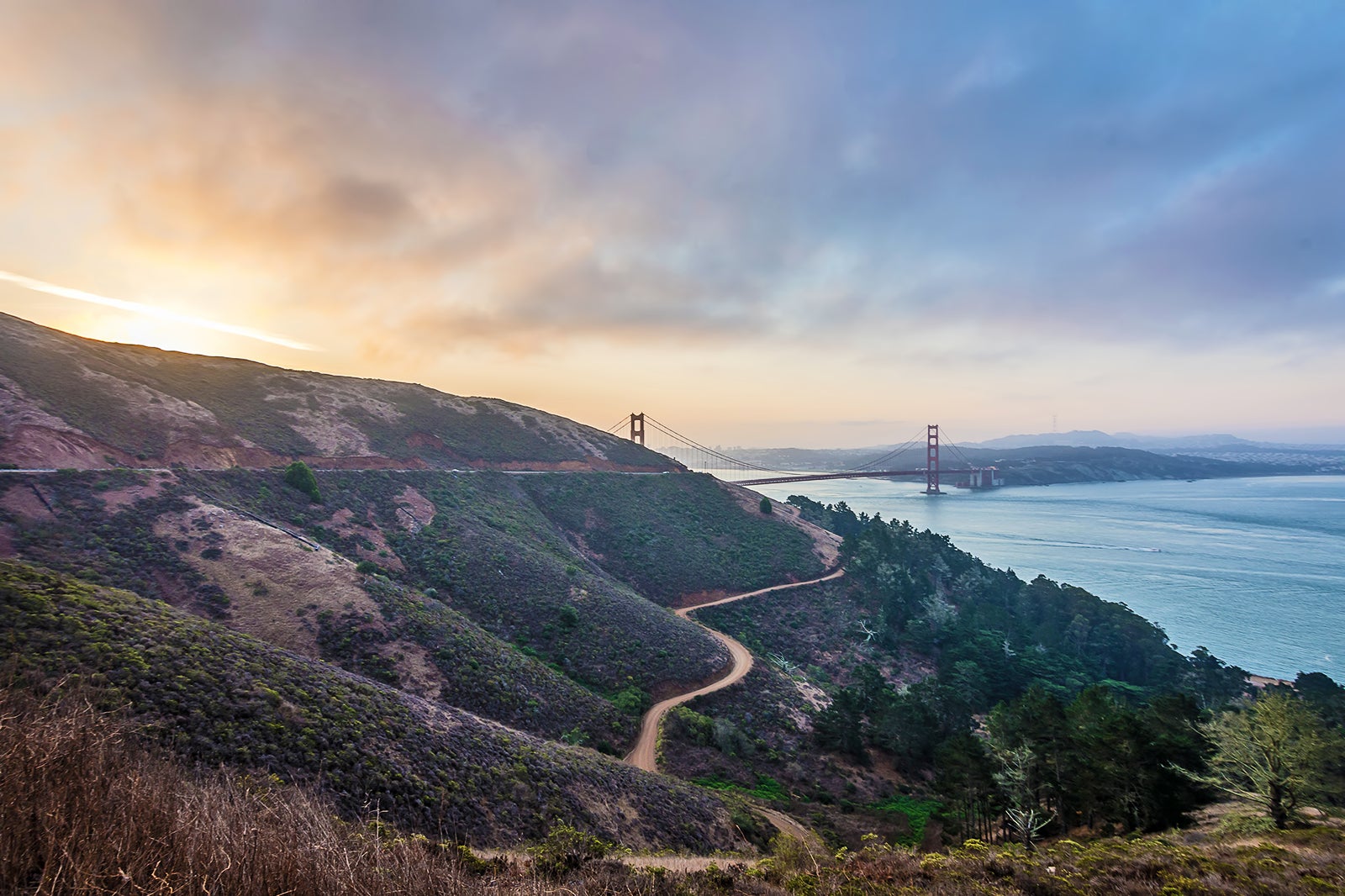 What to know about Kirby Cove
Kirby Cove is spread across varying terrain that slopes downward towards the coast. For that reason, it's advised to plan for an uphill walk if you're leaving the beach at the end of the day. If you plan to camp at Kirby Cove, get your reservations well in advance because the limited number of campsites goes quickly.
Kirby Cove is easy to access by vehicle, and you can park at Battery Spencer or in the lot near the bridge. Kirby Cove is open to the public, so you don't need a campsite to enjoy hiking the trails or use one of the outdoor spaces for a picnic.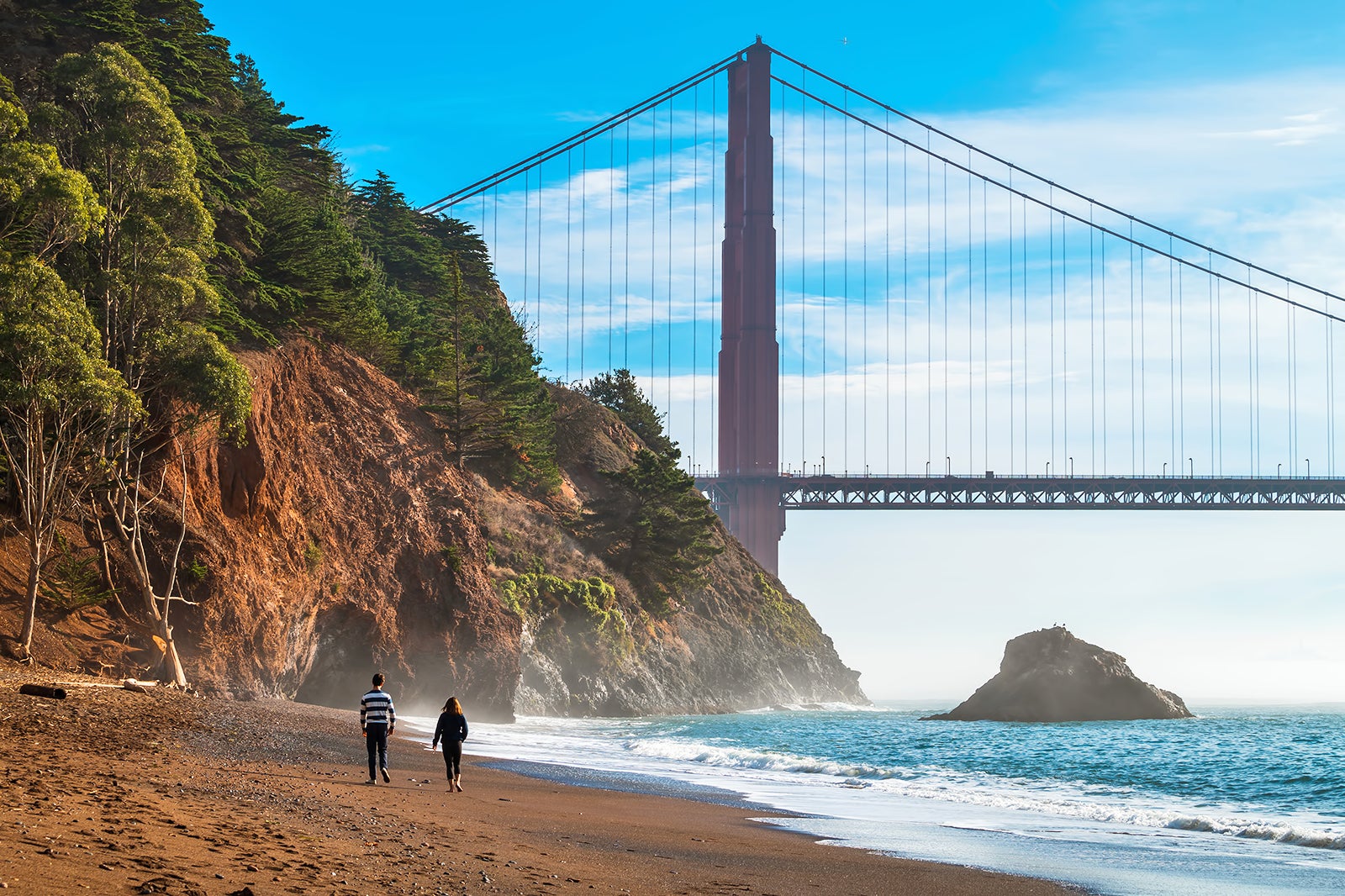 Kirby Cove in San Francisco
Location: 948 Fort Barry, San Francisco, CA 94965, USA
Open: Hours vary by season
Phone: +1 415-331-1540
Back to top