The Korean Friendship Bell is a massive bell and prominent landmark meant to symbolise the relationship between the United States, the people of Los Angeles, and the Republic of Korea. The bell weighs 17 tonnes, is 12 feet tall, and features intricate designs on its body and surroundings.
When you visit this bell, you'll find a serene and tranquil environment, as it rests peacefully atop an overlook. Aside from the bell itself, the location also functions as a scenic viewpoint from which you can see the Los Angeles harbour and the Catalina Channel.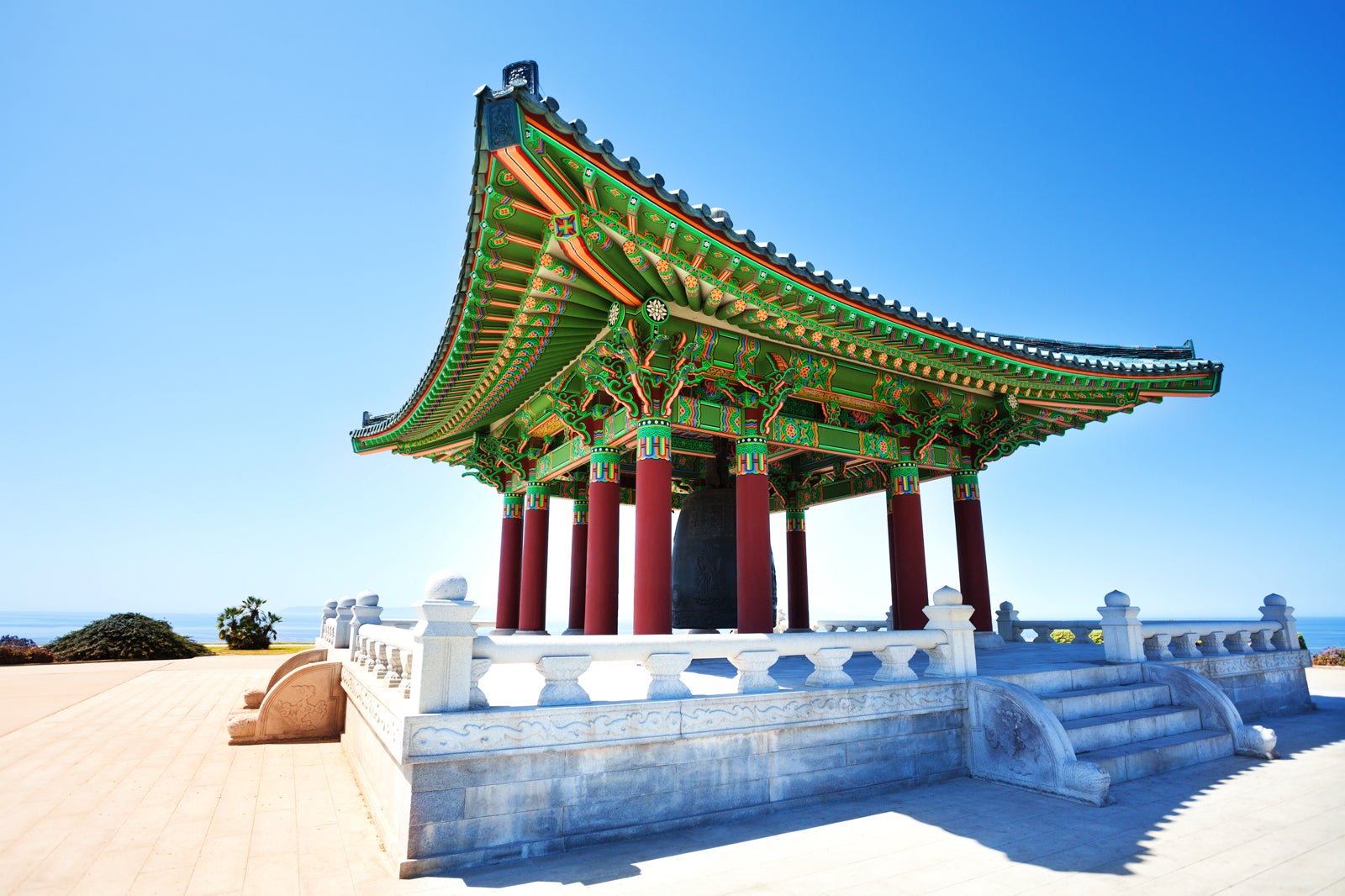 Korean Friendship Bell highlights
This bell was cast and built in 1976, and it was donated to Los Angeles that same year after being shipped from Korea. It was made using a mixture of tin and copper primarily, but it also contains traces of lead, nickel, gold, and phosphorus to achieve its stunning tone.
On the knoll, you'll find the bell is housed in a stone structure that's modelled on a Korean pagoda. While the bell itself was shipped in from Korea, this pagoda was built on-site by craftsmen who were flown in from the country.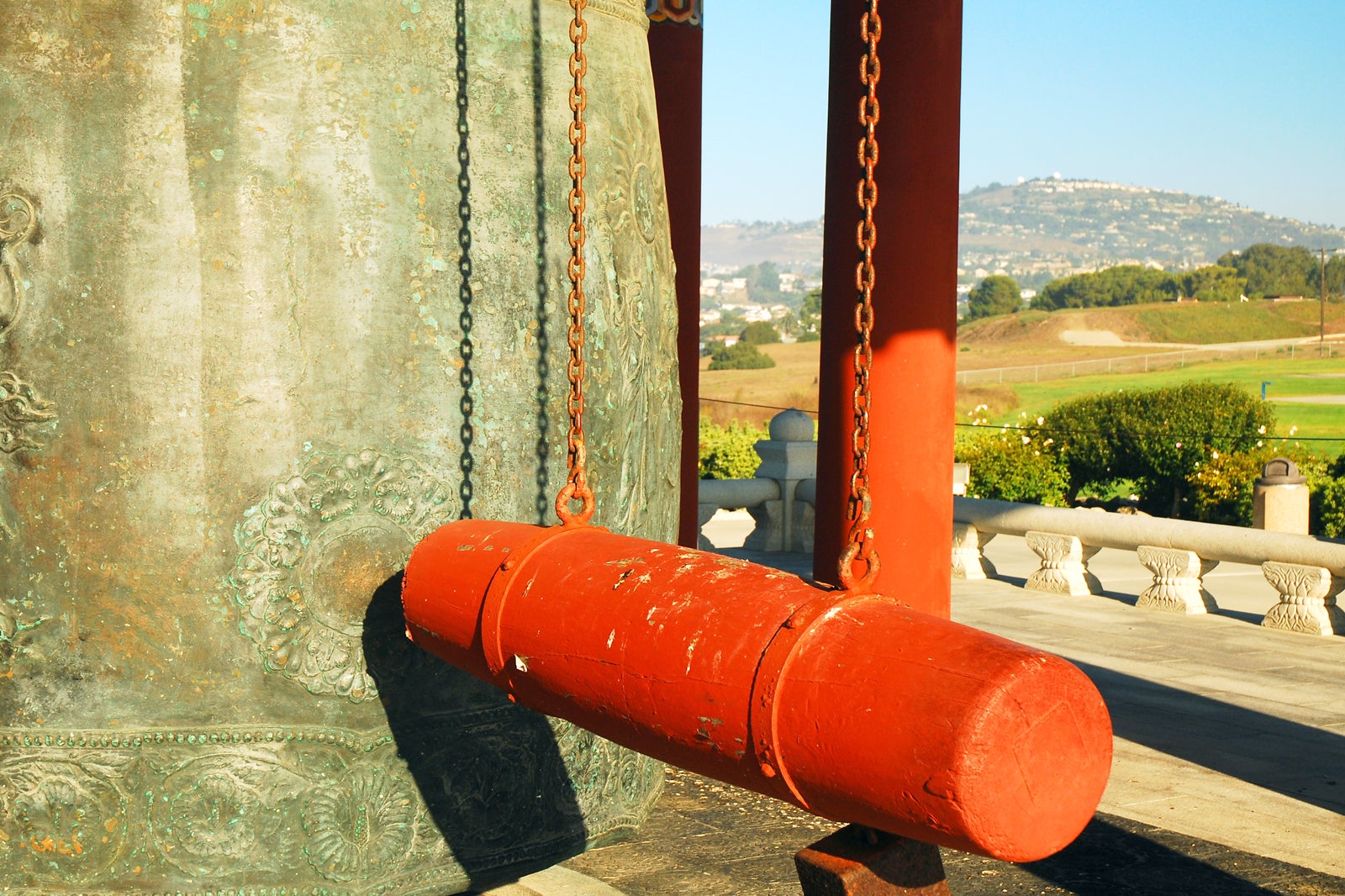 Good to know when visiting the Korean Friendship Bell
When you make your trip to the Korean Friendship Bell, make sure you take some time to absorb the sights. This scenic viewpoint offers a unique perspective on the Los Angeles harbour, as its specific location was picked to honour American soldiers who set out for the Korean War from the harbour.
You'll find a special car park created for the bell, so it's easy to travel to this San Pedro destination by car. Admission is free, so be sure to include this destination on any budget-friendly trip to LA. You can also visit Point Fermin nearby with its iconic 19th-century lighthouse.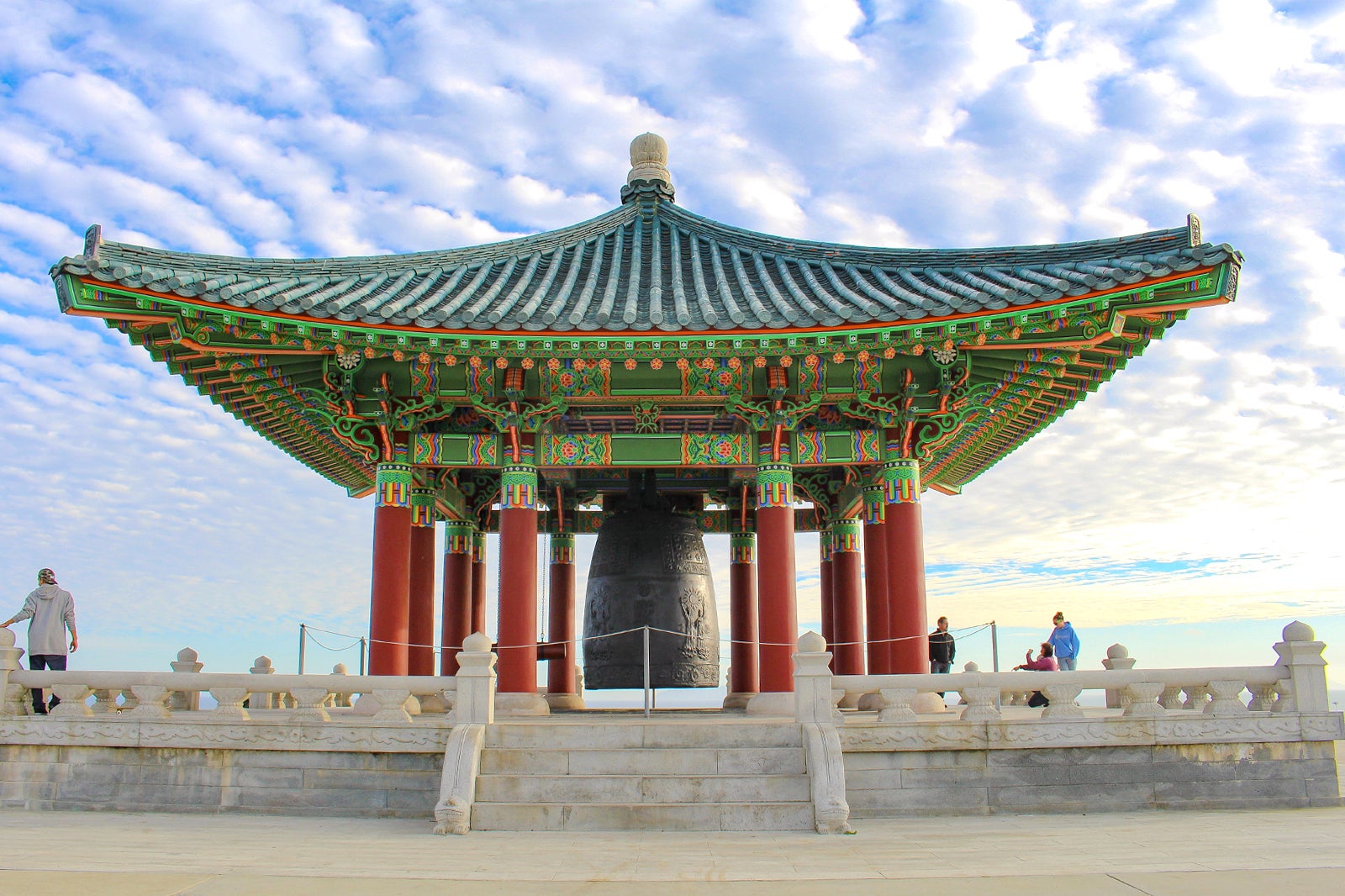 Korean Friendship Bell in Los Angeles
Location: 3601 S Gaffey St, San Pedro, CA 90731, USA
Open: Daily from 7 am to 7 pm
Phone: +1 310-548-7705
Why book with Hotels.com?