The Las Vegas Strip is where it all goes down in the great Gaming Capital of the World. Running north to south alongside I-15 through the southern part of the city, it's a happening medley of massive casinos and audacious attractions you simply have to see to believe. It's the place to be to throw bets on the blackjack tables of iconic establishments like the Bellagio and the MGM Grand. But there's way more than just gambling. Hedonistic mega clubs, urban rollercoasters, recreations of Paris and Venice – it's all here.
First-time visitors to Vegas are likely to be dreaming of The Strip because this is surely the most quintessential and legendary corner of the metropolis. You can fly in for a quick weekend of wild nights and big-show entertainment. Or you can come for hard-earned R&R in the luxurious hotel resorts, which often have skyline swimming pools and swish spas.
Las Vegas Strip - one of the highlights of 10 Best Things to Do for Couples in Las Vegas and 10 Best Things to Do in Las Vegas (Read all about Las Vegas here)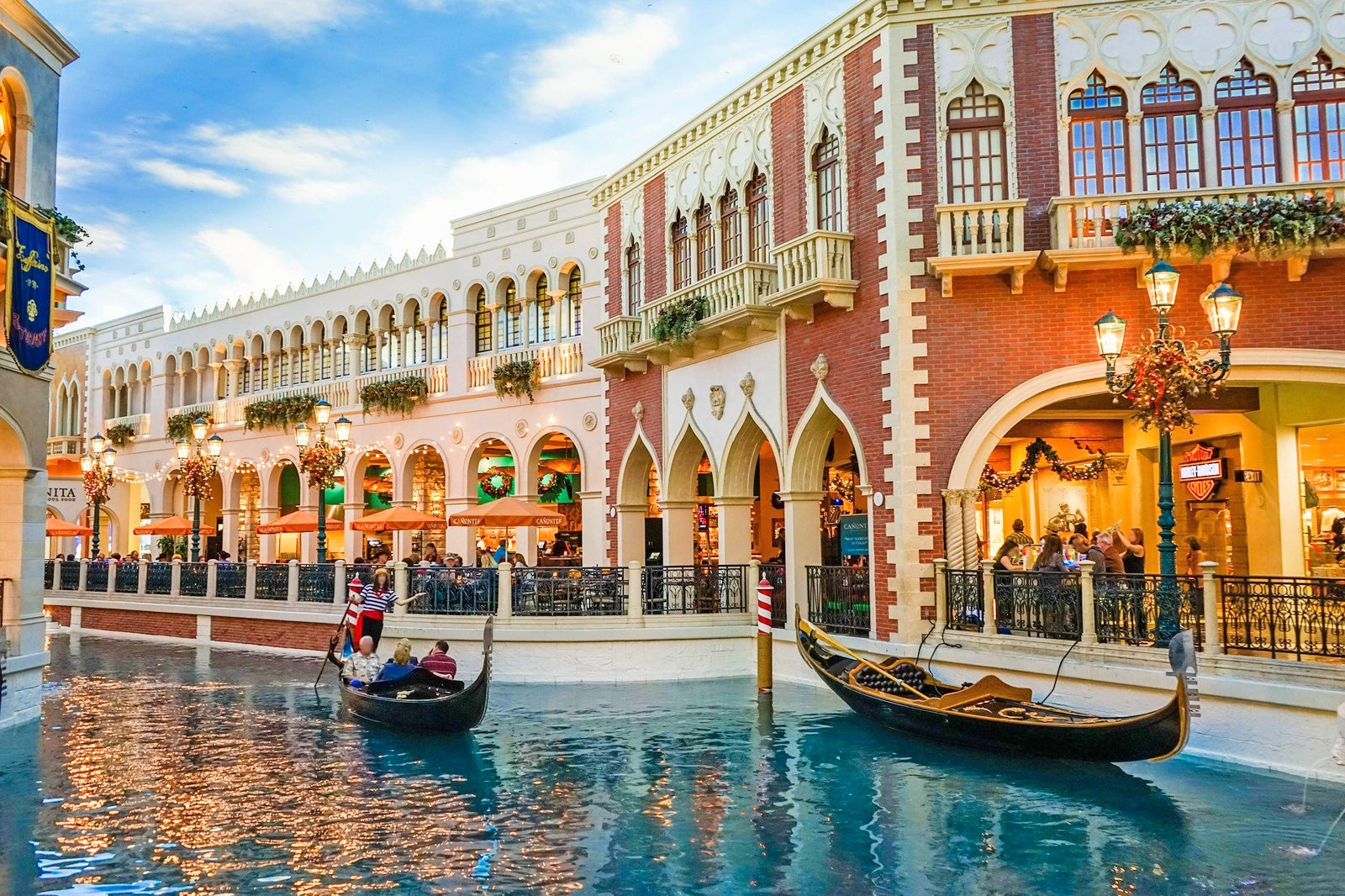 What are the highlights of Las Vegas Strip?
There's no doubt that The Strip is up there with the biggest must-see attractions in Las Vegas. It doesn't have one thing that helps it stand out from the crowd. Instead, it's about the full whack of world-famous casinos and venues, with plenty more besides.
You've probably already heard of the Bellagio, fronted by those beautiful fountains that erupt in a symphony of water and light. Everyone knows about The Venetian, too, where you can take a break from the USA for a moment to sample the romantic canals of northern Italy.
On top of those come a hive of enthralling shopping concourses and family draws. There's the Adventuredome, for example, which bursts with spinning-top rides and a vertical-drop rollercoaster. Then you've got the gardens of the Flamingo Las Vegas, touting encounters with pink-tinted birds and koi ponds, all amid the urban jungle.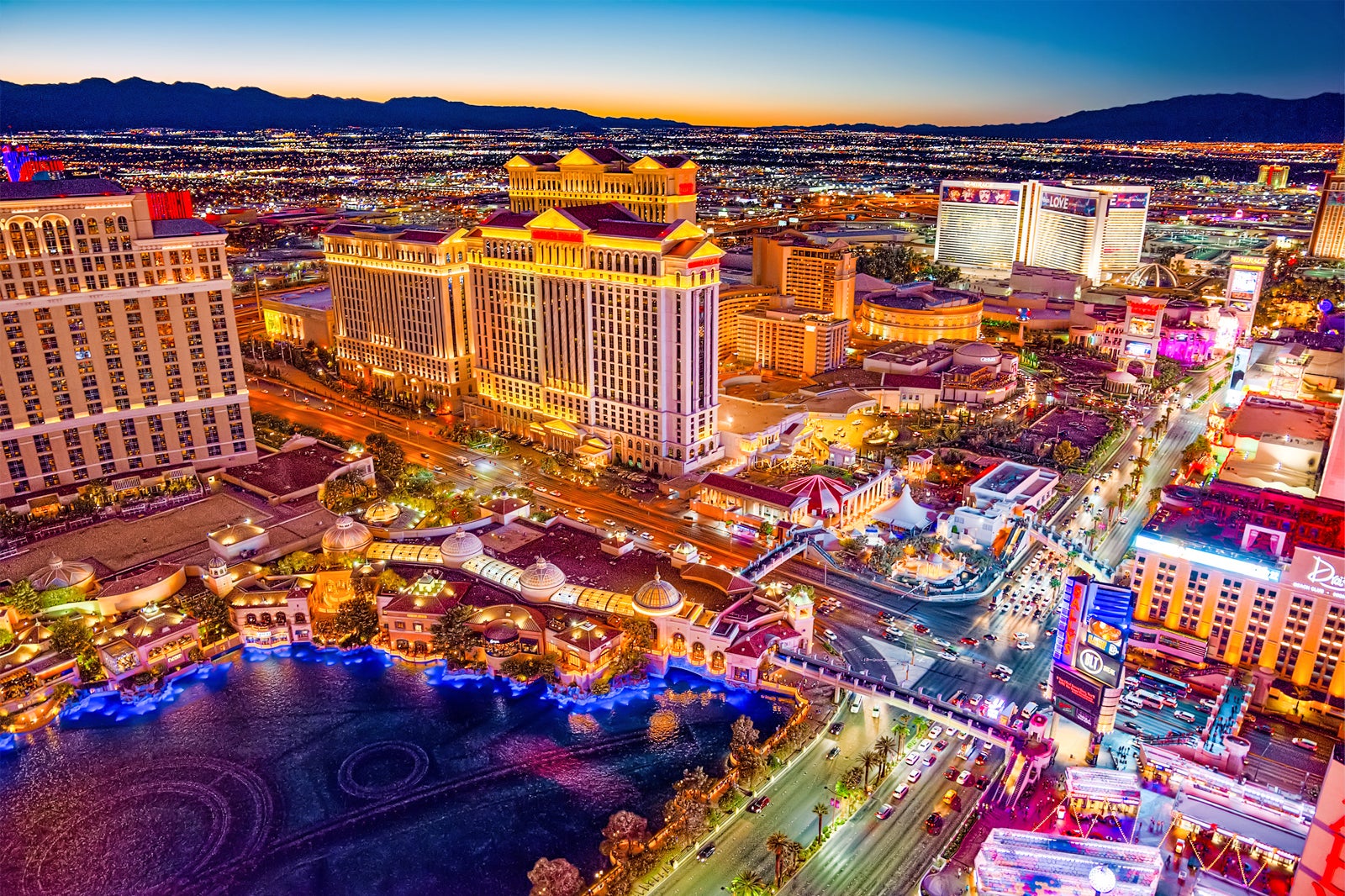 Where to go at night in The Strip?
The Las Vegas Strip might just be the most renowned nightlife quarter in the USA. This 4-mile run of neon-lit resort hotels, malls and looping rollercoaster rides packs some serious punch when the sun dips low behind the red rock canyons of Nevada.
Casinos are, obviously, the first port of call for most. There are loads to pick from. However, there's something special about dipping into mythic spots like Caesars Palace. Caesars Palace is actually one of the oldest casinos on The Strip and comes adorned with mighty statues of Roman gods and endless rooms filled with one-armed bandits and roulette wheels.
You don't have to get betting to enjoy the Las Vegas Strip after dark, though. Michelin-rated restaurants like Guy Savoy offer refined haute cuisine in these parts, too, while acrobatic shows courtesy of Cirque du Soleil can often be a doozy for families.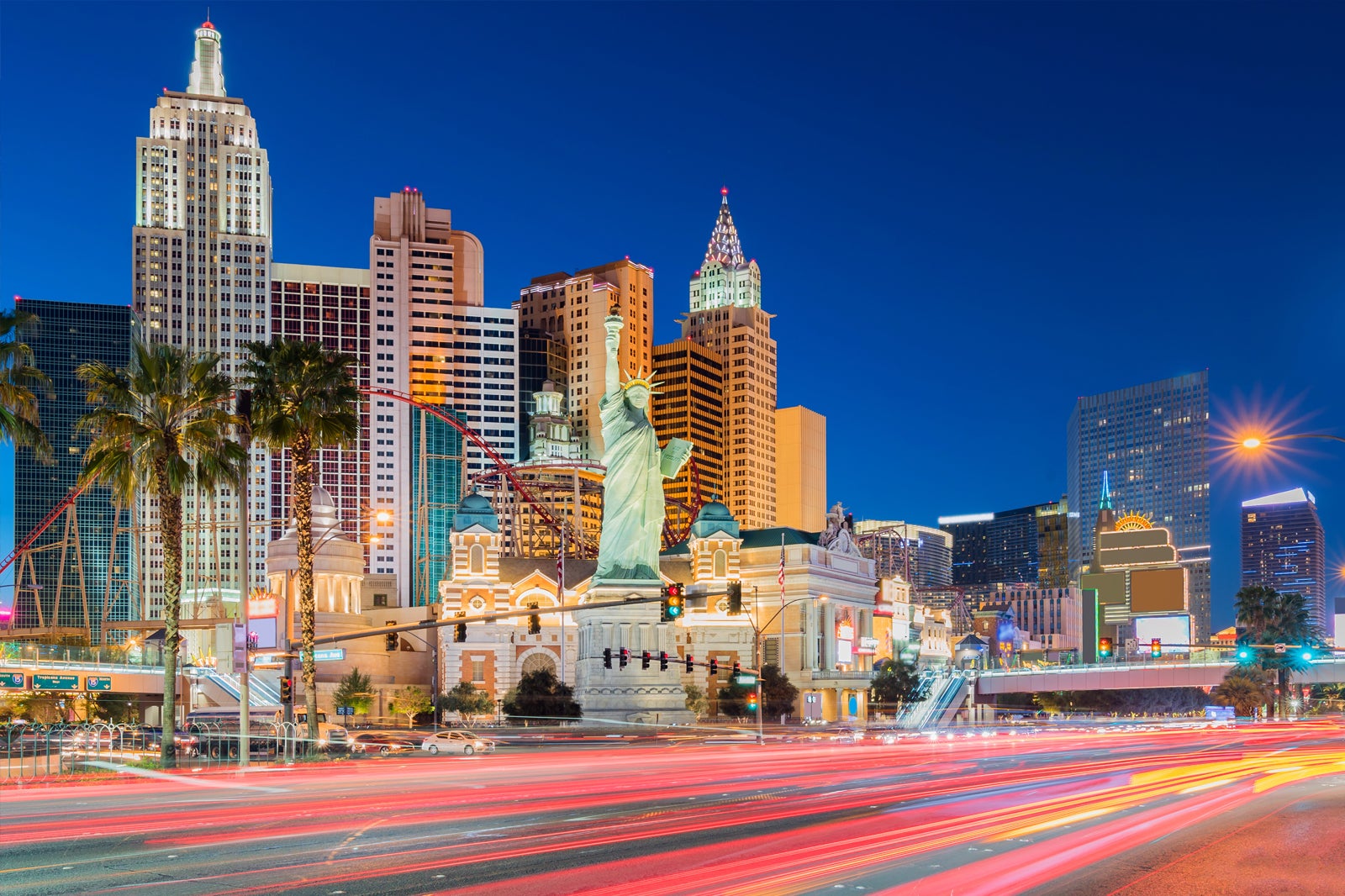 What's good to know about the Las Vegas Strip?
The Las Vegas Strip is loaded with some of the most coveted resorts in the whole USA. They often get pricy around Christmas and spring break. However, months like May and September can be easier on the wallet, leaving you a little more to lay down on poker bets when you do arrive.
Remember that drinks flow for free in the casinos when you're betting. You shouldn't have to fork out extra for a tipple, whether it's a fizzy pop or a Long Island iced tea. Tipping is expected, though, and is the usual 20%.
Don't rely solely on your feet to get around The Strip. The whole place is over 4 miles from tip to tail. Much better is the Las Vegas Monorail and the local trams, which can ferry you from casino to casino without too much walking.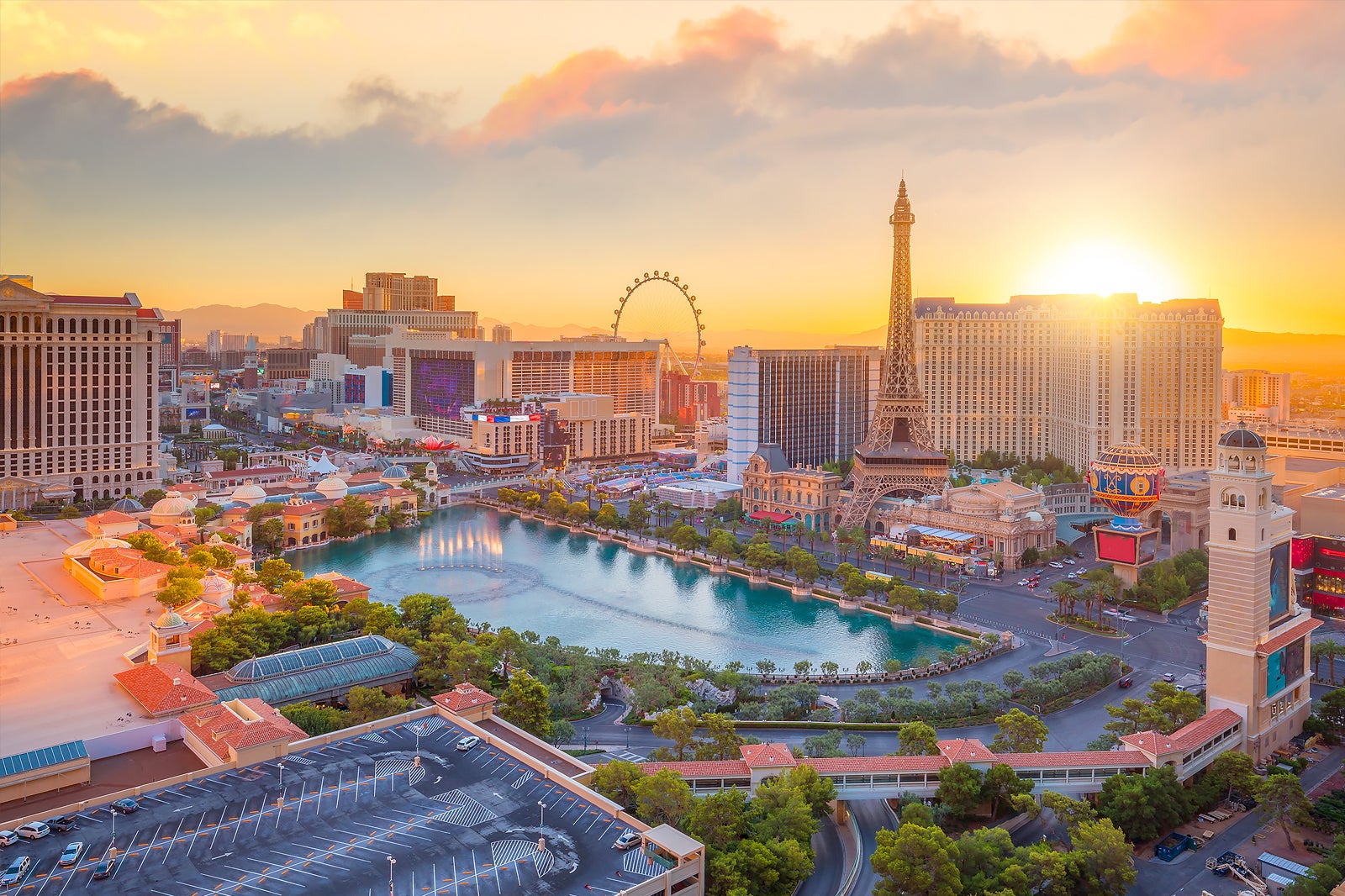 Las Vegas Strip
Location: Las Vegas Strip, Nevada, USA
Back to top