Los Angeles City Hall is the seat of government for the city and an architectural marvel sporting an art deco design that's defined as modern American. Its towering splendour is a symbol for the city, as its image appears on much of the city's official documents, seals, badges, and postcards.
The building is open to the public, so you can see this piece of history up close. Inside, you'll find alluring aesthetics as impressive as the outside, with hanging chandeliers and high ceilings. Most of the time visitors spend about an hour here.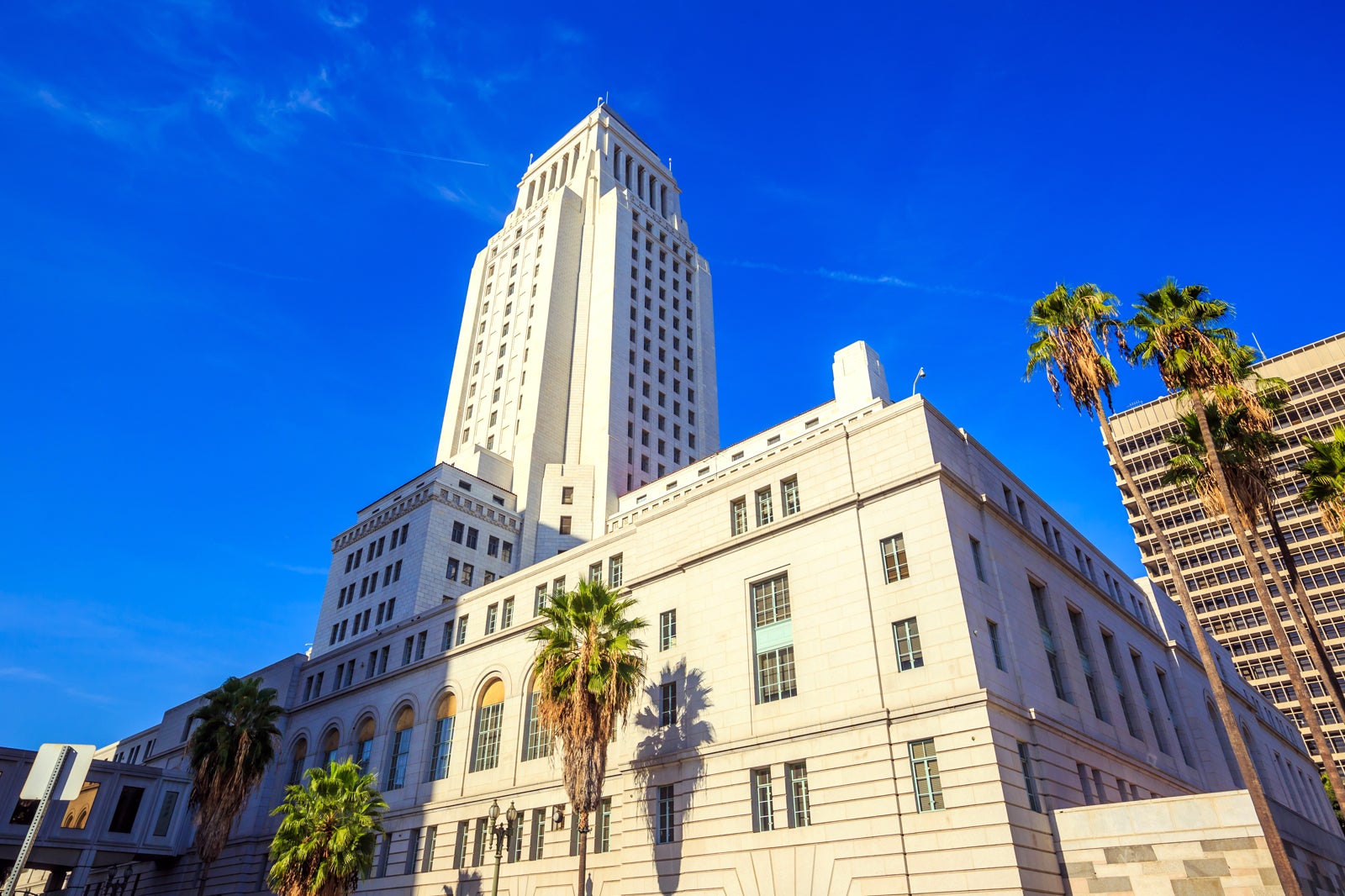 Los Angeles City Hall highlights
The most popular spot in City Hall for visitors is the observation level, which is found on the 27th floor and offers spectacular scenic views of the city. You can spot this floor from the exterior easily, as it's the one with the vertically elongated windows near the top of the central tower.
On the 26th floor, you'll find an art gallery where you can see a collection of works that includes pieces meant to capture the essence of Los Angeles or showcase what Los Angeles artists are capable of.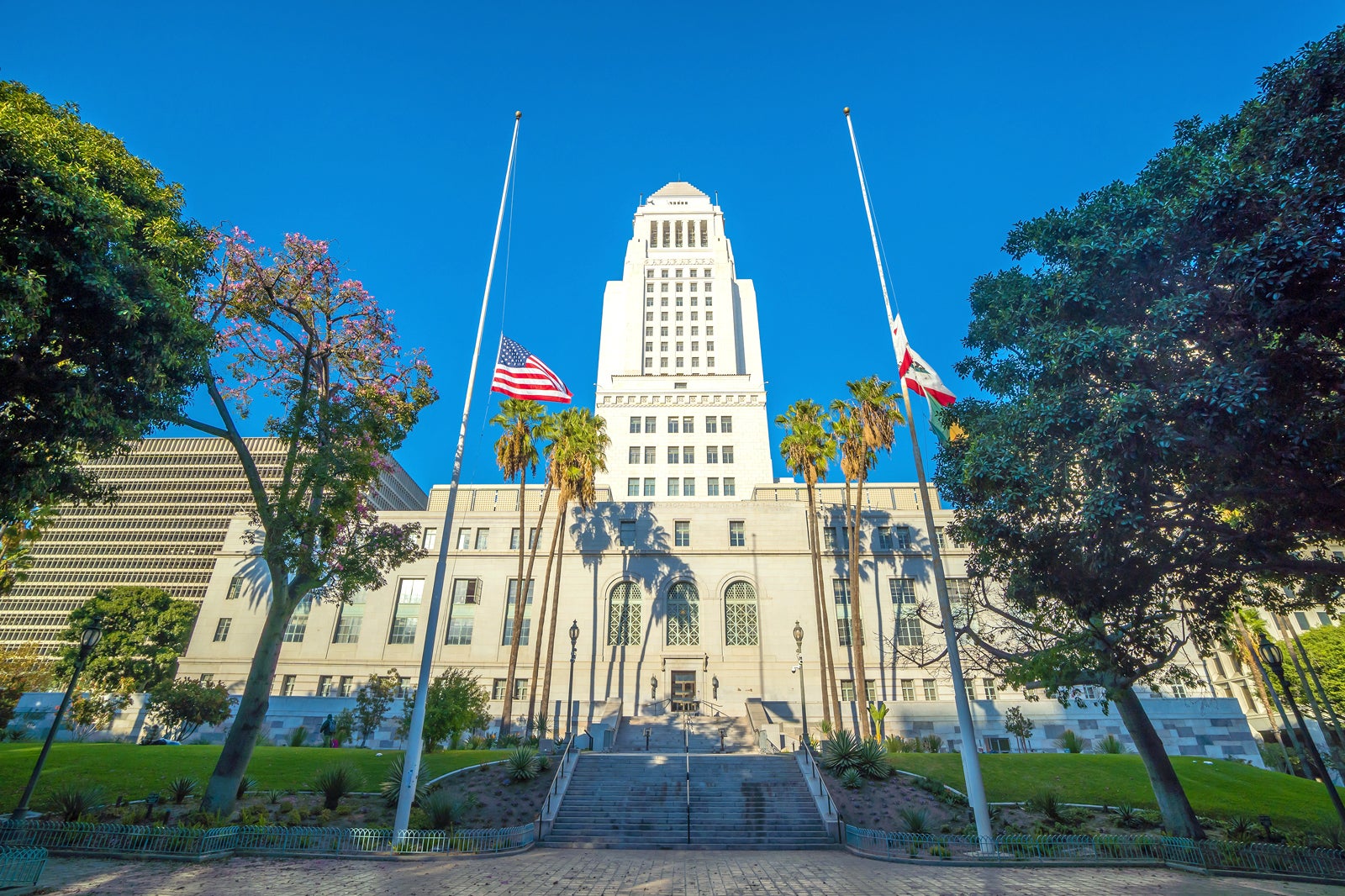 Good to know when visiting Los Angeles City Hall
When you visit Los Angeles City Hall, you'll need to go through security since it's a government building. Fortunately, it's fairly easy provided you have some form of ID with you and aren't carrying any weapons.
Reaching the observation deck can be a bit confusing for first-time visitors. Upon entrance, you'll need to take the express lifts up to the 22nd floor. From there, you can exit and enter a new set of lifts that will ascend to the 26th. Finally, you'll have to go up the stairs to the 27th level.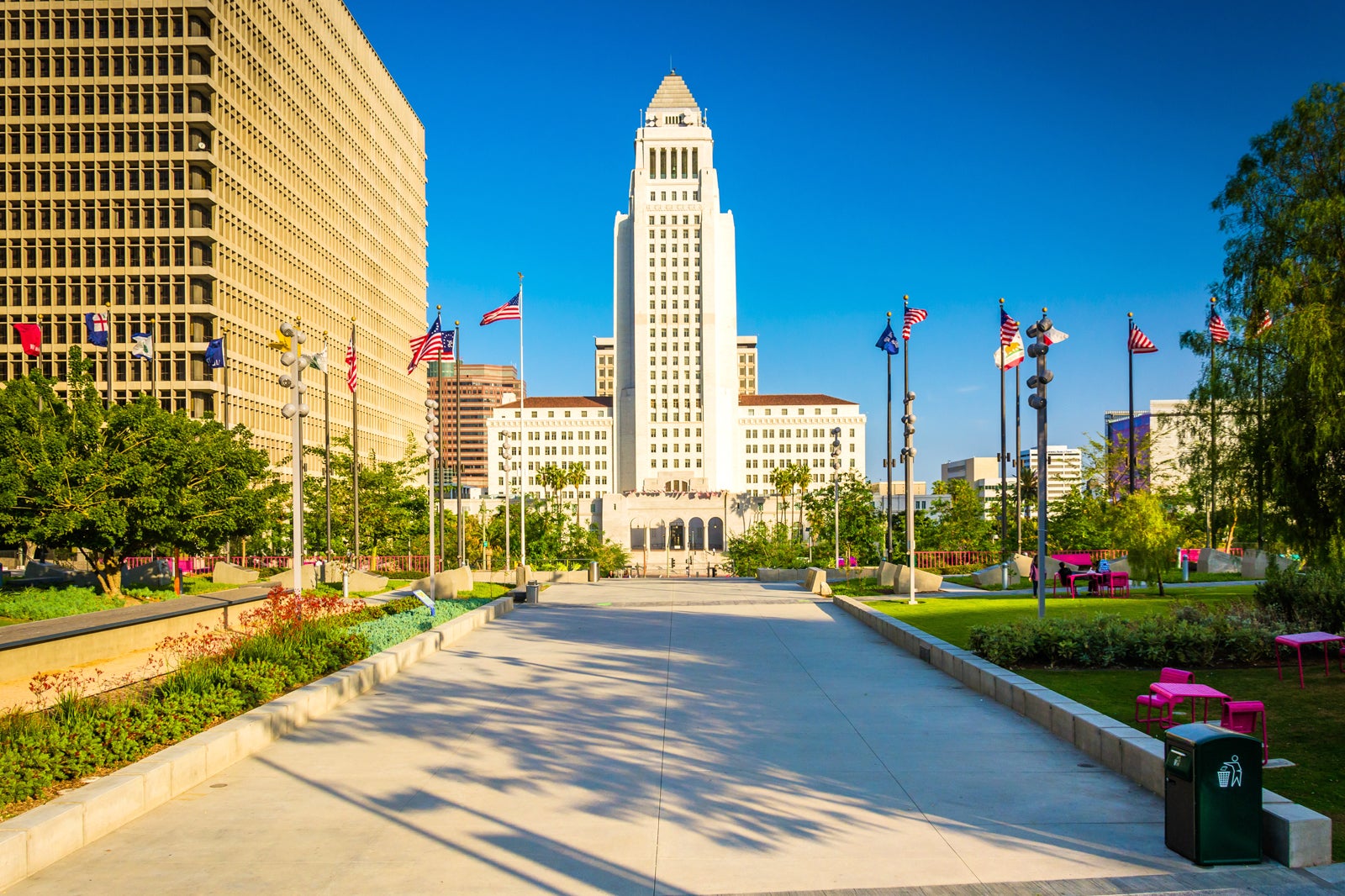 Los Angeles City Hall
Location: 200 N Spring St, Los Angeles, CA 90012, USA
Open: Monday–Friday from 10 am to 5 pm (closed on weekends)
Phone: +1 213-473-3231
Why book with Hotels.com?