The Los Angeles County Museum of Art is one of the largest museums of historic and contemporary art in the western US, with a collection of over 150,000 pieces. The museum is also known for screening feature films and hosting concert series. The facility provides visitors with a global experience, showcasing works of Greek, Roman, Asian, Latin-American, and American art, and it holds one of largest collections of Islamic art in the world.
When you purchase a general admission ticket, you can get a complimentary tour that covers a wide-variety of topics relating to art history, modern art, and present social issues. You can also take a self-guided tour through the permanent and rotating galleries if you prefer to go at your own pace.
Los Angeles County Museum of Art - one of the highlights of 10 Most Instagrammable Places in the USA and 10 Best Museums in Los Angeles (Read all about Los Angeles here)
The Los Angeles County Museum of Art highlights
Perhaps some of the most striking features of the museum are the large public art exhibits located just outside the building's entrance. "Urban Light," the most prominent art installation in the plaza, is a stunning feature comprised of 202 antique iron street lamps that have been fully refurbished. You can touch and walk through this installation, making it the perfect photo opportunity to commemorate your time at the museum. This installation is illuminated at night, so it would be best to walk through it at the end of your museum visit, after the sun has gone down, to experience it in all its glory.
You'll also see many masterpieces of artwork through the ages, including pieces by Picasso, Van Gogh, and Man Ray.
The museum is a family-friendly attraction with pop-up art classes throughout the galleries. You may find local artists performing in the Bing Theatre on-site, and you can easily catch a concert while you're visiting, but make sure you check the events calendar before you go in case additional tickets are required.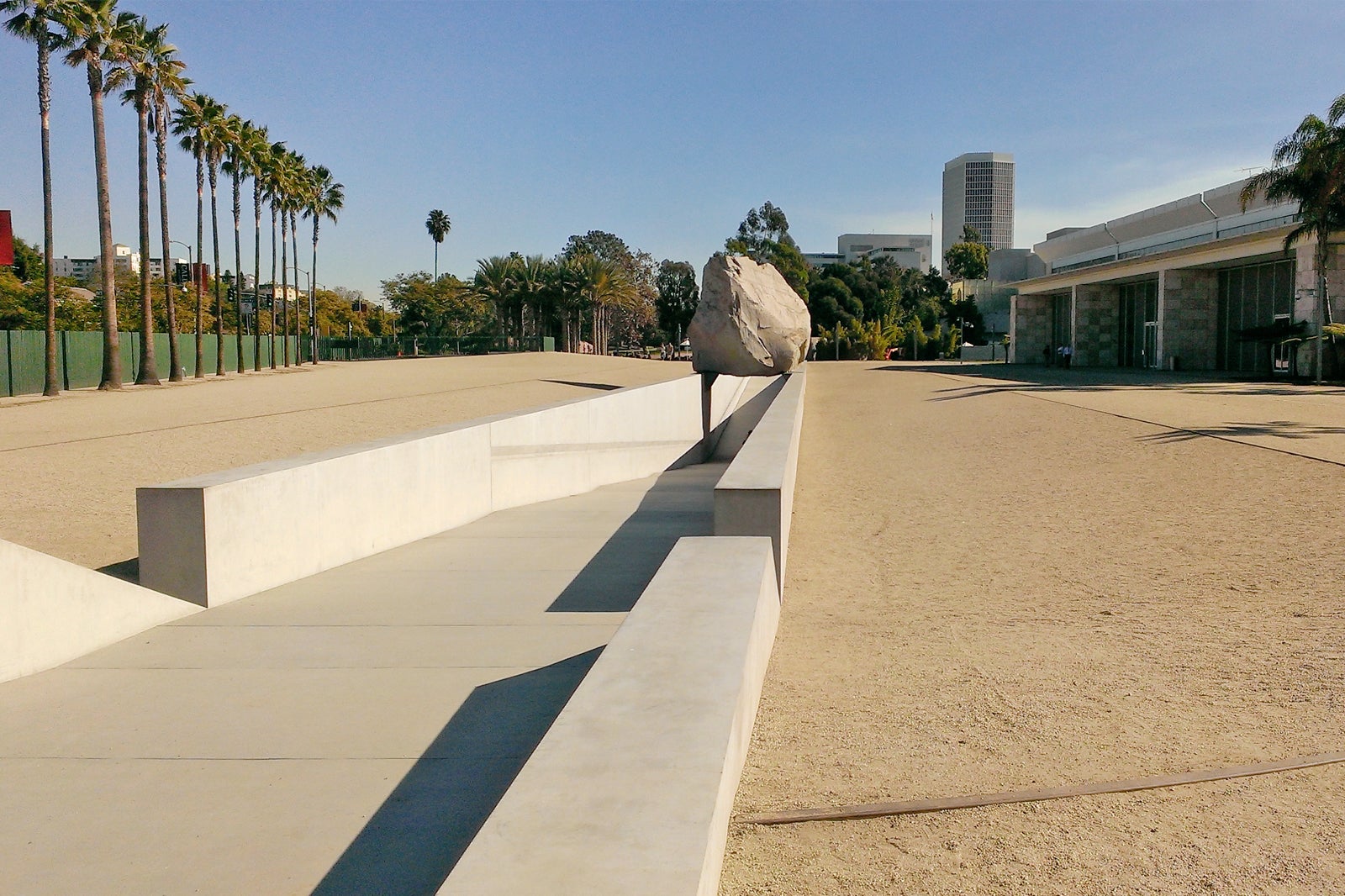 Shopping
Whether you're a local art lover on a repeat visit or a tourist in LA looking for a unique souvenir to remember your travels, the Los Angeles County Museum of Art's store is the perfect place to start. With a wide selection of prints, ceramics, textiles, clothing, and jewellery designed by local artists, famous artists, and those featured in current exhibitions, you're sure to find something beautiful to brighten up your home. They also offer 2 different ways to shop, with an outdoor store at the plaza entrance and a full-service store within the Resnick Pavilion.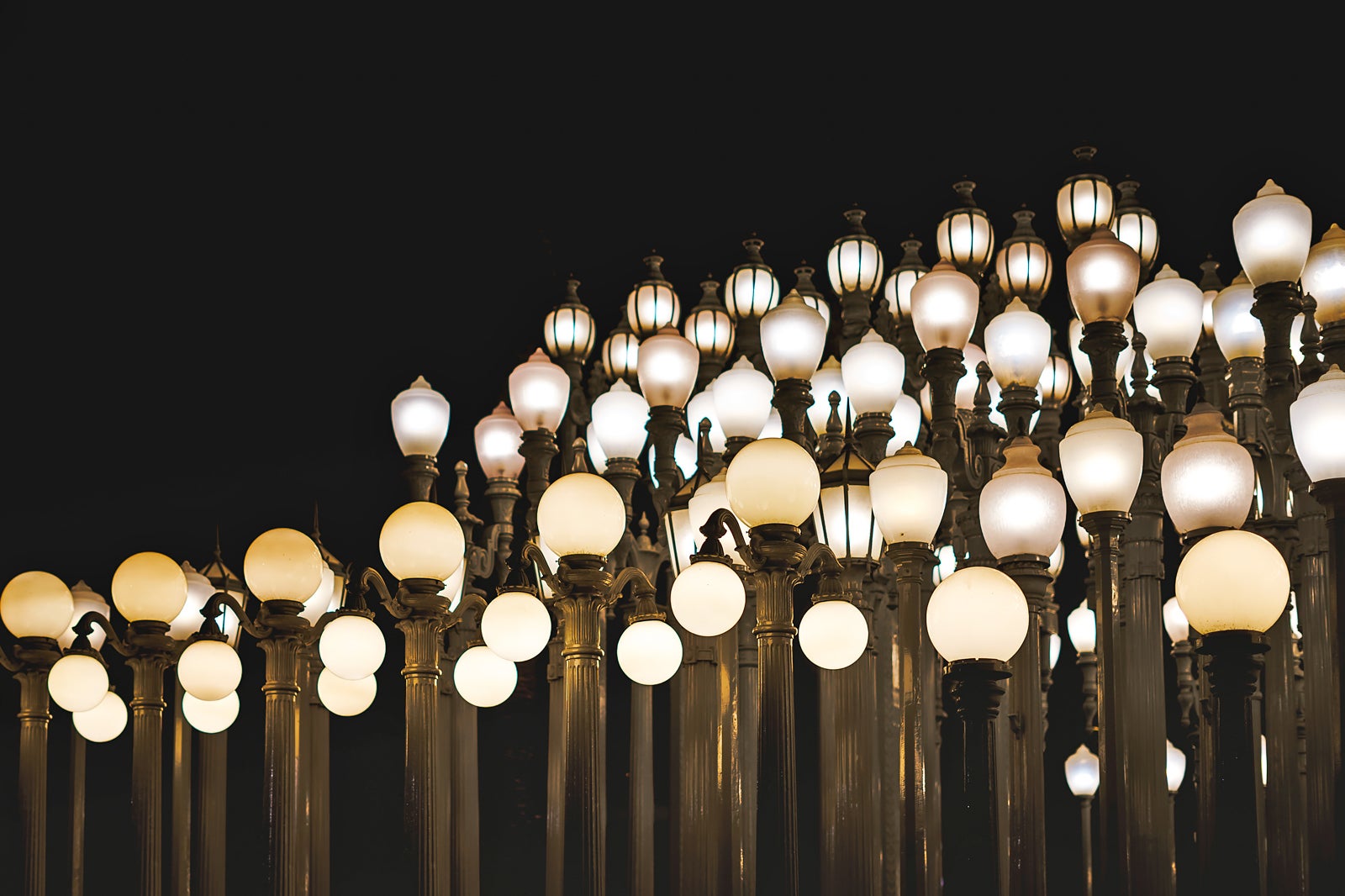 Good to know
The museum is located on Museum Row inside Hancock Park, along with La Brea Tar Pits and the Academy Museum of Motion Pictures, so you can turn your museum visit into a day of sightseeing without much travel.
If you get hungry during your visit, the Los Angeles County Museum of Art offers 2 different dining options. For those looking to take a break from their art-viewing and enjoy a full meal, in-house restaurant Ray's offers a farm-to-table menu inspired by local ingredients. If you would rather grab a warm drink to carry with you throughout the museum, the C + M coffee bar has a wide variety of quick snacks and grab-and-go lunches.
It's worth noting that Los Angeles County Museum of Art is located within a pedestrian-only plaza. While there is the option to be dropped off closer to the front entrance for accessibility purposes, if you're driving to the museum, you'll need to park outside the plaza, and some walking will be required.
Los Angeles County Museum of Art
Location: 5905 Wilshire Blvd, Los Angeles, CA 90036, USA
Phone: +1 323-857-6000
Back to top