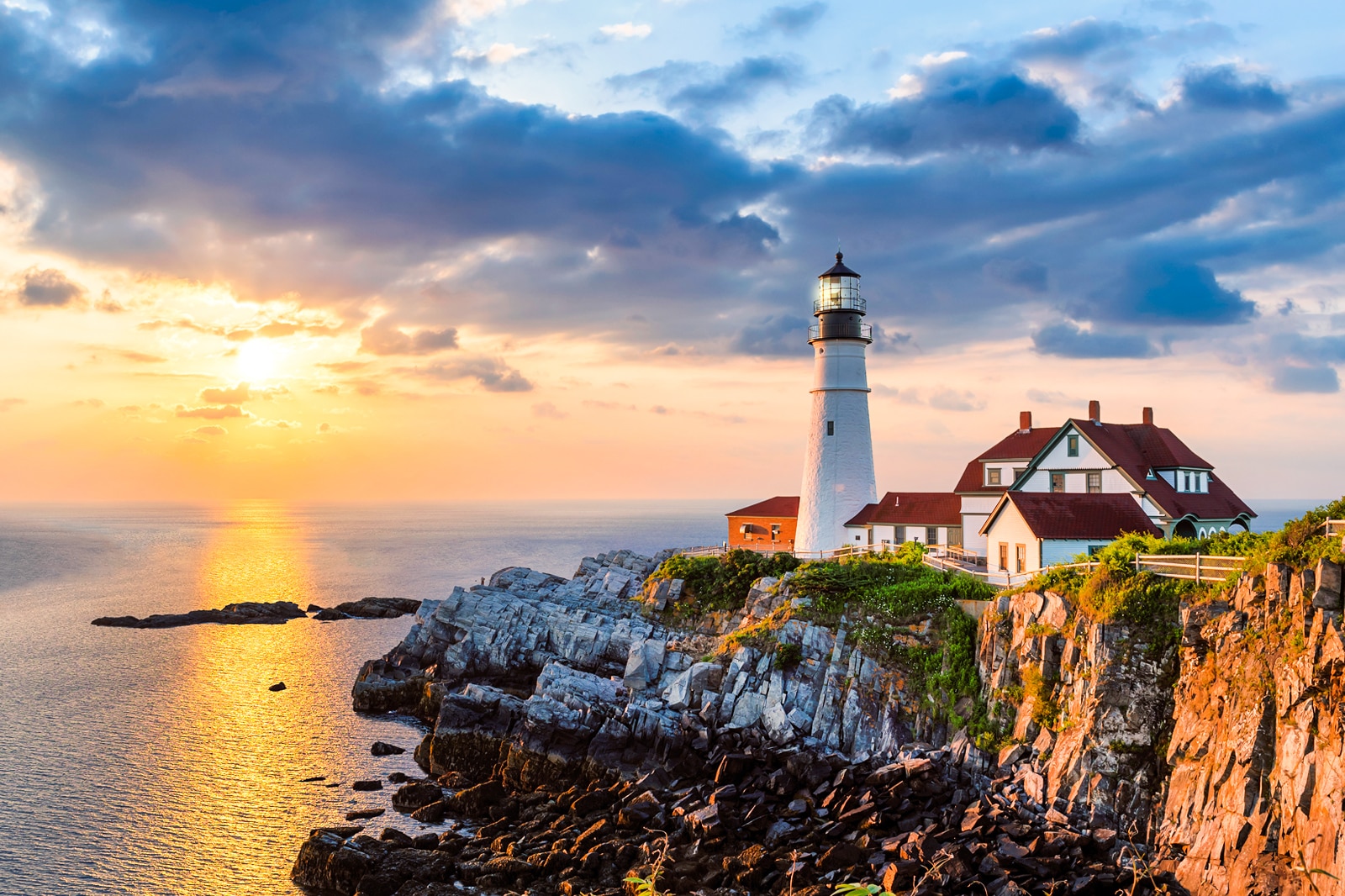 Maine
What you need to know before you go
Maine is home to spectacular mountains, secluded miles of sandy beaches and state parks, as well as a longstanding reputation as a haven for seafood lovers. The western region – known locally as Maine's Lakes and Mountains region – is part of the Appalachian Trail, which stretches west and north from the New Hampshire border to Sebago Lake. Maine is also known for its historic lighthouses, with 18th-century Portland Head Light in Cape Elizabeth reigning as the oldest in the region.
The Maine Highlands attract outdoor enthusiasts with hiking trails leading to Katahdin, Maine's tallest mountain, and the tranquil Moosehead Lake. During wintertime, you can enjoy adventures such as skiing and snowboarding at ski resorts dotting Sugarloaf and Shawnee Peak.
Top destinations in Maine
Where will you go next?
Bar Harbor is a popular resort town in Maine that offers easy access to the stunning Acadia National Park as well as the alluring Frenchman Bay. Located on Mount Desert Island, this town is the main jumping-off point for Acadia National Park, a brilliantly well-maintained nature preserve with verdant forests, rocky coastlines, tranquil ponds, towering mountains and enough...

Read more
Back to top