Mandalay Bay in Las Vegas
Experience One of Nevada's Most Iconic Casino Resorts
Mandalay Bay is an iconic luxury resort and casino that stands 43 stories tall and includes world-class entertainment, gaming, and lodging with a wide range of signature attractions. Here you can attend conventions and events, visit a living shark reef, catch world-class entertainment acts from music to acrobatics and comedians, eat at famed restaurants that range from luxury to casual, and get in all the gaming you can handle.
Mandalay Bay has so many dining options, shopping, and entertainment attractions that it's easy to get lost here and enjoy an entire holiday without ever leaving the resort. It even hosts an 11-acre swimming pool area with multiple pools, a lazy river, a kids' area, and restaurants with cocktail bars. At Mandalay Bay, you can enjoy swimming, live shows, animal attractions, conventions, events, and even shopping in a full-fledged indoor shopping centre.
Mandalay Bay in Las Vegas - one of the highlights of 11 Most Instagrammable Places in Las Vegas and 10 Best Casinos in Las Vegas (Read all about Las Vegas here)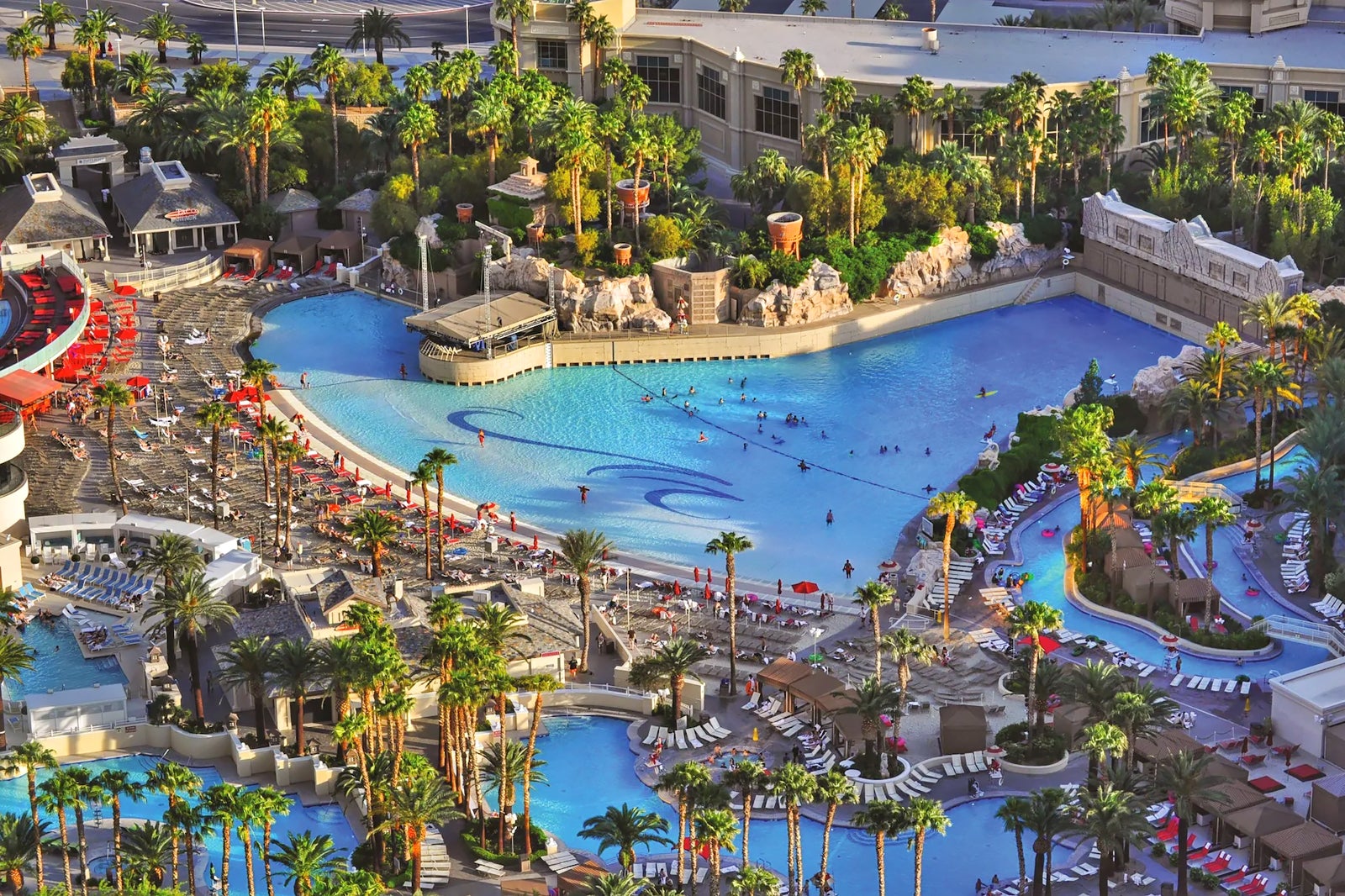 Highlights of Mandalay Bay
Mandalay Bay is amongst the largest, most fully featured resorts in the Vegas area. It's renowned as an entertainment destination and has put on such notable live shows as "Chicago," "The Lion King," "Mamma Mia," and performances of Cirque du Soleil. At the House of Blues, you can see live music from famous artists. The Mandalay Bay Events Centre offers a 12,000-seat indoor arena for boxing matches, concerts, basketball games, and beauty pageants.
Mandalay Beach is an 11-acre swimming pool area that features 3 heated swimming pools, a wave pool, a children's pool, and a lazy river with a waterfall. One pool, set off from the others by smoked-glass barricades, allows for topless swimming. You can also visit the Shark Reef Aquarium, one of the largest walk-through tunnel saltwater aquariums in North America. A shopping centre and 24 restaurants round out the experience.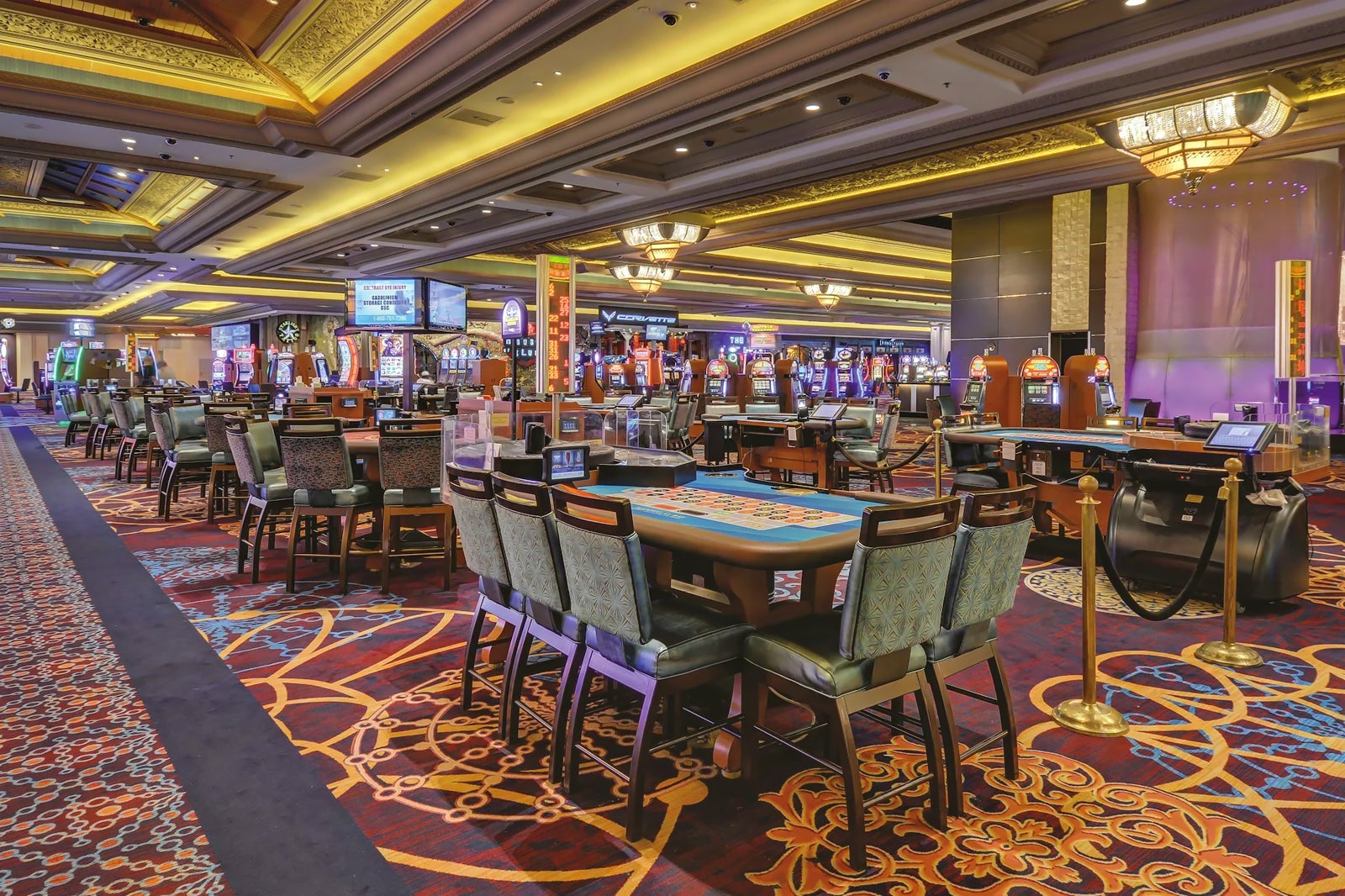 History of Mandalay Bay
Mandalay Bay began in 1995 when Circus Circus Enterprises purchased the former Hacienda Hotel and Casino along with 74 acres of adjacent land. Originally intended to be called Project Paradise, it was renamed Mandalay Bay after the Rudyard Kipling poem. It opened in 1999 with appearances by the Blues Brothers and Bob Dylan. In 2003, a new convention centre was added to the facility and is amongst the largest in the nation.
Also in 2003, a second hotel tower with an additional 1,122 rooms opened up. In 2005, ownership passed to MGM, later to include MGM and the Blackstone Group. Since its opening and through to today, the Mandalay Bay Resort and Casino is one of the most popular, famed, and iconic attractions of its kind, offering just about every kind of live entertainment, dining, shopping, and adventure activities you could want in a single place.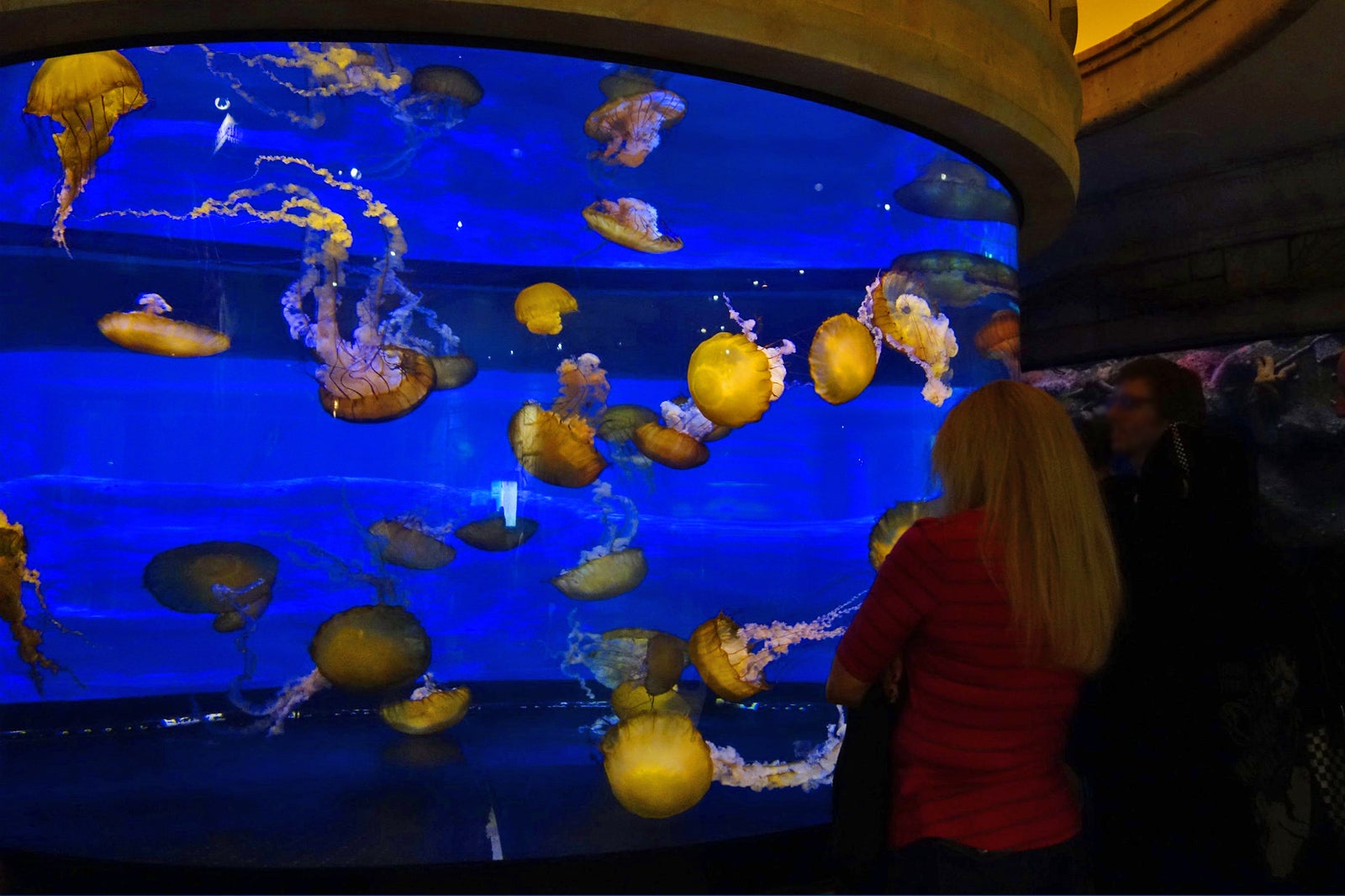 Good to know about Mandalay Bay
While many of the activities at Mandalay Bay are family-friendly, such as the aquarium, shops, and some of the live shows, there are also distinctly adult-themed areas such as the topless pool. Parents should be aware of these areas and steer smaller children clear. The resort offers a military and veterans programme that provides discounts on rooms, shows, restaurants, and parking.
The resort offers free Wi-Fi for 1 hour to all visitors. For faster speeds and longer access times, there are 2 higher levels available for a fee. Pool and beach access is for registered hotel guests only, and you need your room key to gain entry. The resort is Americans with Disabilities Act compliant and offers accommodation for guests and visitors with disabilities, including ADA seating in the theatre. The resort does not offer shuttle service, but airport shuttles, taxis, and ride-shares can get visitors here.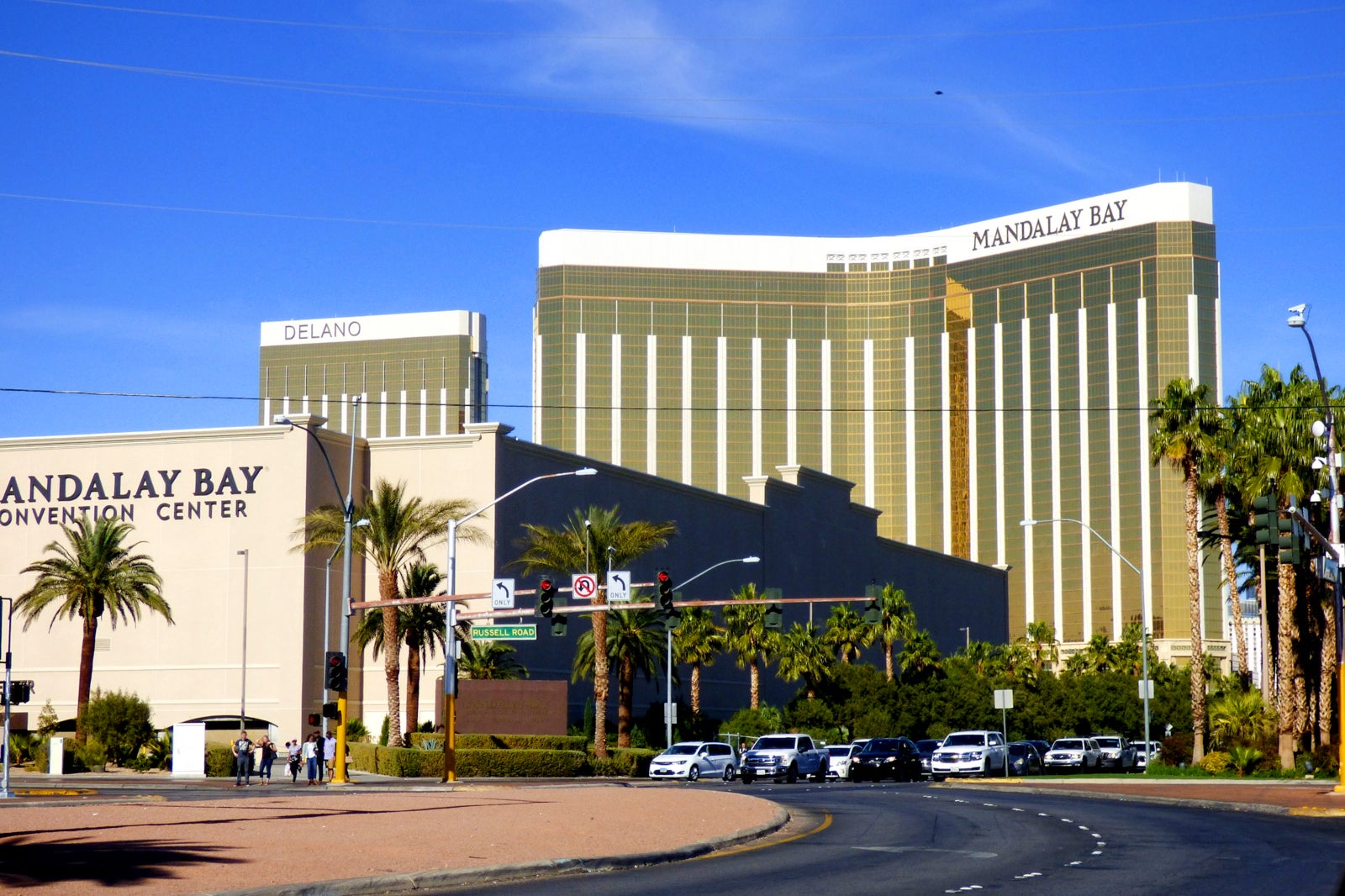 Mandalay Bay in Las Vegas
Location: 3950 Las Vegas Blvd S, Las Vegas, NV 89119, USA
Open: 24/7
Phone: +1 877-632-7800
Back to top