Marshall's Beach in San Francisco
Relax on a Remote Beach Nestled in the Shadow of the Golden Gate Bridge
Marshall's Beach is a small and remote stretch of dark golden sand and Pacific surf, offering relaxation and romance in the shadow of the iconic Golden Gate Bridge. The beach is just north of the better-known Baker Beach and is a great location for taking Instagram-worthy selfies or panoramic ocean snapshots.
Opportunities for adventure abound here, from hiking trails to birdwatching, serpentine rock formations, native wildflowers, and hidden, romantic coves. It's also known for its gorgeous sunsets. This small, secluded area is one of San Francisco's hidden gems, and it's located just a few minutes from city centre.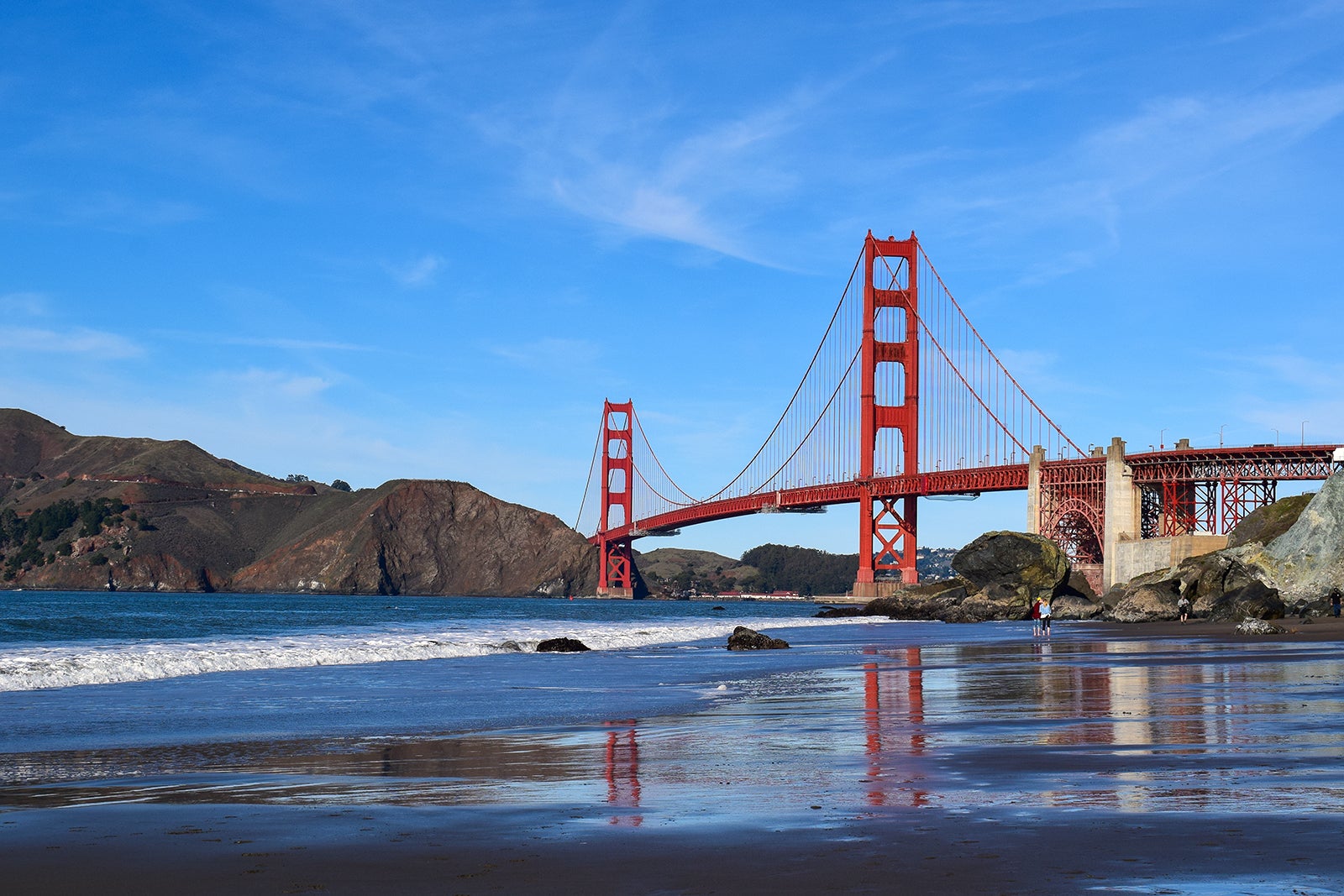 Highlights of Marshall's Beach
Marshall's Beach is a secluded, unofficially clothing-optional beach stretching from the Golden Gate Bridge south to the edge of North Baker Beach. It's called a hidden gem, but it's actually fairly well known, though it doesn't have the crowds of many other beaches in the area. It's known for its spectacular views of the ocean and Headlands, especially at sunset.
It's also famed for its formations of blue-green serpentine rock, which were formed over millions of years of geological activity into a deep-sea trench. Today this beach attracts couples, sightseers, and outdoor adventurers.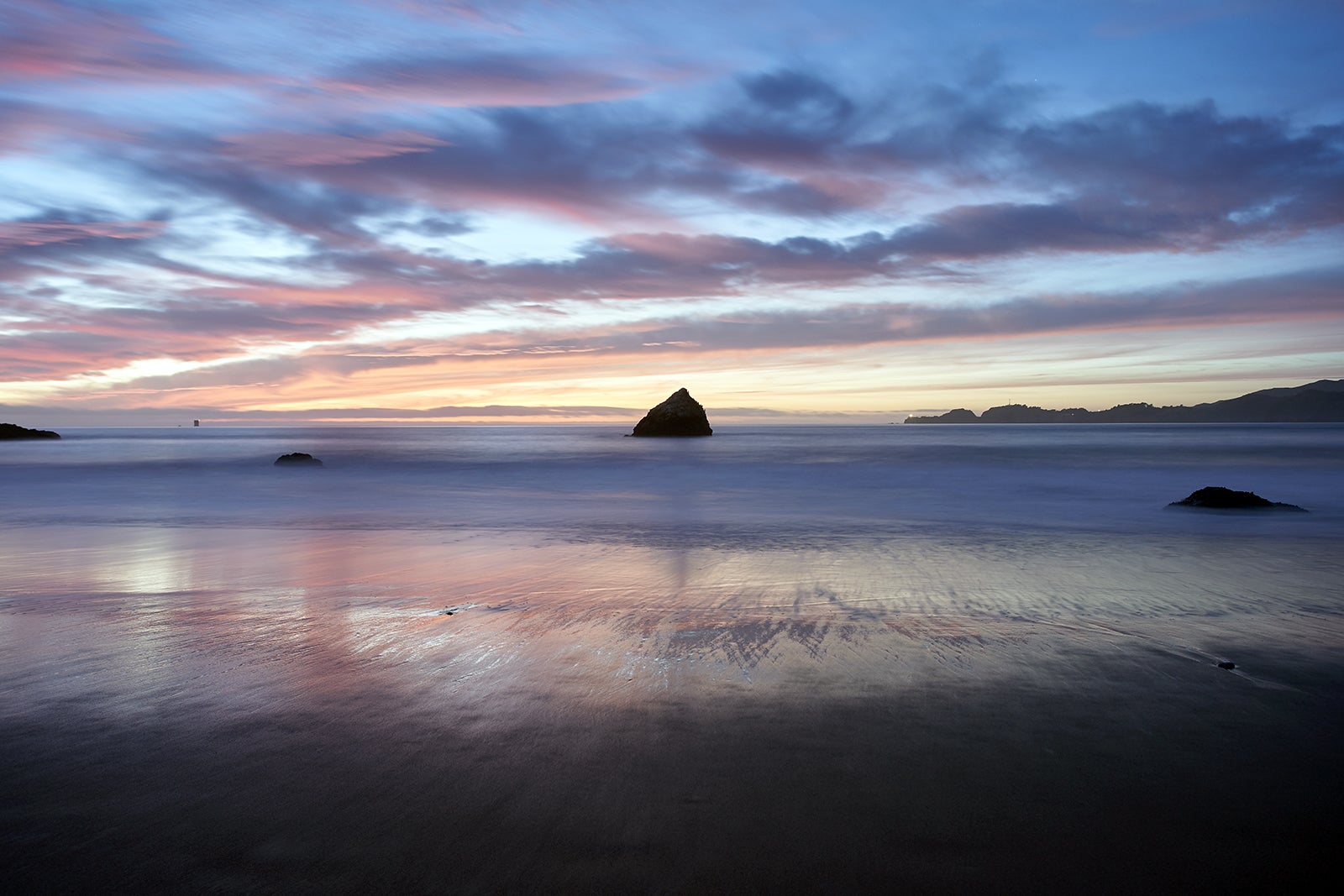 Good to know before you visit Marshall's Beach
Marshall's Beach is clothing-optional, so those who are travelling with children may want to keep this in mind before bringing the kids along. It's not an easy beach to access. You will need to find the hiking trails that descend through winding paths and stairways that open into the beach. It's about a 1-mile walk from the car park.
The beach is free to visit but is not pet-friendly; dogs aren't permitted here, even on leashes. Fires and glass containers are also prohibited, though alcohol is allowed. There are no concessions or bathrooms.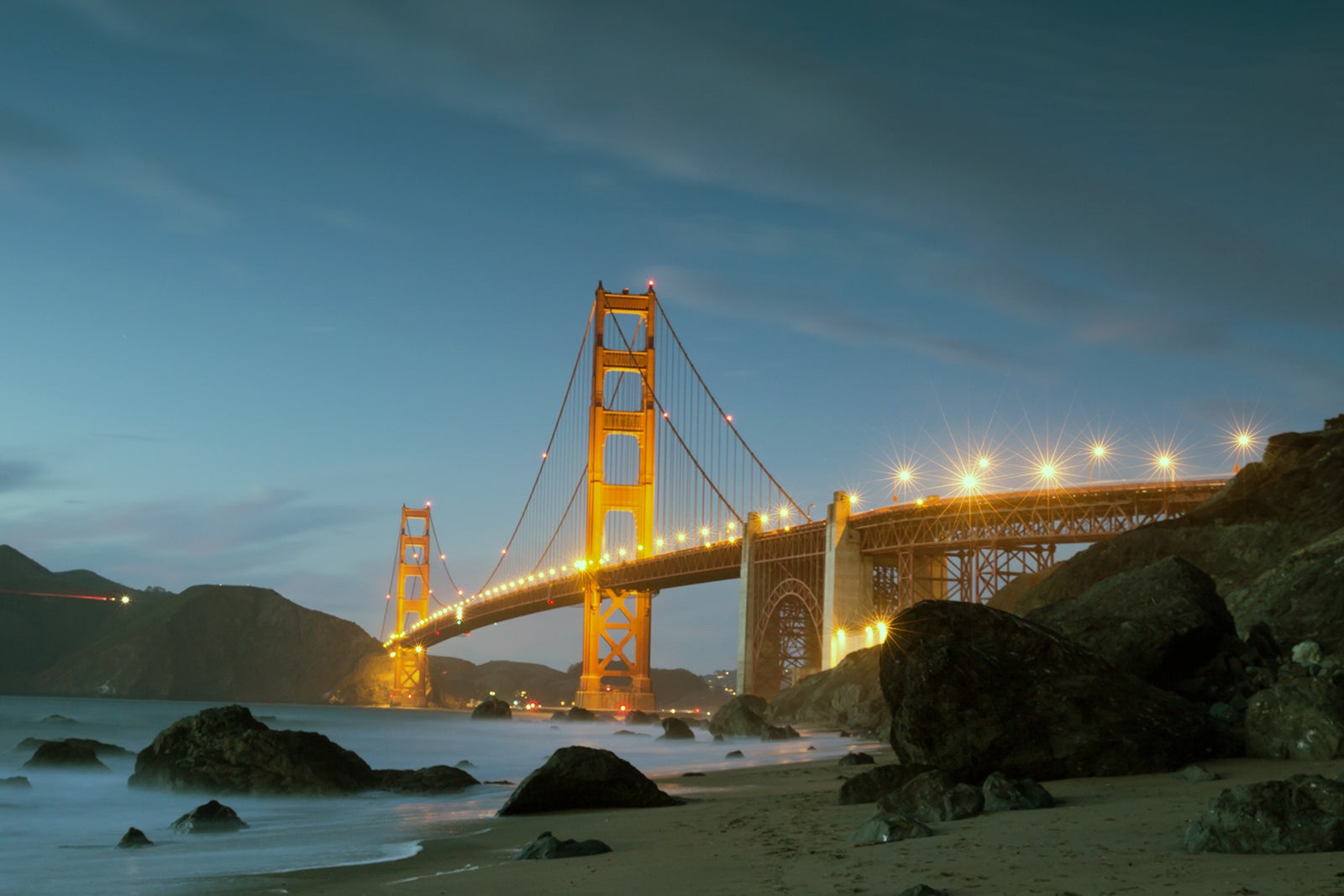 Marshall's Beach in San Francisco
Open: 24/7
Why book with Hotels.com?