Mission District in San Francisco
Explore a Historic Area With the Oldest Building in San Francisco
The Mission District is named for the Misión San Francisco de Asís, San Francisco's oldest building, and is known as a foodie destination with a thriving arts and culture scene. Here you can explore Latino artistic and cultural institutions, public art installations and murals, and galleries featuring important, up-and-coming artists. Many well-known artists have come out of this region.
You'll experience a thriving musical scene in public squares and many local music venues. The foodie scene here is famed as well, and taquerias can be found all over the area. It's an exciting area where you can experience celebrations, festivals, and parades all year long. It's a diverse and multicultural community where you'll get a chance to step outside your own experience and explore a vibrant area with an artistic and cultural tradition that's a completely unique blend of Latino, native, and classical influences.
Mission District in San Francisco - one of the highlights of 7 Things to Do in San Francisco in Spring and The 5 Best Shopping Areas in San Francisco (Read all about San Francisco here)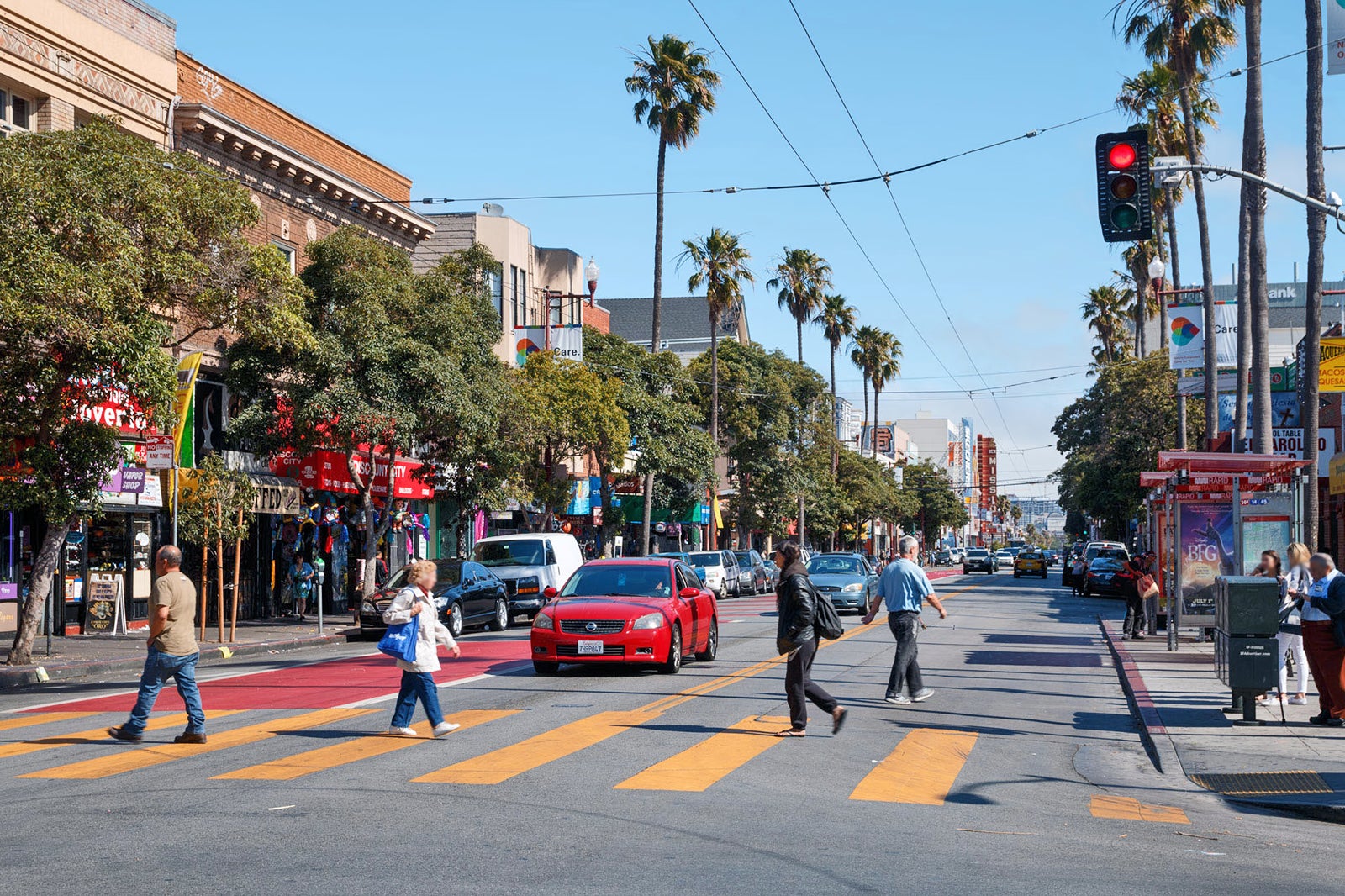 Highlights of the Mission District
The first thing you need to do in the Mission District is head for a taqueria and have a burrito. This district is the namesake and home of the famous Mission Burrito, and you'll want to experience an original one in its hometown. Because everyone has their own idea of where to find the best and most original, try a few to see which one you like best.
When it comes to arts and culture, there are tonnes of places to go. The Mission is home to many Latino community arts installations like the Mission Cultural Centre for Latino Arts. You can see public murals, some dating back to the 1970s. Mariachi bands play on street corners and in clubs. The area also hosts festivals and fairs all year, including Carnaval over Memorial Day weekend and the 24th Street Fair in March.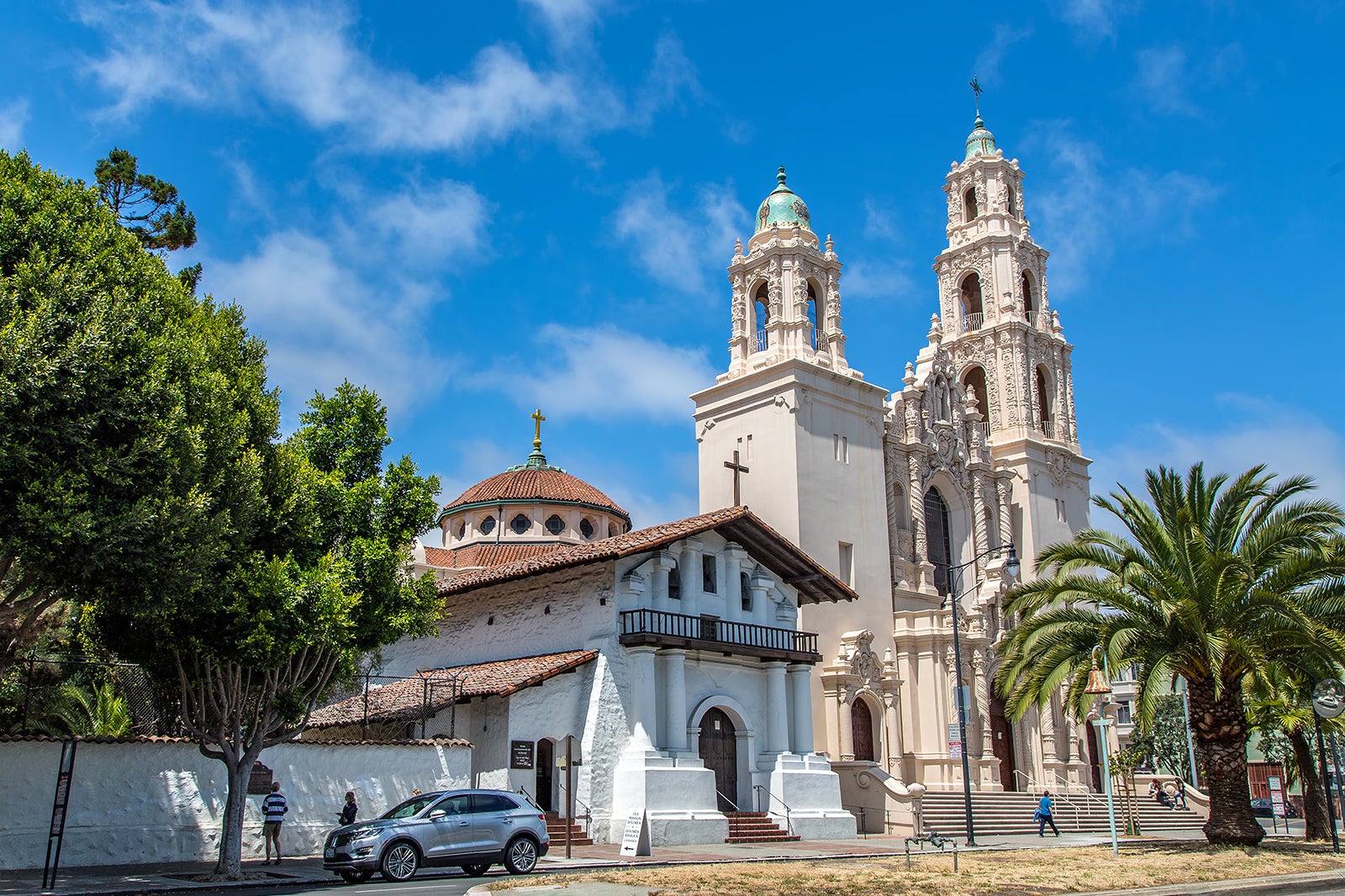 History of the Mission District
The first Spanish missionaries arrived in the Mission District in the late 18th century ahead of settlers and with a mission to evangelize the local Yelamu Native American community. From there, rancheros built farms through what would later become San Francisco. As more settlers came in, sports like horse racing, bull and bear fighting, and dueling became popular entertainment.
The gold rush brought thousands of settlers, and the town grew rapidly in the years after, with significant numbers of Irish, German, and Italian settlers joining the Hispanic community. It wasn't till after the 1906 earthquake that the population in the Mission District boomed, and by the 1970s the district became an LGBTQ+ hub. It also saw a lively punk music scene. Today it's the target of gentrification claims but still maintains its independent and colourful identity that dates back to its 18th-century Latino roots.
Good to know about the Mission District
One great thing about the Mission District is that there's always something going on, so while you can schedule your visit for a particular event, you can also head here any time to find a party, a food festival, or some local attraction to catch your interest. Getting here is easy; public transport runs to and through the district, so catch the BART or the Metro, or you can hire a ride-share service.
As with almost every area in San Francisco, the Mission District is accessible to those with mobility issues and disabilities. Individual businesses have their own rules and policies, however, so it's a good idea to give a business a call to ask about any accommodation you might need. In addition, while service animals may be welcome almost everywhere, pets may not be allowed in some businesses, so check before bringing your dog with you.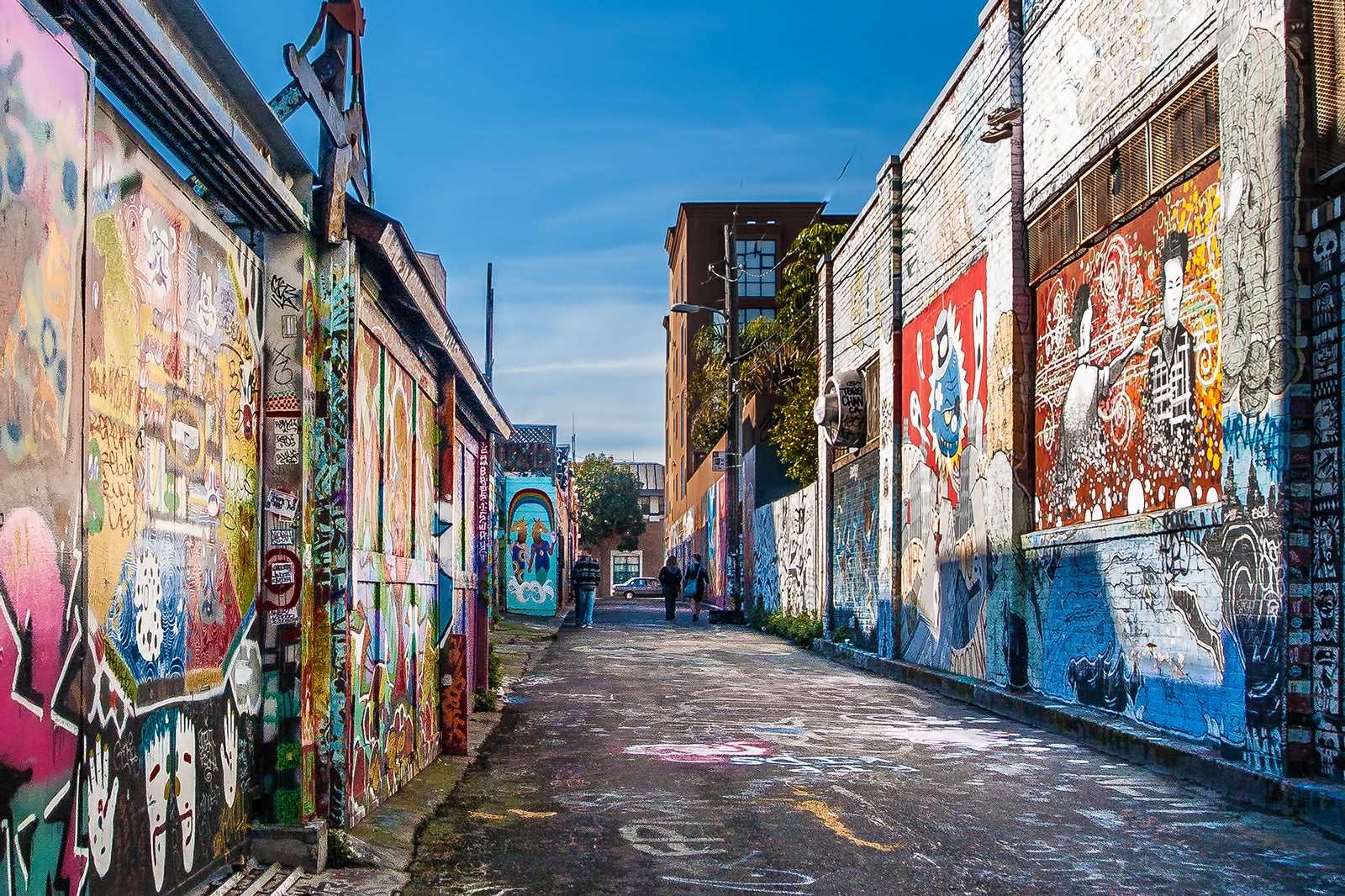 Mission District in San Francisco
Back to top