Oz Park is an iconic location in Chicago that offers typical park facilities along with a collection of statues featuring "The Wizard of Oz" characters. Several events are frequently held in the park as well, so check the local calendar to see what's going on during your visit.
This park welcomes everyone, so kids and adults alike can find fun. It's even dog friendly, so you can really bring the whole family along. Most people spend about an hour or 2 here, but you can take the whole day if you'd like to enjoy the vibrant greenery.
Oz Park highlights
The most iconic aspects of Oz Park are the statues. You'll find 4 statues showcasing classic characters from "The Wizard of Oz." First is the Tin Man statue, which was installed in 1995. Then you can see the Cowardly Lion statue, made from bronze, which was installed in 2001.
In 2005, a statue of the Scarecrow was added to the park, while 2007 saw the final statue get added, a bronze rendition of Dorothy and her dog Toto. The Dorothy statue has some slight colouring that's noticeable if you look closely, while the ruby slippers shine a bright red.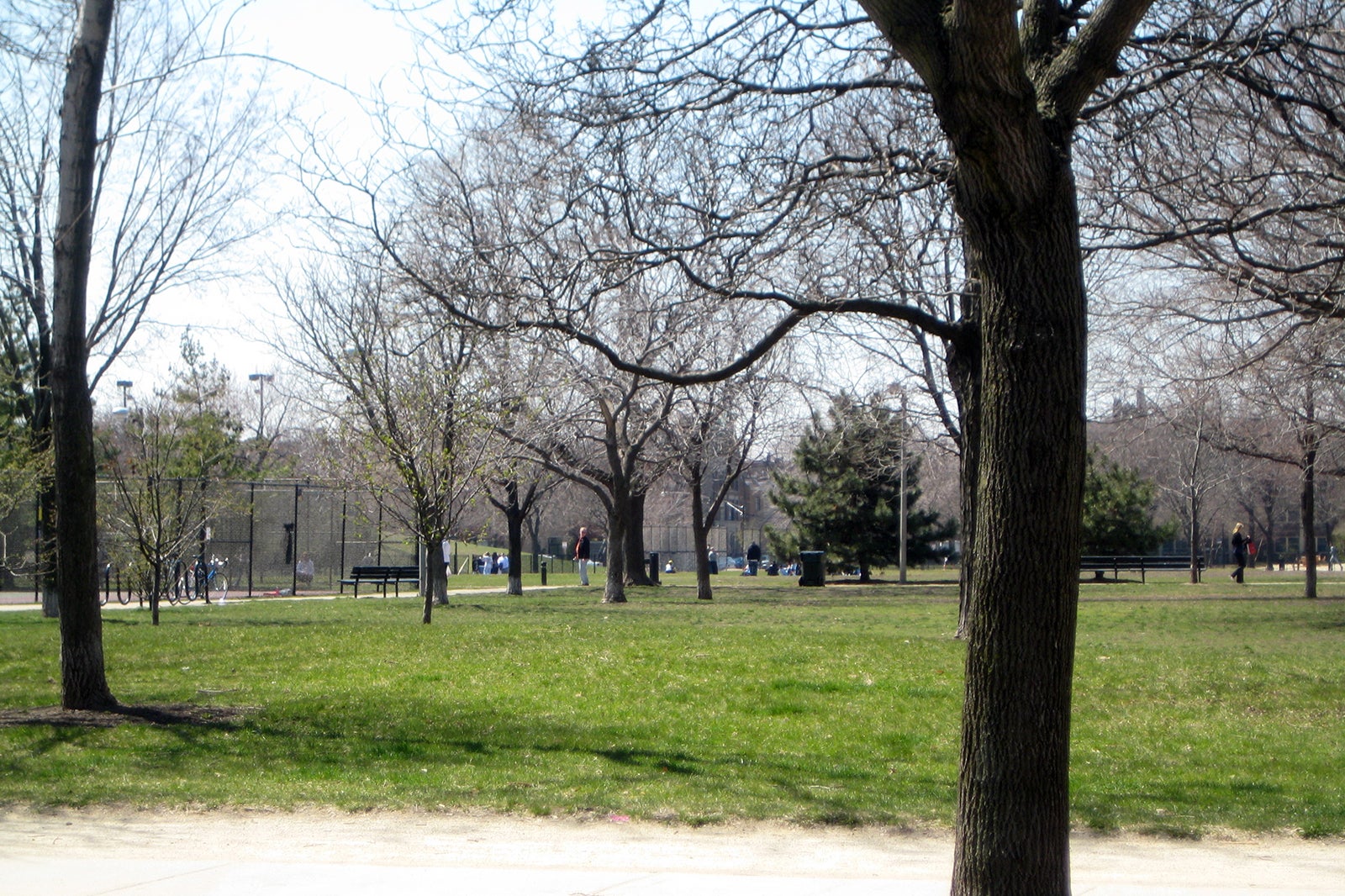 Good to know when visiting Oz Park
Getting to Oz Park is fairly easy. You'll find 2 primary entrances. The first is at the crossroads of West Webster Avenue and North Orchard Street, which is where you'll find the statue of Dorothy. The second is at the crossroads of North Lincoln Avenue and North Larrabee Street and is marked by the statue of the Tin Man.
Visiting this park puts you close to several other inviting attractions as well. You can visit Lincoln Park and the Lincoln Park Zoo after a short walk to the east. Several restaurants surround the park as well along with the Greenhouse Theatre Centre.
Oz Park in Chicago
Location: 2021 N Burling St, Chicago, IL 60614, USA
Open: Daily from 6 am to 11 pm
Phone: +1 312-742-7898
Back to top