Park Slope in New York
Small-Town Atmosphere with Brownstone Homes and Tree-Lined Streets
Park Slope in New York feels more like a small town that was plopped down into a big city, making it one of the most coveted neighbourhoods in Brooklyn. It was a Dutch farmland for centuries before the Prospect Park development brought Manhattanites to the area in the late 1800s. Many buildings from this period can be seen in the historic district along Prospect Park. The streets are pedestrian-friendly, parking spots are fairly easy to come by, and the many local businesses give it a unique character.
Park Slope is bustling with the hip and young, including a constant stream of strollers on the sidewalks revealing that many have chosen it the place to raise their families. The neighbourhood has also long been a bastion for intellectuals with a literary feel – you'll find locals sipping coffee at java joints, browsing independent record and bookstores, and shopping at their own food co-op.
Park Slope in New York - one of the highlights of 8 Best Places to Go Shopping in New York (Read all about New York here)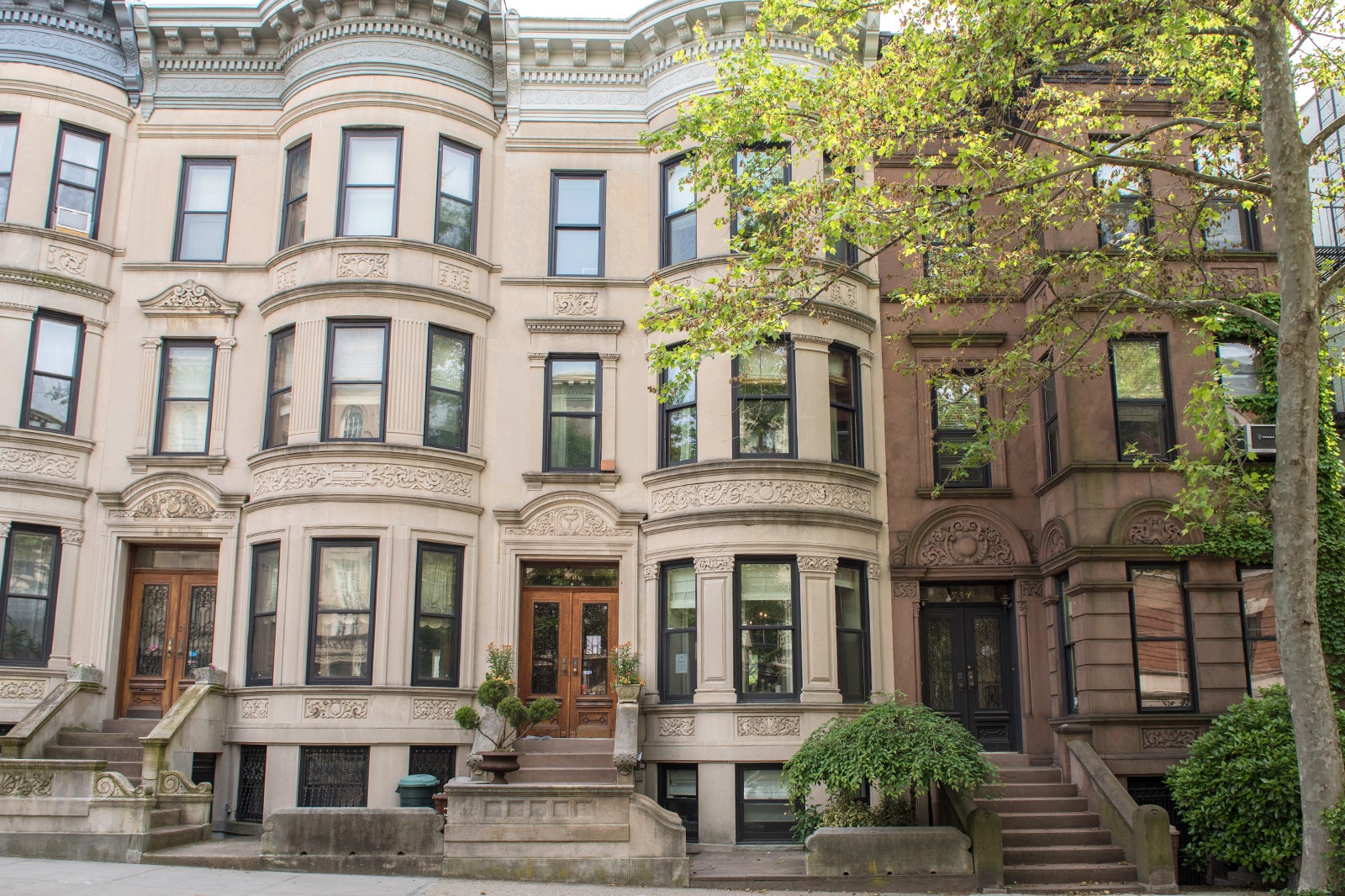 What are the highlights of Park Slope in New York?
Prospect Park is what puts the "park" in Park Slope. Designed by the same team behind Central Park, it's spread across 586 acres and hosts multiple attractions, including the only natural forest in Brooklyn, the Prospect Park Zoo, and Lakeside which offers year-round recreational activities. Roller and ice skating, boat and bike rentals are all available here. There's also a dog beach where you can bring your four-legged family member for a swim. During the summer, Celebrate Brooklyn! takes place in the park, featuring mostly free outdoor concerts, often with well-known artists.
The Brooklyn Museum sits at the top of Prospect Park, displaying over 1.5 million items focused on art and history. Park Slope has its own 5th Avenue too, a hot shopping street with vintage boutiques selling fashions like Pucci minidresses at a fraction of the prices charged in outlets on the Lower East Side or Soho.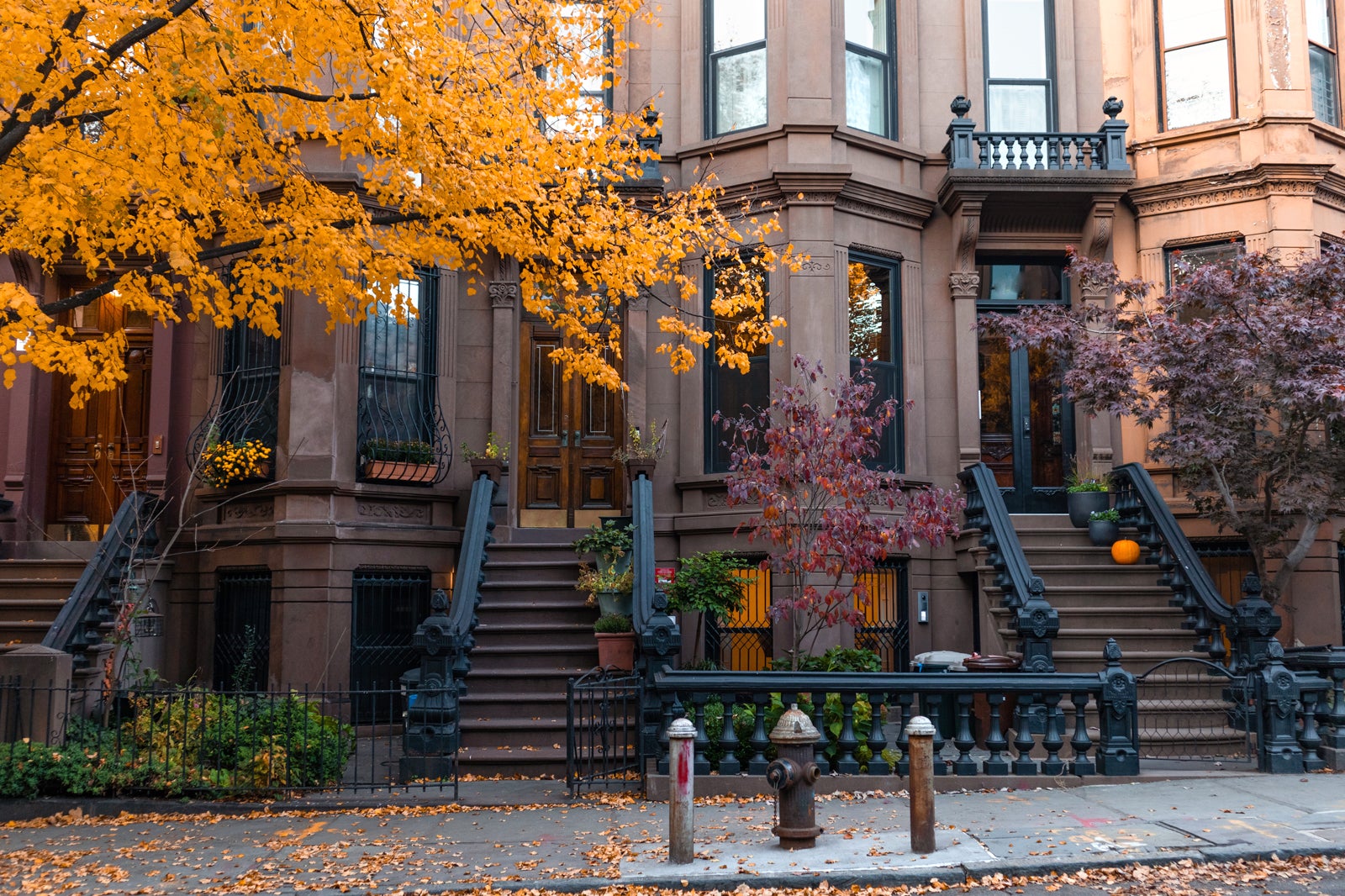 What else can you do in New York's Park Slope?
Besides shopping on 5th Avenue and exploring Prospect Park in Park Slope, bring your smartphone and get ready to capture lots of Instagrammable shots along 7th Avenue. It's the perfect place for a leisurely stroll past many lovely churches dating back to the 19th-century along with the quintessential brownstones, local shops, restaurants and cafes.
Located in the middle of the J.J. Byrne Playground at Washington Park on Third Street is the Old Stone House. Surrounded by lush gardens, it serves as a small museum illuminating Brooklyn's history during the colonial and Revolutionary War. It sits on the site of the brave counterattack the Maryland 400 launched against the British during the 1776 Battle of Brooklyn, the Revolutionary War's first major battle. The permanent exhibit focuses on this battle, but there are also exhibits linked to Brooklyn's past and present.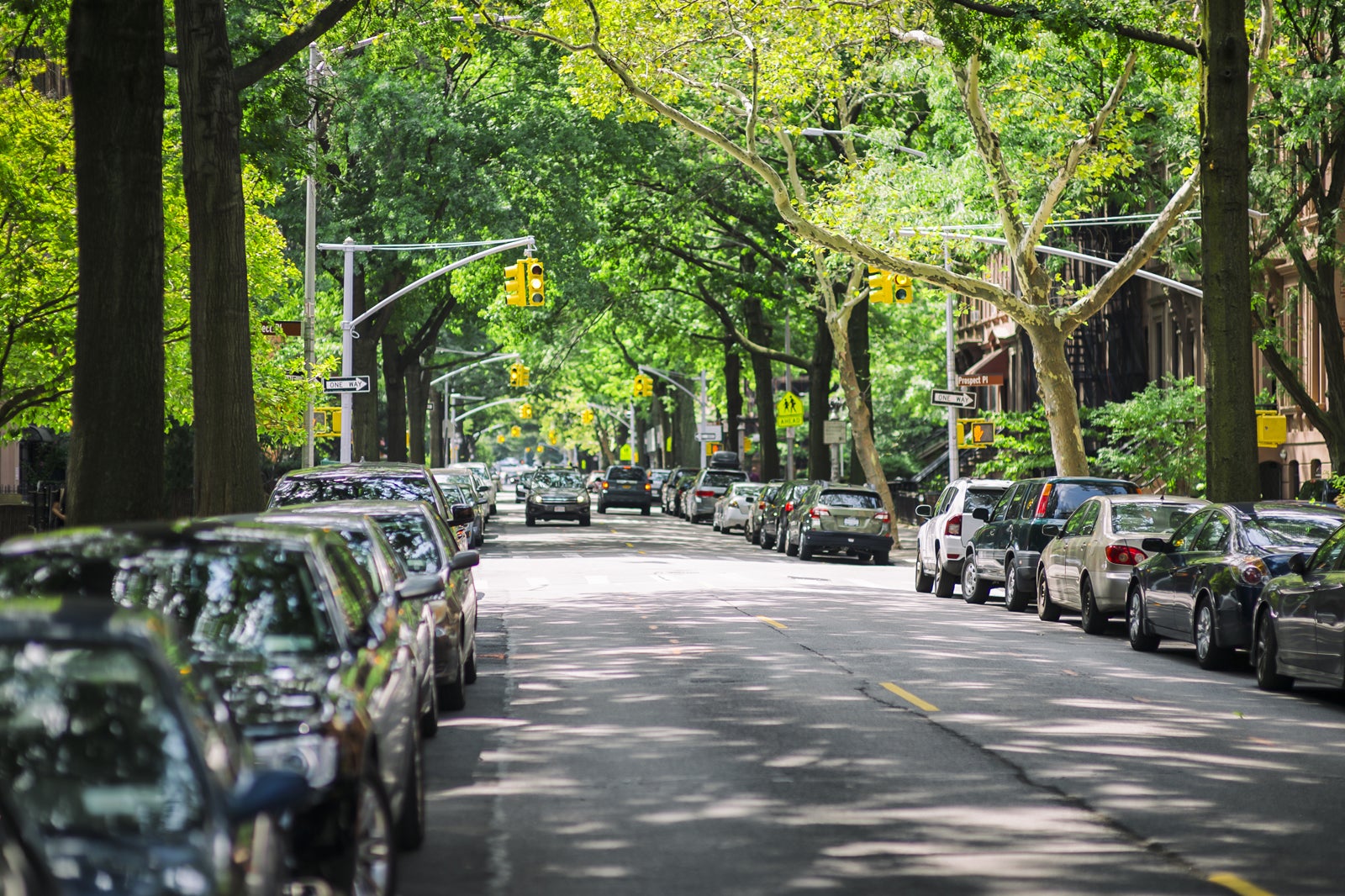 Good to know about Park Slope in New York
Multiple trains lead to Park Slope – the most convenient way to reach it is to take the B train that runs along 6th Avenue or the Q train on Broadway and get off at 7th Avenue in Brooklyn. Before beginning your exploits, pop into Café Grumpy on 7th Avenue. There's no seating, so grab a house-roasted brew and bring it with you.
Want to pick up a gift or souvenir before you head out? Sterling Place is a gift shop that offers some unique items, including antique pieces. They have both new and antique goods with a focus on heirloom-quality products, including antique watches, jewellery, kitchen items made of olive wood, and some cool, unusual candles.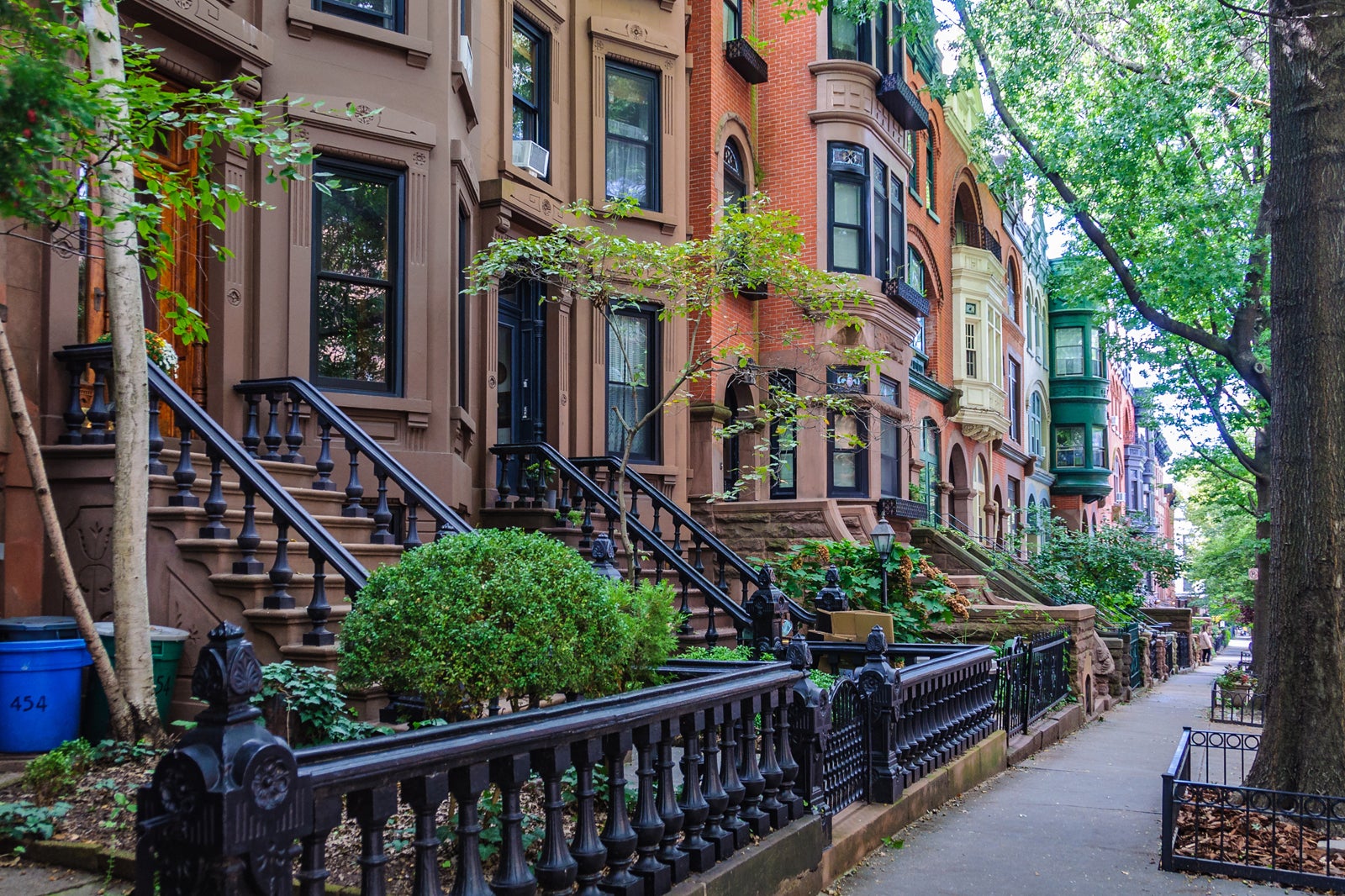 Park Slope in New York
Back to top