Point Bonita Lighthouse in San Francisco
Climb to the Top of a Historic Lighthouse for Panoramic Bay Views
The Point Bonita Lighthouse dates to the California gold rush and was the last of its kind in operation, now serving as a National Historic Landmark. It's open to the public, and you can climb its stairs to catch stunning panoramic views of San Francisco Bay and the surrounding ocean waters.
The lighthouse is on the National Register of Historic Places and has stood up to erosion, weather, and harsh natural conditions over the years. It's currently maintained by the US Coast Guard and is a major attraction for history buffs and those looking for photo opportunities.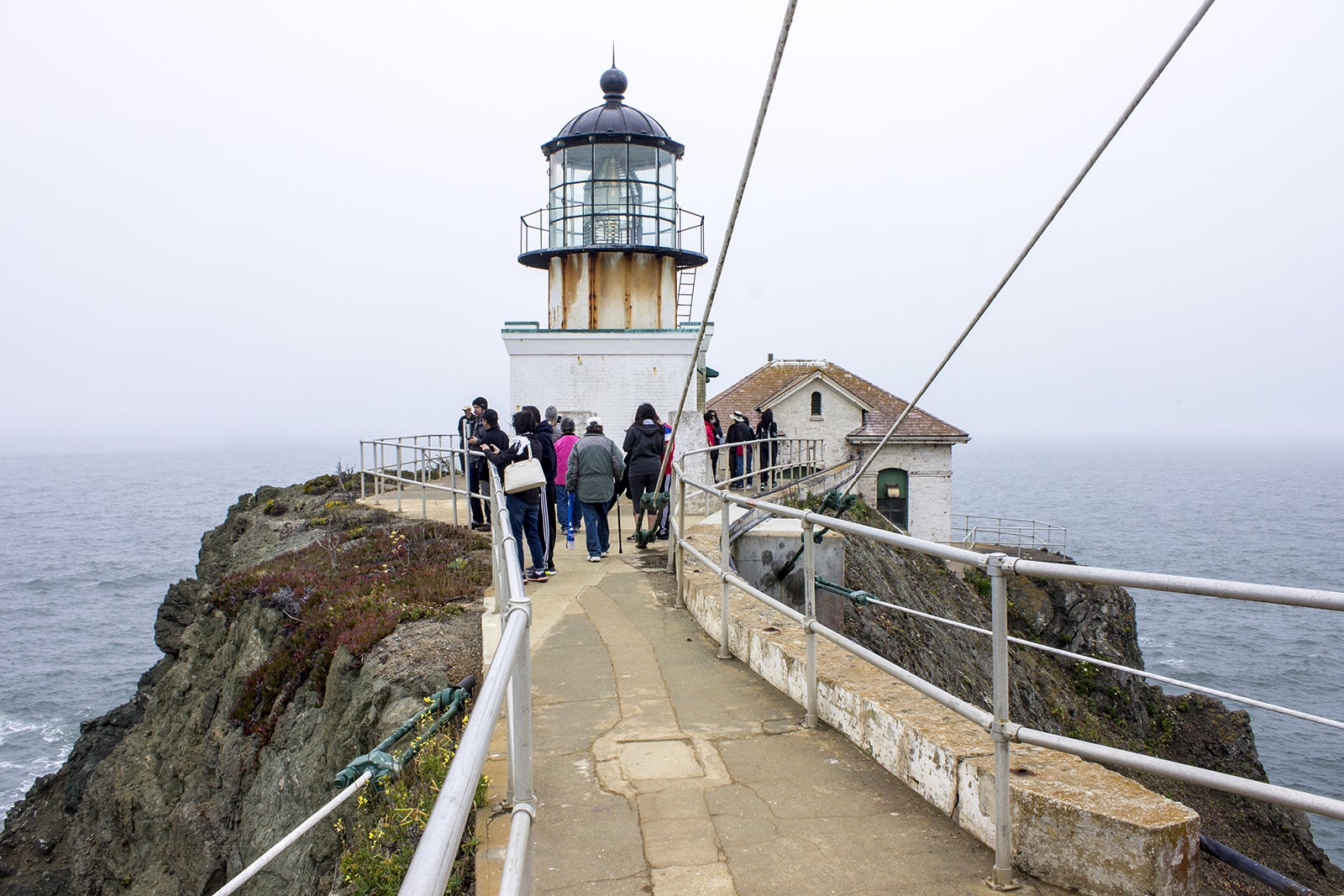 Highlights of Point Bonita Lighthouse
During the gold rush, over 300 boats wrecked near the Golden Gate, and it was decided that the area needed a lighthouse. Point Bonita Lighthouse opened in 1855, rising 306 feet above sea level. This was too high, so it was moved to a new location in 1877 only 124 feet above sea level. Its original fog signal was a 24-pounder siege gun.
In 1940, the trail to reach the lighthouse had eroded into the sea. A wooden walkway became treacherous, and a suspension bridge replaced it. It's the only lighthouse reachable by a suspension bridge.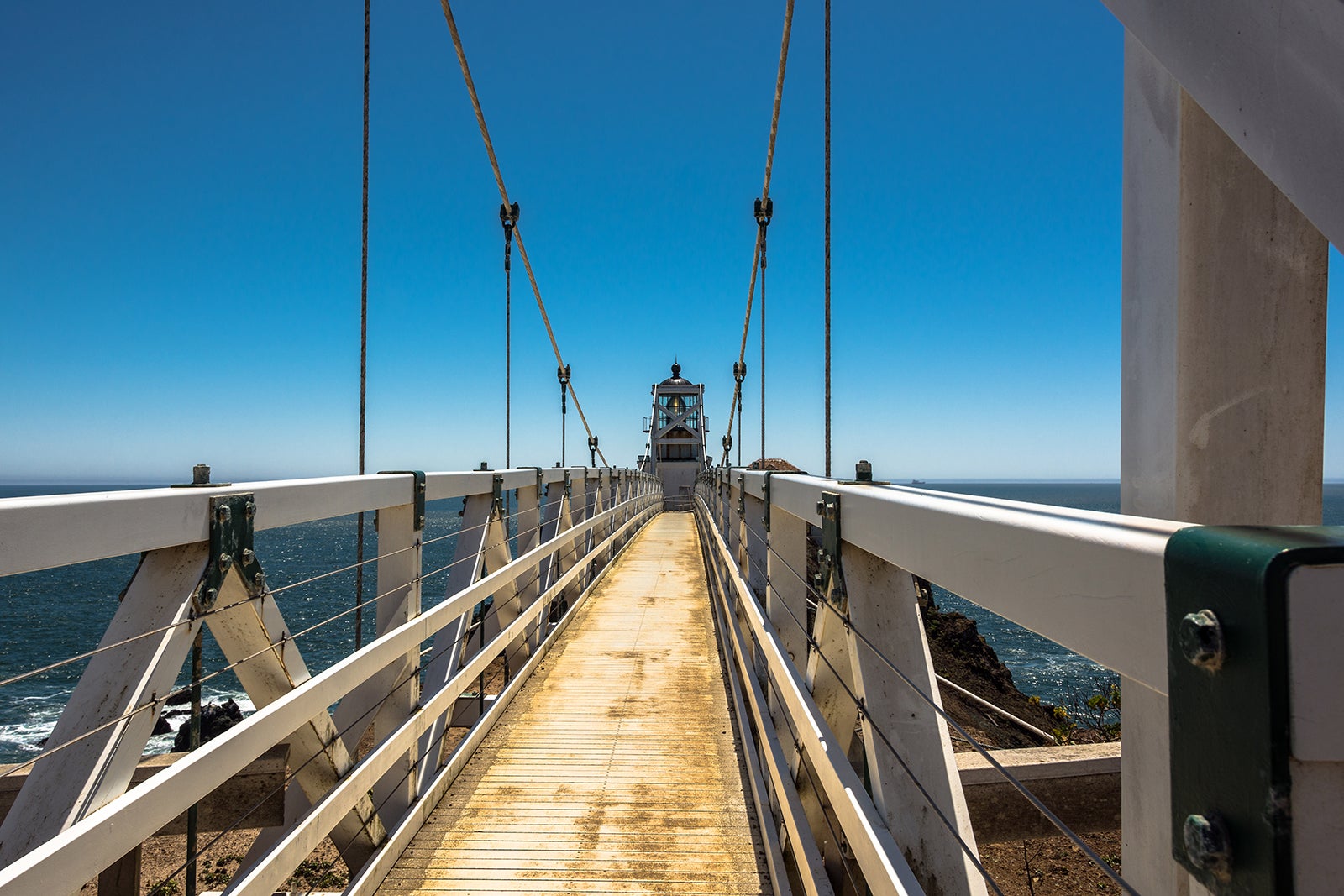 Good to know about Point Bonita Lighthouse
Point Bonita Lighthouse is open to the public during limited hours 2 days a week. If you can't make it during normal hours, you can book a ranger-led interpretive sunset hike where you can see the brilliant sunset from the top of the tower and learn about its history.
Pets are not allowed on the Point Bonita Trail, and it's recommended that you bring your own water to stay hydrated, as well as binoculars to view the local sea life. The path to the lighthouse is paved to allow for wheelchair access.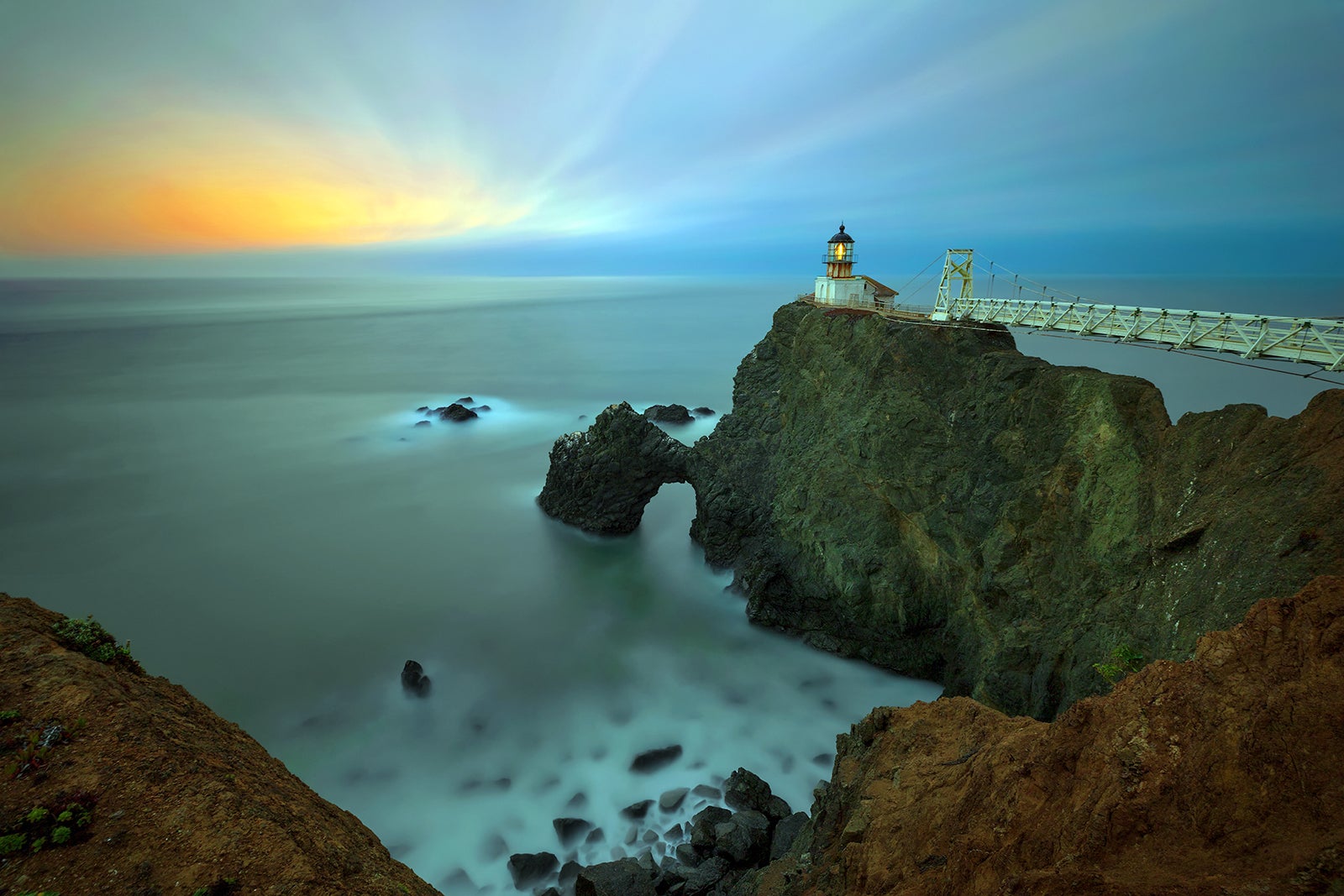 Point Bonita Lighthouse in San Francisco
Location: San Francisco Bay entrance in the Marin Headlands, Sausalito, CA 94965, USA
Phone: +1 415-331-1540
Back to top