Radio City Music Hall is a renowned 5,960-seat entertainment centre in Manhattan, New York where visitors can enjoy concerts and other live stage performances. It has hosted top concerts and shows like the Grammy Awards and Emmy Awards.
The venue has a rich history and is an iconic site in New York. When you visit, you can enjoy a 75-minute tour of the historical landmark, where you get to view the magnificent stage that measures 60 feet by 100 feet. Although the typical tour lasts just over an hour, most people spend between 2 and 3 hours touring the facility. Music lovers visiting New York City won't want to miss a stop at Radio City Music Hall.
Radio City Music Hall in New York - one of the highlights of 10 Most Iconic Buildings in New York (Read all about New York here)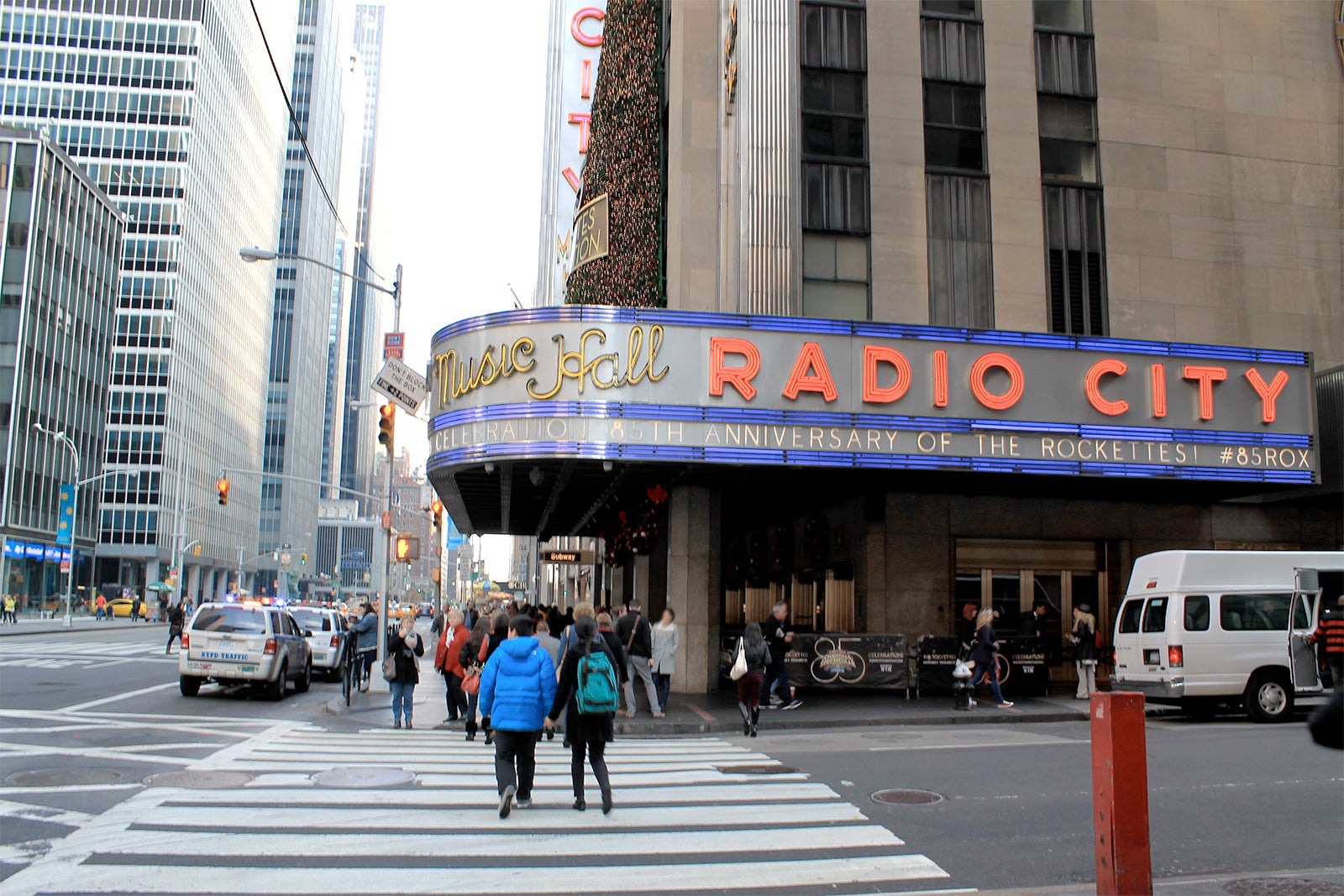 Radio City Music Hall highlights
The Radio City Music Hall is a buzzing event centre that hosts all types of shows and concerts. No matter the time of the year you visit, there's always a spectacular show or concert to attract your attention. A tour of the beautiful hall will allow you a complete view of the main stage. The theatre has a beautiful art deco design that is hard to miss when you pass by.
Every year, millions of people visit the venue to tour or watch concerts or shows. While you're sightseeing, you just might get the lucky opportunity to meet a Rockette, a member of the Precision Dance company. Radio City Music Hall is an excellent place for a date or group outing to enjoy the best of world entertainment.
History of Radio City Music Hall
Radio City Music Hall has a rich and exciting history. What we know today as Radio City Music Hall was not always a reality. Long before the music hall's construction, there was a plan for the construction of a Metropolitan Opera House. In 1929, that project was scrapped and billionaire John D. Rockefeller intervened, resulting in the music hall's completion in 1932. Edward Durell Stone and Donald Deskey are the designers of the art deco building.
The venue has had its ups and downs with a history of decline and even bankruptcy. In 1962, there were plans to close it down due to rising costs. By 1978, it was in severe debt and under the threat of a lockdown. In that same year, it got designated a landmark.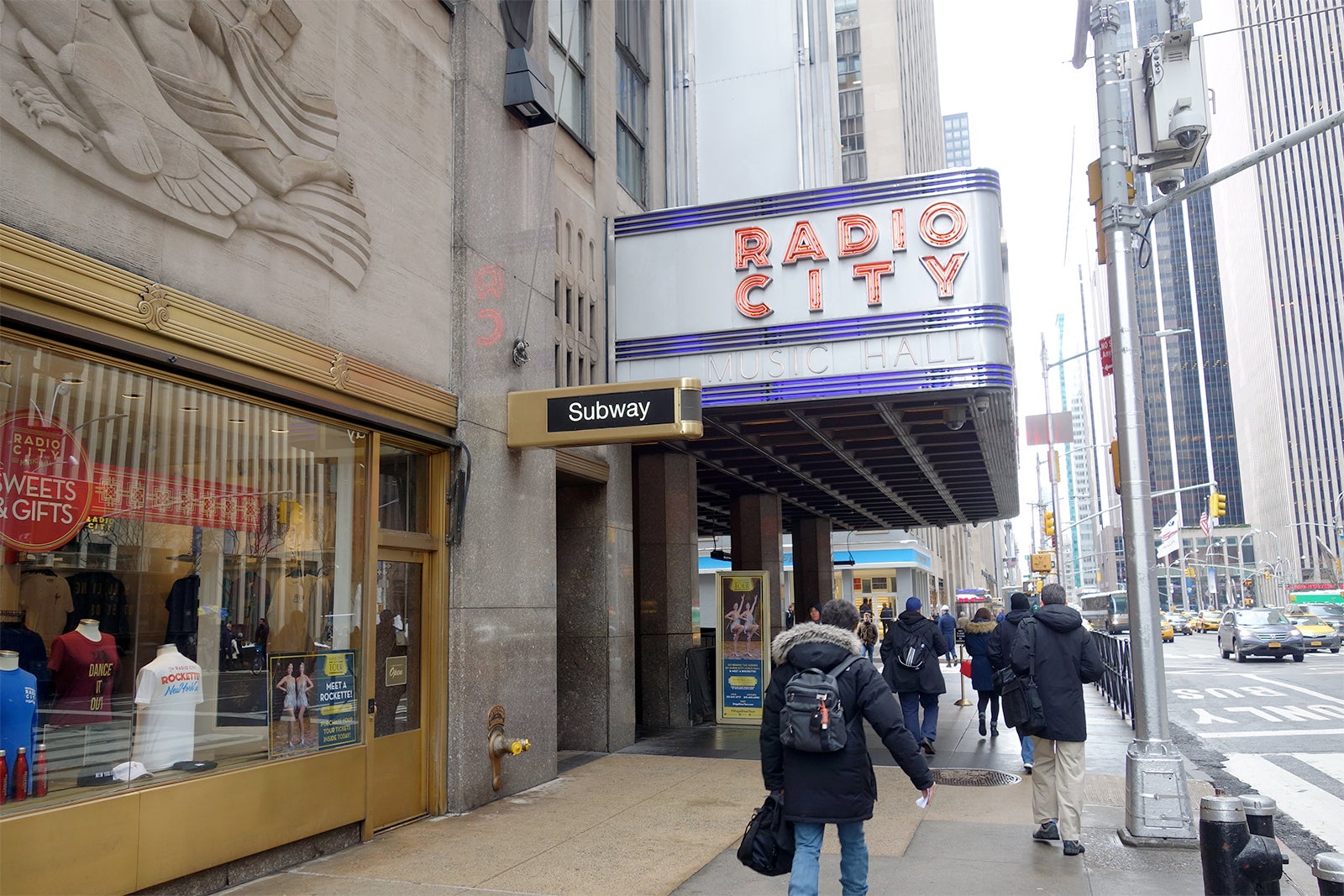 Good to know when visiting Radio City Music Hall
Radio City Music Hall charges an admission fee, but you can get up to a 50 percent discount with a tourist attraction discount pass. Tours run from 9 am to 5:30 pm and start every half hour. The best time to visit Radio City Music Hall is during the holiday season. The Christmas and New Year Spectacular are the highlights of the music hall's events for the year. Professional dancing groups, such as the legendary Rockettes, thrill with their moves.
Other nearby attractions to visit are the St. Patrick's Cathedral, Top of the Rock, and Rockefeller Centre, which are less than a 3-minute walk from the hall. You can grab a bite at The Modern, Le Bernardin, and Beyond Sushi restaurants.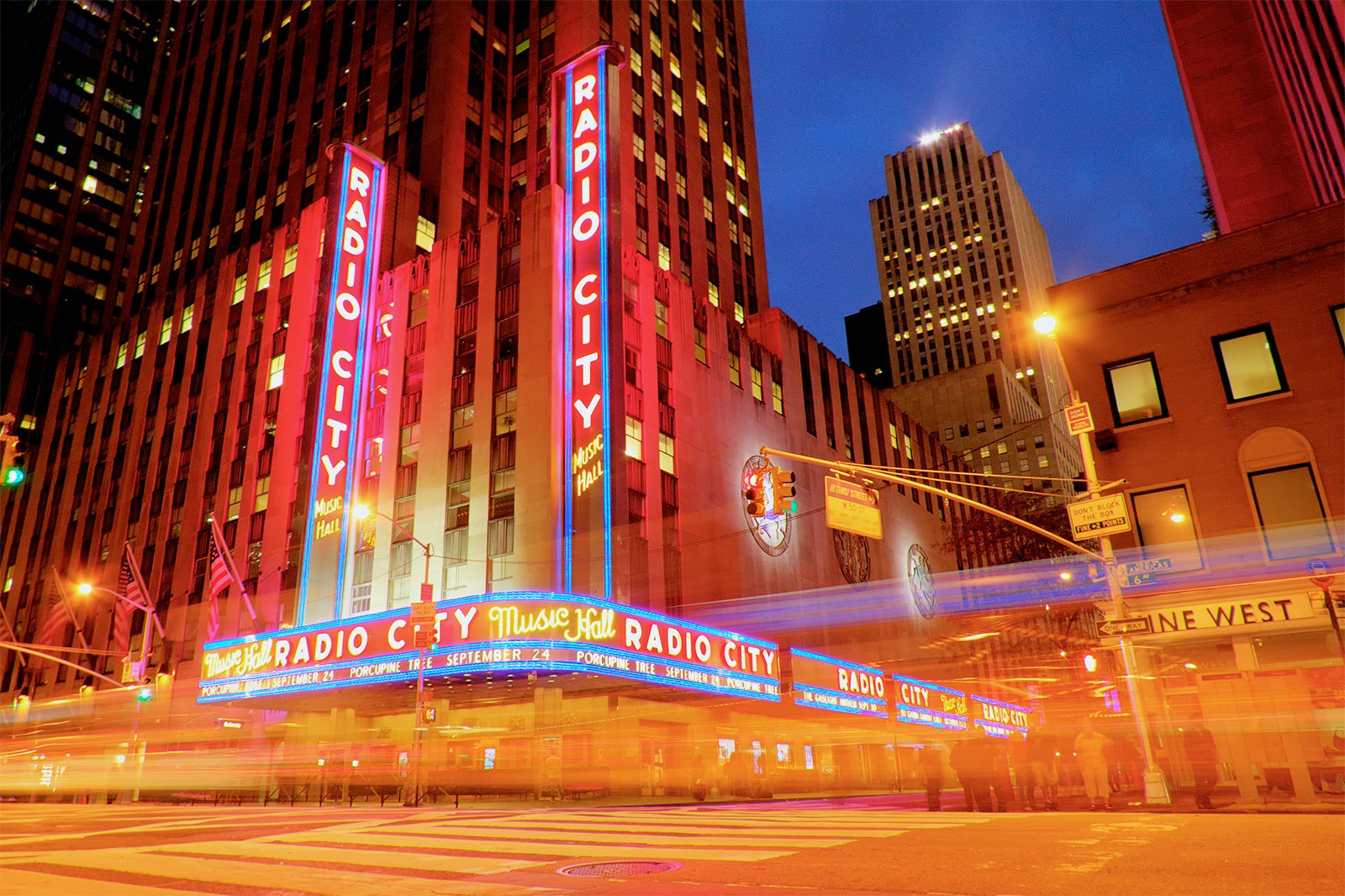 Radio City Music Hall in New York
Location: 1260 6th Ave, New York, NY 10020, USA
Open: Daily from 9 am to 5.30 pm for tours
Phone: +1 212-465-6000
Why book with Hotels.com?