11 Romantic Ideas for a Honeymoon on Maui
What to Do on a Couples' Trip to Maui
Choosing to honeymoon on Maui? There are many reasons why couples and newlyweds make it their dream destination. The enchanting Hawaiian island is home to fabulous white-sand beaches, sublime seascapes, verdant valleys with gushing waterfalls and magical sunsets. At every turn, romantics can revel in the island's dreamy vibe, lazy sunbathing and incredible bucket-list activities.
With the wedding planning and stress behind you, you and your significant other deserve a dazzling holiday on the breathtaking Hawaiian island. If you want to make your beloved swoon, read on to discover our handpicked selection of the best romantic ideas for a honeymoon in Maui.
1
Watch the sunrise from the top of the Haleakala Crater
Visit a viewpoint above the clouds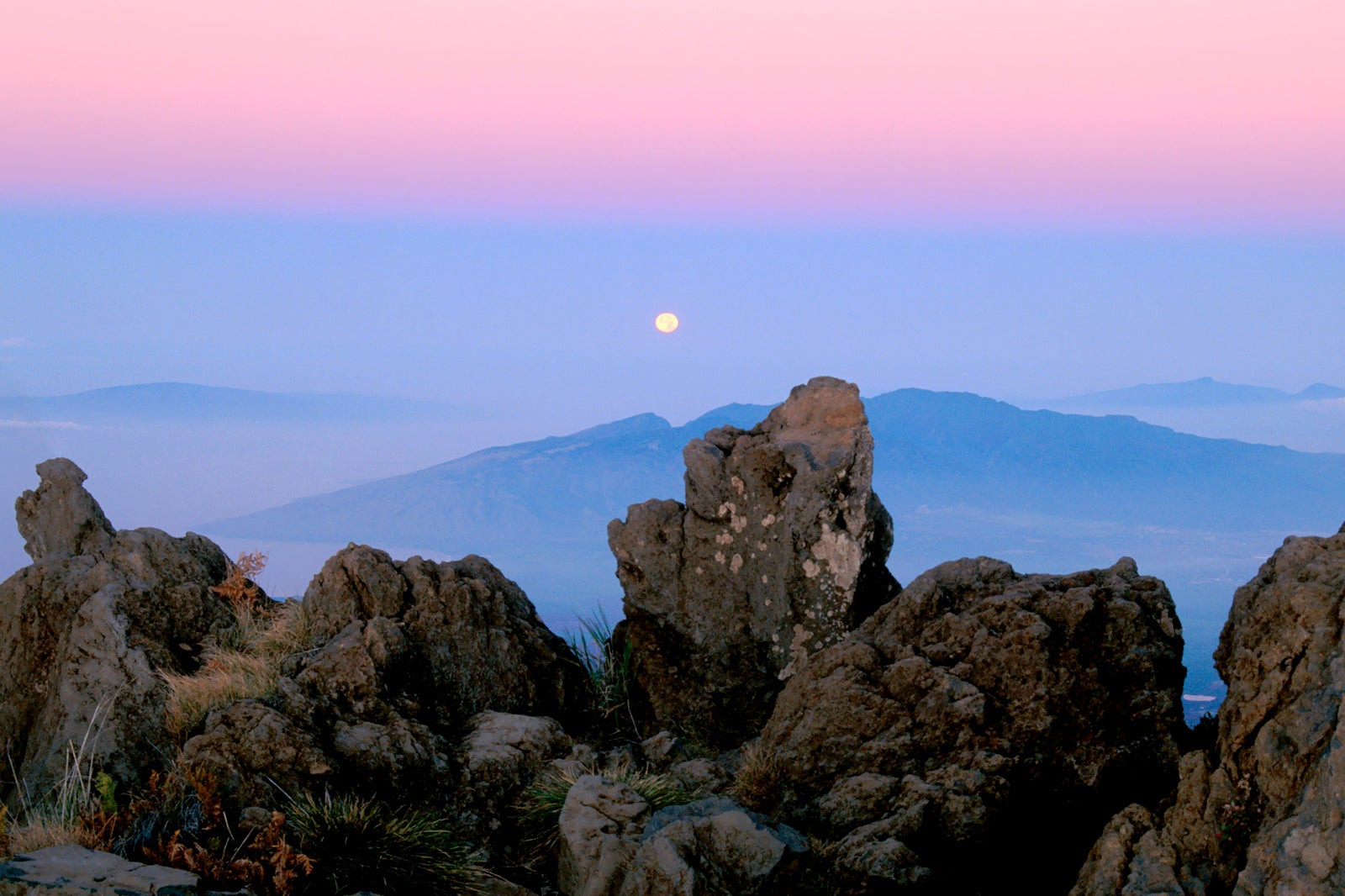 Budget
Adventure
Photo
Unusual
The Haleakala Crater was formed by heavy erosion of the Haleakala Volcano that formed in Maui. Towering at 10,000 ft above sea level, the top of the Haleakala Crater sits above cloud level. The crater is large enough to fit the entire island of Manhattan. It's a popular viewpoint to catch the sunrise as the view from the top is spectacular. Nowadays, visiting the national park service requires a permit, so be sure to do necessary research before your visit.
Some people may be adventurous enough to mountain bike down the crater all the way from the peak to sea level. Organized tours will drive you up to the top and then guide you on the way down. The route is about 43.5 km and brings you past amazing views of the crater and the coastline below. It is also said that from the ascent to sea level, you will pass through just as many ecosystems as you would when driving from Mexico to Canada.
Location: Haleakala Crater, Hawaii 96790, USA
2
Drive to Hana and spend the night
An exhilarating Maui experience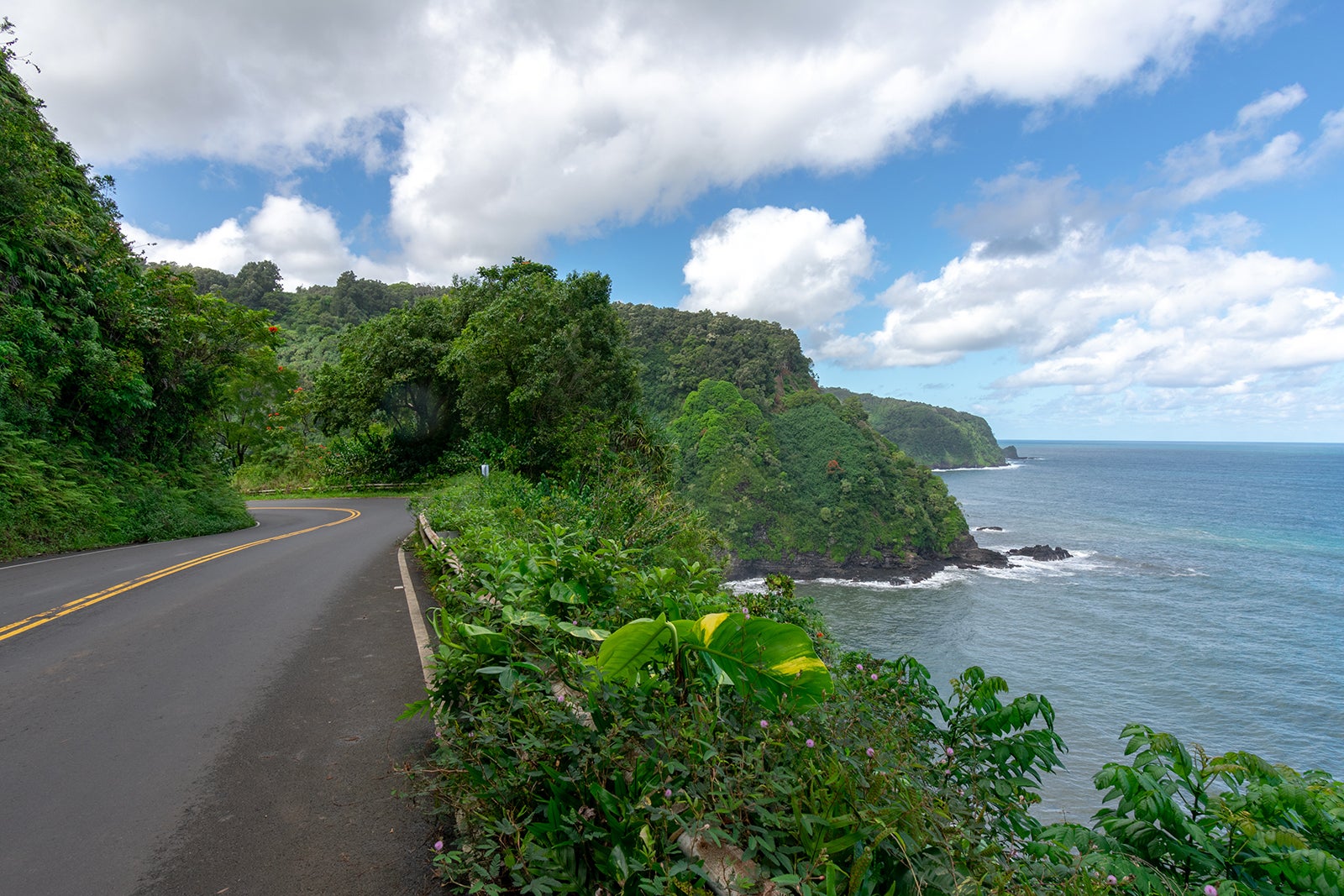 The Hana Highway is a legendary coastal drive that twists and turns past rugged seascapes, lush rainforests and cascading waterfalls. While the town of Hana is only 52 miles from Kahului, the historic road is abundant in narrow, single-lane bridges and challenging hairpin turns, so it's best to get an early start and take your time on the drive.
There are also plenty of opportunities to pull over and enjoy stunning island views, including at Waianapanapa State Park, Pailoa Bay black-sand beach or at Upper Waikani Falls, where you can also enjoy a romantic swim. Be sure to stock up on snacks, water and petrol before you leave. Spending the night in Hana will make the road trip a lot more relaxed and you'll also have more time to explore the town and nearby beaches.
Location: Hana Hwy, Paia, HI 96779, USA
3
Lahaina
An eclectic old Hawaiian capital
Couples
Budget
History
Photo
Lahaina, on Maui's northwestern shore, is a historic whaling town and island hotspot, filled with art galleries, souvenir shops, cute cafés and unique restaurants. You and your beloved can enjoy a stroll down lively Front Street and discover the town's rich heritage and modern-day charms, including Maui's oldest living banyan tree, which takes up an entire block.
After a delicious lunch of regional cuisine, explore the Old Lahaina Fort ruins, Old Lahaina Prison and the 19th-century Baldwin House Museum. Alternatively, pack a picnic and take a short drive north to the famous Kaanapali and Black Rock beaches. In the winter months, a whale-watching expedition is a must-do activity.
Location: Lahaina, HI 96761, USA
4
Luxurious massage for 2
Indulge in a couple's spa package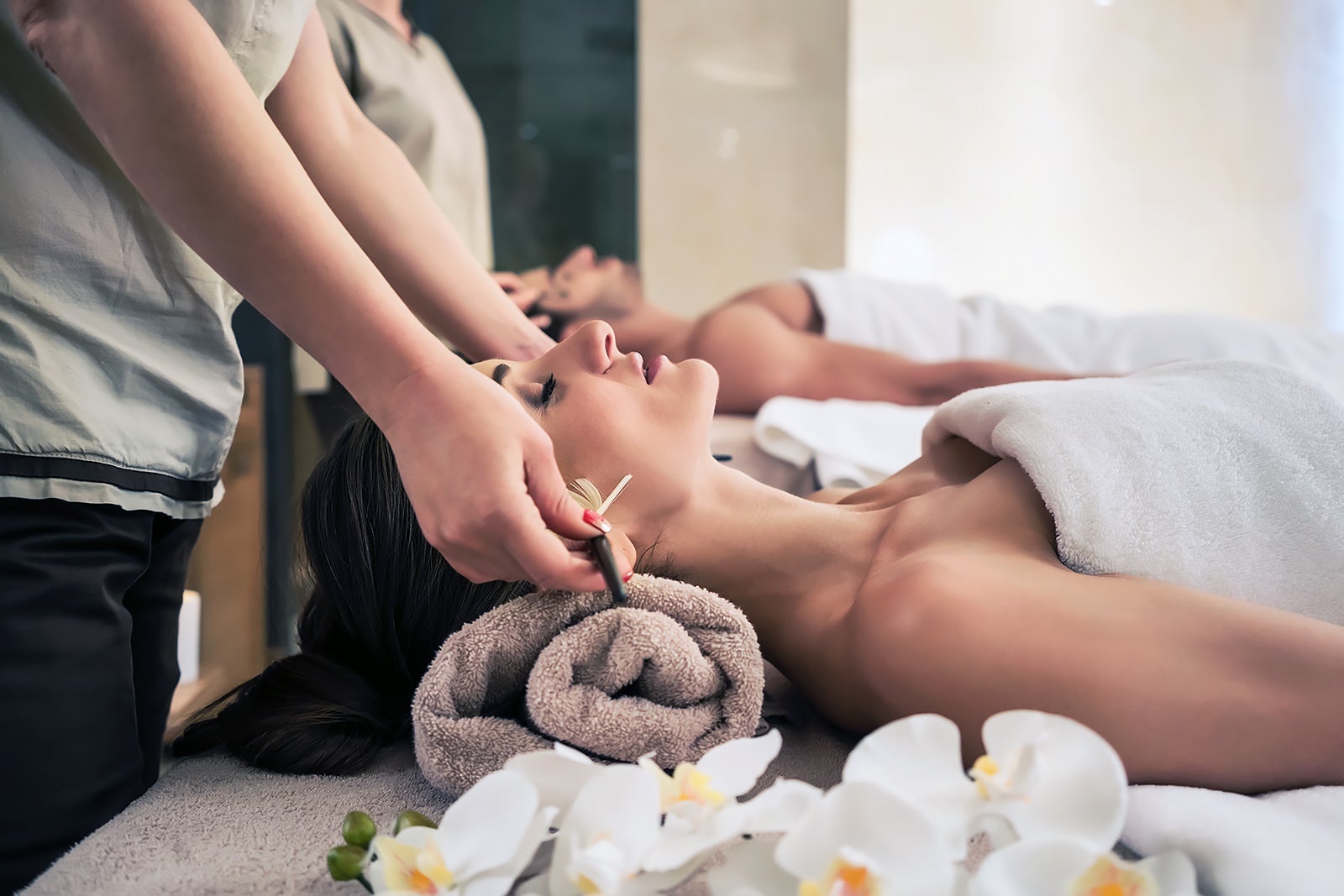 Couples and newlyweds should gift themselves a calming and luxurious Maui spa day to completely unwind while on holiday. The huge Spa Grande at Grand Wailea Resort is a destination spa with an incredible menu of eastern, western and Hawaiian treatments and a hydrotherapy circuit featuring a Roman tub, saunas and waterfalls.
For an intimate and uber-sumptuous spa treatment, the Spa at Black Rock boasts a beautiful location overlooking Kaanapali Beach. Honeymooners can book a Palua couples' massage and luxuriate in an open-air treatment room where the soft tropical breeze and soothing sounds of the ocean make for a dreamy and romantic experience.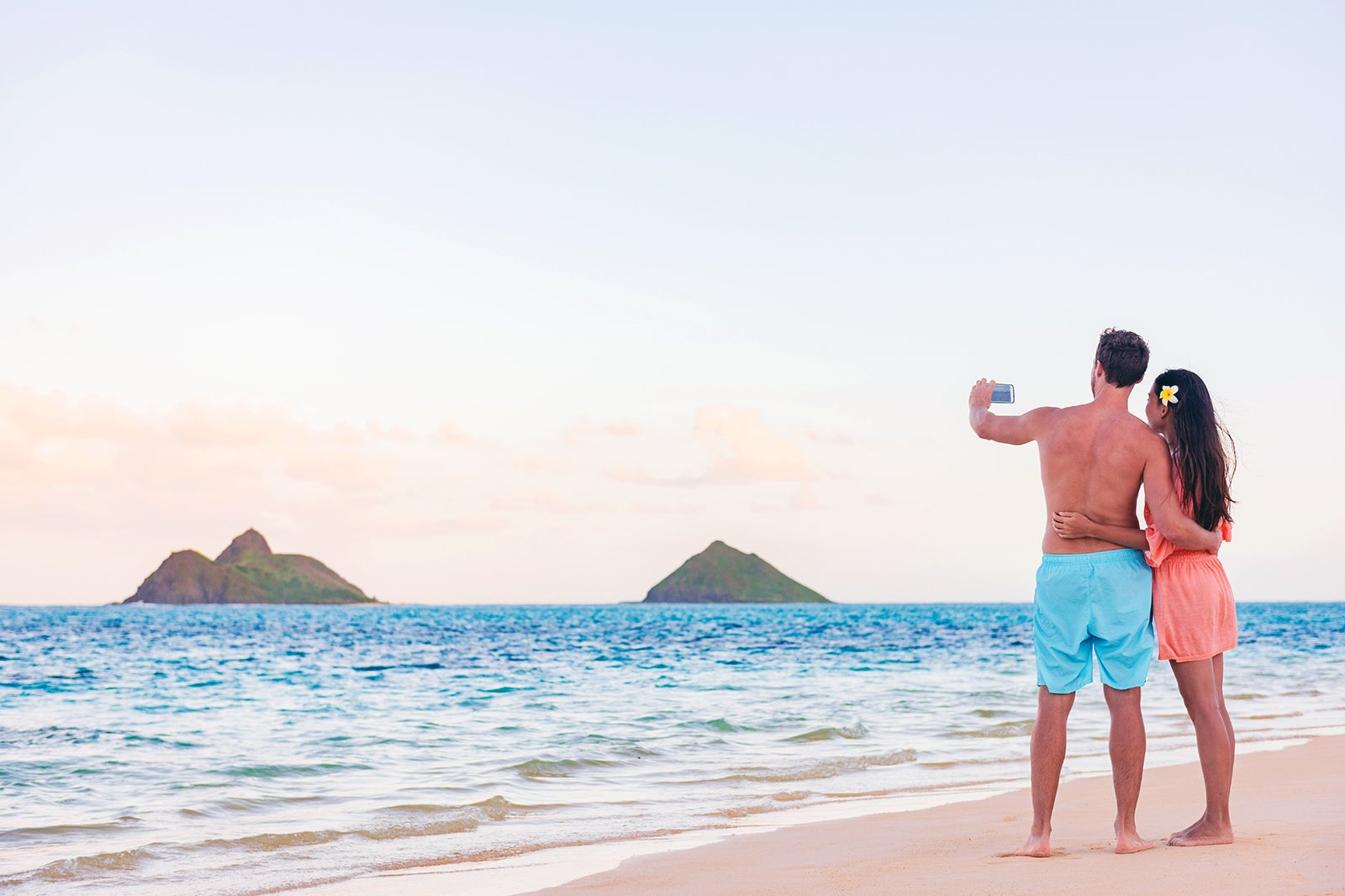 A Maui honeymoon won't be complete without a lazy, secluded beach experience. Located in Makena Beach State Park, Little Beach is a small cove with soft white sand and sparkling turquoise water. There are no amenities and lifeguards. It's also a nudist beach. On Sunday nights you can enjoy a vigorous drum circle, as well as fire dancers.
Couples seeking an adventurous beach day can head to the resort community of Wailea. The waves here change throughout the day, making it an ideal spot to try a range of water sports, including kayaking, paddleboarding and windsurfing. Kapalua Bay is a picturesque beach protected by 2 reefs. The C-shaped cove is rich in sea life so don't forget to pack your snorkelling gear.
Read more
6
Iao Valley State Park
Discover a historic park home to the iconic Iao Needle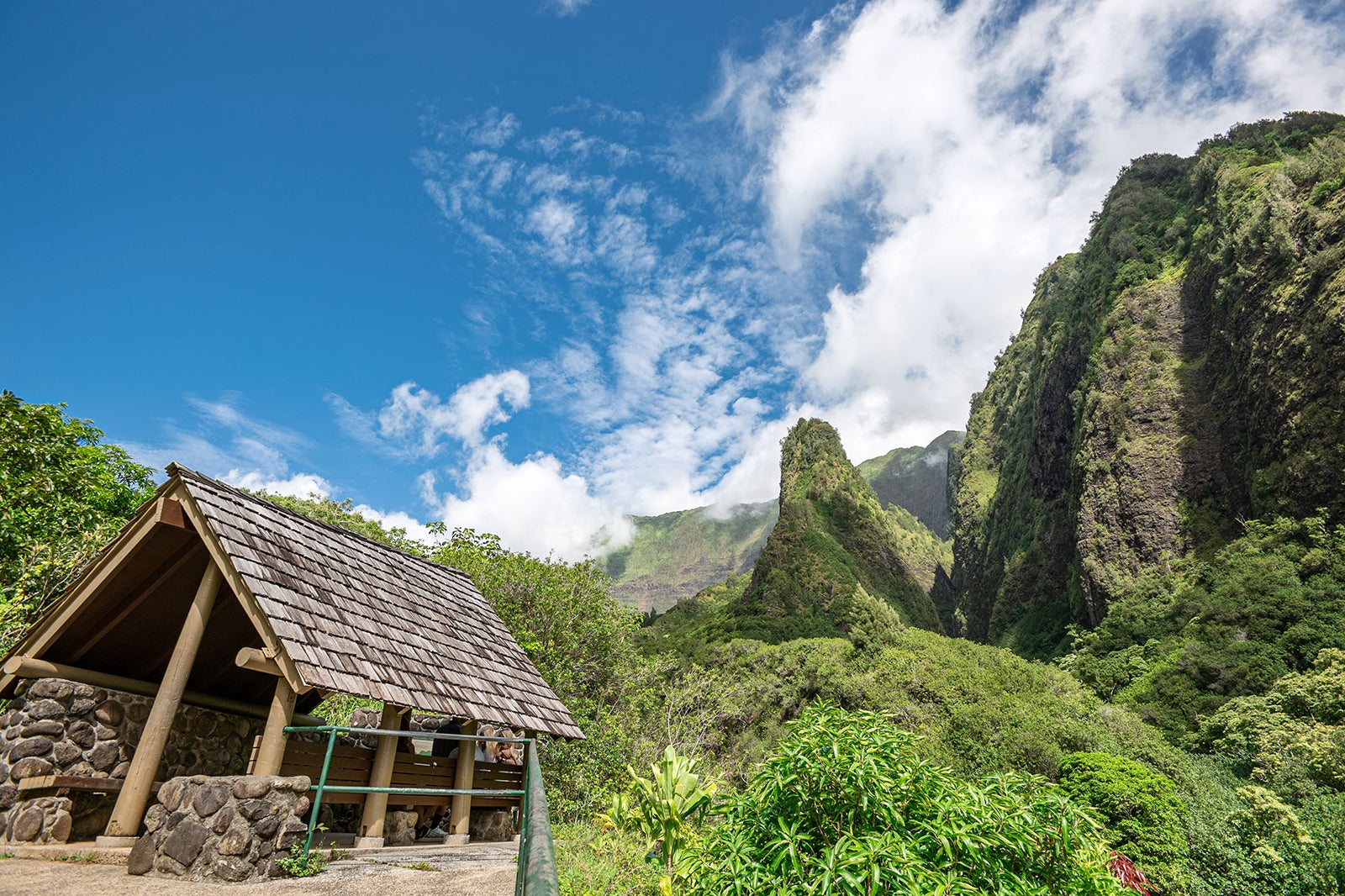 Couples
Budget
Adventure
Photo
Hike through the lush Iao Valley State Park in the West Maui Mountains on your next romantic trip to Maui. The protected rainforest is home to the striking Iao Needle, a 1,200-ft-tall rock outcropping that's one of Hawaii's most beloved and sacred landmarks. The well-marked, paved walkways lead from the parking lot to spectacular lookouts of the green valley and the Needle.
Along the way, there are multiple areas for intimate picnics with your dearest and unforgettable photo moments near cascading waterfalls. Bring water, snacks, sunscreen, a towel and rain gear. Since the rocky Needle is often covered in clouds, it's best to arrive early to ensure a good view.
Location: 54 S High St, Wailuku, HI 96793, USA
Open: Daily from 7 am to 6 pm
7
Horseback riding in Upcountry Maui
Be a Hawaiian cowpoke for a day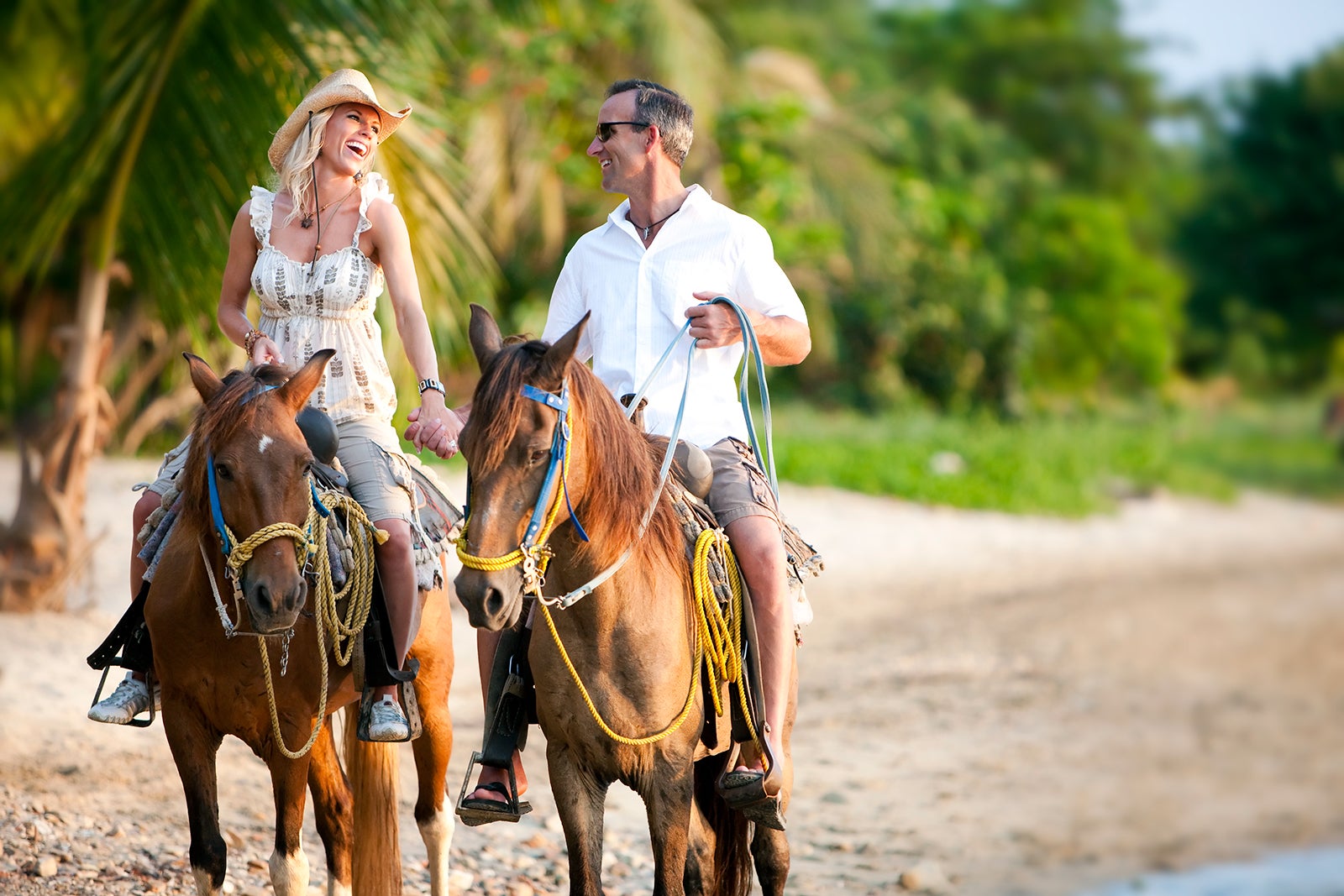 Upcountry Maui is where you can saddle up and go horseback riding with your loved one. This lush region is one of Maui's most gorgeous rural areas and sits on the western slopes of Mount Haleakala. Here, grazing cattle, sprawling historic ranches and traditional paniolo (cowboy) culture still exist.
During your horseback adventure, you'll hear stories from contemporary paniolo about Maui's notable ranching past as you and your dearest admire dramatic vistas of rolling pastures, the sandy coast and the glistening ocean below. Pack a pair of jeans and closed-toed shoes to wear on your ride.
8
Ali'i Kula Lavender Farm and Maui Winery
Take in the beautiful aroma of lavender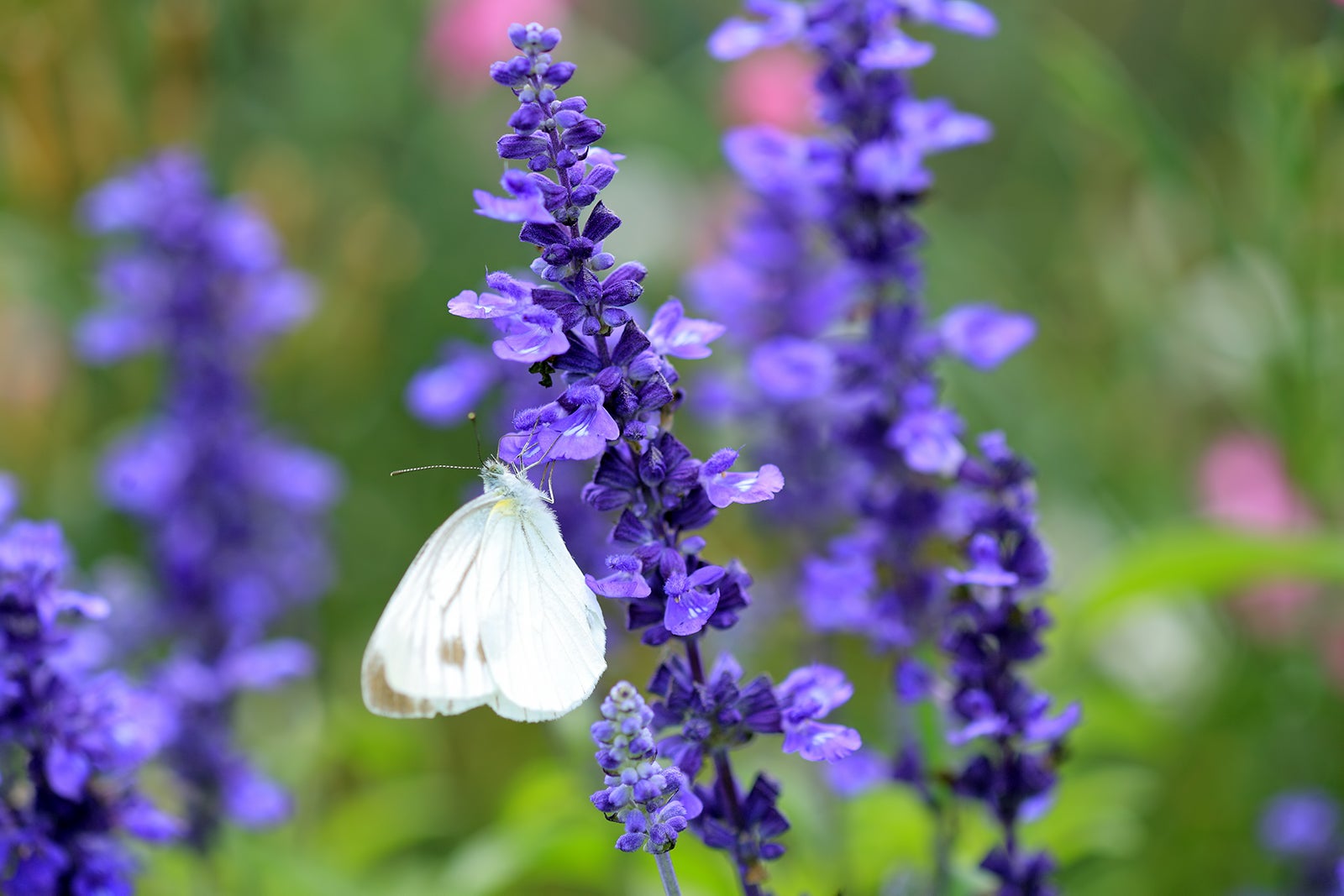 The Ali'i Kula Lavender Farm is a popular spot for couples and honeymooners on Maui because it's blissful, peaceful and genuinely smells like romance. Lying at an elevation of nearly 4,000 ft above sea level, on the slopes of Haleakala National Park in Upcountry Maui, the purple paradise offers panoramic views and serene walking paths. And with 55,000 lavender plants, the violet-hued meadow is a feast for the nose as well as the eyes.
After exploring the farm and stocking up with lavender-laced beauty and bath products, head 10 miles south to Maui Winery. Sipping wine at this scenic and remote vineyard located at the historic Ulupalakua Ranch is a dreamy Maui experience unlike no other.
Location: 1100 Waipoli Rd, Kula, HI 96790, USA
Open: Daily from 9 am to 4 pm
9
Couples' surf lesson at Ukumehame Beach
Learn to ride the waves
Spice up your honeymoon and sign up for an exhilarating couples' surf lesson at Ukumehame Beach. The beach is located in West Maui and locally known as "Thousand Peaks" because of the constant wave activity. With shallow, warm water and gentle waves, this is an excellent spot to discover this fun ocean sport that originated in Hawaii.
Learning how to balance and skim across the edge of a frothing wave with your partner by your side is an unmissable Maui experience. Some companies even offer a unique couples' package, which includes a photographer and champagne at the end.
Location: 615 Honoapiilani Hwy, Lahaina, HI 96761, USA
10
Book a helicopter tour
Experience a Maui adventure of a lifetime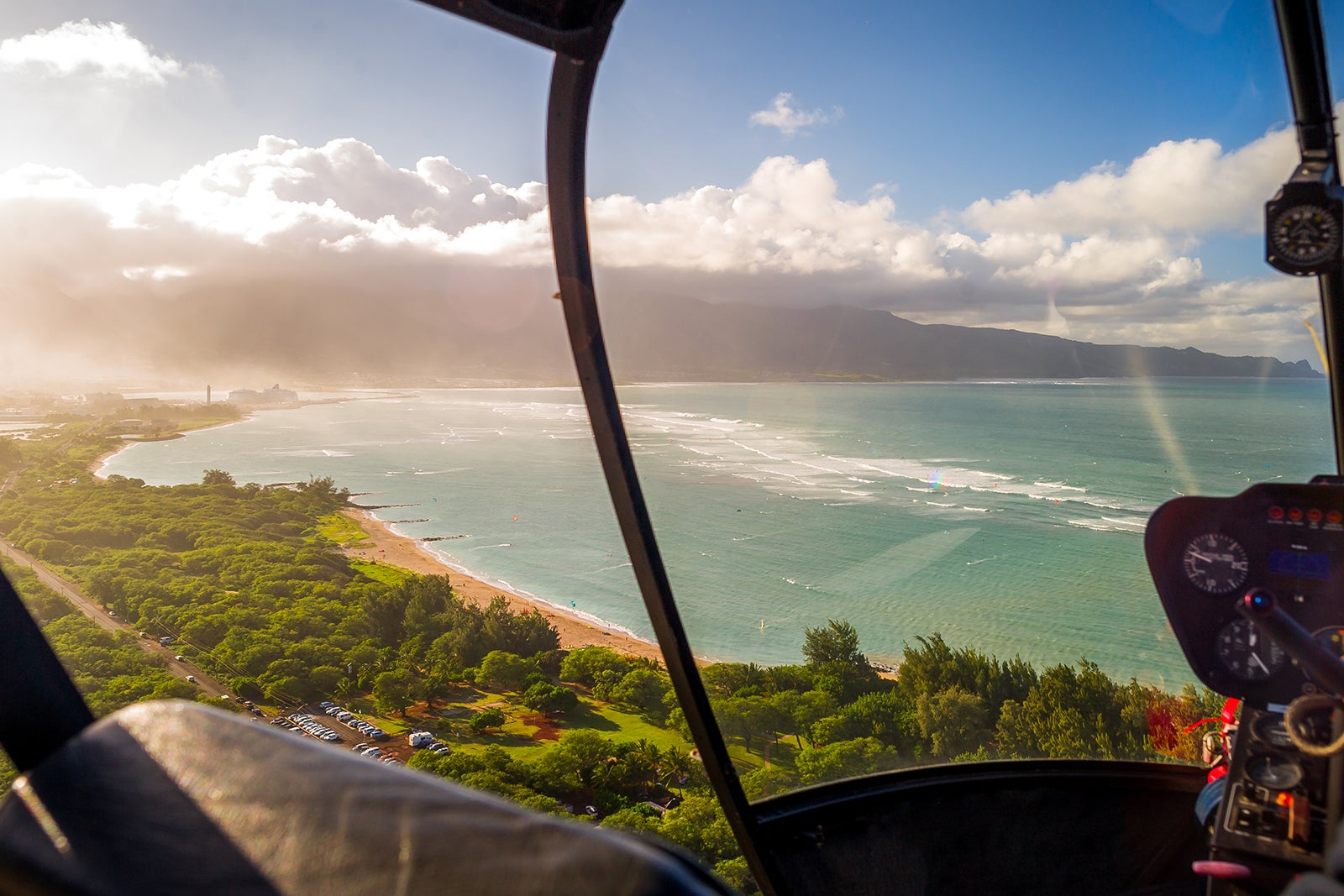 Couples
Adventure
Photo
Luxury
Exploring the natural wonders of Maui from a bird's-eye view is nothing short of thrilling. Safely strapped in, you and your precious darling will soar high above dramatic ridges and mist-covered peaks, gaze down at the rugged beauty of scenic beaches and zoom past waterfalls plunging from sea cliffs into the aquamarine sea.
With plenty of helicopter tour options available, you can choose the perfect adventure. During the trip, the expert pilot will narrate Maui's rich history, culture and ancient traditions. A helicopter flight is undeniably romantic and is an ideal plan for honeymooners.
11
Go on a sunset sail
Cherish a special moment with your sweetheart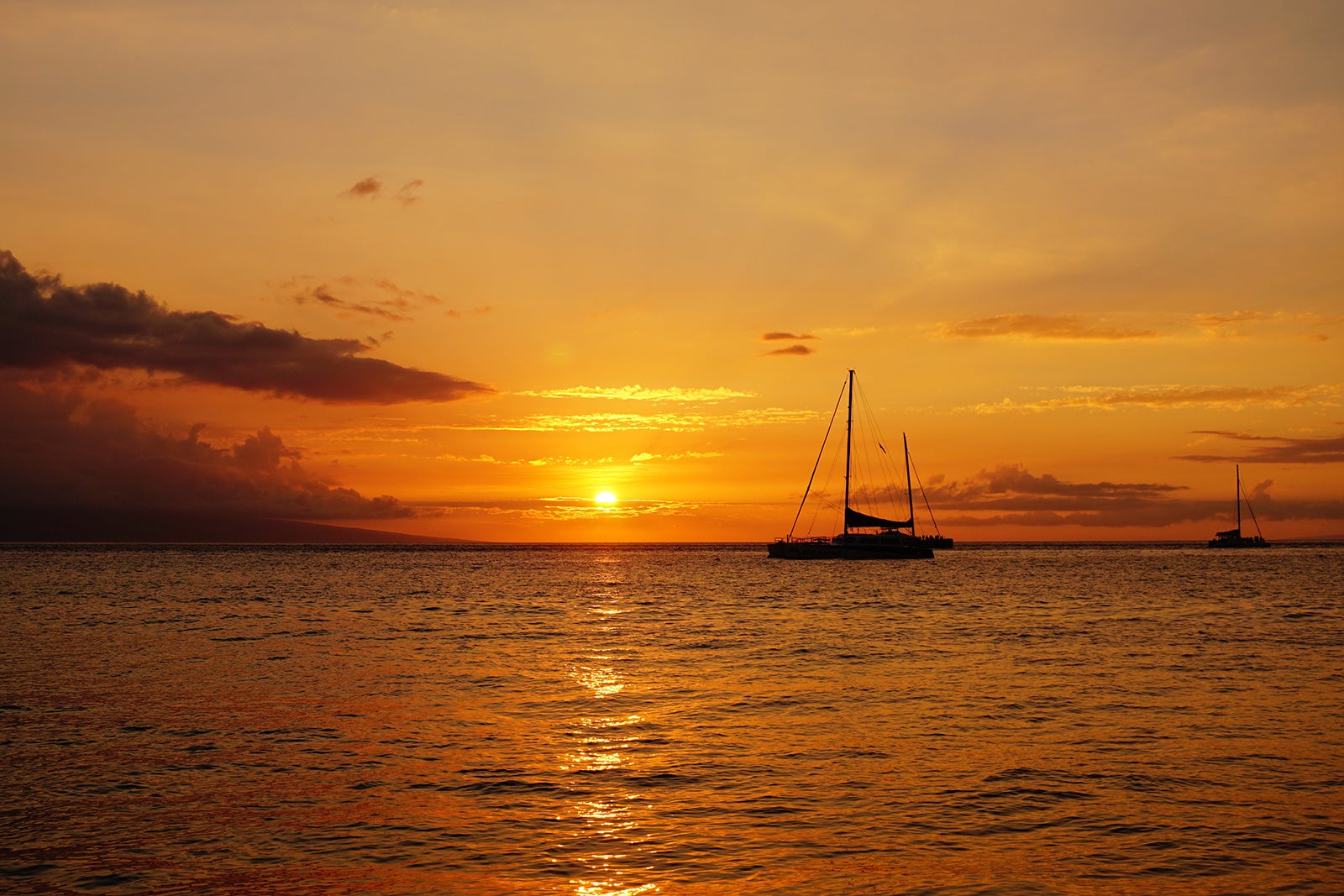 Couples
Nightlife
Adventure
Photo
Setting sail into dusk off the shores of Maui is dreamy and romantic. Indeed, the island is renowned for its magnificent sunsets. Surprise your loved one with a romantic, fairytale-like cruise where you can both gaze upon the glorious horizon from the deck of a luxury yacht.
Not only is this a fantastic way to see the island from a different perspective, but staring into the eyes of your sweetheart as the sky bursts into brilliant crimson and orange will be a moment you won't soon forget. During the season (from November to May), you can catch a glimpse of humpback whales as they return to Hawaii.
Back to top