South Beach in Miami
A Buzzing Nightlife Neighbourhood of Miami Beach
South Beach is a neighbourhood in Miami Beach, Florida. It encompasses the area south of Dade Boulevard towards the tip of the peninsula, off the coast of mainland Miami. It's known for its beautiful beach and thriving nightlife, with oceanside dining and swanky resorts. The area was the first section of Miami Beach to be developed in the 1910s, so you'll find plenty of 20th-century Art Deco architecture here.
South Beach is the nightlife epicentre of the city, with dozens of nightclubs and bars operating until early morning. The neighbourhood usually stays busy throughout the day and night, with the seaside resort area especially crowded in summer. The long stretch of sandy beach on the eastern side of the neighbourhood is popular for sunbathing, swimming, and surfing.
South Beach in Miami - one of the highlights of 10 Best Beaches in Florida and Miami Nightlife - Best Clubs, Pubs and Parties (Read all about Miami here)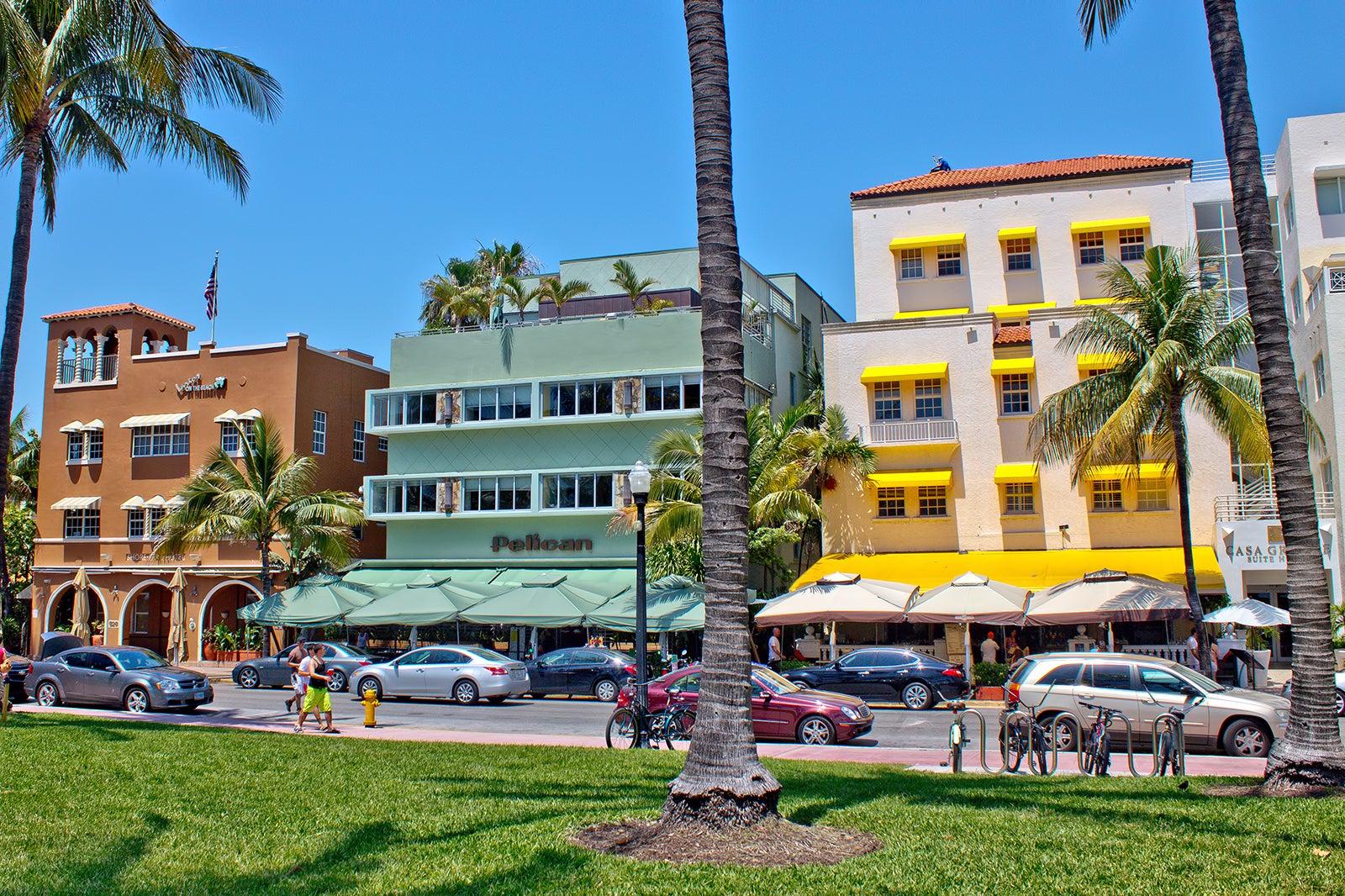 What are the highlights of South Beach in Miami?
As the name suggests, South Beach is defined by its long stretch of sandy beach down Miami Beach's southern coast. Facing the Atlantic Ocean, the beach sees some serious swells making it a popular surfing destination. However, it's often calm enough for swimming and is blessed with warm water for much of the year. The sandy coastline is lined with high-rise resort buildings, beachfront restaurants, and historic pastel-coloured Art Deco architecture.
Ocean Drive, which runs parallel to the beach, is the most famous palm tree-lined thoroughfare in the neighbourhood. It's bound by Art Deco hotels and bars and has been featured as a backdrop in countless Hollywood films. The drive comes to an end down at the bottom of the peninsula at South Pointe, which offers a fishing pier, observation deck and beautiful views over the water. Away from the beach, Lincoln Road is a bustling promenade across the middle of the neighbourhood and is where you can head for the best shopping and dining.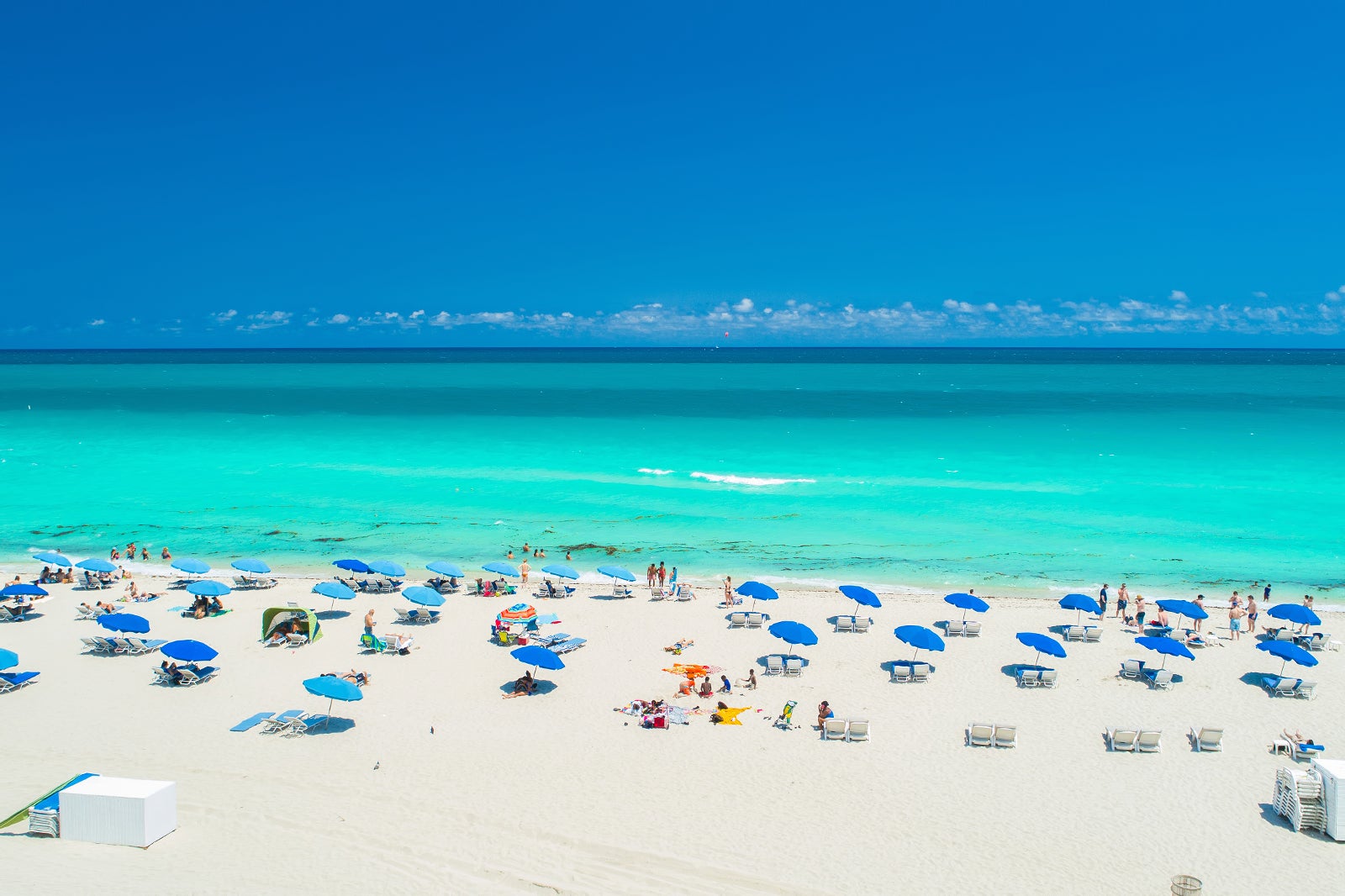 What are the best nightlife experiences in South Beach?
South Beach is considered the main hot spot for entertainment and nightlife in Miami. It's home to a variety of clubs, cocktail lounges, restaurants, and dive bars, with a diverse scene that attracts just about everyone. Most of the bars, restaurants and clubs are centred around Ocean Drive and Collins Avenue. You can find iconic places such as Mango's Tropical Café, Bolivar Restaurant Bar and Maxine's Bistro, as well as popular gay clubs Twist and Score Nightclub.
One of the neighbourhood's biggest annual events is the Miami Beach Pride Parade and Festival, which runs for a couple of days along Ocean Drive. The legendary festival includes a parade and special events that are free to attend. It's a fun and vibrant celebration which draws a crowd of over 120,000 people. Since it began in 2009, it's turned into one of the most anticipated events in Florida and one of the biggest Pride festivals in the country.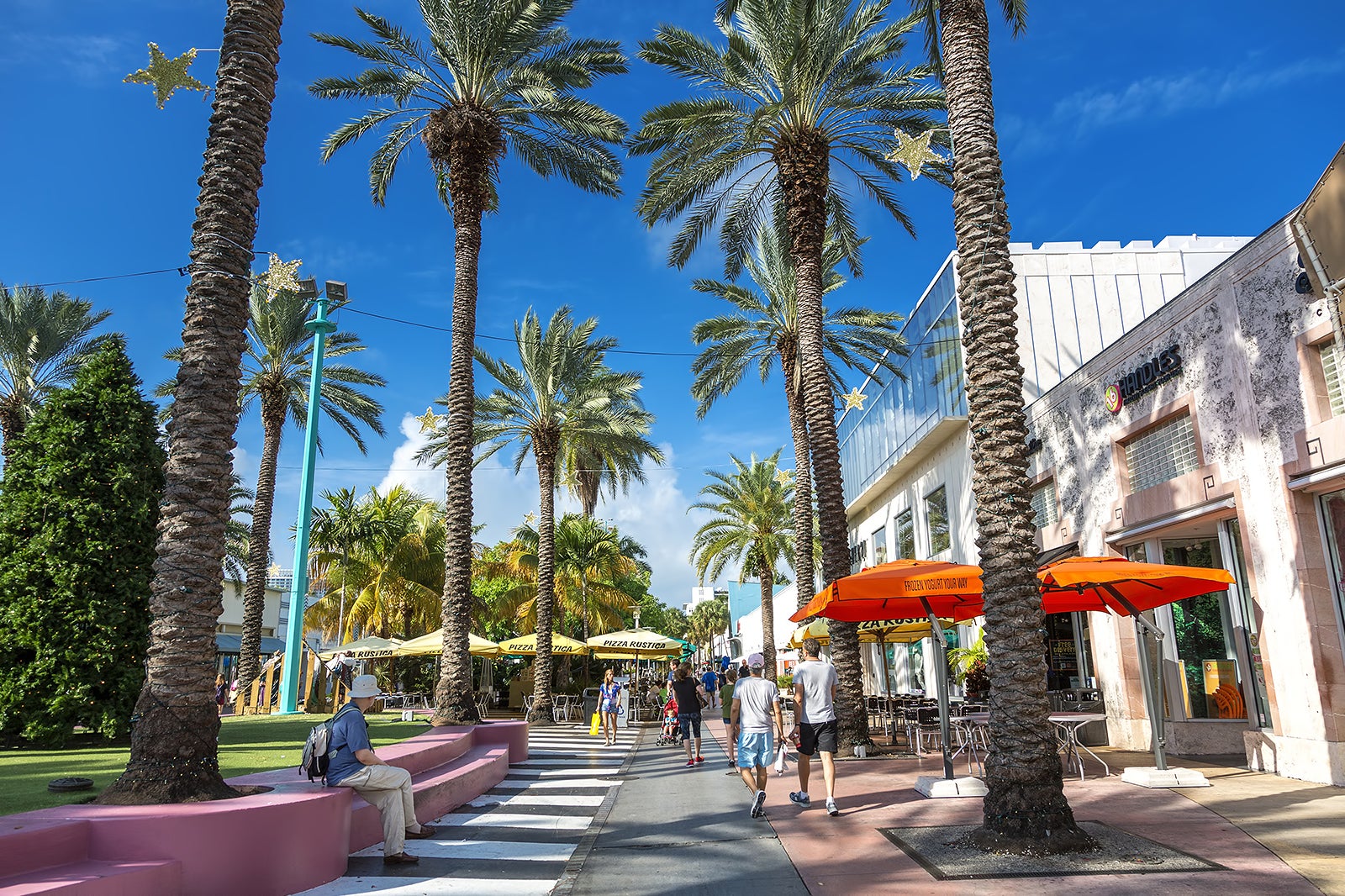 Good to know about South Beach in Miami
South Beach is an easily navigable area with much of the action centred around a few streets such as Ocean Drive and Lincoln Road. There is a SoBe local bus that runs from South Pointe Park to the top of South Beach at 23rd Street, which can be an affordable and easy way to get around. Otherwise, there are bicycle rental stations throughout the area, with over 1,000 bikes available and miles of boardwalk and paths to cycle on.
Outside the whole Miami Beach area, South Beach has a reputation for being a neighbourhood for wealth and fame. While the bars, restaurants and hotels can be on the pricey side, there are still many ways to explore on a budget. It's often much more affordable and quieter to head to South Beach after and before the peak summer season in Florida.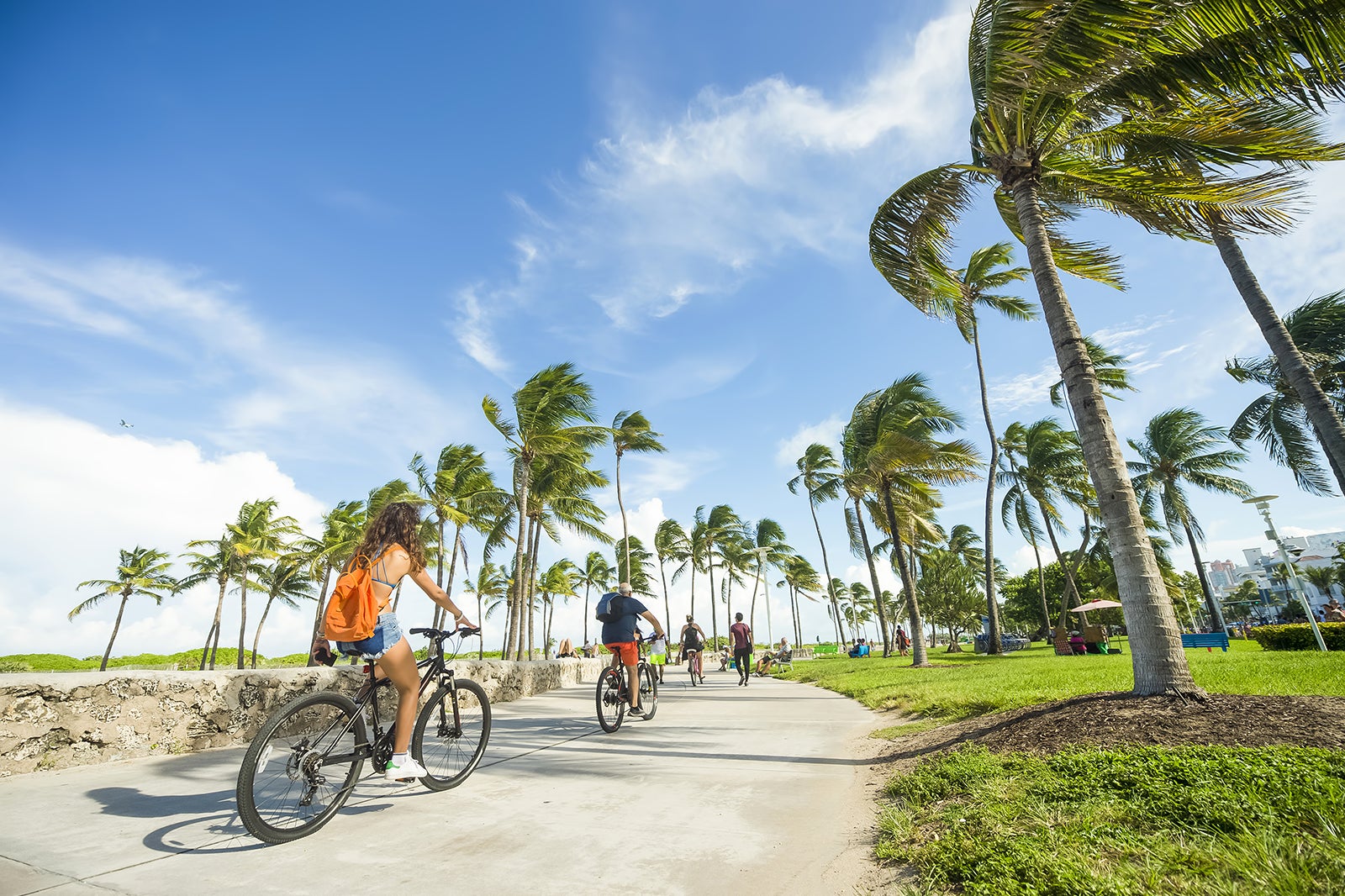 South Beach in Miami
Location: South Beach, FL 33139, USA
Back to top