The Queen Mary is a retired British ocean liner that's now a beloved tourist attraction in Long Beach. The historic vessel simultaneously serves as a hotel, museum, and restaurant for Los Angeles visitors. Whether you're a history buff or love paranormal adventures, the ship has loads to offer with its onboard entertainment. The Queen Mary offers educational tours, fascinating exhibits, boutique shops, spa service, ghostly fun, and more. For the full Queen Mary experience, book a first-class room to rest your head onboard this royal ocean liner.
The Queen Mary also hosts one of Long Beach's most versatile dining scenes, from casual snacks and cosy bars to upscale restaurants with seaside views. With over 80,000 sq ft of meeting space, it's an excellent host for public events. The vessel is often the desired spot for weddings, conferences, and other elaborate social gatherings in Southern California.
The Queen Mary in Los Angeles - one of the highlights of 10 Creepy Places to Visit in Los Angeles and 10 Best Tours in Los Angeles (Read all about Los Angeles here)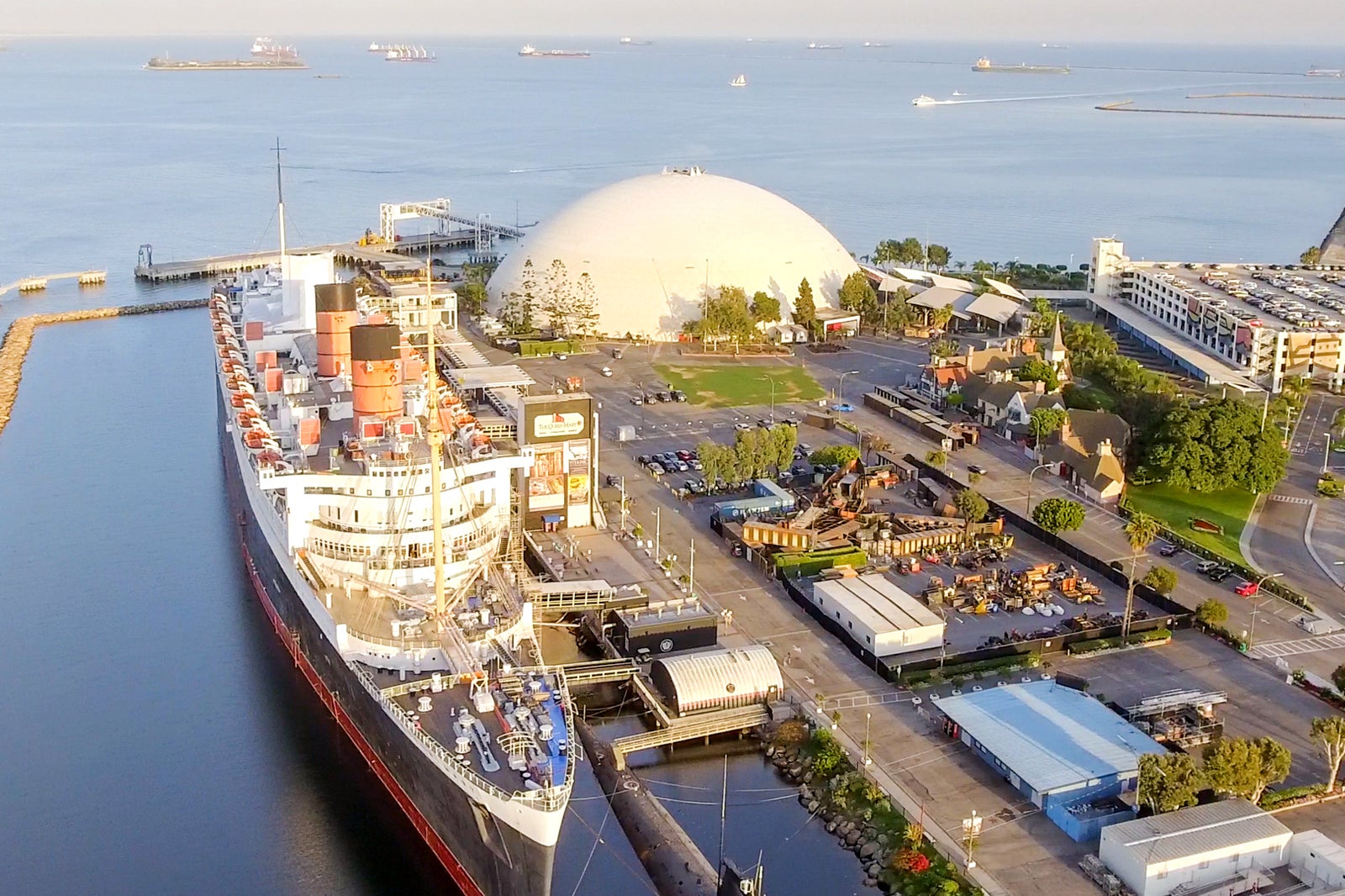 A brief history of the Queen Mary
The Queen Mary departed for her maiden voyage in 1936 and won the coveted Blue Riband later that year. This prestigious award was bestowed upon the vessel for the fastest service across the Atlantic Ocean among passenger liners. Upon her completed construction, the Queen Mary stood out in a league of her own compared to other ships. The regal ship earned higher praise considering she first sailed during the turbulent time of the Great Depression.
When the Queen Mary first departed from Southampton, England, she enchanted guests with her grandiose beauty. She included multiple dining rooms, swimming pools, cocktail bars, and a hospital for her transatlantic guests. During WWII, the Queen Mary shifted from her role as a passenger liner to transporting troops amidst the conflict. After the war, the Queen Mary resumed her intended function for transatlantic voyages until jet planes succeeded her. In 1967, she made her final departure from Southampton and remains docked in Southern California to entertain guests, both local and foreign.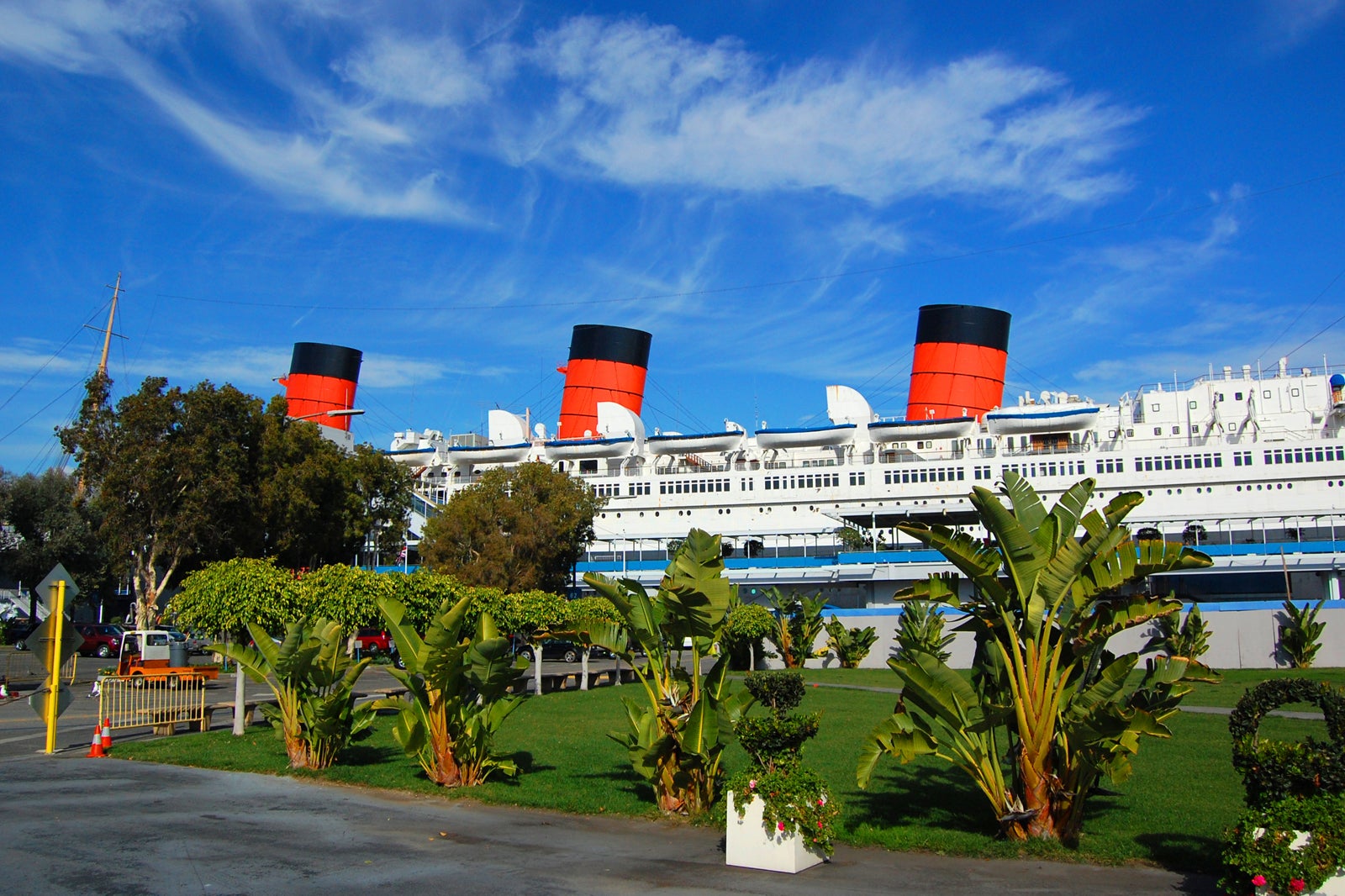 What are the highlights and features of Queen Mary?
Surprisingly, the Queen Mary has achieved her greatest fame long after her final departure over 50 years ago. Despite carrying more than 2 million passengers and 800,000 soldiers in her illustrious reign, more people visit her today. With 347 regal staterooms and suites, the Queen Mary earns her place among the Historic Hotels of America. The luxury hotel includes world-class service and amenities, Art Deco décor, and a spotless spa and fitness room.
Although the Queen Mary is an elaborate hotel, you don't have to spend the night to appreciate her beauty. Join a guided tour to wander her beautiful rooms and discover what made the ship a first-class ocean liner. The exhibits showcase her incredible construction, WWII legacy, and celebrated history as the world's fastest transatlantic voyage. If you're into paranormal activity, the Queen Mary also hosts exciting nightly attractions that delve into the supernatural. From Dining with the Spirits to the Paranormal Ship Walk, you'll encounter all her haunted locations.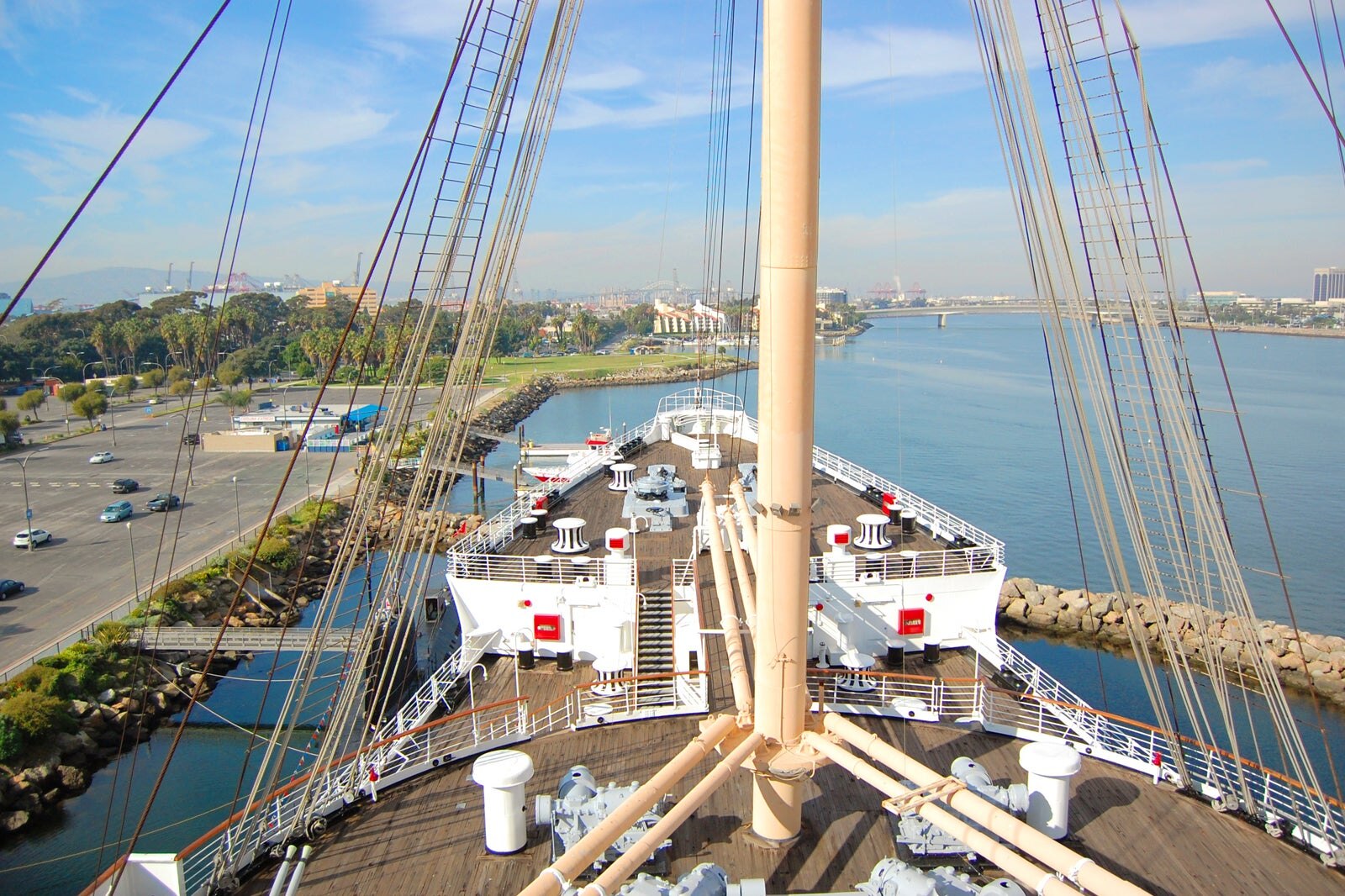 Good to know about the Queen Mary
If you're based in Los Angeles during your vacation, the Queen Mary could be quite far. The ship is docked about 25 miles away from downtown Los Angeles, by the waters of Long Beach. Depending on traffic, it may take you 45 minutes or more to drive to the Queen Mary from LA. You can also take the LA Metro Blue Line to 1st Street in downtown Long Beach and connect to Passport Bus C to reach the Queen Mary.
Parking rates at the Queen Mary are expensive and could be higher on the nights of special events. Even if you plan on touring the ship by yourself, an admission ticket, room key, or restaurant reservation is needed onboard. If you're attending a specific tour, make sure you inquire about times and prices before your visit. The Queen Mary hosts a wide range of tours, and the details of each are subject to change.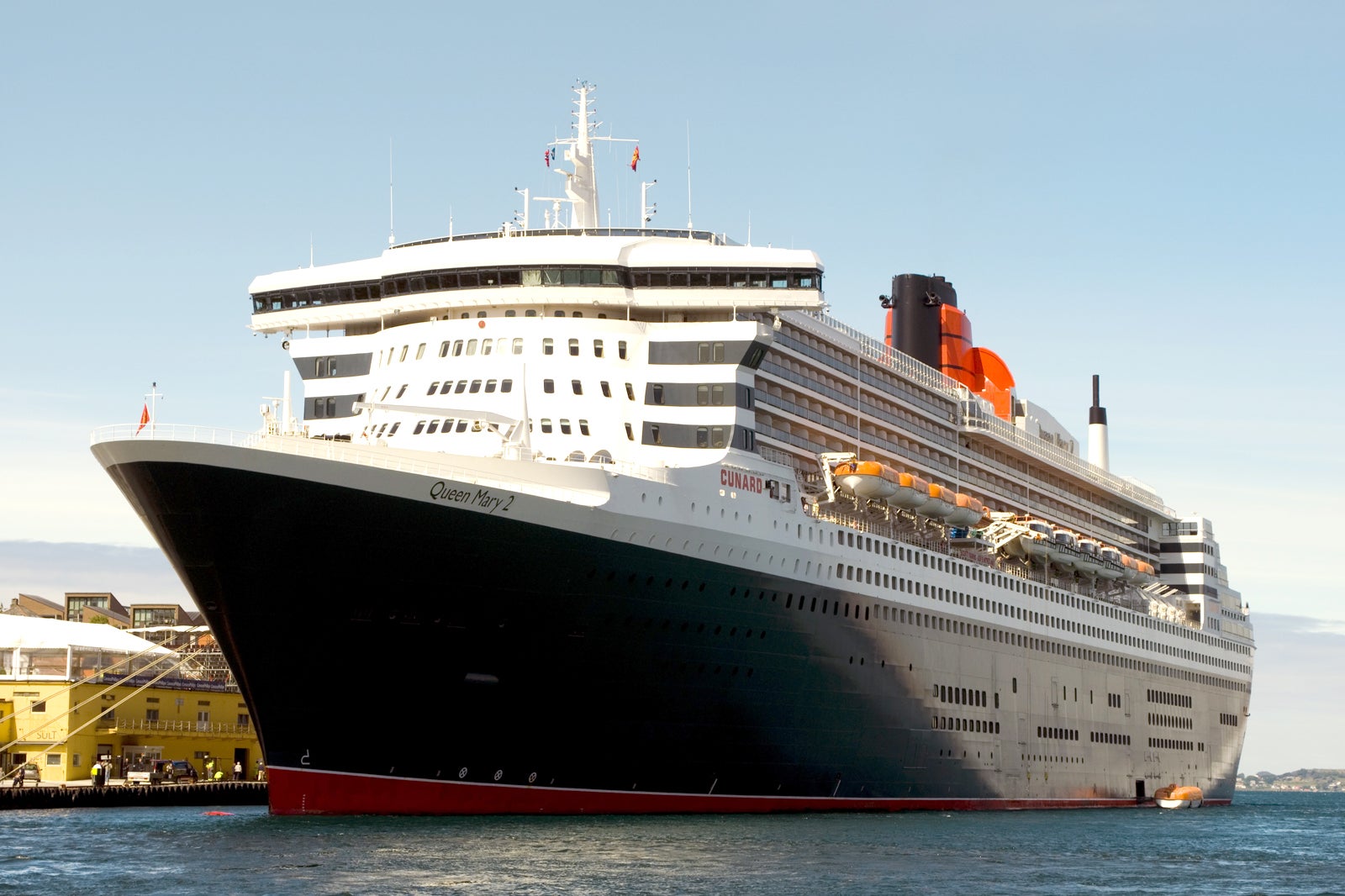 The Queen Mary in Los Angeles
Location: 1126 Queens Hwy, Long Beach, CA 90802, USA
Open: 24/7
Phone: +1 877-342-0738
Back to top