10 Best Things to Do in Bar Harbour
Explore a Stunning Seaside National Park, and Enjoy Nightlife
Bar Harbour is a beautiful seaside town that has much to offer including a multitude of outdoor adventures, boat tours, nightlife, and opportunities to learn about local history and wildlife. You can view spectacular sights, hike, camp, bike, canoe, and much more at Acadia National Park and boat tours allow you to view whales, puffins, and other wildlife as well as local landmarks. City centre Bar Harbour offers a theatre and late-night bars and restaurants to explore. No matter what you're looking for, Bar Harbour is sure to please. Here are the 10 Best Things to do In Bar Harbour.
1
Acadia National Park
Explore a picturesque national park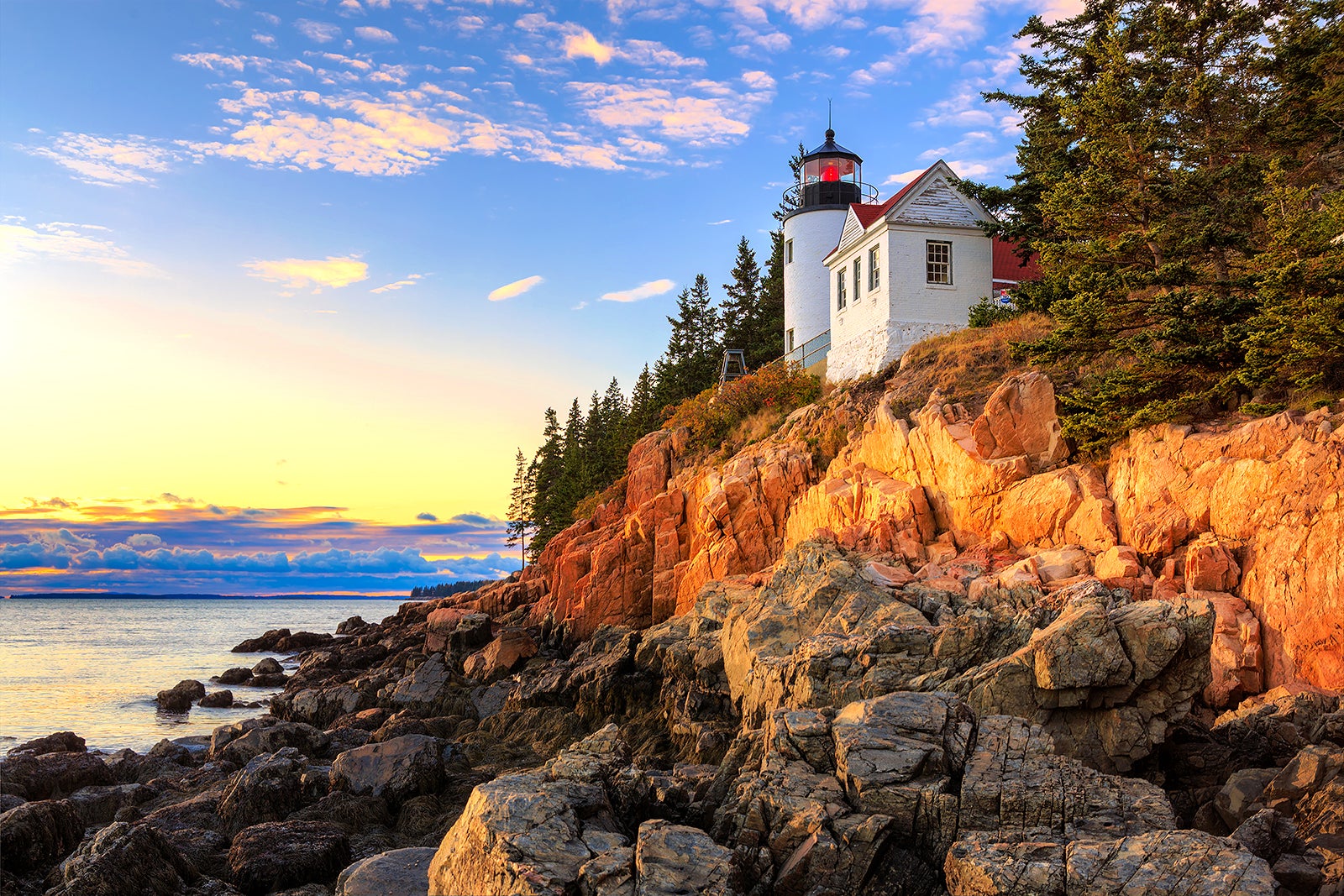 Couples
Families
Photo
Budget
Adventure
Acadia National Park is a stunning national treasure offering magnificent views, recreational opportunities, and organised park activities. You will find the park located southwest of Bar Harbour. There are over 48,000 acres of land and more than 120 miles of hiking trails for you to explore, including the paved, 27-mile Park Loop Road. A hike here will give you access to the picturesque shoreline and lush forests. There are also opportunities for camping, horseback riding, bicycling, kayaking, and canoeing. The National Park Service offers a variety of activities, so you may get a chance to participate in guided walks, amphitheatre presentations, or educational programmes.
Open: Open 24 hours
Phone: +1 207-288-3338
2
Thunder Hole
Watch water spout 40 feet into the air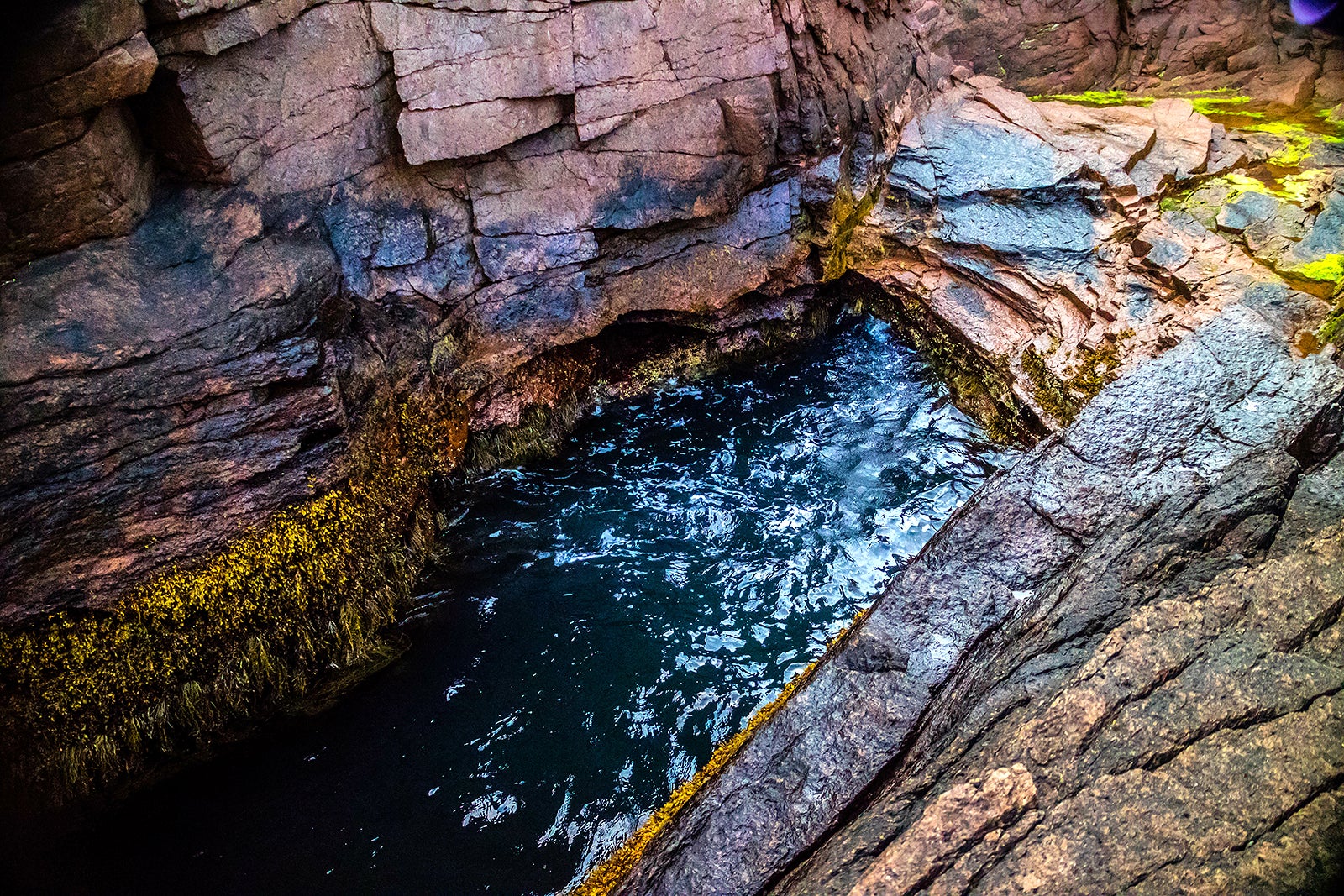 Couples
Families
Photo
Budget
Thunder Hole is a famous natural rock inlet where water and air are forced out, causing a thunderous boom and water to spout as high as 40 feet. You can find Thunder Hole on the left side of Park Loop Road after you pass Sand Beach. Perched on the high rocks above the inlet, you will experience picturesque views in every direction. The best time to go is halfway between high and low tide, but be sure to check the weather forecast, as the crashing waves can get extreme as storms roll in. There is a good chance you will get wet, so come prepared.
Location: Bar Harbour, ME 04609, USA
Open: 24/7
Phone: +1 207-288-3338
3
Jordan's Pond House
Enjoy popovers and tea while gazing at a beautiful pond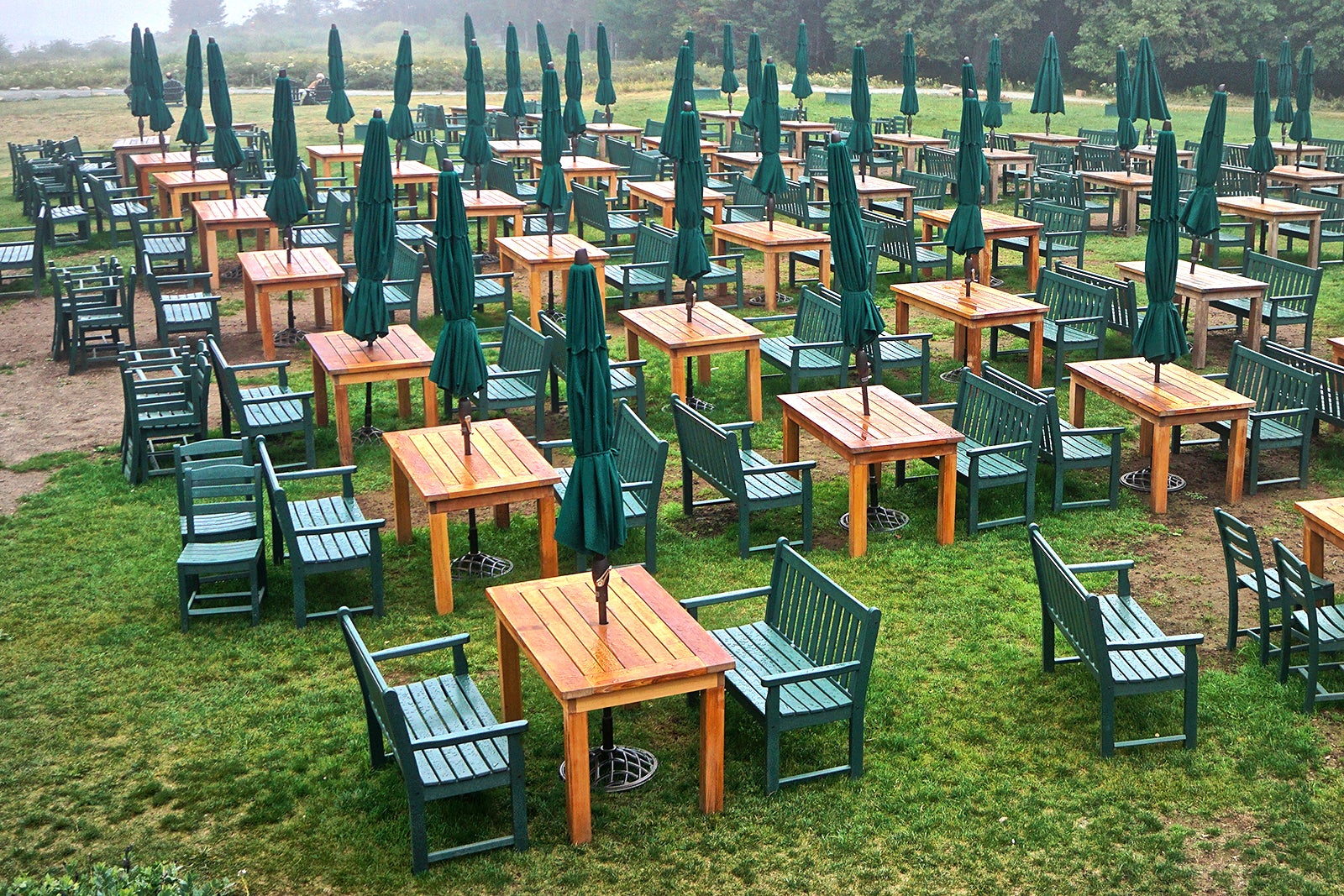 Jordan's Pond House is a charming historic restaurant and store that sits on a high hill with views of beautiful Jordan Pond in Acadia National Park. The restaurant is located on the western side of Park Loop Road. Afternoon popovers and tea are a visitor favourite, as guests have been enjoying these since the original owner began baking and serving them in 1893. The regular menu includes local specialities like lobster stew, freshly squeezed lemonade, and locally made ice cream. Reservations are highly recommended, but if you aren't able to call ahead, the best times to visit are before 11.30 am or after 4 pm.
Location: 2928 Park Loop Rd, Seal Harbour, ME 04675, USA
Open: Daily from 11 am to 5 pm
Phone: +1 207-276-3316
4
Gorham Mountain Trail
Hike a moderate trail leading to stunning views of Acadia's top landmarks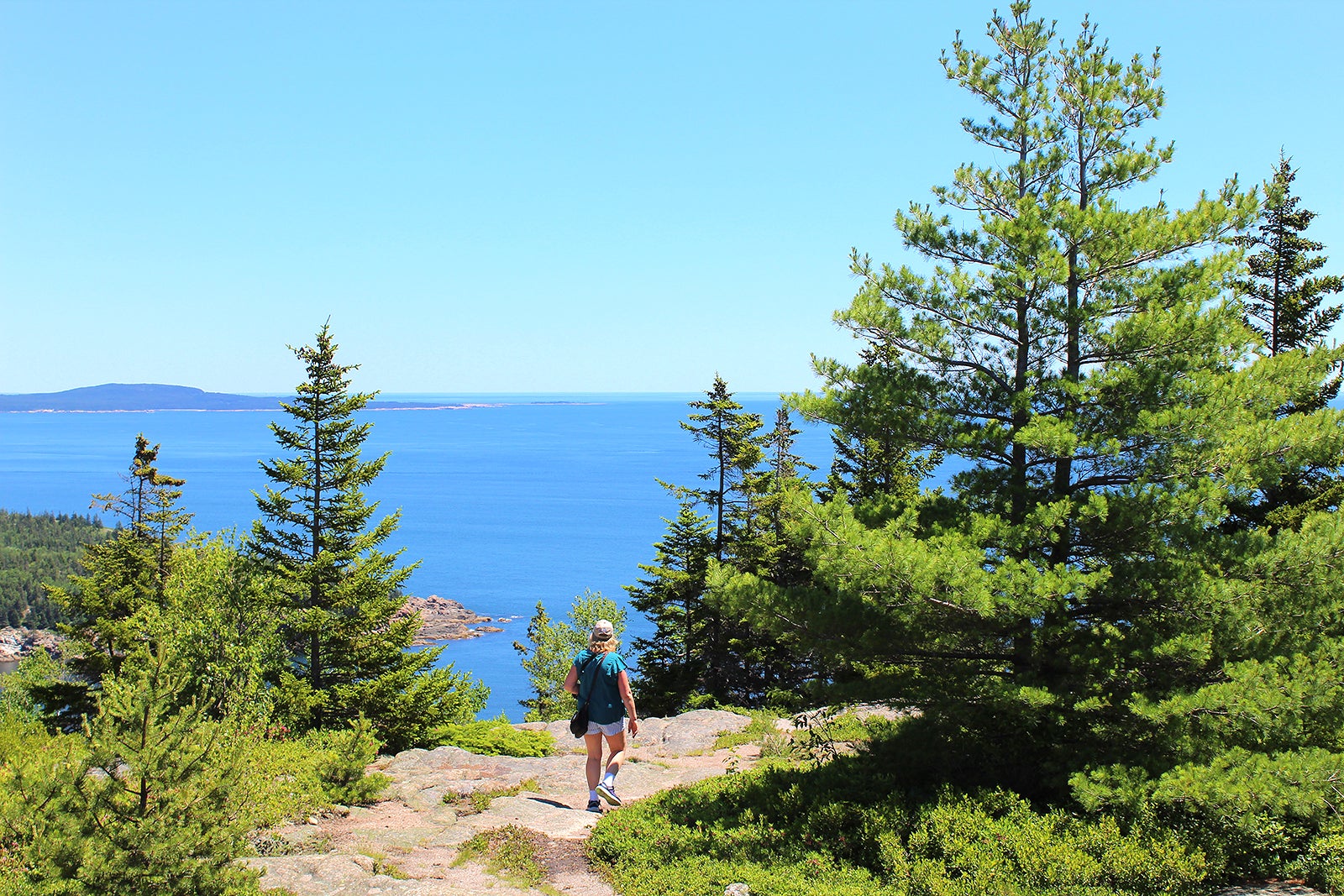 Couples
Photo
Budget
Adventure
The Gorham Mountain Trail is a favourite hiking path in Acadia National Park that provides stunning views. To access the trail, park in the lot on Park Loop Road and you will see the trail on the right, just a small distance past Thunder Hole. The hike to the 525-foot summit has a moderate rating. You will ascend through a peaceful spruce forest onto a rugged granite slope that will lead you to the summit. Here you will have a fantastic view of Otter Cliff, Otter Point, Baker Island, and the Cranberry Islands. Blue trail markers will guide you to the summit where you can relax and take in the panoramic views.
5
Boat Tours and Whale Watching
Take a boat tour and view magnificent wildlife and local sights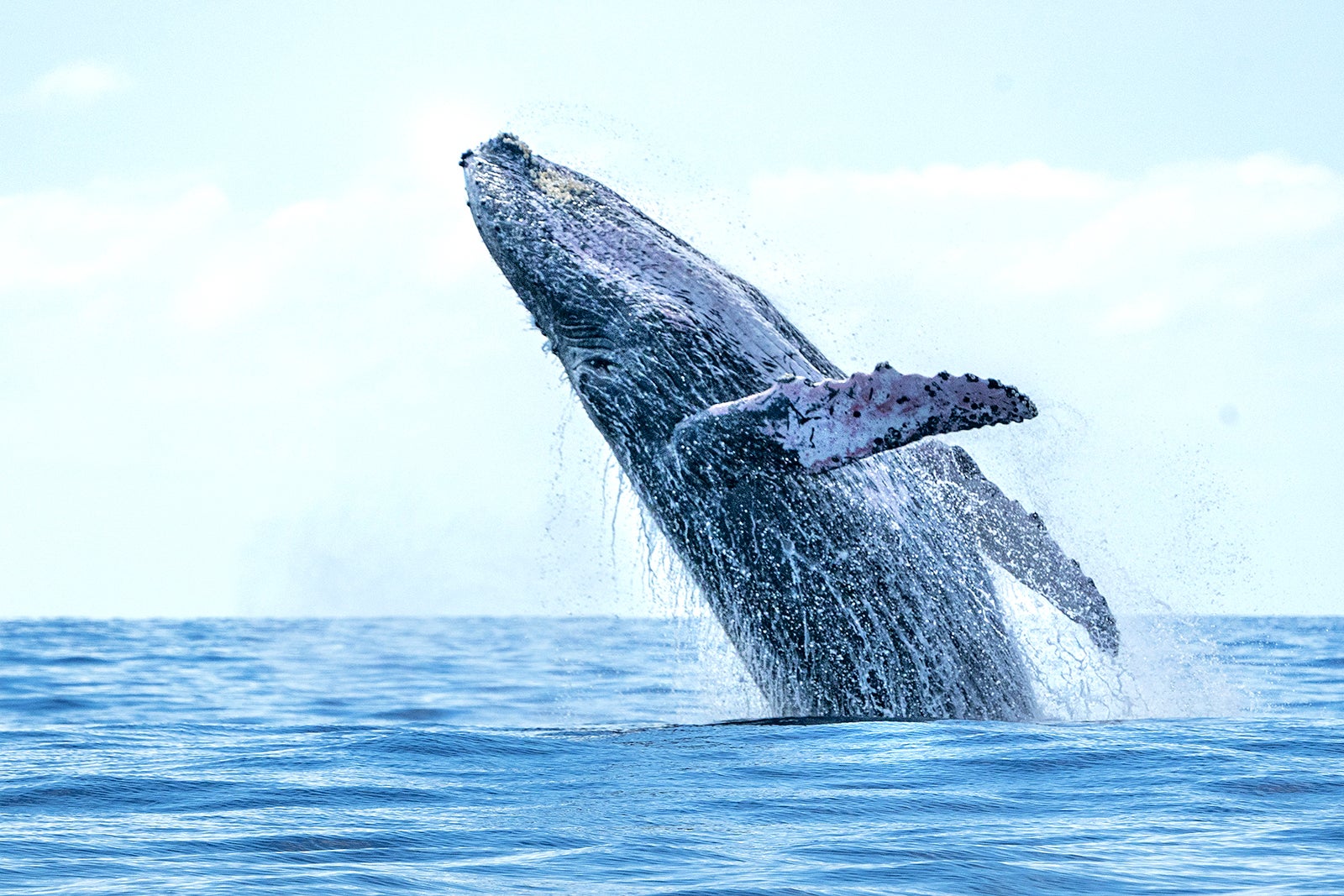 Couples
Families
Photo
Adventure
Boat tours and whale watching offer many opportunities to explore Bar Harbor's coast and sea life as you cruise through the open water, catching glimpses of vintage homes and a charming village. A sought-after experience is whale watching tours, where you can see finback, right, minke, and humpback whales during the peak season from June to August. Wildlife is abundant, and even if you've missed whale season, you can still spot puffin, seals, porpoise, and seabirds on your boat trip. If you're looking to sightsee, you can take a tour that includes nearby lighthouses, the Acadia Islands, or sail through a fjord while enjoying a gorgeous sunset. Regardless of what you choose, you are sure to have a memorable experience.
6
Criterion Theatre
Watch a live show and enjoy historic Art Deco design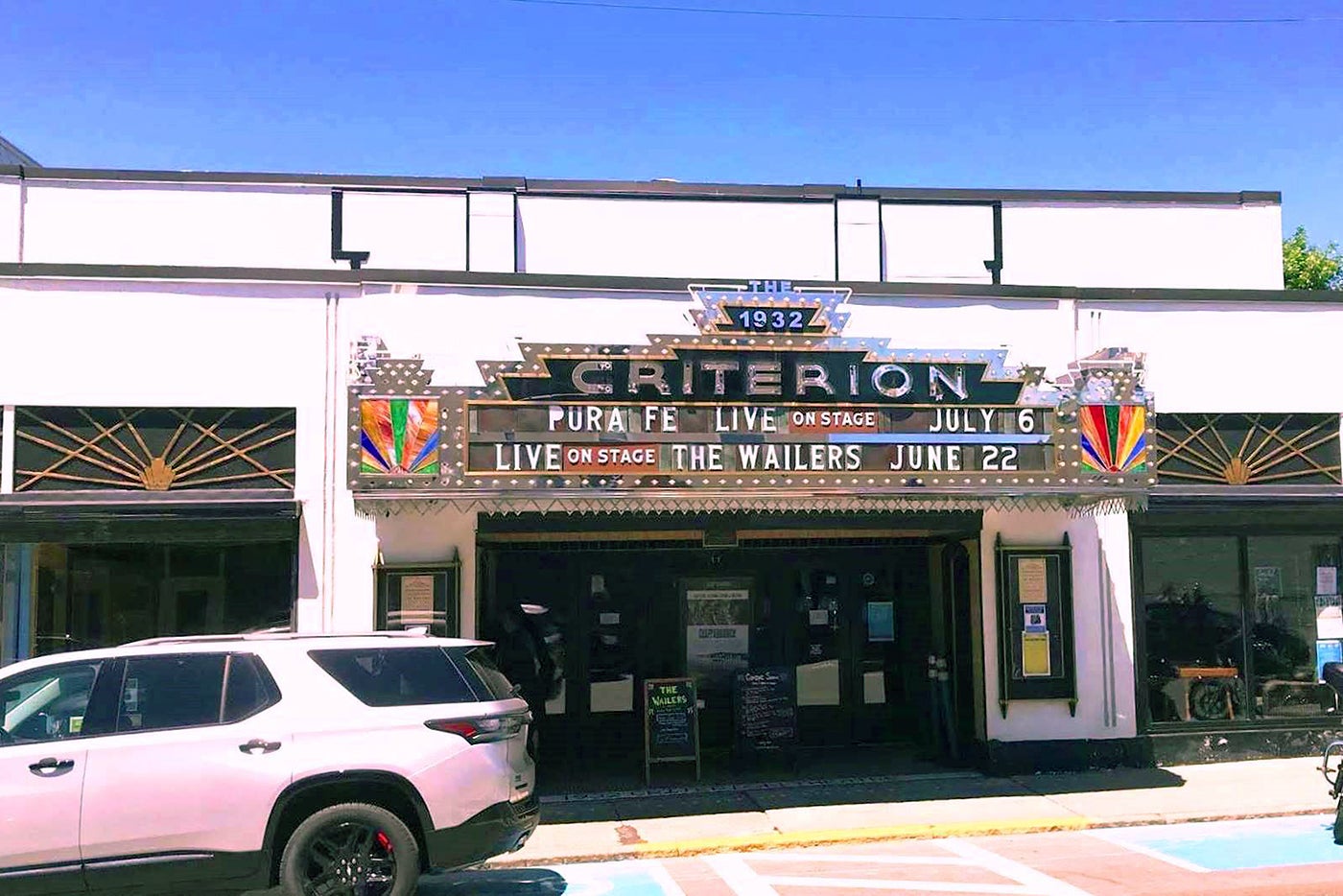 Criterion Theatre is an Art Deco theatre that has been open since 1932 and offers a wide range of performances including children's programmes, live music, opera, films, and much more. You can find the theatre located in city centre Bar Harbour on the corner of Rodick and Cottage Streets. It's been bringing in crowds since it's very first night when 2000 people enjoyed the first show. The magnificent interior covered in rich jewel tones of fabric and paint has been well preserved. You will find the original lighting board, curtains, and seats in place and there is also a rare floating balcony. In addition to the fantastic shows, the theatre also offers historical tours and year-round programmes open to the public.
Location: 35 Cottage St, Bar Harbour, ME 04609, USA
Phone: +1 207-288-0829
photo by Coal town guy (CC BY-SA 4.0) modified
7
Nightlife around Main Street
Enjoy a drink at a local nightclub or pub with outdoor seating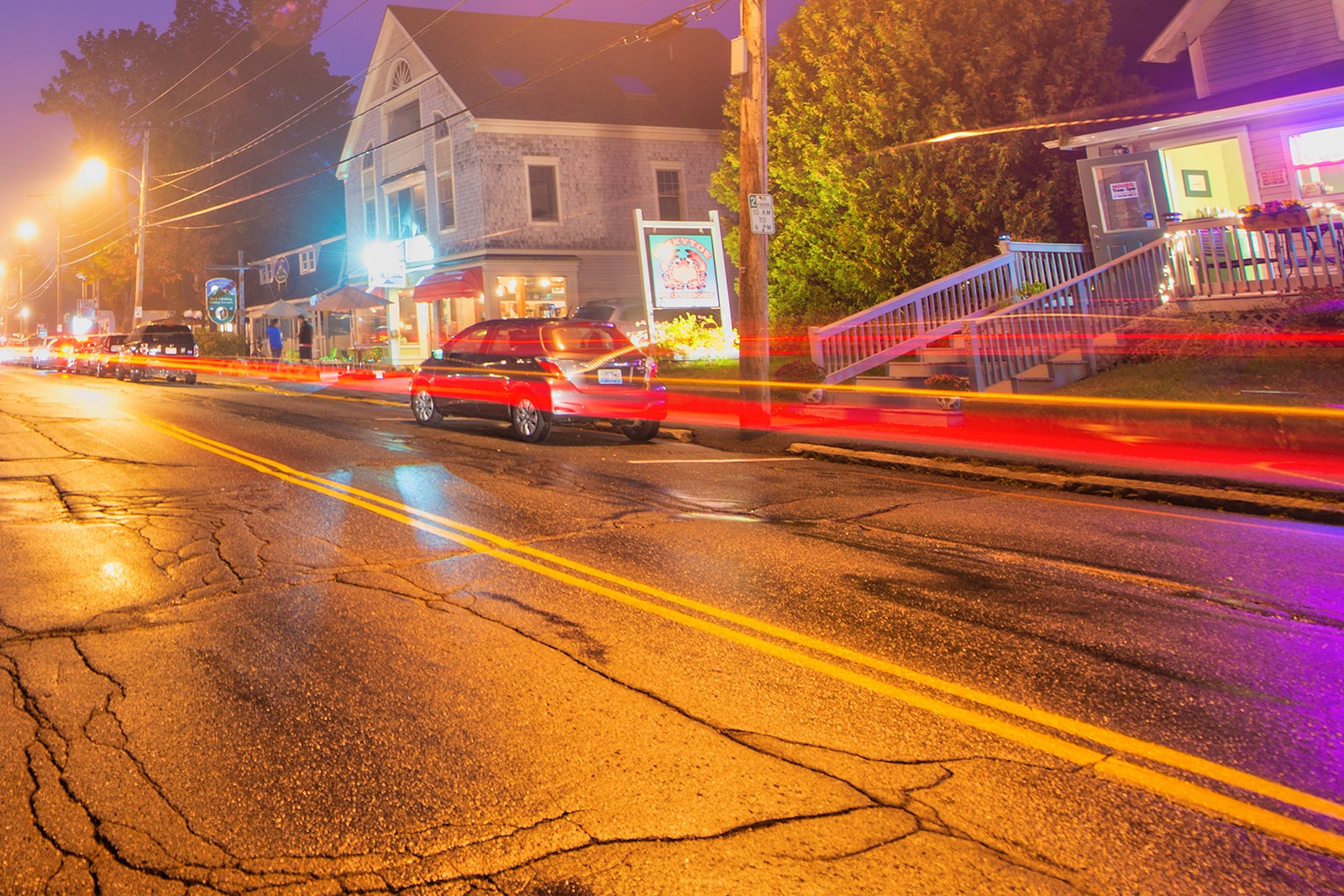 Nightlife around Main Street gives plenty of opportunities for you to explore local pubs, dance clubs, and restaurants. Main Street late-night businesses span from West Street south to Park Street and include local favourites like Getty's, One Up, and Bar Harbour Beer Works. At Carmen Verandah, you can dance the night away while enjoying live music and DJs. You can also find many bars that offer outdoor patios where you can sip on a craft beer or cocktail while enjoying salty ocean breezes and people watching.
Location: Main St, Bar Harbour, ME 04609, USA
8
Hulls Cove Visitor Centre
Learn about all ahat Acadia National Park has to offer
Couples
Families
History
Photo
Budget
The Hulls Cove Visitor Centre in Acadia National Park offers a wealth of information for visitors to Bar Harbour. The centre is located north of Bar Harbour off of Route 233. You will find free brochures and a 15-minute informative video here. The gift shop has books, maps, snacks, and souvenirs available for purchase. You can explore the small museum focused on the park's history and wildlife, and rangers are available to answer questions. When you arrive in the main parking area, you will need to walk 52 steps up the hill, but there is a back entrance for those who are unable to make the trek.
Location: 25 Visitor Centre Rd, Bar Harbour, ME 04609, USA
Open: Daily from 8.30 am to 4.30 pm
Phone: +1 207-288-3338
9
Timber Tina's Great Maine Lumberjack Show
Cheer on teams of lumberjacks as they compete in logging games
Couples
Families
History
Unusual
Timber Tina's Great Maine Lumberjack Show re-creates an 1870s lumberjack camp with a thrilling competition between 2 teams. The show is held in Trenton along Route 3 northwest of Bar Harbour. You will cheer on the teams as they compete in 12 events including wood chopping and sawing, tree climbing, axe throwing, and log rolling. The show has a modern twist and incorporates plenty of history and comedy. The Camp Shack offers popcorn, cold drinks, and snacks, as well as souvenir T-shirts. For even more fun, you can learn axe throwing, cross-cut sawing, or log rolling in an all-ages lesson.
Location: 127 Bar Harbour Rd/Route 3, Trenton, ME 04605, USA
Open: Saturday–Sunday from 1 pm to 2.30 pm
Phone: +1 207-266-5486
10
George B. Dorr Museum of Natural History
Learn about local marine wildlife
George B. Dorr Museum of Natural History is a small museum features dioramas that show taxidermized marine wildlife in their natural habitats. You'll see Atlantic puffins, North American beavers building dams and great horned owls stalking their prey. The museum can be found just a little more than a mile northwest of city centre Bar Harbour. You can also enjoy a hands on experience with touch tanks holding marine life including sea stars, snails and hermit crabs. The museum also offers many educational programmes where you can learn more about marine life.
Location: 105 Eden St, Bar Harbour, ME 04609
Open: Wednesday from 10 am to 5 pm (closed Thursday–Tuesday)
Phone: +1 207-288-2917
Back to top