Sugar Marina Resort - ART - Karon Beach
542/1 Patak Road, Karon Beach, Muang, Karon, Phuket, 83100, Thailand
What guests say
Good minibar
Beach nearby
Furniture needs more attention
Could be quieter
Narrow reviews:
129 verified guest reviews
The staff at this hotel were very friendly and always greeted you with a smile. They were always very helpful when you approached them with a question. The pool was very clean and fantastic even though we only used it once. The breakfast selection was both delicious and great!! Would definitely stay here again. Very conveniently located a couple minute walk from the beach.
Verified Expedia guest review
Nice hotel close to beach good friendly staff . Don't book a taxi tho with the hotel , the driver physically attacked me at the airport during drop off . ( wanting extra tip money ) .
Verified Expedia guest review
The following English reviews were posted by hotel guests from other countries
We were disappointed in our choice to stay here. There are two long pools at this hotel, which we were excited to use. The pools themselves were not kept clean. There was a a garbage bag floating in it all day the last day we were there and it needed daily cleaning of leaves and such. The pool deck tile was filthy. I never saw anyone washing it off. Old bandaids, spills and dirt stuck to it. The stair well was only cleaned once when we were there for 6 days. A huge hair ball sat on the steps until the last day it was finally gone. Spills and dirt on them as well. The room linens were clean, but furniture and wood door and trim definitely tired. The floors were not swept at cleaning so sand and grit on them. Mold in the grout in the shower. I asked maid to bleach it, but it never happened. My sons room had centipedes and earwigs. The room cleaning was hit and miss. You can hear everything said in people's rooms as you walk by. Very flimsy doors. I liked the big sliding door that led right out to the pool from our room. The breakfast was a big variety, but not to my liking. I asked the egg cook if I could have two eggs over medium and she grudgingly cooked them. There was a plate of sunny side up ones she kept trying to get me to take. The rest of the restaurant staff were friendly though. The front desk staff was polite but not memorable. Nothing out of their way. There is only one elevator in main building.
Verified Expedia guest review
It was an exelent stay. The hitel staff was very helpfull
Verified CheapTickets guest review
We had a pool access room. I would highly recommend getting a pool access room (in fact that is the only room I would hire). Everything was lovely and clean and modern. Pool was beautiful. Position of hotel was not beachfront but across the road. Perfect. In my view it was in the best position on Karon Beach! It was also close to lots of restaurants and shops (with a number of 7/11s very close by) The buffet breakfast was big and lovely. My only complaint would be that the food was often a bit cold. If the food was a bit hotter it would be excellent. I would highly recommend this hotel and would stay here again if holidaying back at Karon. The value of this hotel was unbeatable.
Verified Lastminute guest review
Room is spacious and clean, near to the sea! Terrific! Sunset view!
Verified Expedia guest review
Breakfast ok. Shower water flow no so good, sound proof no good
Verified Expedia guest review
Very clean and well situated walkable to beach and great eating out options
Verified Ebookers guest review
Clean, convenient location, great price
The hotel was very comfortable and clean. Staff was super friendly and accommodating. Room service was delicious, pool was great for families, and it's very close to the beach.
Verified Hotels.com guest review
The room was ok, they need just need to put more than 1 roll of toilet paper in rooms. Having no restaurant to go to at night was a bumber as you don't always feel like walking the streets. Apart from that they were good.
Verified Hotels.com guest review
Close to the beach and shopping street! Plenty of eatery's. Breakfast was good plenty of variety.
Verified Expedia guest review
Pros: location was good. Surrounded with many shops. And it's walking distance to karon beach. Big clean room. Neat and tidy. WiFi is strong. But it will sometimes logged off by itself. Love the concept of the hotel.. Very artsy fartsy! Cons: The bed feels like twin bed combined into one. Pillow too soft for me. it's noisy with loud bands nearby the hotel during night time. You can hear it especially if your room is near the roadside. Room door is a little too thin. Can hear noises outside your door. It's sad that my room doesn't have view. It's facing another rooms. Balcony in my room is not wide as compared to the one opposite. It has table and chairs and clothes rack at their balcony. Aircon sometimes inconsistent. The downside is the hotel is a smoke free property. They have designated smoking area near the lobby. Overall its a good stay! I feel safe around the area. Probably would come back to stay. Because its so convenient.
Verified Expedia guest review
Great location right next to beach and shopping. Older hotel but the rooms are done up nicely. Only annoyance was the very small bathroom (little room for bathroom stuff). In the end had to keep most outside bathroom. Pool was ok - not really good or good location. Reflected age of facilities. Breakfast was the high point. Very nice with lots of choice. Service was good as well.
Verified Expedia guest review
Very Good Location and Comfortable Quiet and Buffet is good . Shuttle bus stop near Hotel.
Verified Expedia guest review
Service was excellent. Staff went out of the way to ensure that our stay was comfortable. However, the TV reception and WiFi can be improved.
Verified Hotels.com guest review
No wardrobe in room, Room appeared much smaller than internet photo.
Verified Expedia guest review
Great place very clean and safe with lots of dinings
Verified Ebookers guest review
The art work was fantastic. Had a pleasant stay. Air-con was not working properly.
Verified Expedia guest review
This hotel is overrated. Looks more like a motel 6. A little bad smell inside. Bathroom inconveniently placed inside of a room. We had to bother the guys inside that room to get into bathroom. Reception didn't speak english. The placed is advertised as a resort but is not really a resort. Just an ugly motel
Verified Orbitz guest review
Location & Price suited us .
loved how close it was to everything there was to do in Karon .Price was great . Included breakfast was all we could want ,with great variety ,made for a great start to the day.,only small note is to maybe have some kind of heating to keep the fried eggs & omelettes warm. Family of 5 siblings using 2 rooms ,were put together as requested ,had no problems with either rooms.
Verified Hotels.com guest review
Clean and comforts facilities very close to Karon beach and lots of dining options
Verified Ebookers guest review
Amazing 😁
We are very pleased with everything about this hotel. The room and bed were very comfortable. Nice and quiet with a sea view. Breakfast was great also. I would definitely stay here again.
Verified Hotels.com guest review
Room was not ready when we checked in on time. Hotel Staff ask to wait because they claim of their own busy on that day. We recommend staff must do better than this. Swimming pool is not big like we see in pic and many children playing there.
Verified Expedia guest review
Affordable price with full facilities!!!! So love this
Verified Expedia guest review
We loved our stay here. It is a 3 or4 minute walk from the beach. For some reason I thought it was right on the beach so I was surprised, but I probably just did not read the reviews (or read so many I forgot!!). Anyway, it was super easy to get there whenever we wanted so it wasn't an issue. (By the way, treat yourself to a chair and an umbrella at the beach. Only 100 bhat/day - or about $3 US. Totally worth it.) Check in was fantastic. The guys were super nice and friendly and escorted us up to our rooms. Room temperature was easily adjusted. The beds were firm, but very comfy. We ate a great breakfast everyday and included Western and Thai selections. Our rooms (adjoining for a family of 5) were very large and we had a balcony overlooking the pool. The pool area could be better. It is not lit at night so slightly dangerous as the steps down into the pool are quite large. It is nice to come back to that late evening swim after sunset. My only complaint was that our first morning there, we put the sign on to please make up the room now. When we got back after lunch for a break, it wasn't done. When the housekeeper did come to do it, we asked for 5 minutes so we could get our stuff together and get out. She obviously wasn't happy with us, but she was the only staff member who was ever less than friendly. I would totally stay here again. Loved it.
Verified Expedia guest review
Hostile staffs
Good location but hotel staffs were hostile and only interested to talk to you warn about money.
Verified Hotels.com guest review
Hotel location is perfect but I just hated bathroom condition was bad, sink was really disgusting. Even I asked clean lady to clean up the bathroom proper way....
Verified Hotels.com guest review
Room was not what was advertised There was no hot water to bath in No beach veiw drains smells of sewage Staff could not understand English if one did it was very limited English From pictures advertised we though we had booked a luxury motel was no such thing Linen didn't fit bed Two teabags and two coffee given to you daily if you asked for more you didn't get any the next day Was very disappointed would not stay there again
Verified Expedia guest review
Nice hotel to spend night, room was small for three adults. The third guest has no bed, just a sofa to sleep in.
Verified Expedia guest review
Love the family room
The family room was spacious and comfortable fr my family of 5. Nice view from the room. Only problem is the wifi wasn't strong enough and the pool states closes at 9 but after the sun sets, the pool gets rlly dark with no lights. Everything else was nice.
Verified Expedia guest review
Great for family!
Verified Hotels.com guest review
Close to beach. Quiet. Good, attentive and friendly staff. Not an area for party goers.
Verified Expedia guest review
very good stay at sugar marina art karon
great service - service staff very helpful and pleasant, made our stay very comfortable. hotel was superbly located, just a 2 min walk to the beach. tastefully designed; welcome ice cream served upon check in; free beverages refilled everyday in your room's mini-fridge; picnic mats and beach towels provided in rooms; no shortage of amenities and restaurants in the vicinity. would recommend this restaurant called "Spice House" for air-conditioned indoor seating, good food and service. overall a great experience at sugar marina hotel
Verified Expedia guest review
Convenience and comfort
Excellent location near the beach, restaurants, shops and massage parlours. Comfortable stay well worth the price, with good breakfast, large double bed, both shower and bath tub, and extras like beach mat and towels for loan, and free drinks and chocolate in fridge.
Verified Hotels.com guest review
The two good things about this hotel are: location to the beach (literally 2 minutes walk) AND location to shops, food, etc. There also was free drinks on the first to nights, but none on the third. The third night my room was not also cleaned. Other than that I WOULDN'T stay here again. We didn't get a pool room (bad choice) so we were in back by the air conditioner or something that made NOISE all night long. The bathroom was nice, however the TUB was dirty, so it was not used. The pool was beautiful as well and my son enjoyed the kids slide and pool as well as the small park area. Customer Service is not great, as I asked for a late checkout because I was doing an all day tour and I was told my room was booked and the hotel was full. I then proceeded to book another day through expedia.com and was told if I did so I'd have to be moved to another room. So i spent all night packing despite having to be ready at 6 am for the tour. Got back around 330p and was put in THE SAME room to take a shower. Several other customers also had issues (no wifi, etc.) and I hope they too write a review. I didn't use WIFI because i brought a THAI SIM. Anyways I wont be staying here again. Oh and the overpriced breakfast is not great at all. I ate at the local shops the next two days.
Verified Expedia guest review
Location
Location is good. Daily minibar complementary is great just the cleanliness needs to further improve. Amenities not within the expectation
Verified Hotels.com guest review
Sugar Marina Art Karon
Nice hotel quiet & comfortable Located close to Karon area All Good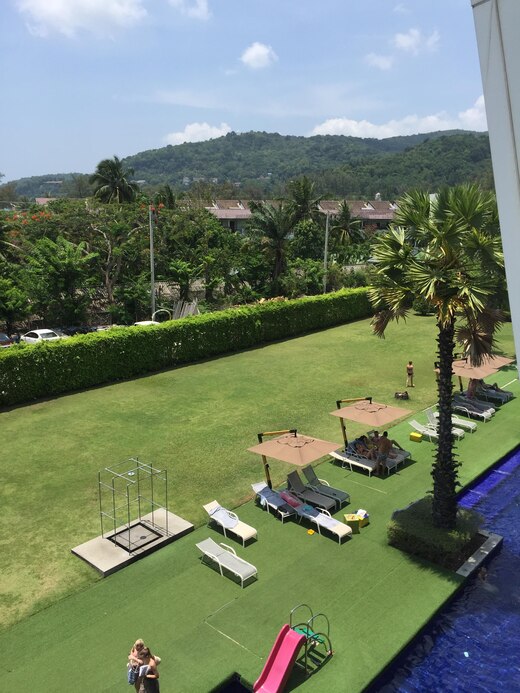 Verified Expedia guest review
Close to beach
Beach is a 2min walk from hotel. On arriving they had overbooked the rooms and this seems to be common practice as a couple of times when I went to front desk they had a folder of people arriving that day to move. So for the first few days we were put in a sister hotel in Kata. Not ideal when you want Karon beach and not Kata. I did think whoever kata beach was better than Karon.
Verified Expedia guest review
Ok hotel close to the beach.
The hotel is in a good location as it is close to the beach and plenty of restaurants. Has a good breakfast and a daily filled mini bar which is a nice touch. Currently looks infinished and is quite loud due to its proximity to nightlife. The room we were given looked on to the backs of streets with a water tank right outside, which was pretty disappointing.
Verified Expedia guest review
Family with teenager stay
Room was very small for the three of us. Although good pool side position on second floor. Nicely decorated but TV and WiFi not great. Buffet breakfast was good and close to some great dinning.
Verified Hotels.com guest review
Poor service, staff not well trained etc
This is our 2nd time staying here. Had a good experience with nice and friendly staff a few years ago hence we decided to stay here again. However, our experience this time is a total let down. Poor services from reception, service staff at restaurant to house keeping. Room aircon was noisy and stopped working once, toilet choked during our stay. Gave only one room card. No toothbrush and toothpaste provided. Very disappointed with the stay here. Will not stay here again.
Verified Expedia guest review
Comfortable hotel, close to everything.
Had a great stay, 3 weeks here. Great room on ground floor with direct pool access. Easy walk to beach, shops, temple and restaurants. Staff were lovely and the room was cleaned and restocked daily. Happy to recommend this place to anyone.
Verified Wotif guest review
Nice and cozy
Close to the beach and restaurants.The staffs are so nice but they often forgot to put complimentary food and drinks in my fridge!
Verified Expedia guest review
Nice Ambience
The stay was generally good.
Verified Hotels.com guest review
Very nice and very near to karon beach
It's my second stay in the hotel, it's more bigger and facilities hae been improved alot :-) value for money stay
Verified Expedia guest review
Good position
Whether was very good and hotel was good. All staff polite and friendly
Verified Hotels.com guest review
The Phuket Experience
The room was clean and we have more than enough space to move around. Just a few minutes walk to the Karon Beach.
Verified Hotels.com guest review
Great hotel that's close to everything in Karon
Clean, close to everything in Karon, friendly staff, cold aircon...... what more could you want!!!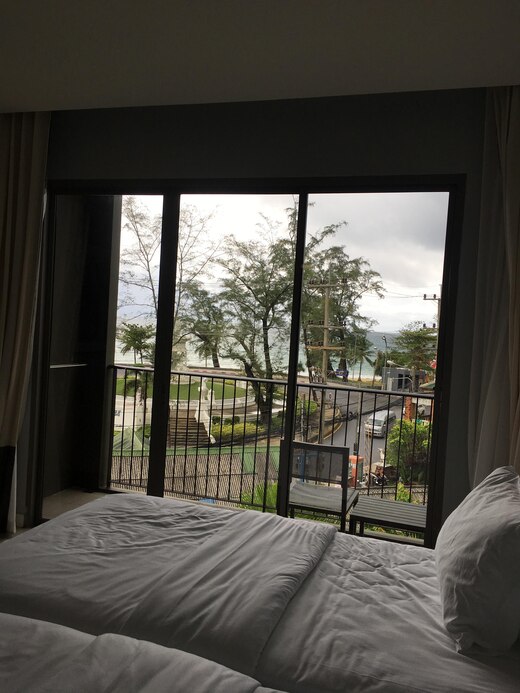 Verified Wotif guest review
Nice hotel
All good hotel staff & location close to shopping & beach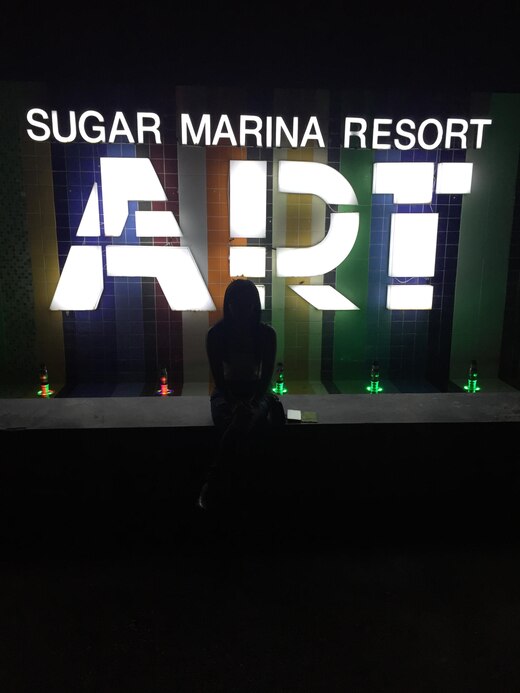 Verified Expedia guest review
Decent hotel close to Karon beach
Overall it is okay experience. The reception staff were nice and the staff at breakfast counter were especially nice. Since we are vegetarians, we were eating bread , cornflakes and fruits. one of the staff came to us and suggested that she can ask the cook to make vegetarian fried rice for us. Quite good The room was spacious and had free mini-bar. But the irony is the snicker and juice is there for only one person. Umbrella , beach mat etc are all inside the room. So thats great. Btw for Indian vegetarian food , you can order from Royal Indian Restaurant , Kata . They are quite reasonable and they deliver for a nominal charge The room cleaning lady was disinterested and half the items would be not be cleaned up. We did not make a fuss out of it as most of the trip and stay was okay. I wish the management looked into how she cleans up
Verified Expedia guest review
Reviews and ratings contained within this site are the subjective opinions of customers and suppliers; they do not represent or reflect Hotels.com's position. Neither Hotels.com nor the parties involved in providing review content shall be held liable for any damages of any sort resulting from use of these reviews