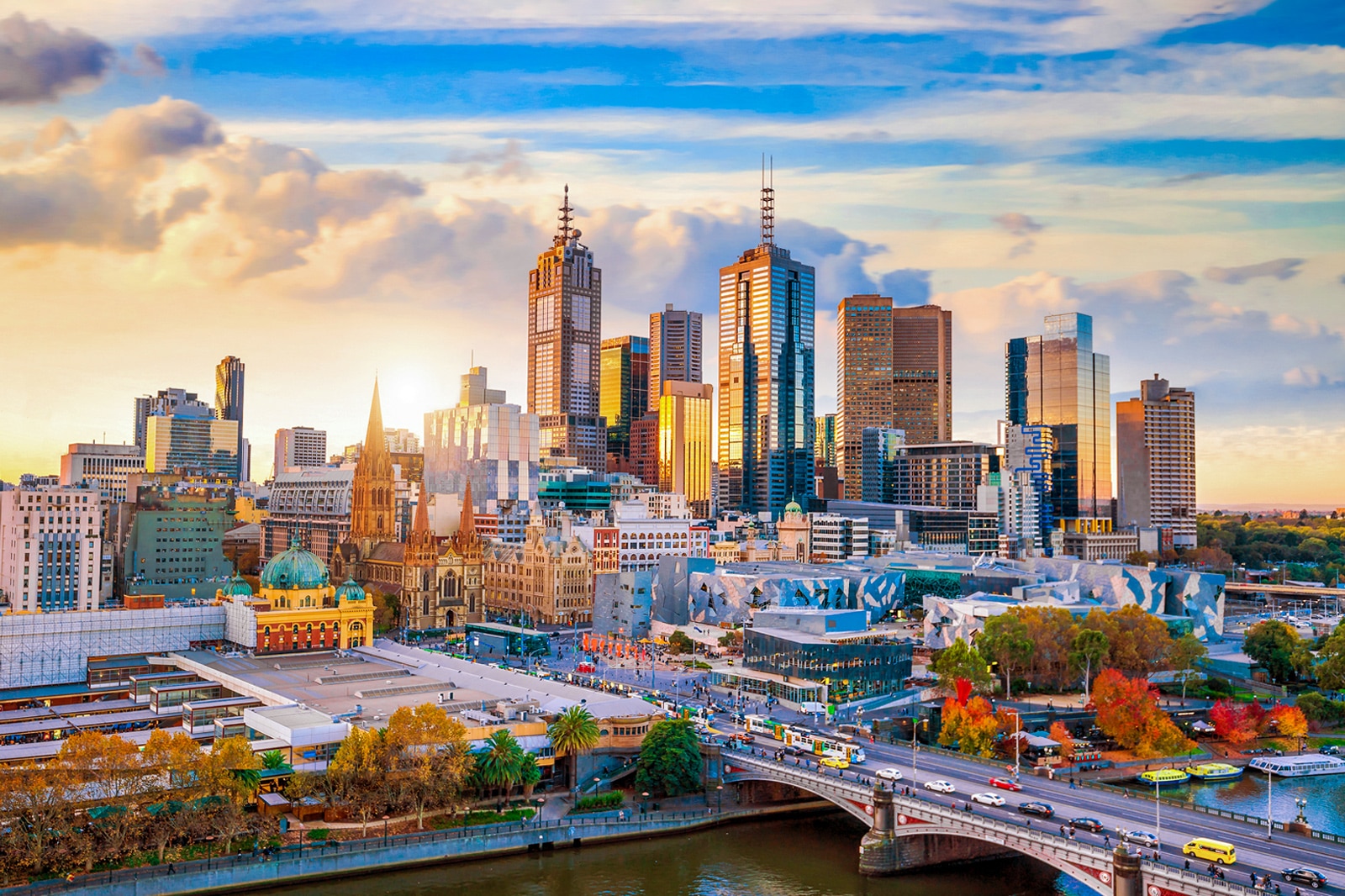 Melbourne
What you need to know before you go
Melbourne is a mix of many cultures, resulting in interesting architecture, art galleries, diverse cuisine, and a hugely popular café scene. There's always something interesting taking place throughout the year – check out cooking demonstrations and wine tastings at Queen Victoria Night Market and the Melbourne Food and Wine Festival, and cheer for your favourite team at the Australian Open and Melbourne Cup Carnival.
Natural wonders are within driving distance of Melbourne – the Great Ocean Road is home to fantastic surf beaches and the iconic 12 Apostles, while Mornington Peninsula and Dandenong Ranges offer miles of scenic hiking trails. If you're a wine lover, the Yarra Valley wine region is dotted with award-winning vineyards, restaurants and bars.
What to see & do in Melbourne
Featured stories & fun stuff
12 Best Things to Do in Melbourne

Our guide to the best things to do in Melbourne highlights the city's status as the cultural capital of Australia. It is a city of plenty, with world-class art and architecture, vivacious locals, vibrant music, and food scene, and stunning natural escapes right on its doorstep. Get in touch with nature and trail through the gorgeous outback or lose...
Where to shop & what to buy in Melbourne
10 Best Places to Go Shopping in Melbourne

The best places to go shopping in Melbourne highlight the city's reputation as the cultural capital of Australia.. The CBD has plenty of laneways overflowing with ritzy fashion boutiques and colourful dining spots, while historic open-air markets feature food trucks and local traders. A selection of sprawling shopping centres – both near and far from the city centre – provides a...
Where to go & what to do at night in Melbourne
10 Best Things to Do After Dinner in Melbourne

The best things to do after dinner in Melbourne will keep you roaming the streets into the early hours. The city's vibrant late-night economy means there's every reason to stay out and explore long after dinner has wrapped up. Whether you're interested in art galleries, nightlife districts or stunning evening views, there are dozens of rewarding destinations to choose...
Back to top