10 Free Things to Do in Rio de Janeiro
Rio de Janeiro for Budget Travellers
Rio de Janeiro, with its pristine beaches and natural landscapes, offers plenty of fun activities that don't require you to spend a single real. Travelling on foot is one of the best (and most cost-effective) ways of sightseeing in the city centre, where you can spot striking buildings, street performers, and gorgeous wall murals.
You get to enjoy Rio de Janeiro's iconic party vibe by exploring the quaint neighbourhoods of Santa Teresa, Pedra do Sal, and São Salvador. Come sundown, these areas are flocked with fun-loving locals enjoying drinks, live music and dance that last until morning. Plan a wallet-friendly vacation by checking out our handy guide of Ro de Janeiro for budget travellers.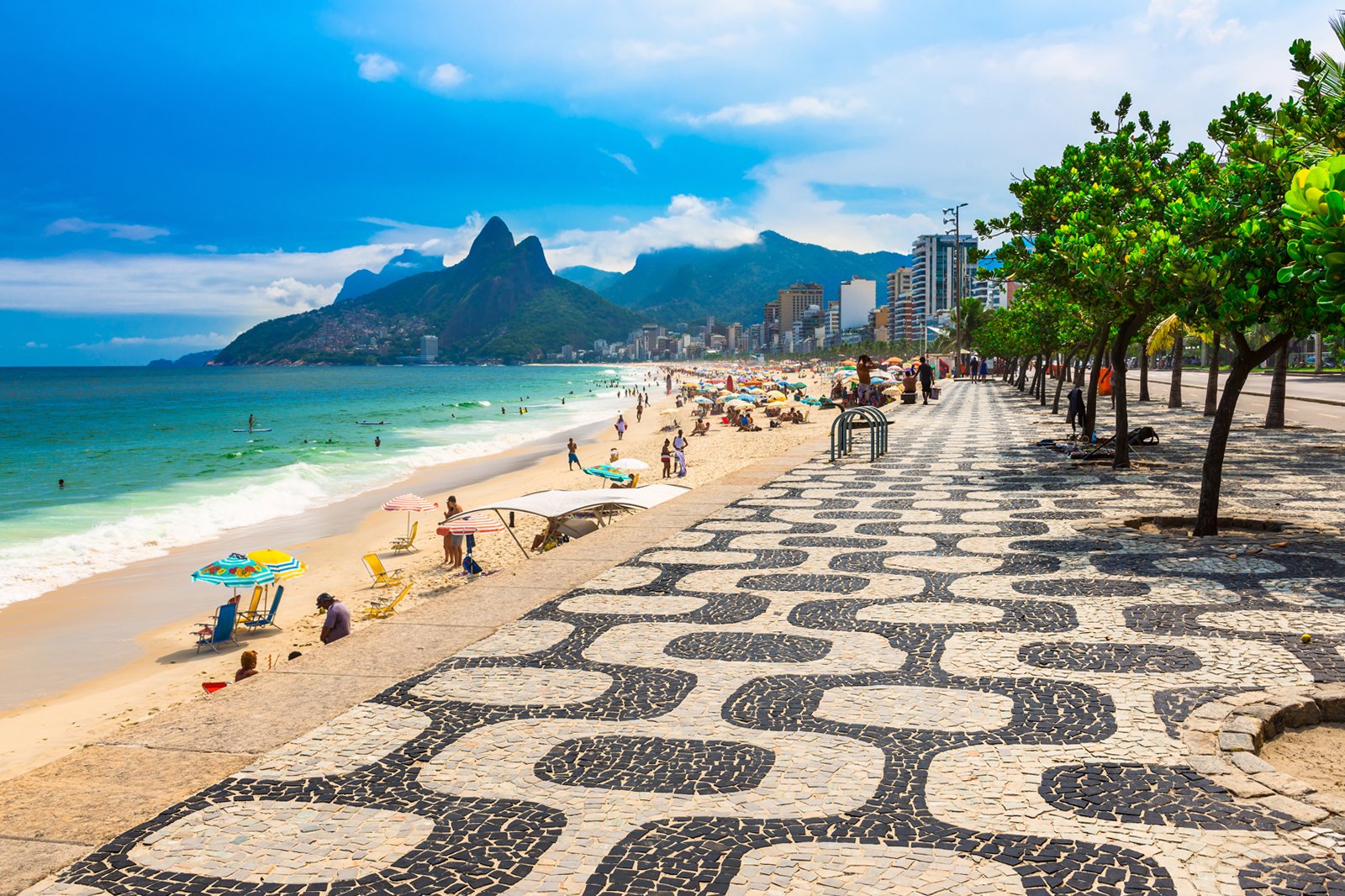 Ipanema Beach
See local sports lovers play volleyball, soccer and beach tennis
Ipanema Beach, in the south zone of Rio de Janeiro, spans 2.6 km of clean sand and water. This popular coastline is flanked by art galleries, clubs and bars, as well as retail outlets selling beachwear and souvenirs. Like most beaches in Rio, postos divide Ipanema into several sections. Posto 10 is usually where sports lovers enjoy volleyball and frescobol (beach tennis), while families get to enjoy a quieter setting at the section between posto 11 and 12.
Location: Ipanema, Rio de Janeiro - State of Rio de Janeiro, Brazil
Couples
Families
Photo
Budget
Single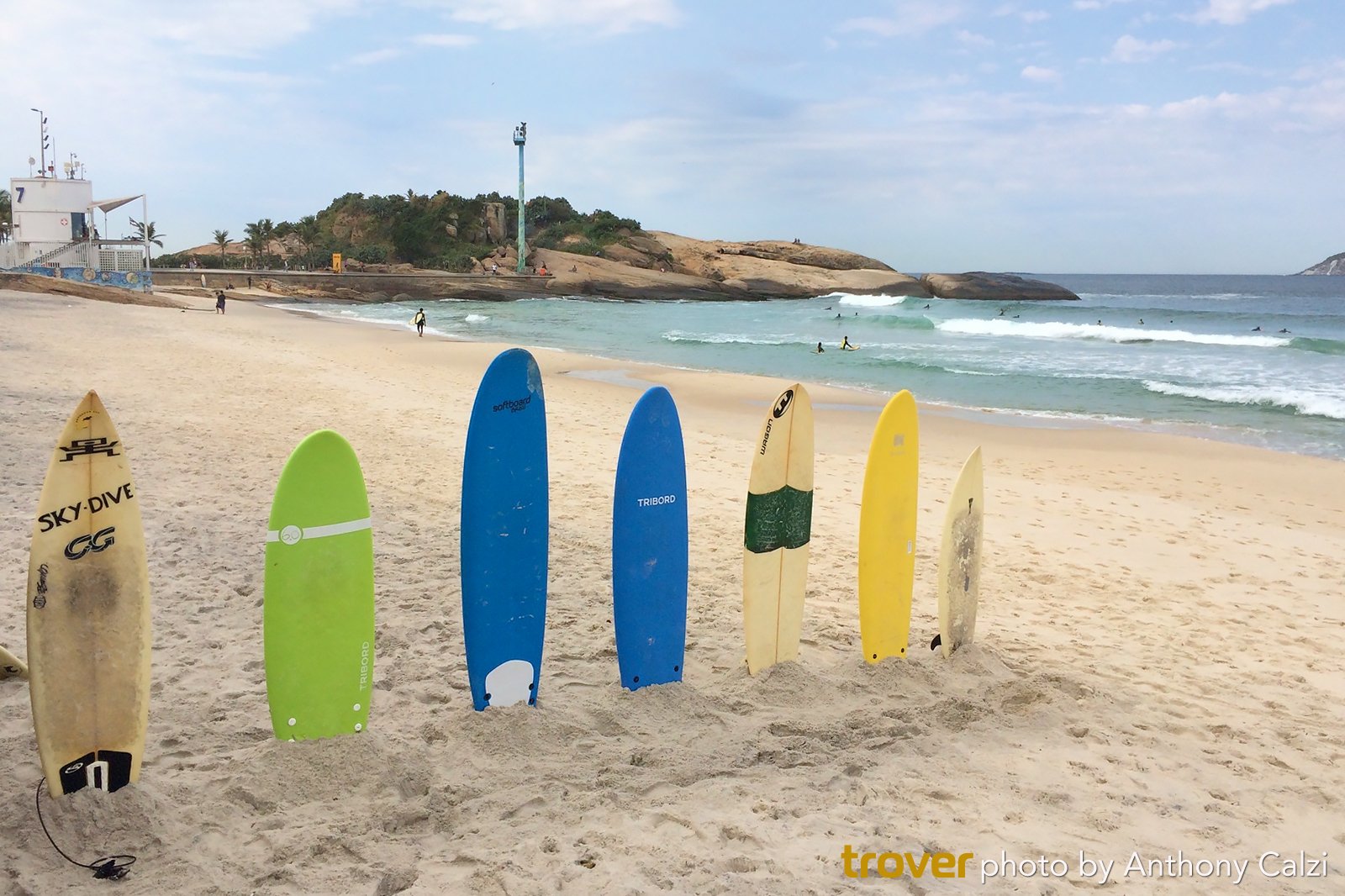 Arpoador
Watch the sunset at Stone Arpoador
Arpoador is a popular surfing spot located between Ipanema Beach and Copacabana Fort. Many tourists visit this small beach to climb up the rock formation of the same name, which offers beautiful sunset views of the ocean. A local tradition is to clap as the sun sets over the horizon. The beach itself is also safe to swim at night, as there are many street lights. If you're feeling adventurous and don't mind spending a few reals, rent a surfboard and hit the waves while you're at Arpoador.
Location: Praia do Arpoador - Ipanema, State of Rio de Janeiro, Brazil
Couples
Families
Photo
Budget
Single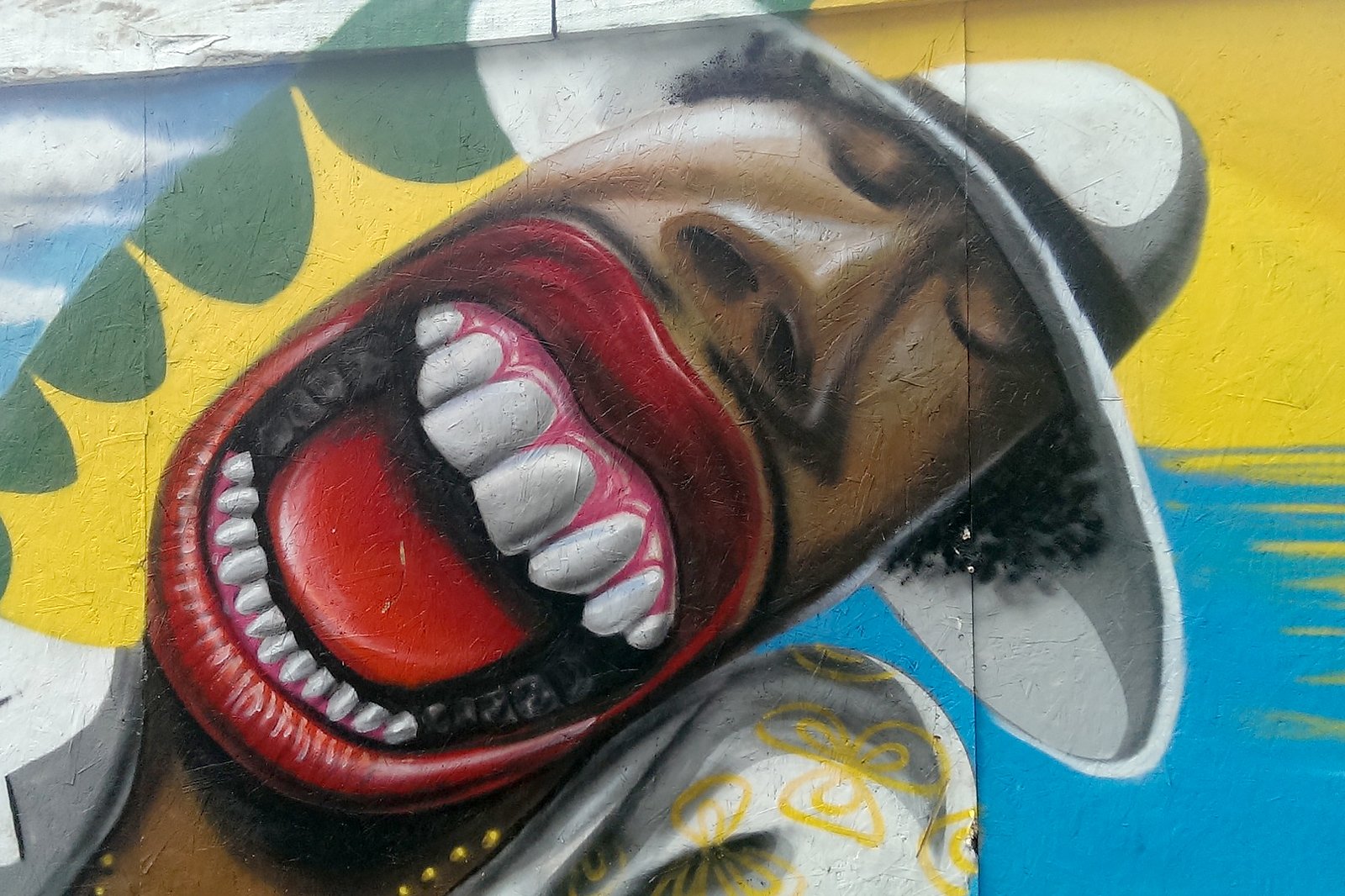 Street murals in central Rio
See one of the world's largest art murals
When you're out and about in central Rio de Janeiro, you're bound to find many colourful wall graffiti by the city's most popular street artists. It's where you get to see one of the world's longest art murals, which spans over 190 metres along the Rodrigues Alves waterfront. Created by Eduardo Kobra, the mural features photorealistic portraits of 5 different ethnicities. Another prominent spot for street murals is Santa Teresa's Prazeres favela, where more than 80 homes are painted with vibrant designs.
Location: Av. Rodrigues Alves, 1031 - Centro, Rio de Janeiro - State of Rio de Janeiro, Brazil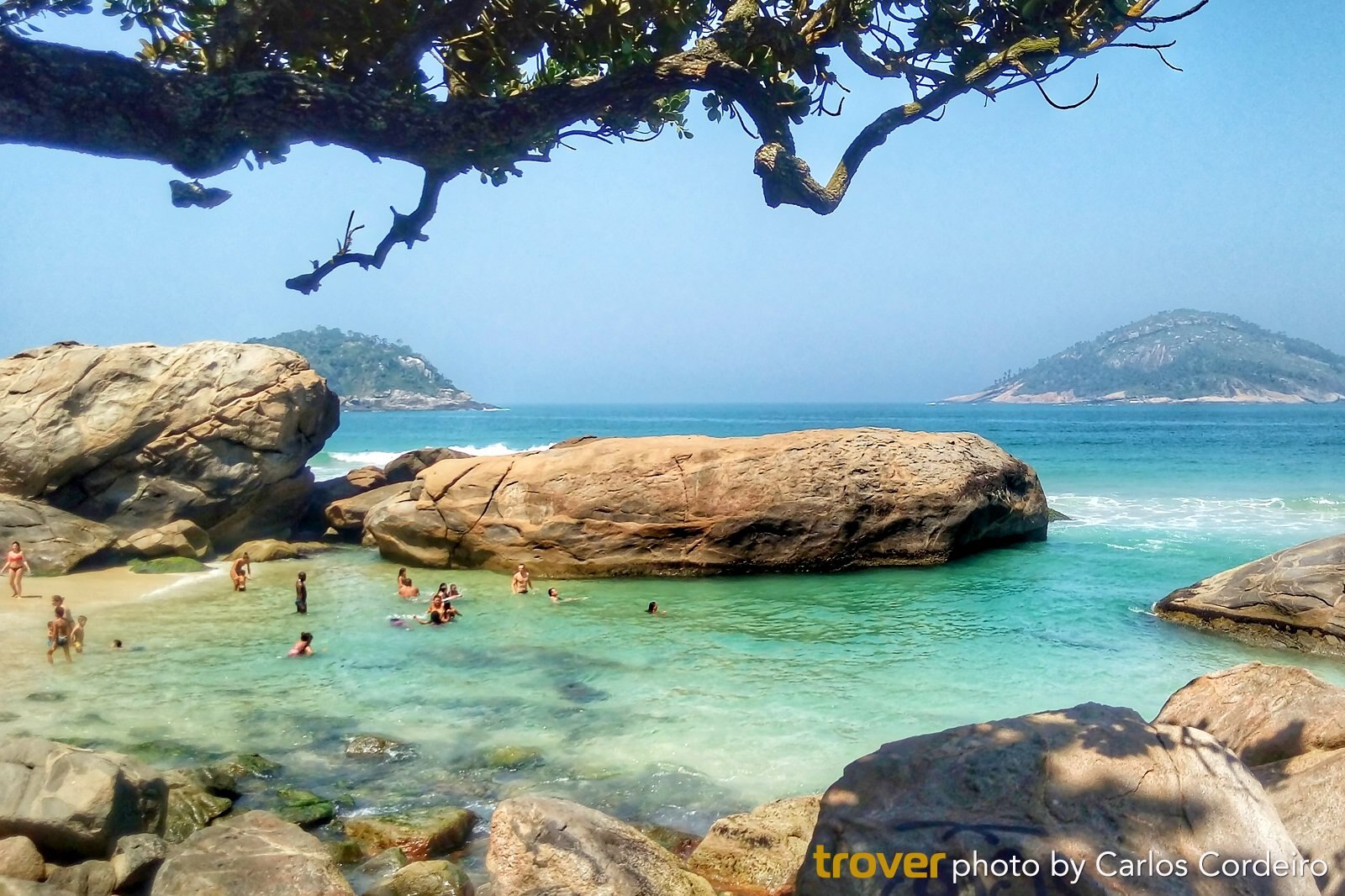 Grumari Beach
Enjoy sunbathing on this secluded beach
Grumari Beach, located in southwest Rio de Janeiro, is a remote stretch of sand near Prainha Beach. A 2.5-km stretch of the Pedra Branca Environmental Reserve, this is one of the city's most natural beaches, attracting those who want a break from commercialised areas such as Ipanema and Copacabana. The northern end of the beach is a designated area for nude sunbathing. Surfing is popular here as the waves in Grumari are rough compared to other beaches in Rio de Janeiro.
Location: Grumari, Rio de Janeiro - State of Rio de Janeiro, 22790-872, Brazil
Couples
Families
Photo
Budget
Single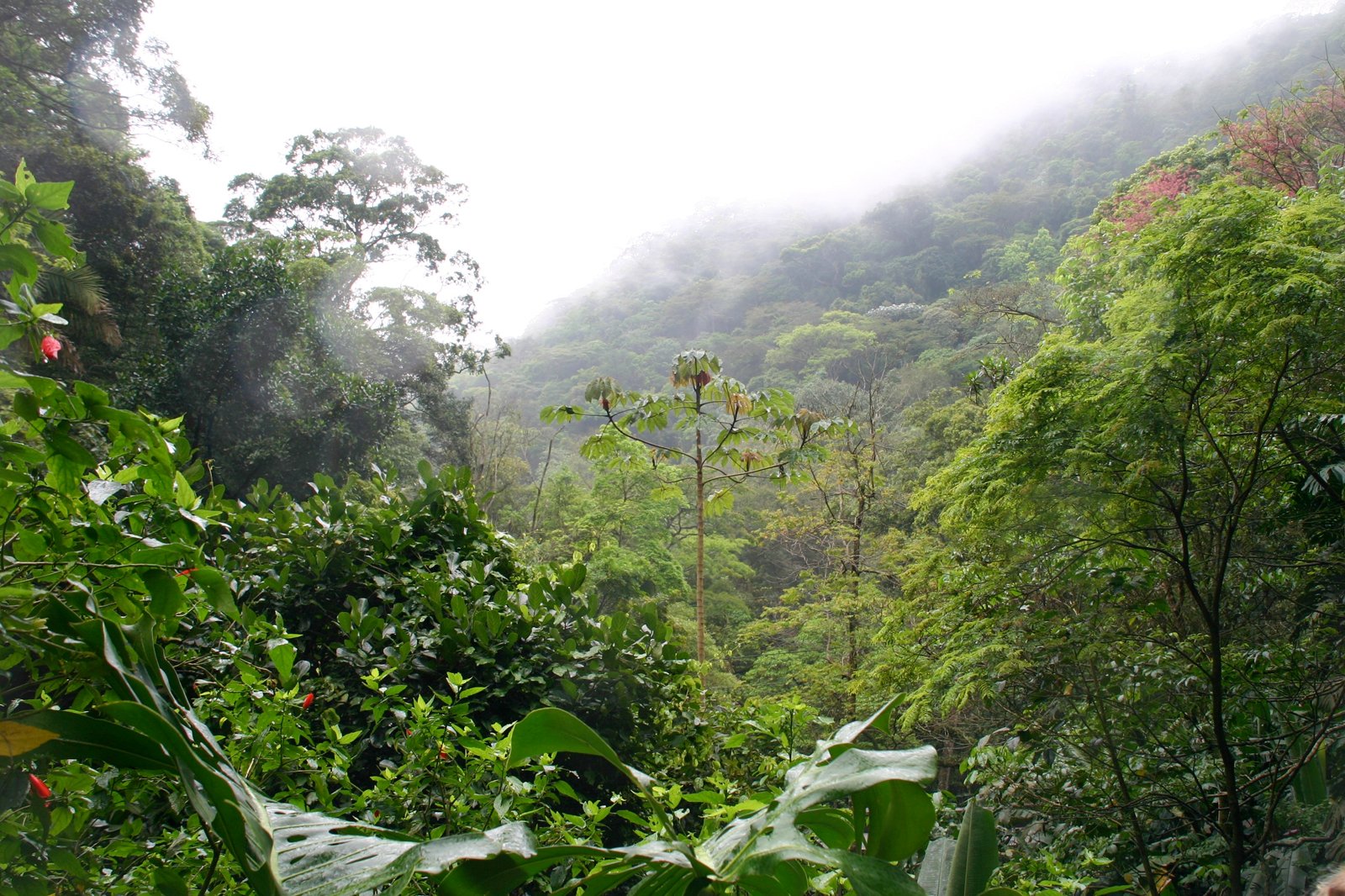 Tijuca Forest National Park
Enjoy a day of hiking in this urban forest
Tijuca Forest National Park, spanning nearly 10,000 acres, is one of the world's largest urban forests. It attracts nature lovers with its beautiful waterfalls, rich biodiversity, hiking trails of various lengths, and mountain peaks overlooking Rio de Janeiro. Hikers looking to test their endurance can opt for the 3-hour-long Pedra da Gávea trail, which takes you to an 840-metre summit. If you prefer a less strenuous activity, Tijuca Forest National Park has more than 20 waterfalls, with the most popular ones include Cachoeiro do Horto and Cascatinha.
Location: Estr. da Cascatinha, 850 - Alto da Boa Vista, Rio de Janeiro - RJ, 20531-590, Brazil
Couples
Families
Photo
Budget
Adventure
photo by Pierre André (CC BY-SA 4.0) modified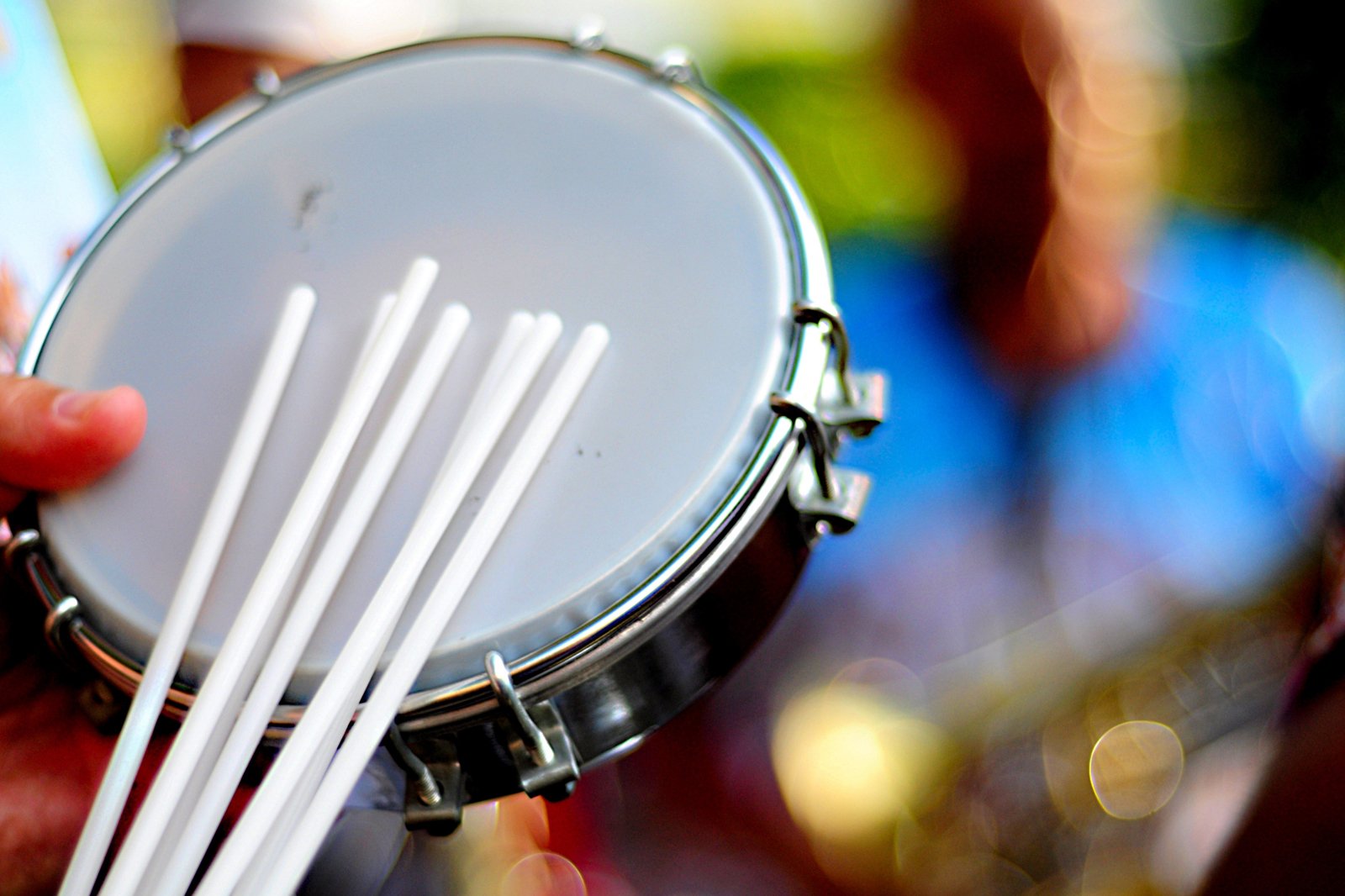 São Salvador
Visit on a weekend to enjoy live music and dance
São Salvador Square is one of the best places to enjoy live music and dances in Rio, especially on weekend evenings. Locals often gather here for its diverse range of free events, including a Sunday market that hosts hundreds of stalls selling clothes, souvenirs, and street food. The open-air square is located in the middle of Rio's Laranjeiras neighbourhood, about 3.5 km southeast of Santa Teresa. The best times to visit São Salvador Square are on Friday and Saturday evenings, when local musicians play samba and chorinho (instrumental Brazilian music) until late.
Location: R. São Salvador, 60-66 - Flamengo, Rio de Janeiro - RJ, 22231-130, Brazil
Couples
Families
Photo
Nightlife
Budget
Single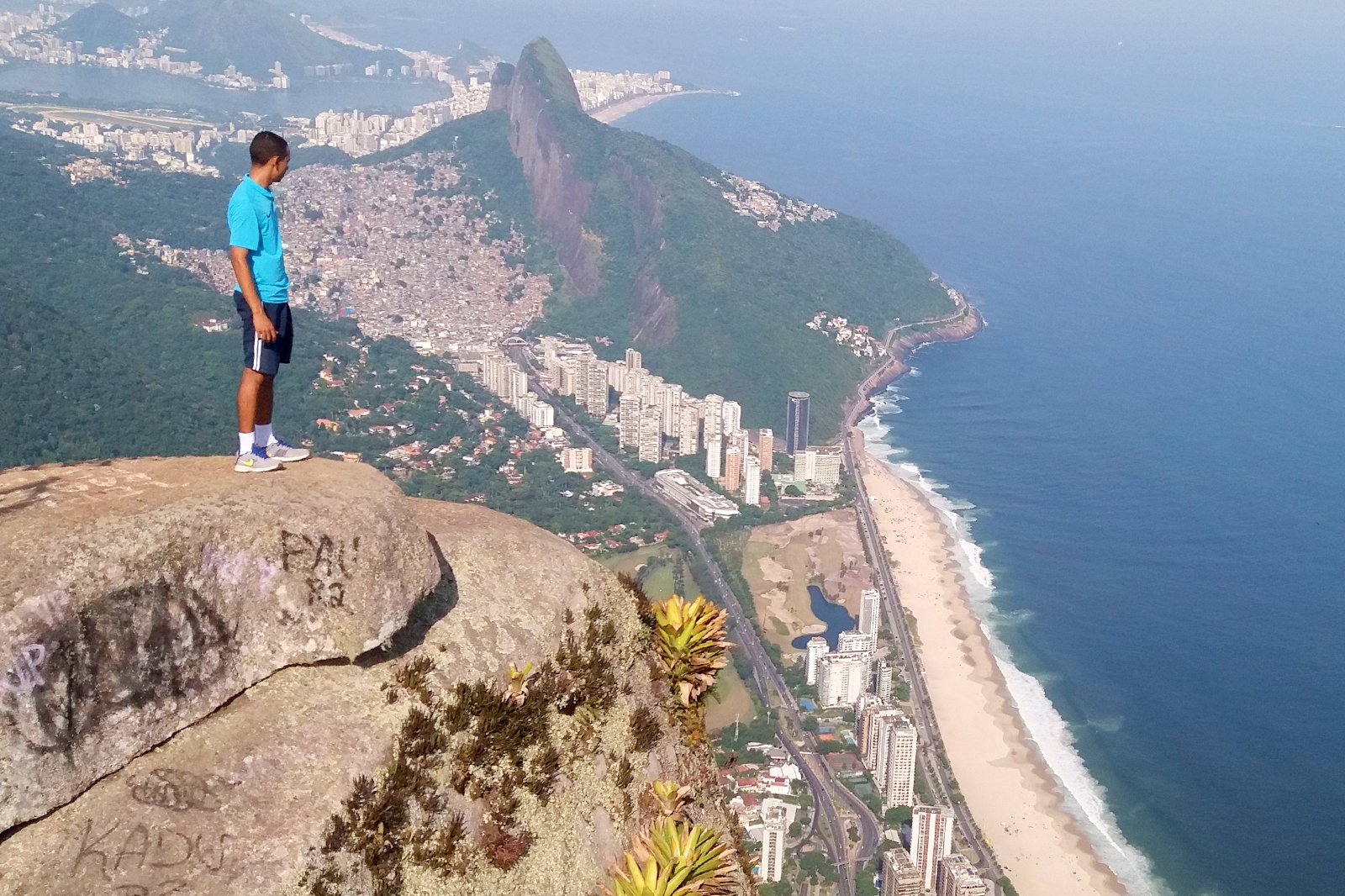 Pedra da Gávea
Brave the 3-hour hike to one of highest peaks in Rio de Janeiro
Pedra da Gávea is one of many summits you get to hike to enjoy expansive views of Rio de Janeiro. Standing at an impressive 840 metres, this mountain is directly by the ocean and is surrounded by Tijuca Forest. Depending on your fitness level and which trail you use, the hike can take about 3 hours and, on some routes, you have to use rappelling equipment to climb up a steep rock formation that's about 30 metres in height.
Location: Barra da Tijuca, Rio de Janeiro - State of Rio de Janeiro, Brazil
photo by Jefferson Vieira de Melo (CC BY-SA 4.0) modified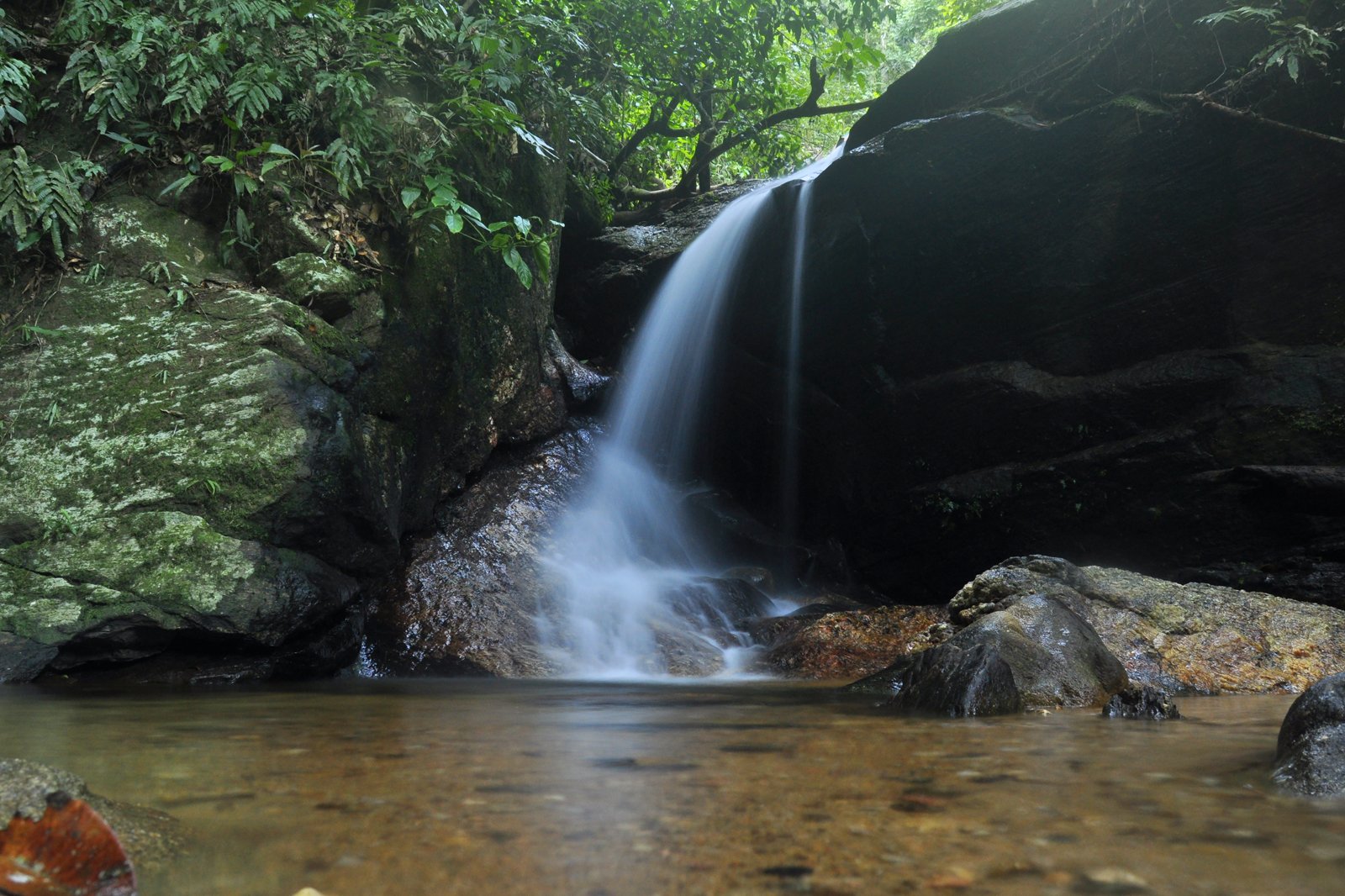 Cachoeira do Horto
Go for a swim in this tranquil waterfall
Cachoeira do Horto is a natural waterfall within Tijuca National Park. It has 3 rock pools that are surrounded by tall trees and exotic vegetation, attracting those looking to escape Rio's often-crowded beaches and bustling streets. The relatively easy hike to the waterfall takes between 10 and 15 minutes from Tijuca National Park's main entrance. Remember to pack sunscreen and a bathing suit before making your way to Cachoeira do Horto. After swimming in the pools, you get to embark on other hiking trails within the park, or head to the oriental-style gazebo Vista Chinesa for views of Lagoa.
Location: Estr. Dona Castorina - Alto da Boa Vista, Rio de Janeiro - RJ, Brazil
photo by Mcalvet (CC BY-SA 3.0) modified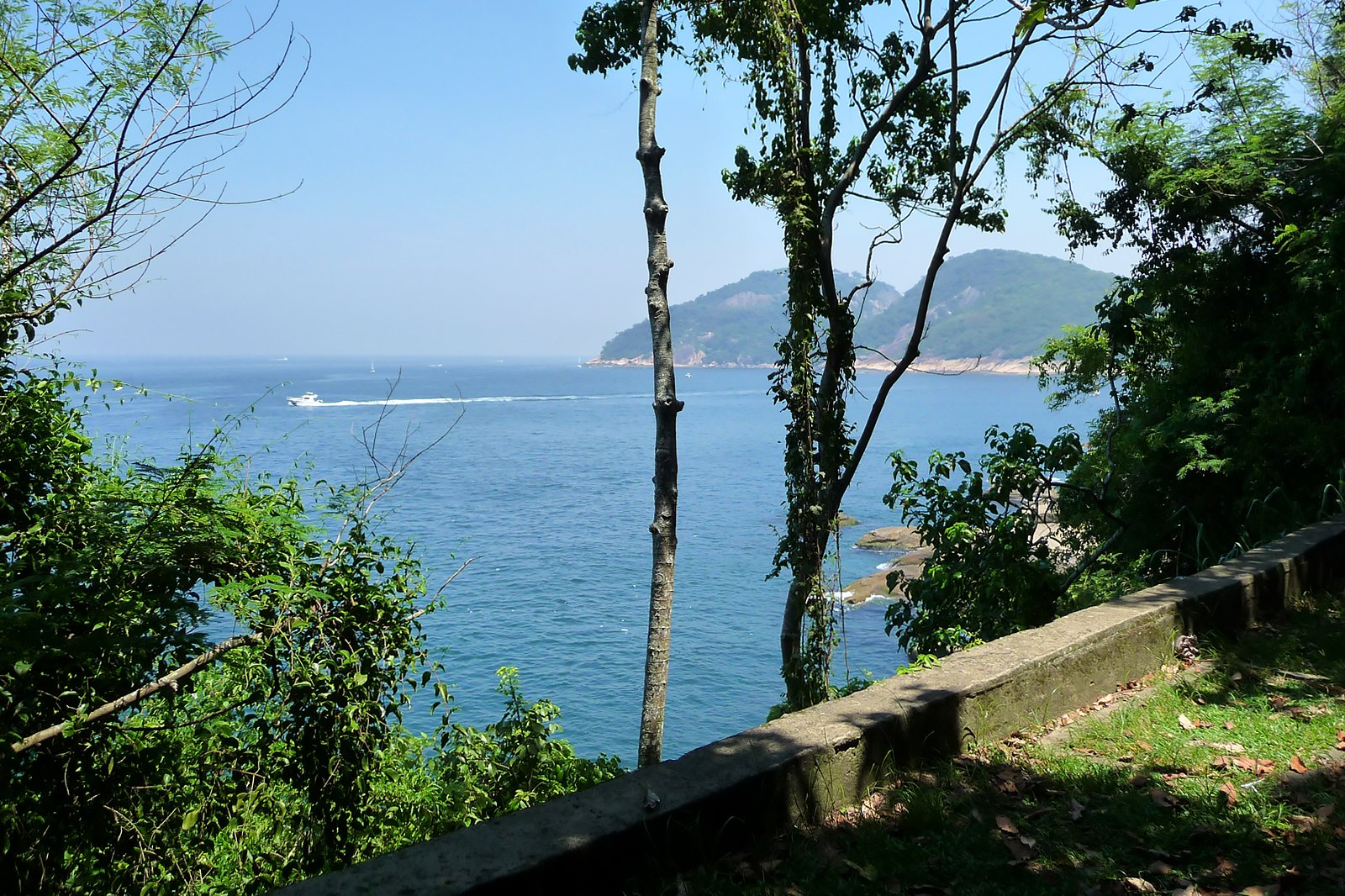 Pista Cláudio Coutinho
Hike to the top of Morro da Urca Hill
Pista Cláudio Coutinho is a relatively easy hiking trail within the Urca neighbourhood. The 1.25-km-long trail starts at Vermelha Beach and takes you to Morro da Urca, the halfway point on the path to Sugarloaf Mountain. The paved pathway is often packed with families, joggers and hikers, as it offers many vantage points overlooking Guanabara Bay. You may even spot native wildlife such as marmosets and Brazilian tanagers during your hike.
Location: Urca, Rio de Janeiro - RJ, 22291-060, Brazil
Couples
Families
Photo
Budget
Single
photo by Juliana Lopes (CC BY 2.0) modified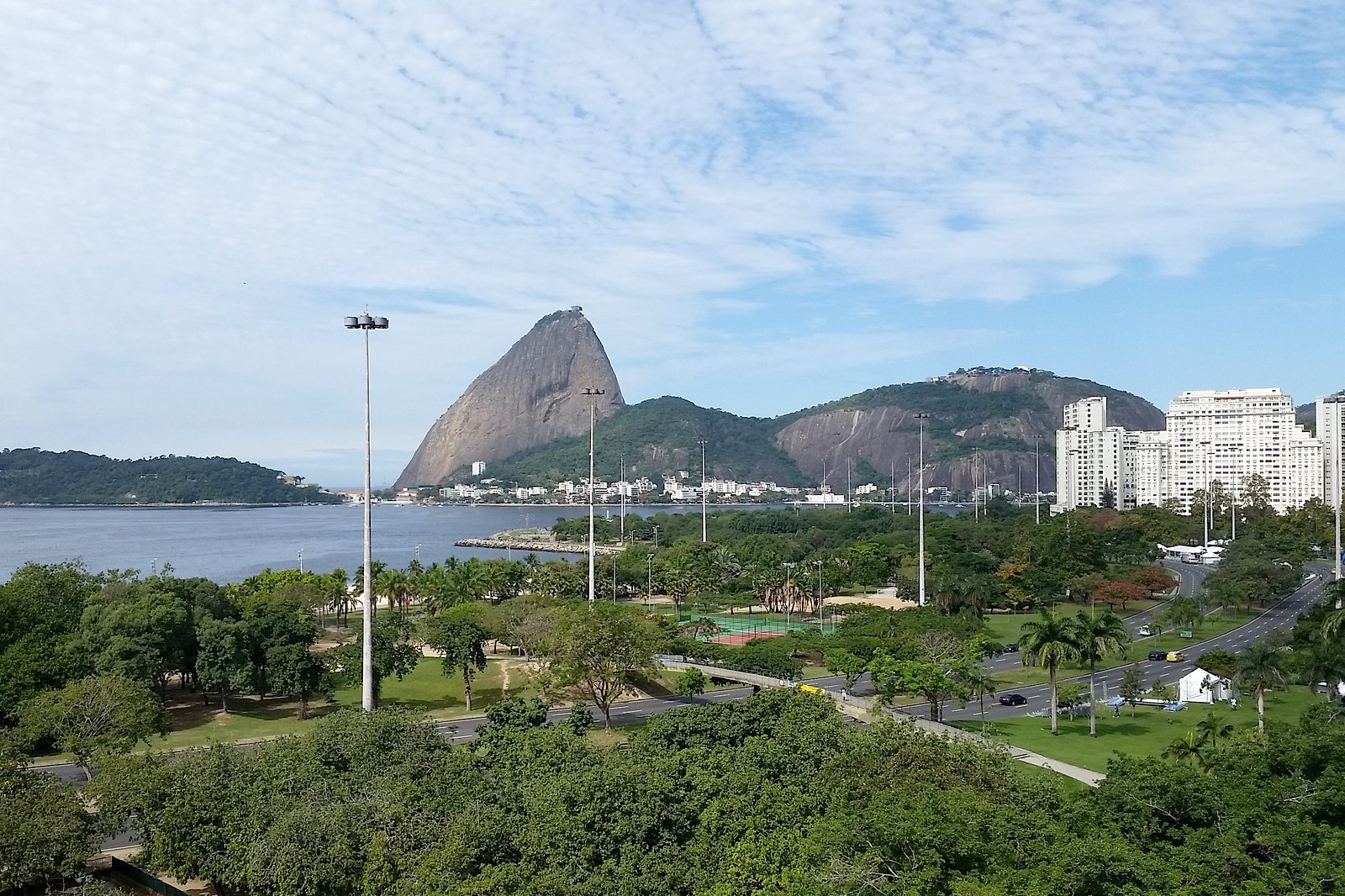 Flamengo Park
Enjoy views of Guanabara Bay at this city park
Flamengo Park is a 300-acre green space that runs along Guanabara Bay, about 3 km southeast of Centro Rio de Janeiro. This family-friendly park attracts sports enthusiasts with its public tennis courts, football fields, and a bike lane that leads to 2 beaches, Botafogo and Flamengo. The southern end of Flamengo Park is where you get to see locals playing frescobol (paddle ball) and futevolei (foot volleyball), and there's an open space further north that's popular for picnics and barbecues.
Location: Calçadão da Praia do Flamengo - Flamengo, Rio de Janeiro - RJ, 20021-140, Brazil
Couples
Families
Photo
Budget
Single