10 Best Israeli Foods to Eat in Tel Aviv
Delicious Dishes That Locals Love
Israeli food makes the most of the unique ingredients found in the Middle East, with chick peas, olives, and flat bread all featuring prominently. Some dishes have spread across the world, while others are relatively unknown outside of the region.
Tel Aviv has some of the best cuisine in the country, so you are likely to find some exciting new flavours each and every day. Here are just a few of them to give you a taste of what you can taste in this major Israeli destination.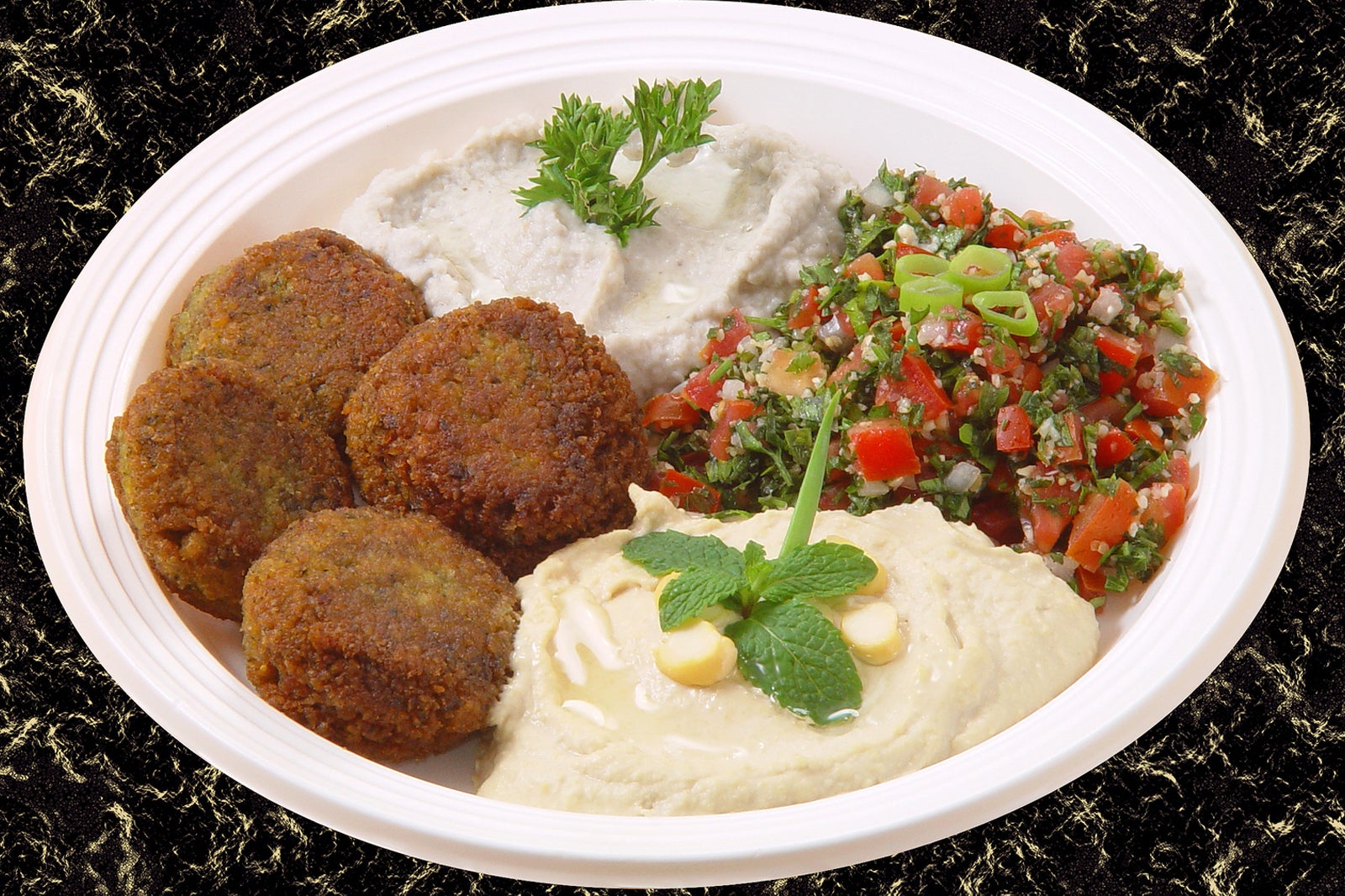 Falafel is probably the most recognisably Israeli food there is. In almost every town in Israel you can find a choice of shops attracting the hungry with the delicious smell of frying falafels. The Shuk (market) Betzalel area in Tel Aviv, for example, is famous for its excellent falafel. Falafel balls are made of spicy chickpeas (humusim) or broad beans. They are then stuffed into a pita bread with a salad, pickles, and tahini. Before starting to fill the pita bread, it's recommended that you spread houmous inside it. If you find yourself extra-hungry, you might like to add fries or an extra falafel ball or two to make for a filling and delicious feed. It's best to hold your customised treat away from your body while eating so that you don't get tahini all over yourself.
Many versions of the falafel have been developed in Israel, from green or square patties to a waffle-like falafel. The classic taste is yet to be bettered, though.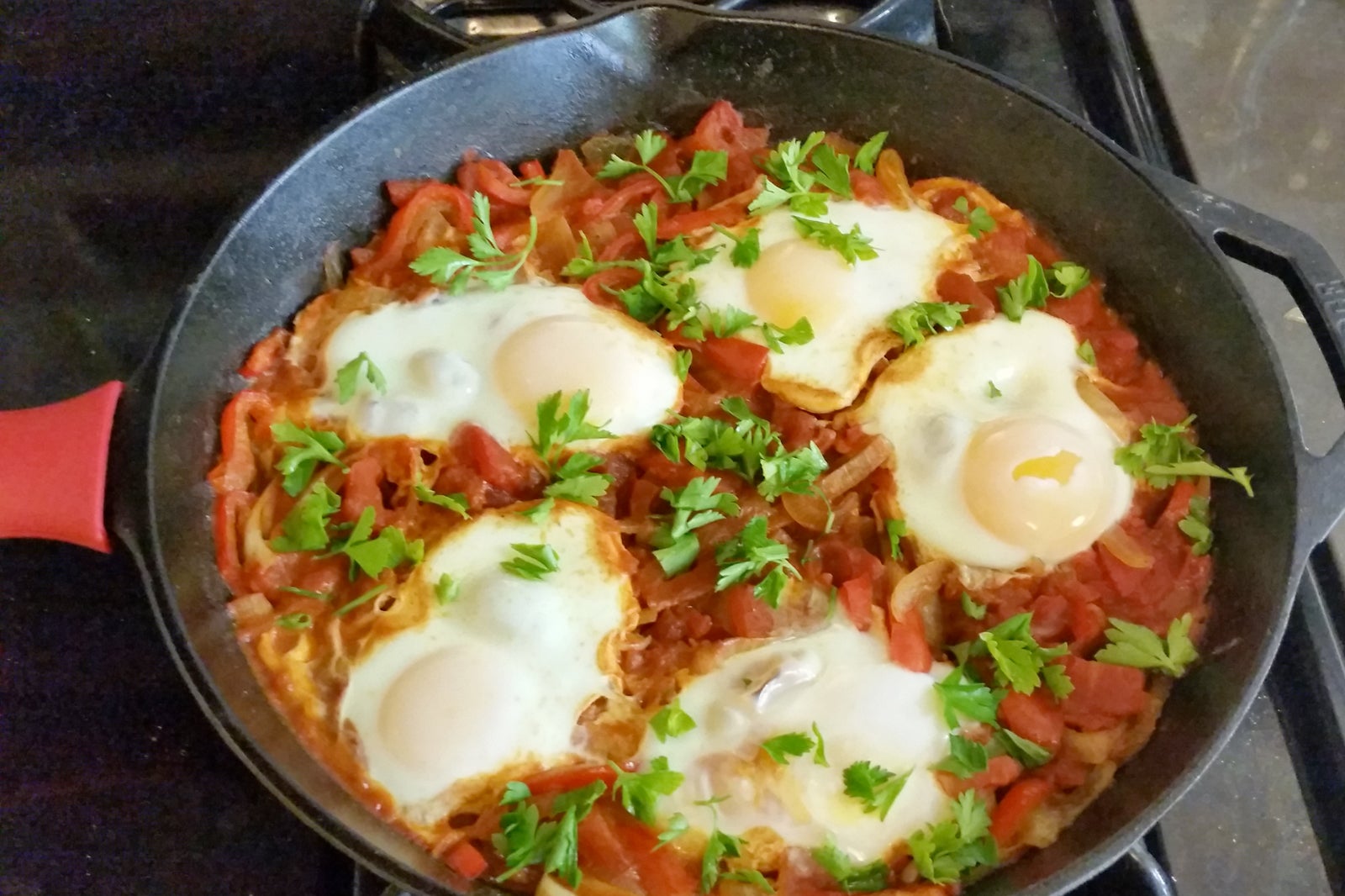 Shakshouka is one of Israel's most common dishes and is commonly eaten for breakfast and dinner, as well as being a popular street food. The main ingredients of shakshouka are eggs and tomatoes. Upon this base, you can add ingredients to suit the specific quirks of your own taste buds. Onions and peppers are usually added, but you can usually find spinach, feta cheese, herbs and other ingredients available in restaurants to add to the mix. Shakshouka has 2 main versions, each with its own devout followers. Some claim passionately that the egg yolks should remain in their pristine state, like in a sunny-side-up fried egg, while others insist that the yolk should be mixed with the white, as in an omelette. Our recommendation is to try both versions and make your own choice.
Like many other foods, Israelis like their shakshouka stuffed inside a pita bread. For this reason, in many street food places, you can find tasty, hot and steaming shakshouka served inside a houmous-lined pita.
photo by Calliopejen1 (CC BY-SA 3.0) modified
3
Jerusalem Mix (Me'orav Yerushalmi)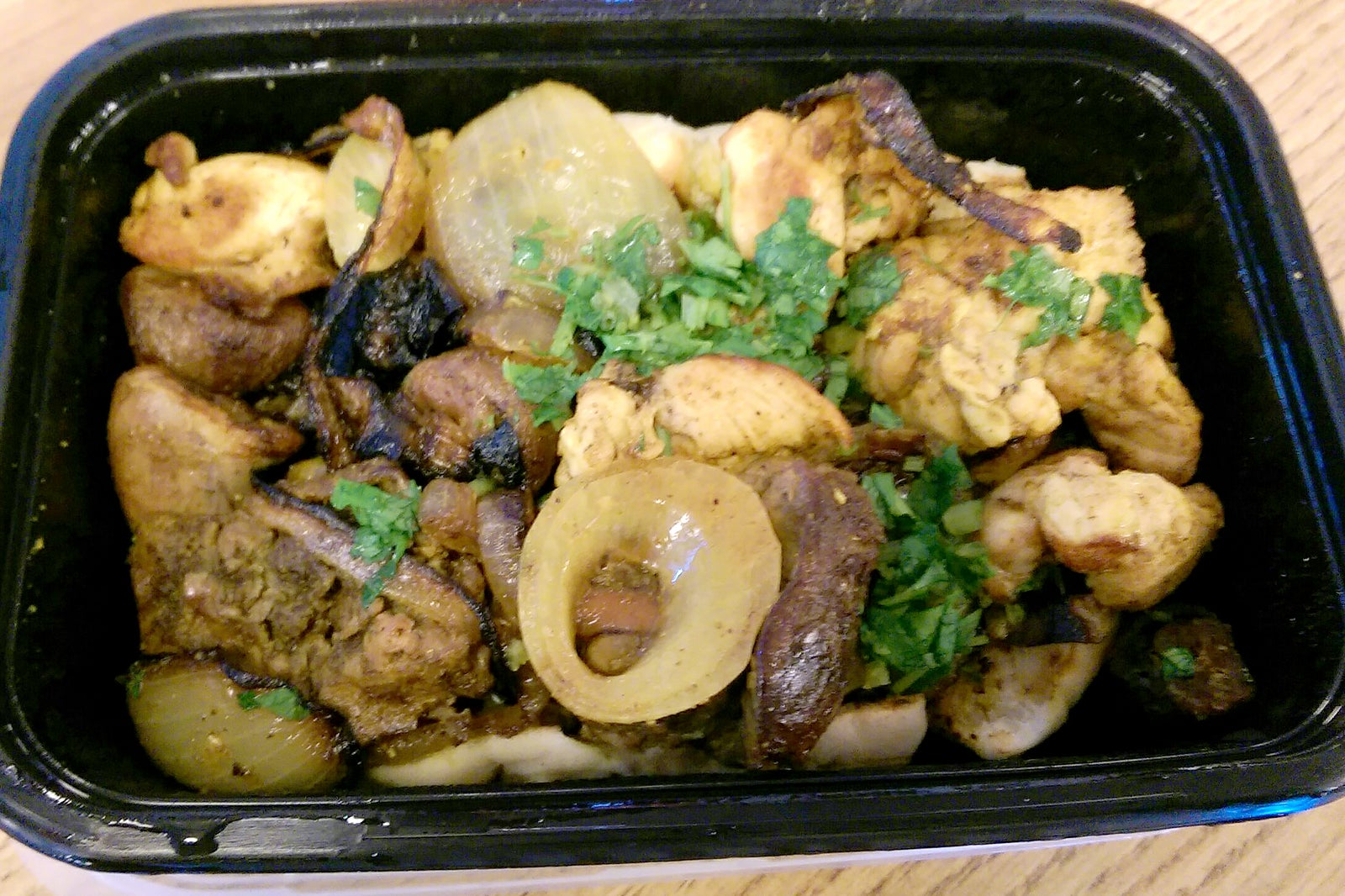 Unlike some dishes associated with Israel that originated in other Middle Eastern cultures or in Europe, Jerusalem mix was most probably created in a Jerusalem steakhouse in Israel. It's made of beef and chicken offal, such as liver, spleen, heart, and sometimes a chicken breast mixed together with herbs such as onion, cumin, and turmeric. The meat chunks are fried or roasted over a fire, resulting in tempting smells that are difficult to miss as they waft from the restaurants or street stands that serve Jerusalem mix.
This dish is normally served on a plate as a main dish at lunch, along with houmous, fries, and an Israeli salad. However, at street food stands, Jerusalem mix is usually served warm inside a pita bread spread with houmous and tahini, together with vegetables, pickles, and fries. You can, of course, choose how spicy you want yours, from mild to extra hot.
photo by Maor X (CC BY-SA 3.0) modified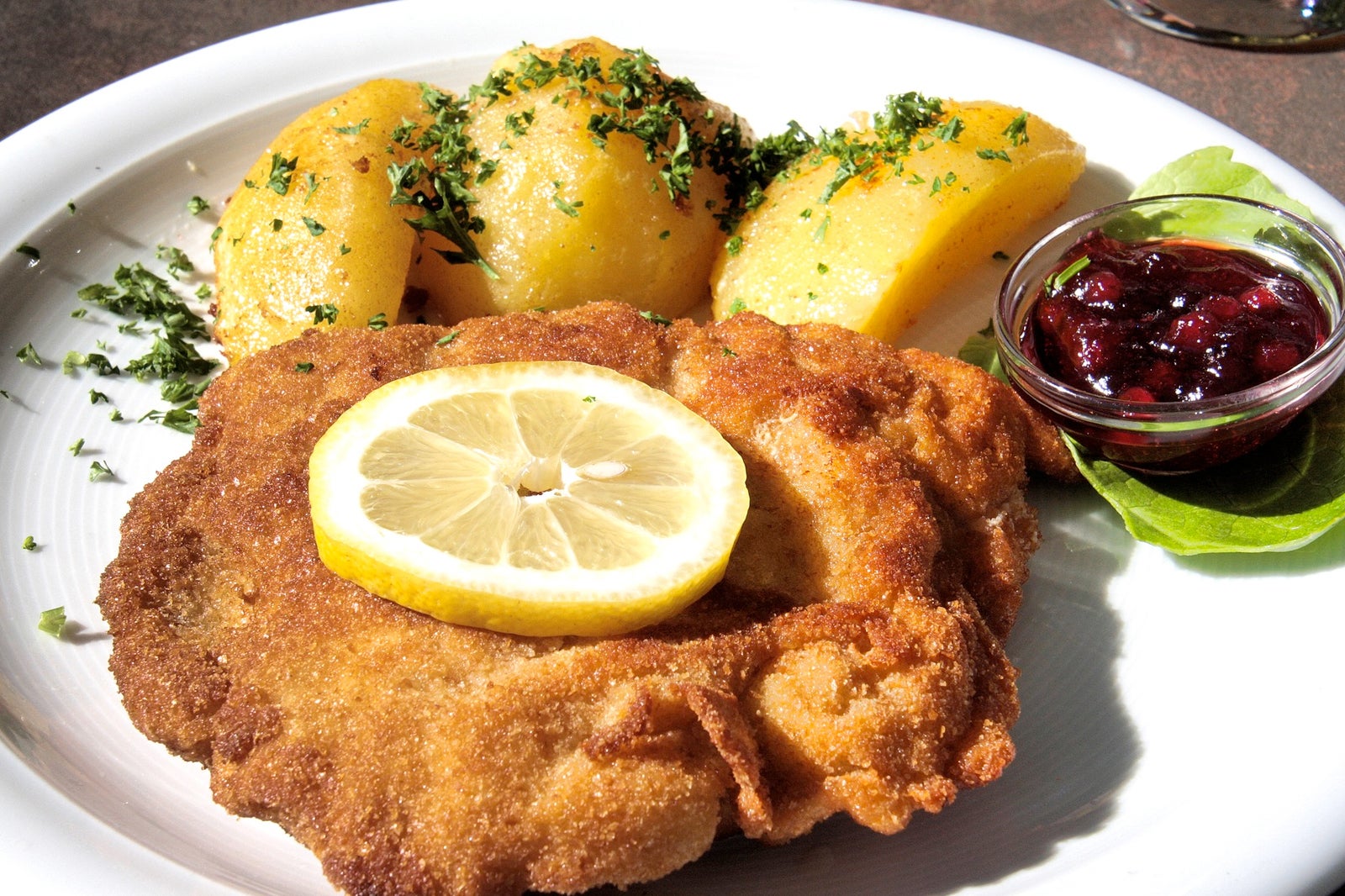 The Israeli schnitzel is made of fried thin slices of chicken breast coated with egg and breadcrumbs. The coating can come in a wide variety of colours and tastes, including being lightly or heavily spiced, and many restaurants have their own special way of preparing their schnitzel. It's usually served as a main dish for lunch or dinner alongside fries, rice, or pasta. Street food stands serve schnitzel inside pita bread as one of their most popular dishes. Usually, it comes with houmous, tahini, salad, pickles, and fries. Popular wisdom suggests the thinner it is, the tastier it is.
Even if you don't eat meat, you can enjoy vegetarian schnitzel in fast food restaurants or buy them in supermarkets for consumption at home. They're usually made with corn, tofu, or other plant-based sources.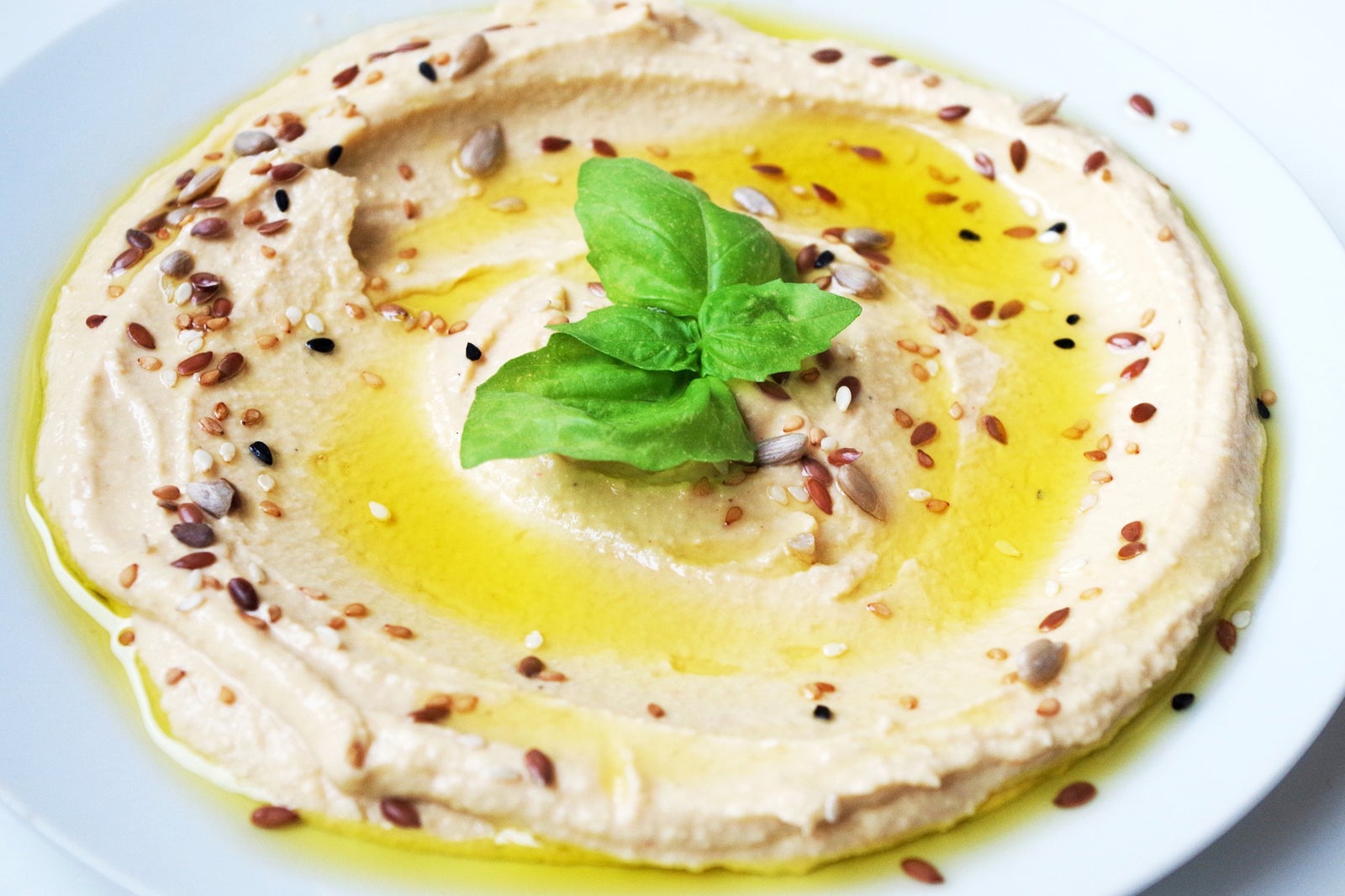 A plate of houmous is one of Israel's most iconic dishes. Israelis can have heated discussions as to which is the best humusiya (houmous restaurant) in the country, with everyone passionately defending their favourite one. Houmous is made with chickpeas that are ground to various textures and thicknesses, according to taste. In a typical humusiya, it's normally served as a main dish accompanied with a boiled egg, a little olive oil, herbs, and with chickpeas or broad beans on the side. Middle Eastern restaurants usually serve houmous as an appetiser, along with at least a dozen small plates with various salads, both spicy and mild.
Houmous should be "wiped" from the plate using a pita or laffa (taboon bread), with many people developing their own wiping style. Given time and practice, you may even develop a wiping style all of your own.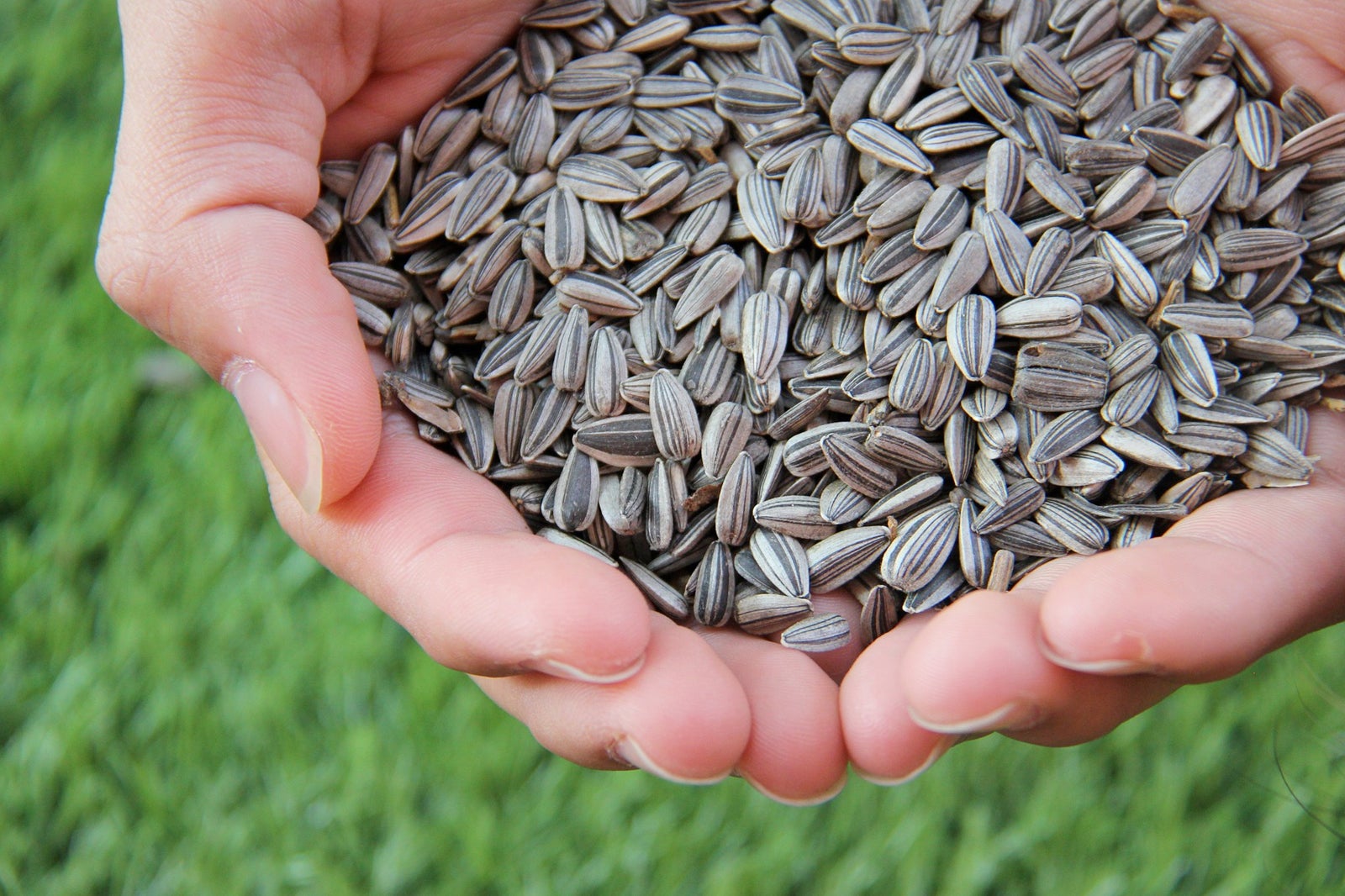 Pitzukhim (literally 'things to crack') are very popular snacks in Israel and are definitely some of the most varied and healthy ones available. You can buy them in shops and kiosks known as 'pitzukhiya' or 'pitzutziya'. They're sold by weight in small paper bags. They can also be bought in supermarkets in separate or mixed packaging. Pizhukhim got their name due to the common habit of cracking them with the teeth. You eat the kernel and spit out the shell (back into the bag, of course – not on the floor!). The most popular ones are sunflower, pumpkin, or watermelon seeds, peanuts (whole or peeled), almonds, pistachios, and various other types of nuts. Pizhukhim are particularly popular at football matches and synagogues where people crack them during the breaks.
On top of being fun to eat and tasty, pitzukhim also have some reported health-promoting qualities – from the prevention of heart disease, to keeping your skin elastic and even, reputedly, improving virility.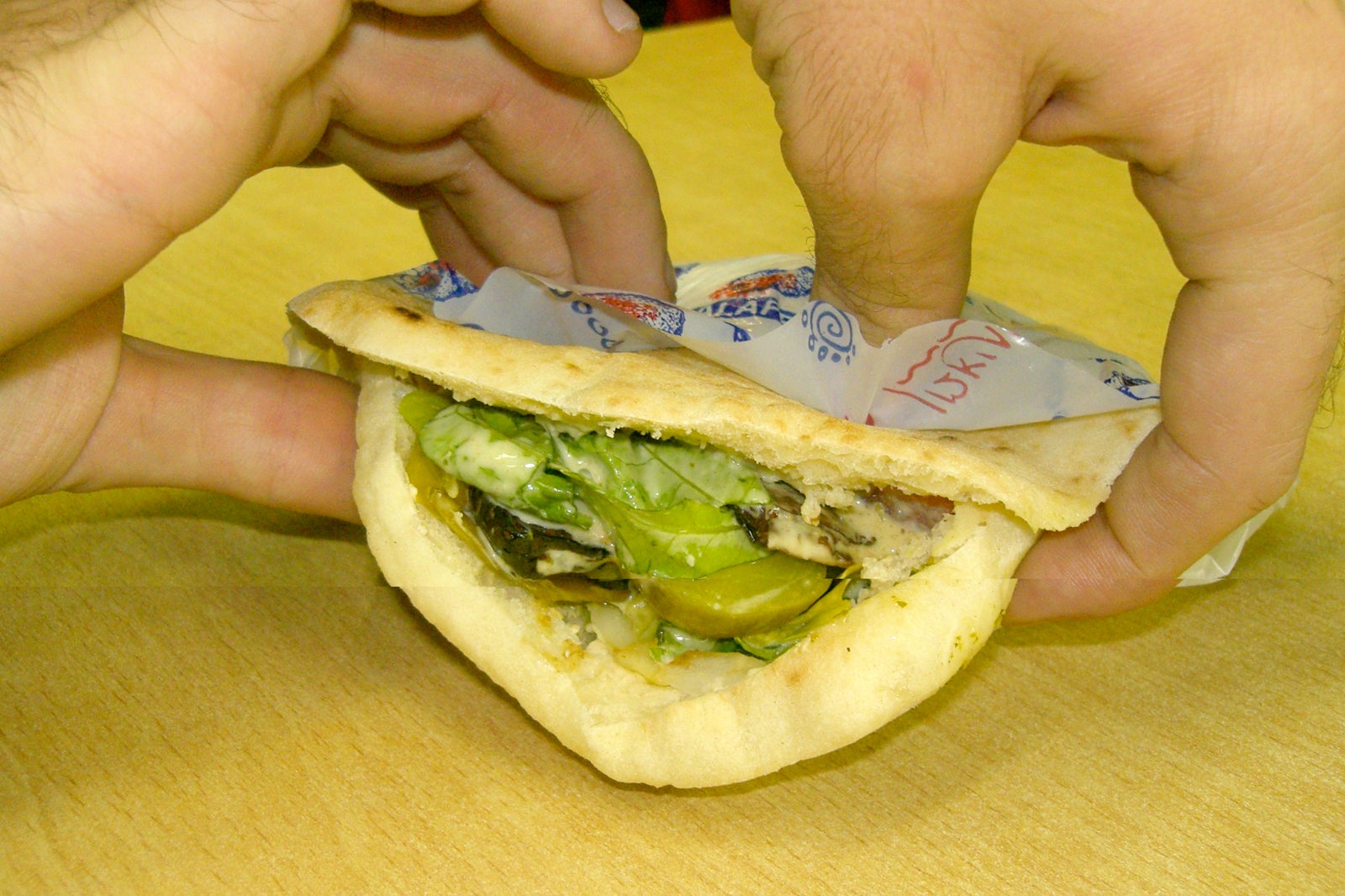 Sabikh – at least its popular version – is most likely an Israeli invention. It contains a fixed set of ingredients, all sitting together inside a pita bread. These include fried aubergine, brown hard-boiled egg, houmous, and a salad, along with some optional extras. These can include cooked potatoes, s'khug and amba (hot Middle Eastern spices), pickles, onion and parsley. Sabikh is sold by street food stands which also sell falafel, shawarma, and schnitzel in pita bread, but in central Israel there are also specialist sabikh restaurants, too. When you order it, make sure you say how hot you want it, because the s'khug and amba can get too spicy for some tastes.
The origin of the name sabikh isn't clear. Some say it's the name of the first person who sold it, while others claim it's the Hebrew acronym of its main ingredients: salad, egg, and aubergine.
photo by switch_1010 (CC BY 2.0) modified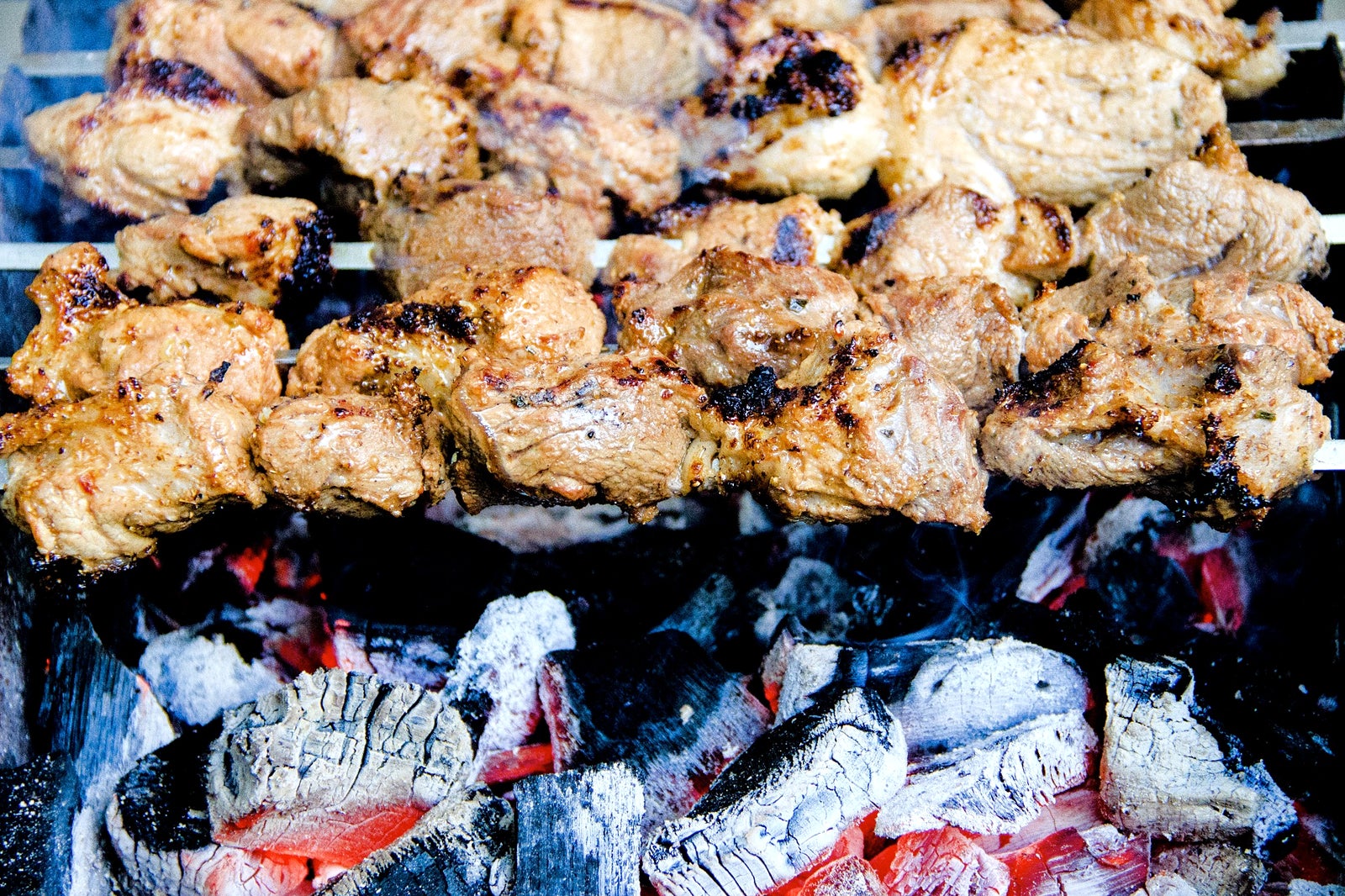 Barbecued meat, prepared on special charcoal grills, is commonly called 'mangal' and is a very popular dish in Israel. On weekends and public holidays, many families go out to the countryside for barbecued steaks, shashlik, liver and other bits of skewered meat, with the addition of tomatoes or onions. There are those who specialise in blowing air over the meat, while others know best how to marinate it in spices to prepare for grilling. Such grilled meat skewers are also served in steakhouses and Middle Eastern restaurants, normally coming with fries and rice.
Barbecued meat is also a popular dish on the Israeli Yom ha'atzma'ut (Independence Day). On this holiday, the parks and forests are filled with families celebrating, with barbecues emanating their distinct aromas far and wide.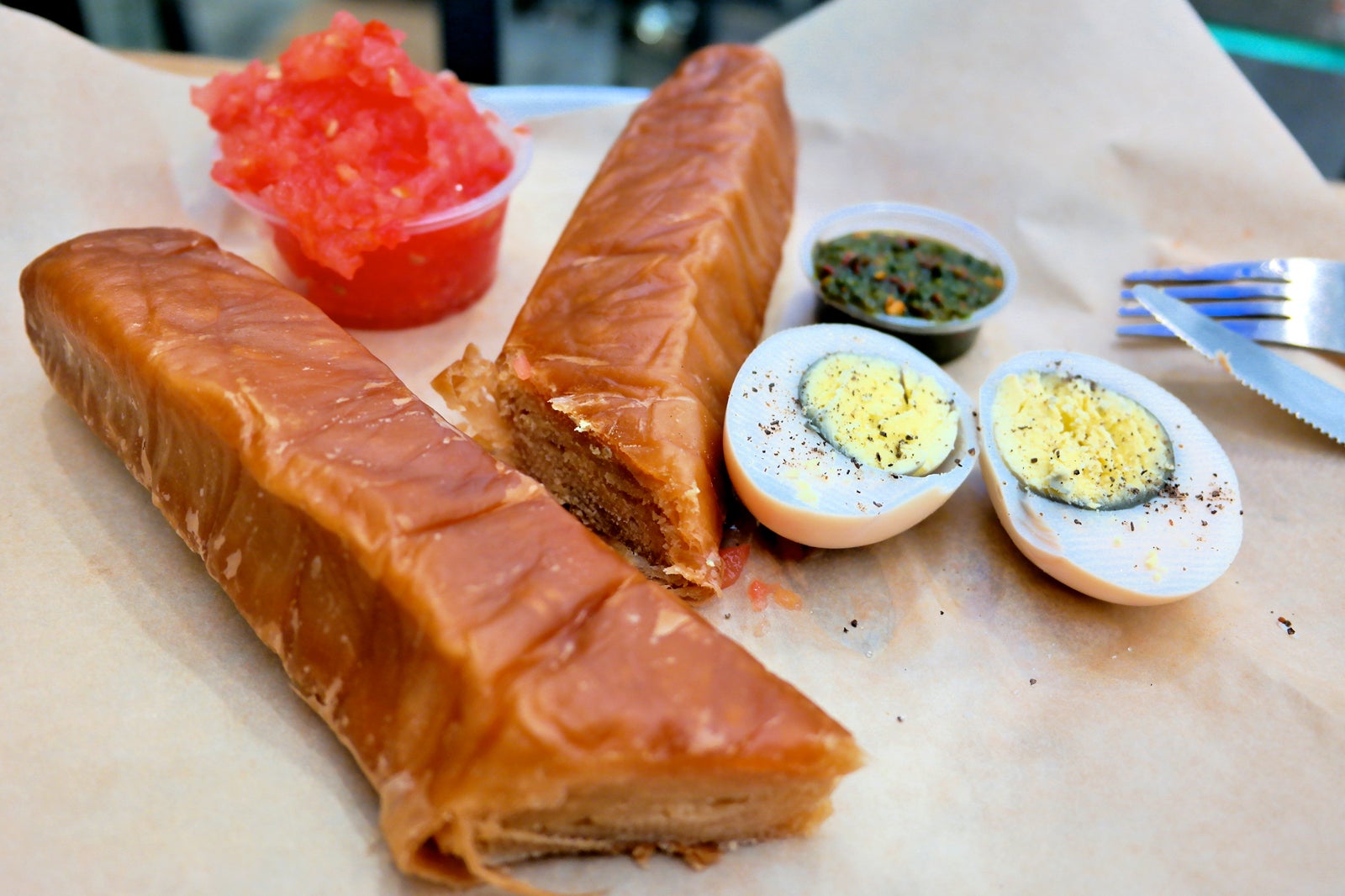 Jakhnun was brought to Israel by Yemenite Jews and is now considered an Israeli dish in its own right. Especially popular on weekends, its taste when warm is sweet, and its texture fatty. A dish of jakhnun with a hard-boiled egg, s'khug (Yemenite spice), and tomato sauce can be a truly filling breakfast. Jakhnun is made from white flour, butter, and sugar, all rolled into a long, multi-layered pastry. It's then left in the oven to bake slowly for 8–10 hours. On weekends, jakhnun is typically sold roadside, but can also be bought in supermarkets to be warmed up at home.
Another popular and related dish is malawakh – a kind of puff pastry which was also brought to Israel by Yemenite Jews. The malawakh pastry is similar to that of jakhnun, but it's fried rather than baked. It's also eaten with tomato sauce and s'khug.
photo by Maor X (CC BY-SA 4.0) modified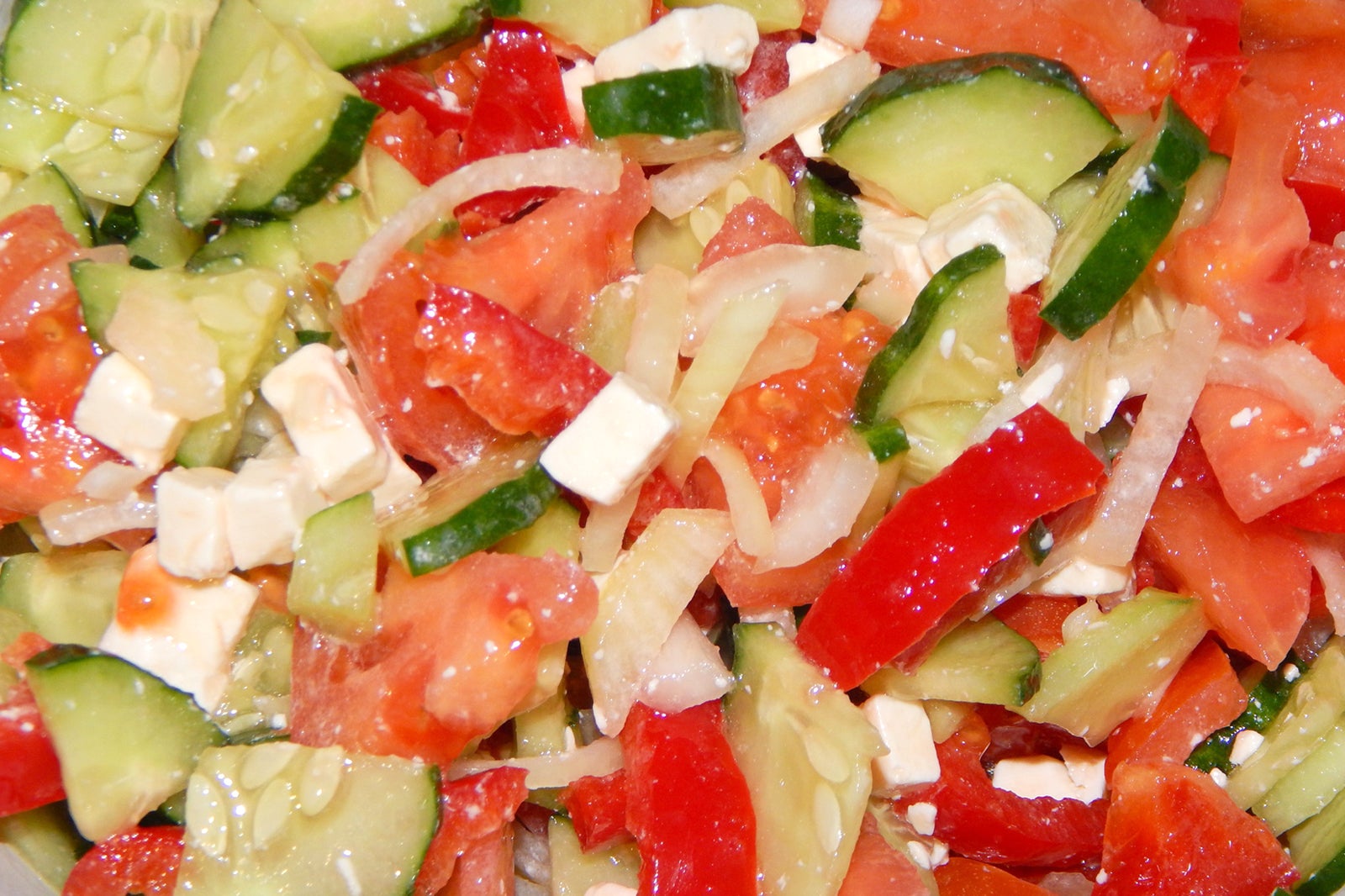 The Israeli salad is often one of the first things that springs to mind when people discuss Israeli food. Its most distinctive qualities are the way the vegetables are sliced very thinly, as well as the addition of onion, olive oil, and lemon juice, which give the salad its unique flavour. Many Israelis start their day with it. The salad's main ingredients are tomatoes and cucumbers, to which seasonal vegetables are added, such as peppers, radishes, carrots and, of course, various herbs. The Israeli salad is the perfect accompaniment to many a meal.