Choose dates to view prices
Overall score and ratings
5.4/10
Property conditions & facilities
Wayne, 2-night trip
Verified Hotels.com guest review
was a really bad experience, I almost sleep on st
I was supposed to check-in from 3.00 pm to anytime but there were nobody to receive us, the door was closed. Theoretically, I am supposed to have several numbers of 10 digits which they were supposed to send to me. Anyway, I was trying to get in touch with the owners, calling the door, by calls, by email and nobody care about that service. I wasted around 3 hours trying to contact someone but no one answered l. not even the hotel.com help center could do anything about it.
Leonardo, 2-night trip
Verified Hotels.com guest review
It's simplycheap, not price worthy/considerable.
3.foor room nr L, single room. Single spring bed was old and catastrophic. AC wasn't working properly. Between WC's front and wall was ca 10-12 cm. No wc brush or soap. No fresh air possibility co sidering window was looking to the stairs
Barbaros, 3-night trip
Verified Hotels.com guest review
Avoid. Even free is not worth the money
Avoid, this is a sad excuse for a hotel. A bench in the park would be a better choice. According to them, one should get check in information 3 days before. Nope, had to contact them to get a mail with introductions. Which didn't work. At the "hotel" entrance I've met other guests who also couldn't get in. Apparently one needs to call the support and they will send another email with another way of getting in, which works this time... Room is very small, I booked double, but the bed was for one small person, got one towel, so I'm not sure if it was double... There is no ventilation in the room apart from AC, so one can choose either stuffy feeling during the night or the noise from AC. Which might be better as there is no noise isolation, so every time someone opens the main door (beep beep beep) or walks the stairs - you wake up. In this place I would like to say hi to two very talkative french girls from the next room - thankfully I don't know their language, otherwise I would know what they were so passionate about. Wi-Fi maybe works, but both my phones were not able to connect - password was ok, some vogue "error in configuration" happened. Oh, the best part is, that there is no window. In "normal" hotels they include that info in description. Not here. That apparently expect you to believe that some small thingy from the corridor is a window. Erich has to be covered all the time as almost all other guests will peek through it while getting to their rooms.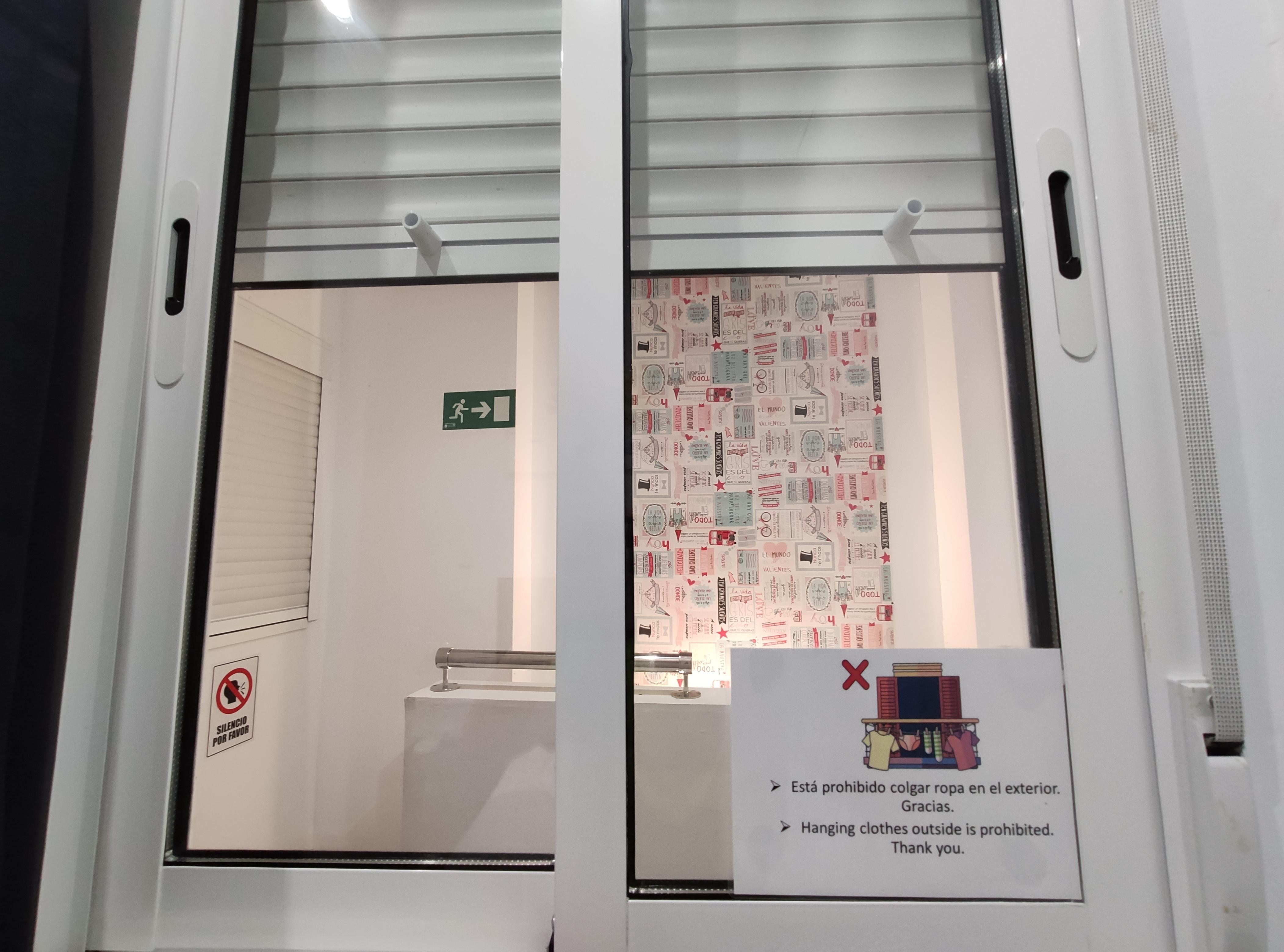 1-night trip
Verified Hotels.com guest review
Three night stay in Malaga
The room was pretty small which would have been okay however there was a lack of any storage so room was very difficult to keep tidy. The sheet for our bed was too small and kept coming off and we'd wake up lying on the mattress which is not clean. The toilet door was a sliding door which did not fully close and we had to sit sideways on the toilet. There was also no towel or mat to stand on getting in/out of the shower which meant it was impossible not to get the small bathroom floor area wet which left the room feeling damp.
Gillian, 3-night trip
Verified Hotels.com guest review
Great location
Really great location, easy and interesting online check in, clean. We got quite small bed for two ppl, that was a bit uncomfortable. Small sheets were so annoying as during the night it will be completely taken off from mattress, so most of the night we would sleep on bare mattress. Security of the room was horible, cause we could open locked door with a bit harder push. But all halls were covered with cameras. Small bathroom was not a problem, but with no privacy, as it has sliding door with no noise deduction.
Biljana, 3-night trip
Verified Hotels.com guest review
The door wasn't very secure and could simply be pushed open. Also the bed sheets were paper thin and wouldn't stay on the mattress, so you were essentially sleeping on an unprotected mattress. Other then that it's not a bad property it's in a good location,it's cheap , you get what you pay for.
2-night romance trip
Verified Expedia guest review
I liked the ease of check in, clean and contemporary styling, comfort and location.
1-night trip
Verified Expedia guest review
lovely central location, kettle a welcome bonus (a real mug would have been nice, not a plastic cup). Room spotless.
3-night trip
Verified Hotels.com guest review
Austin, 1-night trip
Verified Hotels.com guest review