10 Ways to Eat and Drink Your Way Around Santiago
Discover Santiago's Local Food
Set in Chile's fertile Central Valley, Santiago offers hungry travellers a rich variety of food to try from tasty street bites like completo hot dogs to elaborate dishes created by award-winning chefs. Use this handy guide to find out where to go in Santiago to find locals eating the best of Chilean culinary offerings.
Delve into the markets to see colourful piles of fresh fruits and a bounty of seafood. Stroll and snack on takeaway empanadas, or savour delicious pisco sour cocktails at one of the city's lively bars. And with some of Chile's best vineyards at Santiago's doorstep, it's easy to find the perfect local Pinot Noir or Chardonnay to pair with your meal. Feeling hungry yet? Read on for more ideas on how to best satisfy your cravings in Santiago.
1
Have a sweet taste of mote con huesillo
Something to sip while exploring Plaza de Armas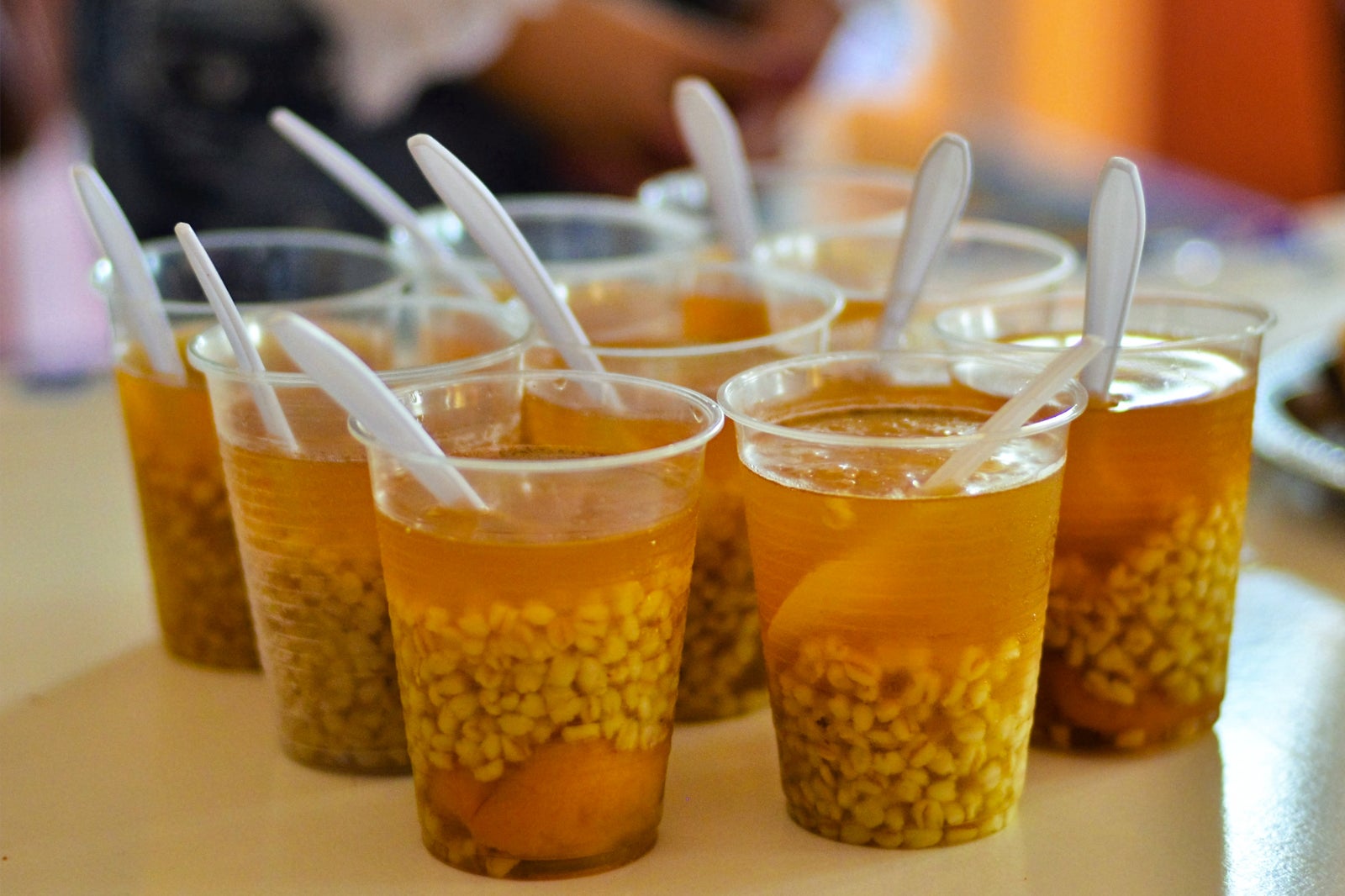 This favourite Chilean drink is a syrupy mix of peaches and wheat with a dash of cinnamon to create the perfect sunny-day thirst quencher. Be sure to get a spoon to enjoy the drink in its full glory, then let your taste buds revel in the sweetness of morsels of sun-dried peaches soaked in sugar water.
Street vendors around Santiago sell fresh mote con huesillos, or you can find ready-made versions in the city's supermarkets. It's also a refreshing treat to enjoy with the majestic mountain views after hiking up the trails of nearby Cerro San Cristóbal or Cerro Santa Lucía.
2
Sample fresh fruit at La Vega Central Market
Polish up your haggling skills for a fruity reward
This quintessential Chilean market for farmers has all sorts of things for sale but it's best known for fresh fruit and vegetables. Those who brave the crowds will find some of the country's finest fruits at bargain prices, including luscious peaches, grapes, pears and cherries. Even if you don't buy anything, La Vega Central Market is worth a visit just to soak up the vibrant atmosphere.
Since it caters mostly to local buyers, it's best to bring a phrasebook or learn the names of your favourite fruits in Spanish before venturing in. The market also has several food stalls where you can sit and enjoy a cheap lunch and freshly squeezed juice.
Location: Antonia López de Bello 743, Recoleta, Región Metropolitana, Chile
Open: Monday–Saturday from 4 am to 7:30 pm, Sunday from 9 am to 2:30 pm
photo by Eduardo Woo (CC BY-SA 2.0) modified
3
Go on a seafood safari at Mercado Central
Open since 1872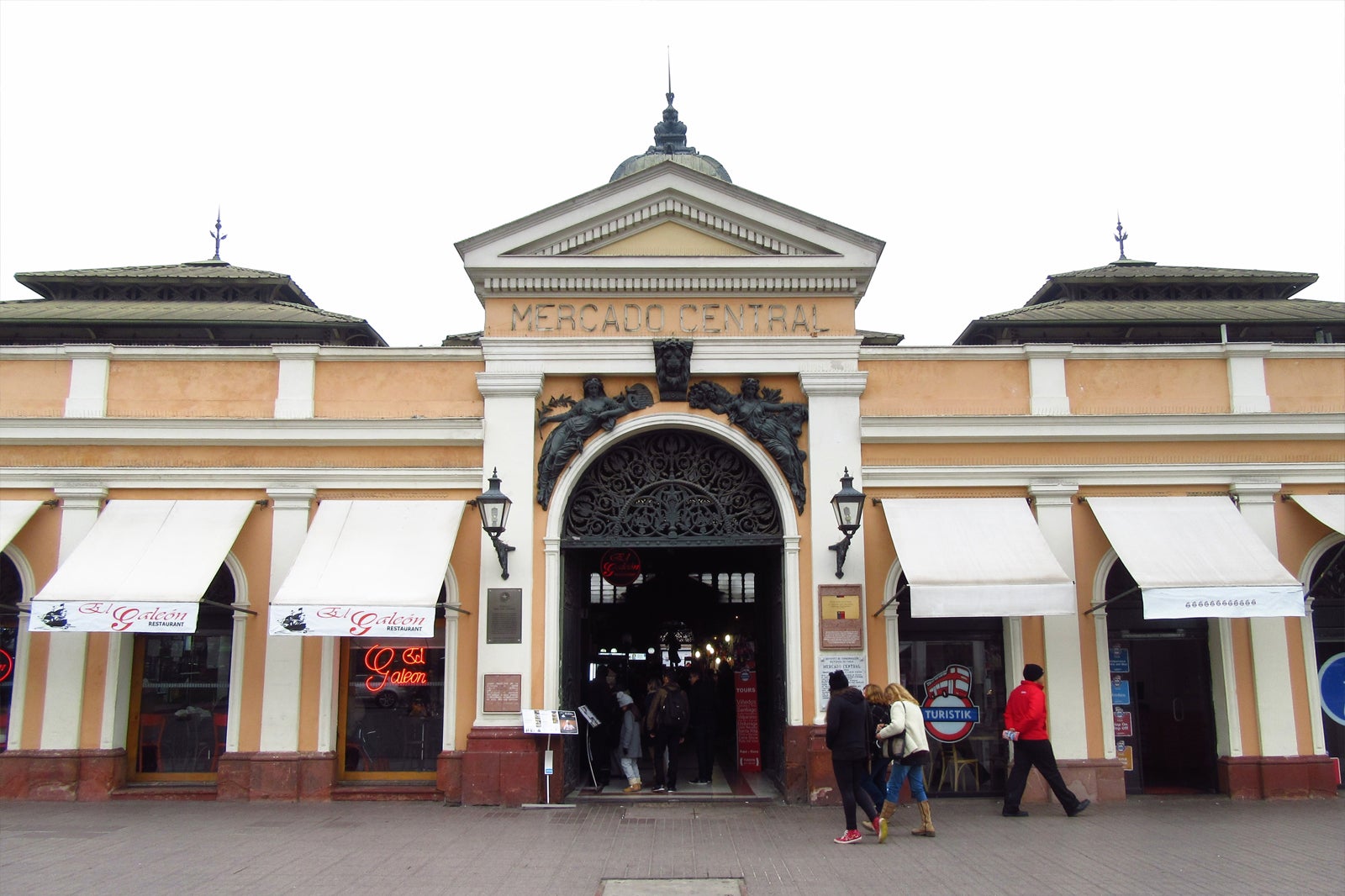 Shoppers
History
Food
Budget
Mercado Central, set under a grand wrought-iron structure, is jam-packed with the freshest squid, shrimp, king crabs and other fruits of the sea harvested from the rich Pacific waters off Chile's coast. This bustling marketplace is one of the world's top food markets, offering incredible variety and freshness.
Seafood is of such culinary importance here that Chile's Nobel Laureate poet, Pablo Neruda, penned an ode to his favourite local dish, conger eel chowder, calling it a "boon to man". He was often seen enjoying a meal at Mercado Central's restaurants.
Location: San Pablo, Santiago, Región Metropolitana, Chile
Open: Daily from 6 am to 5 pm (longer hours on weekends)
photo by Felipe Restrepo Acosta (CC BY-SA 4.0) modified
4
Try a tasty completo
Hot dogs with a Chilean twist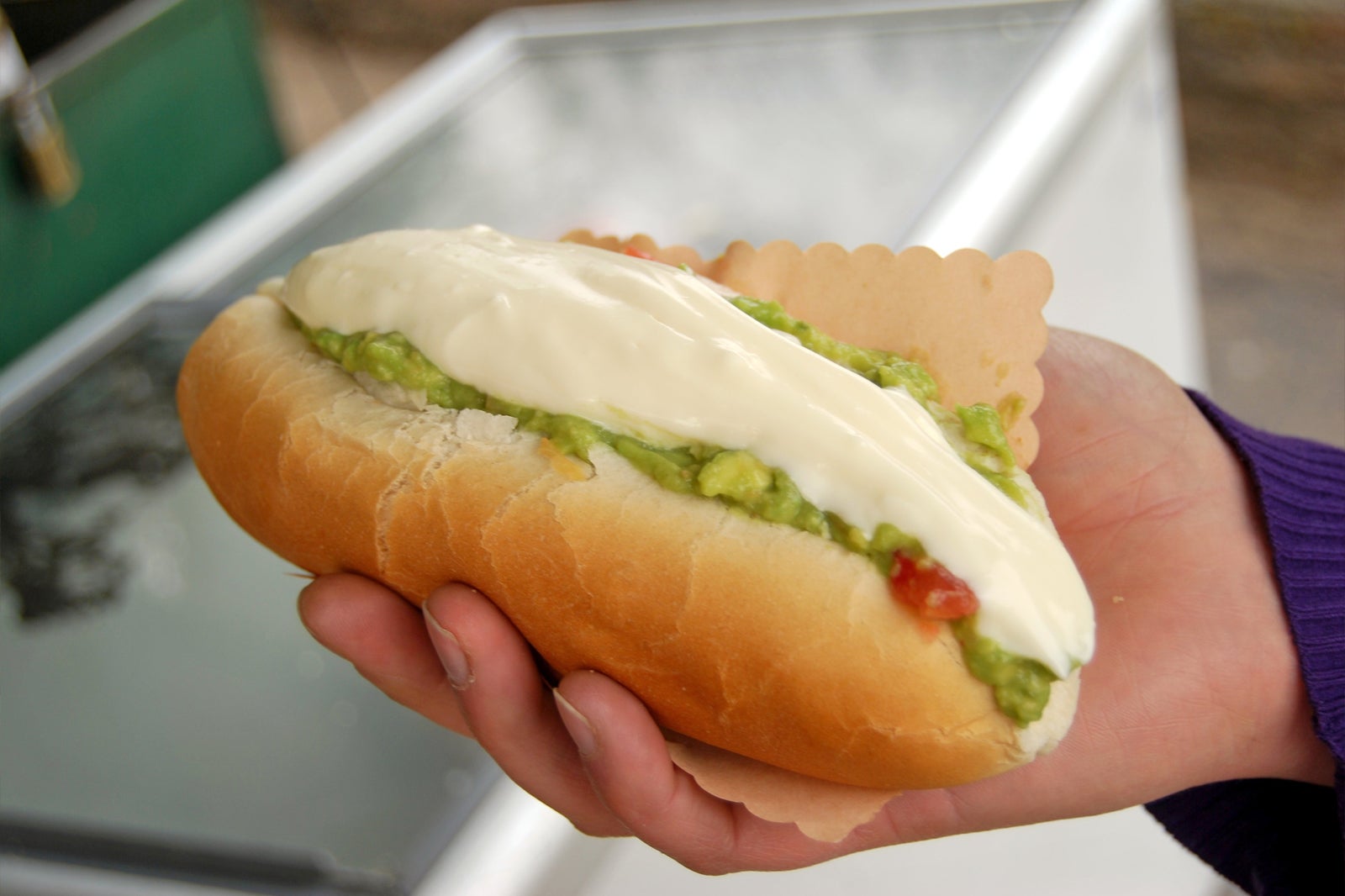 This popular street food adapted from the American hot dog is served in many forms around Santiago. Your growling stomach might call for a classic completo with sauerkraut, tomatoes and mayonnaise, or perhaps a completo Italiano with its Italian-flag coloured topping of tomato, mayonnaise and mashed avocado.
Find classic completos at Portal Fernandez Concha in Plaza de Armas, while for a more gourmet style swing by Hogs Salchicheria and choose from 20 different toppings including crispy French fries and bacon. Santiago's fuente de soda (soda fountain) shops including several Dominó locations around the city are also great for a quick completo stop.
photo by Paul Lowry (CC BY 2.0) modified
5
Visit the wineries
An oasis for oenophiles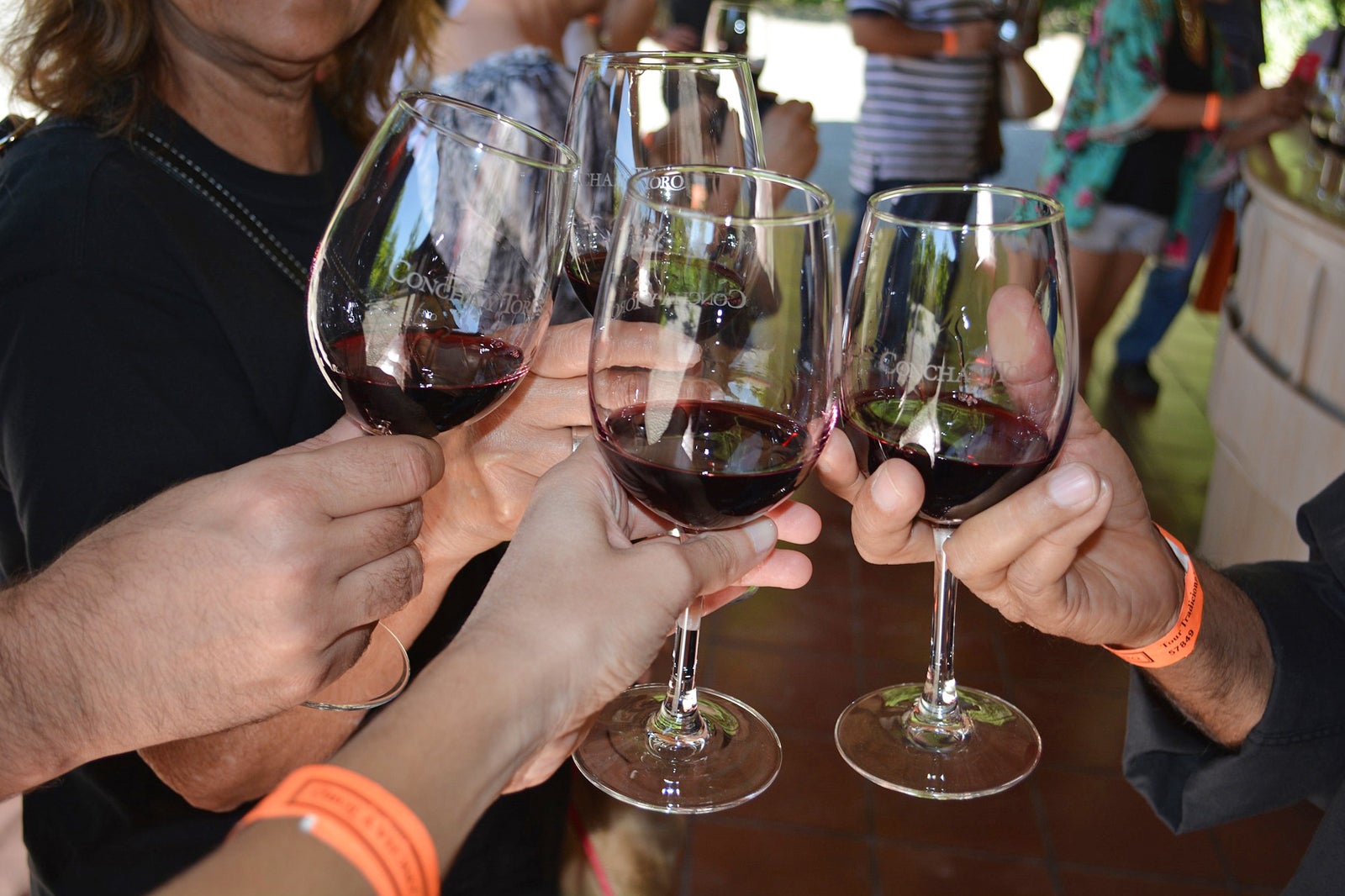 Within an hour's drive from Santiago are some terrific vineyards to explore that show why Chile has emerged as a world-class wine producer. See how grape varieties are nurtured in the scenic Andean countryside to produce such wines as Cabernet Franc, Cabernet Sauvignon and Sauvignon Blanc. While it's possible to explore the area independently, would-be wine connoisseurs could also join a tasting tour.
Discover such boutique wineries as Bodegas RE that follow an ancient winemaking method using clay jars, or go for a taste of organic and biodynamic wines at Matetic Vineyard. Those wanting to pedal in between pours could join a wine and bike tour around Maipo Valley.
6
Book a table at Boragó
An epicurean journey through Chile
Helmed by acclaimed chef Rodolfo Guzmán, Boragó restaurant leads diners on a delicious discovery of the best tastes of Chile. The chef and his team are known to embark on foraging expeditions around the country to find the best local ingredients, then using meticulous techniques to bring them together into a masterpiece on a plate.
Boragó's innovative tasting menu with such dishes as changle (edible coral mushroom) with plum leaves and venison tartare with maqui berries have helped the restaurant rank among the best in the world. The restaurant has a minimalist style, but it certainly doesn't shirk on attention to detail with even the drinking water sourced from the rain in Patagonia for purity.
Location: Av San Josemaría Escrivá de Balaguer 5970, Vitacura, Región Metropolitana, Chile
Open: Monday–Wednesday from 7 pm to 11:15 pm, Thursday–Saturday from 7 am to 11.45 pm (closed on Sundays)
Phone: +56 2 2953 8893
7
Delve into the dining scene at Bellavista
Santiago's wine and dine hot spot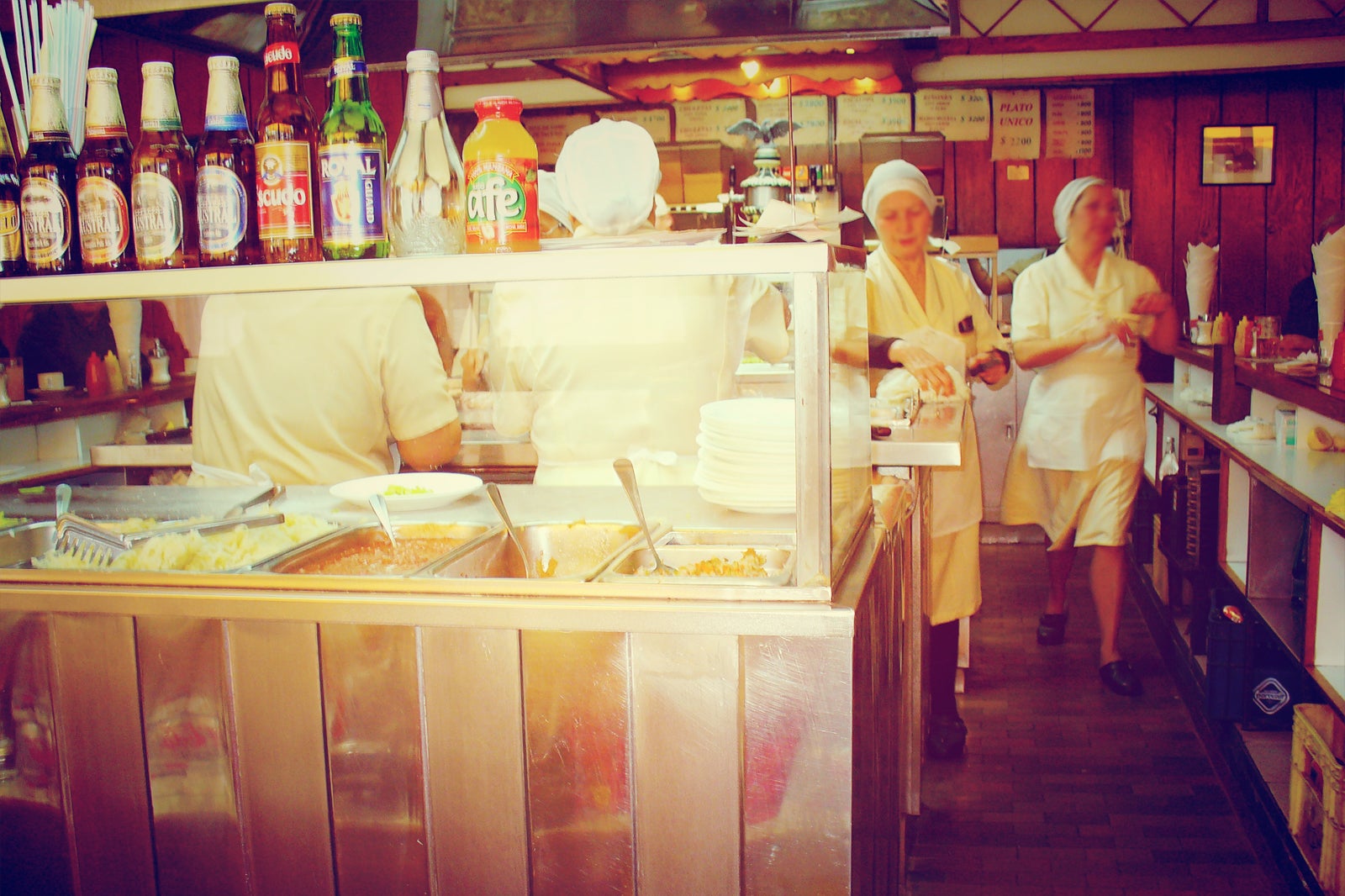 Those searching for the hottest places to dine and drink in Santiago will soon find their way to the trendy neighbourhood of Bellavista. Numerous wine bars, restaurants and nightclubs have opened here in recent years, mostly catering to an upscale crowd.
Among the favourites are Peumayen Ancestral Food, a cosy restaurant serving traditional Chilean dishes with a modern twist. Go for a hearty chacarero sandwich at the popular Fuente Alemana restaurant, or enjoy some great views with your cocktails on the rooftop bar at Azotea Matilde.
8
Eat empanadas with the locals
A classic Santiago takeaway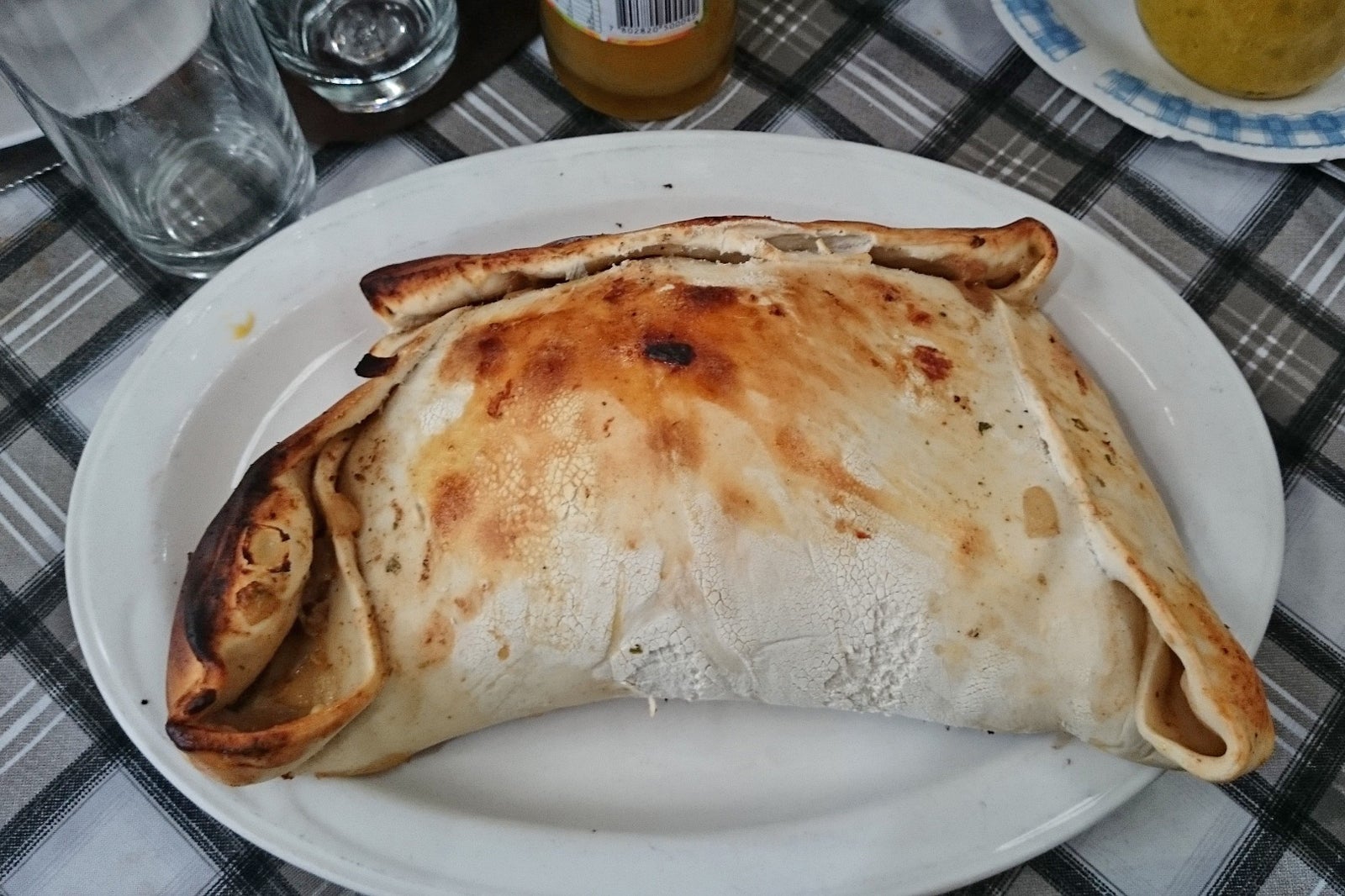 No visit to Santiago is complete without scarfing down at least a few empanadas – baked dough stuffed with a seasoned meat mixture. The most coveted version in Chile is the traditional empanada de pino, its stuffing made with ground beef, onions, black olives and raisins topped with a boiled egg.
One notable empanada maker worth visiting is Zunino Emporium near the Plaza de Armas, a local favourite since it opened in 1930. Some of the best places are further flung in the suburbs, such as Tomas Moro pastry shop in Las Condes, where you'll see people patiently queuing up for hours to get their empanada fresh from the wood-fired oven.
9
Try a Chilean cookery class
Explore the local markets, then get cooking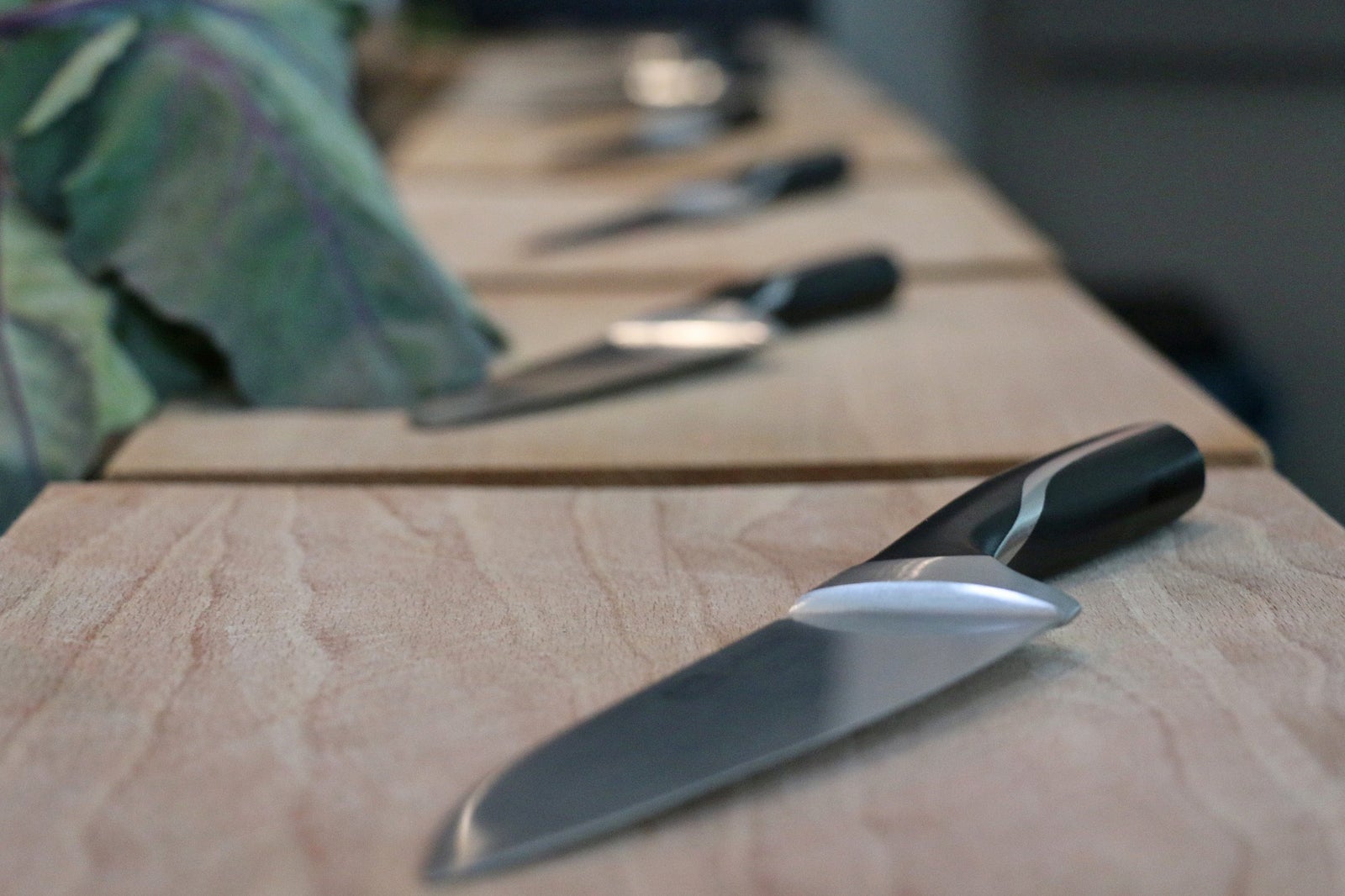 After gorging on all the delicious Chilean food around Santiago, many visitors are sure to be tempted to learn how to cook their favourite dishes and impress their foodie friends back home. Santiago cookery courses let you try your hand at making such dishes as a tangy ceviche appetiser, pastel de choclo (sweetcorn pie), or a mouthwatering dessert like peras al vino tinto (poached pear in wine).
There are several cooking classes in Santiago, with a course typically offering a guided tour around some local markets followed by cooking 2 or 3 dishes and preparing a local cocktail like pisco sour.
10
Go bar-hopping in search for terremoto
Santiago's original cocktail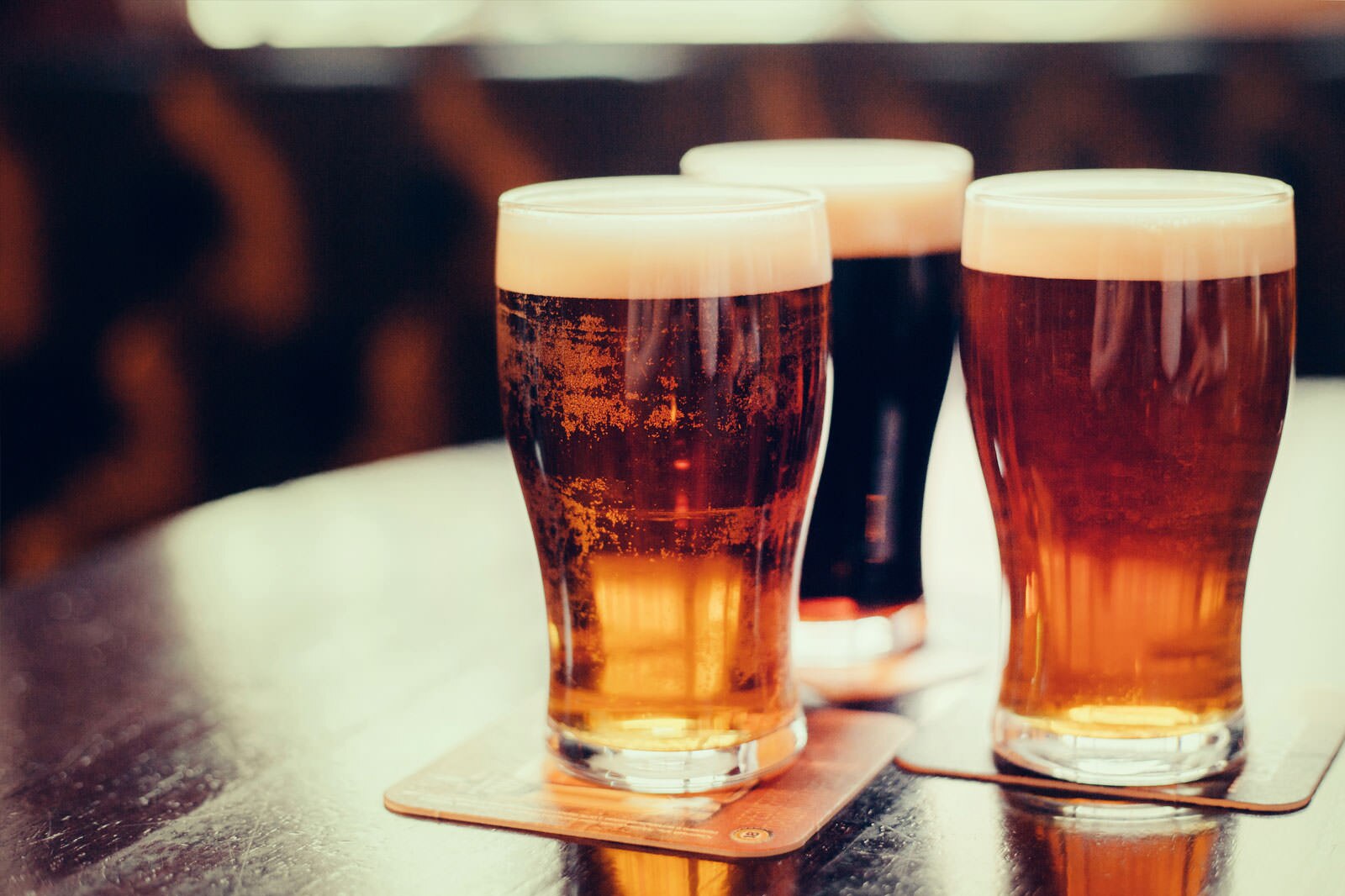 Legend has it that the terremoto was born in the Santiago dive bar El Hoyo in the aftermath of an earthquake in the 1980s. Whatever its origins, a terremoto, which means earthquake in Spanish, certainly offers a ground-shaking kick with its sweet blend of pipeño (fermented white wine), pisco (local brandy) and pineapple ice cream.
Start your terremoto tour at El Hoyo, where you might want to order a savoury serving of pernil con papas (roasted pork leg) to balance out the tastes. If you can squeeze in another drink, then head over to the rustic century-old bar La Piojera for the next round. Or try visiting in September during Chile's Independence Day festivities, when terremoto flows like water.