16 Best Restaurants in Phnom Penh
Where to Eat around Phnom Penh
Phnom Penh restaurants are emerging as culinary surprise packages to match larger and more established Southeast Asian neighbours. Traditional Khmer street food surrounds the footpaths of haute cuisine restaurants, and cafés and bistros of every variety sprout in alleys and old colonial houses.
Of course you'll want to try the local food while you're here, but don't miss the chance to let Phnom Penh's foodies delight you with something different, or something you never would have expected to find here. Like most things in Cambodia, dining is cheap so the bill in even the priciest restaurants in Phnom Penh will probably leave a smile on your face.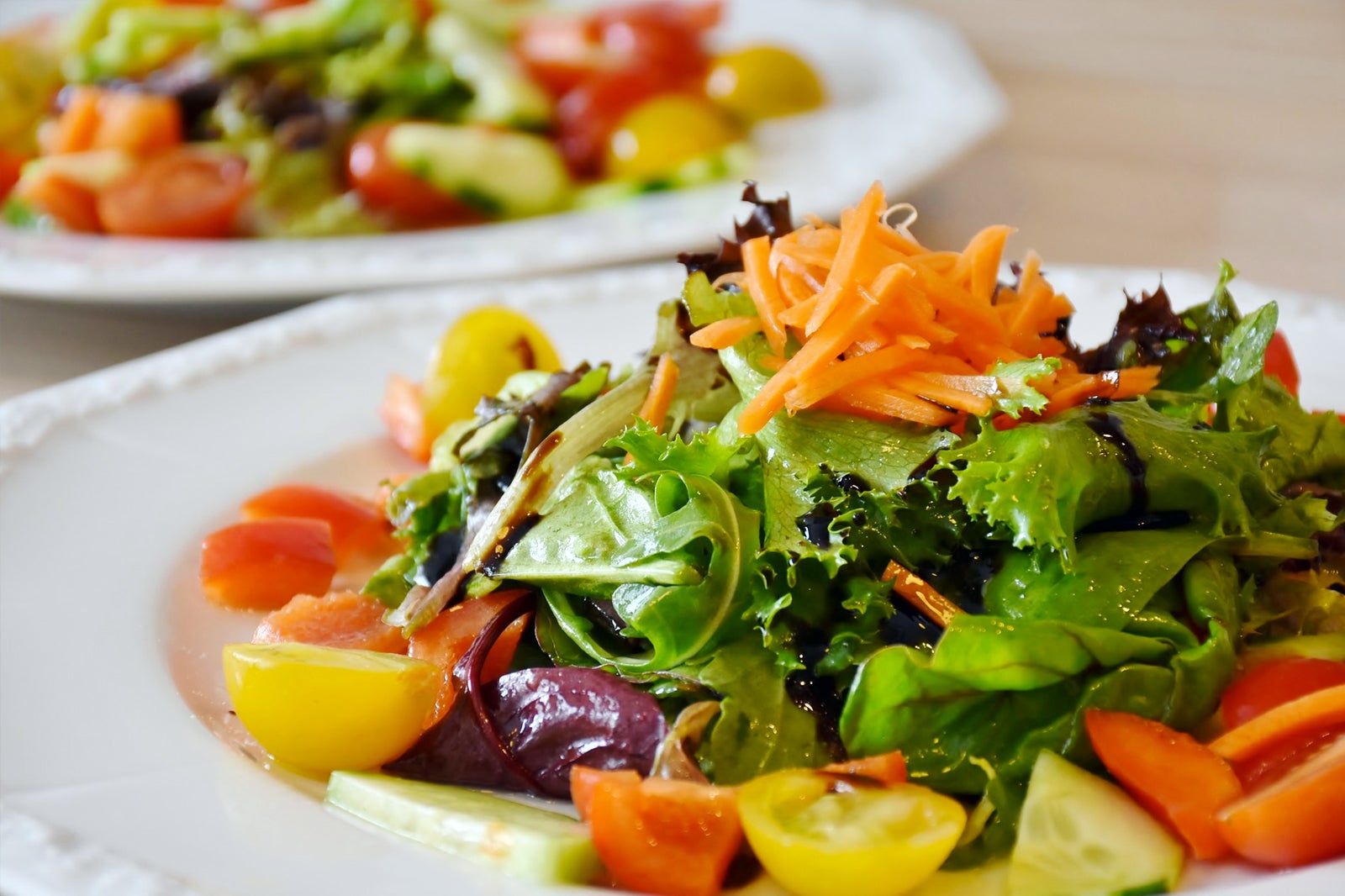 ARTillery Café Phnom Penh is an ideal dining option for health-conscious travellers. When you find yourself craving a real salad or something lighter and fresher than the fried meats and heavy curries you've been devouring from street food vendors and markets, ARTillery is the place to go.
Both locations serve the same menu of organic, chemical-free, fair trade ingredients, with a wide range of vegan and raw dishes. Don't shy away if you're a carnivore – they also serve great meat dishes, including their pork sausage and scrambled eggs on a toasted sesame bagel for breakfast. If you've still got some room for dessert, try the raw key lime pie.
Read more
Location: Street 240 1/2, Phnom Penh, Cambodia
Open: Daily from 7.30 am to 9 pm
Phone: +855 78 985 530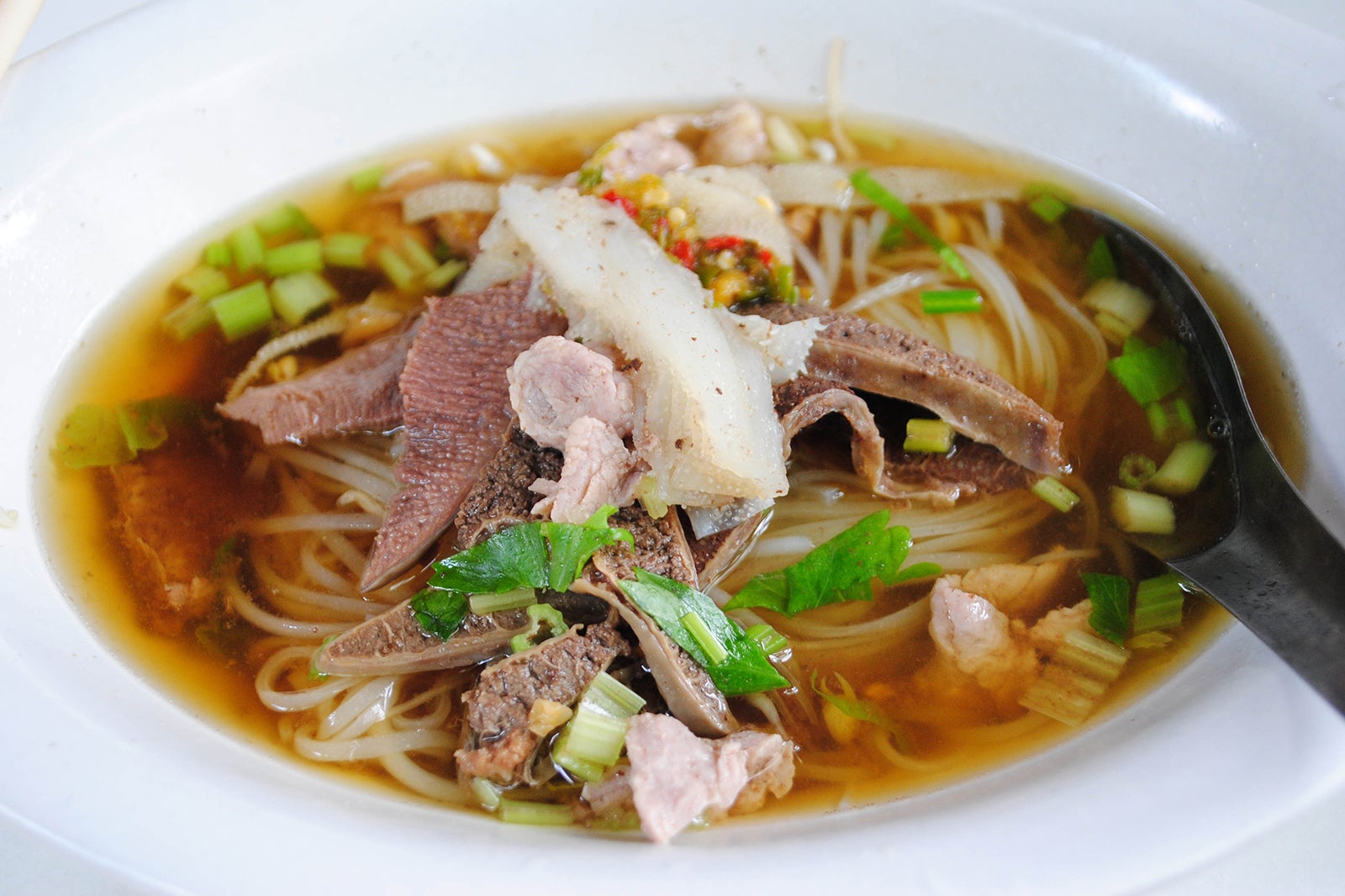 Boat Noodle has got to be one of the most unusual restaurants in Phnom Penh. It's set in an old wooden house with many large and small rooms filled with an eclectic mix of Cambodian and other antiques. Each room is different, and a pleasant surprise. Some rooms have low tables where you can lean on pillows and really relax while you eat. There's also a leafy garden with many water features.
They serve Khmer and Thai cuisine, such as tom yam, Khmer curry, spring rolls, steamed fish and much more. The staff are very welcoming and pleasant. In the evening, musicians play traditional Khmer music. This place is more of an experience than just a restaurant. Even if you don't eat there, it's worth a visit.
Location: #57 Samdach Sothearos Blvd (3), Phnom Penh, Cambodia
Open: Daily from 7 am to 10 pm
Phone: +855 12 774 287
Chiang Mai Riverside is the place to go for some of the best authentic Thai food in Phnom Penh. They also serve excellent Khmer, Asian, western, and vegetarian dishes. For lunch and dinner, the delicious food makes this is one of the most popular restaurants in Phnom Penh. Catering, takeaway, and delivery are also available.
Location: 227Eo Sisowath Quay, Phnom Penh, Cambodia
Open: Daily from 10 am to 10 pm
Phone: +855 81 872 858
4
Foreign Correspondent's Club (FCC)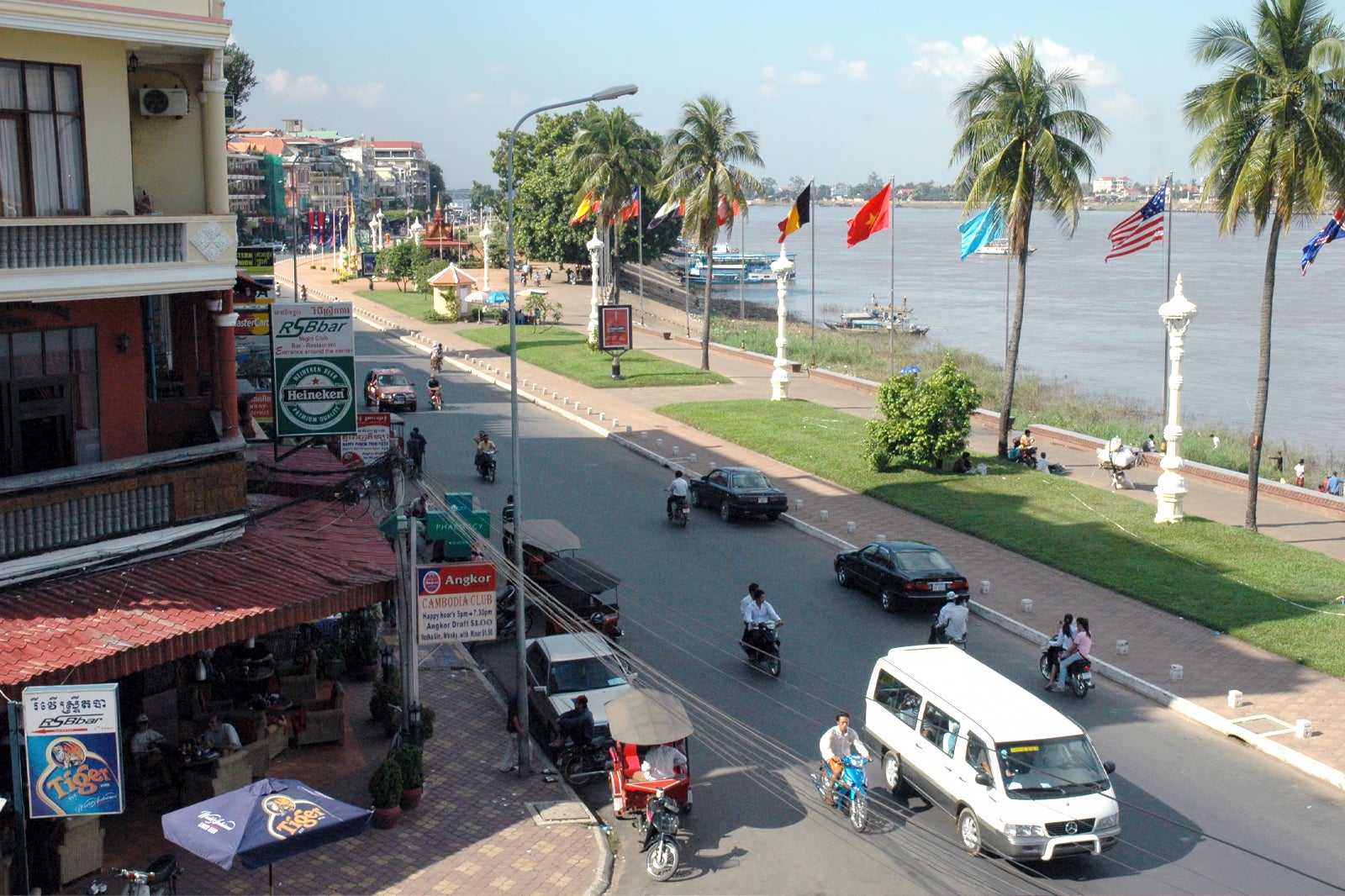 The Foreign Correspondent's Club is a Phnom Penh institution. Housed in a French colonial-era building overlooking the river and Sisowath Quay, FCC is a great spot for a good western meal, a fancy tropical cocktail, or just to sit at the rooftop bar with a beer and watch the people of Phnom Penh go past.
The menu is all fancy enticing fare, with vegetarian options, at prices that may be higher than the average for a Phnom Penh restaurant but remain reasonable. The tempura prawn shooters are a great appetiser or snack to accompany one of their signature cocktails, like the Kampot Snapper or Hemingway Special. If you're going to FCC for dinner, make sure you arrive early enough to catch the sunset over the Mekong.
Location: 363 Sisowath Quay, Phnom Penh, Cambodia
Open: Daily from 7 am to midnight
Phone: +855 23 724014
photo by Jpatokal (CC BY-SA 4.0) modified
5
Friends the Restaurant (Mith Samlanh)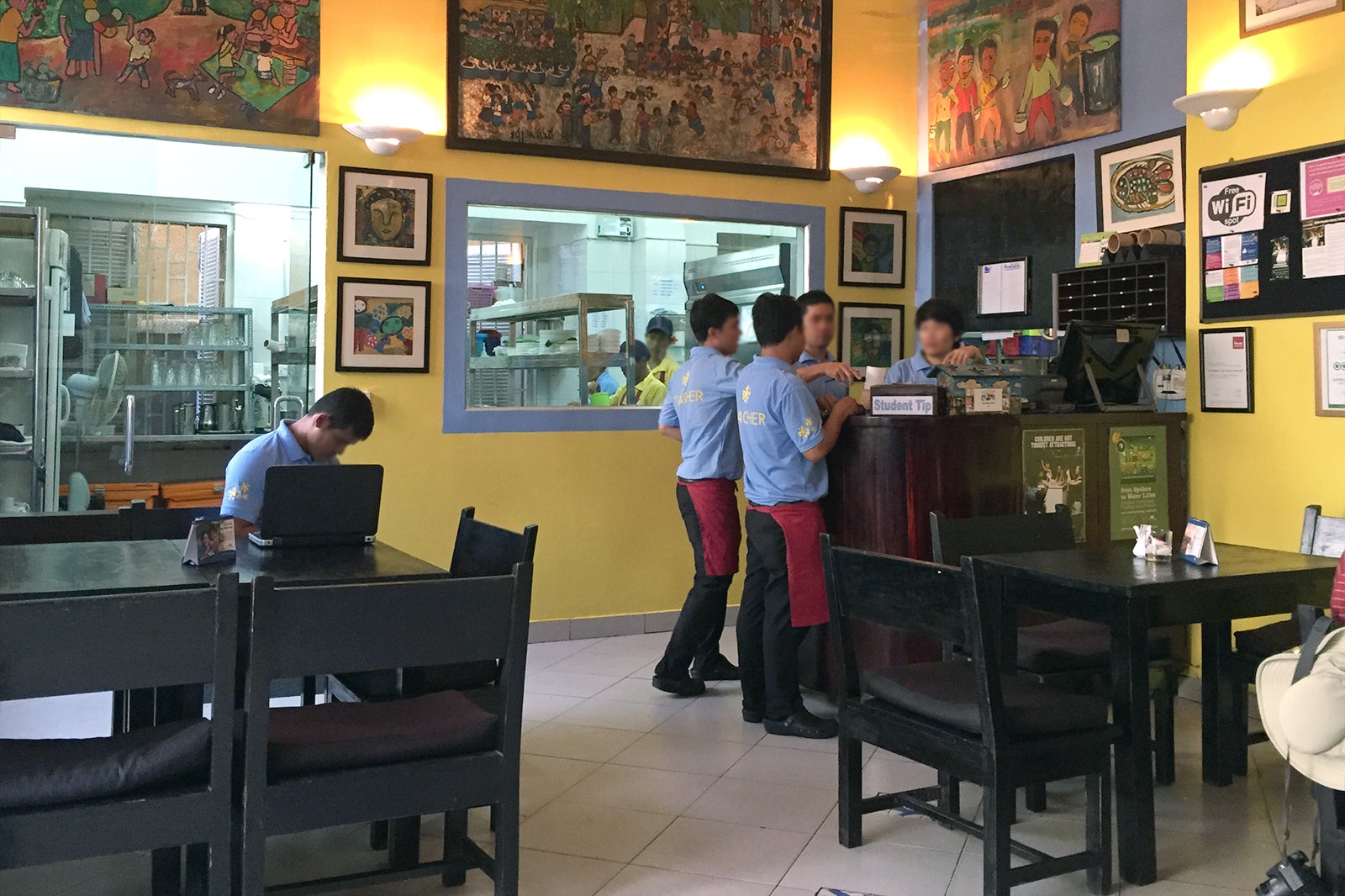 Friends the Restaurant is operated by the Mith Samlanh organisation, which trains former street kids and poor children in the cooking and service skills needed by the hospitality industry.
They offer tapas, vegetarian dishes, seafood, Khmer dishes, and a variety of set menus. They're known for delicious fruit shakes, margaritas and daiquiris. At Friends, the food is great and the prices are reasonable.
Location: House 215, Street 13, Phnom Penh, Cambodia
Open: Daily from 11 am to 11 pm
Phone: +855 12 802 072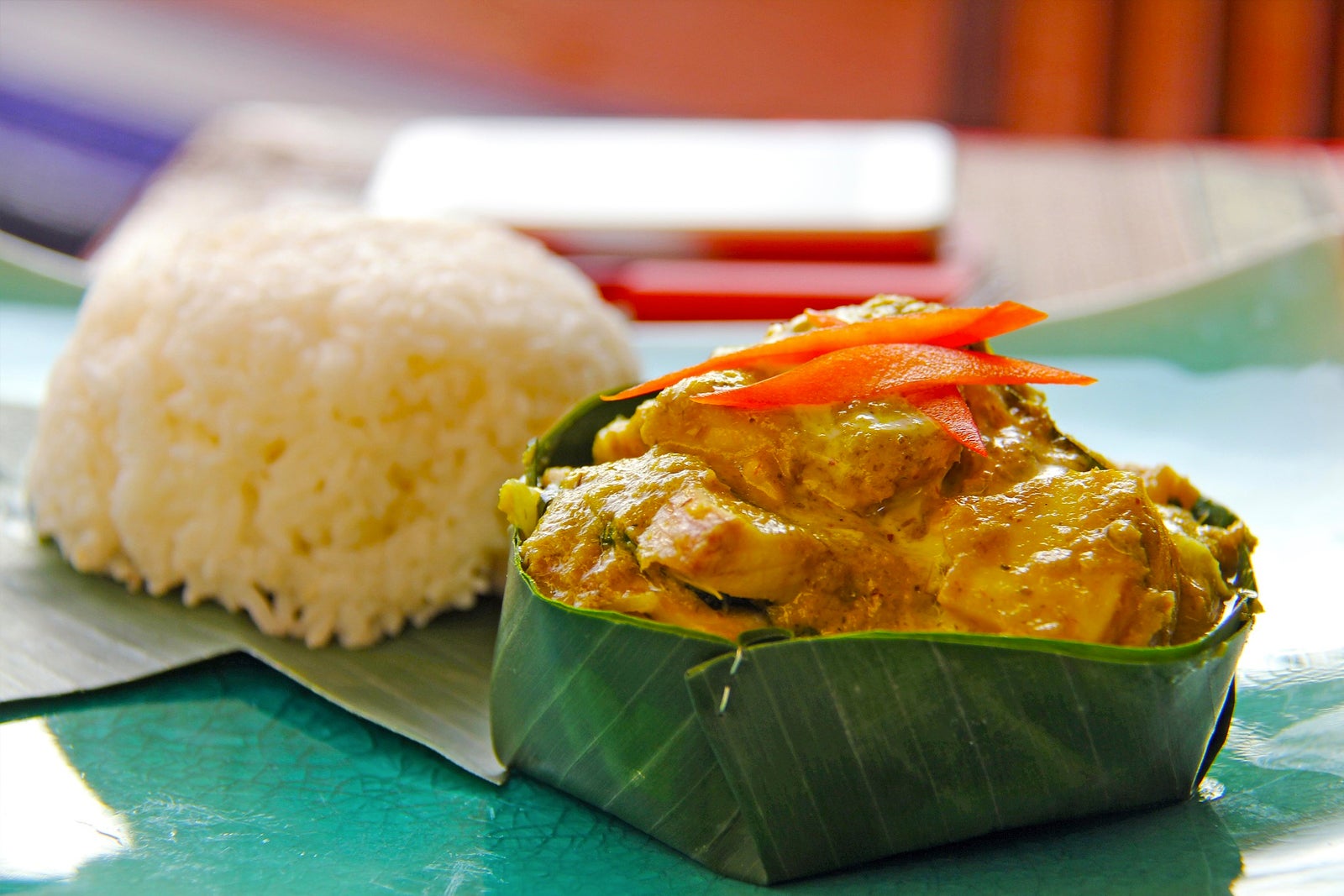 Frizz is a family-style restaurant in Phnom Penh serving both Khmer and some selections of international cuisine. They have the usual Cambodian food favourites, including fish amok, Cambodian barbecue, and Chhnang Phnom Pleung (which translates as 'volcano pot'). Frizz has a helpful photo menu for those not familiar with Khmer food and also offer Cambodian cooking classes.
Location: 67 Street 240, Phnom Penh, Cambodia
Open: Daily from 10 am to 10 pm
Phone: +855 23 220 953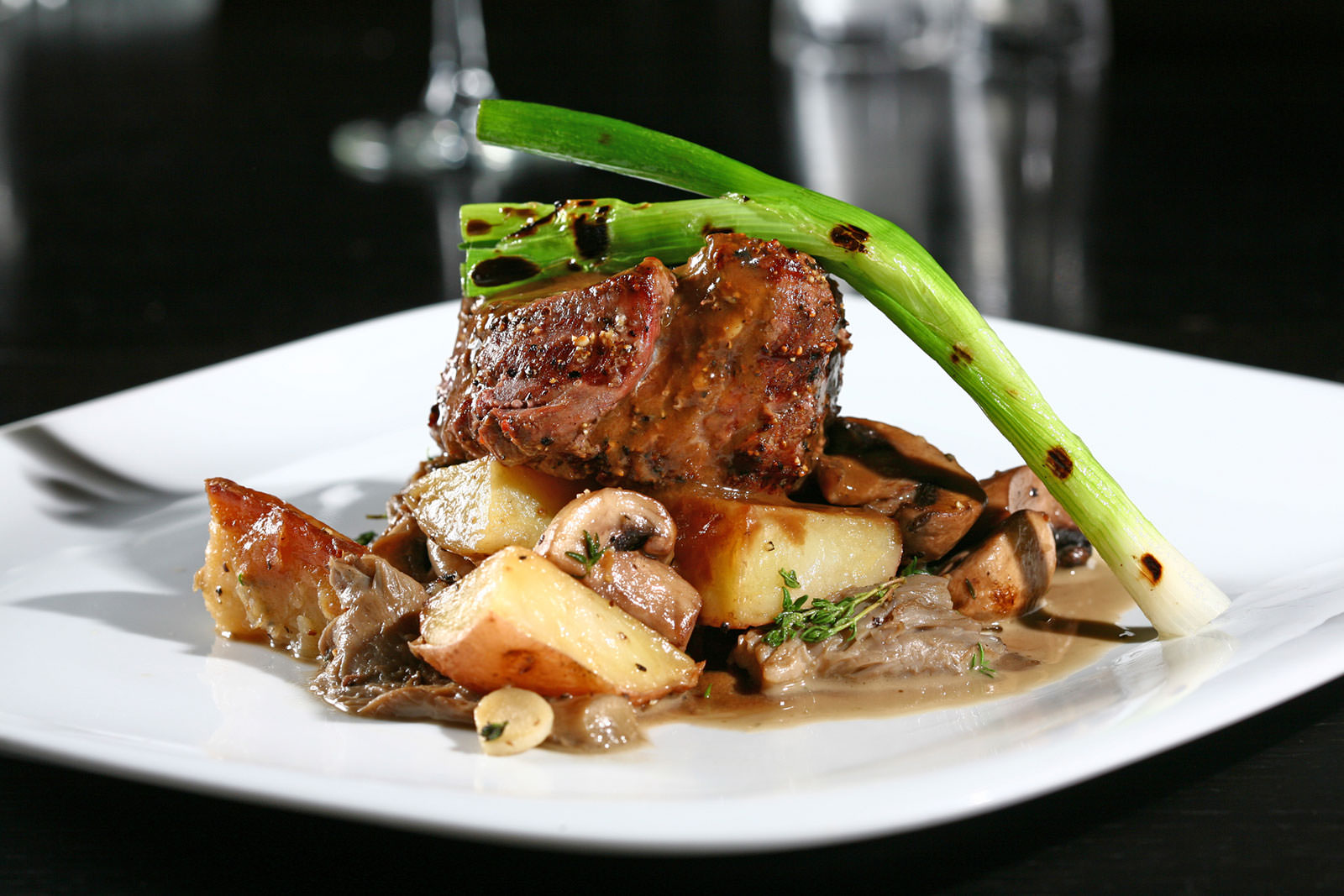 Le Deli Bistro Gourmet offers fresh and handmade items, with the bread, yoghurt, jam, and even the mayonnaise all being homemade. They serve a wide selection of gourmet salads, soups, hot and cold sandwiches, paninis, burgers, wraps, patés, and omelettes. Refreshing beverage selections include fruit juices, smoothies and vegetable juices, among others. Delivery and catering are also available.
Location: 178 13 Street, Phnom Penh 12000, Cambodia
Open: Monday–Saturday from 11 am to 2 pm and from 6 pm to 9.30 pm (closed on Sundays)
Phone: +855 12 851 234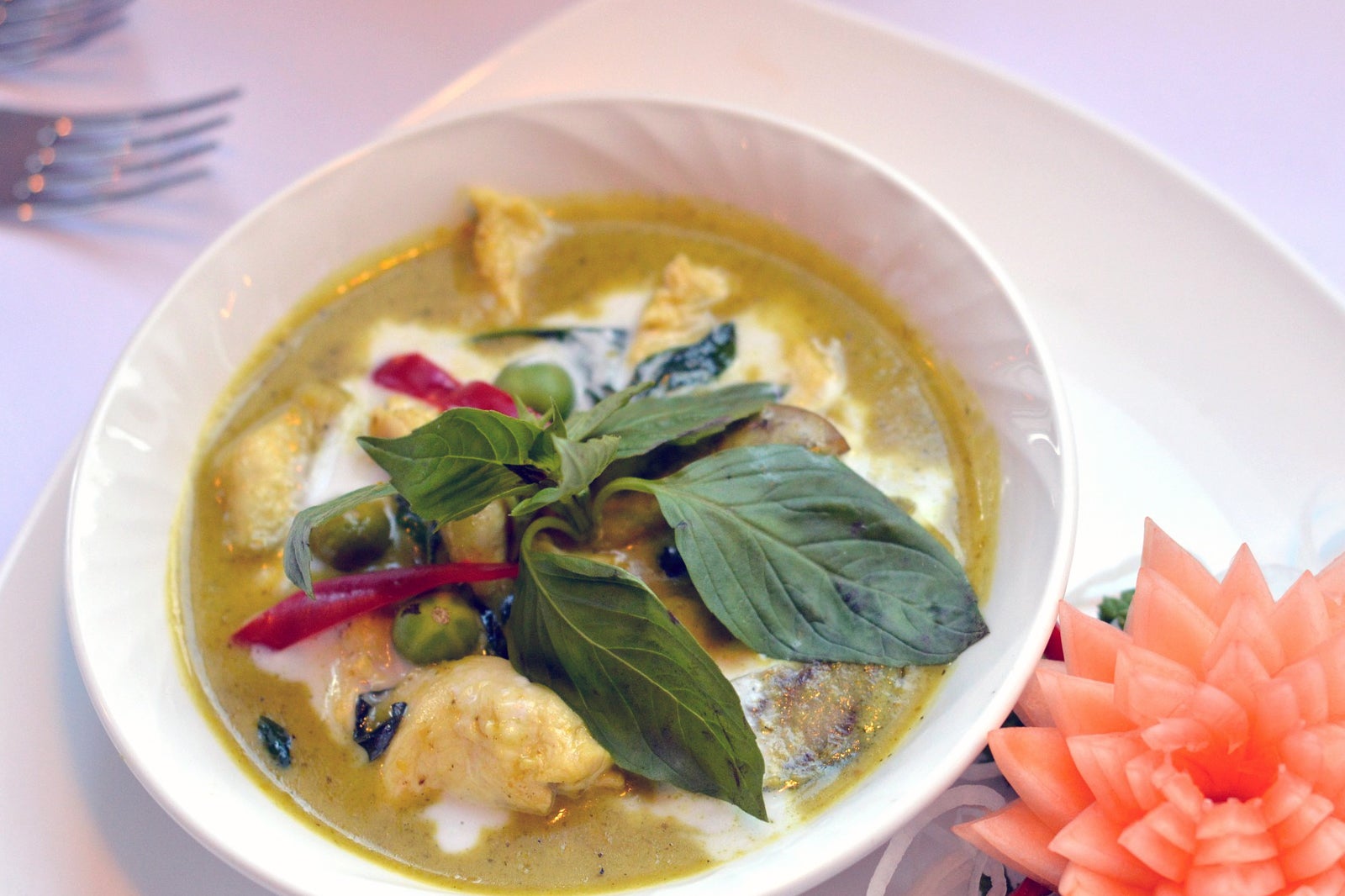 Lemongrass Restaurant in Phnom Penh offers a very pleasant decor and atmosphere, greeting diners into its chic dining setting. Serving authentic classical Thai and Khmer cuisine, all the usual dishes are here, such as pad Thai, tom yum gung, som tam, and lok lak.
They also specialise in some Thai and Khmer dishes that may not be familiar, such as koh tiou (caramelised pork with Kompot pepper) and gai hor baiy takhai (marinated chicken breast wrapped in lemongrass and pandan leaves).
Location: #14, Street 130, Phsa Kandal 1, Phnom Penh, Cambodia
Open: Daily from 10 am to 11 pm
Phone: +855 12 996 707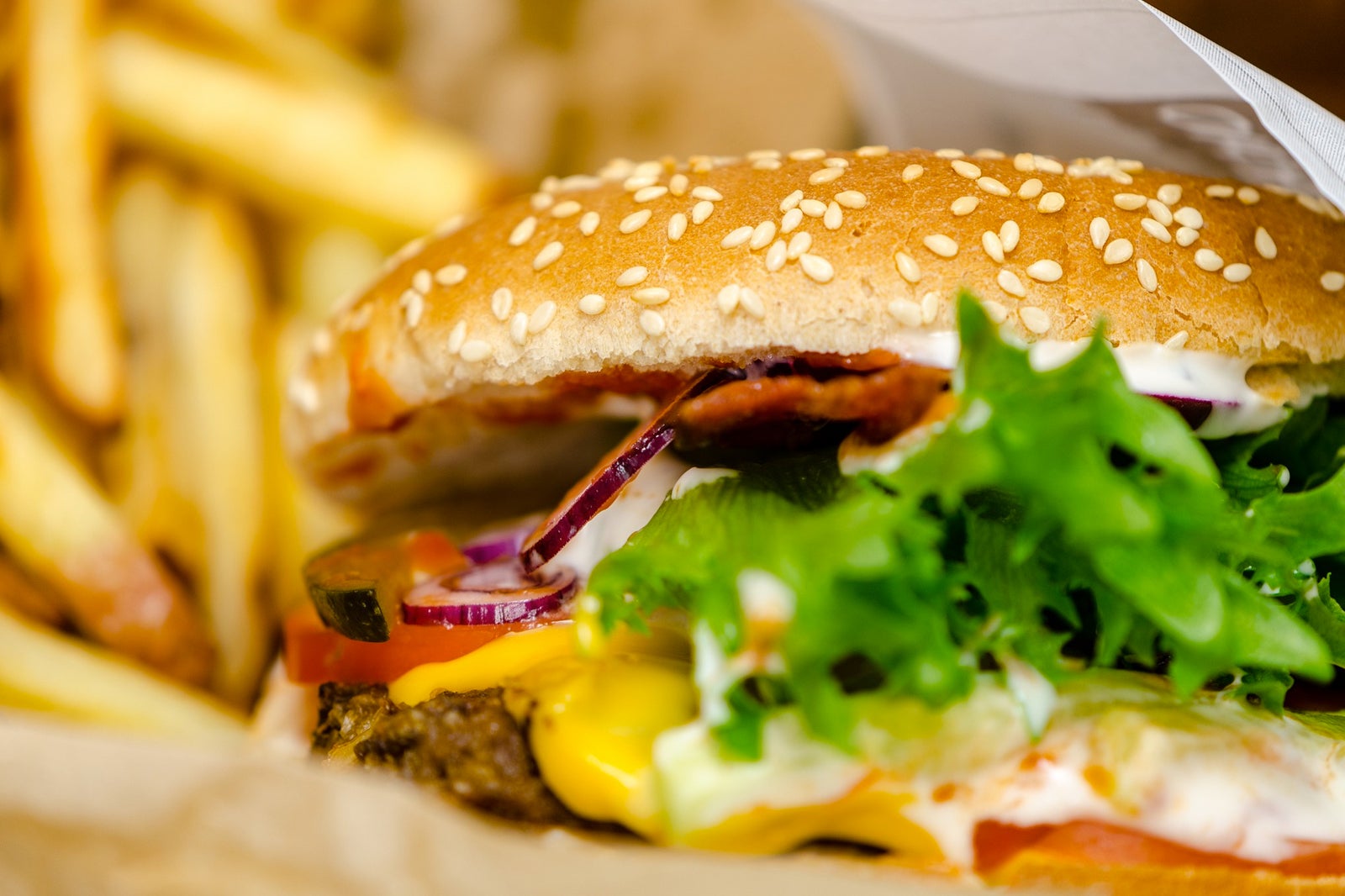 Lucky Burger is the largest and most popular fast food chain in Cambodia. LB for short, the local company serves up surprisingly good food, somewhat comparable to international chains.
As the name implies, Lucky Burger offers a selection of burgers, but they also have items like fried chicken, chilli dogs, popcorn chicken and pizza. Individual set menus and family sets are available, with discount promotional offers from time to time. They are in several locations spread throughout Phnom Penh.
Location: Street 274, Phnom Penh, Cambodia
Open: Daily from 9 am to 9 pm
10
Piccola Italia Da Luigi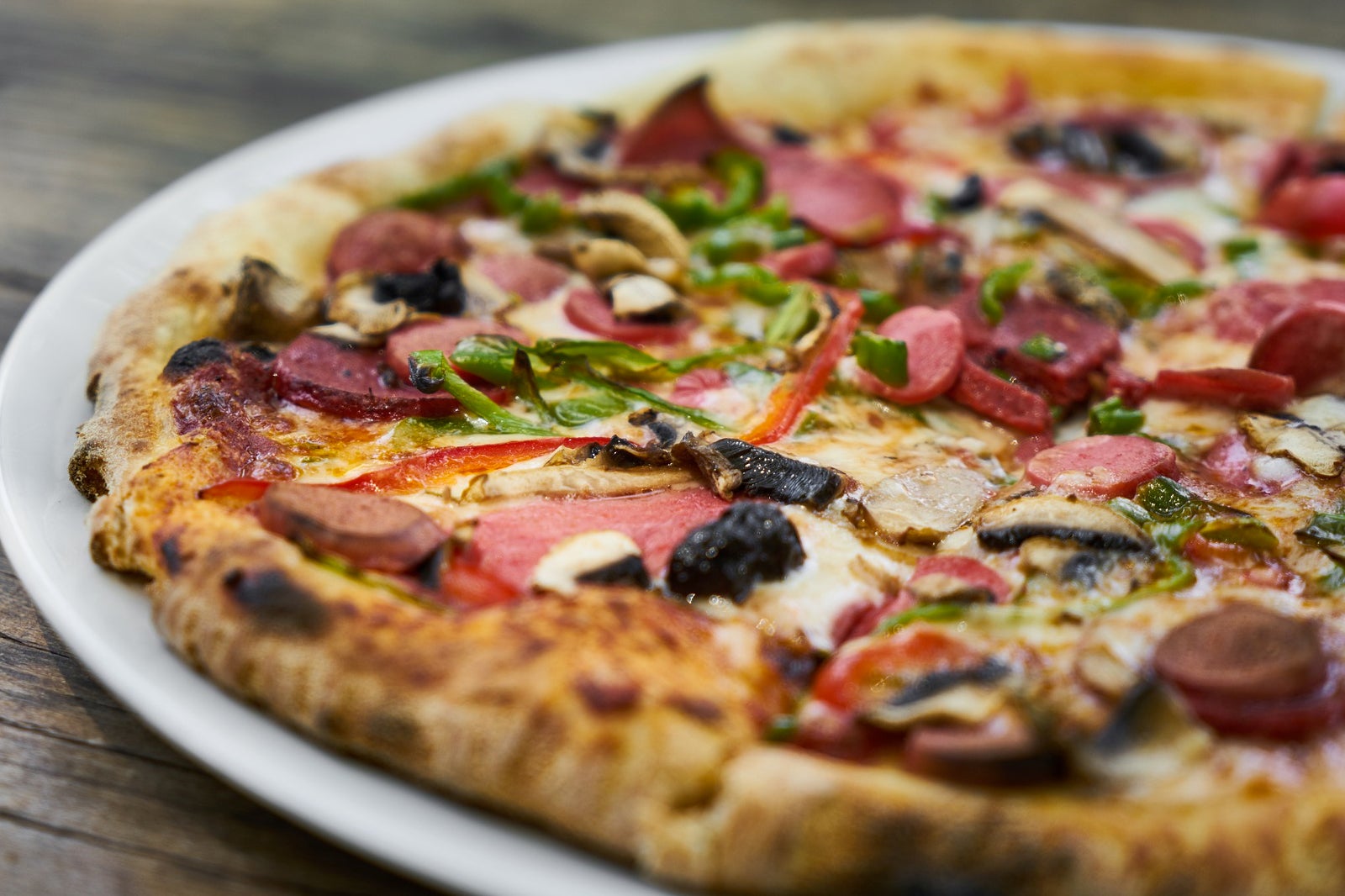 Piccola Italia Da Luigi is arguably the best place for pizza in Phnom Penh. Also referred to as Luigi's, Piccola is the star of the Tonle Bassac bar and restaurant district on Street 308. With Napoli-style thin crusts and margaritas (both the pizza and the cocktail), you'll also find delicious pesto and deli products available to dine in or take away.
Run by one of Phnom Penh's many Italian restaurateurs-turned-locals, Luigi's is busy most nights, and on weekends it's best to book to ensure a table. Moderately priced for Phnom Penh, definitely try a Piccolapizza with your favourite topping.
Location: Street 308, Phnom Penh, Cambodia
Open: Tuesday–Sunday from 11.30 am to 2 pm and from 5.30 pm to 10.30 pm (closed on Mondays)
Phone: +855 17 323 273
Romdeng will fill your karma bank, as well as your stomach, with goodness. Part of the Friends International programme, all the staff have been trained in hospitality, food service and management as part of their programme to help poor and at-risk Cambodian children break the poverty cycle. Even the cushions you sit on are made by the students.
Add to that Romdeng's menu that features recipes from some of the country's most remote areas and you have a unique, delicious and worthwhile dining experience. If you haven't had them anywhere else, give the deep-fried tarantulas a try (served with black pepper and lime sauce) from the mid-range priced menu with a good selection of international wines and drinks.
Read more
Location: 74, Street 174, Phnom Penh, Cambodia
Open: Daily from 11 am to 10.30 pm
Phone: +855 92 219 565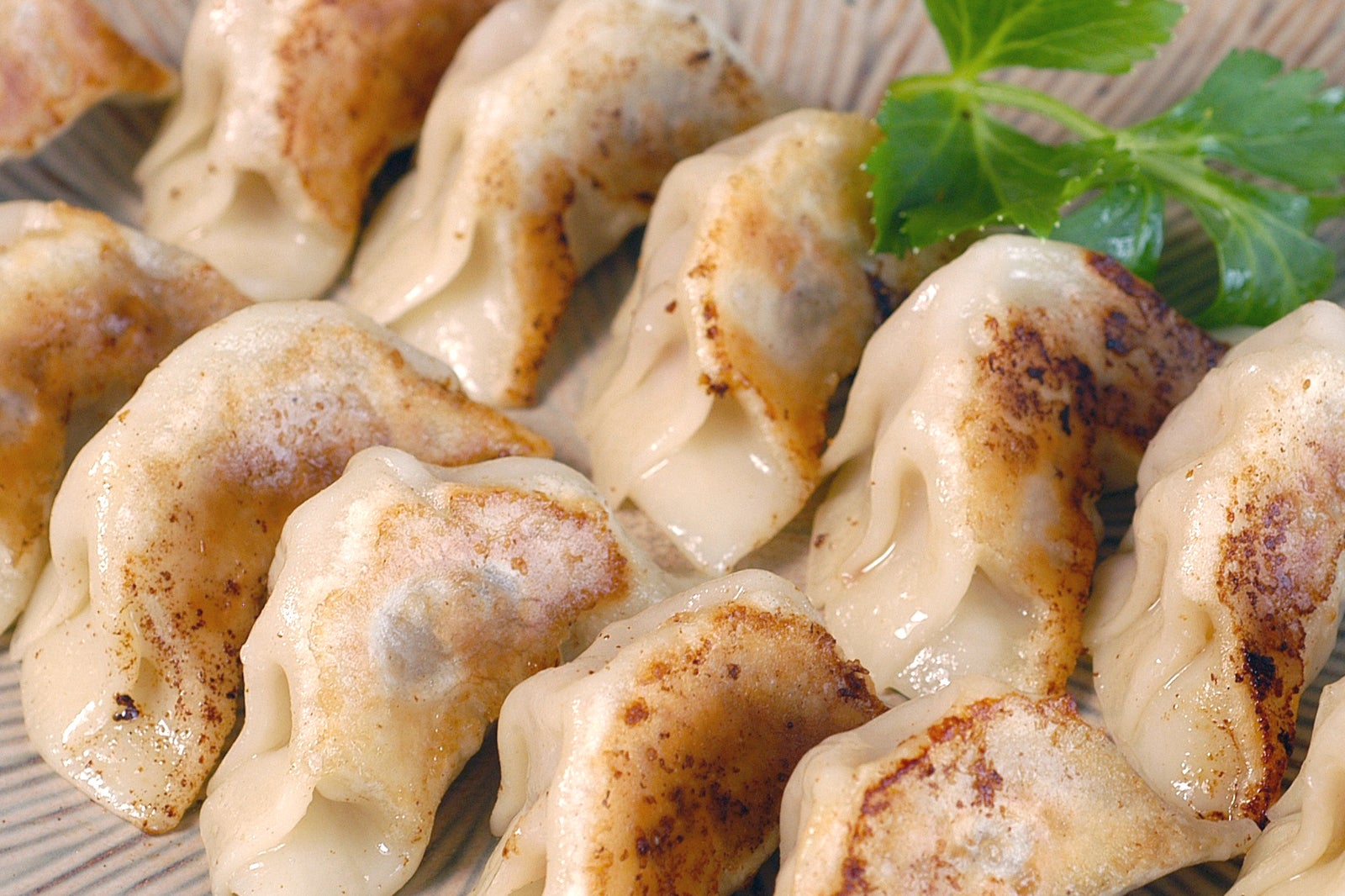 Sesame Noodle Bar is not so much a traditional Asian noodle bar as it poses as a modern, hip hangout with food to match. The freshly made noodles, coupled with salads and meats of your choice, are a refreshing change from the often heavily fried street variety, but the prices are still backpacker-friendly.
It's a little off the regular tourist track, but well worth the visit if you're checking out Russian Market or BKK1 while you're in Phnom Penh. The pork ("Mighty Thor") buns are great, and if you have a sweet tooth, make sure you try the chocolate sesame balls!
Location: #9 Street 460, Phnom Penh, Phnom Penh, Cambodia
Open: Tuesday–Sunday from 11.30 am to 2.30 pm and from 5 pm to 9.30 pm
Phone: +855 96 868 5780
13
ST 63 BASSAK Restaurant
ST 63 BASSAK Restaurant offers good simple food at amazing prices in Phnom Penh. You'll find expats, backpackers and trendy locals all enjoying the cheap and tasty dishes from their Khmer, pasta and pizza menus. You'll also find an outrageously long cocktail menu. You can eat here for less than US$4, which includes draft beer.
The fried noodles and rice are good staples, and ST 63's version of Khmer roasted eggplant with pork is also a tasty favourite. The indoor-outdoor dining area is small, so its popularity sometimes means sharing a table with other diners if you want to eat straight away.
Location: #02 Street 308, Phnom Penh 12301, Cambodia
Open: Daily from 11 am to 11 pm
Phone: +855 15 647 062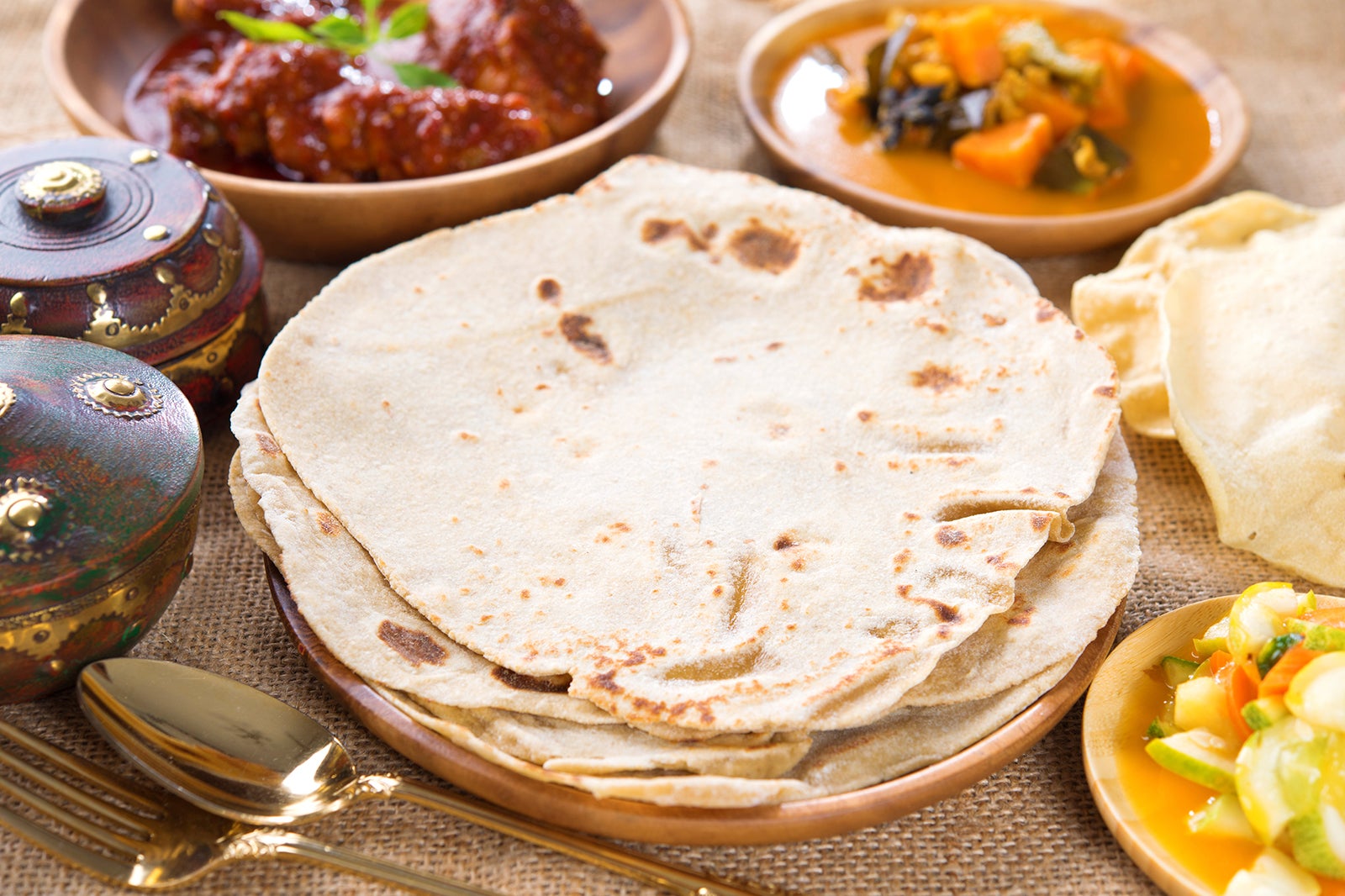 Taj Mahal is an Indian restaurant tucked away in the Sihanouk/Monivong area. For breakfast, lunch and dinner, the food is excellent. All the best of great Indian and Pakistani food is served here.
Meat and vegetarian dishes include curry, dal, allo, masala, tikka, tandori, pakora, samosa, briyani, pratha and more. All authentic and all delicious. Of course, they serve great value thali meals, along with refreshing yoghurt lassi.
Location: 136 Street, # 125E0, Phnom Penh 12000, Cambodia
Open: Daily from 11 am to 11.45 pm
Phone: +855 23 215 432
Freebird Bar & Grill is a comfortable American bar and grill that has an authentic neighbourhood feel to it. It has a beautiful wooden bar, and comfortable seating encourages good conversation in a friendly atmosphere.
The extensive menu features a selection of American, Tex Mex and other western cooking. On the menu are pizzas, burgers, hot dogs, sandwiches, pasta, stews, steaks, chilli and much more. Breakfast is served all day, too. It's a great place to satisfy your American food cravings. Happy hours are usually between 3pm and 9pm. Take-out and free home delivery are also available.
Location: 240 69 Oknha Chhun St., Phnom Penh 12101, Cambodia
Open: Daily from 9 am to 11 pm
Phone: +855 17 222 712
Warung Bali is where you can find exotic flavours, especially if you've never had Indonesian food, but want to try. You can head to this small restaurant near the Royal Palace for a delicious treat.
Some of the dishes include rendang daging (stewed beef in coconut sauce), ayam goreng kecap (deep fried-chicken with soy sauce), ikan bumbu bali (fried fish with sweet soy bean and chilli), telor dadar (Indonesian omelette with onion and chilli), and cumi tepung (fried squid with tomato sauce).
Location: #25Eo Street 178, Phnom Penh, Cambodia
Open: Daily from 9 am to 9 pm
Phone: +855 12 967 480