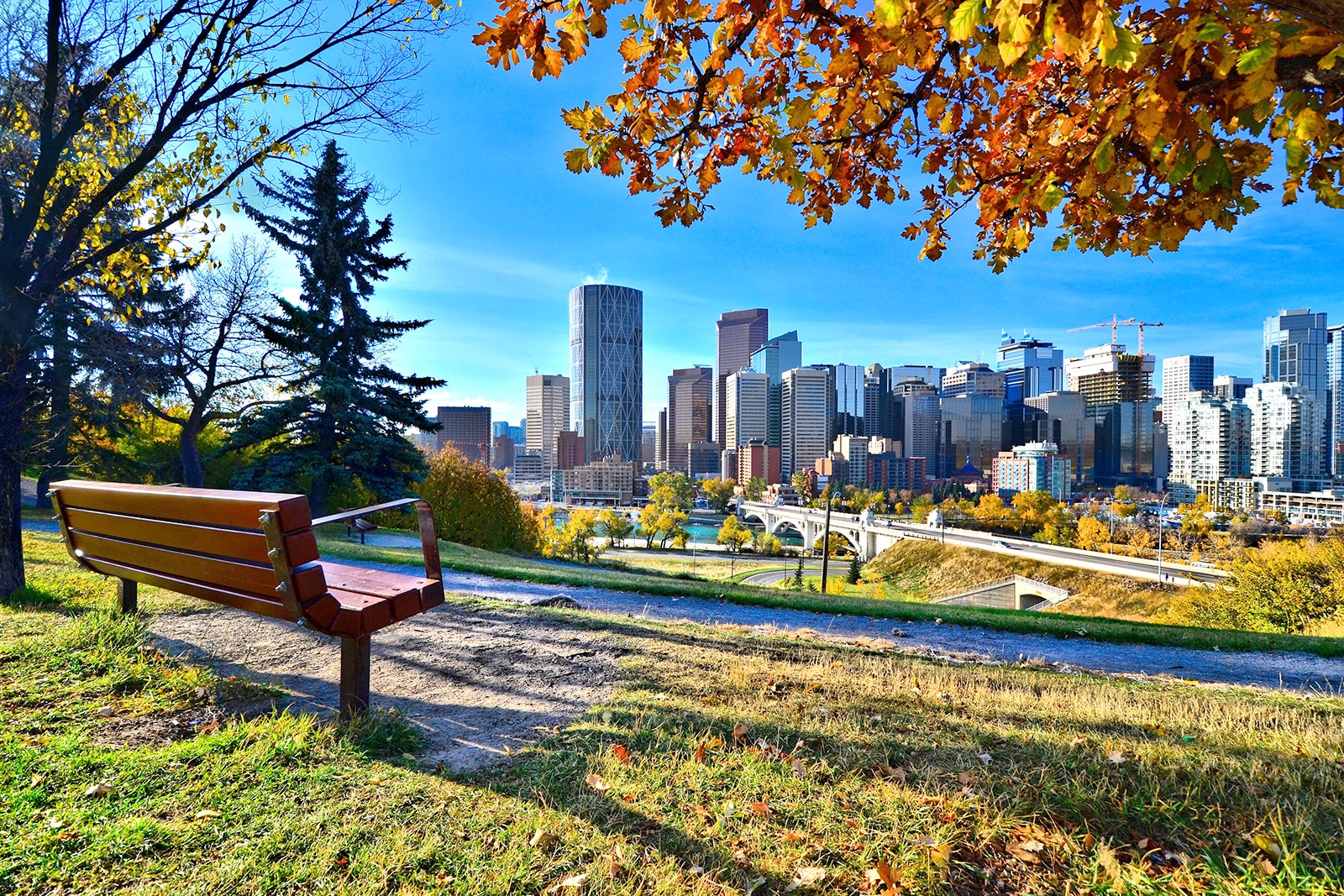 10 Date Ideas for Couples in Calgary
Calgary's Most Romantic Places
Calgary for couples often means wintertime fun in the snowy surrounds of Alberta's Rockies, as well as romance in and around the city. It did host the winter games back in 1988 after all, and memorable skating is to be had on the rink in the heart of the city.
In autumn and summer, great date ideas for couples in Calgary include cruising around Glenmore Reservoir on a historical sternwheeler or exploring the scenic foothill countryside on horseback. Below are Calgary's most romantic places and activities for your next date or honeymoon in the Alberta city.
1
Skate at Olympic Plaza in winter
Calgary's only refrigerated outdoor rink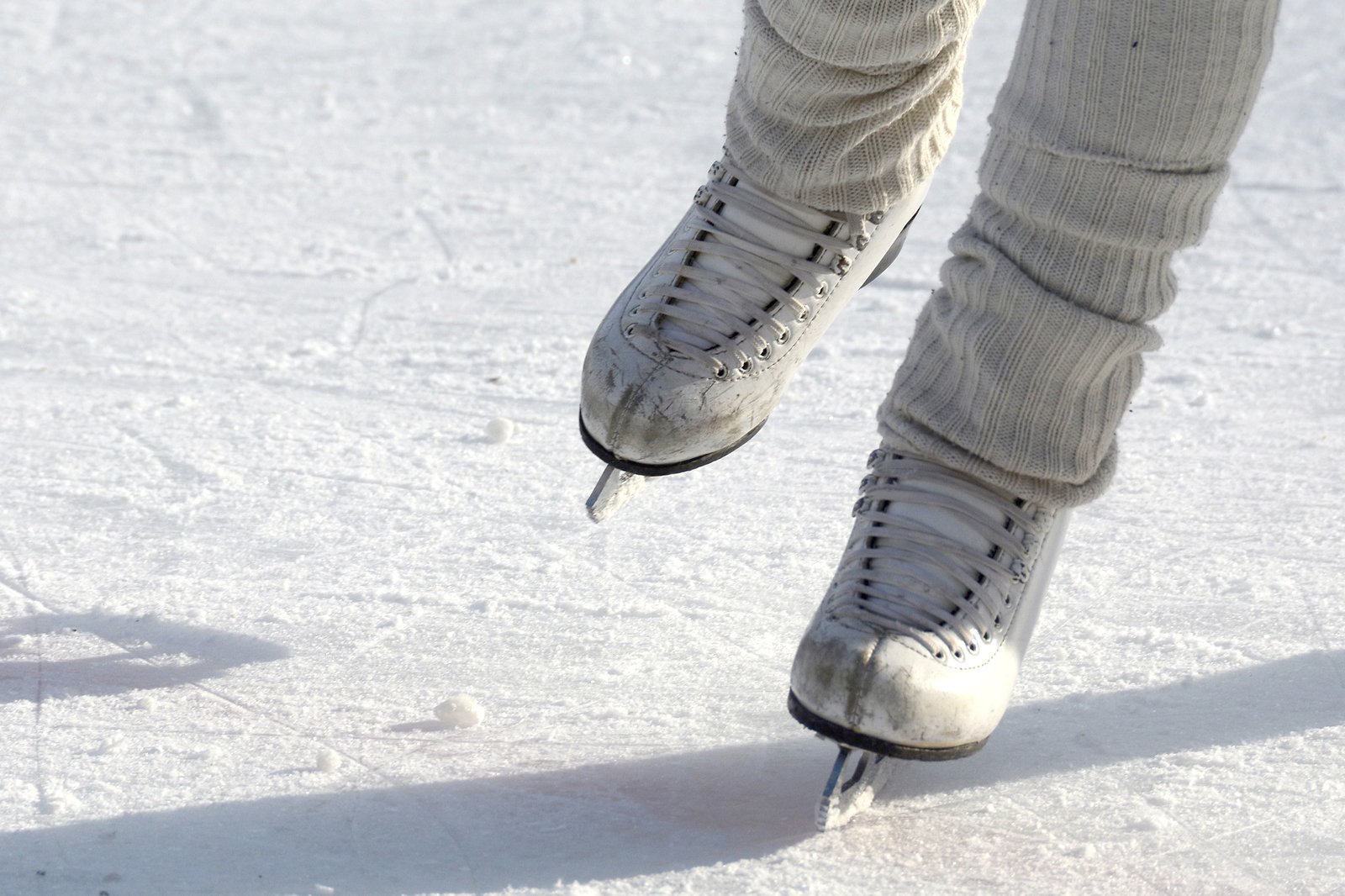 Calgary's Olympic Plaza, built back in 1988 for the Winter Olympics, is a popular city park. It's usually on top of the list of great date ideas for couples in Calgary, enjoyable in any season. The park has tree-lined paths, a pond, and water features surrounding a stage in the summer – it turns into a popular skating rink in the winter.
The rink at Olympic Plaza is Calgary's only refrigerated outdoor ice surface. It's only for skaters, meaning you can enjoy skating minus the strollers and toboggan crowd. The rink is open from November to March for free. You can grab a pair of skates from rentals around the park if you don't bring your own.
Location: 228 8 Ave SE, Calgary, AB T2P 2M5, Canada
Open: November–March: daily from 10 am to 9 pm
Phone: +1 403-268-2489
2
Ride on horseback out of town
Follow trails through beautiful countryside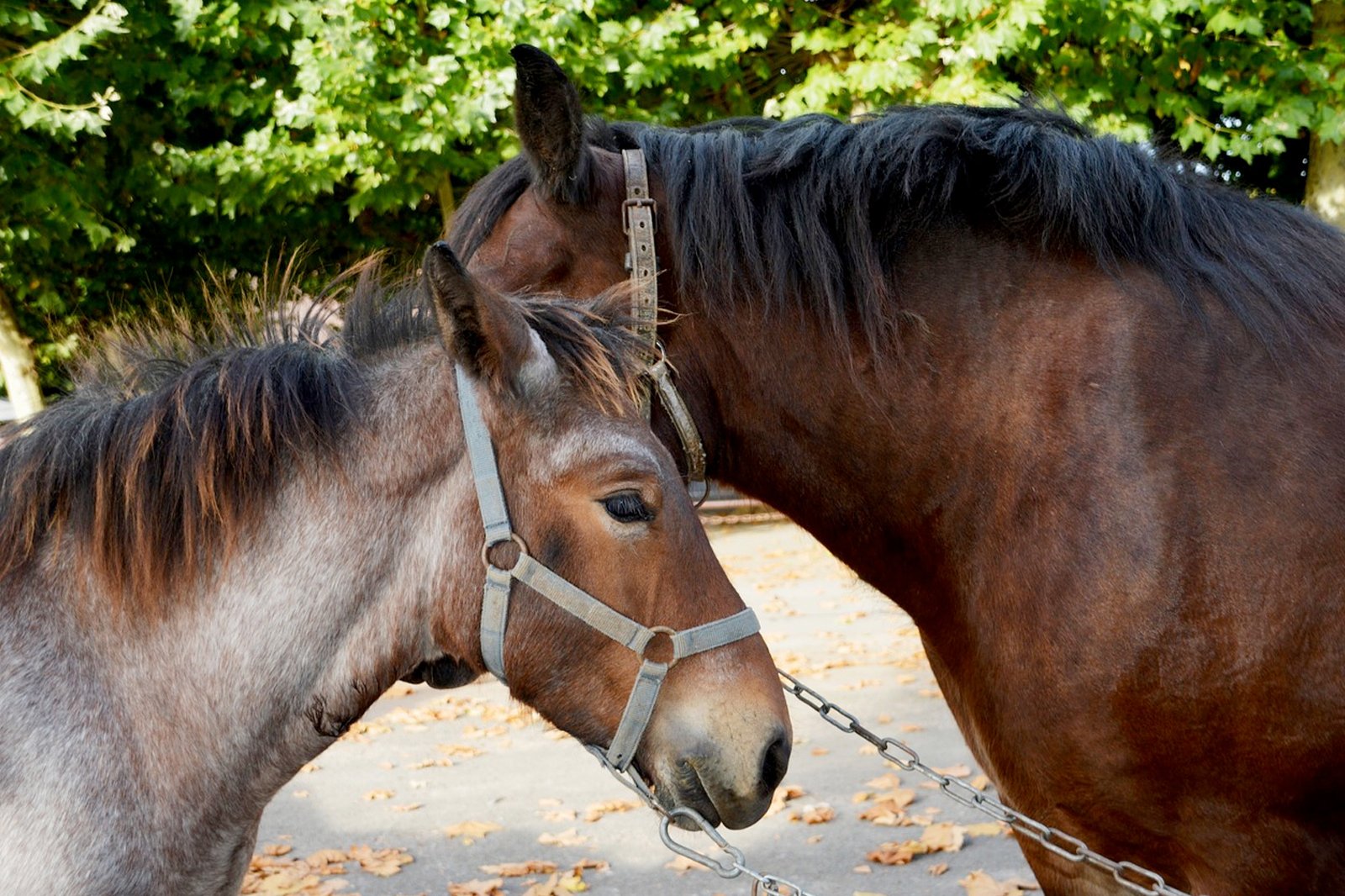 A private horseback riding tour, through beautiful creeks and mountain valleys can be a uniquely romantic experience for couples in Calgary. There are over a dozen equestrian centres in and around the Alberta city, where you can start on an unforgettable horse-riding adventure-date.
Moose Mountain Horseback Adventures offers guided rides through forests and meadows in the foothills. Anchor D Outfitting, an hour southwest of Calgary, offers horseback adventures around the beautiful Kananaskis valleys surrounding the ranch as well as tours deep into Alberta's Rockies.
3
Cruise on a paddlewheel boat
Enjoy a unique and scenic summer ride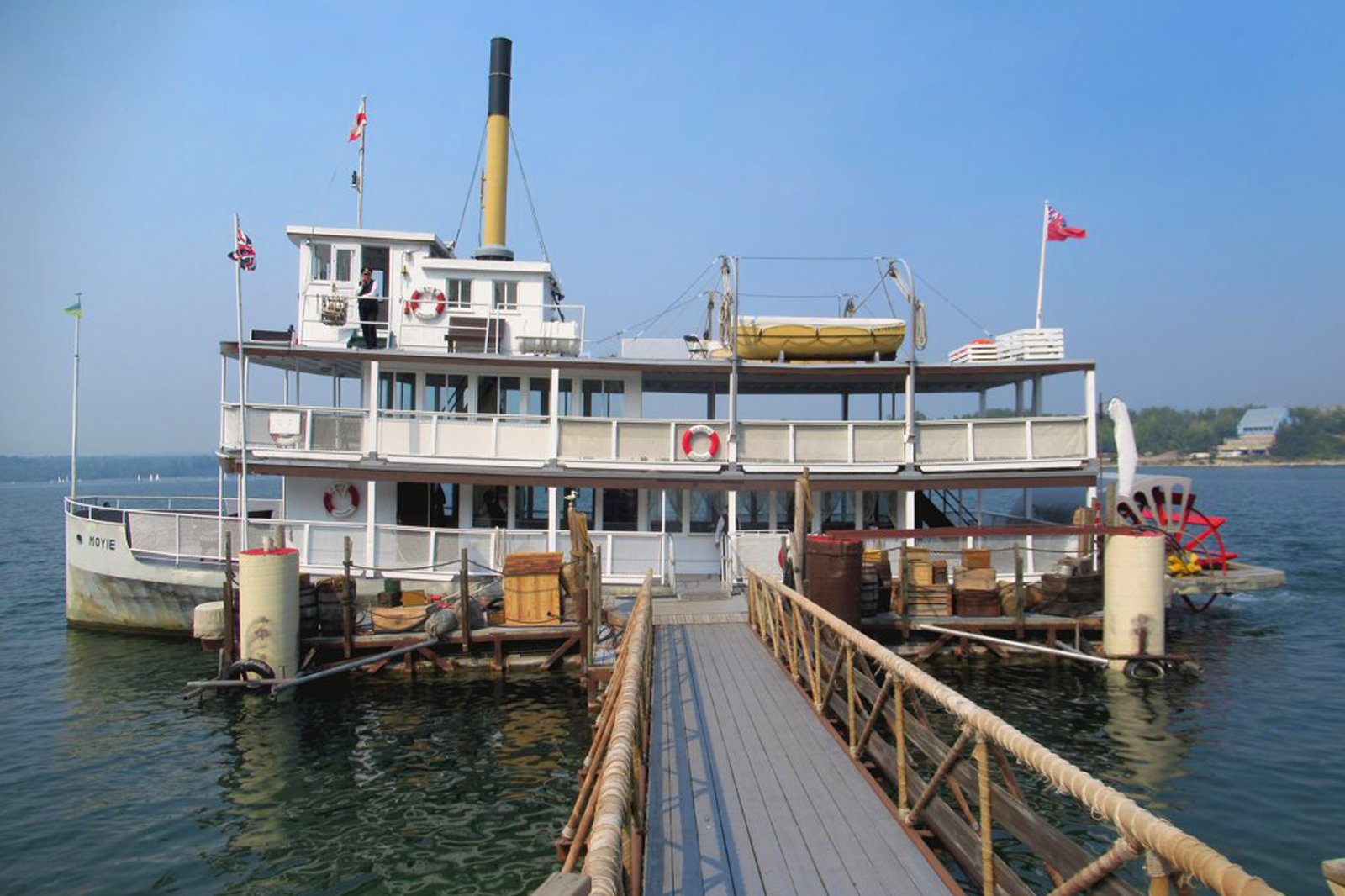 Go on a memorable 2-hour Captain's Cruise ride aboard the replica of the Steam Ship Moyie. It is the oldest intact passenger sternwheeler in the world and is now parked as a national historical site at Kootenay Lake. The boat's beautiful replica, though, cruises from Calgary's Heritage Park.
In the summer, the Moyie replica takes you on scenic cruise with stunning views along the Glenmore Reservoir, backed by the silhouettes of the distant Rocky Mountains. Entertainment onboard includes live jazz bands, with savouries served alongside beers and wines. Tickets are about $75 per person.
Location: 84 Heritage Park, Calgary, AB T2V 1R1, Canada
Open: May–November: daily from 10 am to 4.30 pm
Phone: +1 403-268-8500
photo by David Stanley (CC BY 2.0) modified
4
Enjoy adults-only nights at TELUS Spark
For the sake of science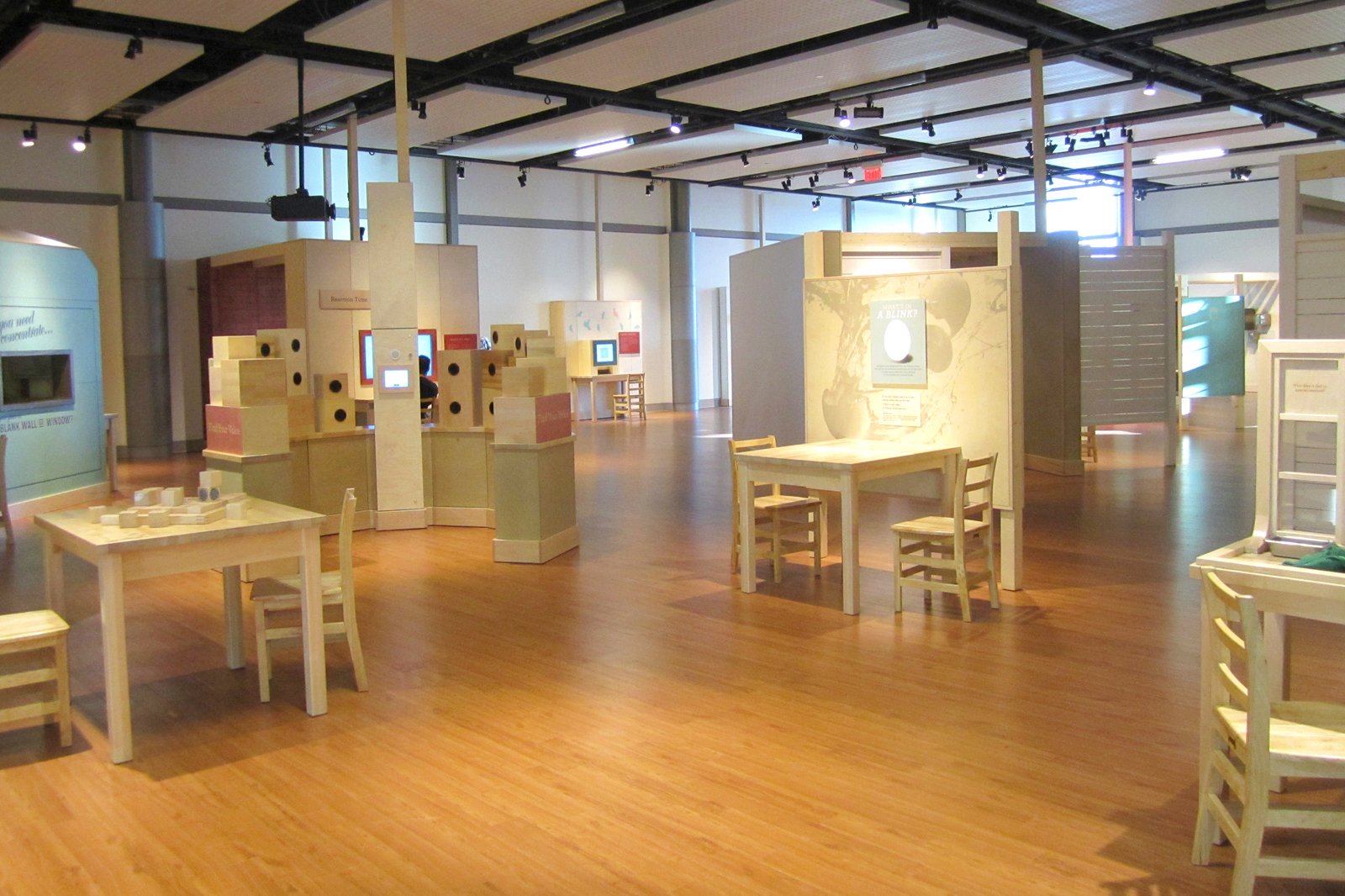 TELUS Spark is Calgary's major science museum that's good for all ages – but it offers 1 interesting programme, tailored just for adults. Every month from 6pm, grownups can enjoy the full range of science exhibits freely without the usual family crowds – plus a few added perks.
Monthly topics vary, from the 'Love and Sex' program on relationships to exhibits that explore human physical and psychological aspects. You can opt for a dinner combo for your visit. There's even a bar serving cocktails and beer. Tickets are about $26 per person. Advance bookings are recommended.
Location: 220 St Georges Dr NE, Calgary, AB T2E 5T2, Canada
Open: Sunday–Friday from 10 am to 4 pm, Saturdays from 10 am to 5 pm
Phone: +1 403-817-6800
photo by Mack Male (CC BY-SA 2.0) modified
5
Get a couple's spa treatment
Find some time to unwind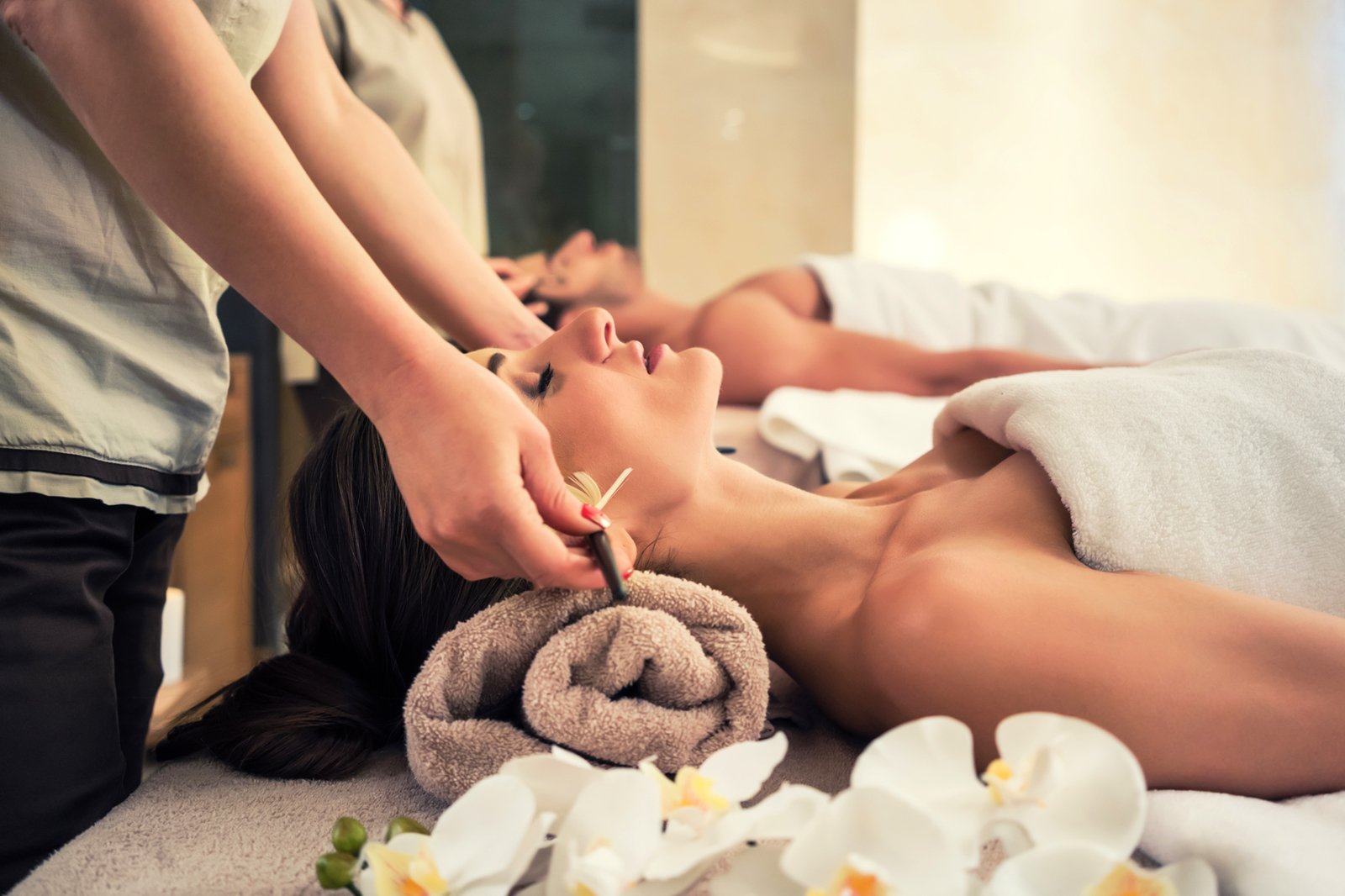 After all the fun and action that you've shared together, your date or honeymoon in Calgary can be topped with the soothing sensations of a good couples' spa treatment. There are plenty of spa choices in Calgary to escape to, each offering their own relaxation packages that are specially designed for 2.
RnR Wellness Spa at Le Germain Calgary offers a 60-minute classic massage for couples in their Fireplace Suite. The Spa Ritual on Crowfoot Terrace offers a variety of couples' treatments, including a 'Zen Duet' that incorporates Asian massage techniques and the use of warm essential oils.
6
Take in the view from Calgary Tower
A spectacular lookout in the heart of the city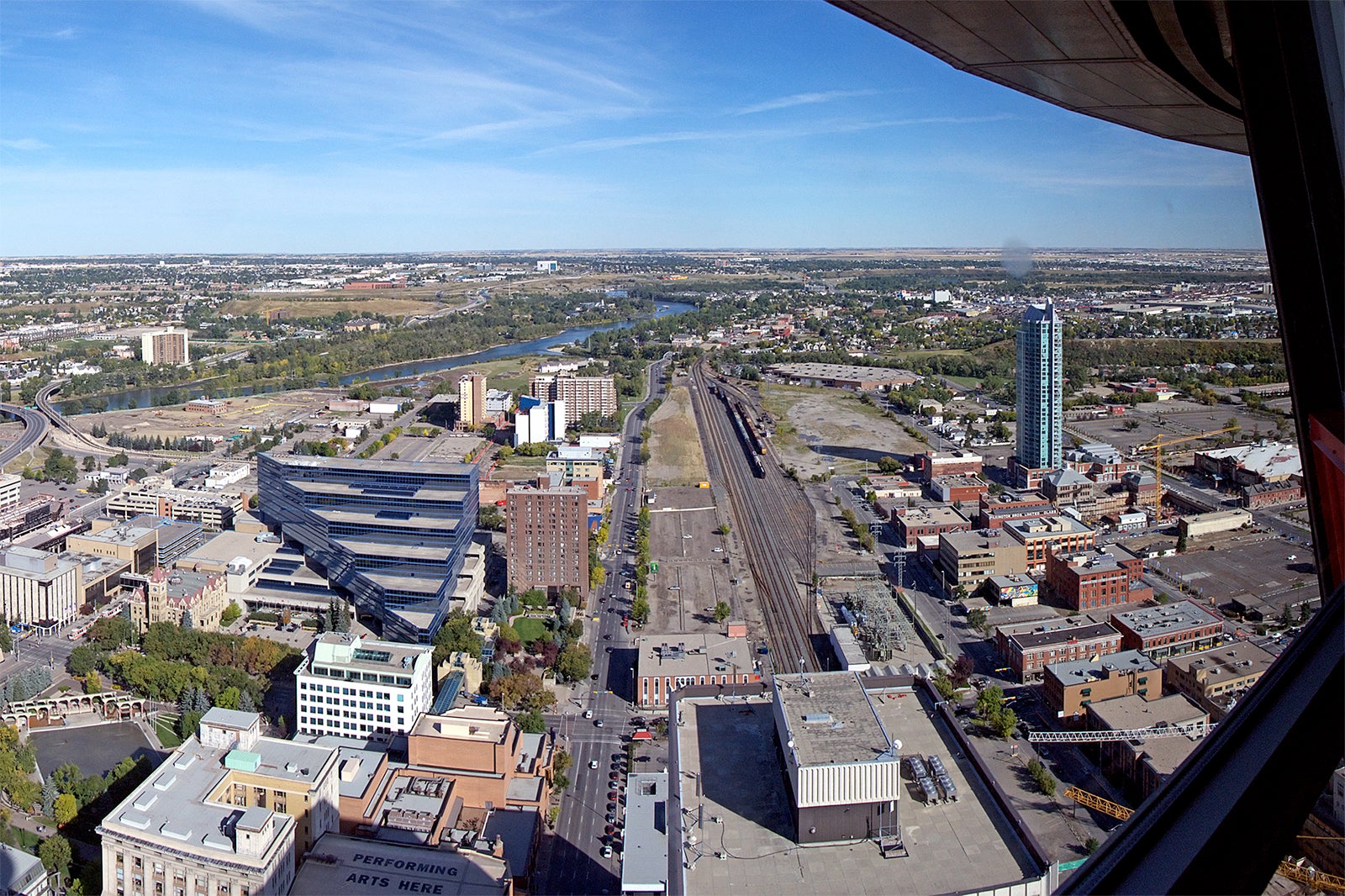 The Calgary Tower has an observation deck that lets you take in spectacular 360° views of the city – from 190 meters above ground. The city's skyline and outlying rolling countryside are all in view. For added thrills, there are glass floor extensions that you can stand on, with a full view of the bustling streets below from the dizzying heights.
For some sweet memories, book a dinner at Sky 360 Restaurant and Lounge. The whole restaurant revolves once every 45 minutes, providing you with a different view from your table.
Location: 101 9 Ave SW, Calgary, AB T2P 1J9, Canada
Open: Daily from 9 am to 9 pm
Phone: +1 403-266-7171
photo by Benefactor123 (CC BY 3.0) modified
7
Have a musical date night at Studio Bell
Grab a mic and unleash your inner rock star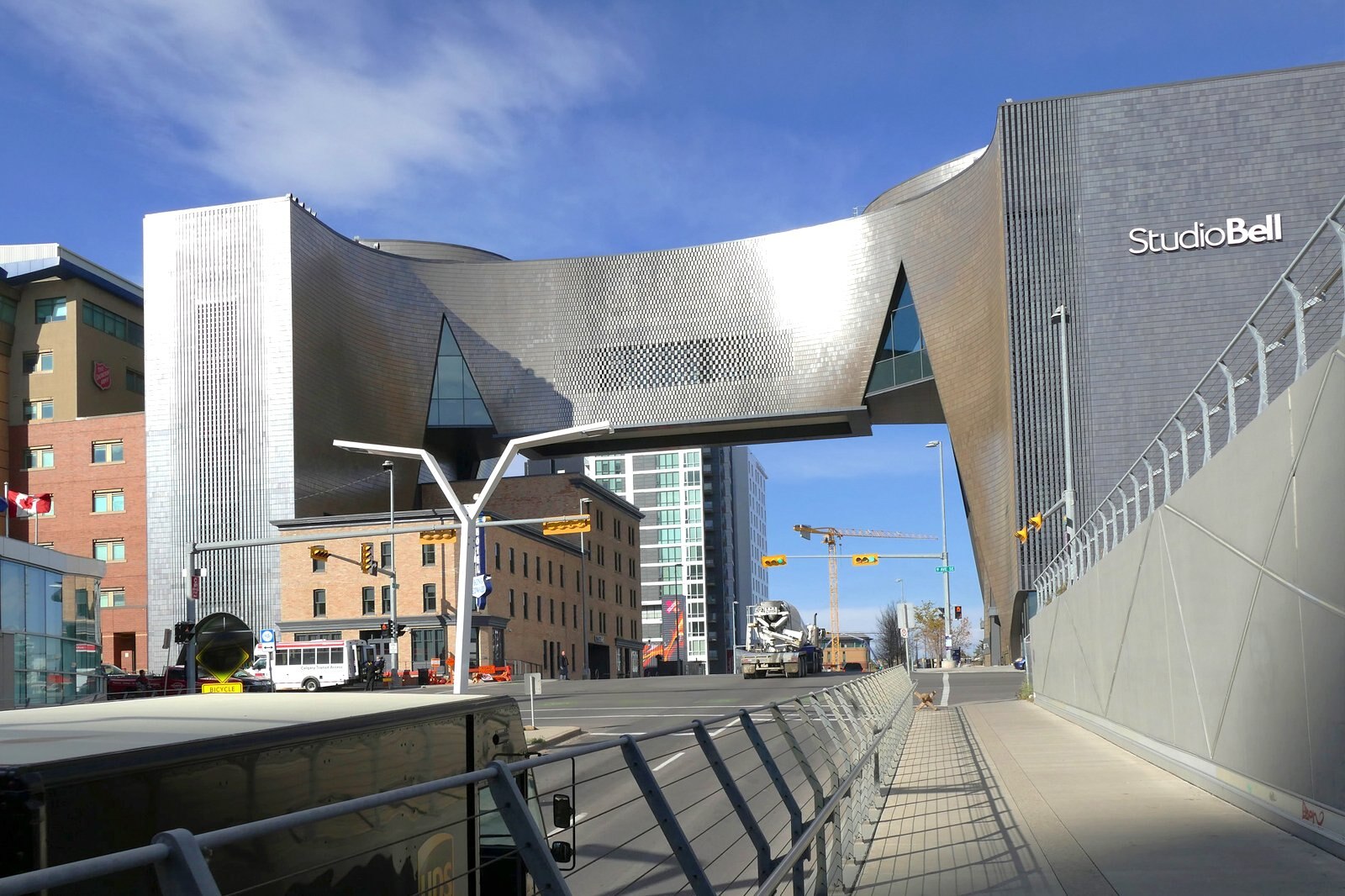 Studio Bell is an exhibition place in Calgary, with 5 floors dedicated to music. It has a Canadian music hall of fame and interactive installations with a range of musical instruments where you can show off your inner pop-star talents. You can even 'record' your own album in their studio booths.
Check out the summer Tuesday 'date nights', which offer extended hours and discounted rates. Special activities include evening tours and a demo performance of the piano that Elton John actually played.
Location: 850 4 St SE, Calgary, AB T2G 0L8, Canada
Open: Wednesday–Sunday from 10 am to 5 pm (closed on Mondays and Tuesdays)
Phone: +1 403-543-5115
photo by Bernard Spragg. NZ (CC0 1.0) modified
8
Stroll through Prince's Island Park
Find romance in Calgary's beautiful urban space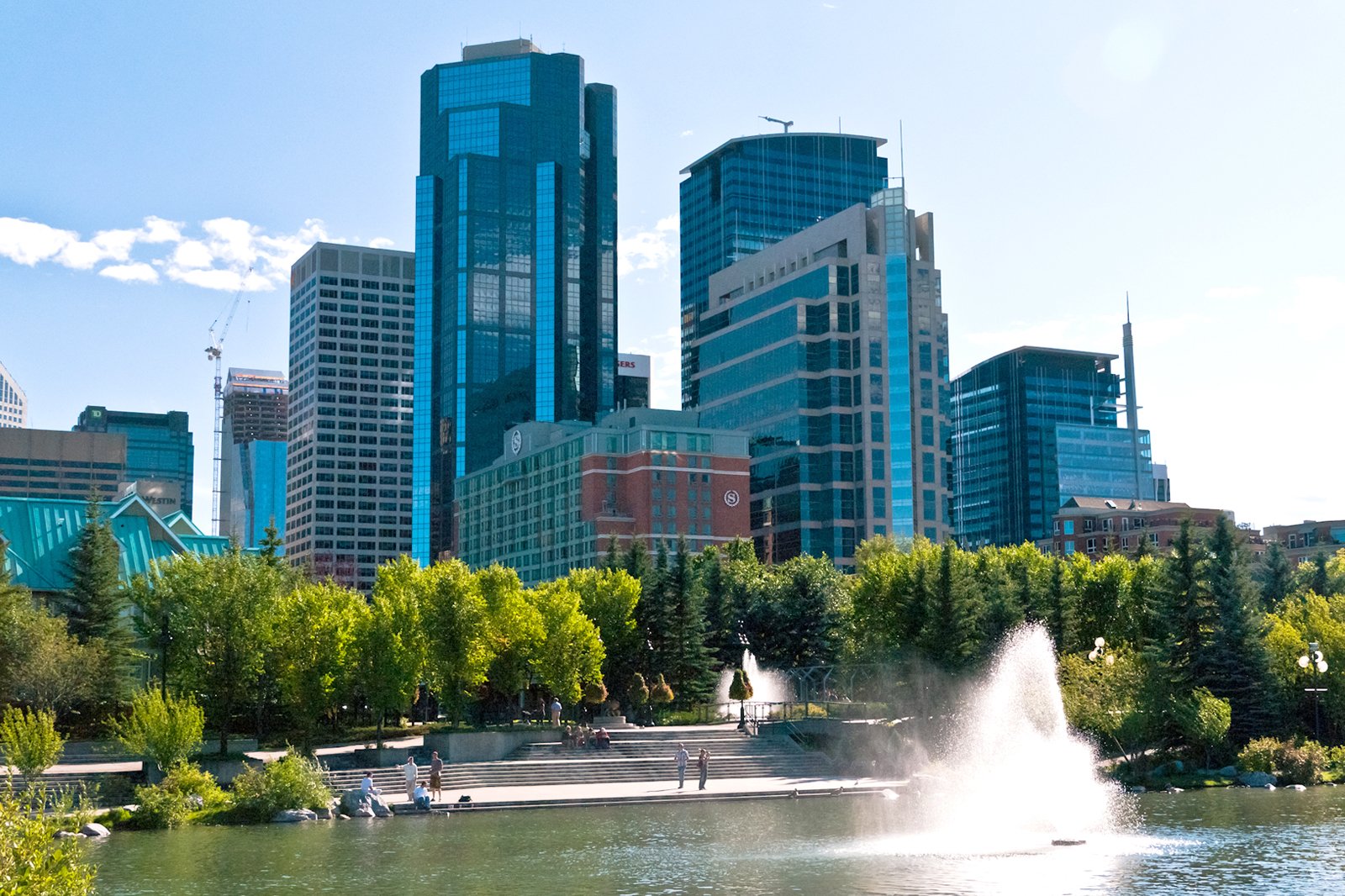 Couples
Families
Budget
Photo
Prince's Island Park in Calgary is a great place for quiet and scenic strolls, or to enjoy a romantic riverside picnic. The island sits in the middle of Bow River, which you can access via pedestrian bridges.
There are plenty of spaces for picnicking on the island, all connected by lush tree-lined trails. In the summer, you can expect major events popping up regularly in the park, offering free entertainment. The park bursts into fantastic reds and oranges between September and December – it becomes the best spot in Calgary to enjoy the autumn colours.
Location: 698 Eau Claire Ave SW, Calgary, AB, Canada
photo by Kurt Bauschardt (CC BY-SA 2.0) modified
9
Watch indie films at Calgary's arthouse theatres
Go to the cinemas, in retro style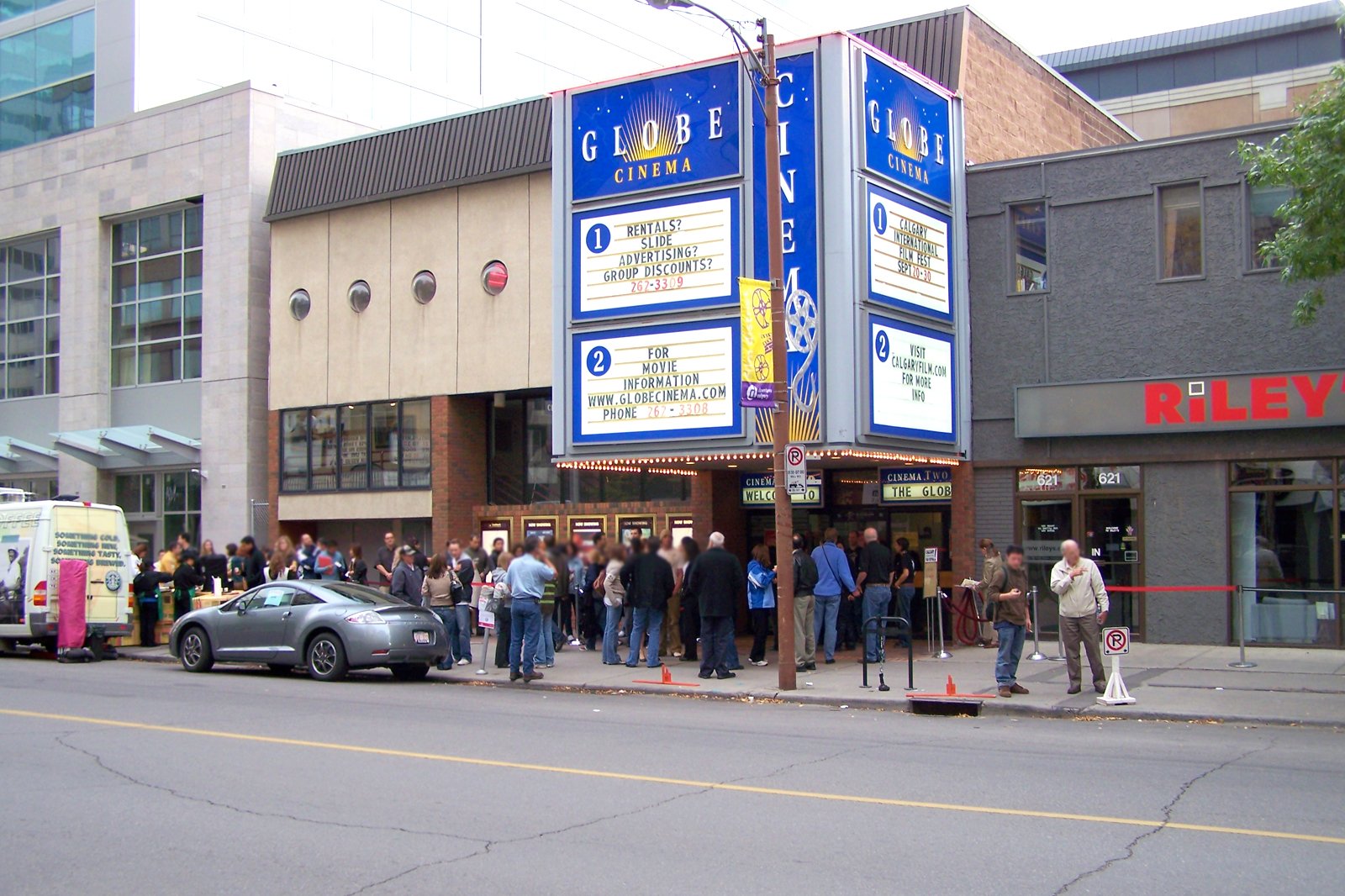 For a touch of classic cinema, head down to Calgary's arthouse theatres. These cinemas are where quality movies, ranging from drama to anime and film noir dating back to the 1940s, are screened regularly.
Globe Cinema on 8 Avenue Street usually has a full schedule throughout the week, featuring 2 or 4 titles from different genres (Saturdays have the most screening times). Plaza Theatre on Kensington Road boasts retro furnishings and screens a mix of arthouse and indie films alongside the latest Hollywood releases. The stage also plays host to seasonal live theatre and musical shows.
photo by Thivierr (CC BY-SA 3.0) modified
10
Book a table at Jubilations Dinner Theatre
Dine while watching a live onstage spectacle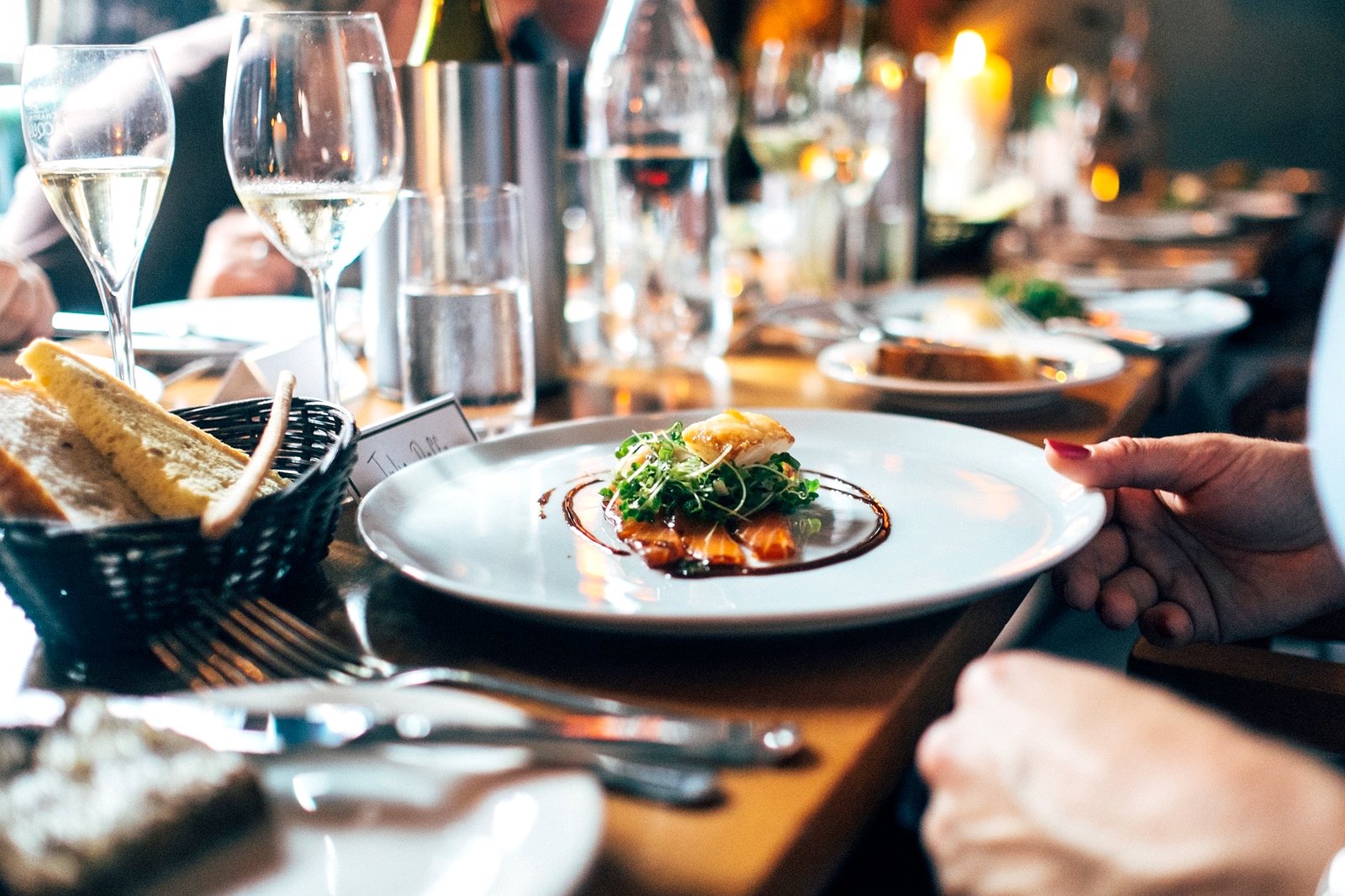 Enjoying a 4-course dinner before energetic musicals at the Jubilations Dinner Theatre in Westbrook Mall can round up your date night memories in Calgary nicely. Most of the productions are hilarious and highly spirited spoofs of pop culture greats, ranging from Star Wars to Footloose and Mamma Mia!
The acts are all brought to life by a talented cast with great vocals, and their waiting staff are all clad in character costumes to enhance the overall feel. Tickets are about $70 per person on weekdays and $76 on weekends.
Location: Westbrook Mall, 1002 37 St SW, Calgary, AB T3C 1S1, Canada
Open: Wednesday - Saturday from 6.15 pm to 9.30 pm, Sundays from 5 pm to 8.30 pm
Phone: +1 403-249-7799
Back to top