10 Best Things to Do in Richmond
What is Richmond Most Famous For?
The best things to do in Richmond are a mix of manmade and natural wonders. This seaside city in British Columbia often serves as a culturally-charged and history-filled alternative to neighbouring Vancouver. You can find most of its heritage in the fishing village of Steveston, where you can take in waterfront views while feasting on seafood broils at Fisherman's Wharf.
In the city, you'll find one of the largest Buddhist temples in all of North America. Richmond's modern shopping malls in the so-called Golden Village also show Asian influences, with Chinese and Hong Kong-style eateries and shops. Besides culture and history, the city offers its share of the great Canadian outdoors. Find out more through this list of things to do in Richmond.
What are the best things to do in Richmond?
1
Steveston Harbour
The home of Richmond's heritage fishing village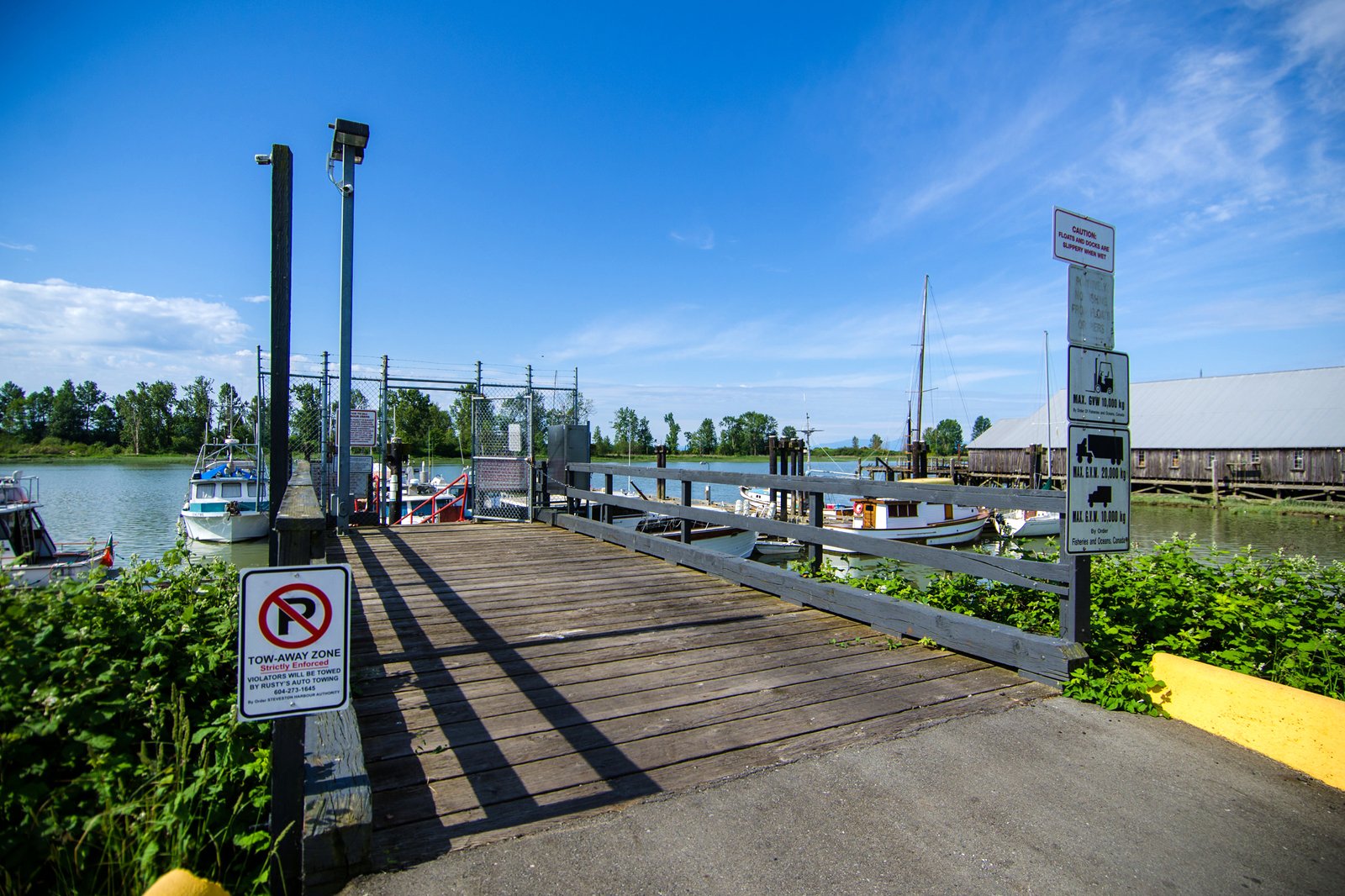 Families
Budget
History
Food
This harbourfront is where you can find remnants of Richmond's old fishing village. Steveston Harbour has progressed over time to become a main visitor attraction, with its focal point being Fisherman's Wharf. Great seafood bars and grill houses on the jetty-like platforms here offer great alfresco dining overlooking the boat docks. You can enjoy a stroll around the scenic dikes or through the quaint neighbourhood. Eclectic houses line the wide streets here, which retain much of their antique stylishness.
Location: 3820 Bayview St, Richmond, BC V7E 4R7, Canada
photo by Jeff Hitchcock (CC BY 2.0) modified
2
Iona Beach Regional Park
A lush park between Fraser River and the Pacific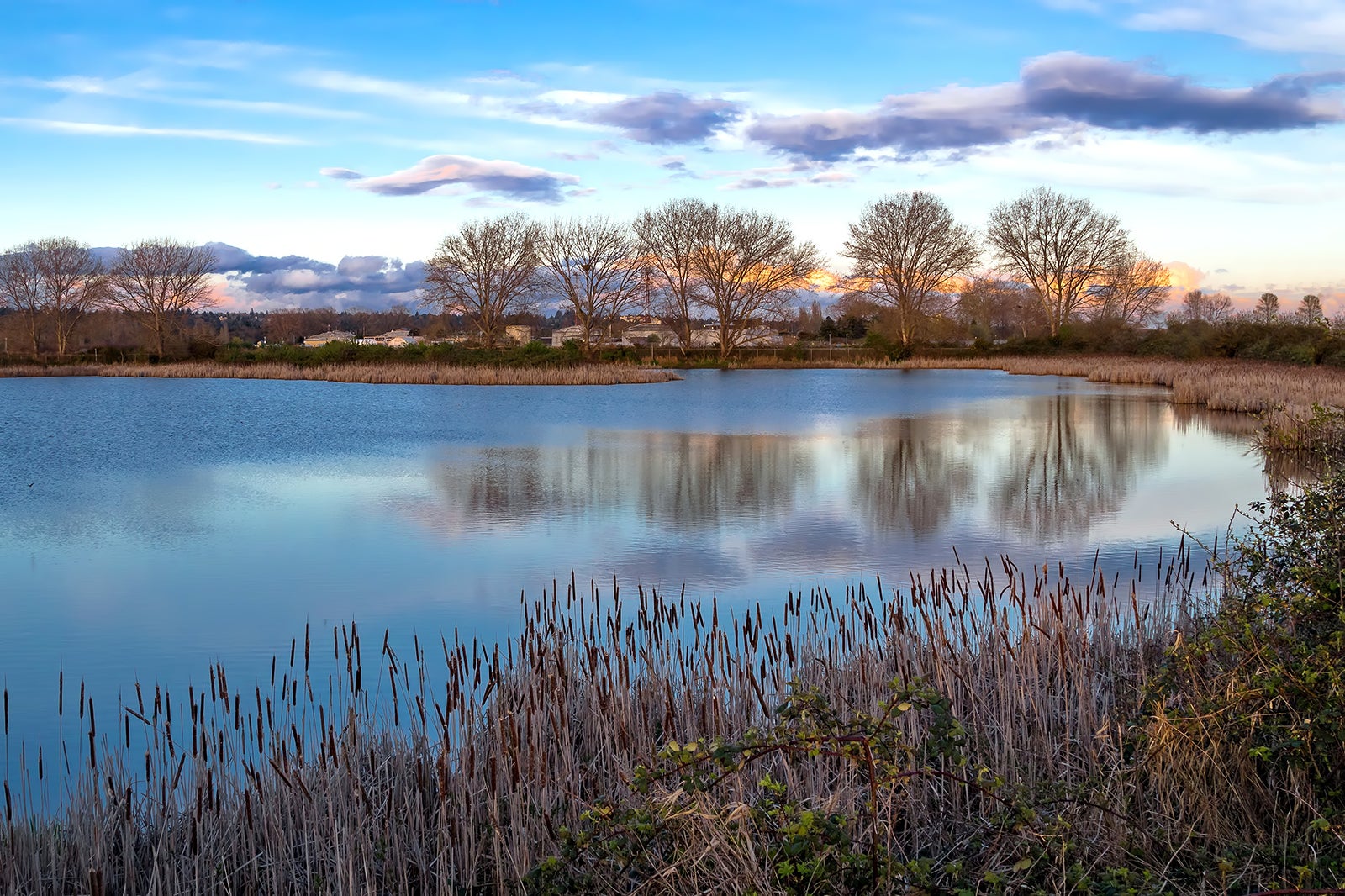 Couples
Families
Budget
Photo
You can enjoy the nature scenes of Richmond in this park at its north-eastern tip of the city. Iona Beach Regional Park borders Fraser River, where it meets the open waters of the Pacific. It's known for its long beach and is a great place to see a sand dune ecosystem that attracts thousands of migratory birds in spring (around March to June) and autumn (around September to December). The best way to take in the view is by bike, along scenic trails lined with wildflowers and benches.
Location: 900 Ferguson Road, Richmond, BC V7B 1W7, Canada
Open: Daily from 7 am to 7 pm
Phone: +1 604-224-5739
3
Whale watching in Richmond
Go on sea adventures from Steveston Harbour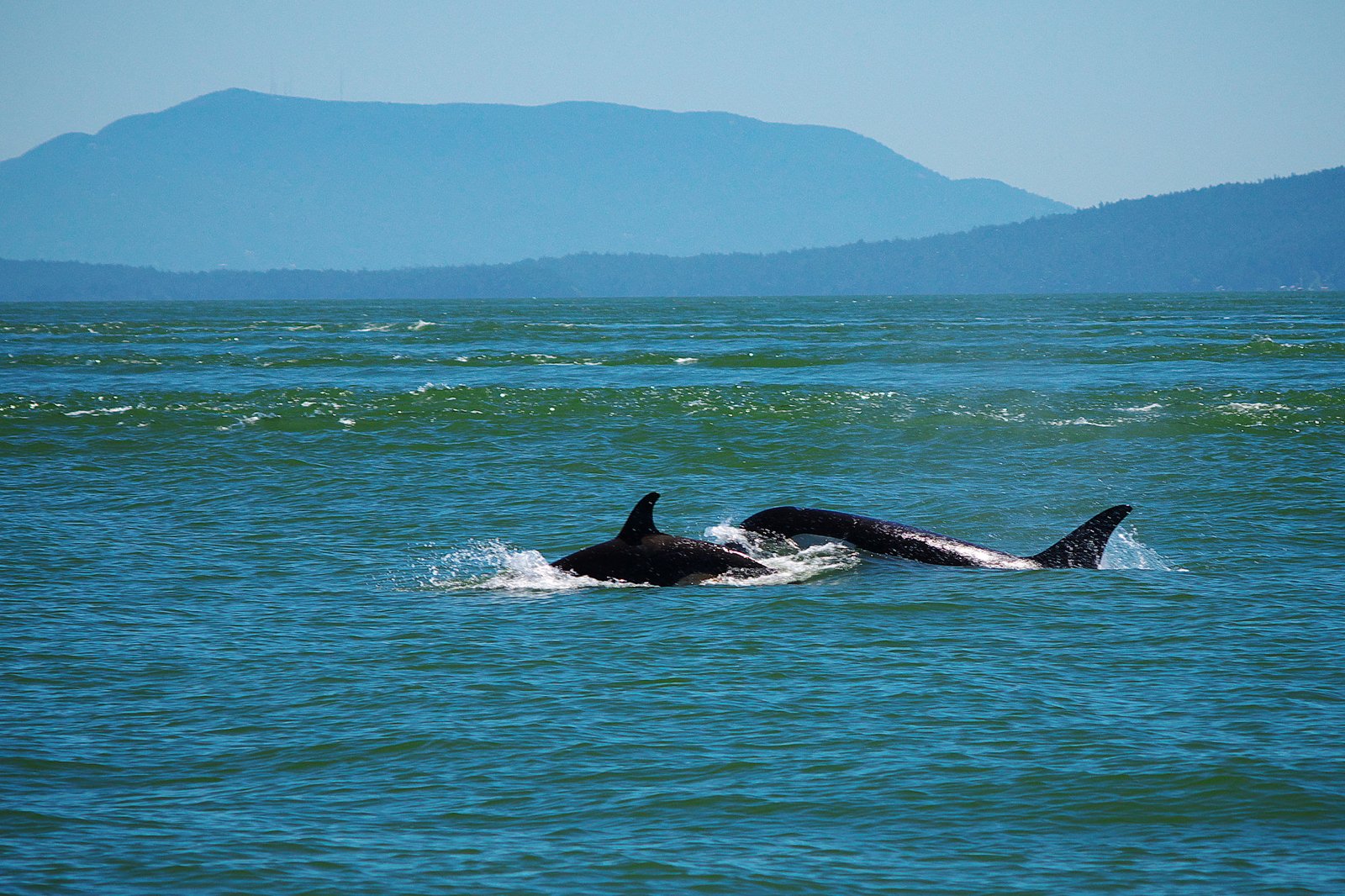 Couples
Families
Photo
Adventure
Richmond's Steveston Harbour is a popular starting point for whale watching tours, even for visitors from neighbouring Vancouver. You can set sail for the adventure of a lifetime with operators like Vancouver Whale Watch (technically in Richmond, despite its name), and Steveston Seabreeze Adventures. Boats typically feature an open seating area, specially designed for marine sightseeing. Common sightings include seals, porpoises, and whale pods that habitually return to these waters each year. Some boats have hydrophones that let you listen to the whales' songs.
photo by Rob Hurson (CC BY-SA 2.0) modified
4
International Buddhist Temple
Find an oasis of Zen in Richmond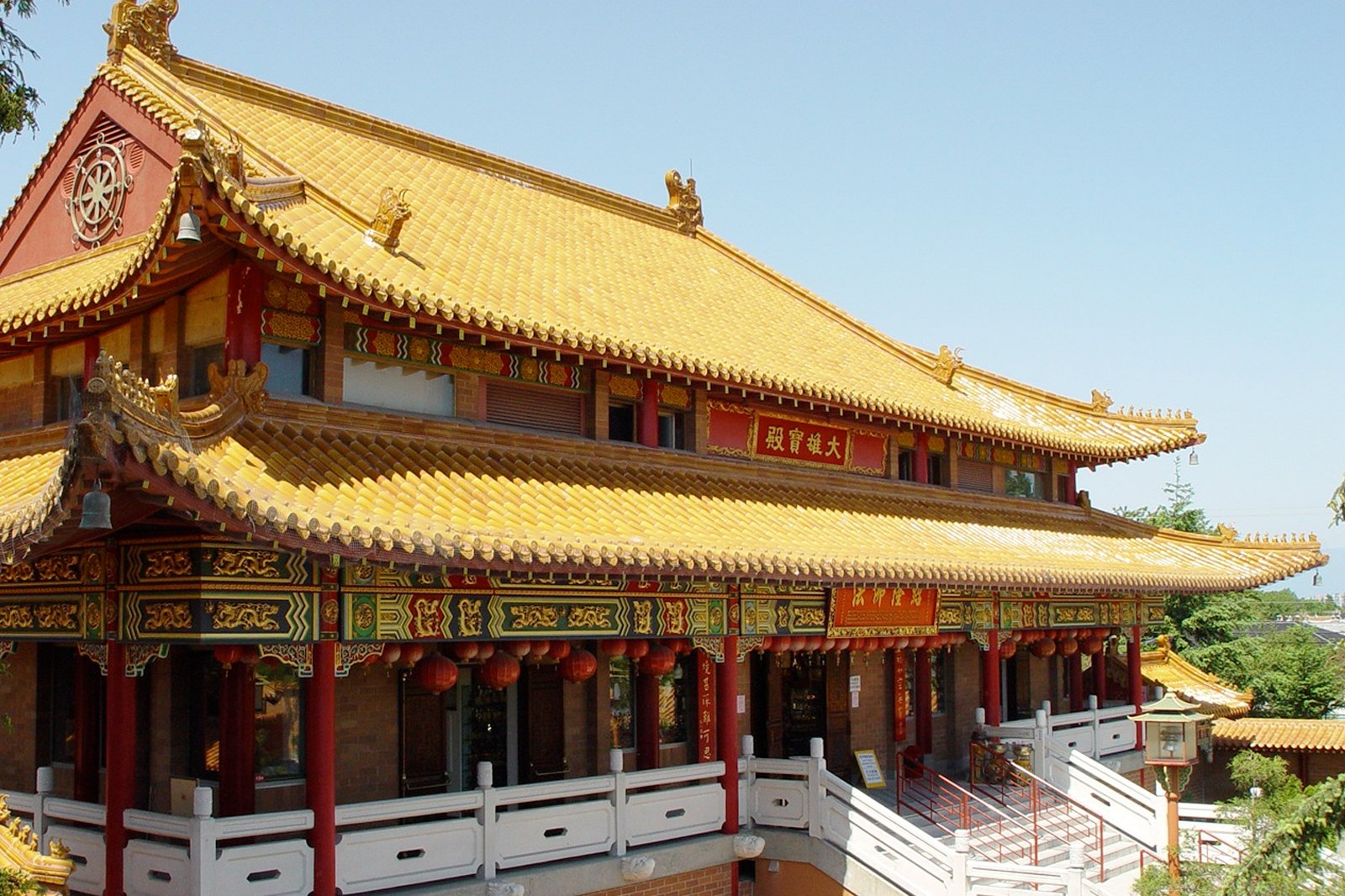 This majestic Buddhist temple is among the largest in all of North America. It's also home to the largest Buddhist statue and ceramic tile mural on the continent. Entering the temple's grounds transports you to China, far from the busy urban scenes of Steveston Highway. Majestic buildings with exquisite gardens, fountains, dragon bridges and shrines adorn the temple grounds. Through temple arches and windows, you'll be able to peek at colourful and gilded statues of Buddhas and bodhisattvas.
Location: 9160 Steveston Hwy, Richmond, BC V7A 1M5, Canada
Open: Daily from 9.30 am to 5.30 pm
Phone: +1 604-274-2822
photo by Terukiyo (CC BY-SA 3.0) modified
5
Storybrooke
Head down to the Rabbit Hole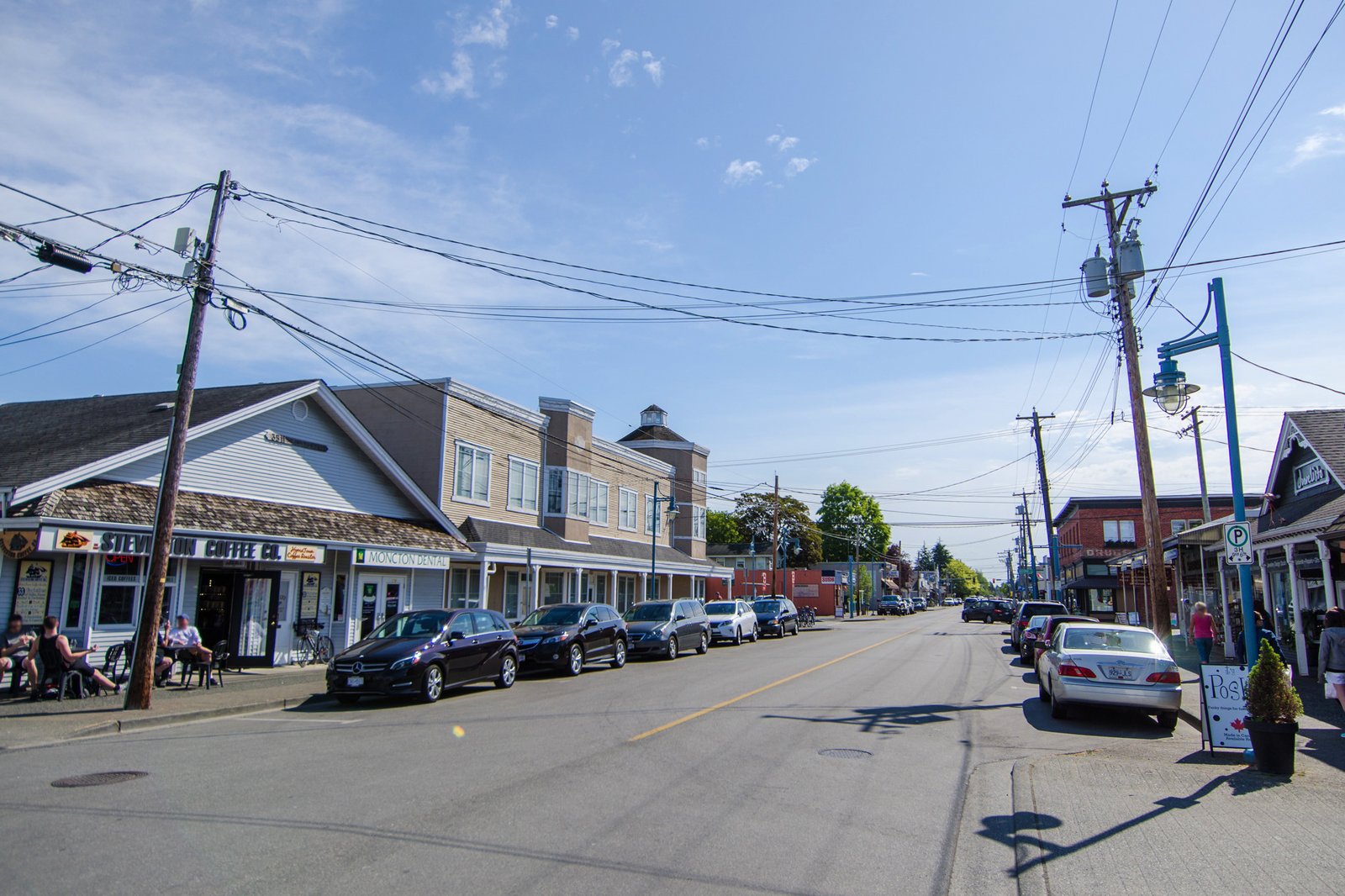 Moncton Street in Richmond's historical seaside village of Steveston served as the filming location for the fantasy drama TV series Once Upon a Time (2011-2018). The whole street was chosen for the setting of the fictitious seaside town of Storybrooke, thanks to its row of quaint storefronts, cafés, and well-preserved, old-fashioned buildings. If you've followed the series, you can soak in the atmosphere of Storybrooke and spot recognisable places, such as the Storybrooke Free Public Library, the Rabbit Hole club and bar, and the elegant Swan House.
Location: 3560 Moncton St, Richmond, BC V7E 3A2, Canada
photo by Jeff Hitchcock (CC BY 2.0) modified
6
Steveston Museum
For a glimpse into Richmond's heritage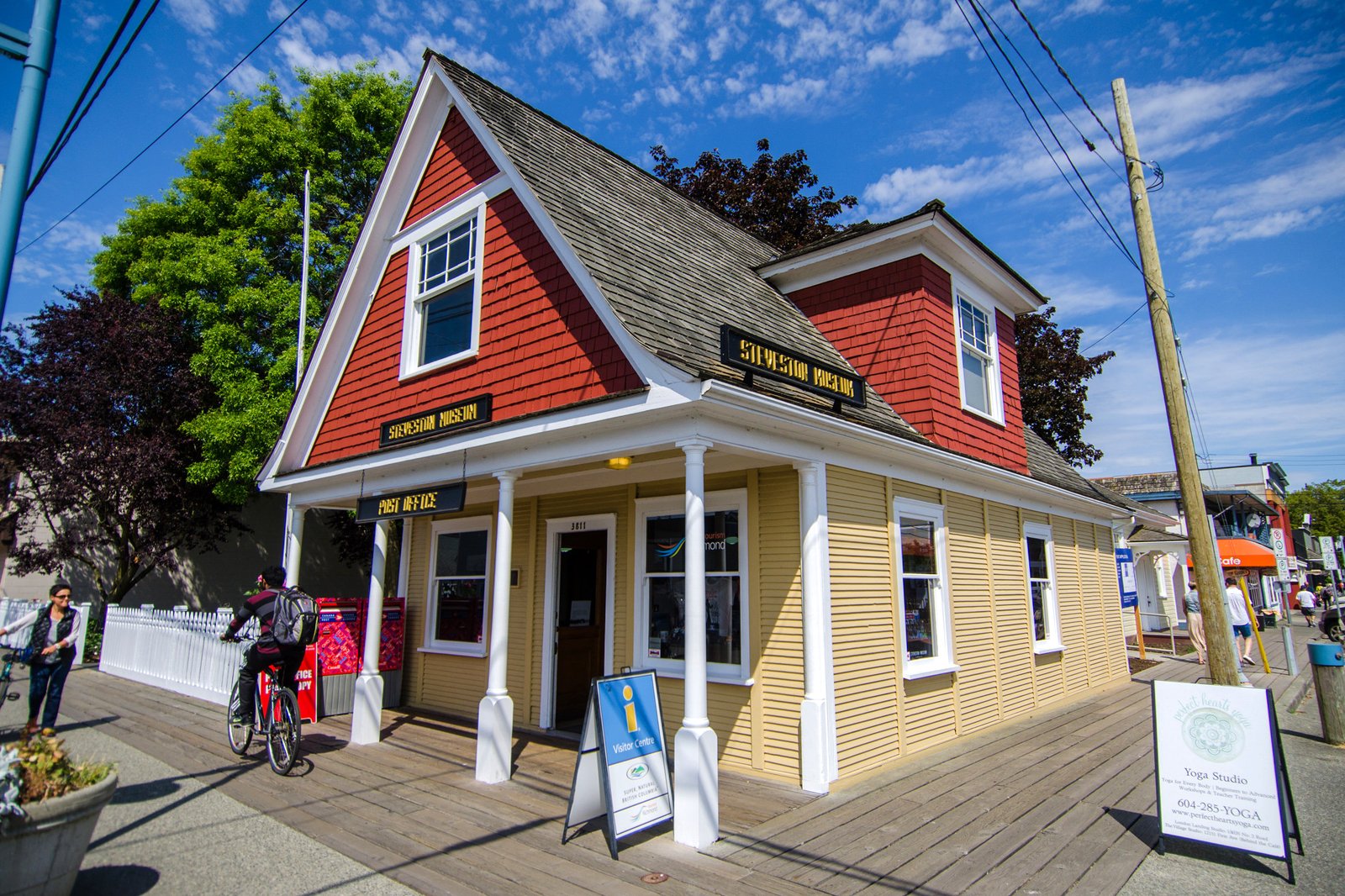 Overseen by Steveston Historical Society in Richmond, the Steveston Museum & Visitor Centre is a great place to get a glimpse into the village's past. The building itself is of great historical value, dating back to 1905 when it housed the village's first bank at the beginning of the fishing and canning boom. Inside are rooms filled with period furniture, as well as Japanese settler artefacts and old household items that tell about life in Steveston in the old days.
Location: 3811 Moncton St, Richmond, BC V7C 3A0, Canada
Open: Monday–Saturday from 9.30 am to 5 pm, Sundays from 12 pm to 4 pm
Phone: +1 604-718-8439
photo by Jeff Hitchcock (CC BY 2.0) modified
7
Richmond's country clubs
Fancy a round in the great outdoors?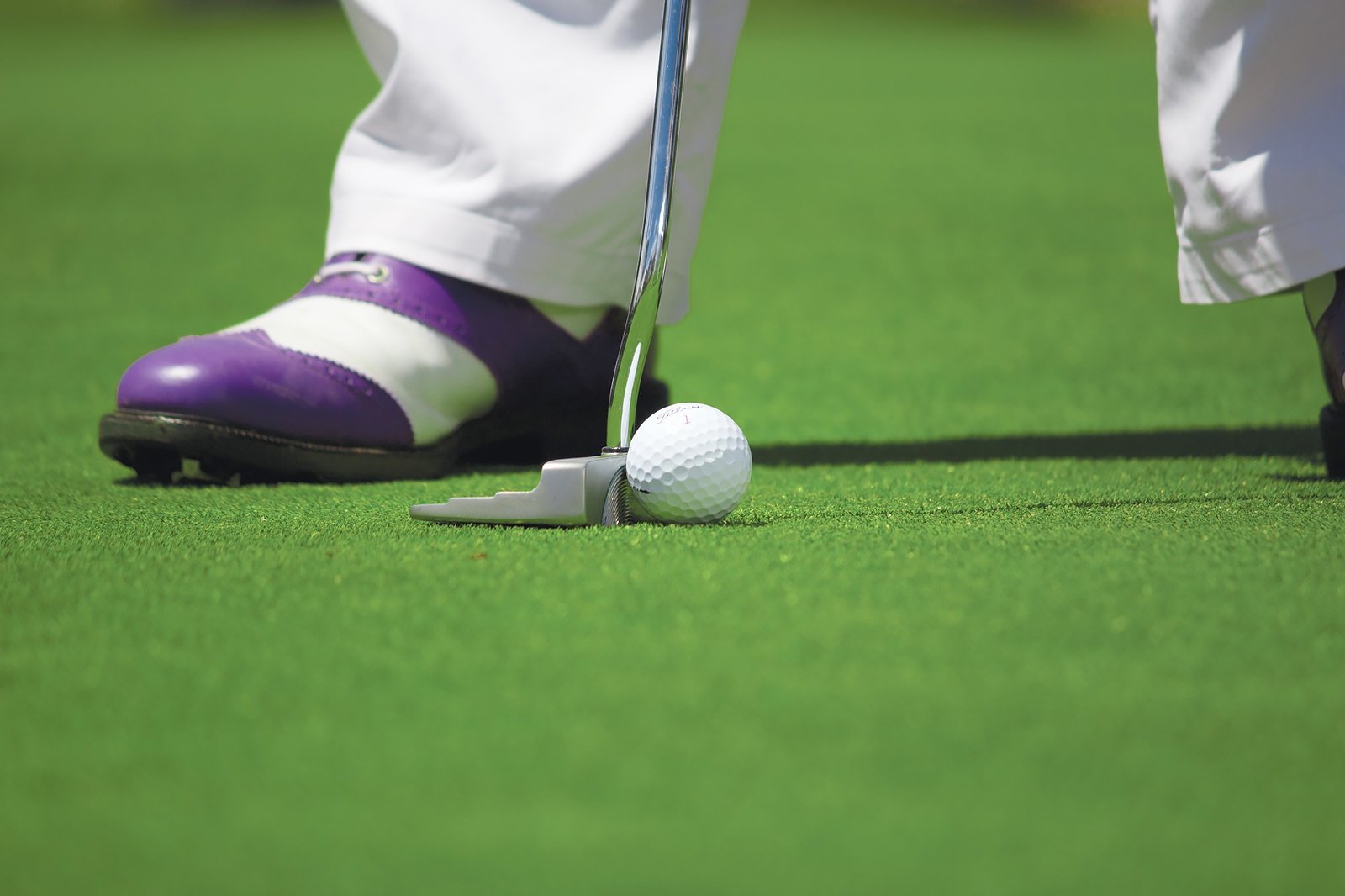 With Richmond's gorgeous scenery and mild coastal climate, enjoying a round of golf can be a fun way to explore the great outdoors. There are plenty of golfing spots spread throughout Richmond, but we recommend the 3 main public courses. Greenacres Golf Course has a few challenging holes, with excellent fairways and greens. Country Meadows Golf Course offers varying challenges for beginners to pros, with a great practice range and putting greens. The lakes around Mayfair Lakes Golf & Country Club add a lot to the beauty and challenges of your game.
Open: All courses are open daily from 8 am to 8 pm
8
Garry Point Park
Enjoy open spaces by the Fraser River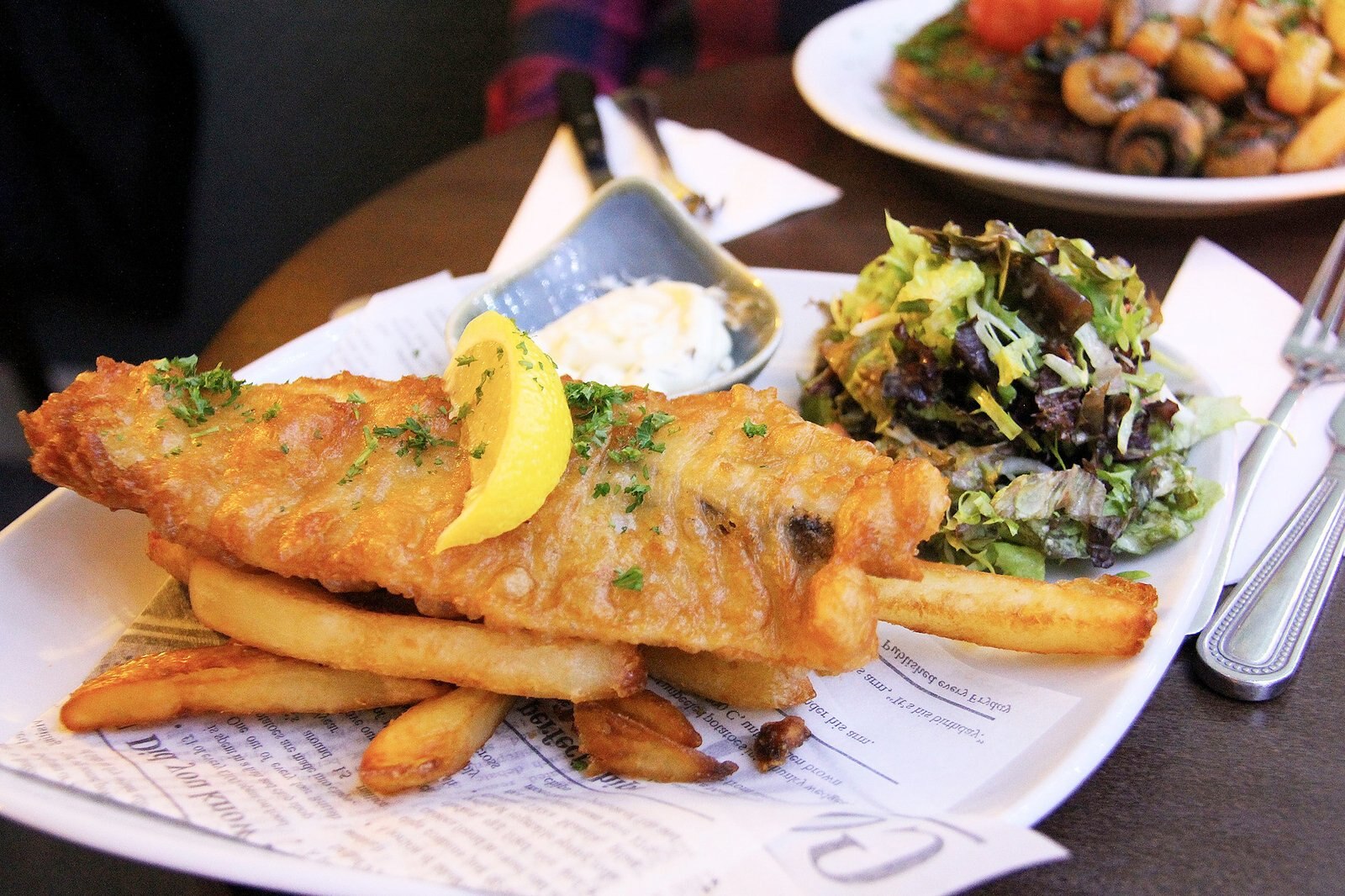 You can take in the pleasant urban spaces by the Fraser River at Garry Point Park. The park has tree-lined trails where you can jog or bike, as well as benches by the riverside where you can have a picnic while watching boats and birds go by. It has a wonderful Japanese garden with stone sculptures and sand gardens. Visit in spring (around March to June) to see the cherry blossom trees burst into full bloom. The longstanding Pajo's Fish & Chips shop nearby is a great spot to snack at sunset
Location: 12011 Seventh Ave, Richmond, BC V7E 4X2, Canada
Open: Daily from 7 am to 11 pm
Phone: +1 604-244-1208
9
Golden Village
Hop between malls in Richmond's commercial district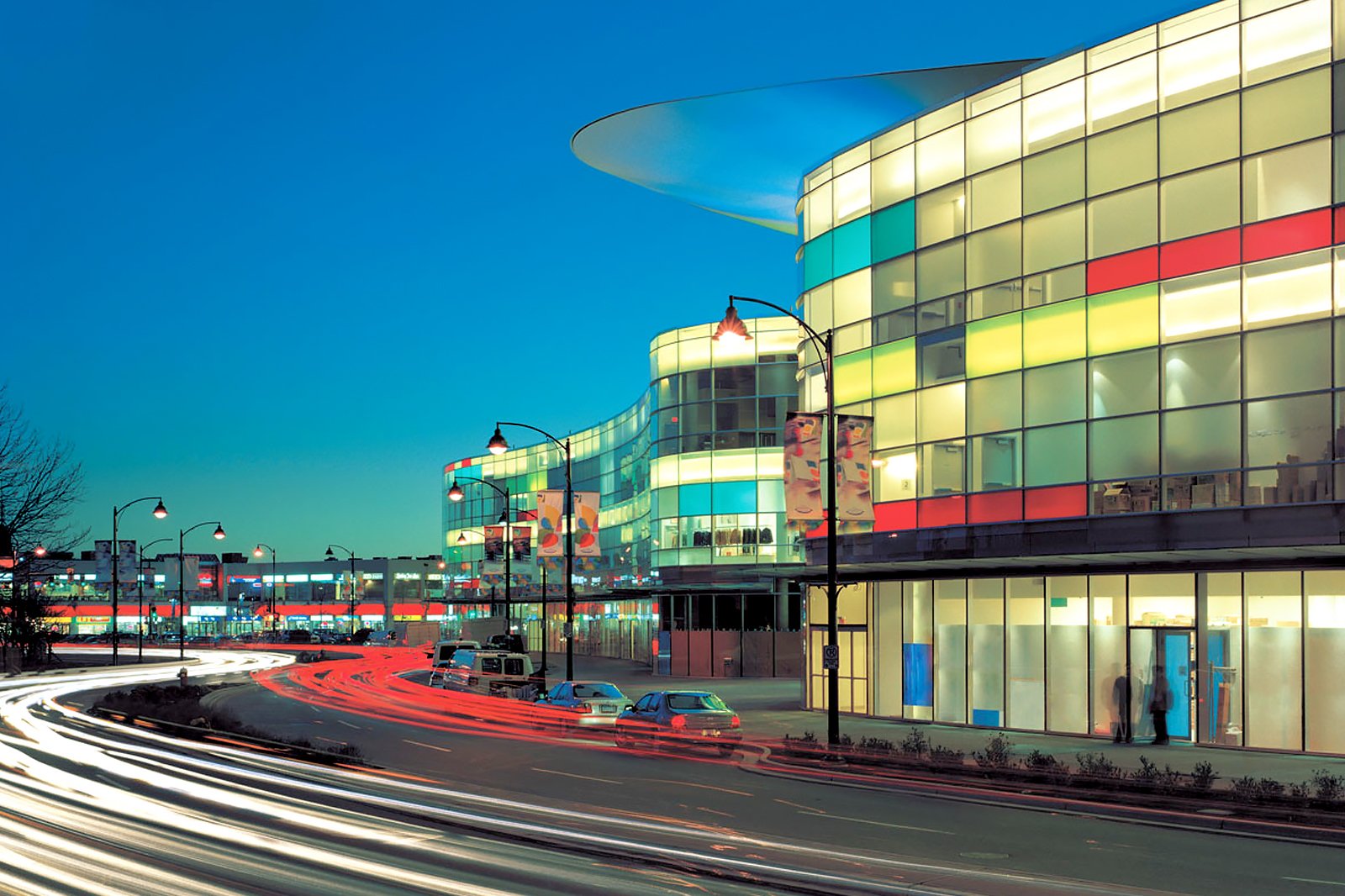 You can get a sense of Richmond's dynamic Asian culture through the many shopping malls that dot the commercial district known as Golden Village. The area stretches between Sea Island Way, near the Fraser River, and down to Garden City Road. In between, you can browse over 100 designer fashion stores inside Aberdeen Centre, try out hotpot and Chinese buffet diners at the food centres within President Plaza, Yaohan Centre and Parker Place, or buy Asian goods in the Hong Kong-style Continental Centre mall.
Location: Golden Village, Richmond, BC V6X 4J7, Canada
Open: Most malls open daily from 11 am to 9 pm
photo by Nic Lehoux (CC0 1.0) modified
10
Gateway Theatre
See lively musicals and comedies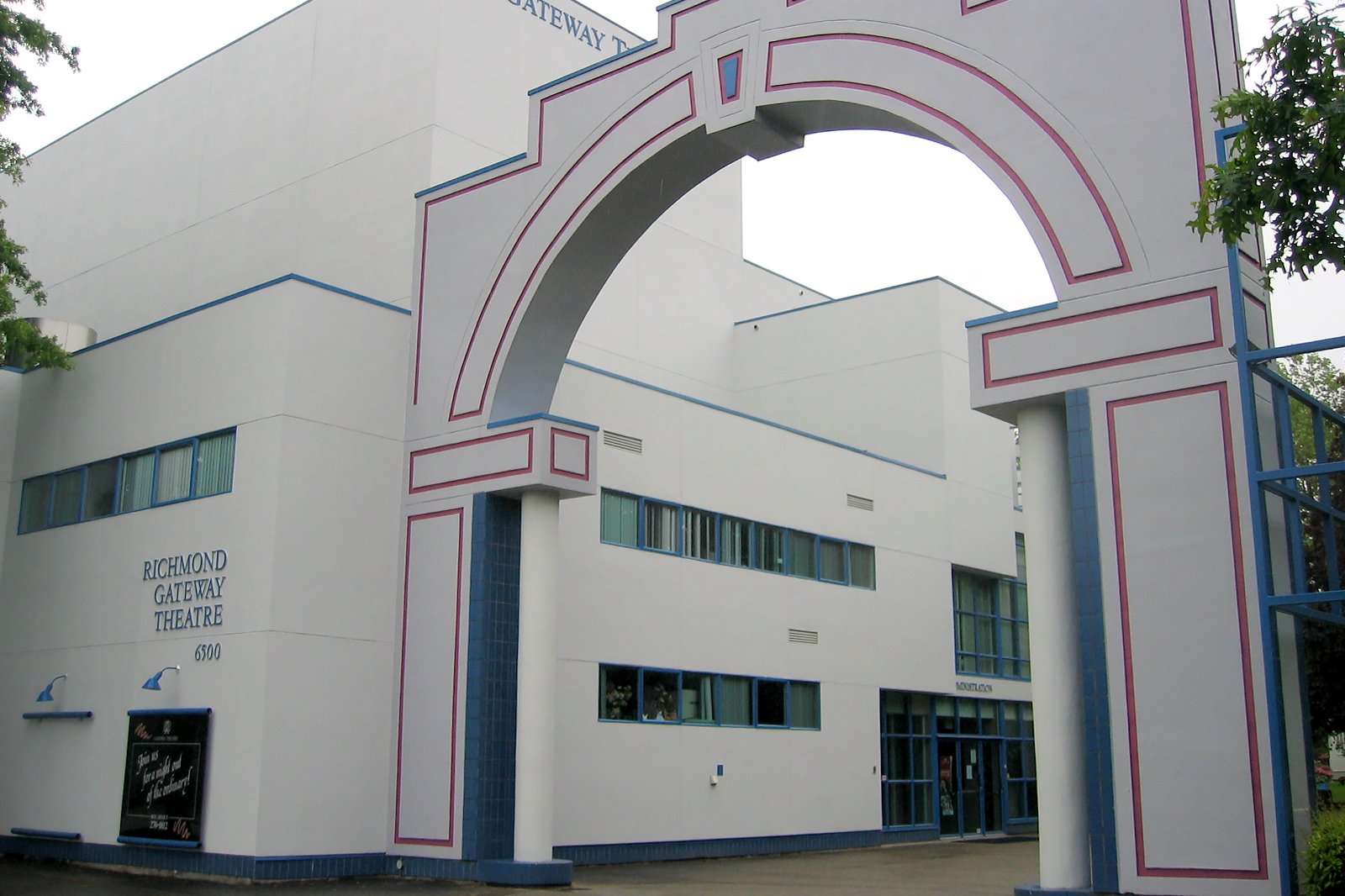 Richmond's 520-seat Gateway Theatre on Gilbert Road usually puts on a range of productions every season, including musicals, comedies, dramas and creative plays. If you visit over the Christmas holiday season, they often perform holiday plays and creative renditions of classics such as Charles Dickens' A Christmas Carol. Their plays are often refreshingly amusing, with intermittent mashups, while keeping it grounded with intricately designed costumes and live orchestral interludes.
Location: 6500 Gilbert Rd, Richmond, BC V7C 3V4, Canada
Open: Monday–Saturday from 12 pm to 5 pm (closed on Sundays)
Phone: +1 604-270-1812
Back to top