10 Best Things to Do for Couples in Toronto
Toronto's Most Romantic Places
Toronto isn't widely known as a capital of romance, but there are some great places to visit with your loved one. The city has some particularly beautiful places, from historical districts to parks and, of course, the downtown skyline, which glitters with lights in the evenings. While the almost countless ice-skating rinks around the city in the winter give ample opportunity for enjoying each other's company, the summer offers more variety, as you'll see in our list of the best things to do for couples in Toronto.
1
Morning Bike Tour of Toronto Islands
Get away from the city without having to travel far from the centre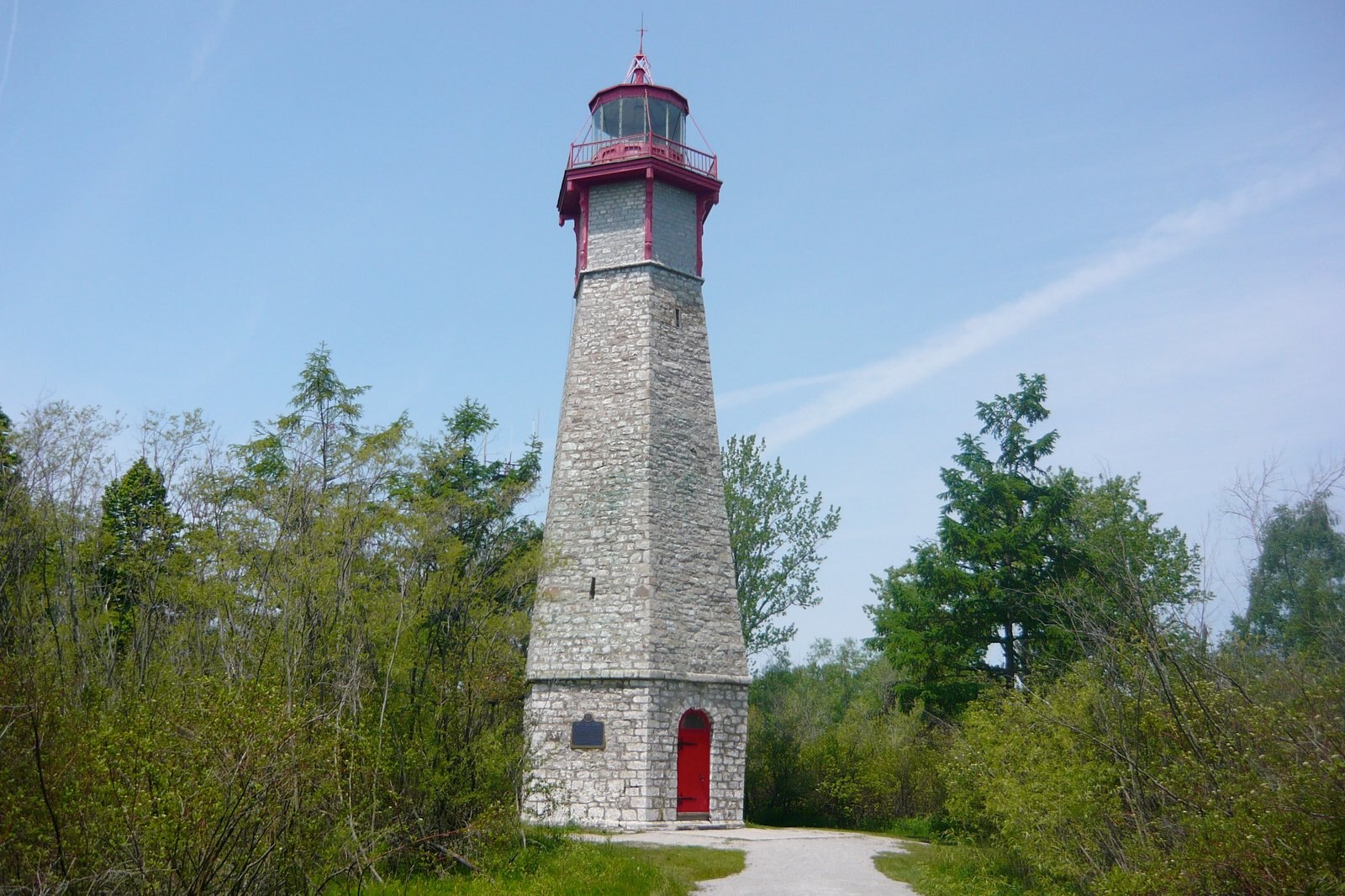 The Toronto Islands offer great views of the Toronto skyline, as well as an escape from the city without having to travel far from it. Mostly undeveloped, there's plenty of parkland and beaches to explore and you can also check out landmarks like the Gibraltar Point Lighthouse and the Royal Canadian Yacht Club. Several of the islands are car-free zones, so riding a bike is the only way to get around and enjoy the scenery. Companies like Toronto Bicycle Tours provide bikes and guides to help you get the most out of your trip.
photo by Selflearner1 (CC BY 3.0) modified
2
Walk back in time in Casa Loma
Explore the secret passages and tunnels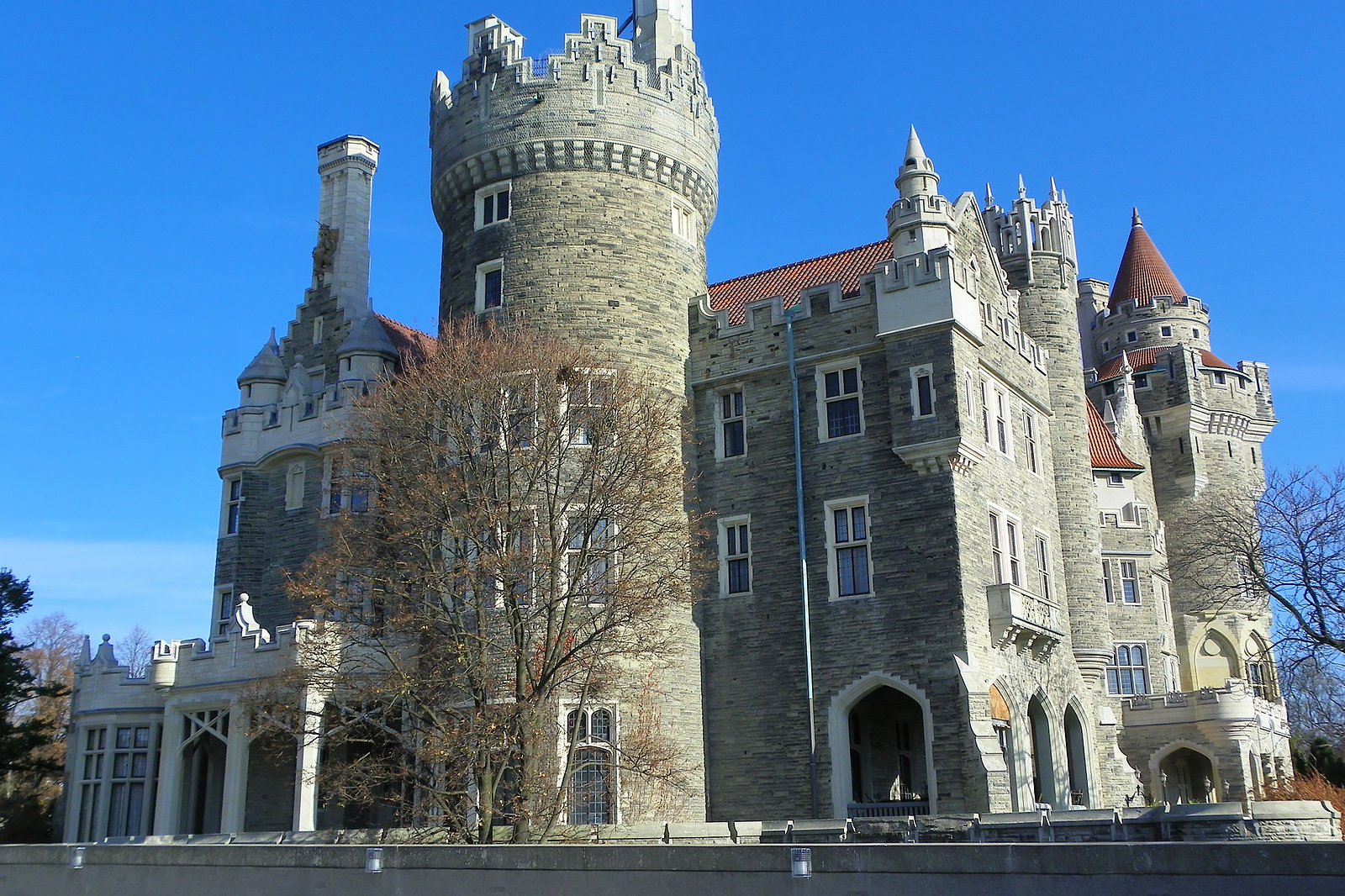 Couples
Families
History
Photo
Despite being built between 1911 and 1914, Casa Loma has the look of an 18th-century Gothic Revival castle. It was originally an ostentatious show of wealth, created by the man who built the first hydro-electric plant on the Niagara River. It's now a museum, landmark and popular venue for wedding ceremonies, thanks to its beautiful 5-acre gardens, which are open from May to the end of October. Self-guided audio tours of the 98-room castle and its grounds are available in several languages. Entry costs about $30 for adults and $20 for kids.
Location: 1 Austin Terrace, Toronto, ON M5R 1X8, Canada
Open: Daily from 9.30 am to 5 pm
Phone: +1 416-923-1171
3
Have a picnic in Trinity Bellwoods Park
Come on Tuesday for the farmers' market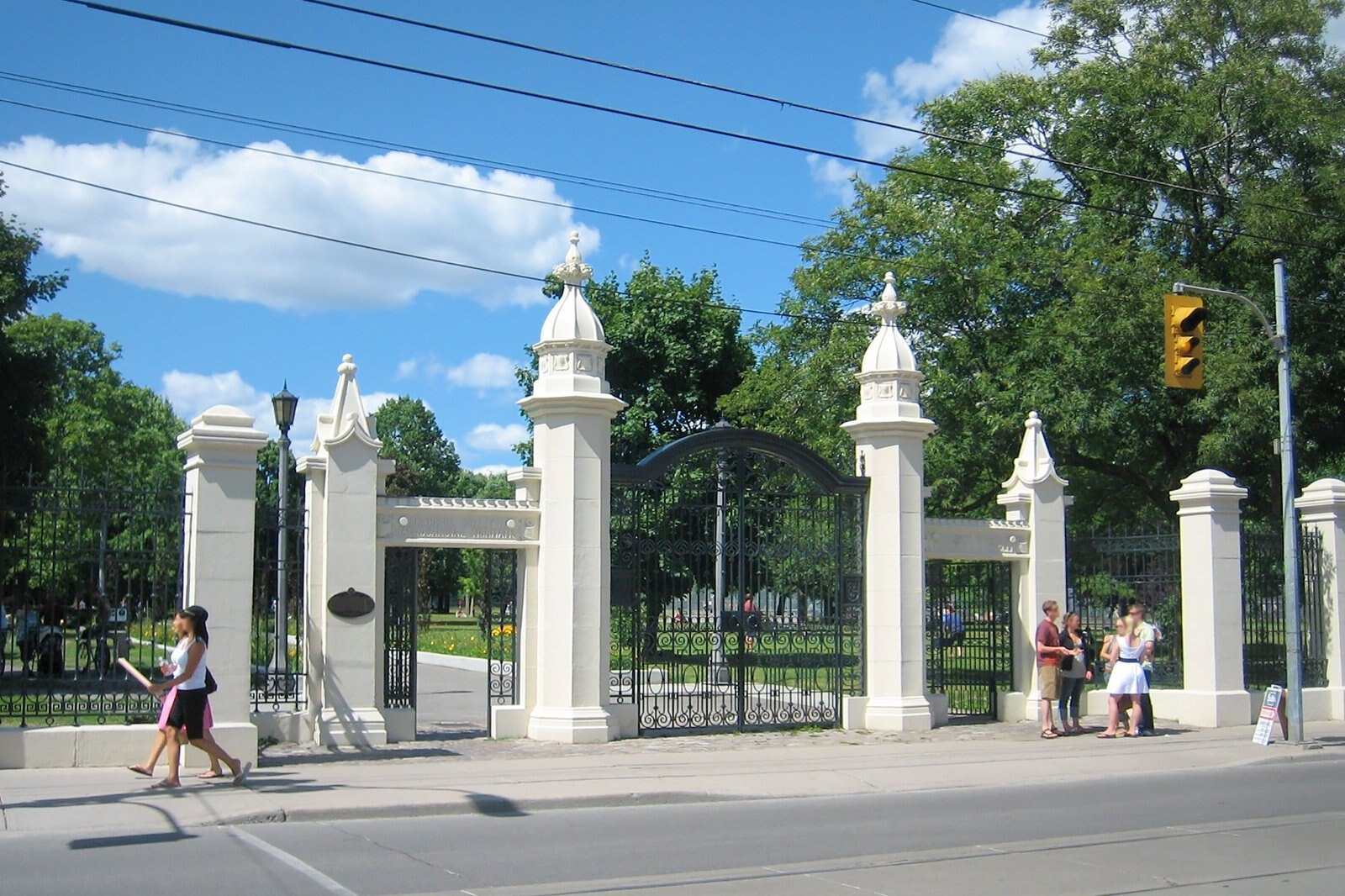 Couples
Families
Budget
Photo
Among the many parks in Toronto, Trinity Bellwoods Park is probably most popular for a romantic picnic. There are some nice wooded areas, tennis and volleyball courts, a playground for children and a farmers' market on Tuesdays during summer. In winter, there's an outdoor skating rink. You can get to the park using the streetcar as the Queen St West at Strachan Ave stop is right by the entrance. The area around Trinity Bellwoods Park has a great choice of shops, cafés and restaurants.
Location: 790 Queen St W, Toronto, ON M6J 1G3, Canada
Phone: +1 416-338-4386
photo by SimonP (CC BY-SA 3.0) modified
4
Buy something sweet at SOMA Chocolatemaker
Bean-to-bar fresh chocolate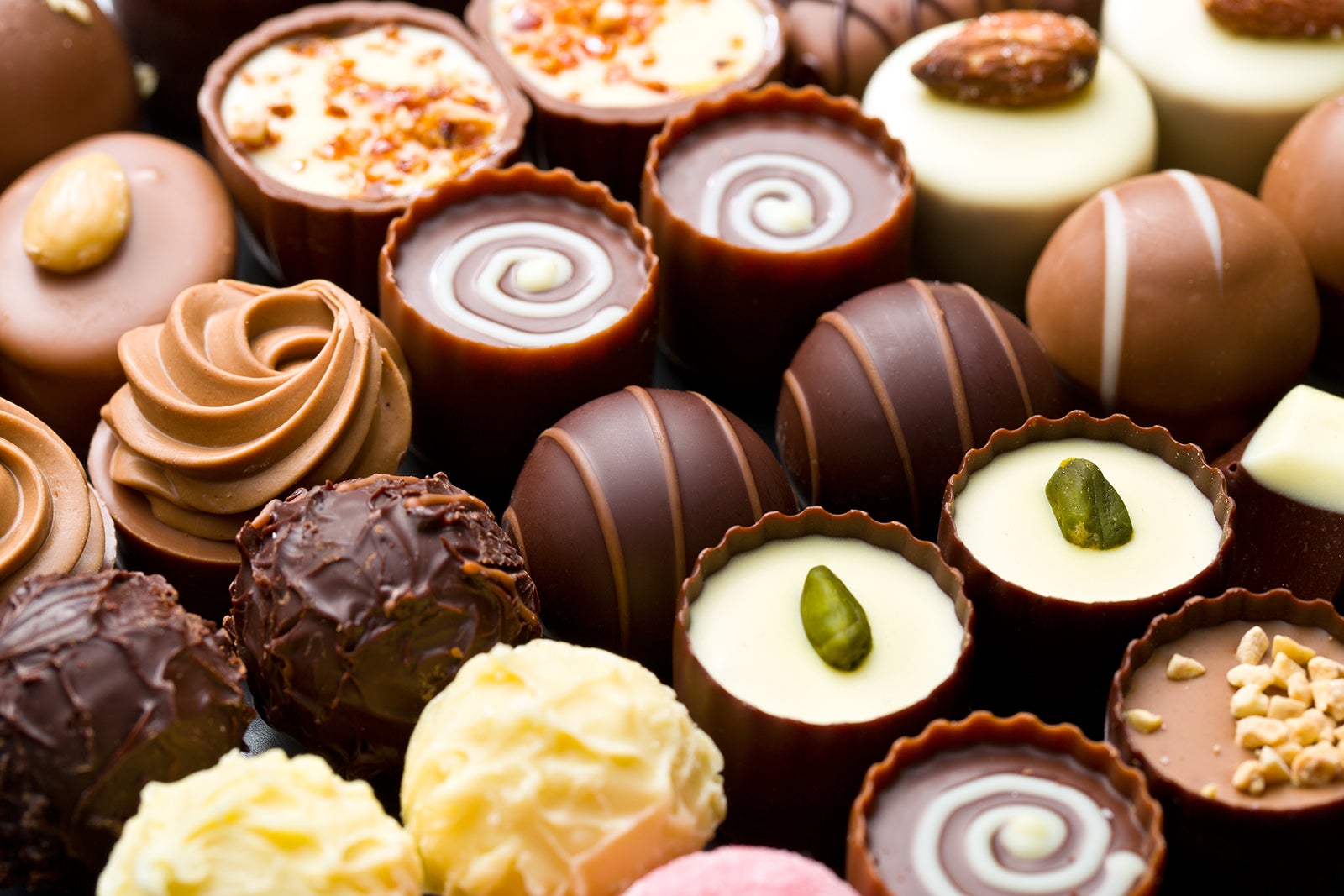 Flowers and chocolates are stables of romance and, while SOMA doesn't do flowers, they've got the chocolates down to a fine art. Their Distillery District shop is the original and arguably best, combining the charming atmosphere of the area with genuinely homemade sweets. They actually roast and winnow the cacao beans onsite, before refining the chocolate to make outstanding gelato, cookies, drinking chocolate and delightful truffles. If you've got a sweet tooth, you'll certainly appreciate the rich, chocolatey smell, which hits you right at the door.
Location: 32 Tank House Lane, Toronto, ON M5A 3C4, Canada
Open: Monday – Saturday from 10 am to 8 pm, Sundays from 11 am to 6 pm
Phone: +1 416-815-7662
5
Watch the sunset from CN Tower
Enjoy dinner with a view at the 360 Restaurant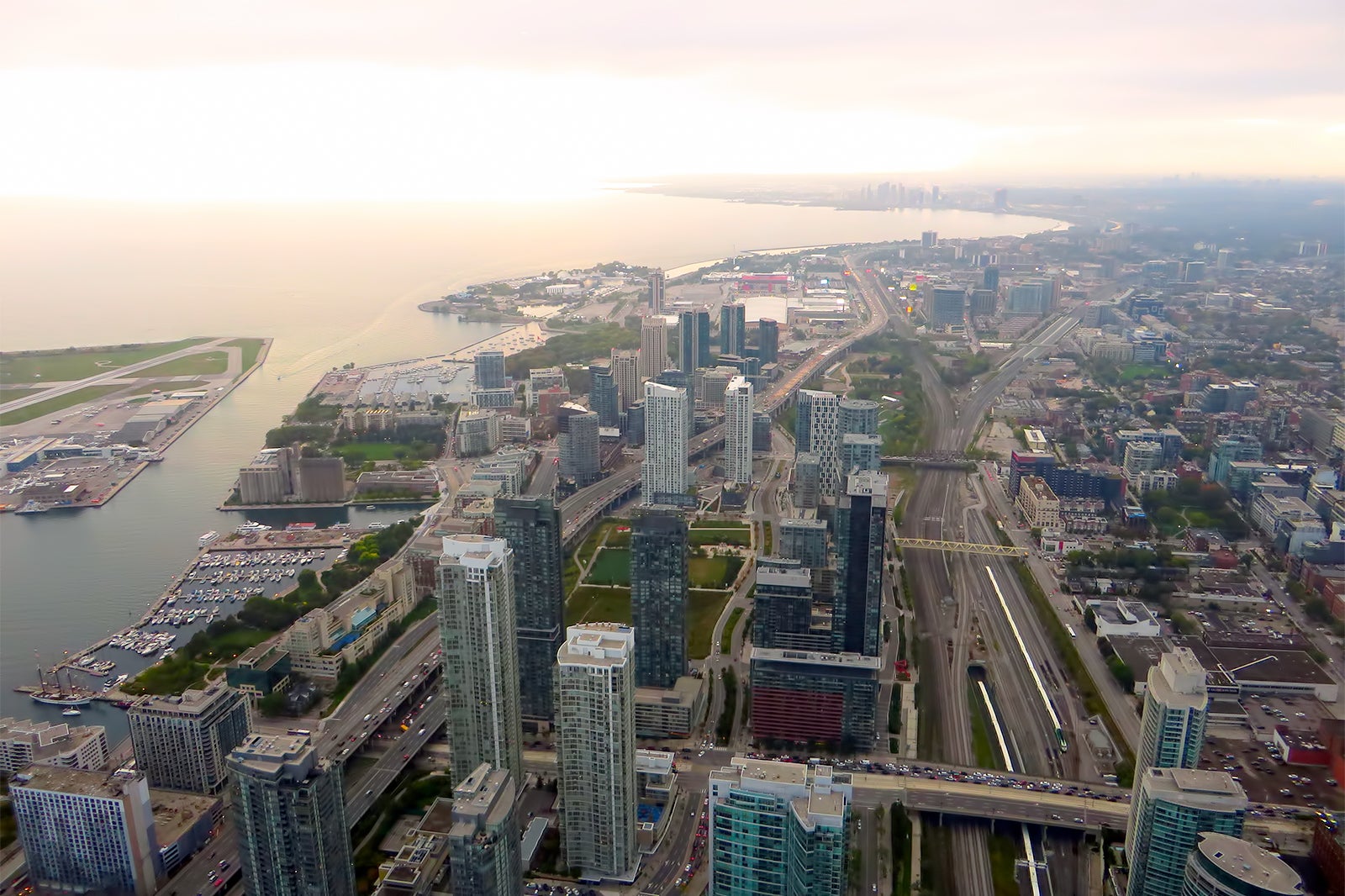 CN Tower is undoubtedly the most iconic structure on the Toronto skyline and, at 553.3 metres, is among the tallest free-standing structures in the world. Glass-fronted elevators carry you up 346 metres to the LookOut Level – the main observation deck, with views out right across the city and the nearby Lake Ontario. There is even a section with a glass floor, so the views also go straight down, too. It's undoubtedly the best place to enjoy the sunset, but you can make it even more romantic by booking a table at the revolving 360 Restaurant.
Location: 301 Front St W, Toronto, ON M5V 2T6, Canada
Open: Daily from 8.30 am to 11 pm
photo by Ken Lund (CC BY-SA 2.0) modified
6
Twilight helicopter flight for 2
Watch the sunset from 2,000 ft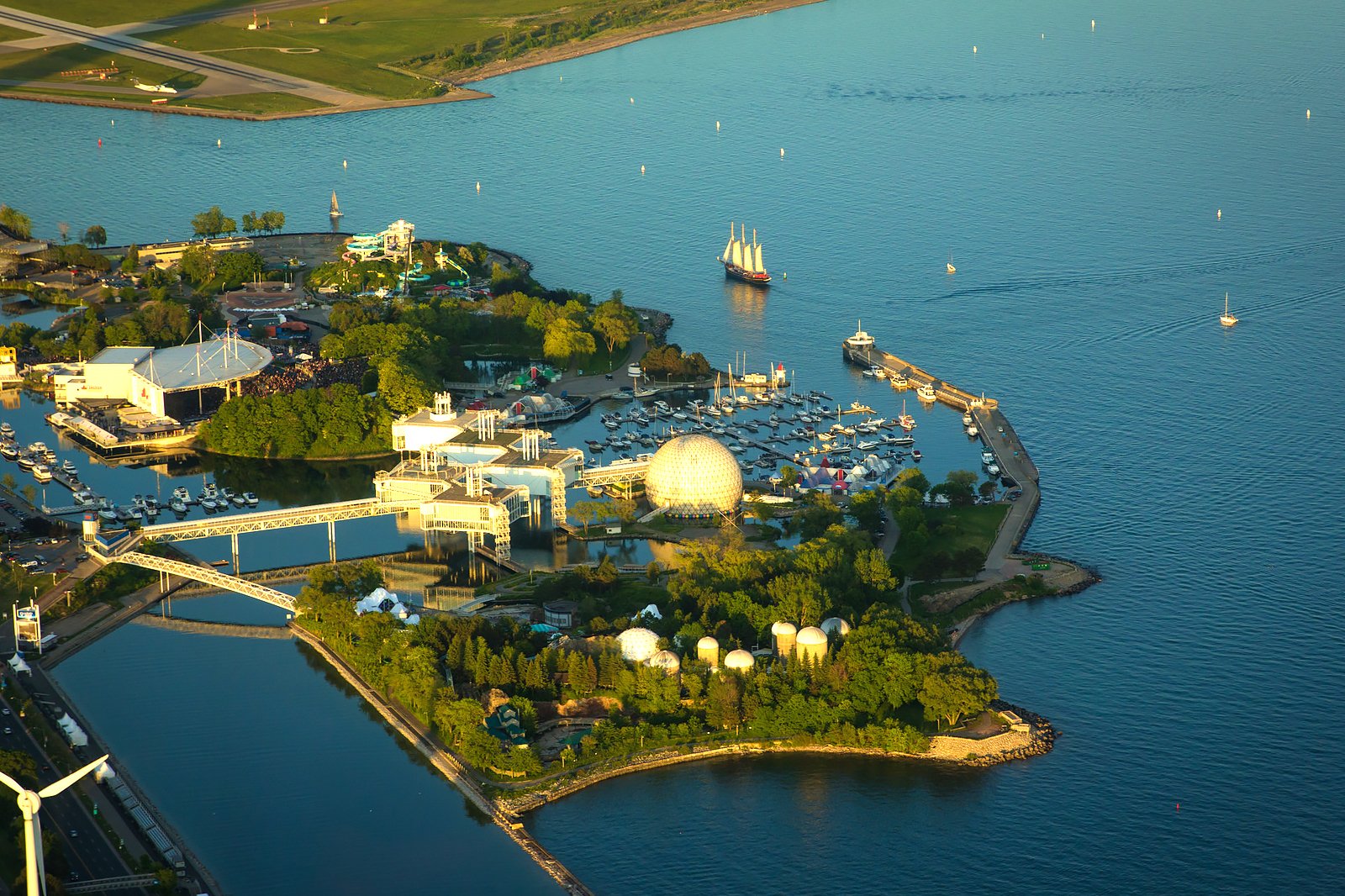 If you think the view from CN Tower is impressive, try jumping in a helicopter and hovering over Toronto at about 50 metres further up! Toronto Heli Tours offers that opportunity, with flights just for 2 (and the experienced pilot, of course) taking you over Exhibition Place, High Park, the city centre and the lights of the Harbourfront area, with the dying rays of the sun glittering off Lake Ontario. Daytime flights are available, but the sunset version has a special romantic something that even the complimentary gift basket can't match.
photo by Tibor Kovacs (CC BY 2.0) modified
7
Chester Hill Lookout
One of Toronto's most romantic viewpoints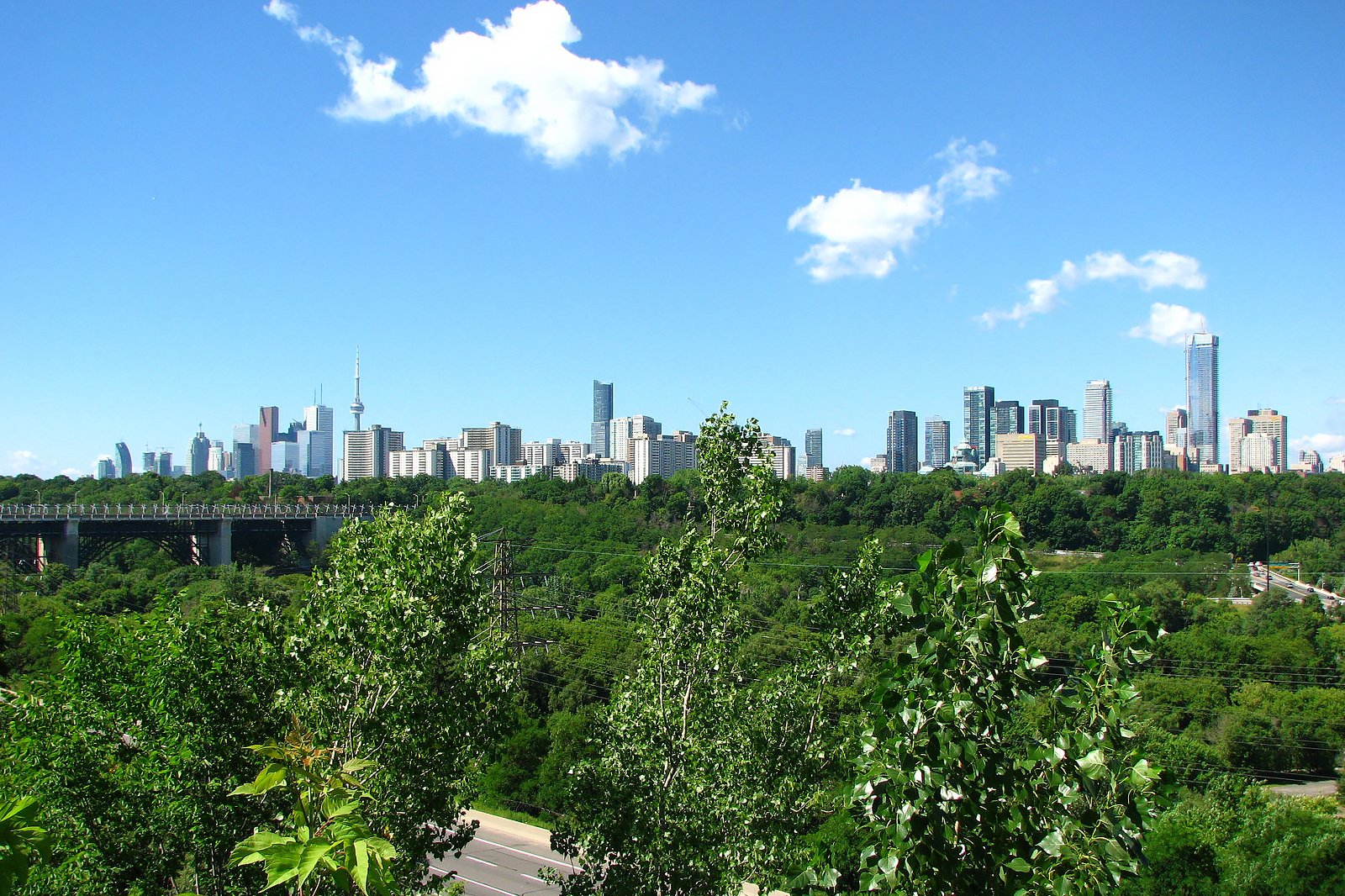 The Chester Hill Lookout is in a slightly odd location, being at the end of a residential street in the Playter Estates area to the north-east of Old Toronto. However, the quiet cul-de-sac offers one of the best free views of the city's skyline around. Looking out across the Don River and the surrounding parkland, you'll see striking Bloor Viaduct in the foreground, with the CN Tower standing tall behind it. No other view layers Toronto's natural, industrial and commercial scenery in such a way. It's especially romantic in the evenings, when the skyline is lit up by the city lights.
Location: Chester Hill Rd, Toronto, ON M4K 1V4, Canada
8
Toronto Harbour dinner cruise
Dinner and dancing on Lake Ontario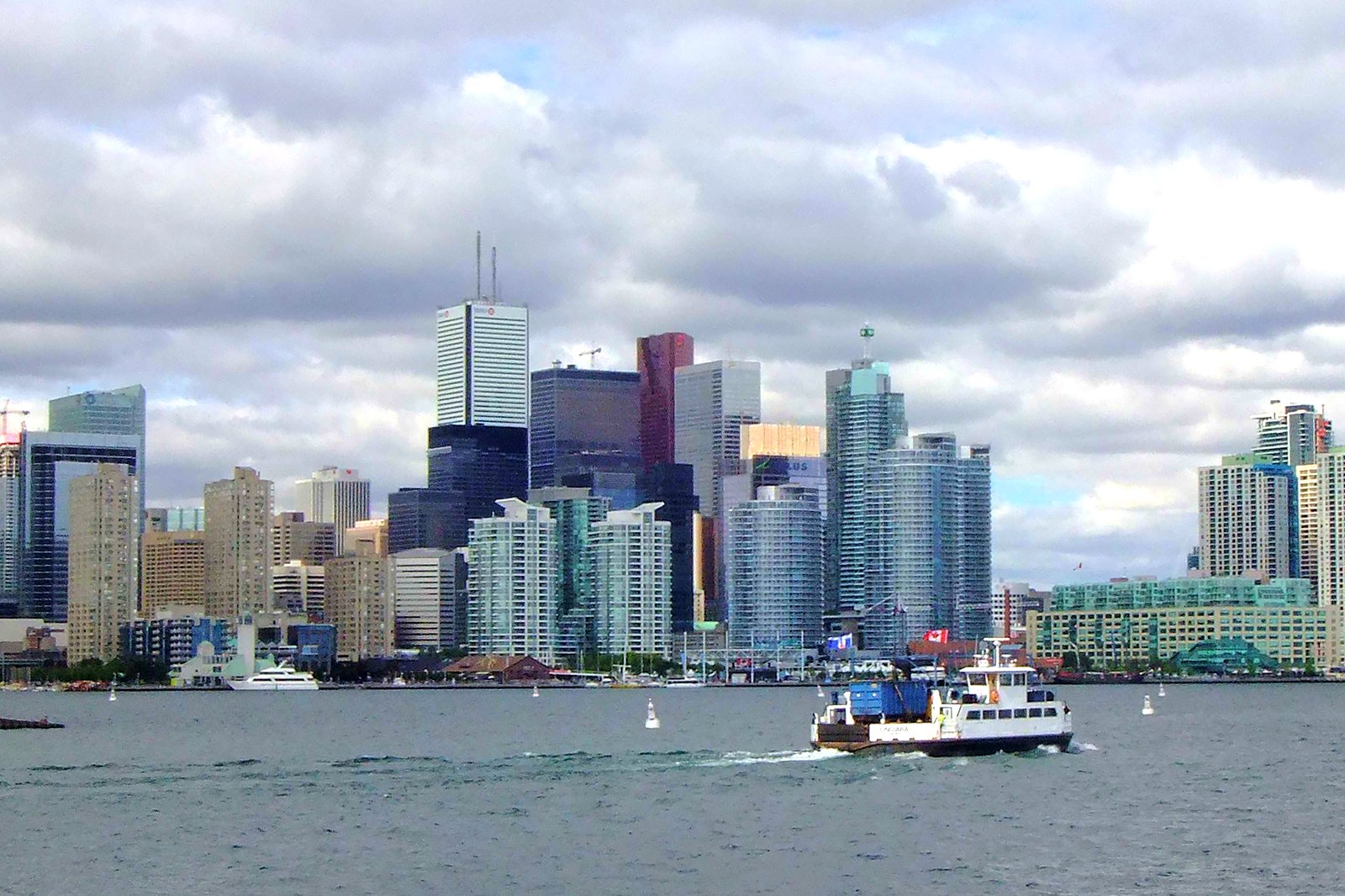 Couples
Photo
Food
Nightlife
Luxury
There are plenty of great restaurants in Toronto, but there aren't many which can offer as good a view of the downtown skyline. A harbour dinner cruise gives you a unique angle of the Harbourfront area, with iconic sights like the CN Tower, Rogers Centre and Gibraltar Point Lighthouse. Naturally, you also get a first-class buffet-style meal, with vegetarian and vegan options available. After your meal, you can dance to the tunes from the DJ or just enjoy the view with your loved one.
photo by Patrick Chan (CC BY-SA 2.0) modified
9
Rooftop bars
Drink in the view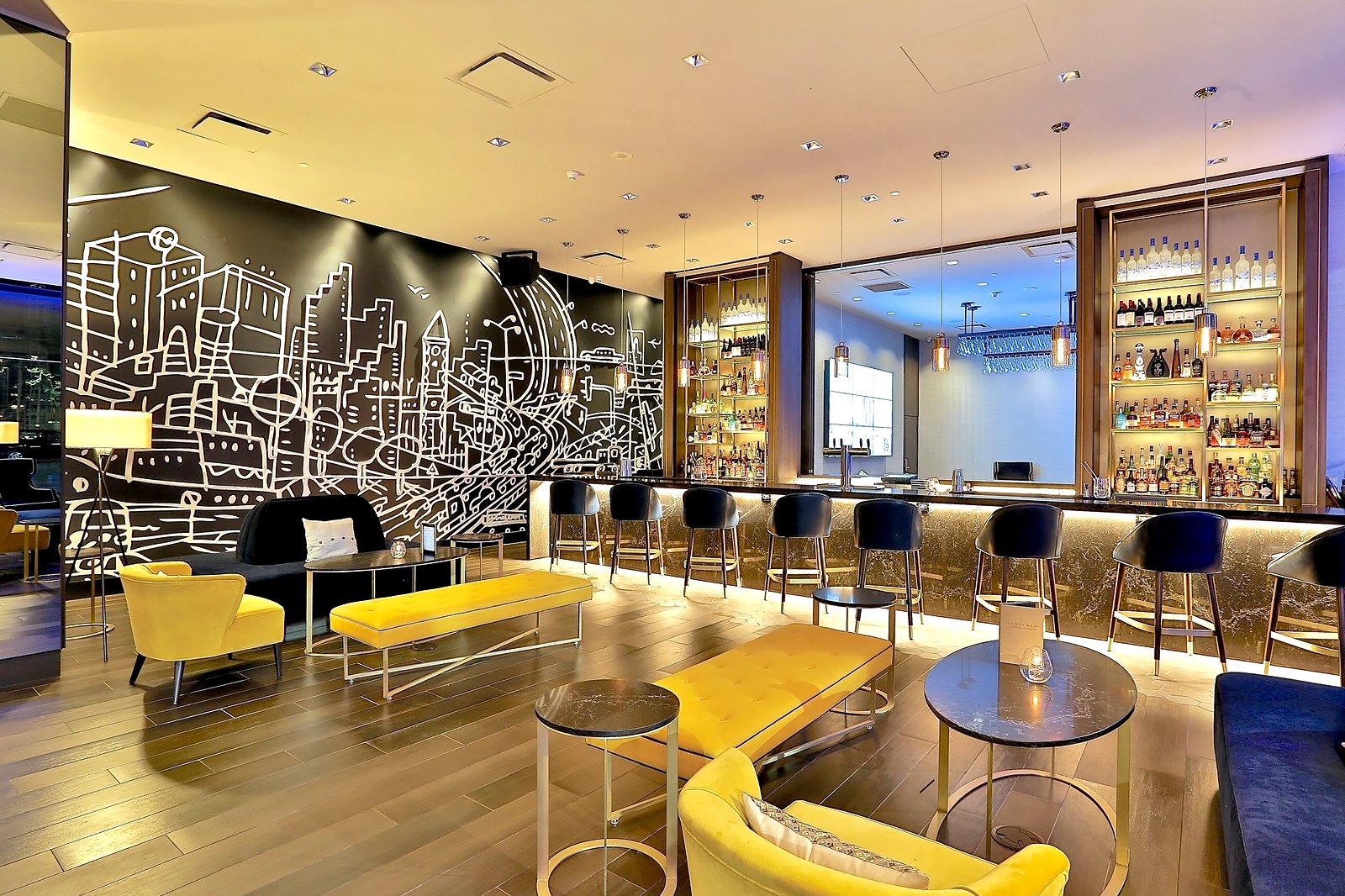 When the sun is shining, Torontonians like to be out enjoying it. There's a good number of rooftop bars that allow them (and you) to do just that. Perhaps one of the best views is available from The Thompson Hotel's poolside bar, but they demand smart eveningwear. The Porch on Adelaide Street West is a lot more casual and still gives a great view of the CN Tower. With a large covered area, the Sky Yard at the Drake Hotel is open all year round, whatever the weather.
10
Play mini golf at Putting Edge
Glow-in-the-dark golf course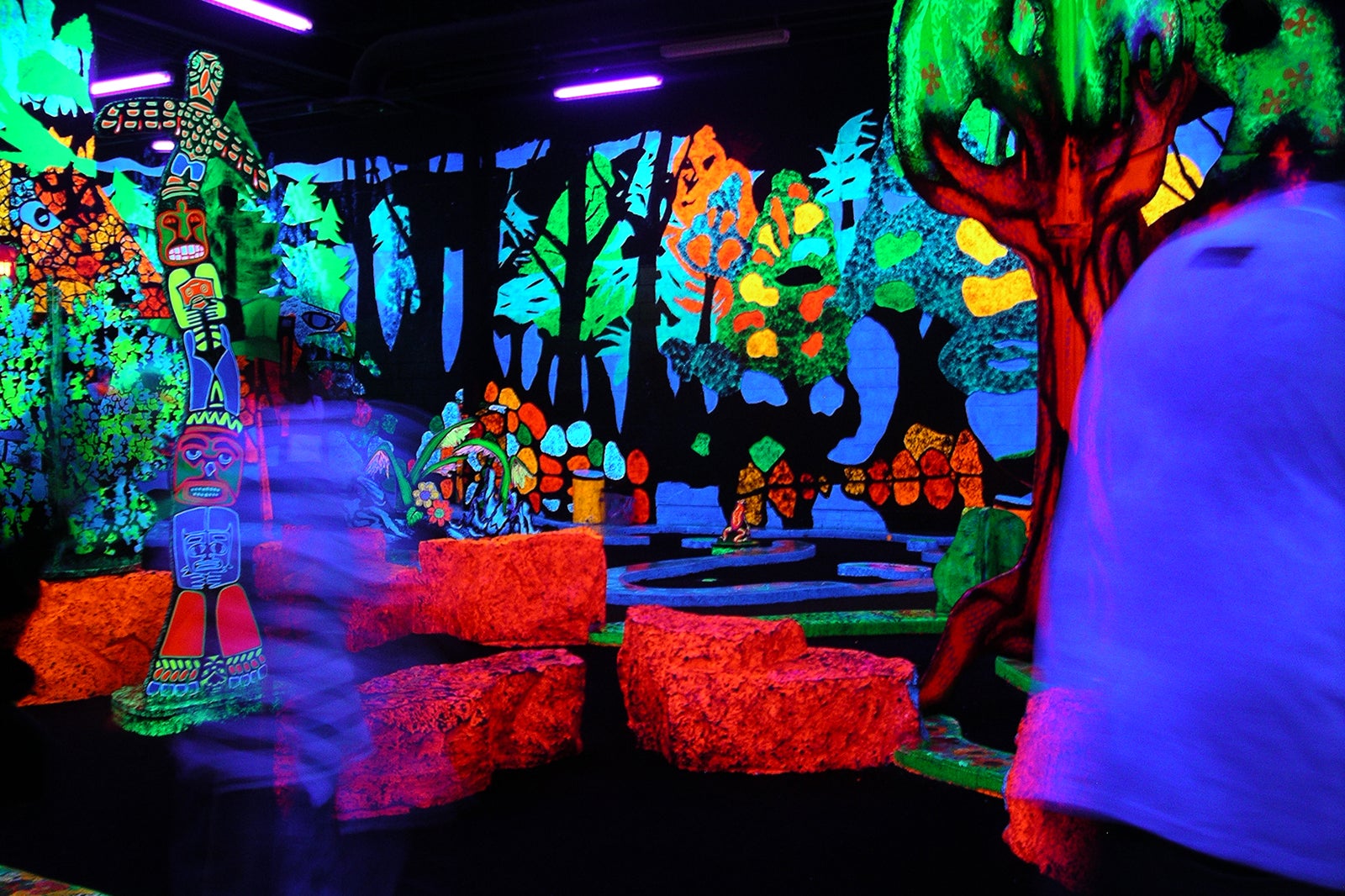 Couples
Families
Unusual
Group
Putting Edge takes the relatively mundane activity of mini golf and spices it up a little by putting the course in a dark room with obstacles and walls lit up with glow-in-the-dark paint. It makes it a bit more fun and quite a bit more challenging since it becomes difficult to judge slopes and angles. There are several Putting Edges around the outskirts of Toronto, with the Vaughan one being the closest to the city centre. It has an 18-hole course with ocean, jungle and astronomical themes. There's also a gaming arcade you can play in afterwards. Entry costs about $12 each.
Location: 60 Interchange Way, Concord, ON L4K 5C3, Canada
Open: Monday – Thursday from 3 pm to 9 pm, Fridays from noon to midnight, Saturdays from 10 am to midnight, Sundays from 10 am to 9 pm
Phone: +1 905-761-3343
photo by Marko Kudjerski (CC BY 2.0) modified
Why book with Hotels.com?