12 Reasons Why Ubud is Better Than the Beach
Why You Should Really Visit Ubud
Here are the top reasons why Ubud should be your base when holidaying in Bali. This upland town is best known as the island's artistic and cultural capital, and it's where most visitors go to when they've had enough of the sun, sea and sand of Bali's popular beaches. What Ubud lacks in coastlines, it makes up for with green valleys and adventures into nature, as well as vibrant historical sites and an eclectic shopping scene.
Ubud central is usually the starting point, with highlights along the Jalan Raya Ubud main road. But surrounding villages like Payangan and Tegallalang are dotted with hidden gems: paddies, sacred water temples, magnificent archaeological sites, white water rapids and villages home to master craftsmen.
1
Ubud offers a more relaxed atmosphere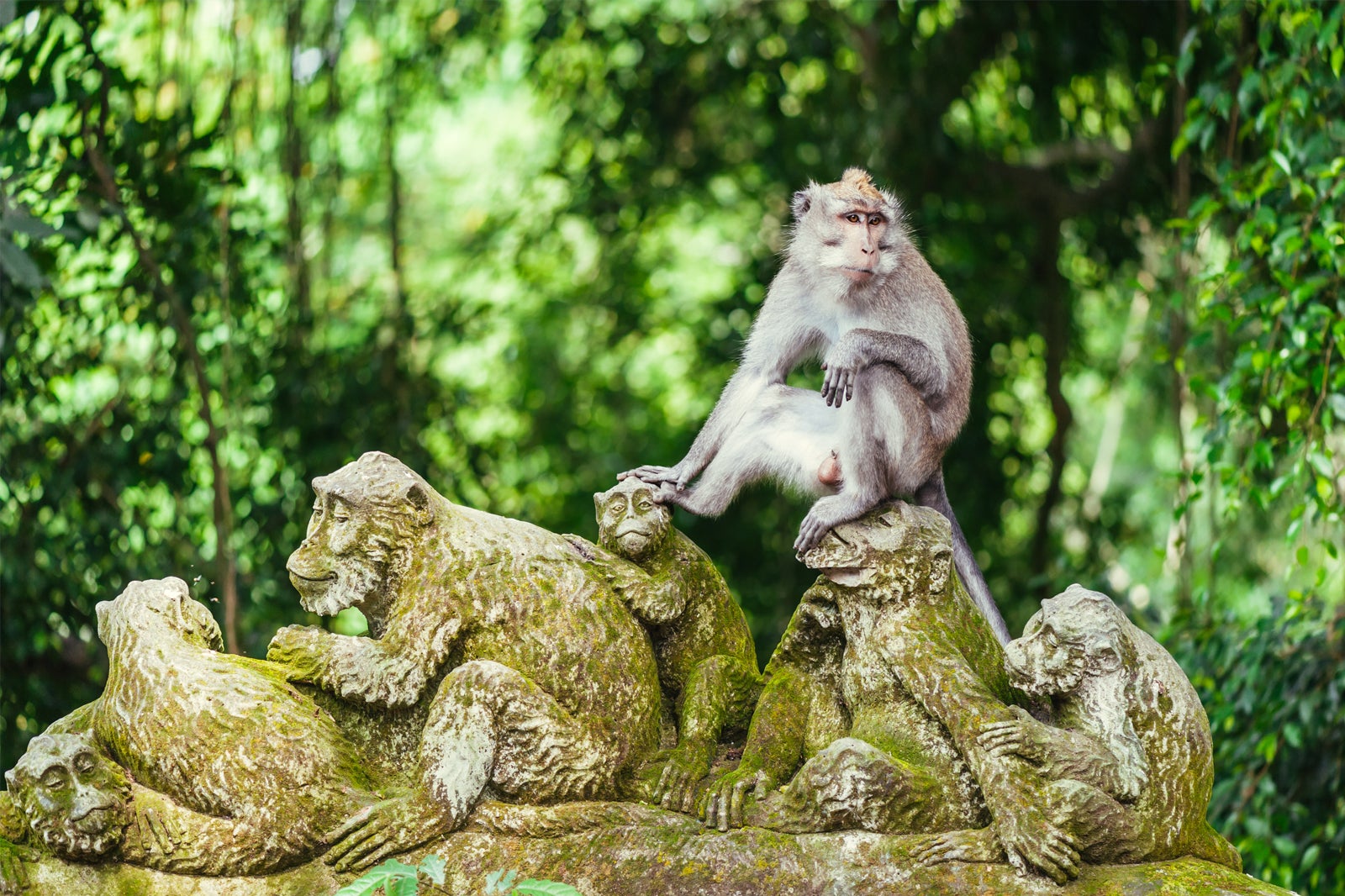 Ubud is a favourite destination for many thanks to its cool highland location, a slow-paced village lifestyle, and an overall laid-back atmosphere. Ubud is cooler and greener compared to Bali's southern coastal areas, so it's no wonder that it attracts spa-goers, yogis and wellbeing practitioners.
Nature lovers and photographers are also treated to great views, particularly along the Ayung and Petanu river valleys. Most of Ubud's landscapes comprise rice fields backed by green hillsides. You won't find any shortage of hotels and resorts in Ubud – be it a budget homestay or a 5-star luxury chain.
2
Lots of cheap (but great) stays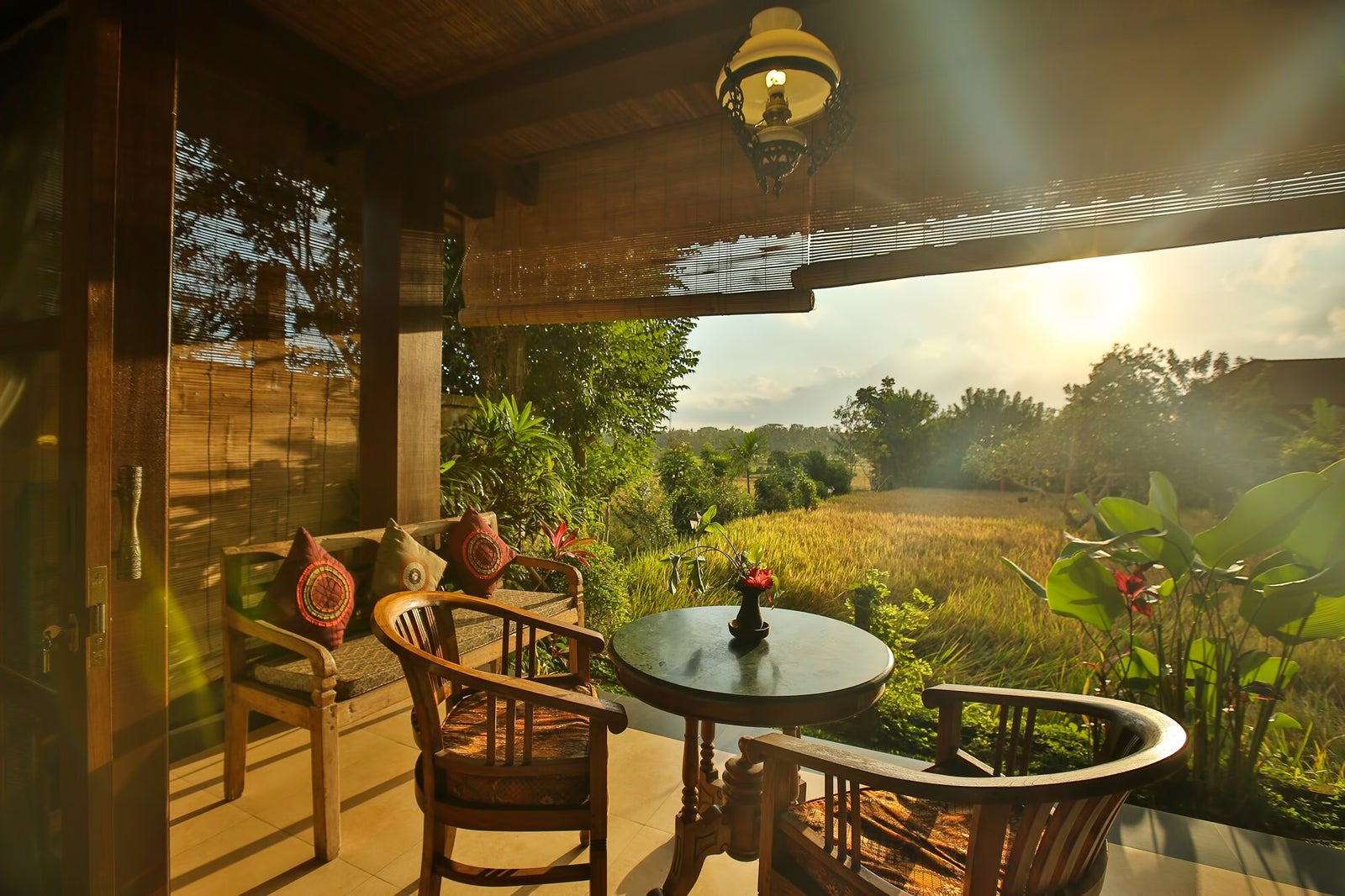 Like Kuta and Legian, Ubud is popular among backpackers, thanks to its collection of cheap guesthouses and homestays. You can find a good selection of hotels that are under US$50 a night – most of which provide you with a homey vibe as most of these are locally run by Balinese families.
The 'staying with locals' factor offers a closer connection to genuine village life compared to a larger hotel – great if you're looking for new cultural encounters on your travels. Some budget stays in Ubud also offer the soothing green views that Ubud is famous for.
3
Ubud is home to amazing resorts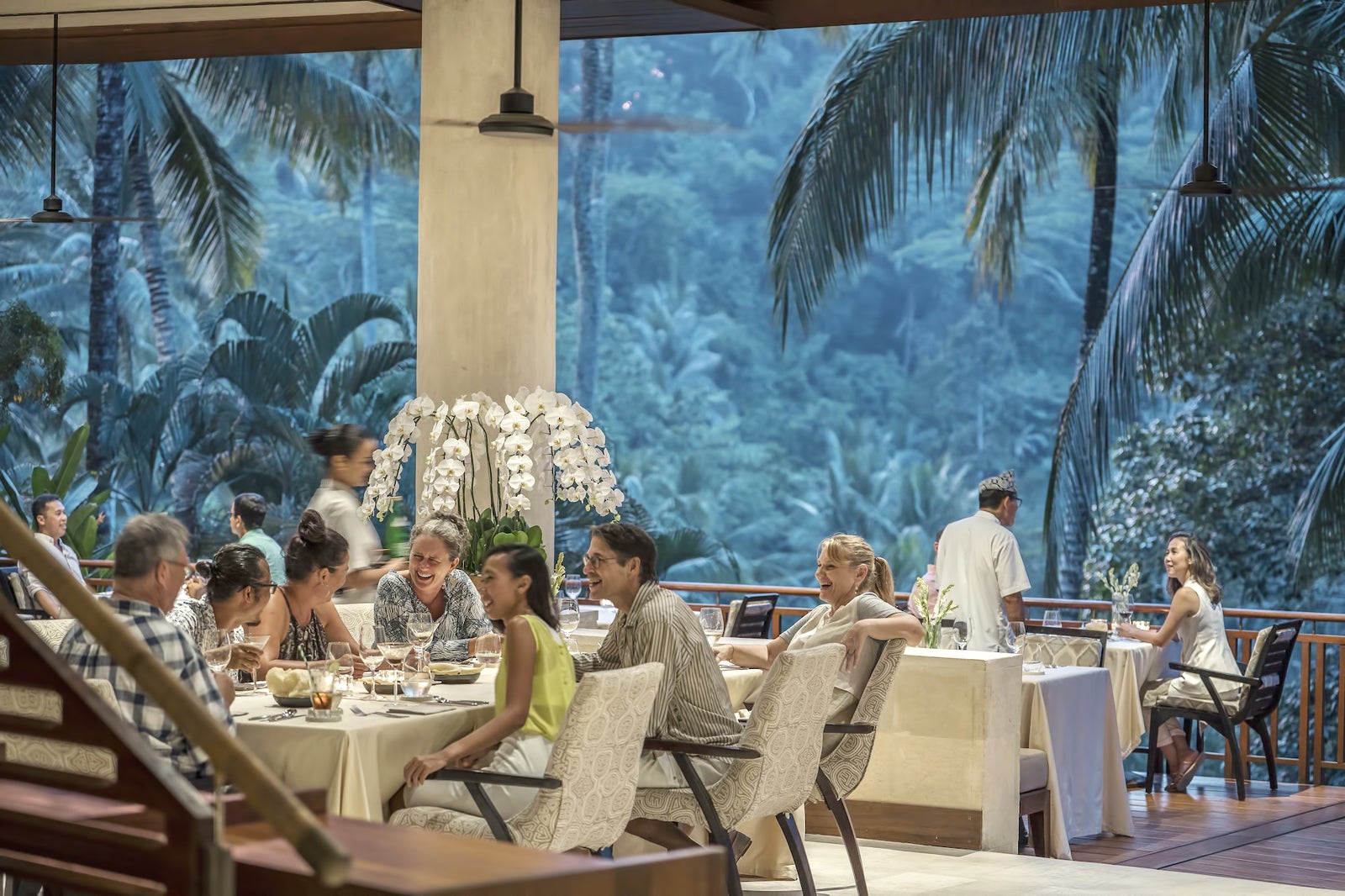 Ubud offers a great selection of luxurious resorts that offer amazing views besides budget and locally-run homestays and guesthouses. You can expect elegant chalets and villas, pools, water features, amazing onsite dining venues and spas that are set against natural backdrops of lush river valleys and green forests.
Some cover a whole valley side, such as the Four Seasons Resort in Sayan, the Royal Pita Maha, and the Mandapa, a Ritz-Carlton Reserve, among others.
4
Bali's cradle of arts and culture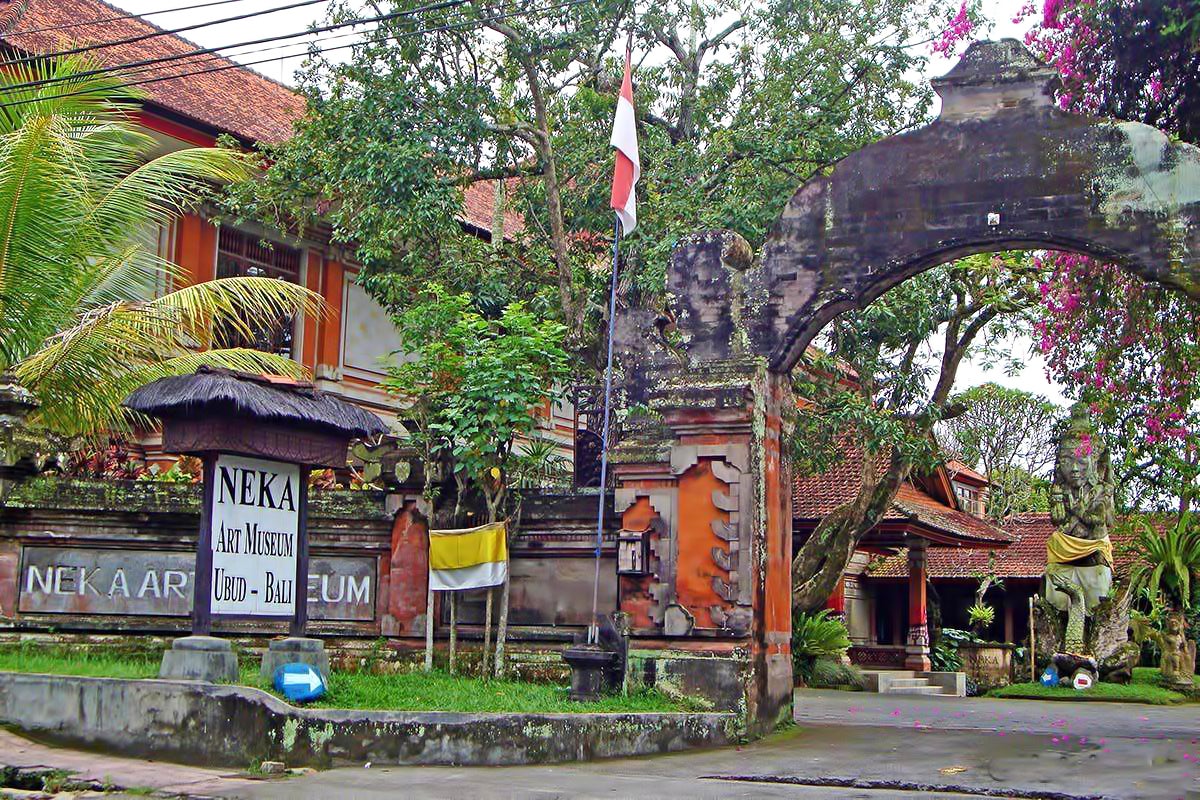 Couples
Families
History
Photo
If you're into arts, culture and history, you'll find a wealth of highlights to discover in Ubud. It's home to numerous art museums and galleries, such as the home and studio of the late Antonio Blanco, the Neka Museum that houses numerous historical masterpieces of famous Balinese painters and the owner's own collection of rare kris daggers, and the Agung Rai Museum of Art (ARMA) which regularly features rare performing arts at its open amphitheatre.
Batubulan village, slightly outside Ubud, is famous for showing the Barong dance performances. The Puri Saren Ubud Royal Palace and even some restaurants in Ubud offer cultural dinners with vivid dances such as the Legong.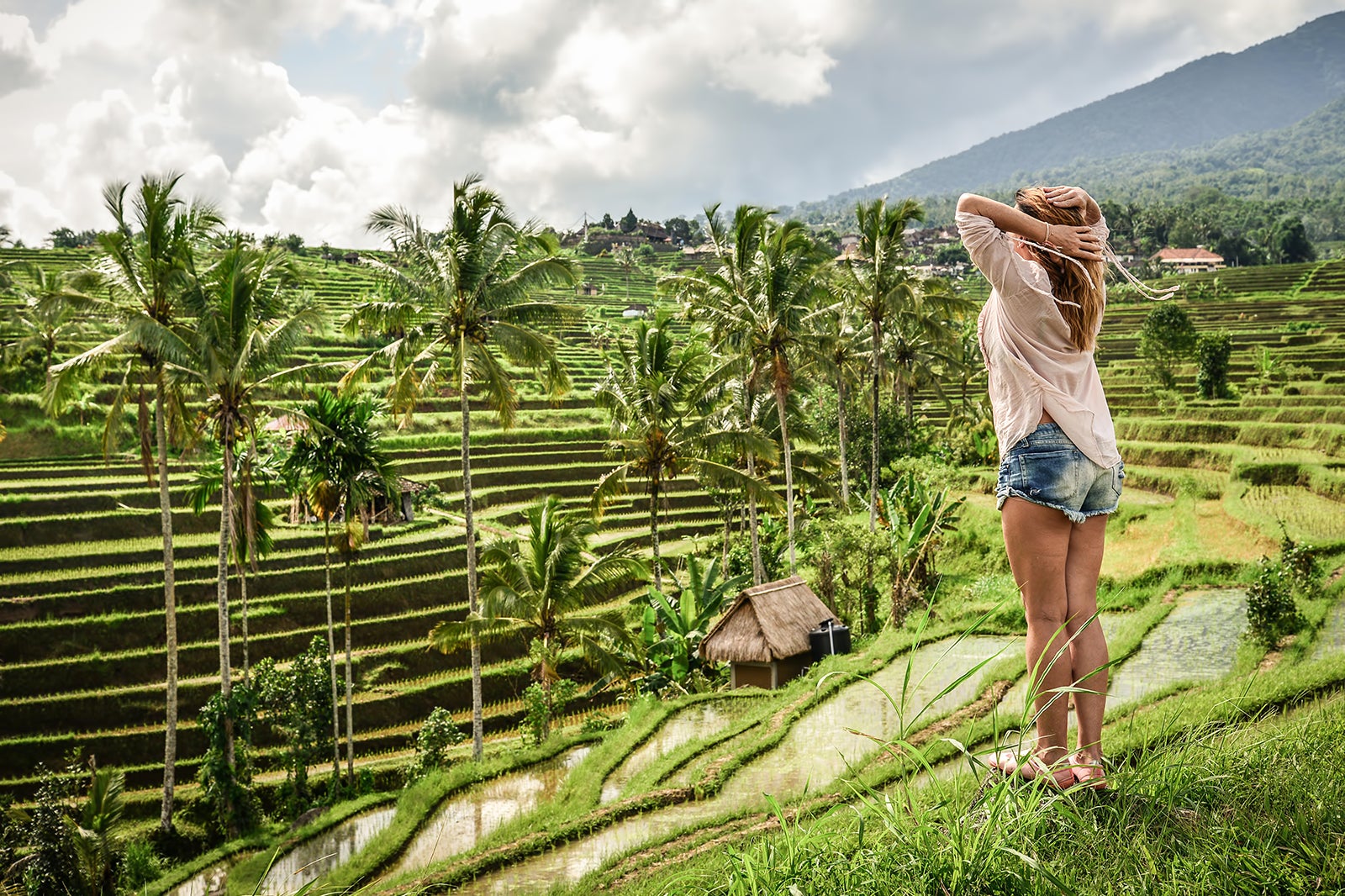 Ubud is surrounded by stunning sceneries, which come in a larger variety compared to the resort towns down by the beach. The most famous vista is probably Tegallalang with its beautifully terraced rice fields, but there are so many more lush and green valleys around Ubud to discover.
There are also many extraordinary temples, such as Gunung Kawi, set under foothills or into rock faces, and the similarly named Gunung Kawi Sebatu in the village of Sebatu north of Tampaksiring, just waiting to be explored.
6
Shop from bargain to boutique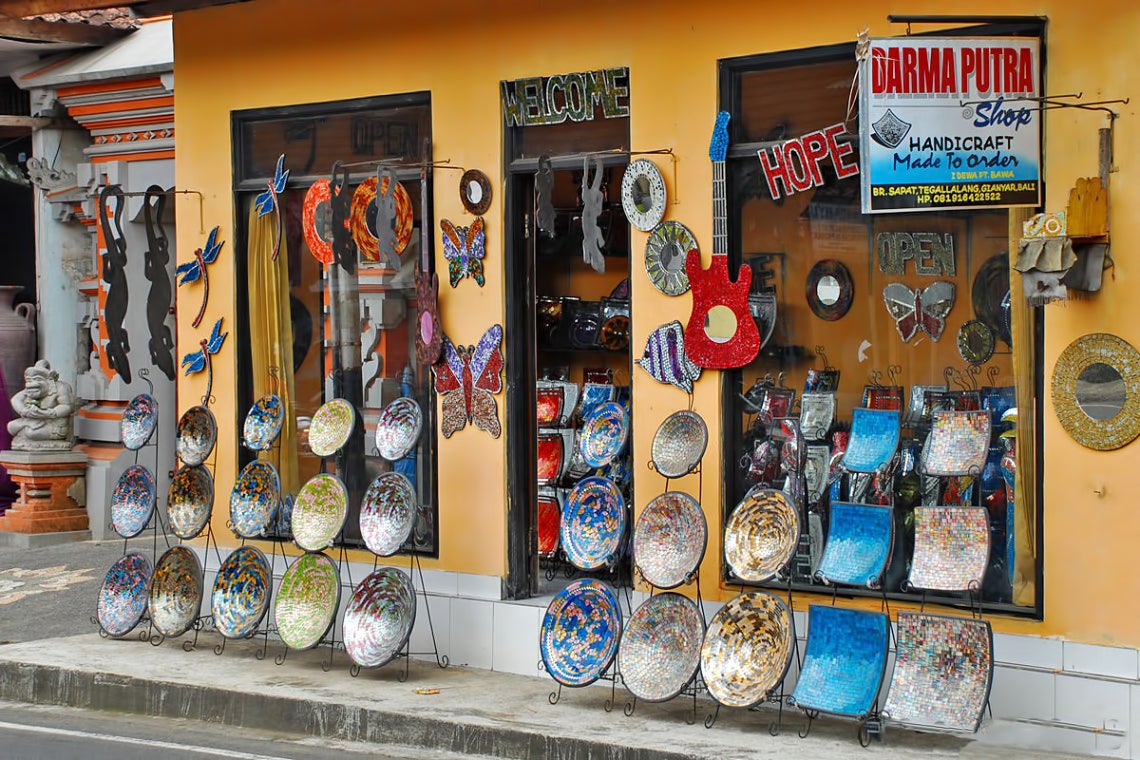 When it's time for bargain-hunting, Ubud considerably offers many more choices than what you would find in the beach resort areas, say Kuta or Sanur, for instance. The Ubud Art Market in the town centre is usually the first choice, while others such as the Sukawati and Guwang art markets offer immersive shopping experiences where numerous and different stalls display paintings, woodcarvings and locally crafted curios of all sorts.
The Jalan Raya Ubud main street and its branching routes such as the Monkey Forest Road are lined with various art shops and even some high-end fashion boutiques. For authentic Balinese crafted gold and silver, head down to the craftsmen's villages of Celuk and Mas.
7
Enjoy from local to world-class dining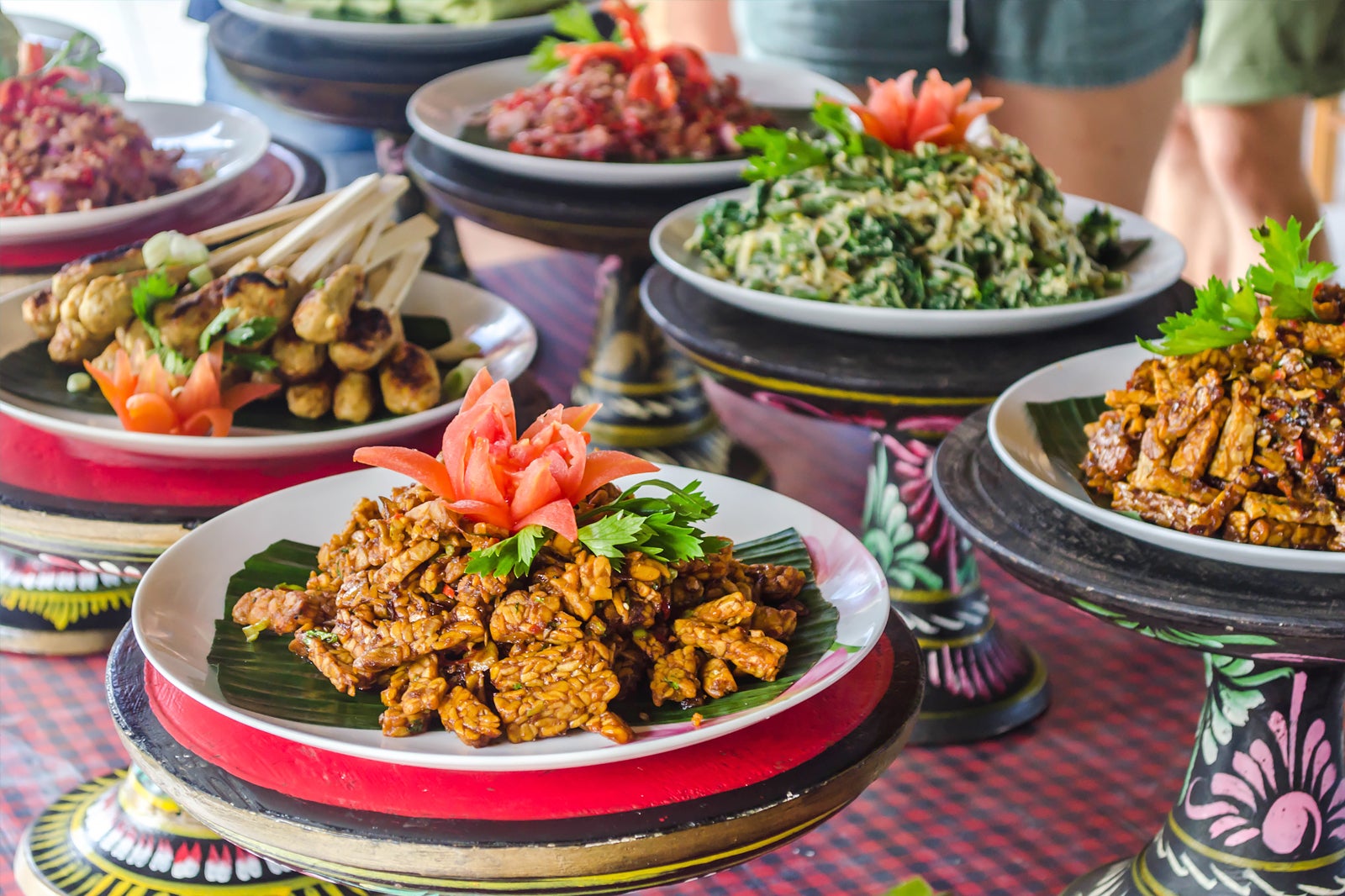 With its more rural settings compared to the developed resort areas in Bali's south, Ubud has many roadside eateries called warung and a variety of local restaurants to try out. Looking for Bali's famous babi guling spit-roast pork? Try the popular Warung Babi Guling Ibu Oka near the community hall which is just across the road from the Ubud Royal Palace.
Want to try Bali's popular crispy duck or slow-cooked betutu chicken or duck? The mid-range Bebek Bengil and the Bebek Tepi Sawah restaurants are worth trying. And if you're looking for world-class dining, there are great spots ranging from Wine Spectator-awarded restaurants to acclaimed restaurants that artfully offer creative fusion cuisine using locally sourced ingredients.
If surfing is one of the main attractions down at the coastline, Ubud has plenty of rice trekking and village cycling as well as adrenaline-pumping activities. Start at Ayung River, home to Bali's white-water rafting scene, where you can enjoy an exciting day out along the longest and largest river. Along the course, you can cool off under a waterfall, wade through or jump into crystal-clear freshwater pools, and catch the occasional sight of exotic birds and wildlife.
Canyon tubing is also a great way to cruise, which takes place along a smaller stream in Payangan, up north. For slightly drier (but oftentimes muddy) action, rev up and conquer some highland dirt trails on an ATV quad bike or a 2-seater buggy.
9
Ubud is among the world's leading yoga destinations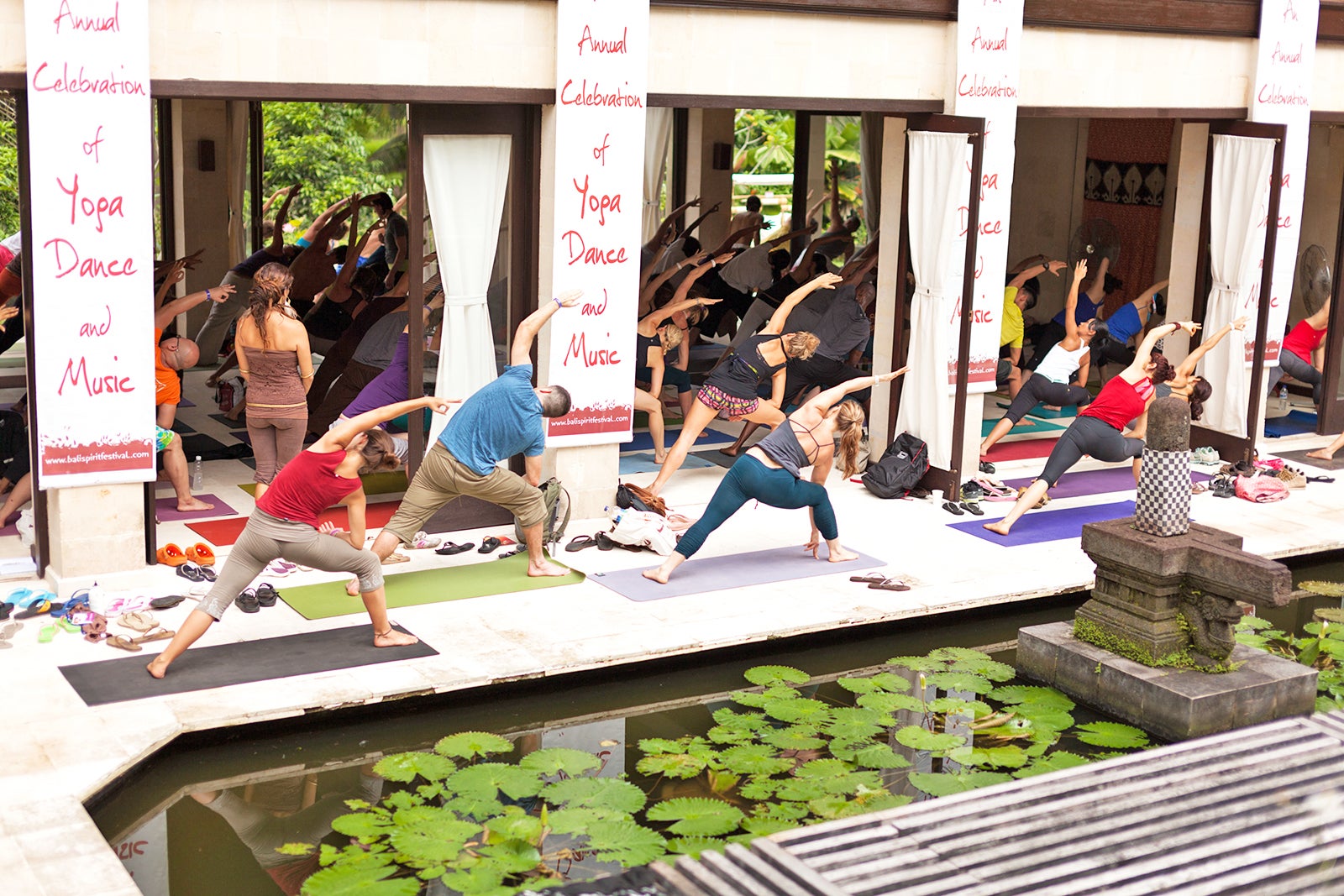 Due to its cool upland location and soothing nature scenes, it's no wonder that Ubud has evolved into a spiritual healing and wellbeing destination. Ubud attracts yoga practitioners from all around the world and it has the most number of yoga and spiritual shops compared to the other popular beach resorts on the island.
Apart from standalone workshops or yoga retreats offering regular classes, almost all hotels and resorts in Ubud offer yoga or meditational classes as among its main guests' activities. The annual Bali Spirit Festival tops it, with most of its yoga and dance events taking place in and around Ubud.
10
Great spas to help you further relax and unwind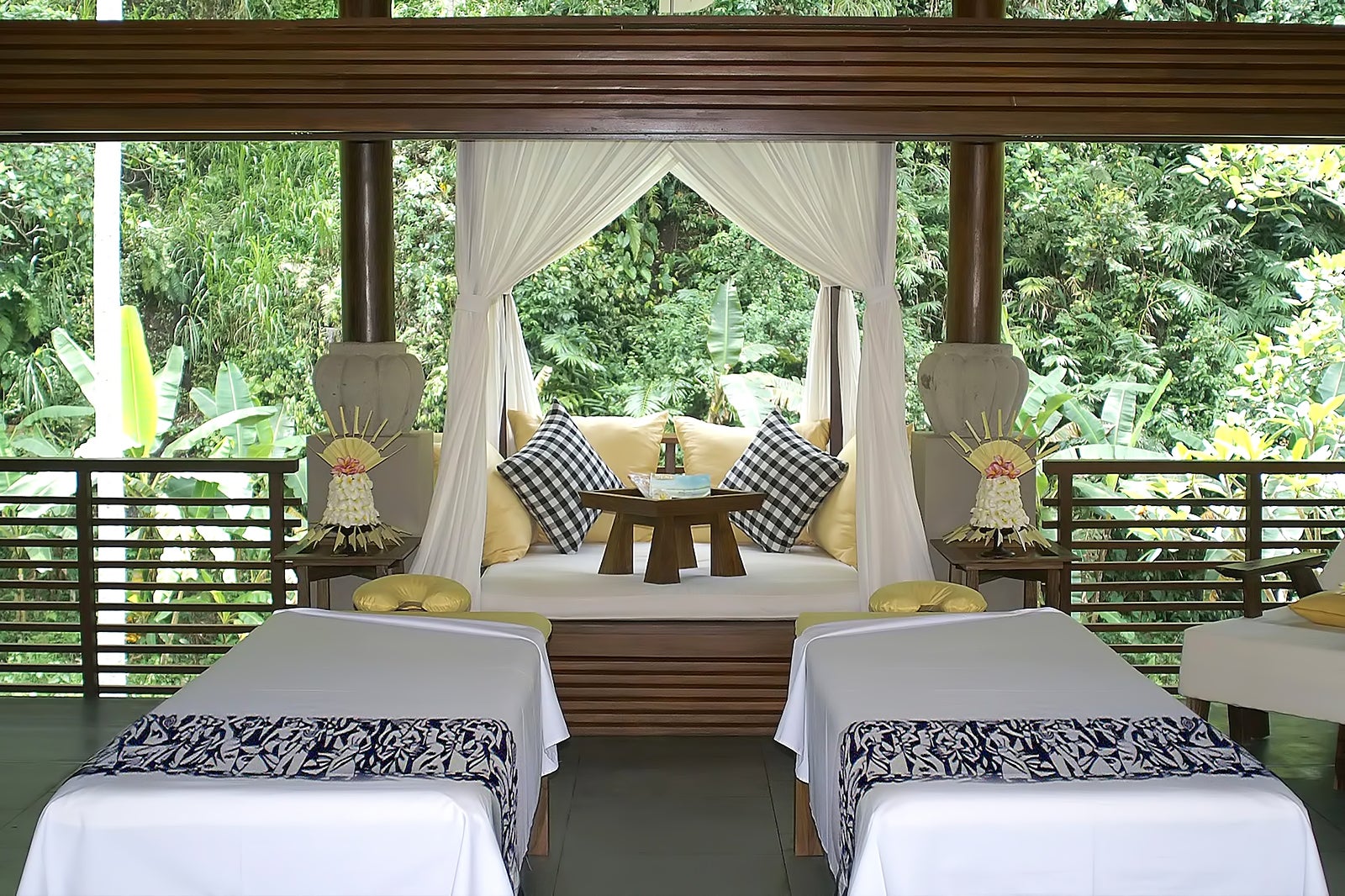 Ubud's home to among the island's most outstanding spas, most of which are set amongst breathtaking nature or with unique features to complement your pampering experiences. Among the many, check out the Riverside Spa at the Maya Ubud Resort, with its spa treatment pavilions on the bank of the Petanu River, or the Lembah Spa at the Viceroy Ubud, overlooking green hills.
The Mango Tree Spa at Kupu Kupu Barong Villas features a set of exclusive treatment rooms that are uniquely designed in the style of bamboo tree houses, but filled with luxurious amenities dedicated to spa treatments. The soothing highland locations and climate complement the settings and overall experience.
11
Parts of Ubud are mystical and mysterious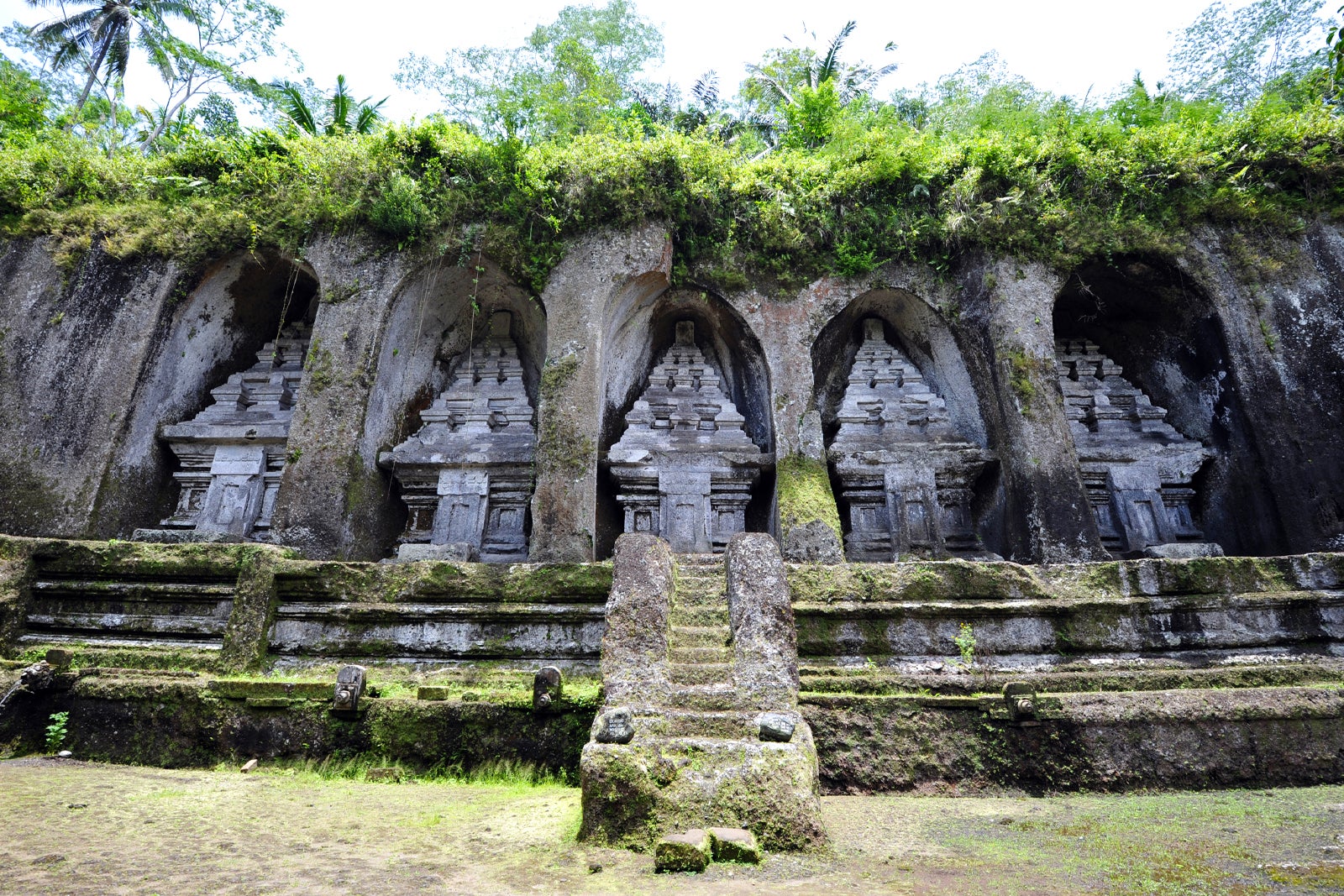 Ubud is as mystical and mysterious as it is beautiful. You'll find such vibes at the famous and ancient sites such as the Gunung Kawi rock temple. Deep within the heavily forested sacred Ubud Monkey Forest, moss-covered and shadowy temples for the deceased are hidden from the adjacent roadside art markets. They're away from the plain sight of shaded pathways where the nosey macaques mingle with equally inquisitive visitors.
photo by chensiyuan (CC BY-SA 4.0) modified
12
Ubud offers a different kind of sunset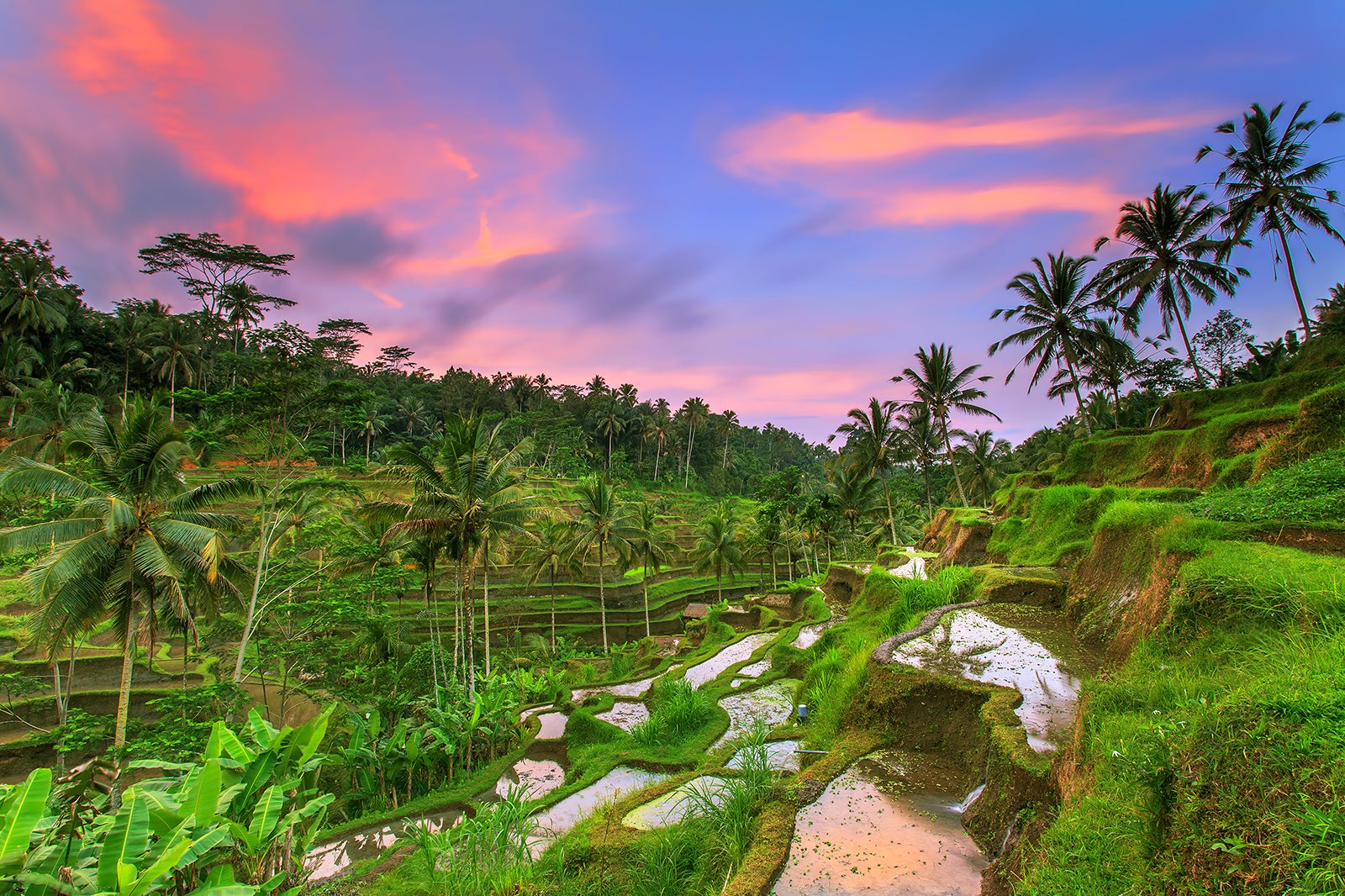 Sunsets in Ubud can be as exceptional as down on Bali's favourite beaches, with undulating rice paddies and mountain silhouettes in place of the rolling surf. You can find such scenery on an afternoon walk along Ubud's famous Campuhan ridge, or simply with an afternoon tea at one of the beautiful restaurants along the Sayan ridge – the likes of the Ayung Terrace at the Four Seasons or from a table setting at restaurants set along the Sayan ridge.