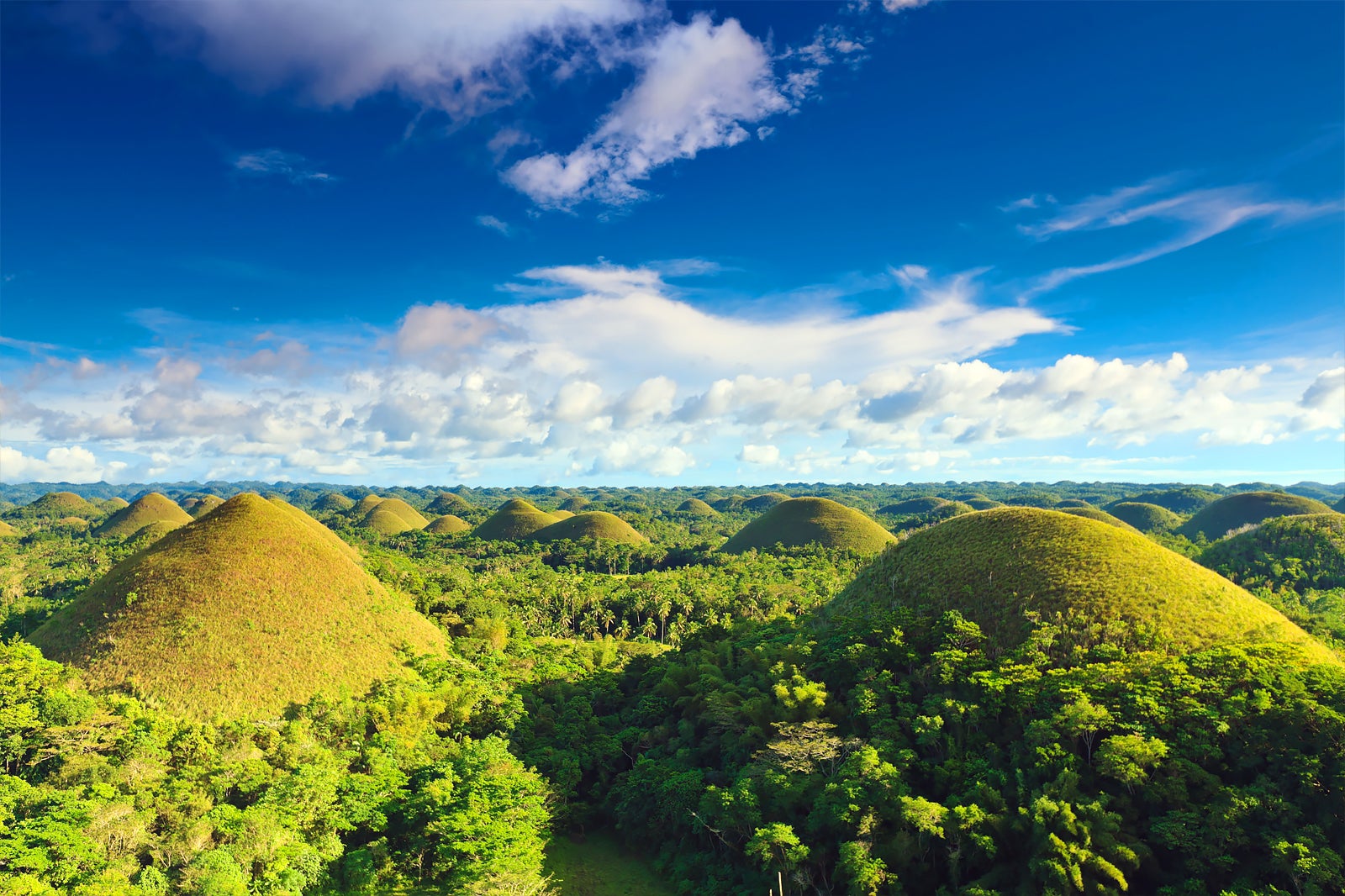 Bohol
What you need to know before you go
Bohol is a province in the Central Visayas Region and is the 10th largest island in the Philippines. Found just off Cebu Island, the 75 pristine tropical islands surrounding mountainous main Bohol Island are great for beach bums and thrill-seekers alike. Best known for its enigmatic dome-like chocolate-coloured hills, other attractions of Bohol Island combine natural and manmade wonders, including heavenly beaches, historical architecture and sensational marine life.
Tagbilaran City is the commercial hub of Bohol and is the main port of arrival. Most of the island's resorts are concentrated around here and Alona Beach and are just a short jeepney ride away. Thanks to a pleasant balance of being developed but not over-developed, it's easy to see why the locals call the island "God's little paradise".
What to see & do in Bohol
Featured stories & fun stuff
15 Best Things to do in Bohol Island

Bohol Island ranks among the best destinations in Southeast Asia as few places on earth combine natural beauty with interesting man-made structures so well. One day can be spent trekking through the jungle, spotting some of the world's oldest primates while the next can be spent admiring the island's colonial architecture and the next lazing on a beautiful beach...
Where & what to eat in Bohol
6 Great Restaurants in Bohol Island

There are some great restaurants around Bohol Island, ranging from top-class places with romantic views to budget-friendly local joints. Many restaurants combine classic Filipino and western food, essentially giving you the best of both worlds. You can even find some places serving other Asian cuisines – particularly Japanese and Thai. A large portion of the higher-end restaurants is...
Where to shop & what to buy in Bohol
4 Best Shopping Experiences on Bohol Island

The selection of shopping experiences in Bohol Island is not as wide as it is in Manila or Cebu, but it still has some great handicrafts and contemporary shopping outlets to call its own. Bohol has some exceedingly good basketry – the quality of craftsmanship is fantastic. Most tourist attractions have their own gift shops where token pieces can be acquired...
Back to top