Punta Cana Travel Essentials
Useful Information to Help You Start Your Trip to Punta Cana
Our Punta Cana Travel Essentials lays out the essential information you need to help you plan your trip to one of the most popular destinations in the Caribbean. No matter how frequently you travel, some questions will always need answers: What's the weather like? How can I get from Punta Cana International Airport to my hotel? What currency and type of plug do I need?
We have all these answers plus other basic info about the best time to go, getting there, getting around, and a few useful travel tips. You'll also learn about the most popular landmarks in Punta Cana such as Bavaro Beach, Altos de Chavón, and Hoyo Azul. It's all compiled in this Punta Cana Travel Essentials. After reading this short and easy-to-read guide, you will be a little more prepared to start your trip to Punta Cana, Dominican Republic.
1
When is the best time to travel to Punta Cana?
Punta Cana has a tropical climate with an all-year-round average temperature of 26°C.
With an average of 6 rainy days per month, December–April is the driest time of the year. It rains about 11 days per month in May–November. The chances of facing a hurricane are high in September–October.
The peak season is from December to February. Expect crowds and high hotel rates at this time of the year.
The best time to visit Punta Cana is from March to May. Hotels won't be as cheap as in the off-season, but these periods offer decent weather plus significantly smaller crowds. Do note though, that the spring holiday can be a bit busy.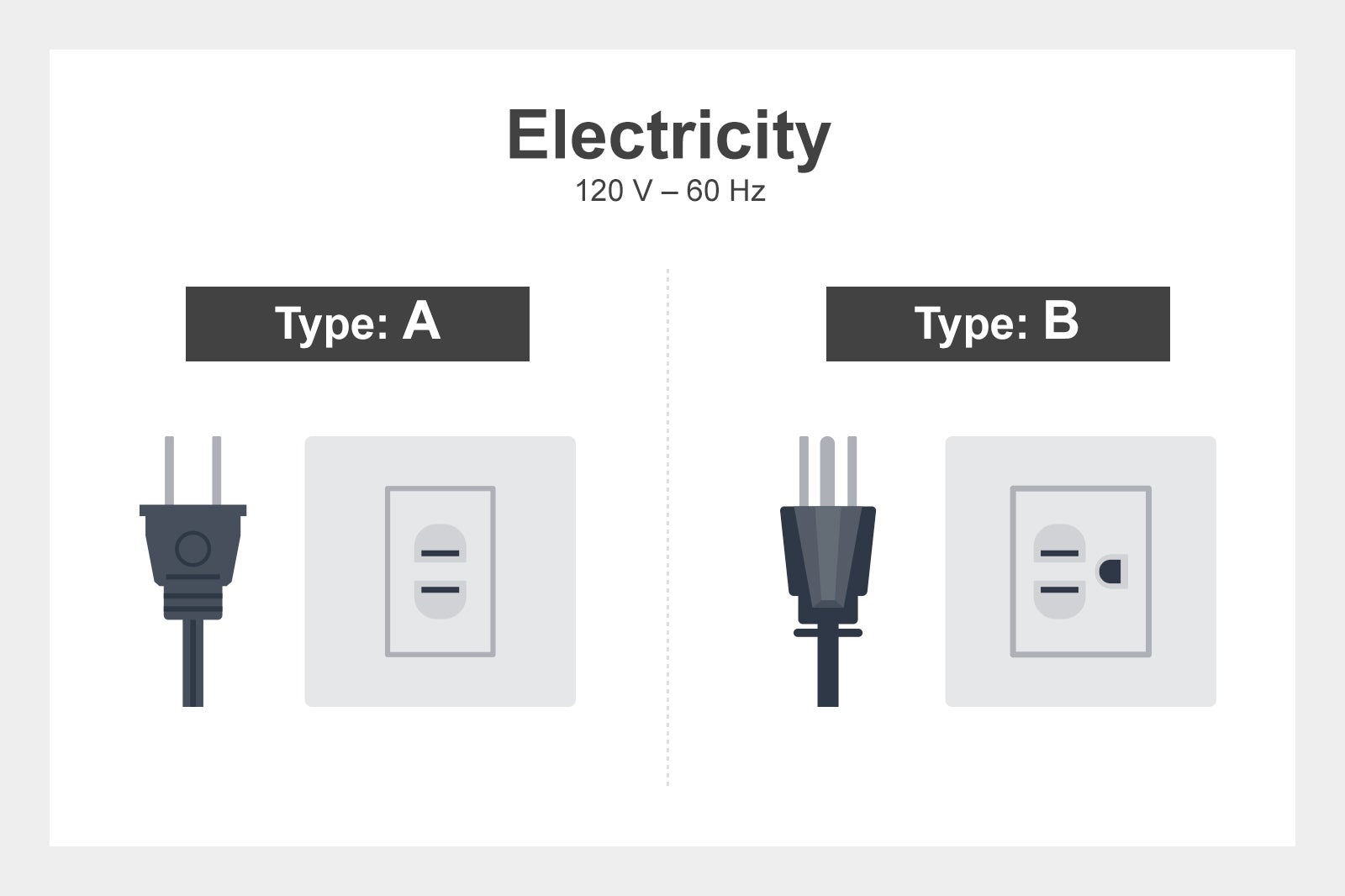 Plug type: A and B
Electricity: 120 V – 60 Hz
Currency: Dominican Peso (DOP). US$ is widely accepted.
International dialling code: +1 809, +1 829, and +1 849
Emergency telephone number: 911
3
How to get to my hotel in Punta Cana?
Punta Cana International Airport is the primary arrival hub for the popular resort town of Punta Cana. There's a secondary airport named La Romana International Airport, which is located 60 km west of Punta Cana, but this is mostly used for private aviation.
Punta Cana International Airport (PUJ)
Punta Cana International Airport is one of the busiest airports in the Caribbean. It's located 12 km south of Bavaro Beach and 29 km of Macao Beach, as the crow flies. From the airport, you can get to anywhere in Punta Cana in less than 40 minutes. The airport has a nice tropical feel with thatched-roof open-air terminals.
Free Wi-Fi is available throughout the airport. Ground transportation options available are as follows:
A 24-hour taxi service is available at Punta Cana Airport. The taxi rank is outside the Customs area.
Prominent hotels in Punta Cana such as Four Points by Sheraton Puntacana Village, Hard Rock Hotel & Casino, and Westin Puntacana Resort provide shuttle services. You can book your transfer with them before your arrival.
Local bus stops can be found on Boulevard Punta Cana, in front of the airport.
Avis, Hertz, and Budget are just a few of the car rental agencies available at Punta Cana International Airport.
photo by Puntacanaresort (CC BY-SA 4.0) modified
4
How to get around Punta Cana?
Travel tips
If you stay in a seafront all-inclusive resort, walking is your best option to get to the beach and explore the vicinity. For longer distances, you have different options, each with its advantages and limitations: renting a car, taking a taxi, taking a guagua (local bus), or riding a motoconcho (motorbike taxi).
Renting a car in Punta Cana
Renting a car is your best option for navigating around Punta Cana. The upside of this travelling option is that you can freely explore the region at your own pace, and you can drive in the country for up to 3 months with a foreign driver's licence. The downside is that Dominican Republic drivers are often erratic and seem to disregard traffic rules. Also, in the high season, traffic congestion is common.
Taking a taxi and motorbike taxi in Punta Cana
Taking a taxi is a good way to travel around, but it can be expensive. You can save money by avoiding getting a taxi called from your hotel. Just walk to the nearest taxi stand and negotiate the rate with the driver before going.
Motoconchos can take you quickly at affordable rates to destinations not too far from your hotel. The drivers who wear an orange sleeveless vest are part of the local driving union and they're supposedly qualified. Even so, using motoconchos isn't highly recommended – they often lack an extra helmet for the passenger. They are a cool local option, nevertheless, if you don't mind the risk or are simply looking for an adrenaline rush.
Taking the guagua (local bus)
If you want to mingle with the locals and enjoy an authentic travelling experience, getting around by guagua is your best option. In addition, it's also the cheapest mode available. Don't expect speed and punctuality, though. Also, they're usually packed. Stops aren't clearly marked, but you can call them from the roadside.
5
What are the main annual events in Punta Cana?
Carnaval Punta Cana
February
A 2-day celebration of Dominican Republic culture, featuring vividly coloured costumes, folkloric dance performances, merengue, bachata, and reggaeton live shows. A beautiful parade that gathers groups from all around the island is held on the boulevard in front of the airport.
Where: Punta Cana Village
Semana Santa
April
Also referred to as Holy Week, Semana Santa is held in the week leading up to Easter and is a major event in the very Catholic Dominican Republic. Some activities, such as watersports, are reduced as many Dominicans take the week off. Discotheques and casinos are also usually closed on Good Friday.
Where: Punta Cana and throughout the Dominican Republic
Food & Wine Festival
June
A true tribute to gastronomic arts, this festival puts forward talented international chefs, mixologists, and sommeliers. The festival features cooking demonstrations, wine tastings, food pairings, cocktail parties, and wine seminars.
Where: Paradisus Punta Cana Resort and Paradisus Palma Real Golf & Spa Resort
photo by Revelacion Carnavalesca (CC BY-SA 2.0) modified
6
What are the main landmarks in Punta Cana?
Bavaro Beach
The main beach in Punta Cana is bordered by luxury resorts, beachfront apartments, beach bars, and restaurants. This stunning white-sand beach is lapped by the turquoise waters of the Caribbean Sea. Located just north of Punta Cana Village, it stretches for almost 3.5 km between Punta de Los Nidos and Corales Beach.
Altos de Chavón
A recreation of a 16th-century Mediterranean village in La Romana, 60 km west of Punta Cana, by Italian architect Roberto Copa and industrialist Charles Bluhdorn. Highlights include St. Stanislaus Church, a Roman-style 5,000-seat amphitheatre, and the Regional Museum of Archaeology.
Hoyo Azul
Also referred to as the Blue Hole, this cenote inside Scape Park lies 12 km southwest of Punta Cana Village. This 14-metre-deep freshwater hole sits at the bottom of a limestone cliff surrounded by rainforest. Getting there is already a soft adventure as you have to hike through a dense jungle and cross a suspension bridge.
Jesus Maestro Parish
This beautiful small parish offers everyone an insider view of the Catholic religion in Punta Cana. If you want to attend mass – in Spanish, with some gospels in English – or simply visit the church, you can head to this site 400 metres from the beach, north of Los Corales.
Back to top