12 Best Things to Do in The Black Forest
What is The Black Forest Most Famous For?
The Black Forest is more than just the home of the classical cuckoo clock and the setting of many Grimm fairy tales. The Schwarzwald, as the Germans call it, is famous for its scenic lakes and walks through pine forests. You can discover dreamy backdrops of old castles and quaint towns and villages, and even spend a day at one of Europe's largest theme parks.
Most of the popular spots in the Black Forest are set far and wide, all between the eastern banks of the Rhine and the foothills of the Swiss Alps. A week's visit won't cover them all. But here, we've listed the best things to do and try in the Black Forest, so you can plan, select and make most out of your visit to this picturesque region in Germany's southwest.
What are the best things to do in the Black Forest?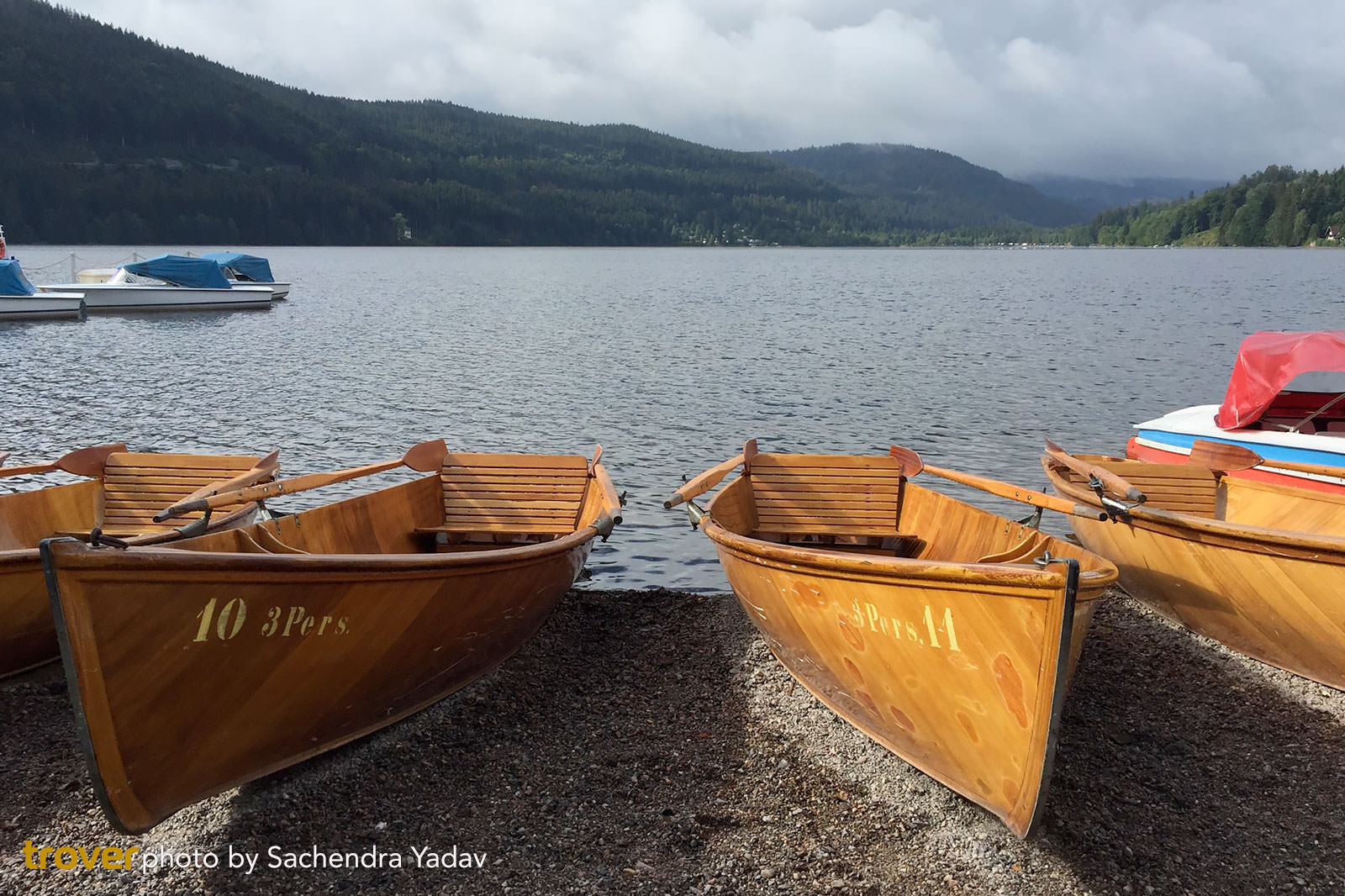 Sail Across the Calm Lake Titisee
Black Forest's picturesque glacial lake
As one of the Black Forest's most beautiful lakes, Lake Titisee is good to visit year-round. In the spring and summer, swim in its placid waters, set sail or hire a paddle boat from around €10 an hour. Summertime usually sees more of the crowds, though. In the winter, the frozen surface of this old glacial lake becomes a favourite open playground for ice-skating. Main access to Titisee is from Freiburg, around 2 hours' train ride on the ICE (Inter City Express) from Frankfurt.
Location: Titisee-Neudstadt, Germany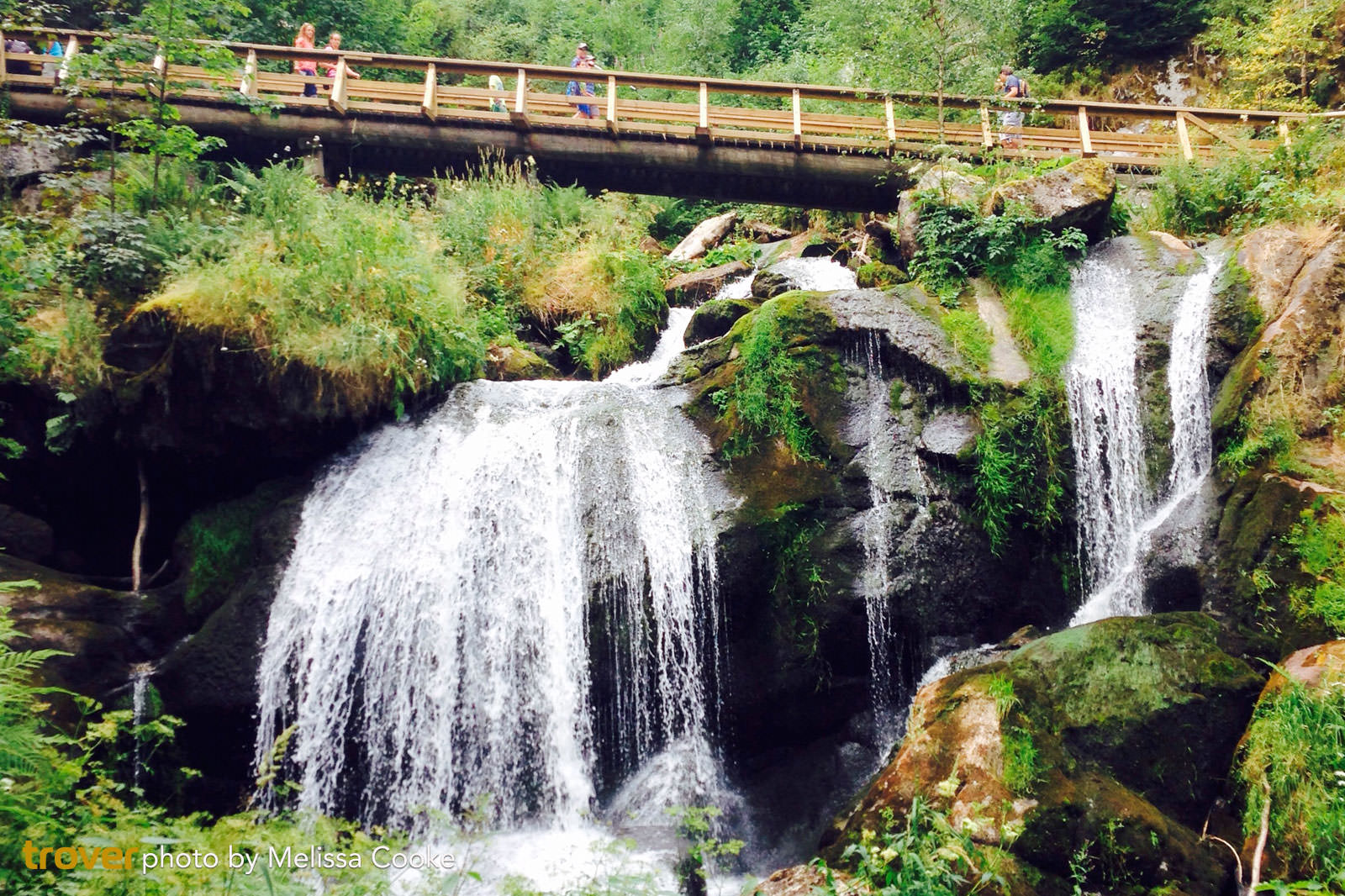 Hike to the Triberg Falls
The highest waterfall in the Black Forest
Centrally located in the Black Forest, you can reach the Triberg Falls on a hike along a forest trail, uphill from the station at the town of the same name. Water from the Gutach river cascades down the falls' 7 levels even in winter – tread carefully as the icy viewing platform can get slippery. The Triberg Falls are colourfully illuminated until around 10pm, offering a cool sight if you go for an evening hike. Admission is from around €3.
Location: Hauptstraße 85, Triberg, Germany
Open: (Tourist information office) Monday – Friday from 9am to 5pm
Phone: +49 (0)7722 8664 90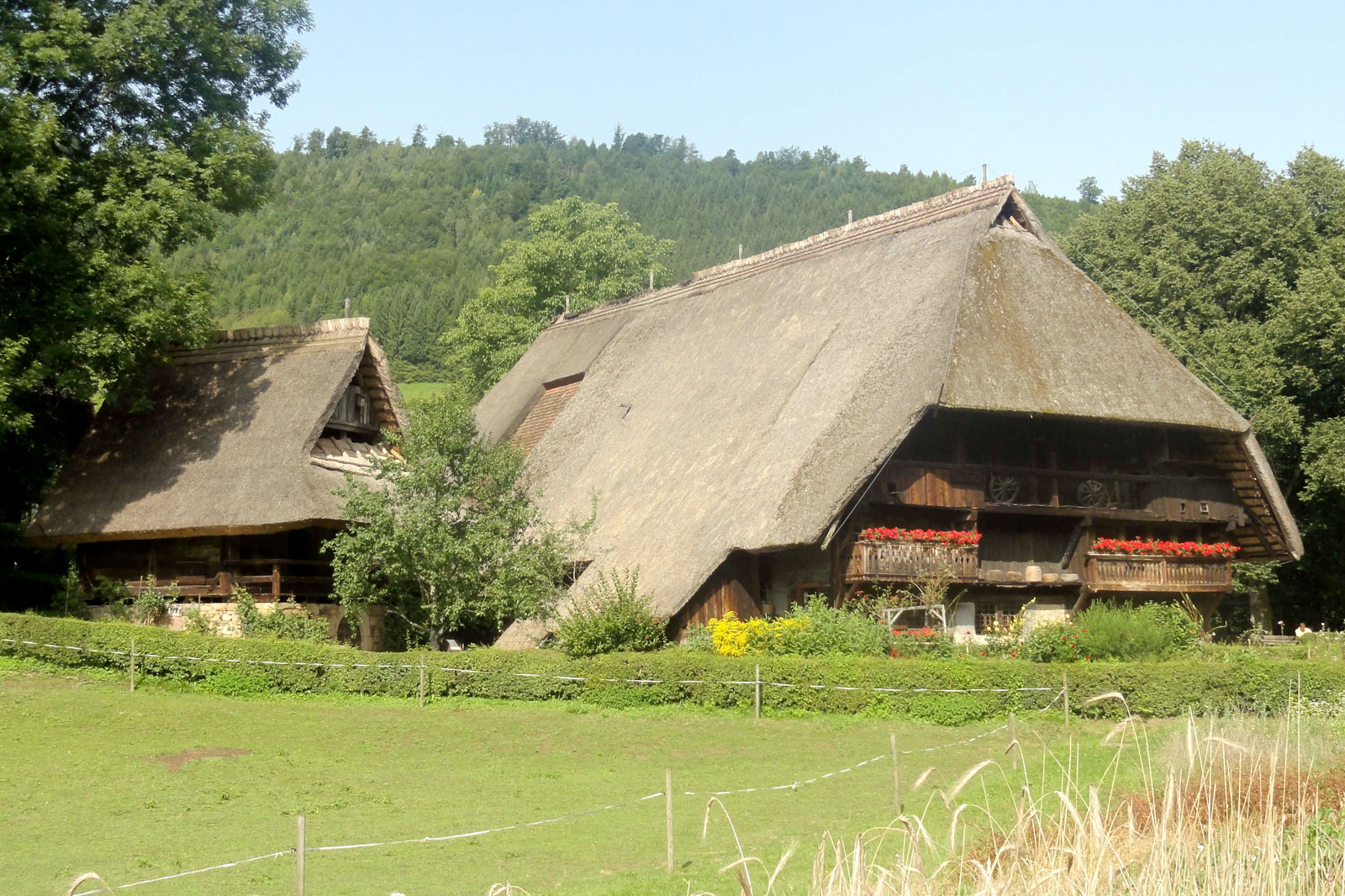 Relive 17th-Century Village Life at Black Forest Open Air Museum
An immersive historical experience
This museum focuses around a well-preserved 17th-century farmhouse, the Vogtsbauernhof, with blooming gardens and fields with grazing cows and horses. Traditional craft demonstrations are shown in the afternoons with staff clad in colourful Gutach period clothes. Kids will love its open-air playground, as well as an attic filled with heritage toys. Tickets are around €10 for adults and half for kids. The Ortenau S-Bahn train stops right in front of the museum.
Location: Wählerbrücke 1, Gutach, Germany
Open: Daily from 9am to 5pm
Phone: +49 (0)7831 93560
photo by Peter Poschadel (CC BY-SA 4.0) modified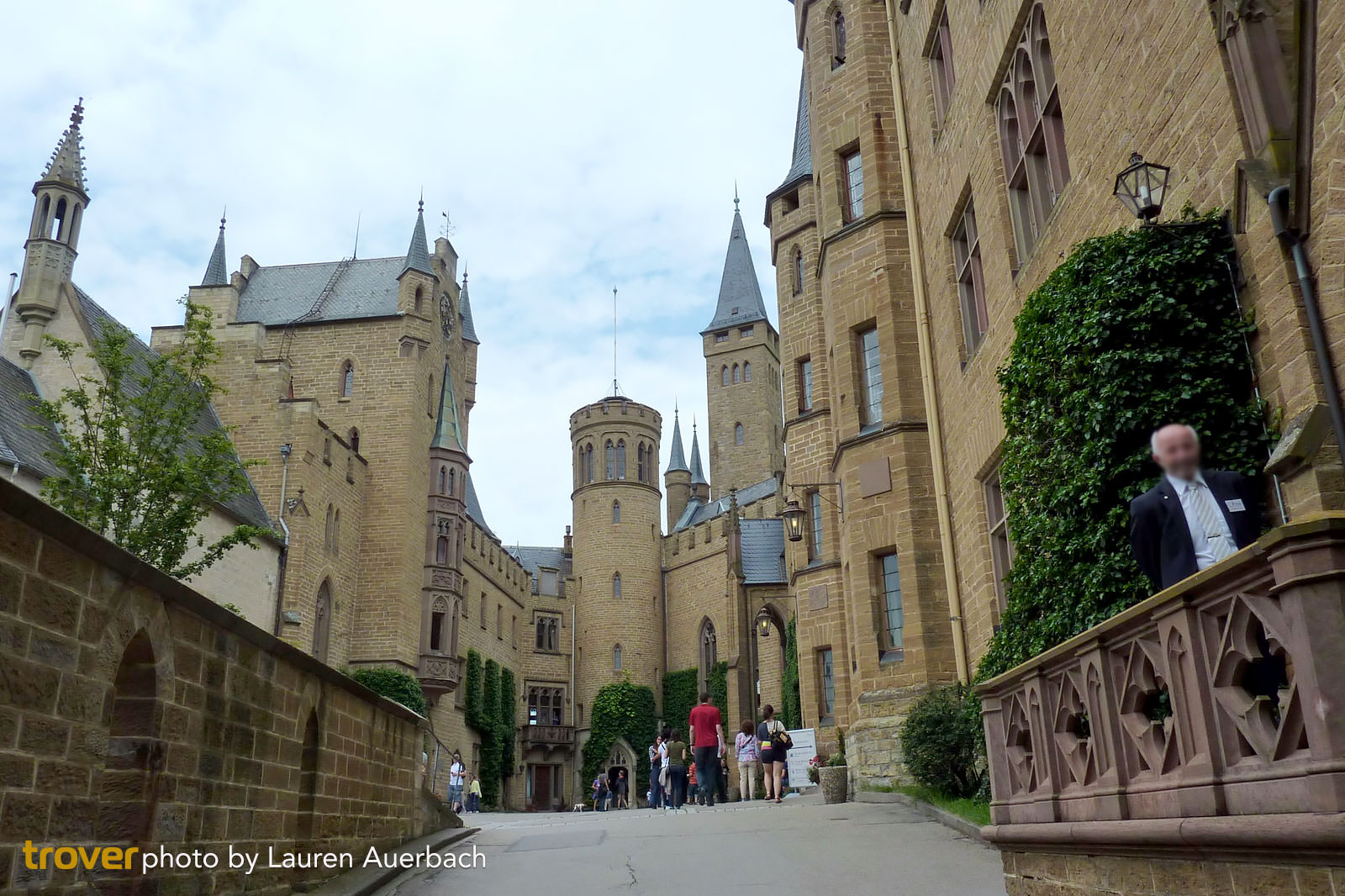 Stroll through Hohenzollern Castle
An ancient castle, home to Prussian royalty
It's one of the most spectacular castles near the Black Forest, set on a hill of the same name. Hohenzollern is around an hour's drive northeast of the Triberg falls – worth the trip for the panoramic views, as well as tours through its rich art galleries and exhibitions. It's the actual residence of the Prussian royal family – take the Royal Castle Stroll guided tour for a chance to walk through the royal chambers. Admission is from around €12 per adult.
Location: Burg Hohenzollern, Germany
Open: Daily from 10am to 5.30pm
Phone: +49 (0)7471 2428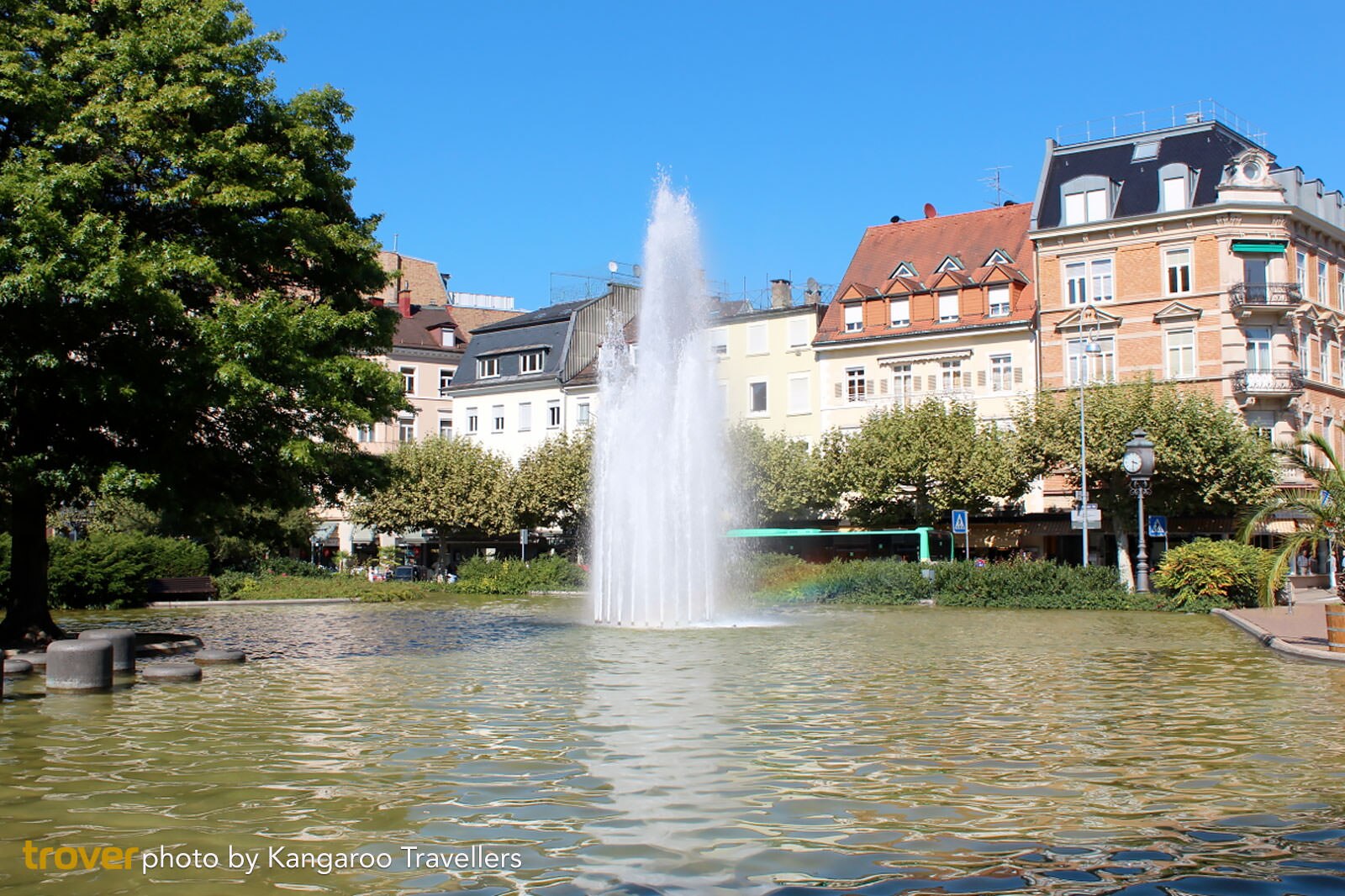 Take a Sip from The Fountain of Youth at Baden-Baden
Relaxing spa town of natural springs
The spa town of Baden-Baden can be a most relaxing part of your visit to the Black Forest. It's home to natural springs known to the Romans in ancient times. Check out the pillared Trinkhalle pump house with its beautiful frescoes. Take a sip from its fountain – the waters are said to have healing properties. Try the Roman-style thermal baths, such as the Caracalla Therme (day spa admissions are from €23). For enjoyable shopping walks, try the idyllic cobblestoned Old Town or the more exclusive Sophienstraße.
Location: Römerplatz 1, Baden-Baden, Germany
Open: Monday – Sunday from 8am to 10pm, closed on Christmas Eve and Christmas
Phone: +49 (0)7221 275 940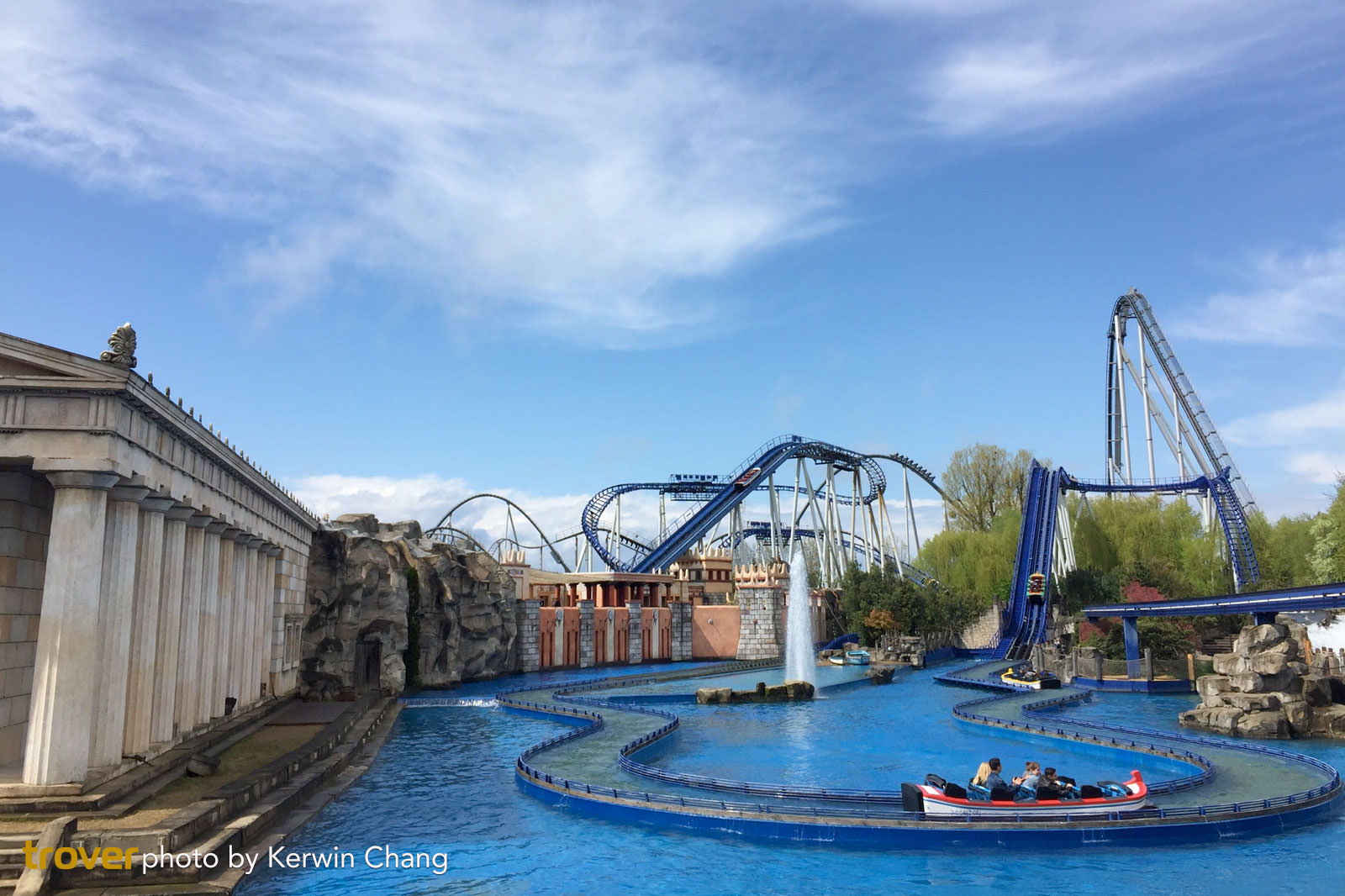 Ride Rollercoasters at Europa-Park
Thrilling times await at Germany's largest theme park
For some great family fun and thrills, head to Europa-Park that's home to well over a dozen different rides. Most are rollercoasters, alongside various indoor theme shows and interactive science exhibits. There are also over 50 fun spots and rides, including an open-air monorail, just for the younger kids. The park's around a half-hour drive north from Freiburg. Get there early to be able to enjoy the rides without the long and sometimes erratic queues. Tickets are from around €50 per person.
Location: Europa-Park-Straße 2, Rust, Germany
Open: March – November from 9am to 6pm daily, November – January from 11am to 7pm daily
Phone: +49 (0)7822 776 688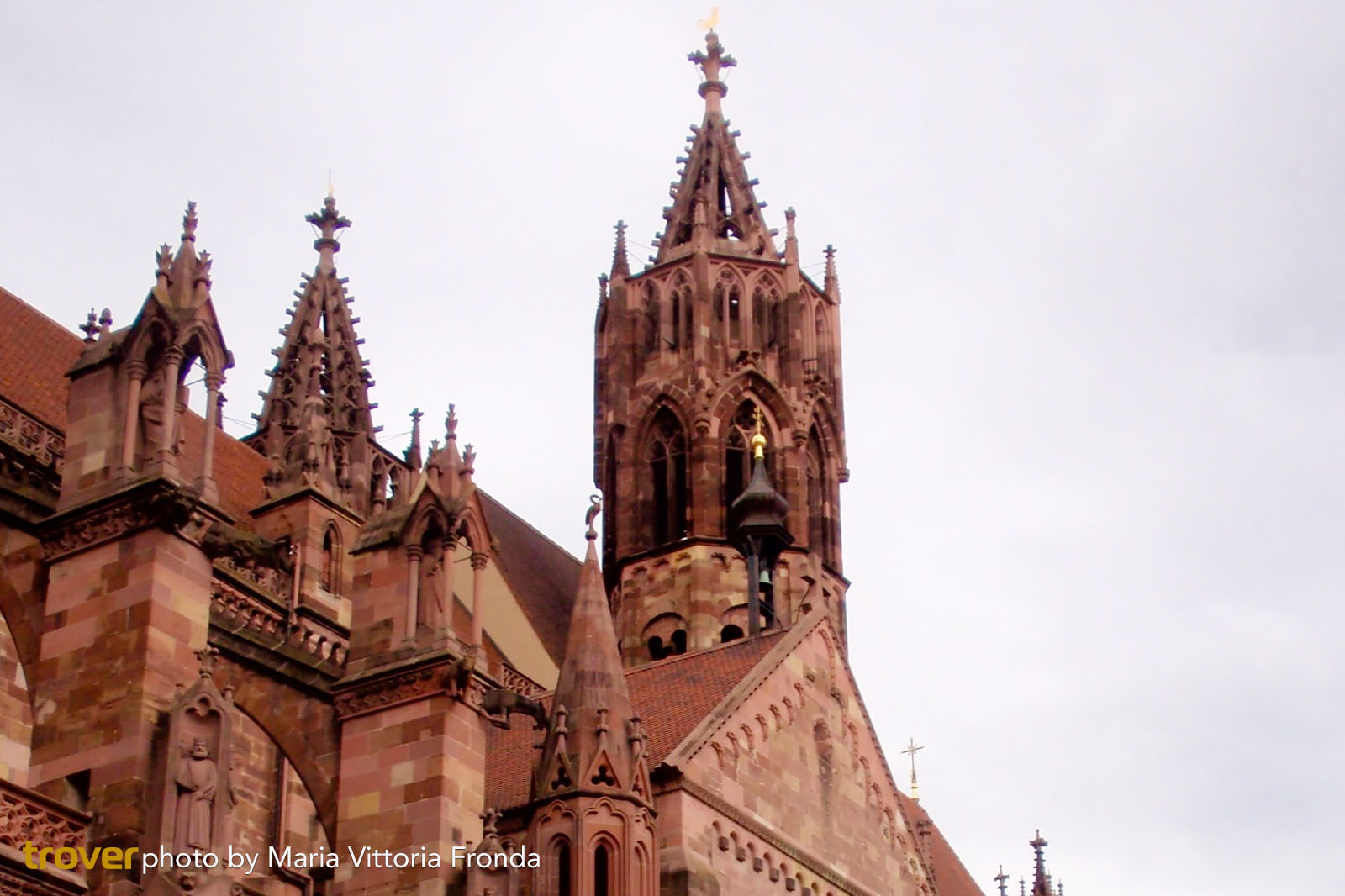 Climb the Bell Tower at Freiburg Cathedral
A Gothic landmark that plays memorable chimes
This magnificent 12th-century Gothic landmark in Freiburg is an hour's drive west of Titisee. You can admire the cathedral's Romanesque façade with its lifelike gargoyles and towering spires, and marvel at the colourful stained-glass windows inside. Entry is from €2, but admission to concerts such as its organ quartets are from around €8. Climb up its 116-metre bell tower by noon, not only for the view, but also for the unique experience as its 19 old bells go off in a lengthy chime.
Location: Münsterplatz, Freiburg im Breisgau, Germany
Open: Monday – Saturday from 10am to 5pm, Sundays and public holidays from 1pm to 7pm
Phone: +49 (0)761 202 790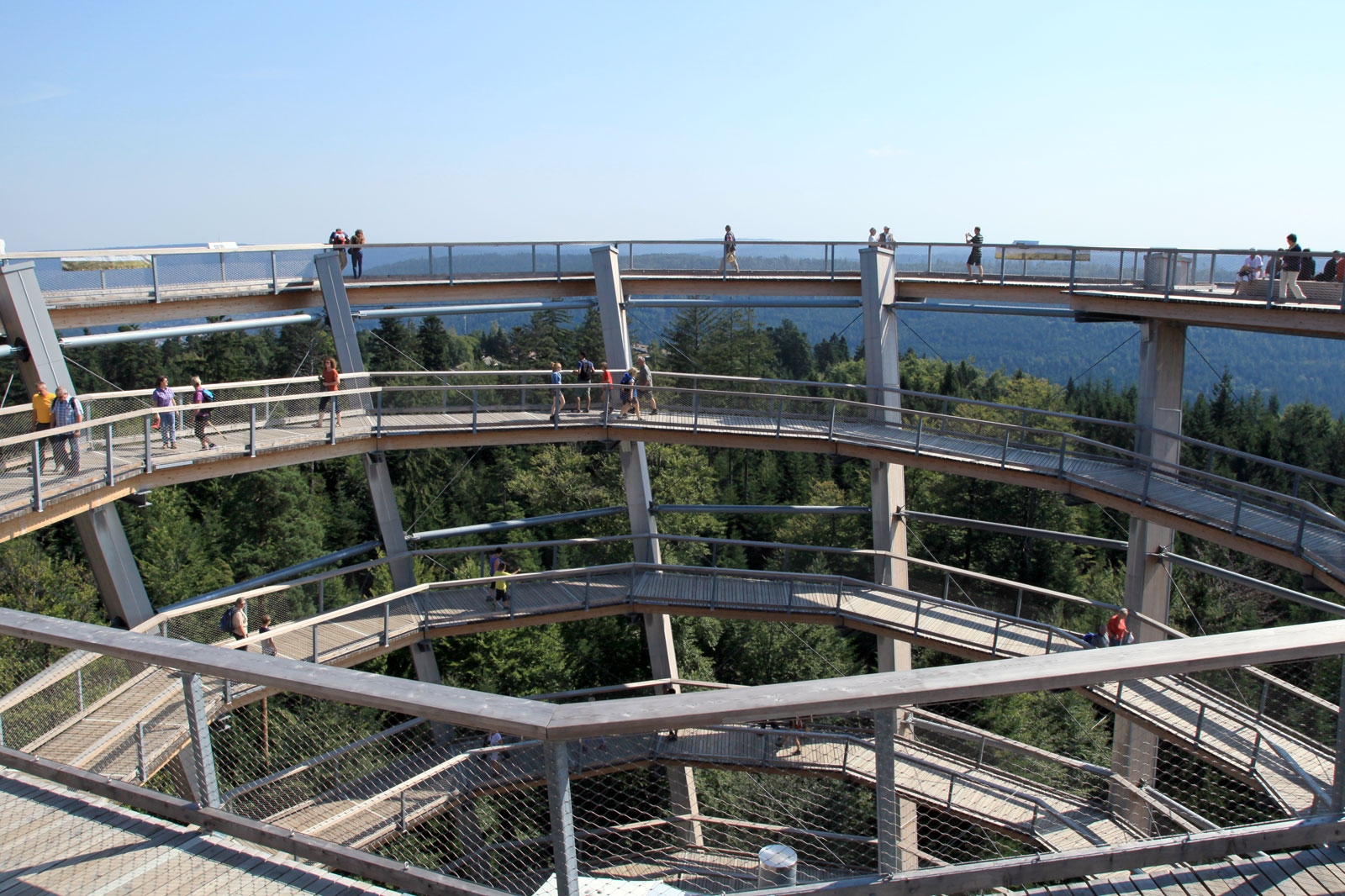 Capture Panoramas at Black Forest Treetop Walk
A spiralling wooden ramp overlooking the forest
The Baumwipfelpfad Schwarzwald (Black Forest Treetop Walk) is where you can stroll up a spiralling 1,250-metre long wooden ramp to enjoy scenic views over the Forest. Enjoy the walk on your own pace passing beech, fir and spruce canopies, until you reach the top for the prize view, 20 metres above the forest floor. It's good year-round – snow-covered pines in winter add some magic to your photos. Admission is from €10 per adult. Take the fun central tube slide down for around €2 extra.
Location: Peter-Liebig-Weg 16, Bad Wildbad, Germany
Open: Daily from 9.30am to 4pm
Phone: +49 (0)7081 9250 940
photo by GFDL (self made) (CC BY-SA 3.0) modified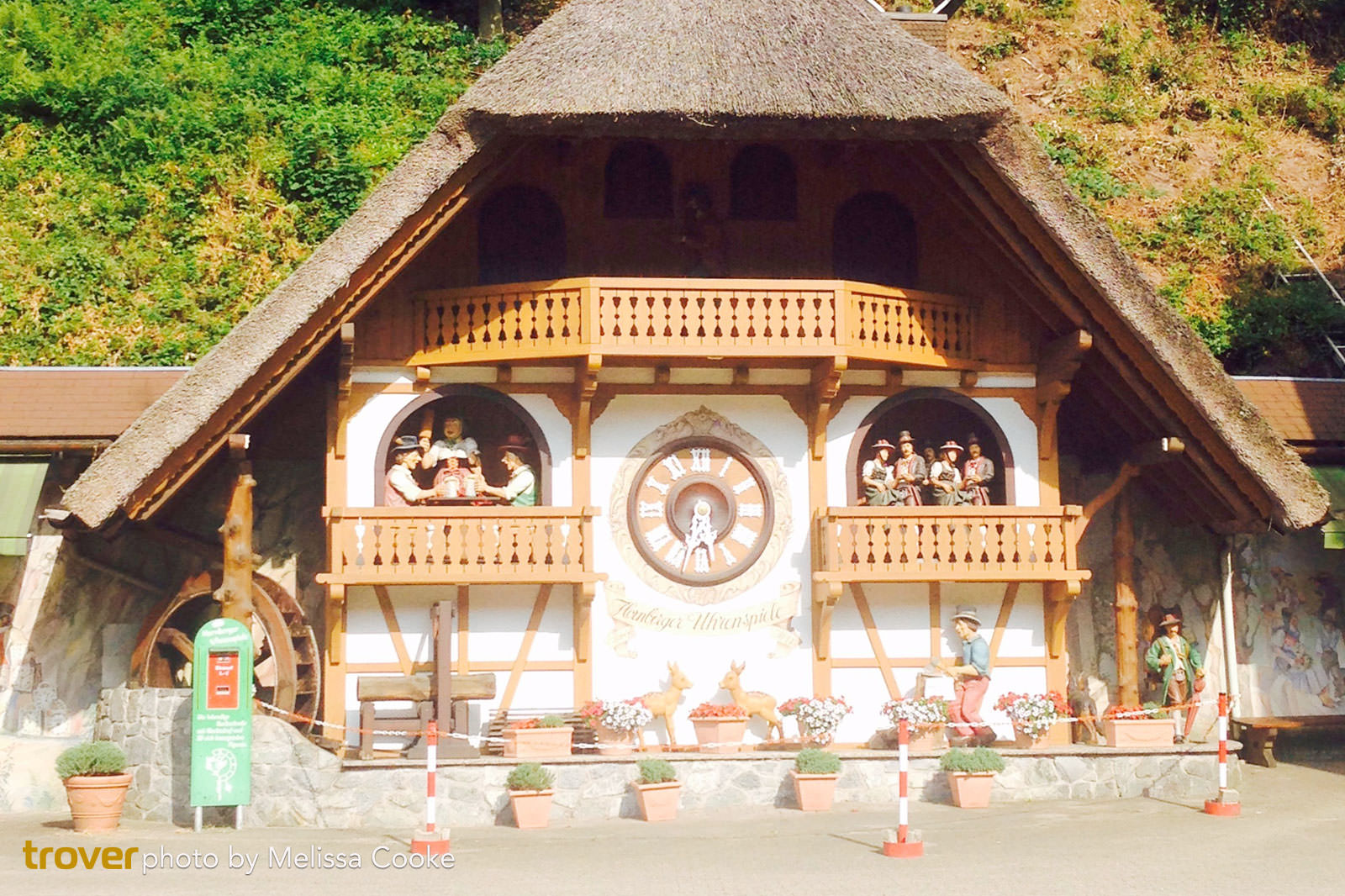 Hunt for Your Own Cuckoo Clocks
Iconic Black Forest treasures
A meticulously hand-carved cuckoo clock can be one of the best keepsakes from your visit to the Black Forest. You'll come across cuckoo shops in nearly all the towns, but one of the best is Triberg. Popular shops here include the House of 1000 Clocks before the entrance to Triberg Falls, and Oli`s Schnitzstube across from it. Prices are around €75 for a small piece and up to around €700 for an elaborate 20in house model. For authenticity, check if there's a certificate from the VDS (Black Forest Clock Association).
Location: Hauptstraße 79-81, Triberg, Baden-Wurttemberg, Germany
Open: Daily from 10am to 5pm
Phone: +49 (0)7722 96300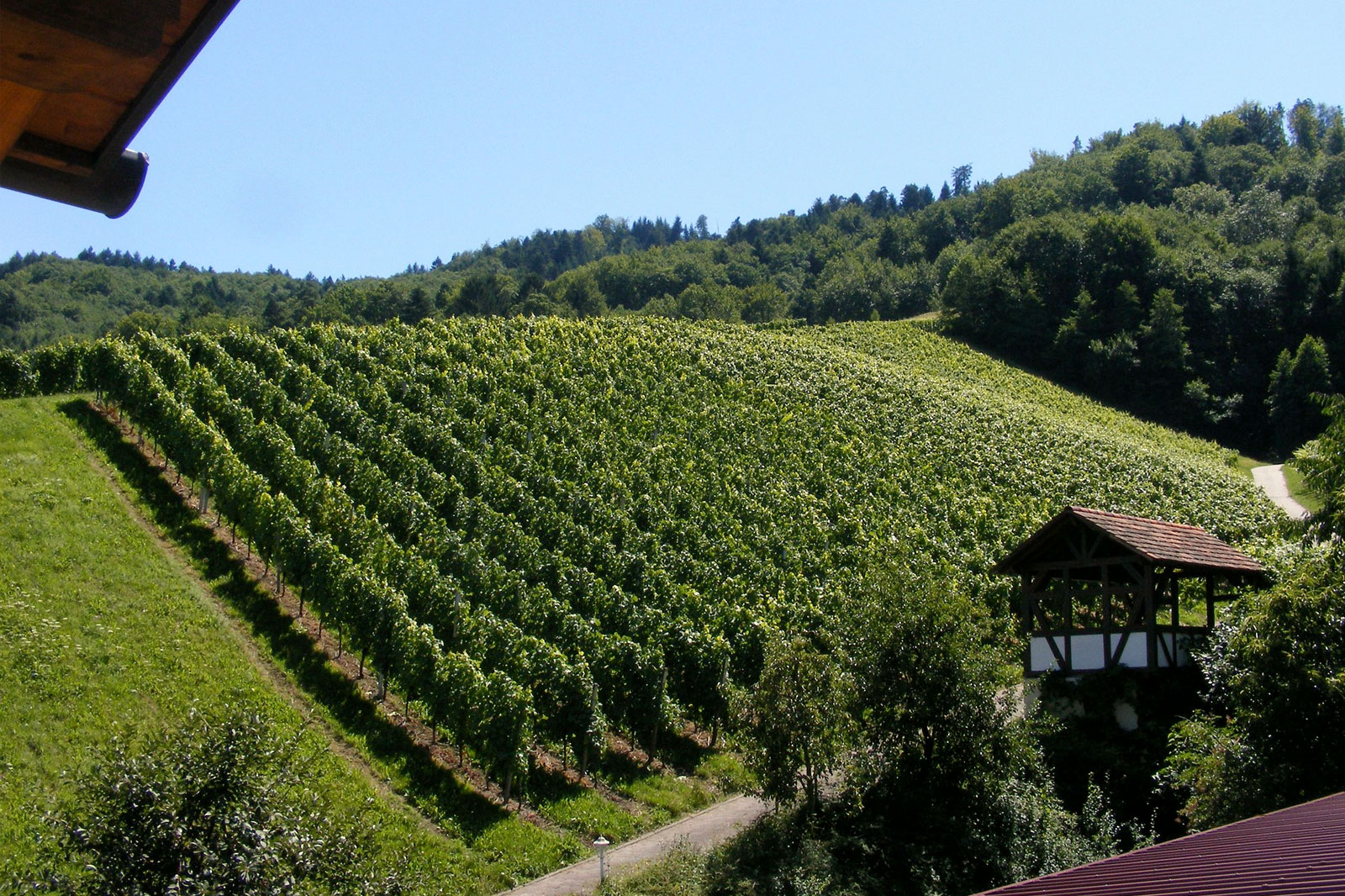 Sample Wines along the Baden Wine Road
Germany's wine-growing countryside
This approximate 280km route runs through Germany's Baden wine-growing countryside, between Heidelberg and Konstanz. The Baden Wine Road takes you on a scenic drive through the Forest with plenty of stopovers at old wineries in quaint villages that have long embraced viniculture. Many signs along the so-called Badische Weinstraße bear markings, making vineyard stopovers easy. Most offer wine tastings as samplings prior to purchases, and without extra charges. The Spätburgunder pinot noir is among the most prominent of the region, from around €23 a bottle.
Location: c/o Schwarzwald Tourismus GmbH, Heinrich-von-Stephan-Straße 8b, Freiburg im Breisgau, Germany
Phone: +49 (0)761 8964 688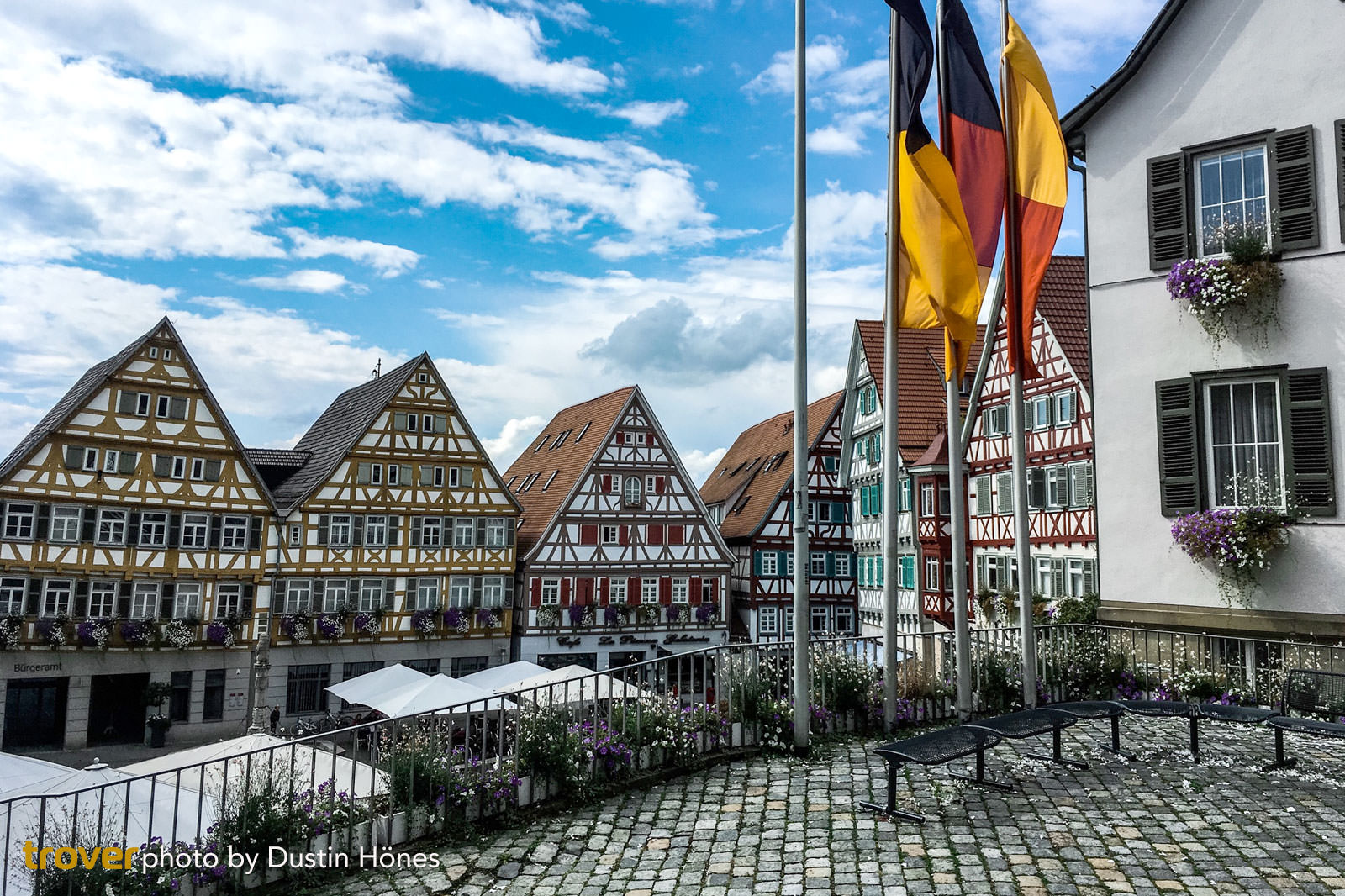 Discover Medieval Houses at Calw
One of the Black Forests' most beautiful towns
Set in the pine-forested Nagold valley, Calw is around a 2 hours' drive south from Frankfurt, or an hour's train ride west from Stuttgart. The town hub features rows of medieval style half-timbered houses – great for photos. As birthplace of German author and Nobel Prize-winning novelist, Hermann Hesse, there's a museum dedicated to his works near the western bank of the Nagold. Majestic landmarks to explore include the ruins of the 11th-century Hirsau monastery and Hirsau Schloss castle (free access).
Location: Lederstraße 6, Calw, Germany
Phone: +49 (0)7051 167 399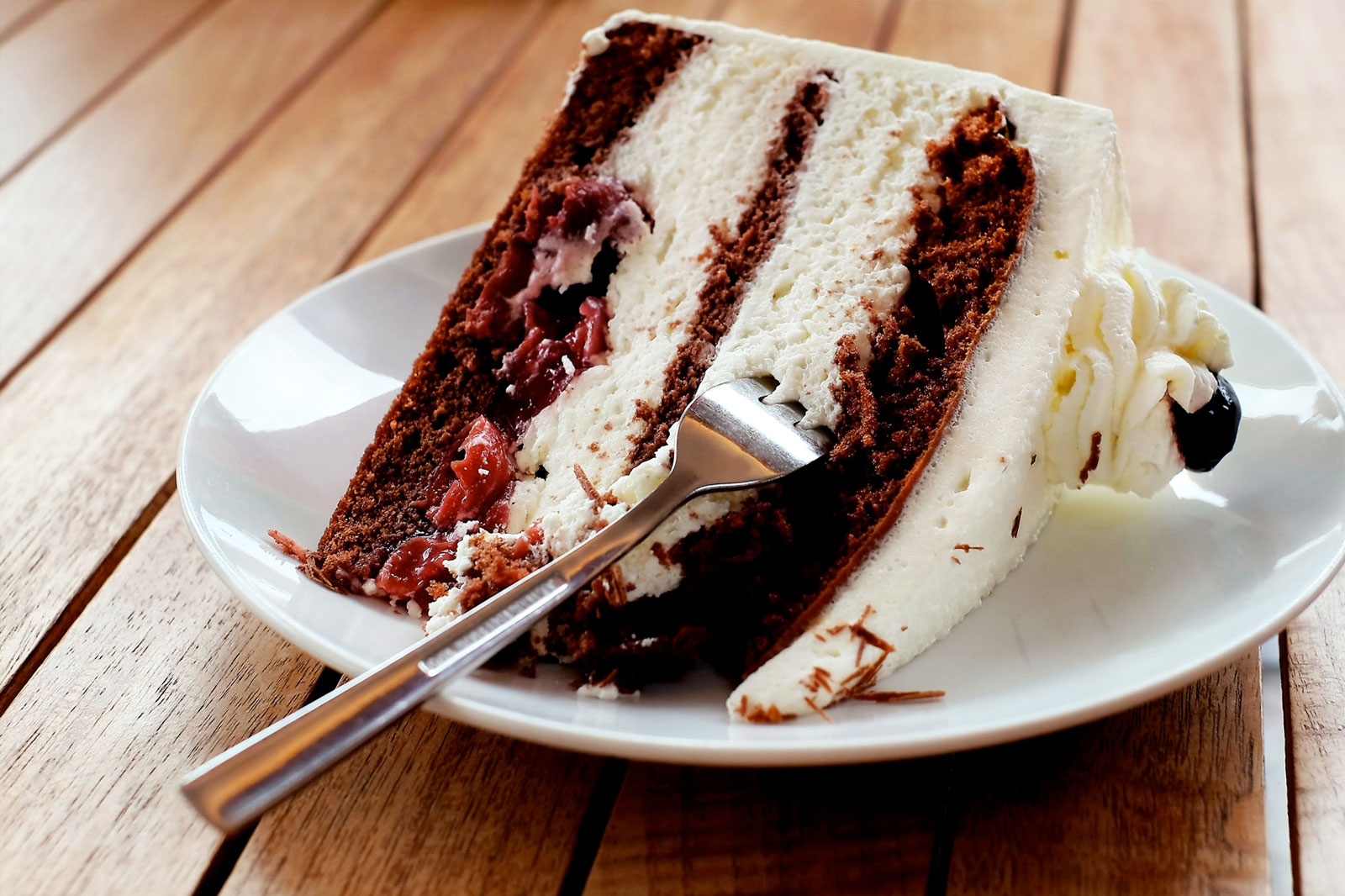 Try Black Forest Cake at Café Schaefer
The real German kirsch and cherry cake
Consider your visit to the Black Forest incomplete without trying its eponymous cherry cake, which is also one of Germany's most famous desserts. Referred to here as Schwarzwälder Kirschtorte, Black Forest cake is sold at nearly every dining spot in all towns throughout the region. You can find great cafes in the town of Triberg presenting traditional desserts using original recipes. One of them is Café Schaefer, with its authentic Kirschtorte (from around €4 a slice) featuring its chocolatey layers and sponge generously steeped in kirsch (cherry brandy).
Location: Hauptstraße 33, Triberg, Baden-Wurttemberg, Germany
Open: Daily from 9am to 5pm, closed Wednesdays
Phone: +49 (0)7722 4465