How to Experience Monte Carlo on a Budget
Free and Cheap Things to Do in Monte Carlo
Head to Monte Carlo and you'll probably see celebrities, opulent buildings, grand casinos and supercars galore, but that doesn't mean you can't enjoy the district and the principality of Monaco on a shoestring budget. Free parks, trails and markets allow you to relish the sights of the nation and dine on local delights without depleting your life savings.
There are also discount passes for both local attractions and public transport, though exploring the principality on foot is a popular, budget-friendly option as well. If you want to experience Monte Carlo on a budget of a few hundred euros (or less), keep these pointers in mind when planning your trip to this rather luxurious part of the French Rivera.
1
Relax at Saint-Martin Gardens
Enjoy a cheap picnic while you're there
Saint-Martin Gardens is situated between the Musée Océanographique and Monaco Cathedral. Opened in 1816, the garden has native and exotic plants, as well as plenty of sculptures and a bronze statue of Prince Albert. In the middle of the garden, you'll find a pond surrounded by shaded benches that provide ample space for picnics. You can also enjoy fabulous views of the Mediterranean.
Be prepared to navigate steep winding paths, and expect to jostle with crowds during the peak season. Entry is free, and there is an access point for people with reduced mobility opposite the cathedral.
Location: 98000 Monaco-Ville, Monaco
2
Head to Palais du Prince Square
Watch the changing of the guards for free
You may have to pay around €8 to take a look inside the opulent Palais du Prince (Prince's Palace), but it's free if you just want to view its impressive façade. Thanks to its hilltop location, you can see the palace from almost anywhere in Monte Carlo and Monaco, but nothing beats getting up close and personal.
The best time to visit the palace is just before noon, when the 'changing of the guards' ceremony takes place daily – as it has been since 1817. If you want the best view of the ceremony, we advise getting to the palace at least 30 minutes before noon.
Location: Palais du Prince, Monaco-Ville, 98015 Monaco
photo by BertS (CC BY-SA 3.0) modified
3
Tour the sculpture path
Head to the Fontvieille quarter to view over 100 sculptures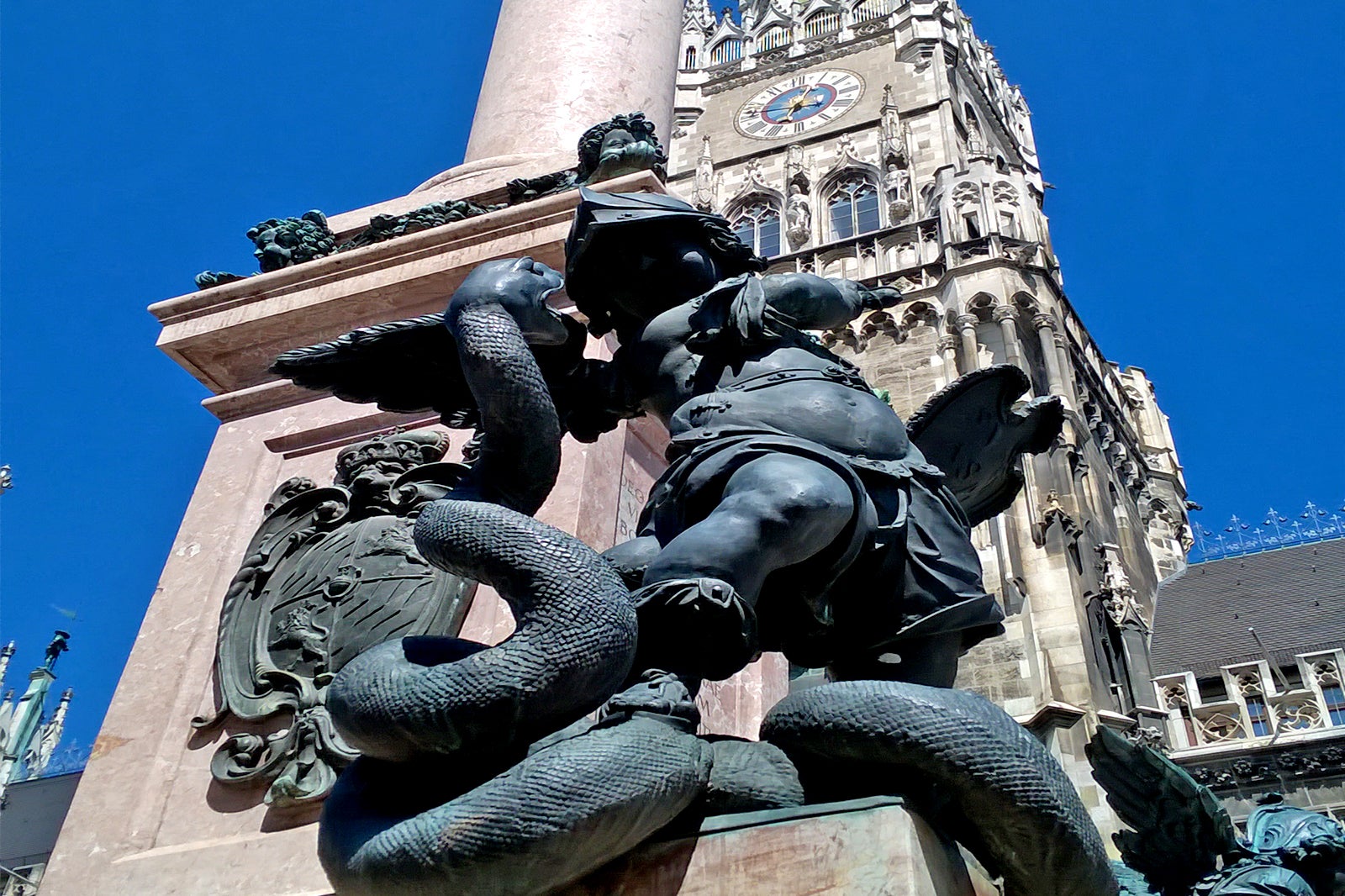 Budget
Couples
Families
Photo
Monaco is home to various art museums that contain pieces from some of the world's most famous classic and contemporary artists. Thanks to a royal initiative, the streets and parks are filled with over 100 sculptures that tourists can view for free.
Some of the most notable sculptures include Adam & Eve by Botero and The Fist by César. These sculptures are dotted all over the principality, but the Fontvieille Quarter is home to the most famous sculpture trail in Monte Carlo.
Location: 62 Boulevard du Jardin Exotique, 98000 Monaco
Open: Daily from 9am to 6pm
Phone: +377 93 15 29 80
4
Check out Champions Promenade
A must-visit walkway for football fans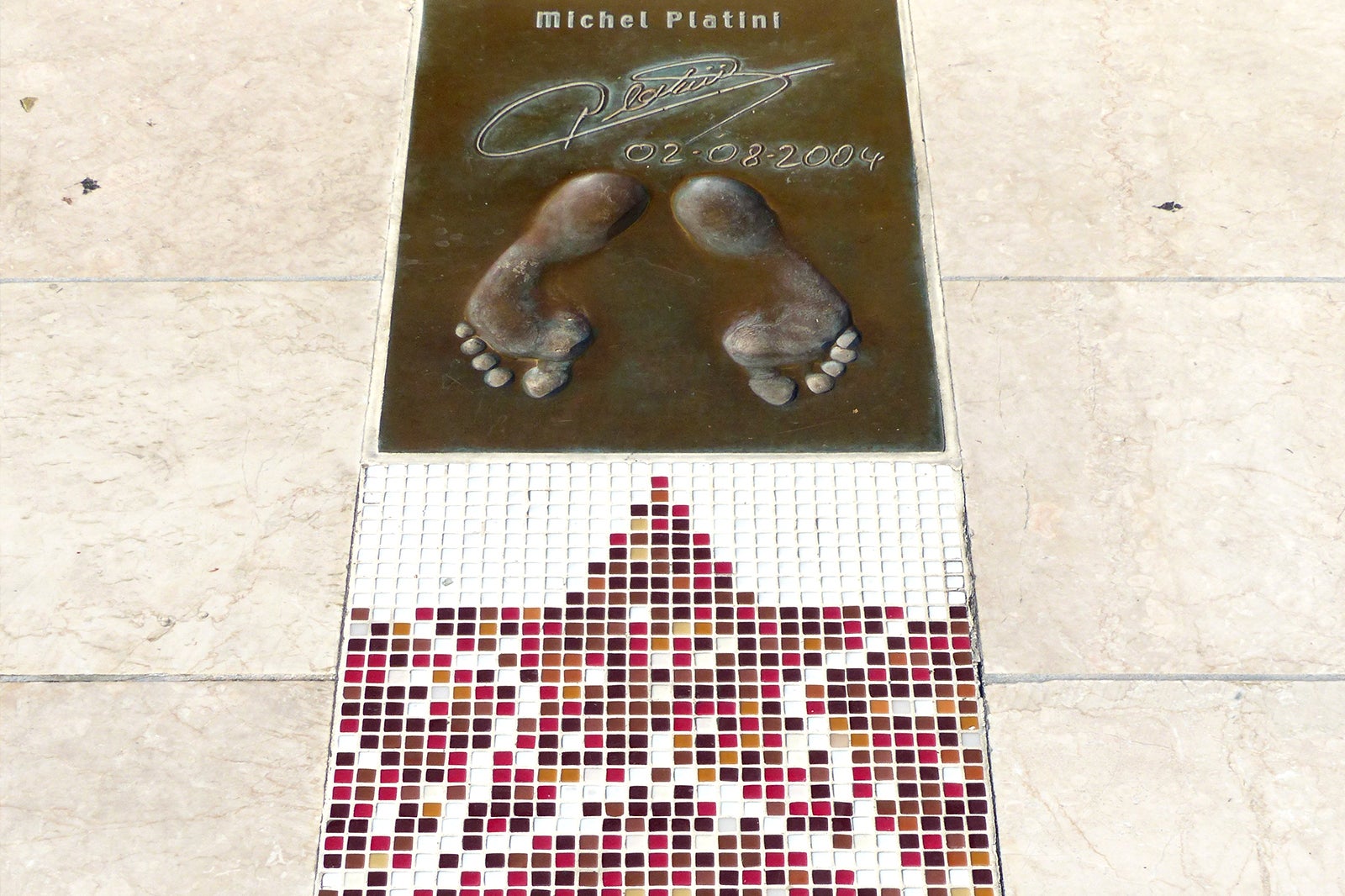 Just as Hollywood has its Walk of Fame to commemorate iconic personalities of the big screen, Monaco has the Champions Promenade, a pathway that features the footprints of prominent figures in football. Every year, a panel of sports journalists shortlists 10 footballers based on their athletic achievements, and the winning athlete receives a permanent mould of their footprints on the Champions Promenade.
A few notable footballers featured on the promenade include Ryan Giggs, Francesco Totti and Ronaldinho. Be aware that due to construction and land reclamation, there are no sea views from the promenade.
Location: 12 Avenue Princesse Grâce, 98000 Monaco
Open: 24/7
5
Avoid visiting Monte Carlo during the peak season
The cheapest hotel rates are around early autumn
Summer is often the best time to visit Monte Carlo, but this is also when hotel rates are at their highest. The average hotel room for 2 people in October is €213, which is about 40% cheaper than what you'd pay during the peak season. You can still expect comfortable temperatures between 16 and 20°C during autumn, so outdoor activities in Monaco won't necessarily be off limits, but be aware that October and November are the principality's rainiest months.
Because Monaco is a tiny but exceptionally affluent nation, there are no notably cheap hotel districts, though the most affordable accommodation tends to lie outside the Monte Carlo ward.
6
Book your stay in Roquebrune-Cap-Martin
There are plenty of cheap hotels in Monaco's neighbouring towns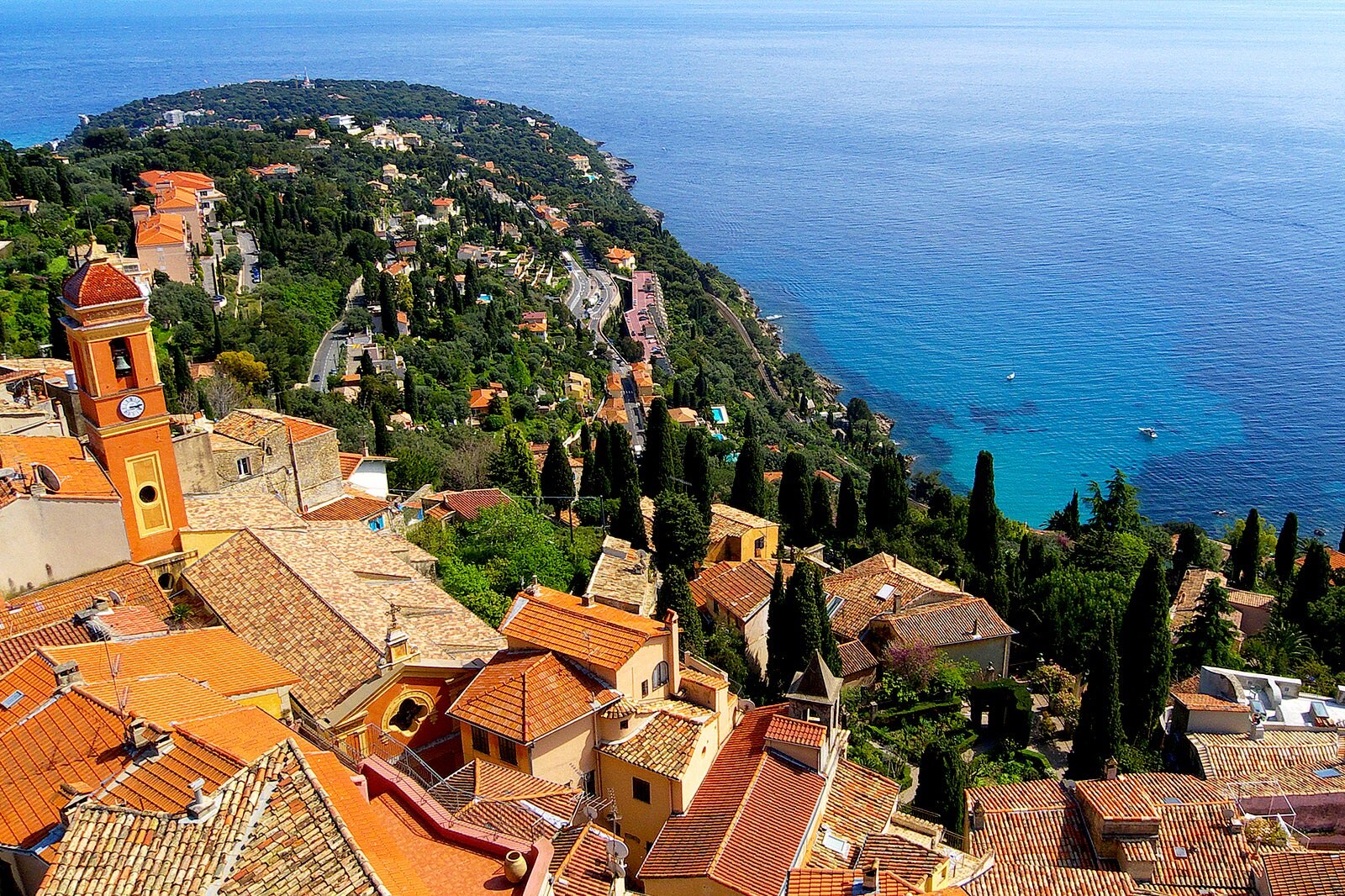 You can enjoy all Monte Carlo has to offer without actually staying in the principality itself because Monaco and France have no border control stations (some buildings occupy sections of both nations). If you want to find a cheap hotel, consider staying just outside the borders of the principality, in Roquebrune-Cap-Martin to the north or Cap-d'Ail to the south.
In Roquebrune-Cap-Martin, you can stay in a 4-star hotel for less than €100 during the busy season. Due to its proximity to Monaco, most hotels are upscale. Head a little further north to the French commune of Menton – a 30-minute drive from Monaco – and room rates tend to fall even lower.
photo by Myosotismail (CC BY-SA 3.0) modified
7
Stick to public transport
Day tickets for buses and ferries cost around €5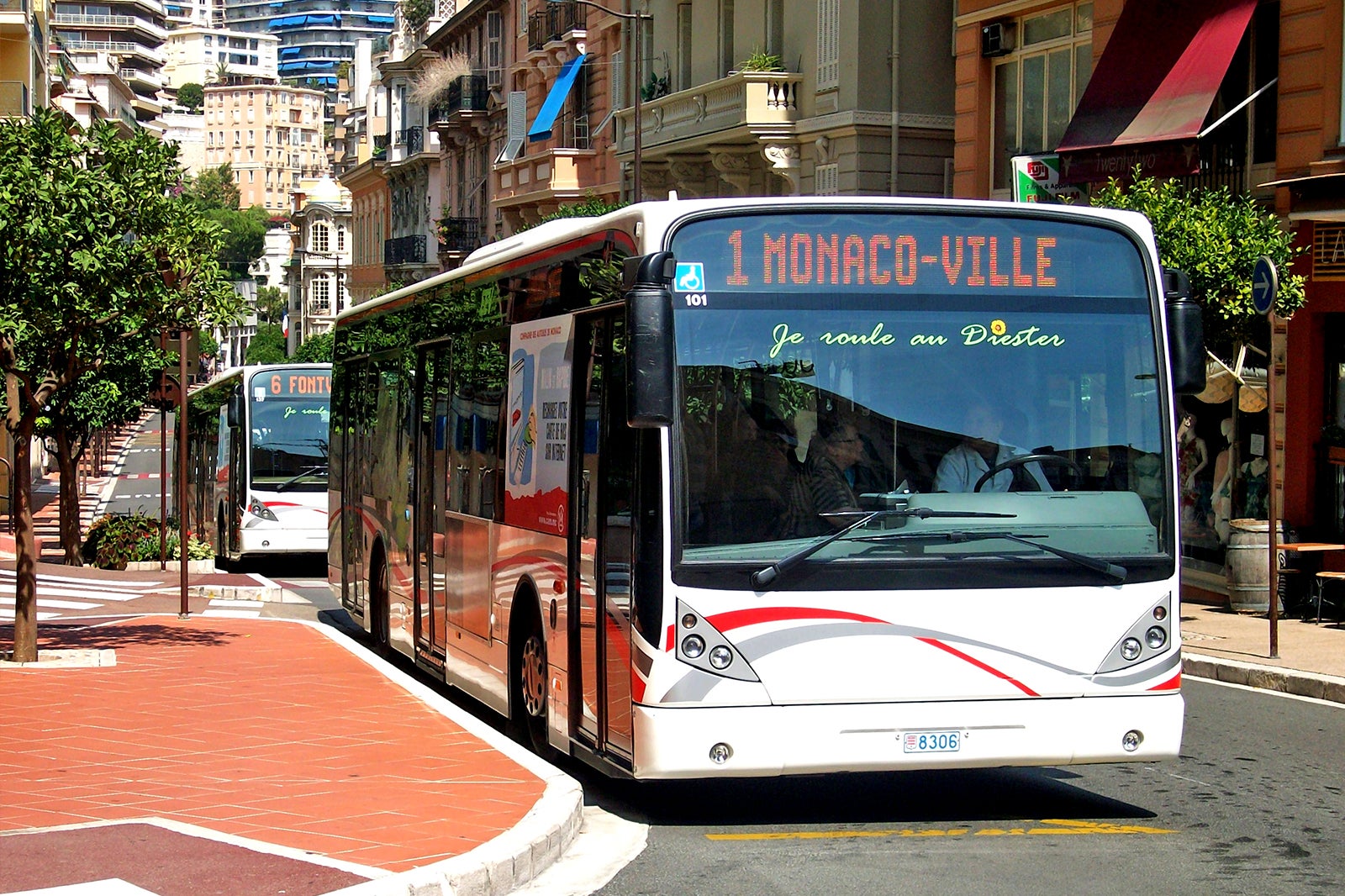 Getting around Monte Carlo via public transport couldn't be easier, with bus routes covering virtually every street of the principality. Timetables are available in English and almost all buses – regardless of route – run in 10-minute intervals on weekdays (15 to 20 minutes on weekends). Single trips are priced at about €1, and you can also buy a daily tourist pass for €3 or a 10-trip travel card for about €6.
If you plan to enjoy a few drinks on a Friday or Saturday, you'll be glad to know that night buses run until 4am. From Sunday to Thursday, buses stop running at 12.30am.
photo by Kevin.B (CC BY-SA 3.0) modified
8
Head to Condamine Market for cheap snacks
Taste authentic takeaway bites for a couple of euros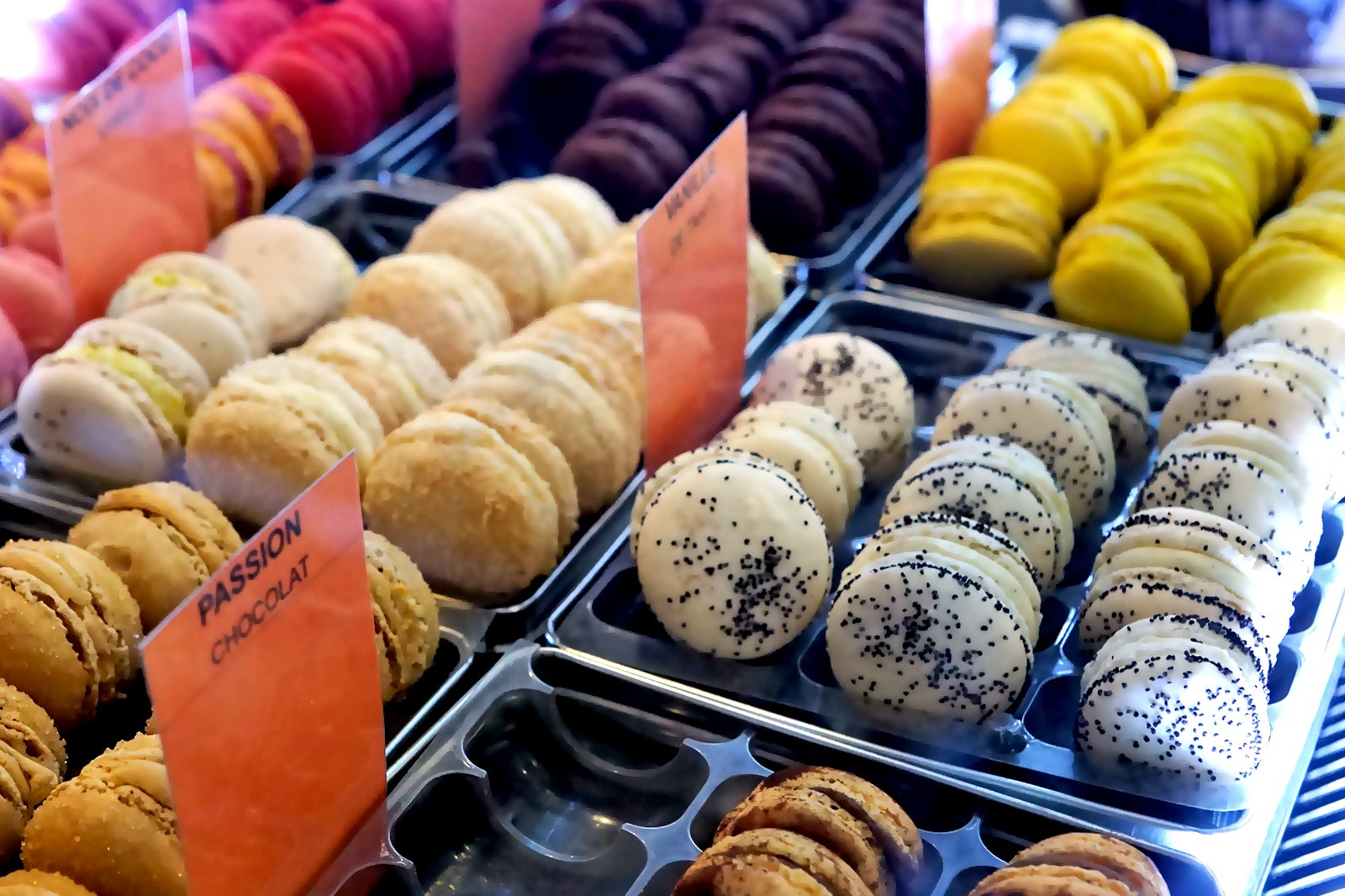 Monaco may have more Michelin-star restaurants per sq m than any other nation, but that doesn't mean you can't enjoy some authentic local delights on a budget. Head to Marché de la Condamine (Condamine Market) to eat socca (a crispy oven-baked chickpea pancake) for just a couple of euros. If you'd rather grab a table while you eat, head to Truffle Bistrot, an affordable Italian restaurant that specialises in – as you might expect – truffle dishes.
The market can become rather crowded during mid-morning, and because it closes at 2pm, you might want to get there as early as possible (it opens at 6am).
Location: Marché de la Condamine, Place d'Armes, 98000 Monaco
Open: Daily from 6am to 2pm
9
Buy a Cote d'Azur Card
An affordable way to view Monaco's hotspots
Monaco boasts a wealth of museums, grand buildings, and sculpture gardens, but you have to pay an entrance fee to visit most of them. Save some euros by getting a Cote d'Azur Card for around €45, which grants you entrance to over 60 hotspots across the French Riviera, including Nice, Var, and Alpes-Maritimes.
The Cote d'Azur Card provides access to cultural landmarks and activities for either 3 or 5 days, depending on the pass you choose to get. Some of the most notable places in Monaco you can visit using the card include the Musée Océanographique (Oceanographic Museum of Monaco), which houses over 6,000 maritime creatures, and the Prince's Palace, the official residency of Monaco's head of state.
Back to top